Now that we've talked about all the different kinds of sprinkles that are out there, let's talk about where to buy them. And how to win them (I have a sweet giveaway for you!).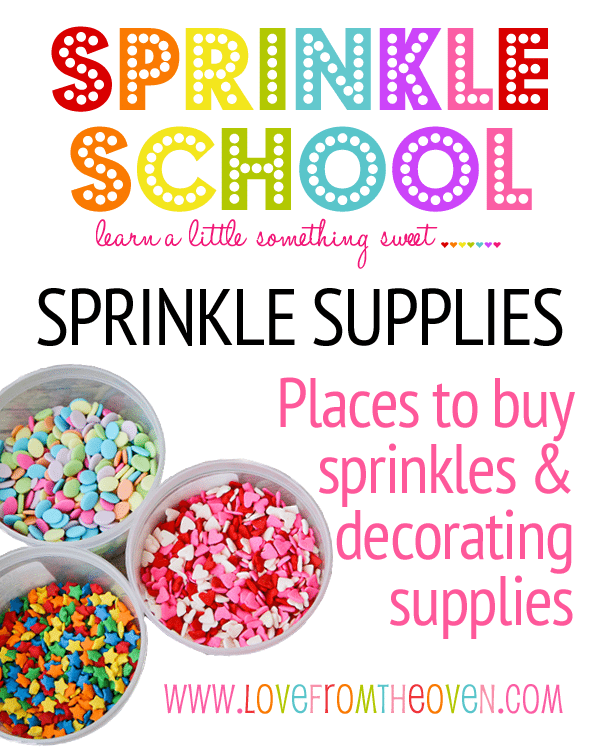 As I have shared many times, my favorite place to buy my sprinkles is ABC Cake Decorating Supply in Phoenix. I have been shopping there for over 15 years – I actually use to live a block away and would walk there when I was in college. While I am super lucky to have them here locally, they also sell all of their goodies online, so you don't have to live in Phoenix to partake in their amazing sprinkle selection. And to celebrate talking about sprinkles all week, they are going to give one lucky Love From The Oven reader a goodie bag full of sprinkles. Squeal! Yay! Make sure to read through the post to see how to enter.
Okay, so, where to get sprinkles. Obviously my top pick is ABC Cake Decorating Supplies. You can visit their website to shop and they are very active on Facebook and are happy to answer any questions you may have and post on their page.  Have a question? Head to their page and just ask – they will totally help you out! If you are in Arizona (even if you are coming through town for a visit) you must get yourself  to the store. If you haven't been there, check out my photo tour of the store. It's like Disneyland for bakers! And did I mention their prices are great? Yeah, it's just awesome all around.

ABC Cake Decorating Supplies  |  www.cakearts.com  |  602.224-9796
While this is my top pick, and the source for 95% of my supplies, there are a number of other places to check out…


One of the other places I order sprinkles from is Amazon. They have a huge selection of sprinkles and baking supplies. I have Amazon Prime, so that certain makes ordering easier (sometimes too much so!).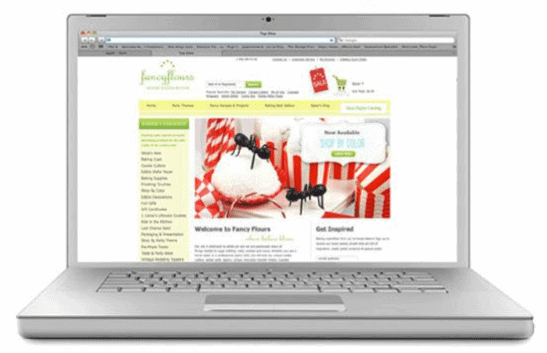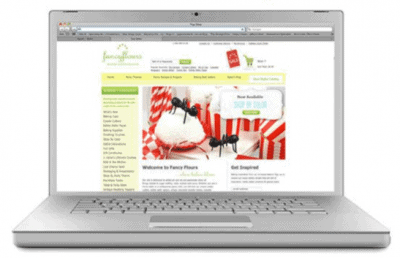 Fancy Flours ~ Where Bakers Bloom has loads of great baking supplies and sprinkles. They also put out a really gorgeous catalog a few times a year, it's like getting a baking magazine in the mail. Certainly worth checking out.


Bake It Pretty – Sweet Supplies For Inspired Bakers.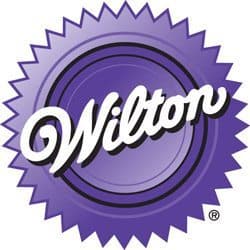 You can order sprinkles directly from Wilton.
A few other places to check out include…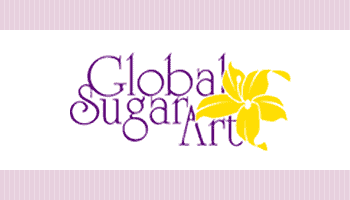 Both Hobby Lobby & Michaels can be great sources for baking supplies and sprinkles. I also sometimes pick up holiday sprinkles at Walmart & Target. Target puts out some pretty fun holiday sprinkles – not a lot of them, but what they do offer tend to be fun and really on trend for what is popular.
You can find a wide variety of sprinkles and decorating supplies on Etsy. Here are some of my favorite finds…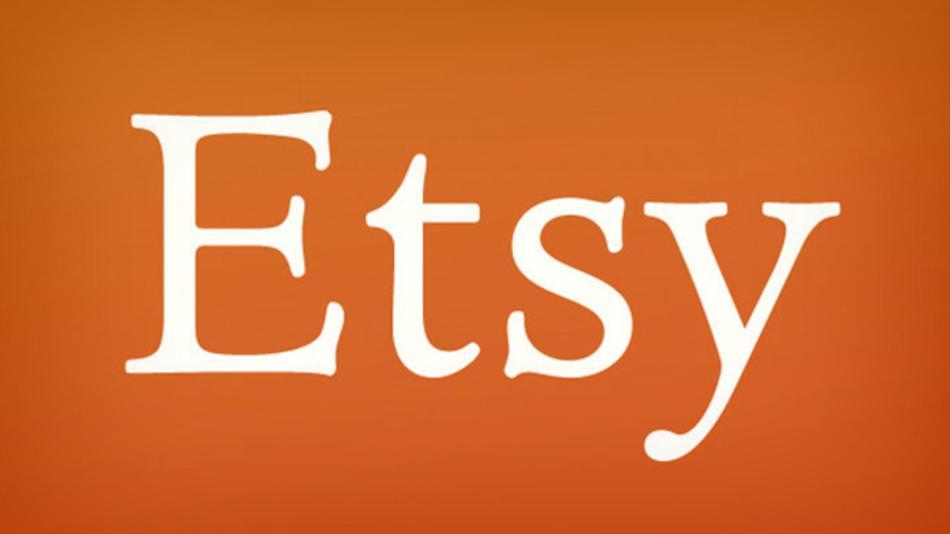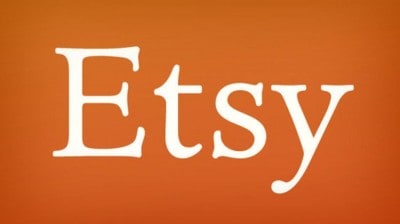 While they don't sell sprinkles, I must also add in my favorite source for cupcake liners, party straws, goodie bags and portion cups. Sweets & Treats Boutique.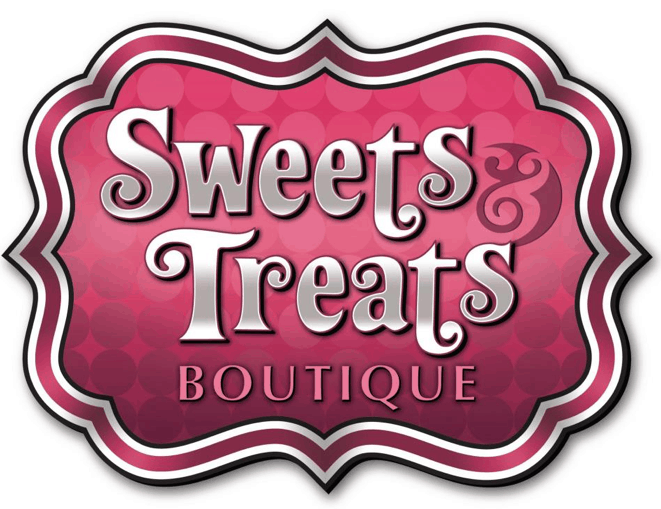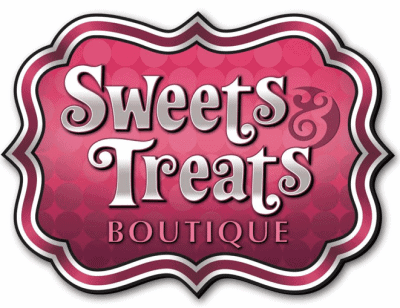 If you want to add some chevron (I'm kind of addicted to that darn pattern) to your treats, you have to check out their goodies!
GIVEAWAY IS OVER. THANK YOU!
So, now that I've shared some places to order your sprinkles from, how about the chance to WIN SOME!  The only thing better than sprinkles are free sprinkles! ABC Cake Decorating Supplies is going to give one lucky Love From The Oven reader a goodie bag packed full of sweet sprinkles!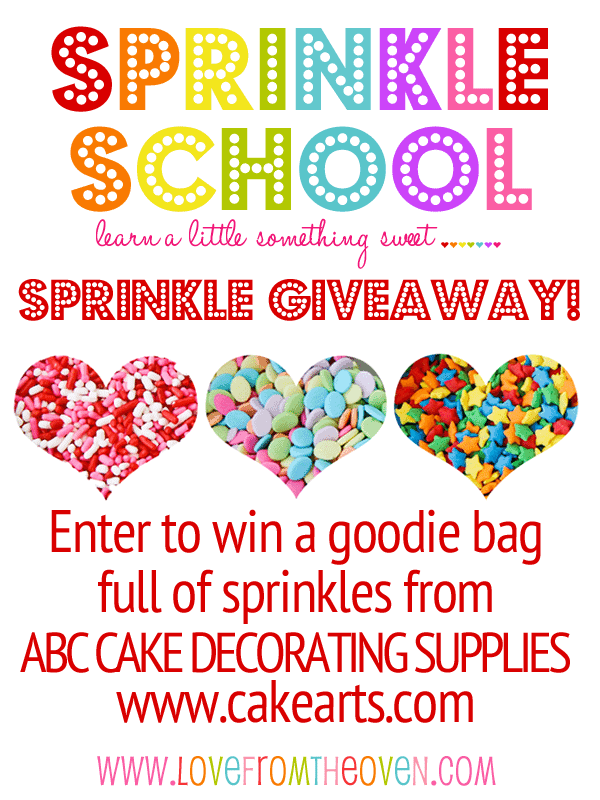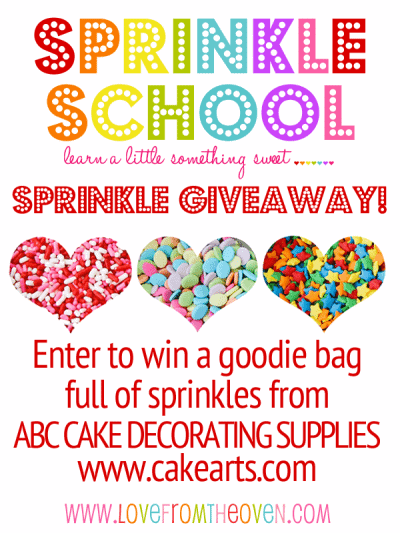 To enter to win, use the Rafflecopter Widget below – follow the directions for the required comment, and then there are extra entry options.   Remember it can be slow to load (and doesn't always get along with Internet Explorer). Open to US Residents only. Void where prohibited. This giveaway is a sweepstakes. No purchase necessary, a purchase will not increase your chances of winning. Winners will be selected at random on January 22nd. HERE IS THE RAFFLECOPTER WIDGET. GOOD LUCK!
a Rafflecopter giveaway
Disclaimer: Giveaway provided by ABC Cake Decorating Supplies.
I did not receive any form of compensation for this post, I am simply sharing
my favorite sprinkle suppliers. I do however make a small percentage of
affiliate sales for orders placed through Amazon.com.