I have a sweet giveaway for you today that combines two of my favorite things. Cupcakes & Jewelry!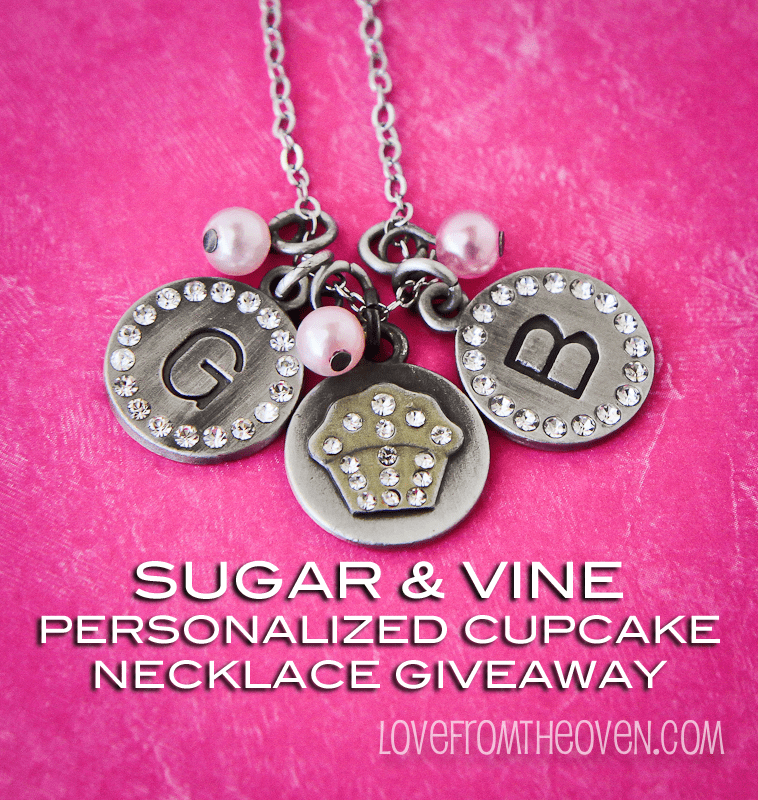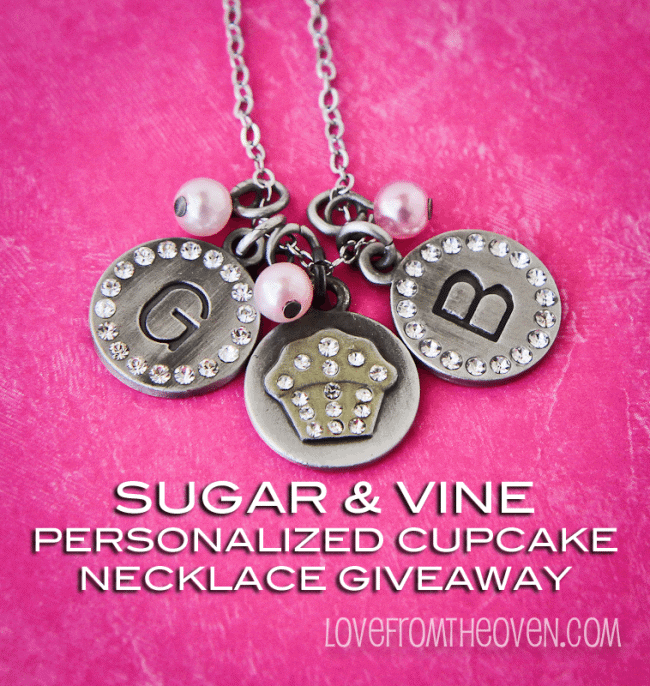 Recently I came across a super cute necklace and bracelet on Zulily that I ordered for both my daughter and her BFF. It was from a company called Sugar & Vine, and I wasn't sure what exactly to expect and hoped for the best. I was beyond thrilled when they showed up and were super cute. I LOVED them (as did the girls who now have official BFF jewels).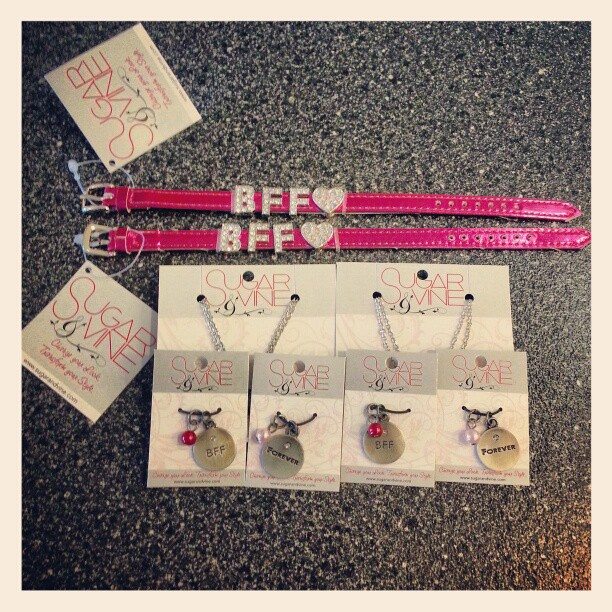 Up until 2011, I ran my own jewelry design business called Sentimental Silver. For almost seven years I made personalized jewelry by hand and had a great time with it. I had some celeb clients, an awesome amount of fun press coverage and I obviously always had all the personalized jewelry I could want. But when precious metal prices went through the roof right about the time we realized our youngest had quite a few special needs that would require an intensive therapy schedule, I knew it was time to close up shop. It was hard, I loved my job, but it was the right choice. Since that time I haven't bought any new jewelry, made any or really even worn any – jewelry felt a bit bittersweet after closing up shop. I share this with you, because it probably gives me a little different opinion on jewelry, especially on a baking blog!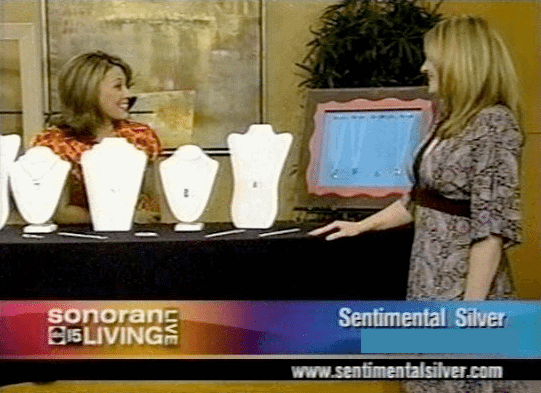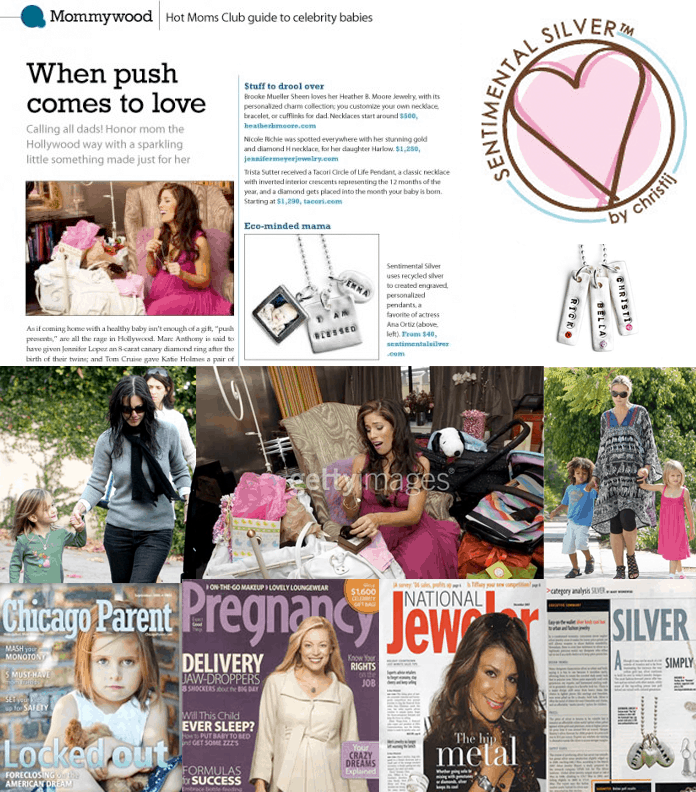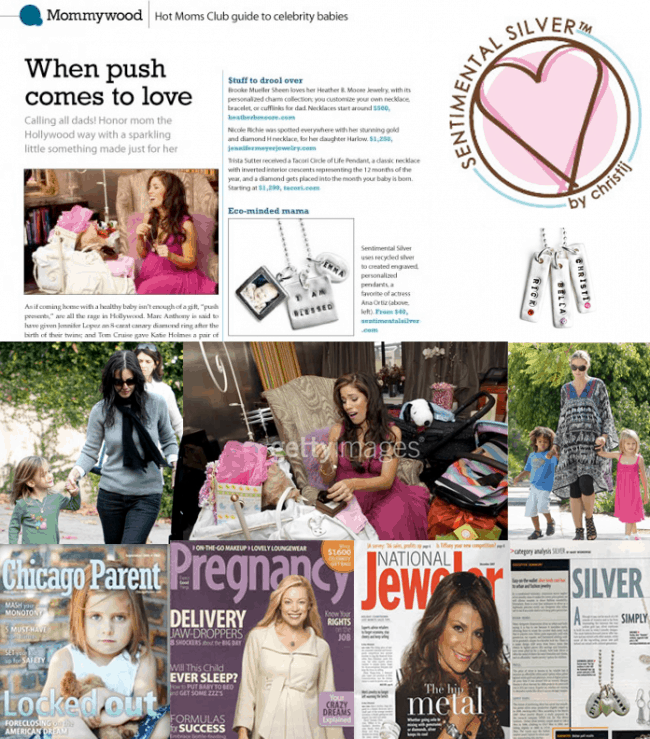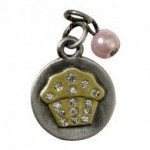 And then here comes Sugar & Vine. All I was looking for was a cute Hanukkah gift for my daughter's BFF, and ended up in love with what I found. I was so crazy about these darling necklaces that I finally felt like it was time to put some jewelry back on. When I realized that Sugar & Vine even had a super sweet cupcake charm, that was it, I was done, I had to have it. I was in love! And the prices? Fabulous. I love that much like I always did with my jewelry, they encourage their customers to mix and match charms and make their necklaces unique and special. I still get emails almost daily from people asking me if I am going back into the jewelry business, which I am not. I am however super excited to have come across a line of jewelry that I love enough to recommend, which is something I don't do lightly.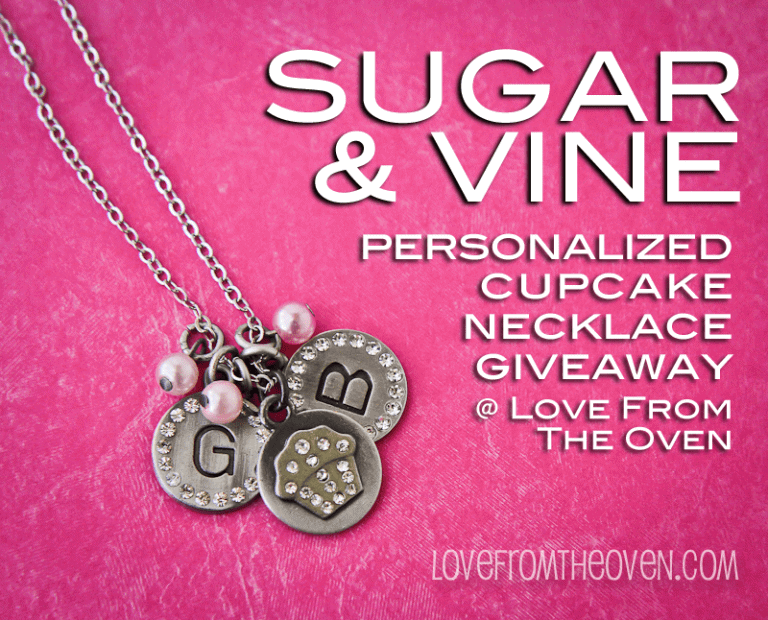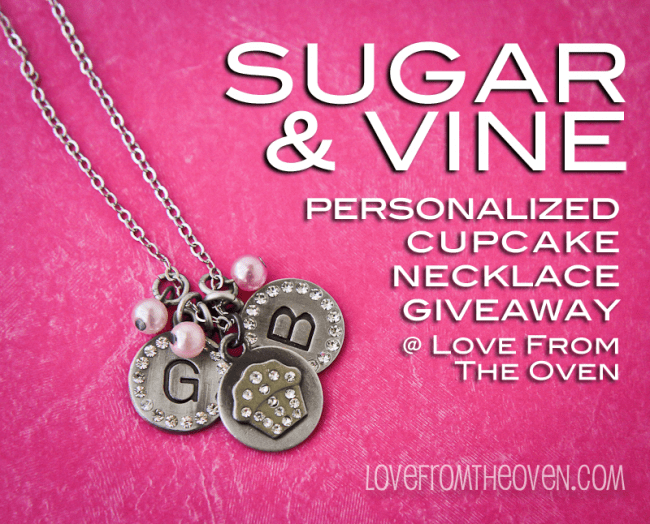 I contacted Sugar & Vine to let them know how much I loved their jewelry and they were so wonderful as to offer to send me a necklace for review as well as to sponsor a giveaway for my readers! They sent me out a cupcake charm necklace with two extra charms, a B & a G – for my girls. I absolutely adore it! They also sent me some of their super fun Boot Straps (which I had to stop a certain tween from wearing to school this morning – um, hello, just because you can now fit in my size seven shoes doesn't mean you just get to take any of them, especially with my sparkly new Boot Straps!).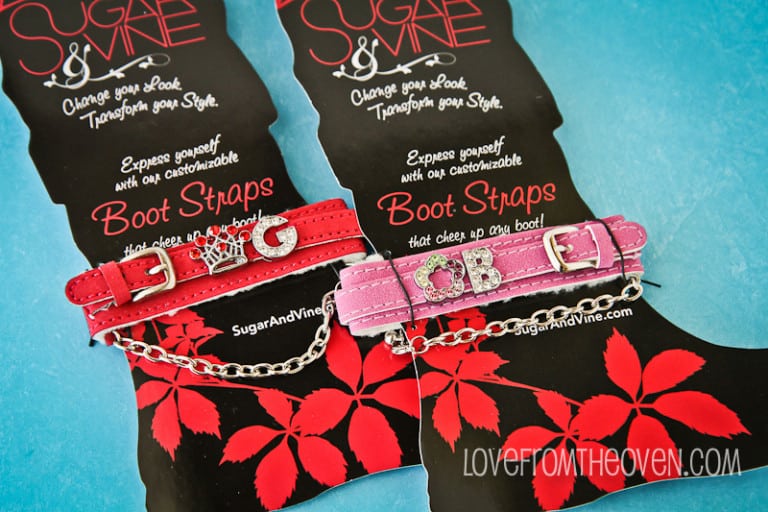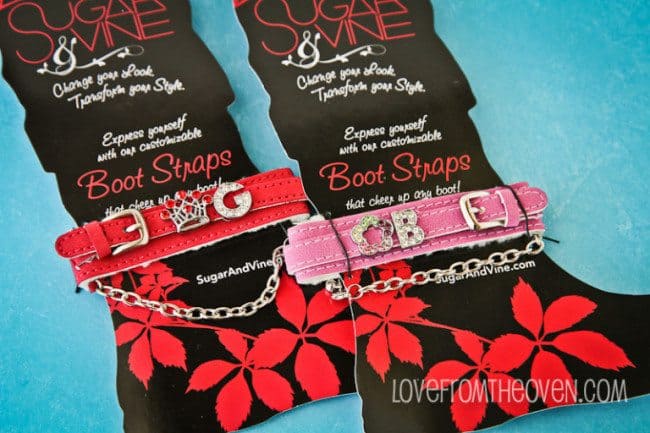 Sugar & Vine is all about expressing your own individual style and personality. They give you a versatile assortment of customizable products that are trendy, yet affordable. Sugar & Vine identifies with every women and there is something for everyone. My nine year old loves her necklace, I love mine and I have a feeling the Grandma that I am buying one for will love hers as well. From tween to retiree, they really have something for ladies of all ages. And they have a slew of great gift ideas under both $20 and under $30. And they have 25% off right now (discount code LASTMIN25) as well and if you order by December 2oth, they will arrive in time for Christmas. How cute are some of these???
They have so many fun items, I've spent so much time exploring all of the options on their site and putting together some gifts for some of my "hard to buy for" recipients. The options are endless.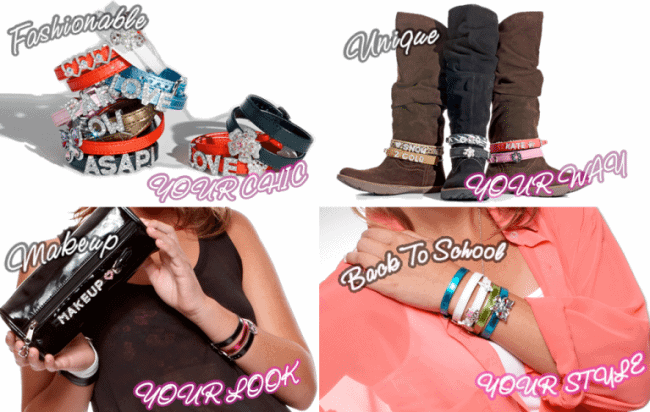 And right now you can save 25% off your purchase and have it shipped in time for Christmas if you order by December 24th and use discount code lastmin25. Head over to the site and do some shopping!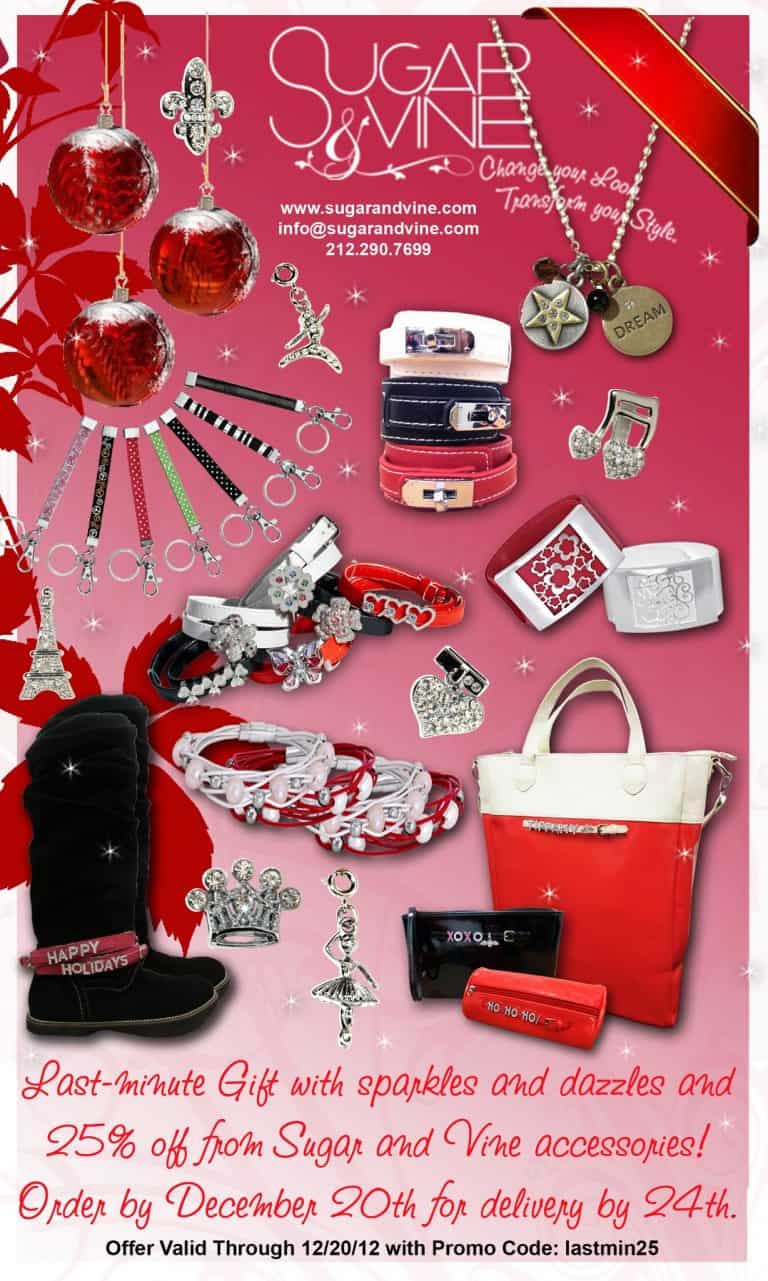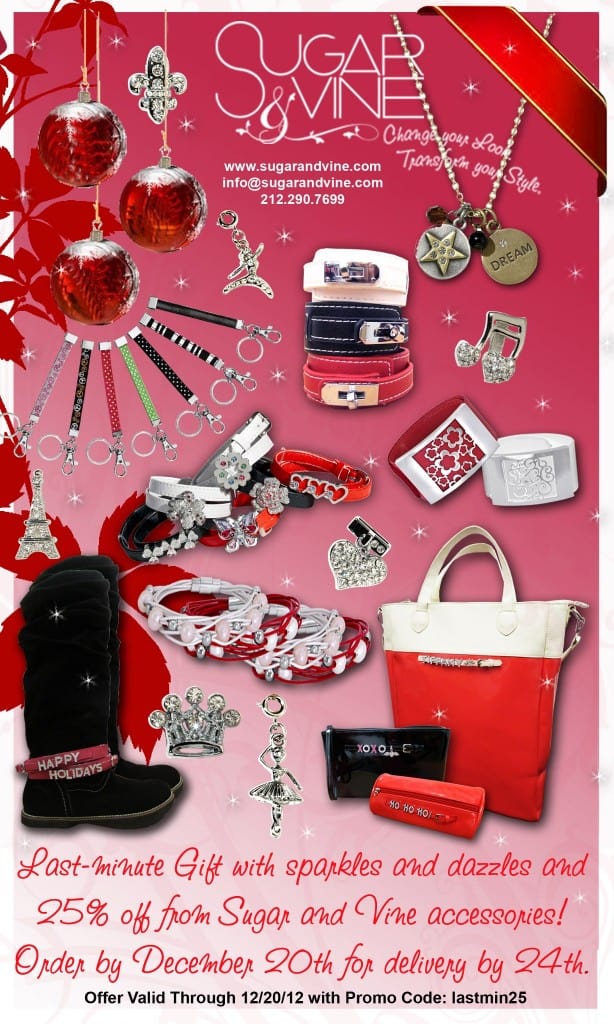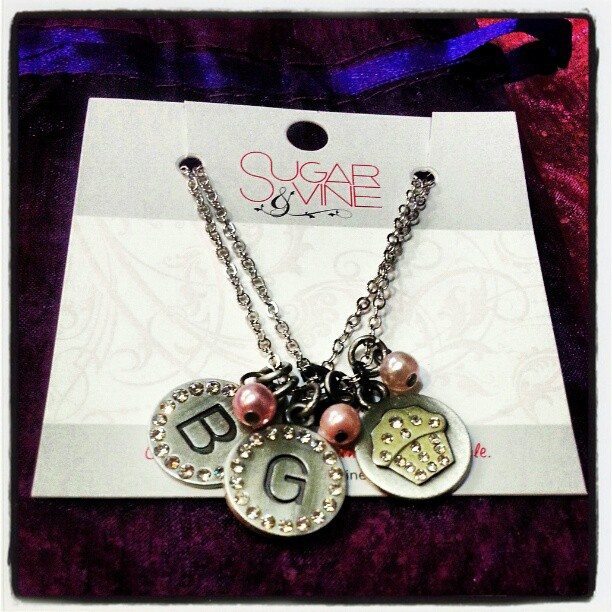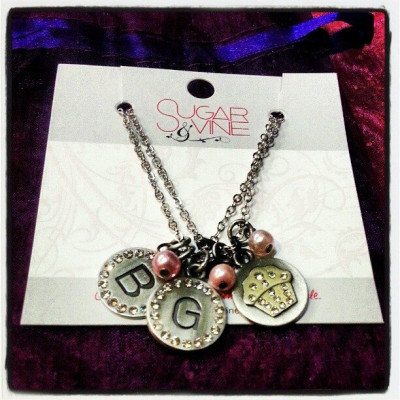 I am so excited to give one of you your own Sugar & Vine Necklace! And wait, there's more (said in my best radio voice) not only is Sugar & Vine going to give you a necklace, they are going to let you pick one out for a friend as a gift. Um, AWESOME! So here's the deal. One lucky reader will win the same base necklace I did – the Cupcake Charm necklace, with your choice of two additional pendants. Mine has my the initials for my girls, but you can go with any of the charm pendants. And you will also get to pick out a necklace for a friend as a gift (Cupcake Necklace plus two charm pendants). Love this!

To enter to win, use the Rafflecopter Widget below – follow the directions for the required comment, and then there are many extra entry options (make sure to let Sugar & Vine know that Love From The Oven sent you!). Remember it can be slow to load (and doesn't always get along with Internet Explorer). Open to US Residents only. Void where prohibited. This giveaway is a sweepstakes. No purchase necessary, a purchase will not increase your chances of winning. Winners will be selected at random on December 20th. HERE IS THE RAFFLECOPTER WIDGET. GOOD LUCK!
a Rafflecopter giveaway
DISCLAIMER: I received compensation in the form of my own Necklace & Boot Straps from The Sugar & Vine, though I purchased my daughter's necklace and a gift necklace on my own. As always, all opinions expressed are mine and mine alone. (Accordance with FTC's 16 CFR Part 255, "Guides Concerning the Use of Endorsements and Testimonials in Advertising."). This giveaway is a sweepstakes. No purchase necessary, winner will be selected at random and must a resident of the US who is of legal age.