Summers in Phoenix are hot, to say the least. There are many days when I just can't bring myself to turn on the oven, yet I still want to create a fun dessert for my family. Thankfully there is a perfect answer to this dilemma… Ice cream sundaes for the win!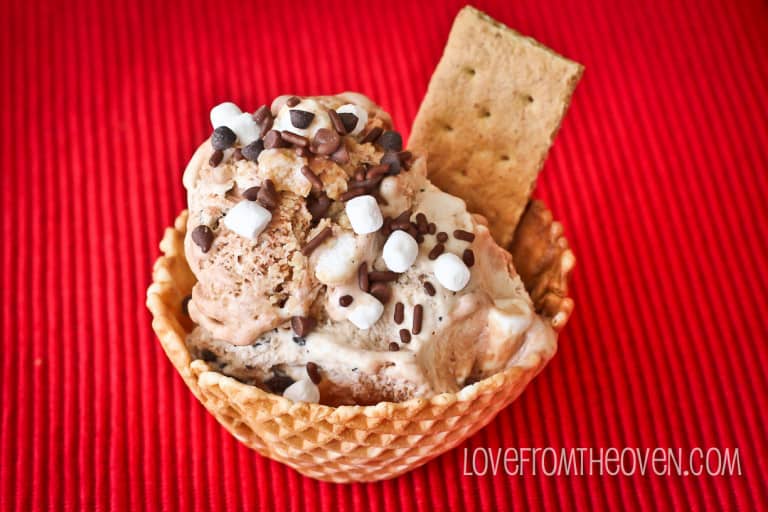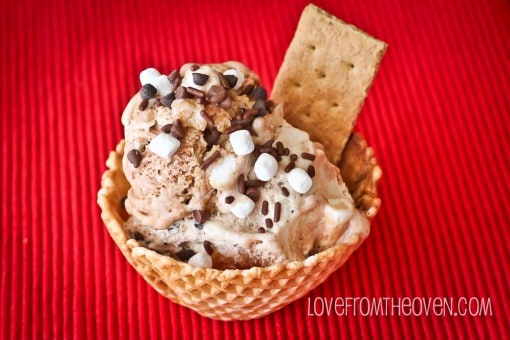 While ice cream on it's own is always a good thing, throw in some sprinkles, toppings and sauces and you are sure to have a sweet summer treat that everyone enjoys. Even at 30-something years of age, I still get excited when I see a row of ice cream toppings. It is always fun to put together your own personal, unique ice cream creation.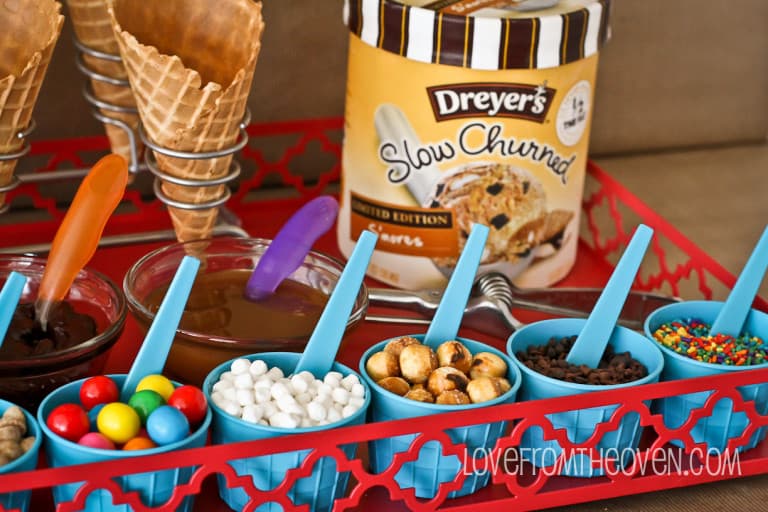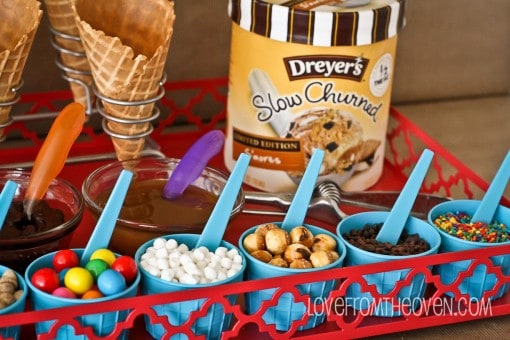 A sundae bar is so simple and easy to throw together, it's one of those things that I can almost always pull together at the last minute even. A quick search through the pantry can help you come up with all kinds of toppings – chocolate chips, sprinkles, marshmallows, pretzels, bubble gum, cookie pieces – use your imagination and have fun with it. I'm pretty sure there aren't any rules when it comes to ice cream sundaes!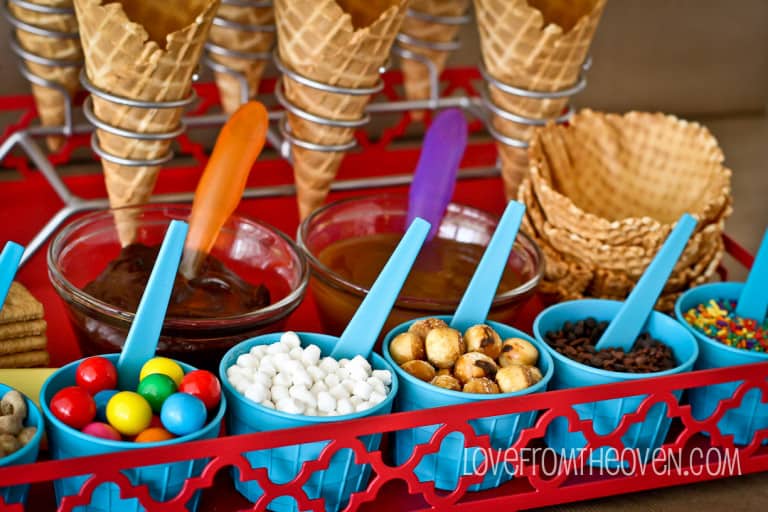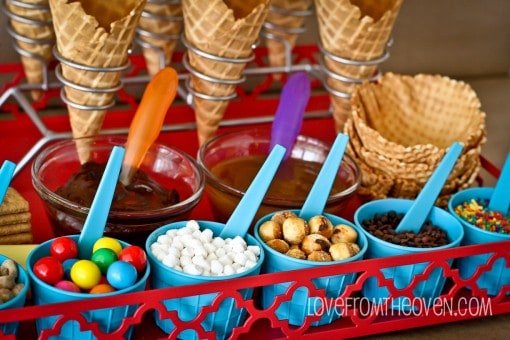 This makes a wonderful dessert for a crowd. One of the great things about a sundae bar when having friends over is that the toppings, cones, sauces or additional ice cream flavors are easy items for guests to bring along and share. Cool ice cream outside on a warm summer night is one of life's simple pleasures. We may even enjoy ice cream for dinner once or twice a summer (a tradition that started on vacation a few years back – and to this day is one of my daughter's fondest vacation memories).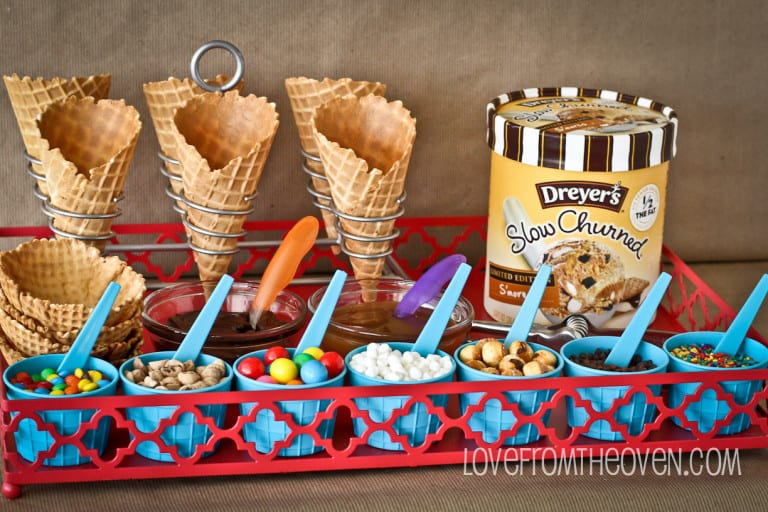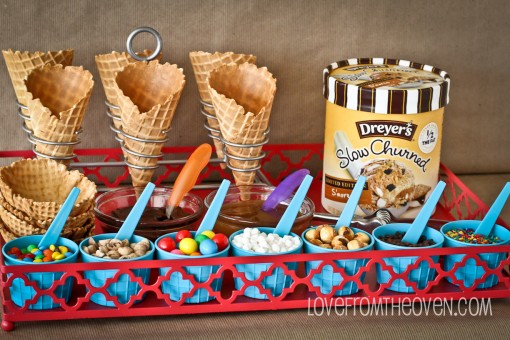 The ice cream we most often have on hand is Dreyer's Slow Churned Ice Cream, so when I was asked if I would like to share more about how my family enjoys summer sundaes with Dreyer's Slow Churned Light Ice Cream and help spread the word about their "A Reason To Smile Program", I was happy to help out.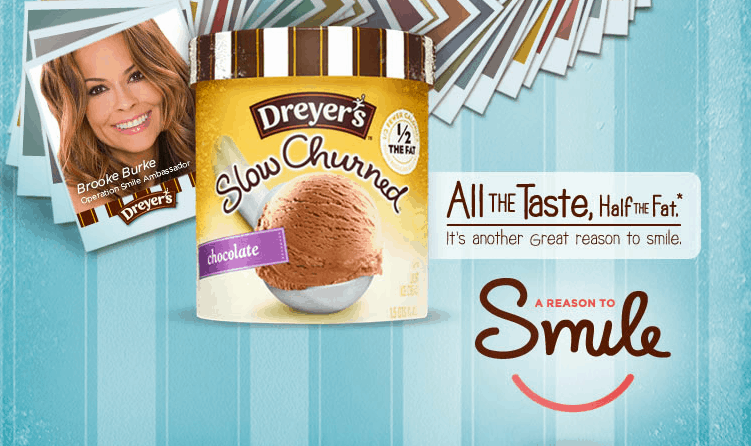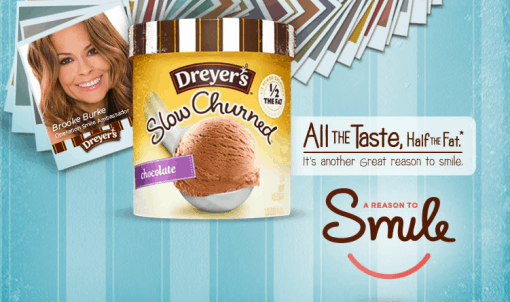 This summer, Dreyer's Slow Churned is partnering with model, actress, TV personality and long-time Operation Smile advocate, Brooke Burke, to give consumers another "Reason to Smile". By simply uploading an ice cream smile pic to their "Reason To Smile" app on Facebook, Dreyer's will donate $5 to Operation Smile. Such an incredibly easy (and delicious) way to help such an important cause.
Operation Smile provides free surgeries to repair cleft lip, cleft palate and other facial deformities for children around the globe. Operation Smile's mission hits home with me, as my own daughter had craniofacial palate surgery two years ago. We are so incredibly fortunate to have health insurance that covered most of the costs, wonderful medical care and one of the greatest craniofacial surgeons in the country – so many resources at our fingertips to help our daughter. But many around the world are not so fortunate, and that is where Operation Smile comes in to help.
"Every three minutes a child is born with a cleft — often unable to eat, speak, socialize or smile. In some places these children are shunned and rejected. And in too many cases, their parents can't afford to give them the surgeries they need to live a normal life."
Operation Smile provides effective and free cleft lip and cleft palate repair surgery for children born all over the world. These life changing surgeries take as little as 45 minutes and can give a boy or girl with a facial deformity a lifetime of smiles. Every child deserves the chance to smile and thrive.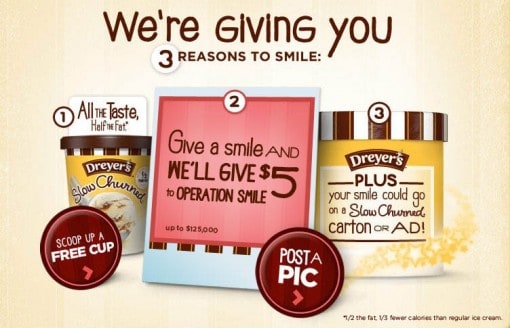 When you join in on Dreyer's Slow Churned Light Ice Cream's  A Reason To Smile Program, for every ice cream smile captured in a photo and uploaded to Dreyer's Facebook page, Dreyer's will donate $5 to Operation Smile. By the end of the summer, the goal is to give away more than 25,000 scoops of ice cream, capture 25,000 ice cream smiles and gift 500 surgeries/smiles to children in-need.
Dreyer's Slow Churned is also giving away coupons each day on their Facebook page, yet another reason to smile! You get to enjoy ice cream and help others – you really can't beat that. In addition, of the photos submitted, ten lucky smiles will be featured in a Dreyer's Slow Churned print ad, and one lucky picture will win a coveted spot on the cartons of a Slow Churned limited-edition flavor, being re-introduced to store shelves in early 2013.
Check out a few of the summer sundaes we enjoyed this weekend…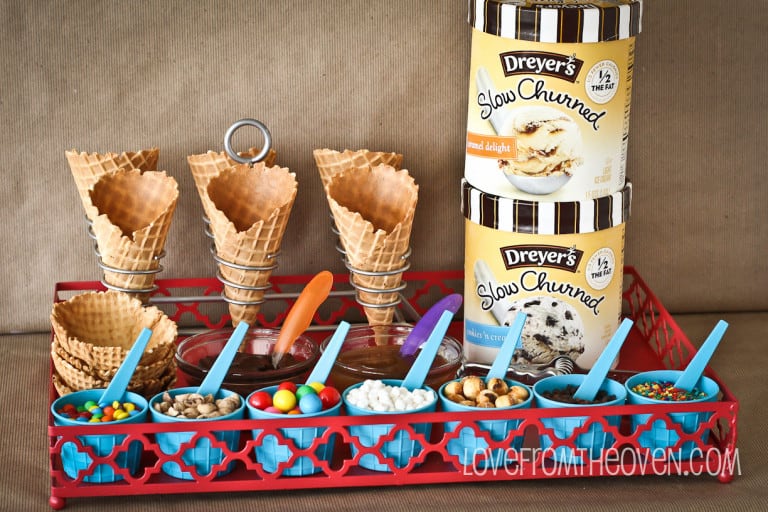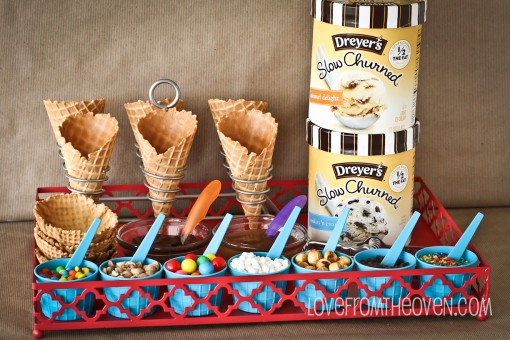 Our flavor choices included Cookies & Cream, Caramel Delight and the delicious Limited Edition S'mores.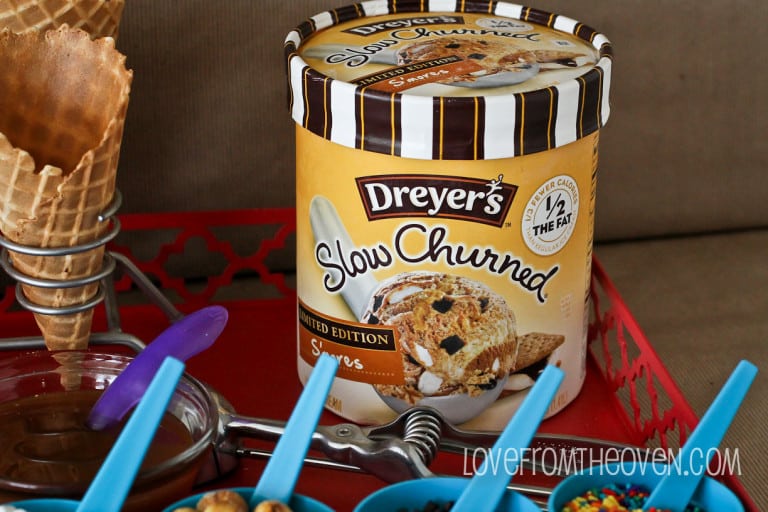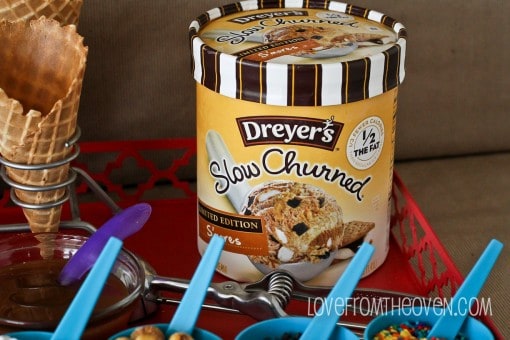 My daughter went with the Cookies & Cream and created her sweet sundae…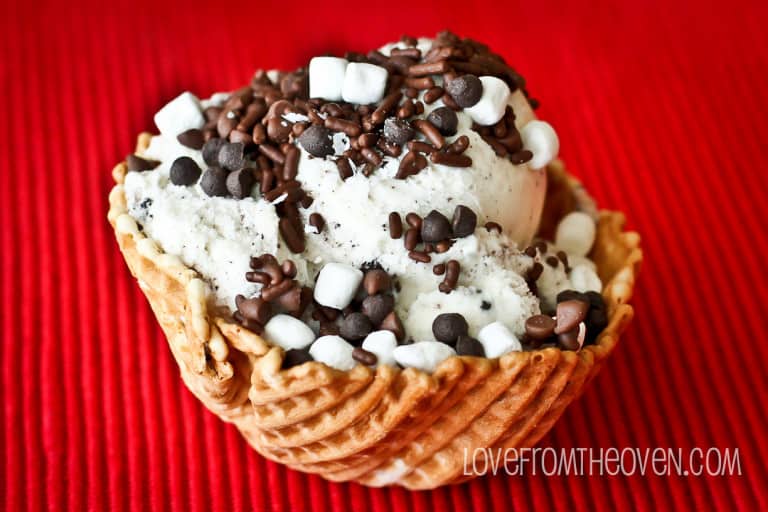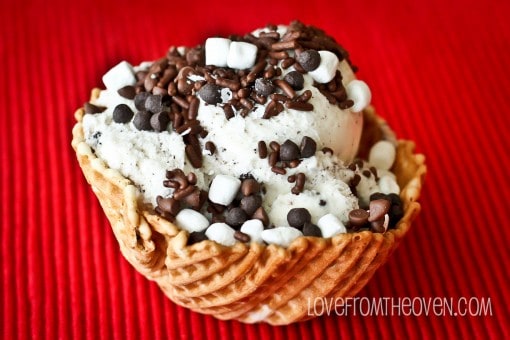 And was all smiles.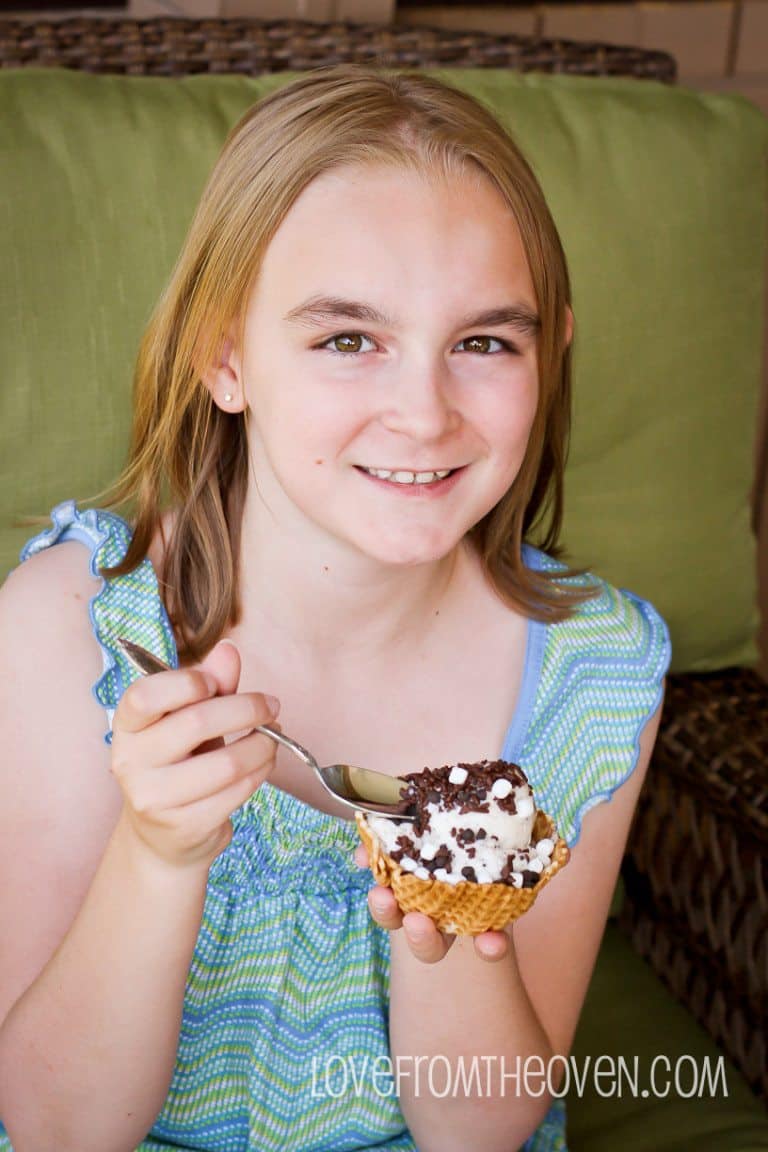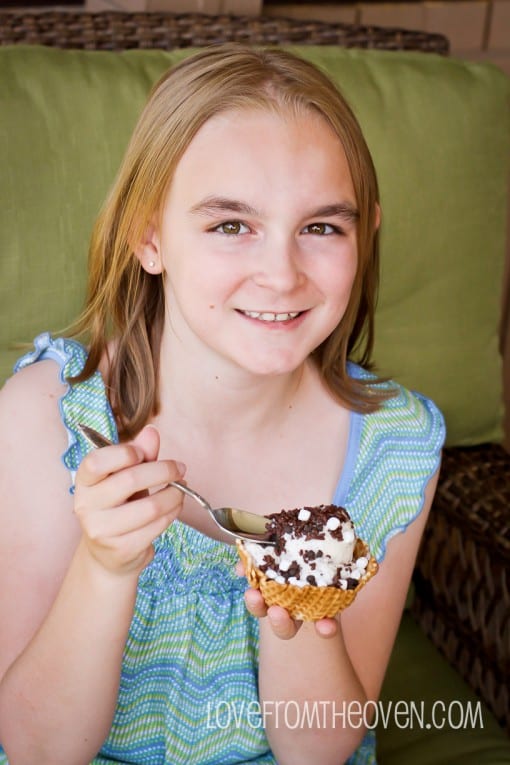 I was all about the S'mores…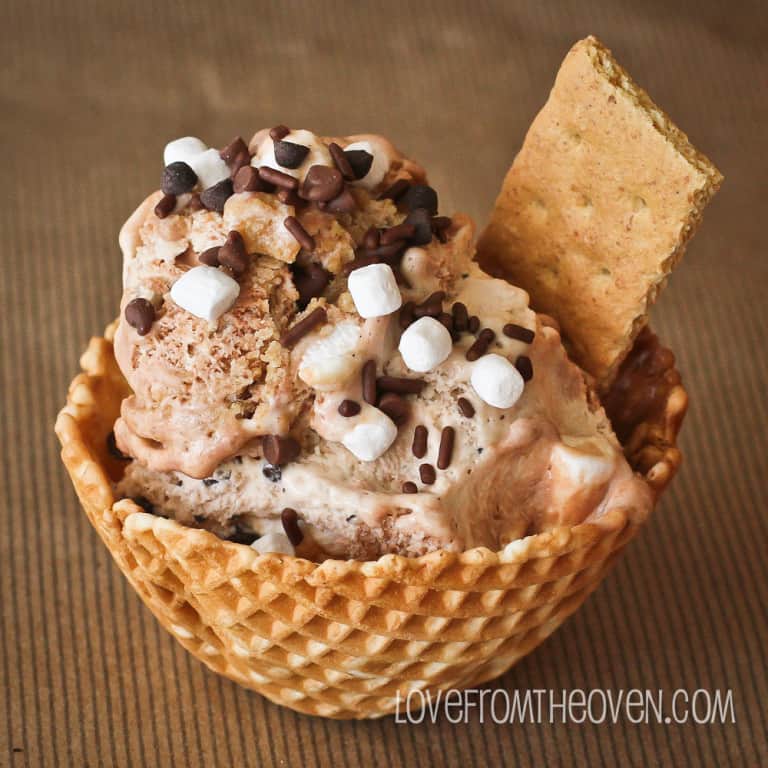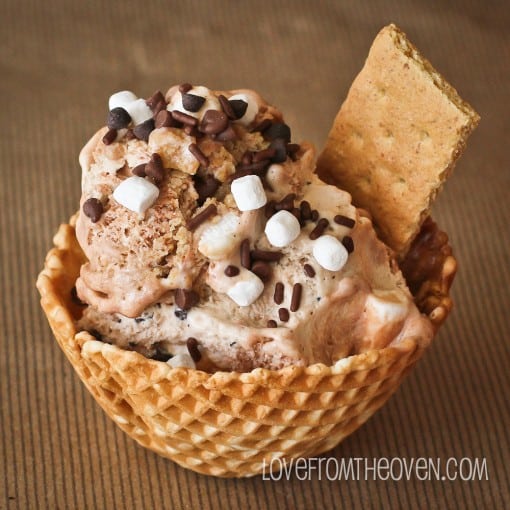 There are so many great flavors to choose from including classics like Butter Pecan, Rocky Road, Chocolate Chip and Neapolitan, fun flavors such as Nestle Drumstick Sundae Cone, Triple Chocolate Peanut Butter Cup Sundae and Triple Cookie Fudge Sundae and Limited Edition flavors including S'mores, Black Raspberry and Coconut Pineapple.
So pick up some Dreyer's Slow Churned Ice Cream, have A Reason to Smile and help Operation Smile provide smiles for children who need and deserve them.

Dreyer's® Slow Churned  Light Ice Cream is churned slowly for all the rich & creamy taste of regular ice cream, but with half the fat and one-third fewer calories. Now that's a reason to smile. Give a smile with Operation Smile: https://www.facebook.com/DreyersIceCream
Disclosure: Compensation was provided by Nestle via Glam Media. The opinions expressed herein are those of the author and are not indicative of the opinions or positions of Nestle.