I've been getting so many requests for ideas for cute summer treats and party desserts, and I've been finding some darling ones across the web. I figured some summertime desserts and treats would make a great Bites From Other Blogs collection. Because there are so many great red, white and blue Fourth of July sweets, I will do a separate post for those. But for now, here are some fun summertime treats that are perfect for taking to those bar-b-ques and pool parties!
I'll start with one of mine, Ice Cream Sundae Cupcakes…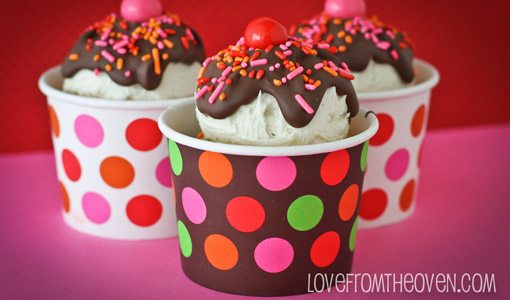 Check out these super cute summertime snacks and sweets from some very creative bakers and bloggers around the web…
Peanut Butter Fudge Starfish From Hungry Happenings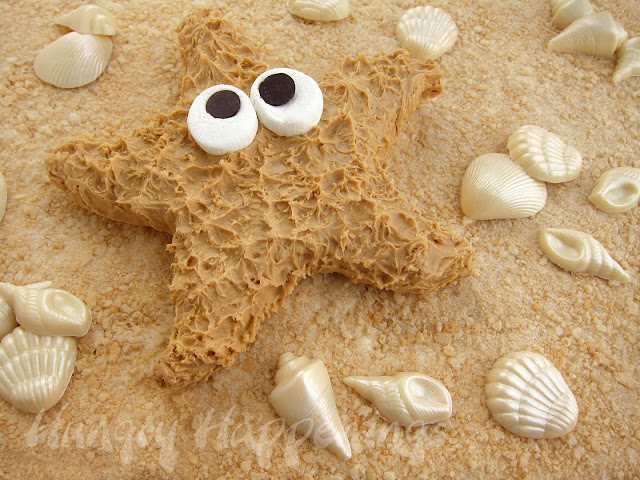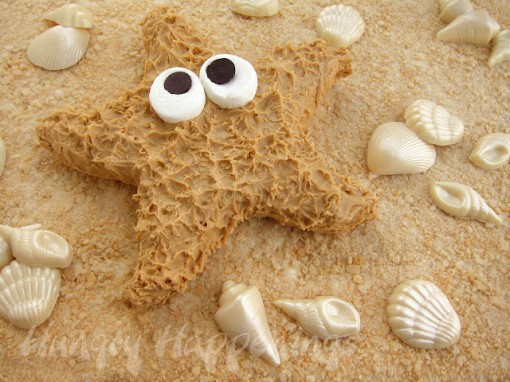 Sand Dollar Cookies From Diamonds For Dessert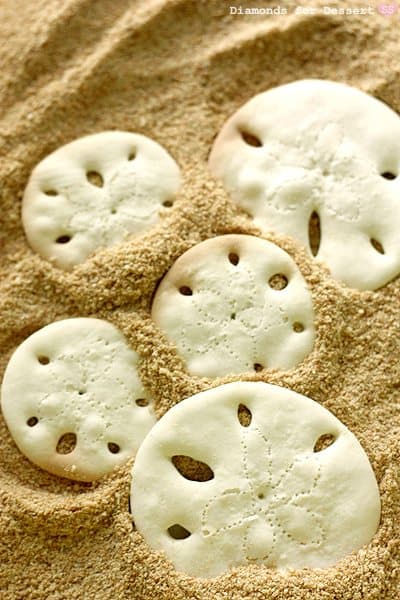 Ice Cream Cone Cake Pops From Bakerella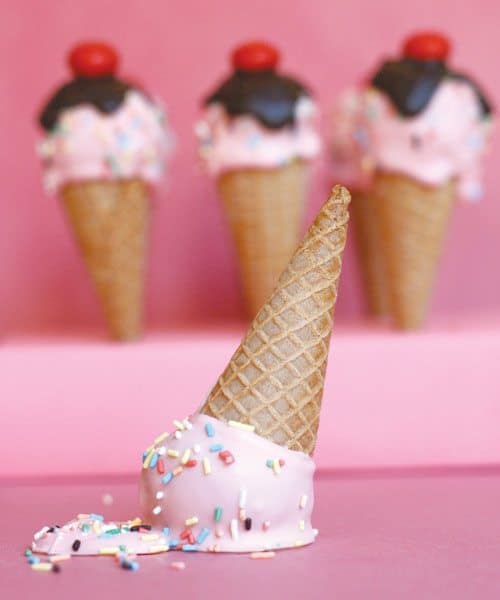 Hamburger Cupcakes With Cookie Fries from Glorious Treats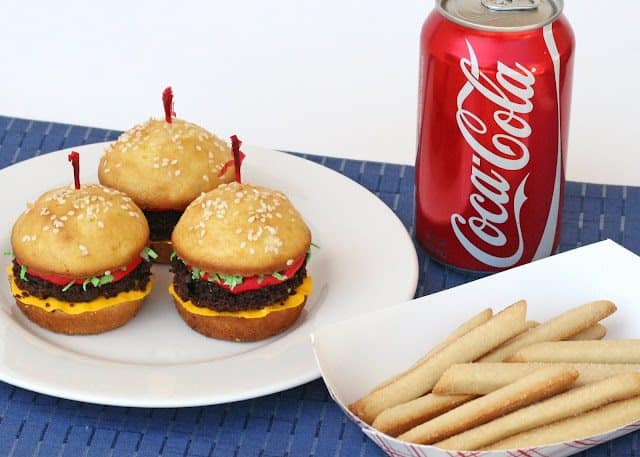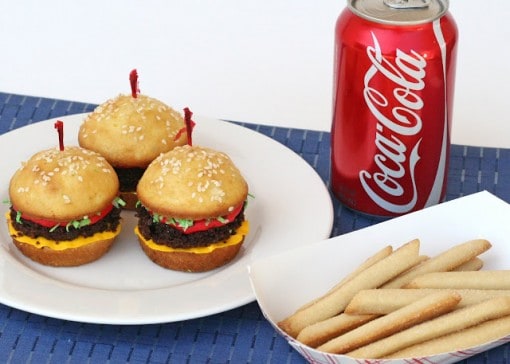 Snow Cone Cupcakes By Dollhouse Bake Shoppe at Celebrations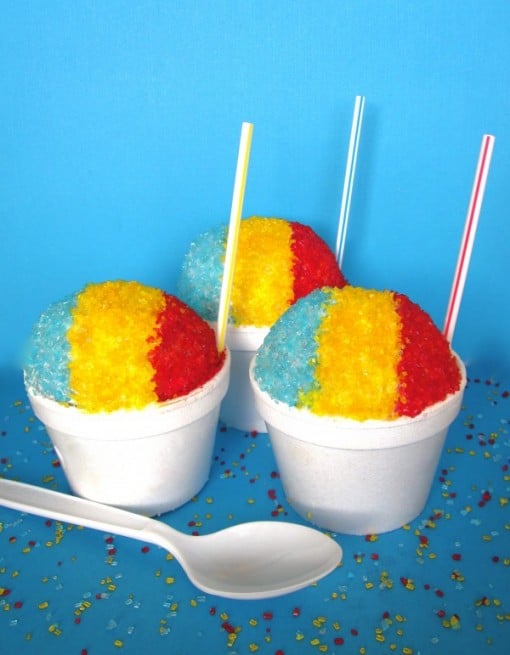 Snow Cone Cupcakes From Best Friends For Frosting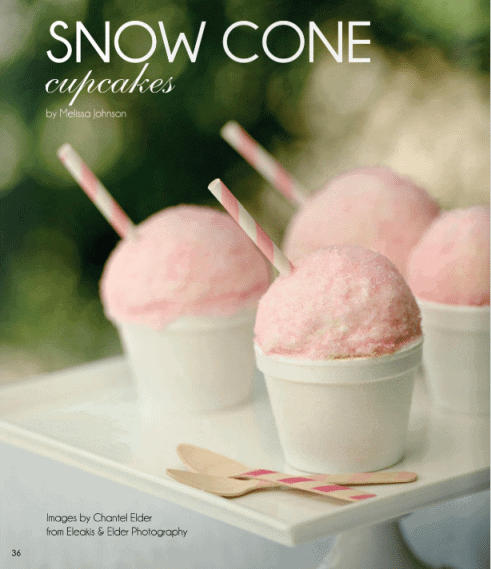 Covered Grill BBQ Cake Pops by kCreative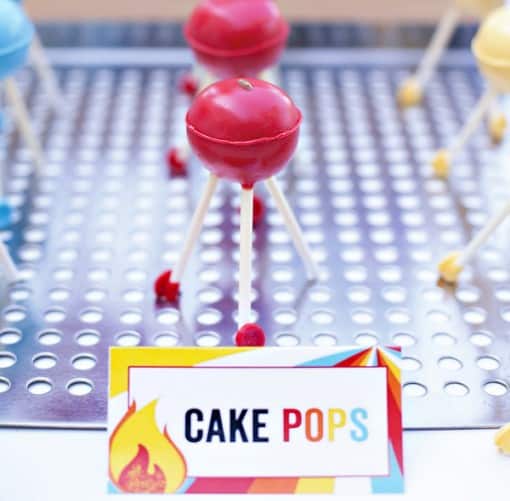 Popsicle Cupcakes From Party Pinching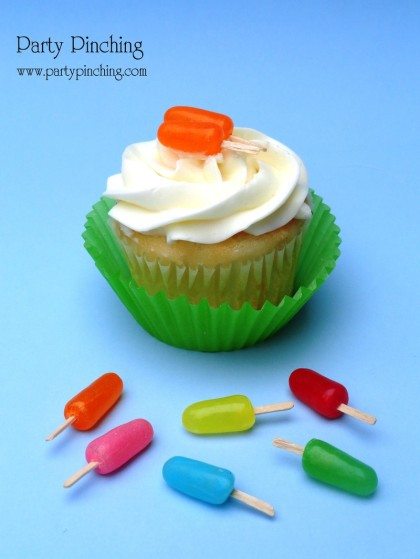 Goldfish Marshmallow Pops From Decorating The Ville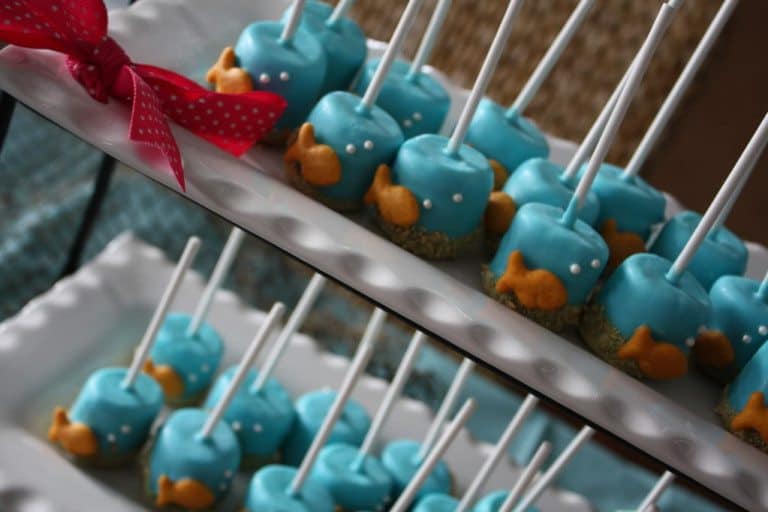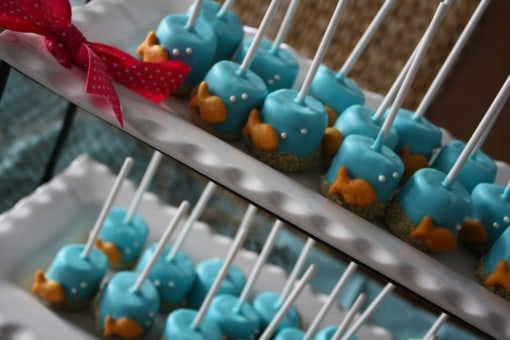 Nutter Butter Flip Flops From Paisley Petal Events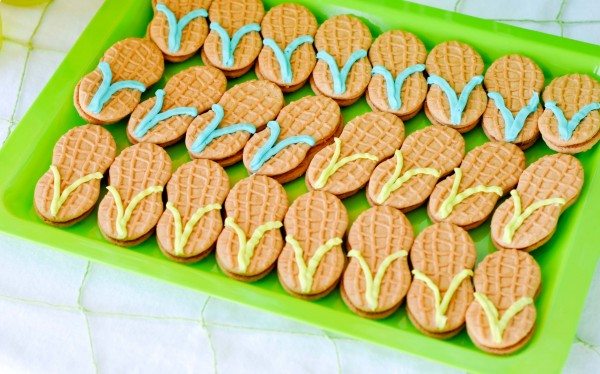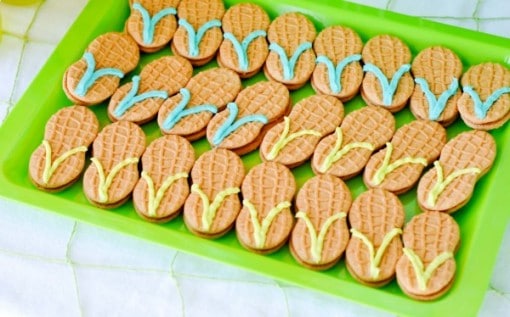 Mini BBQ Grill Cupcakes From Two Blonde Bloggers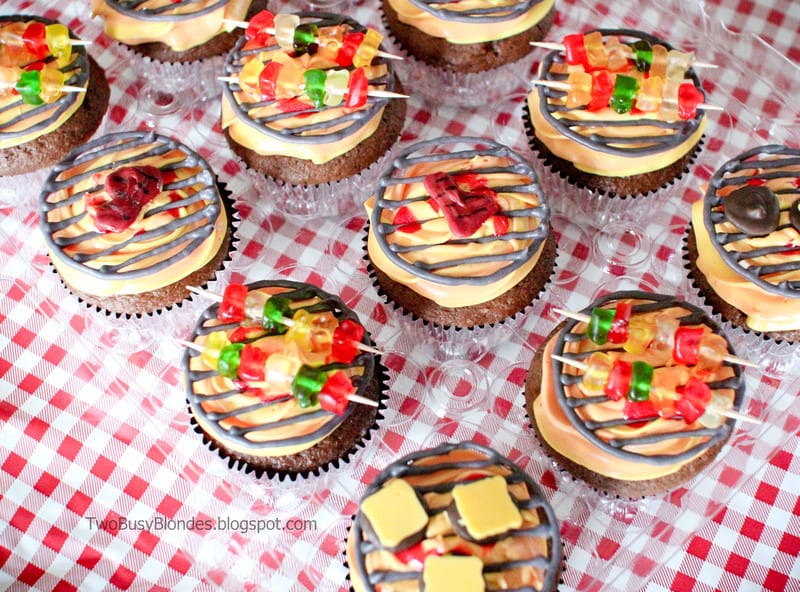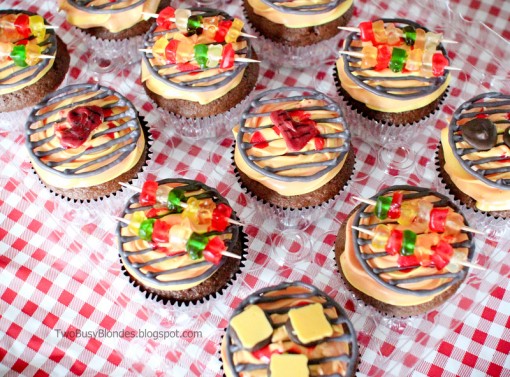 Beach Ball Cake Pops From Beki Cook's Cake Blog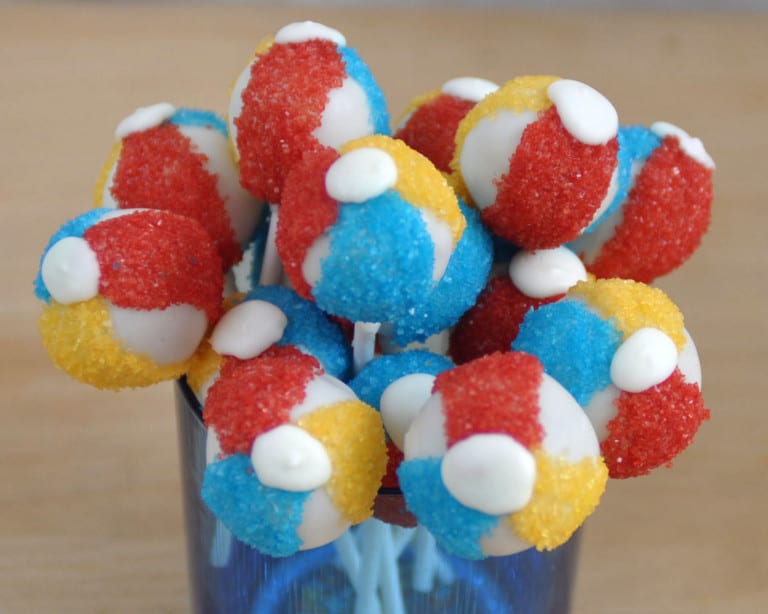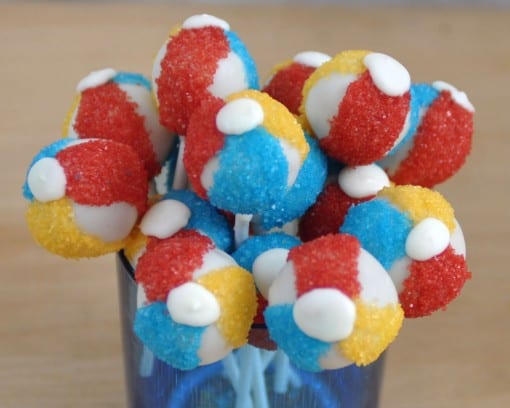 Fresh Fruit Sugar Cookie Beach Ball From Hungry Happenings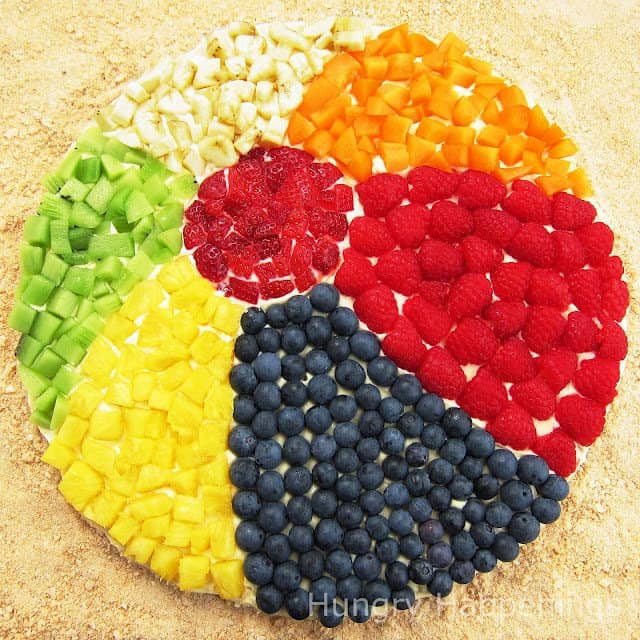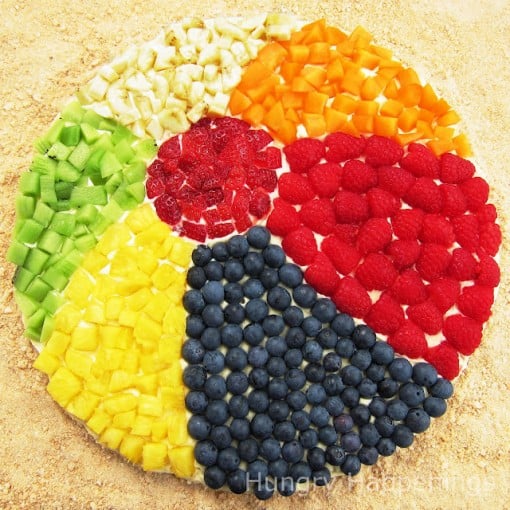 Pink Lemonade Mini Cakes From Confessions Of A Cookbook Queen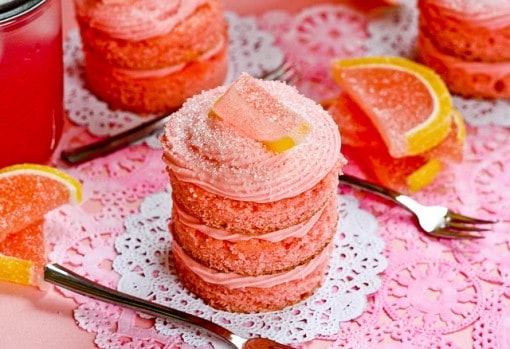 Watermelon Slice Cookies From Sweet Sugarbelle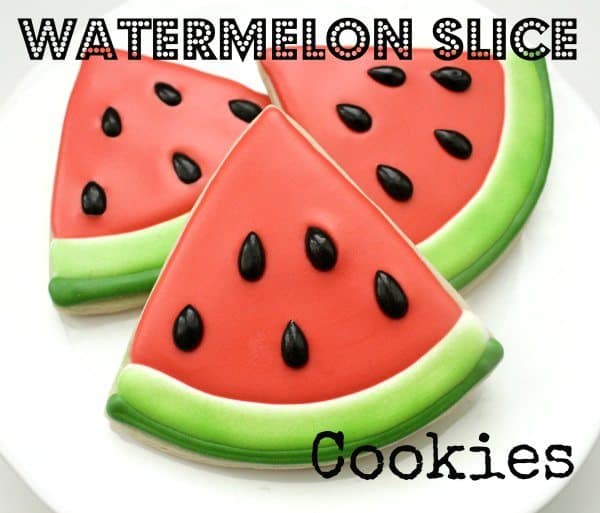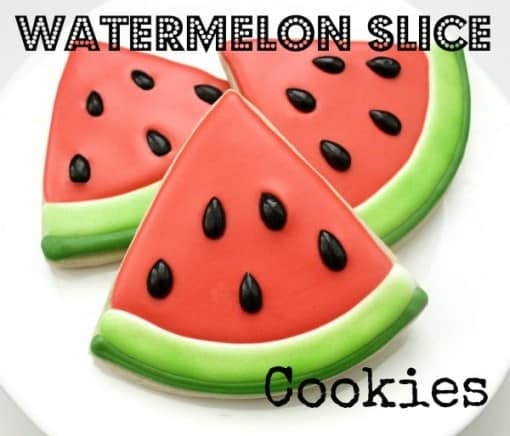 Watermelon Flavored Cake From Bird On A Cake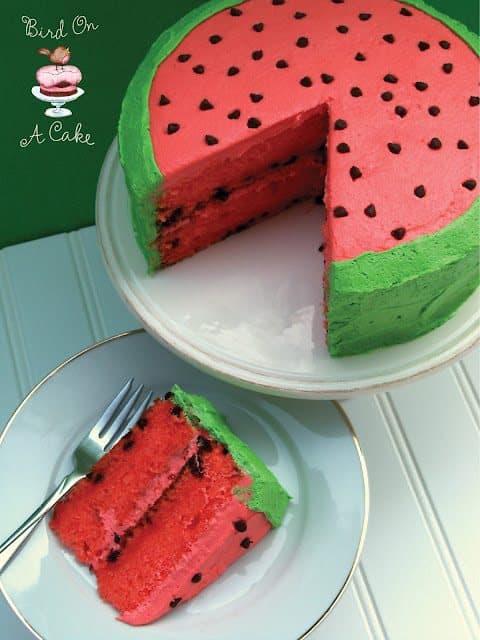 Watermelon Pie from Make and Takes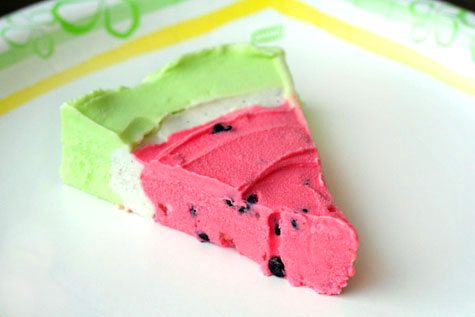 Watermelon Fudge from Cookies & Cups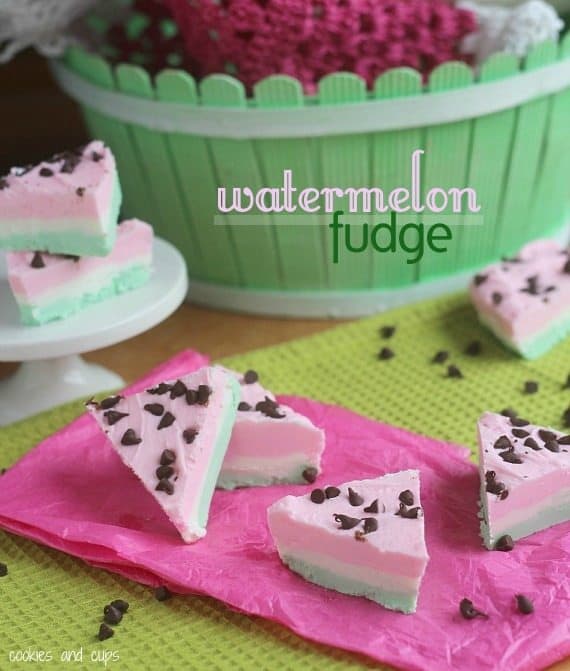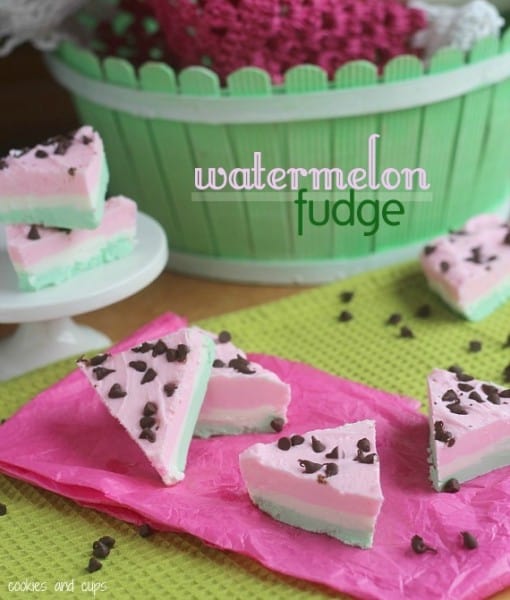 Sweet Watermelon Cupcakes From Bakingdom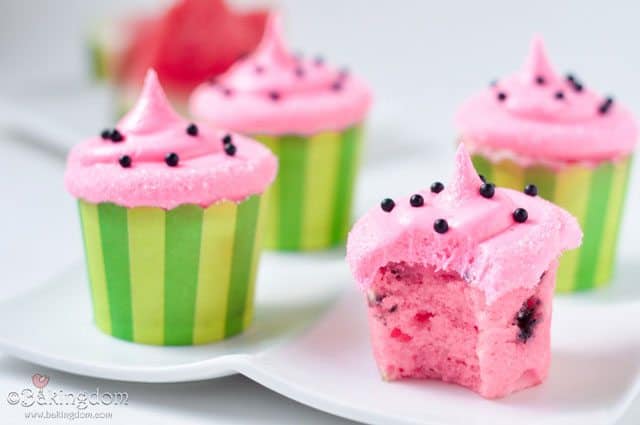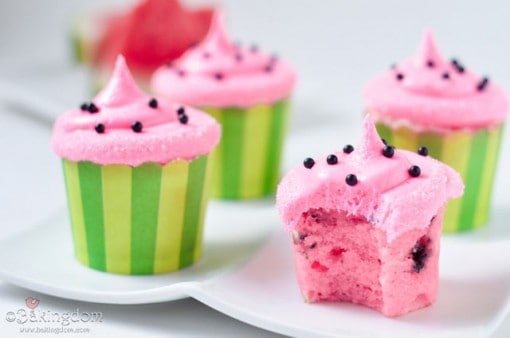 Kraft Watermelon Ice Pops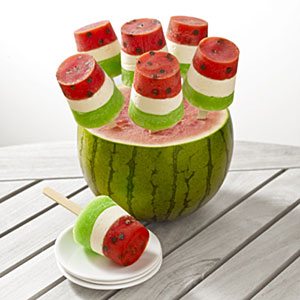 Pink Lemonade Freezer Bars From Averie Cooks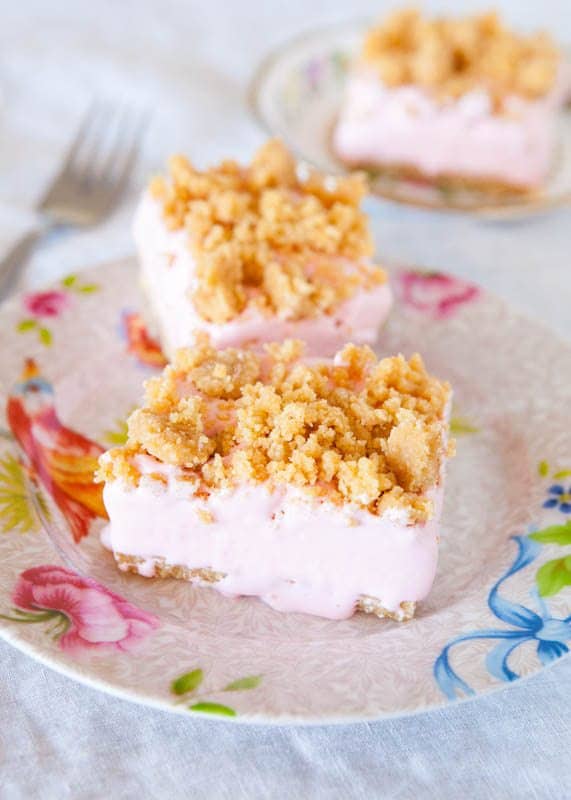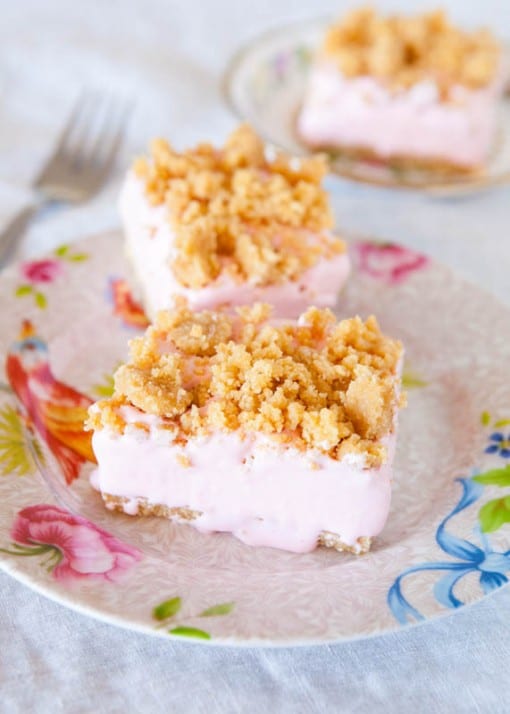 Fondant Crabs by Decadent Delights at The TomKat Studio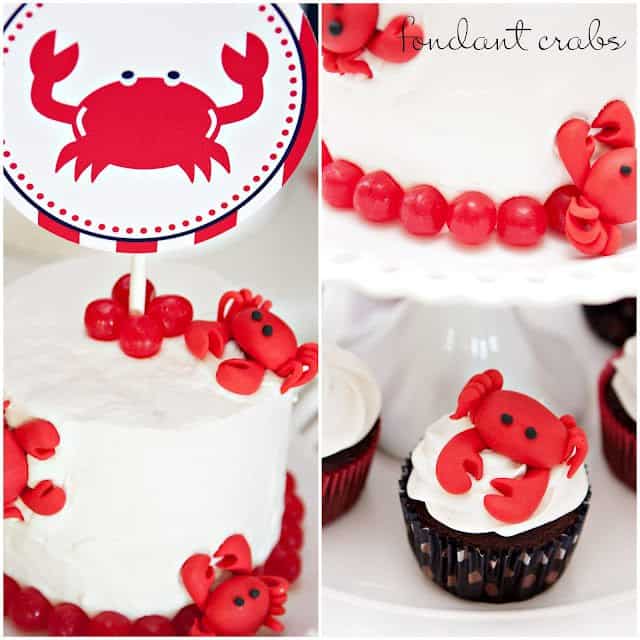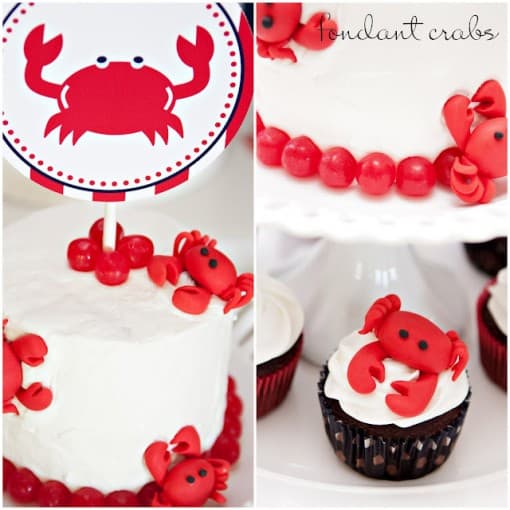 Corn On The Cob Cupcakes From Hoosier Homemade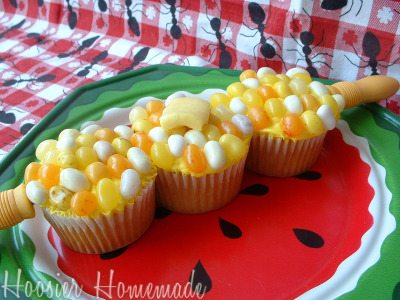 Mini Cookie Dough Ice Cream Cones From In Katrina's Kitchen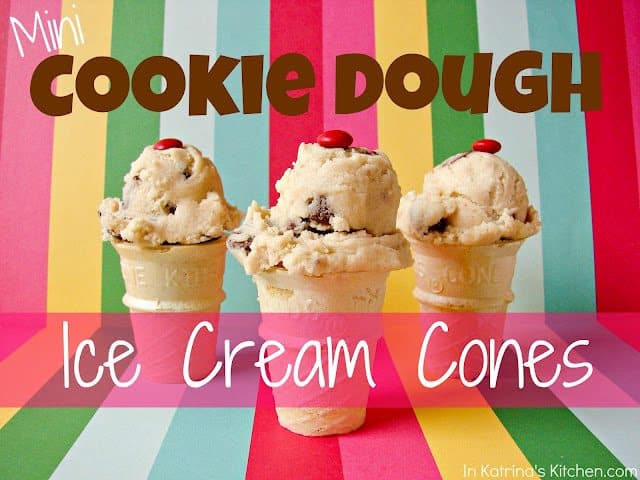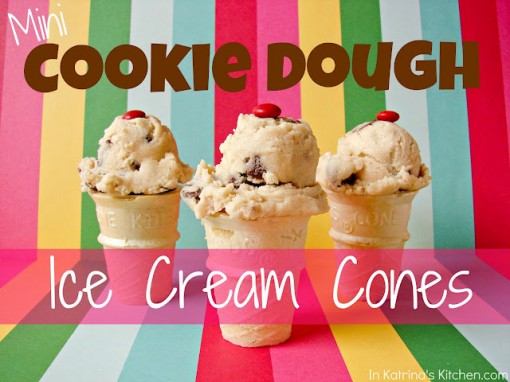 Picnic Tablecloth Cookies From In Katrina's Kitchen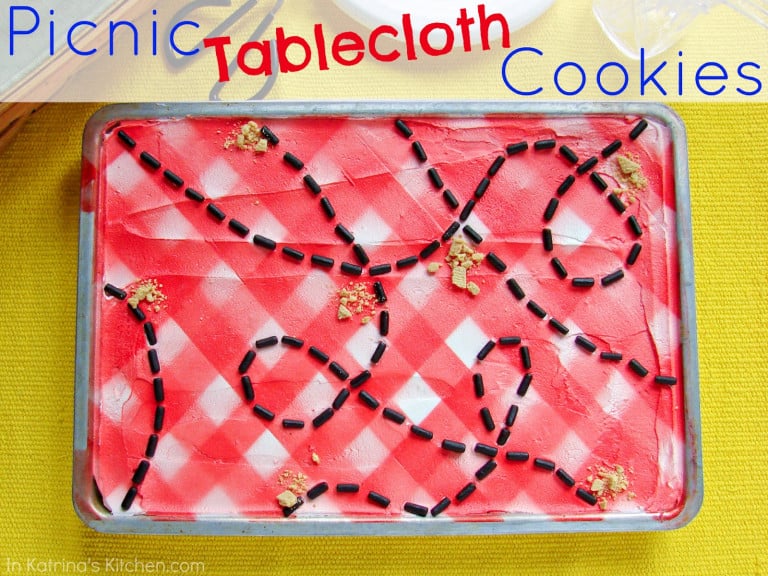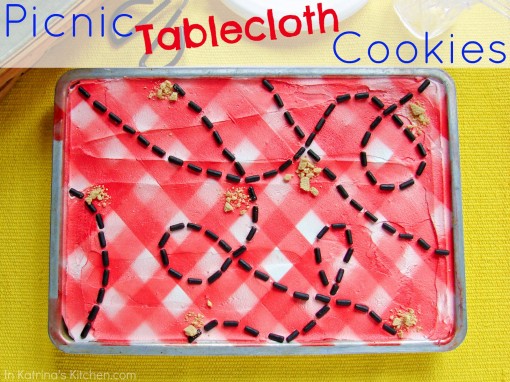 Strawberry Shortcake Kebabs From Confessions Of A Cookbook Queen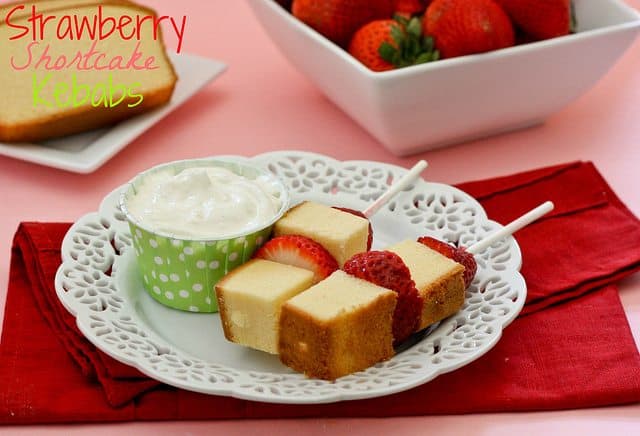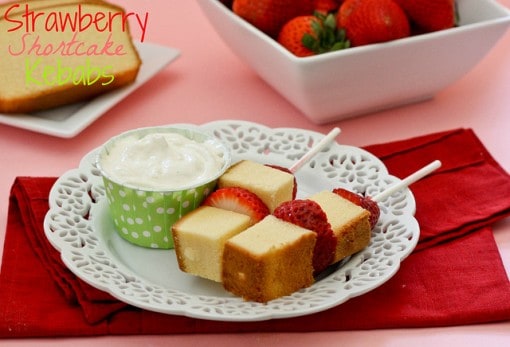 Cotton Candy Meringues From Cookies & Cups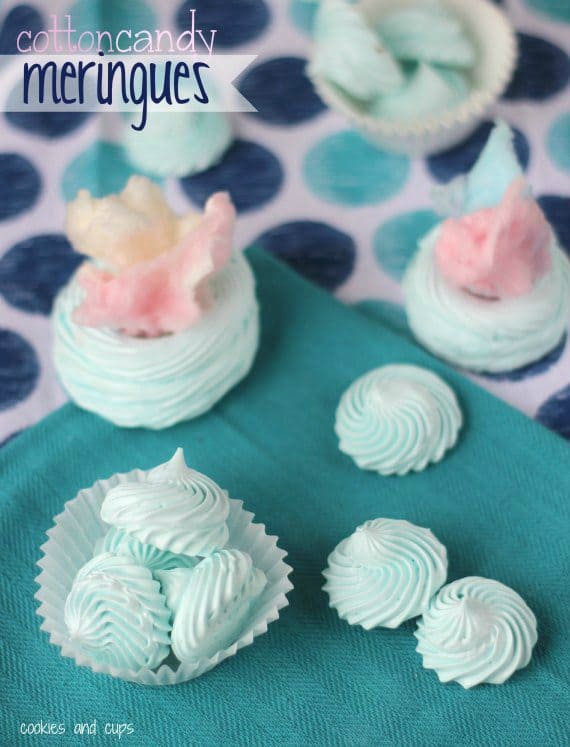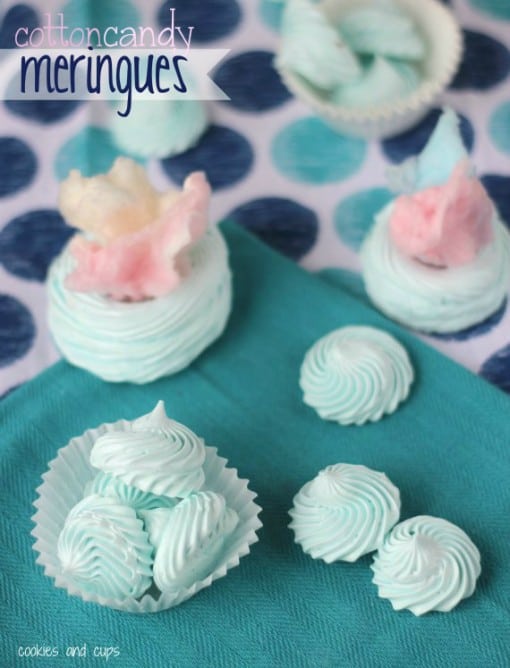 Soft Serve Ice Cream Cone Cookies From CookieCrazie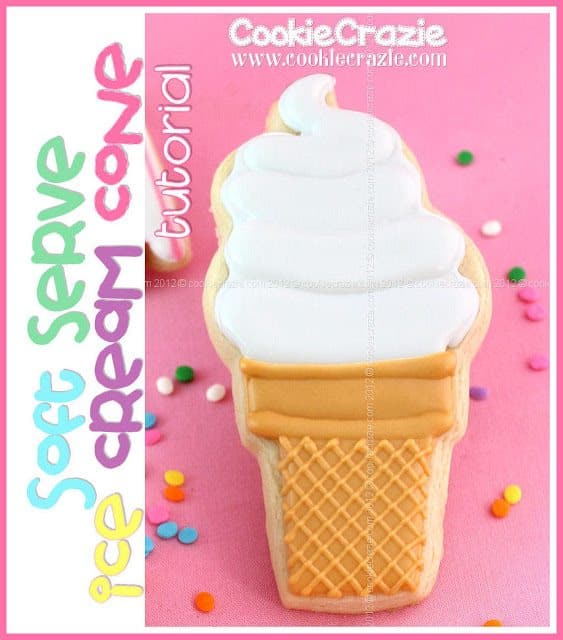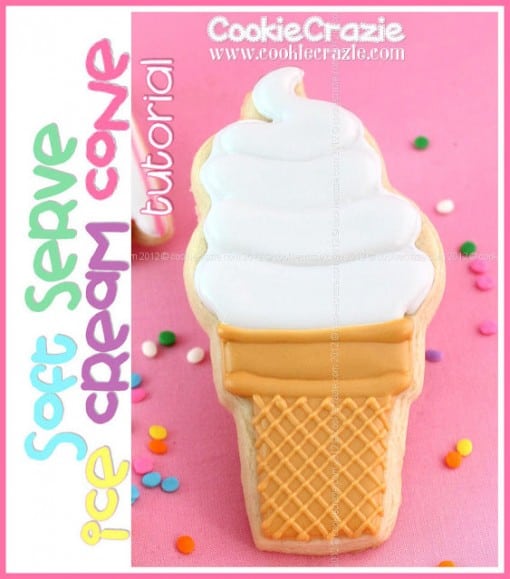 Scoops Of Ice Cream Cookie From CookieCrazie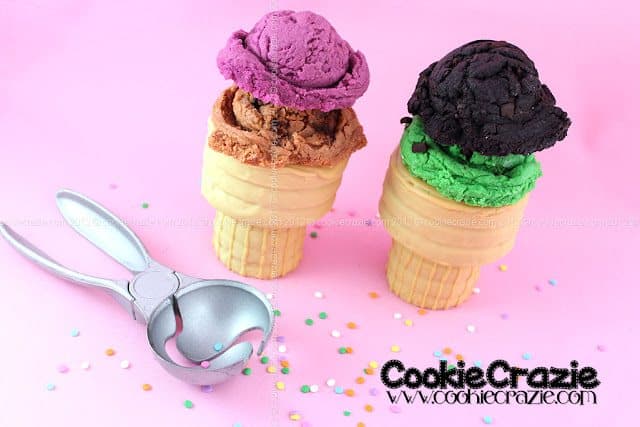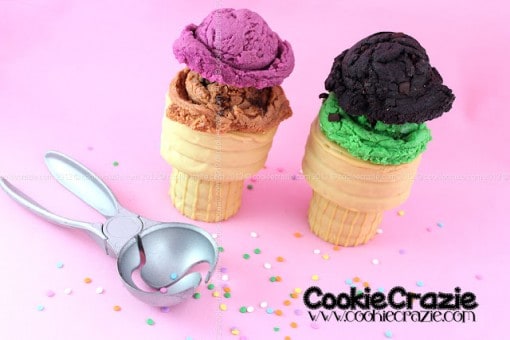 So many adorable ideas for summertime sweets! Do you have some sweet summertime treat ideas to share?