After a year, or maybe two, I've decided it's time to bring back my Sweet This Week posts. I use to do these posts weekly, or maybe every other week. I talked about food, life, books, anything really, that was going on that week. Lately I've been missing those chit chatty weekly wrap up posts, so back to them we go. Here's what was Sweet This Week at Love From The Oven.
THIS WEEK'S EATS
With two very picky eaters in my house, I'll admit I don't make a super wide variety of food. I try to come up with all kinds of different desserts, than seem to always turn to the same six or seven dinners. I've been trying to change that and try more new recipes. This week's recipes really hit it out of the ballpark, and were loved by everyone. Trust me, if you know my kids, that is no small feat.
The Girl Who Ate Everything's Tater Taco Casserole was fabulous. If it weren't for my picky kids, I would have also added some black beans. If you like tacos, you'll want to give this one a try!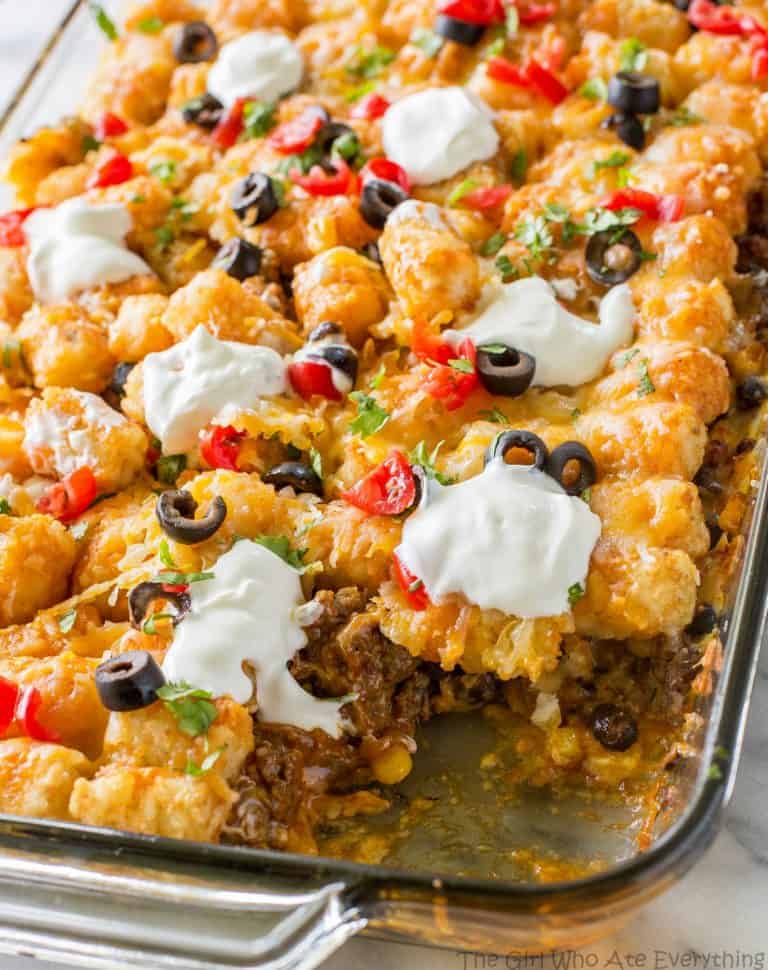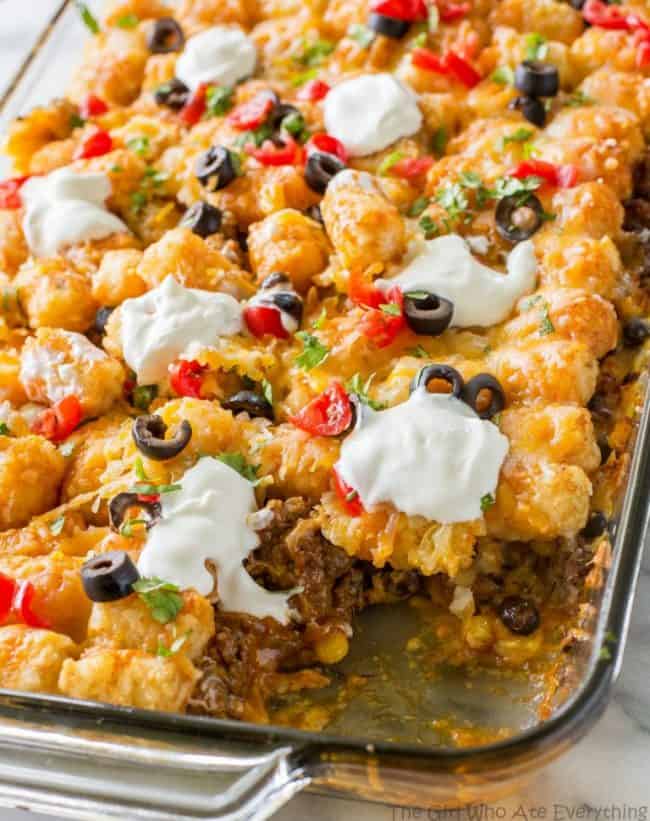 Both my girls are big Alfredo fans. My oldest daughter would go to Chili's and eat their Cajun Chicken Pasta every night if we let her. So it's no real surprise that No. 2 Pencil's One Pot Cajun Chicken And Sausage Alfredo Pasta was loved. I actually left out the chicken and just made it with sausage, and I added green peas. My oldest isn't a sausage fan, but she ate a few bites of the sausage, and all the pasta. My little one practically licked her plate clean. The leftovers made for an awesome lunch.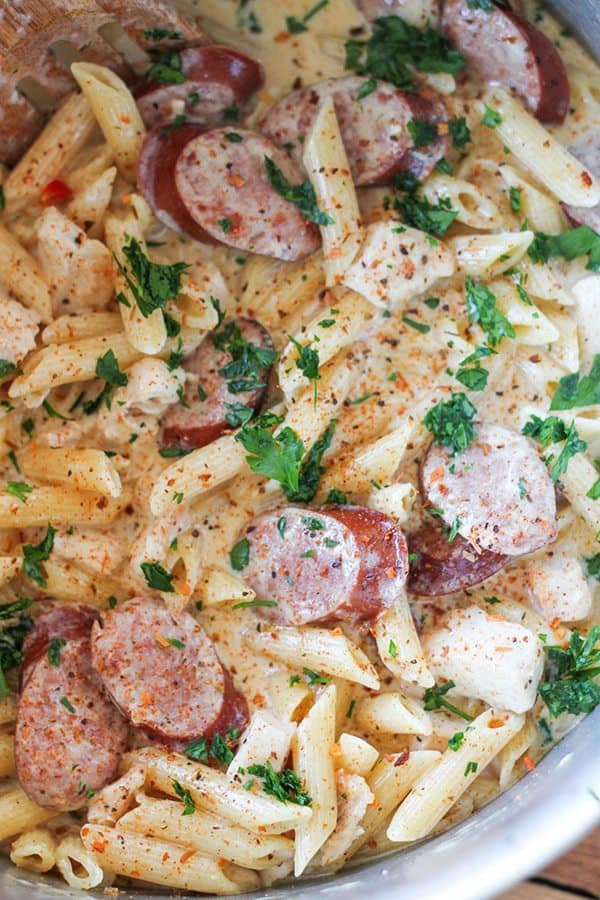 While not a new recipe, another one we had this week that is ALWAYS a huge hit is Barefeet In The Kitchen's Crock-Pot Balsamic Brown Sugar Pork Roast. The first time I made this I wasn't sure how my girls would like it, but it's a family favorite. It's incredibly easy, I just toss the pork roast and spices in the slow cooker early in the day, then make the glaze right before it's time to eat. I serve it on Kings Hawaiian Buns. DELICIOUS.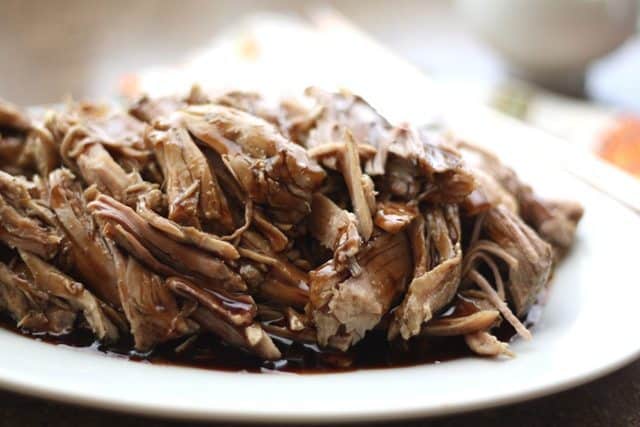 All three of these recipes are picky eater tested and approved!
THIS WEEK'S READS
Do you guys use your library systems digital lending library? I love it. I still get print books, but I'll be honest, that larger print on the Kindle helps with the late night reading. This week I've got two books going, because my number came up on the hold system for both. I'm reading Present Over Perfect and The Life Changing Magic Of Not Giving a Fu*k. Both are quite good!
Present Over Perfect is described as… "In a culture that values speed, efficiency, image, and busyness, some of us are aching for another way to live: more intentional, more connected. Simpler, slower, richer. Many of us have believed the myth that achievement and success bring us contentment, only to find it's actually things like connection and meaning, not success and achievement, that provide true peace and genuine happiness."
If you are a stressed out, work-a-holic, badge of busyness, people pleasing perfectionist trying to find some peace and a slower and simpler way of being, this is a great book.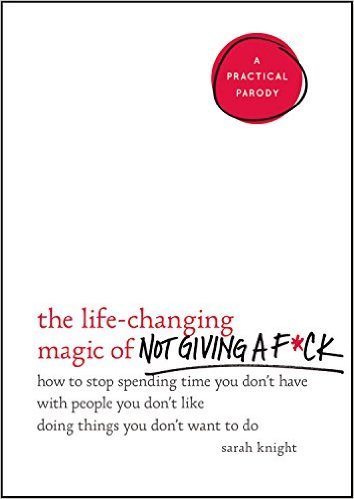 Not exactly the Marie Kondo Life Changing Magic Of Tidying Up, The Life Changing Magic Of Not Giving A F*ck is described as, "THE "GENIUS" (Cosmopolitan) NATIONAL BESTSELLER ON THE ART OF CARING LESS AND GETTING MORE-FROM THE AUTHOR OF GET YOUR SH*T TOGETHER. Are you stressed out, overbooked, and underwhelmed by life? Fed up with pleasing everyone else before you please yourself? It's time to stop giving a f*ck."
It's very tell it like it is, and probably in a good way for people such as myself who sometimes care way too much what everyone else thinks, at their own expense. That said, it's a bit over the top, which kind of starts to wear after a few chapters. A decent library rental. 🙂
THIS WEEK ONLINE
Love this post, "We're Not A Busy Family Anymore And Life Is So Much Better" on Scary Mommy. I am very guilty of, with the best intentions, creating an extremely over scheduled life for our family. I spent a lot of years hurrying my kids up so we could get to the next thing each day. There was no catching our breath, and really no joy in all of it. That became very clear to me in early 2016, especially after I saw the film, The Race To Nowhere. By mid-2016 I decided enough was enough, and thus started cutting back and flat out quitting things. And just like in that post, life is so much better. It's not perfect, and as with most things in parenting, you always wonder if you are making the right choice, but the stress level in our house has gone down tremendously. I'm pretty sure that can't be a bad thing. 🙂
Have a sweet week!