Happy Friday!  It's been a busy week here at Love From The Oven with three GREAT giveaways you can enter.   Here's a recap of this week's treats…
Easter PEEPS Bites From Other Blogs  We all know that I love PEEPS, and we are in the height of PEEPS season.   Check out some of the amazing and creative ways that you can use those PEEPS.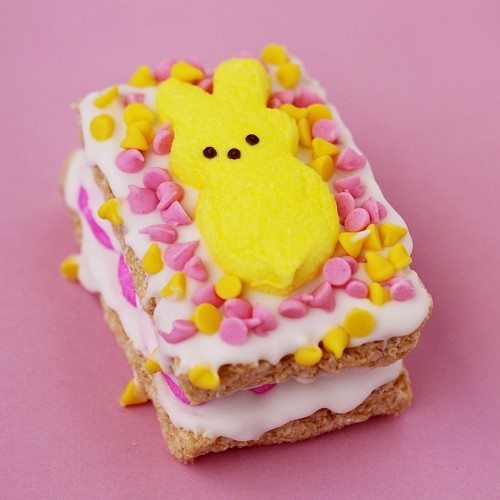 I made some super yummy, healthy and freezer friendly Banana Blueberry Muffins.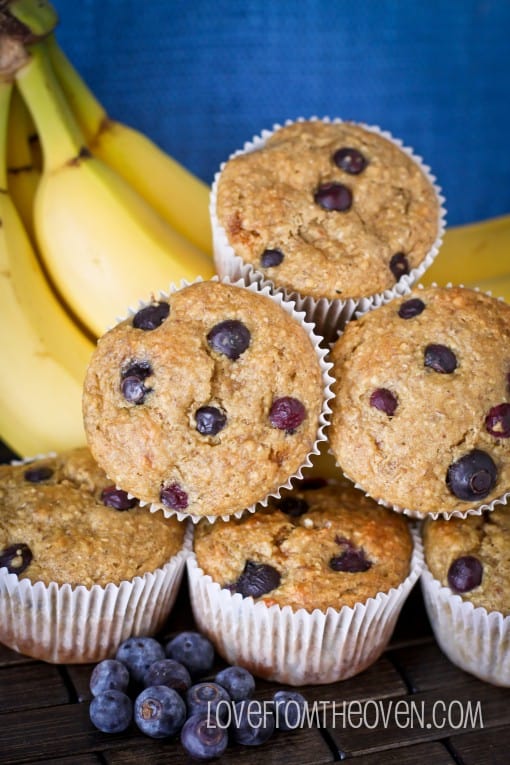 I finally got my hands on the new Frosting Creations from Duncan Hines.   I share some Chocolate Marshmallow Cupcakes and have three Frosting Creations Kits to giveaway, compliments of All You Magazine.  Head over to enter!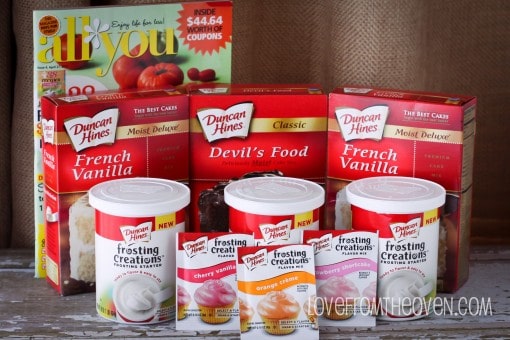 I found a few more fun ways to use my Frosting Creations Chocolate Marshmallow Frosting.   PEEPS and S'mores Dippers are involved.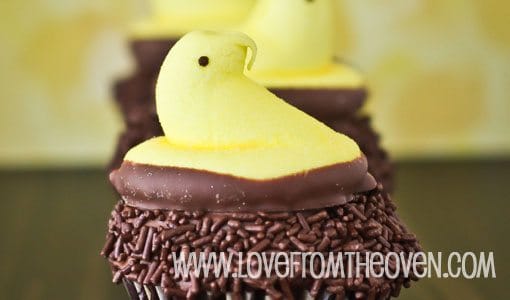 I made some incredibly easy Coconut Macaroons with a recipe from McCormick.   I also have a great spring baking kit from McCormick to giveaway, including goodies like cookie cutters, an apron, Corningware, a cupcake pan, food coloring, spices and more!  Head here to enter to win!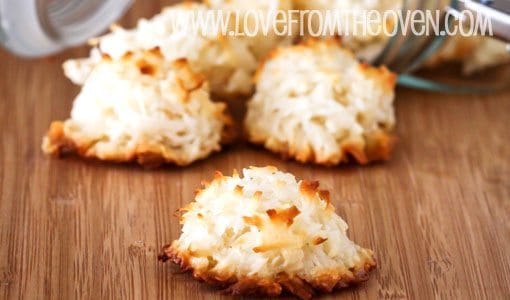 I picked up a great new product from Chicago Metallic – Brownie Bowls!   These bowls are SO fun, easy to make and I have THREE sets to giveaway.   Head here to enter to win!  And you won't want to miss the Birthday Oreo Ice Cream Brownie Bowls (yes, they even make Birthday Oreo Ice Cream – thank you Breyers!).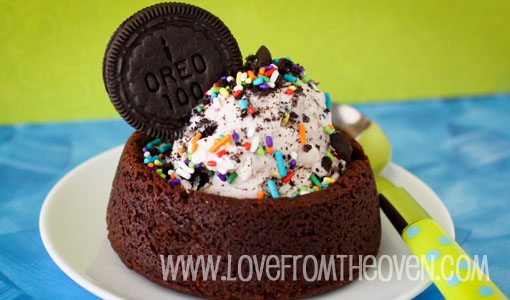 And with April sneaking up on us entirely too fast, it's time to get ready for some April Fool's Fun.  Here are more than 20 ways to have fun with food for April Fool's Day.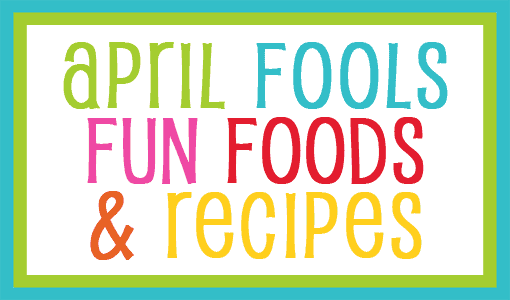 Have a fabulous weekend everyone, and make sure to enter the three great giveaways from All You / Frosting Creations, McCormick and Chicago Metallic!