I have a fun and easy recipe for you today, perfect for Valentine's Day.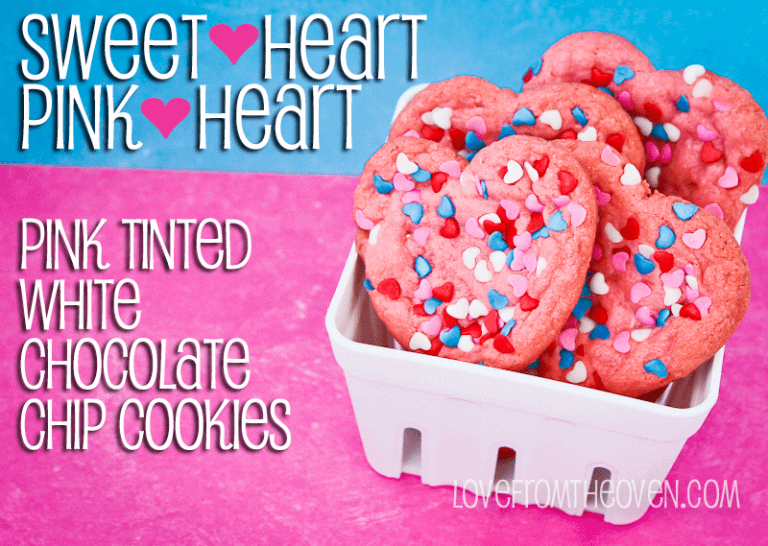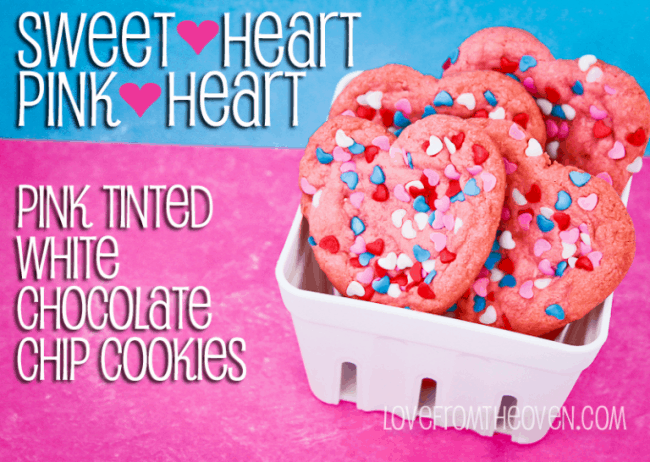 Sweet Heart Pink Heart Cookies. 🙂  Fun little pink heart shaped cookies.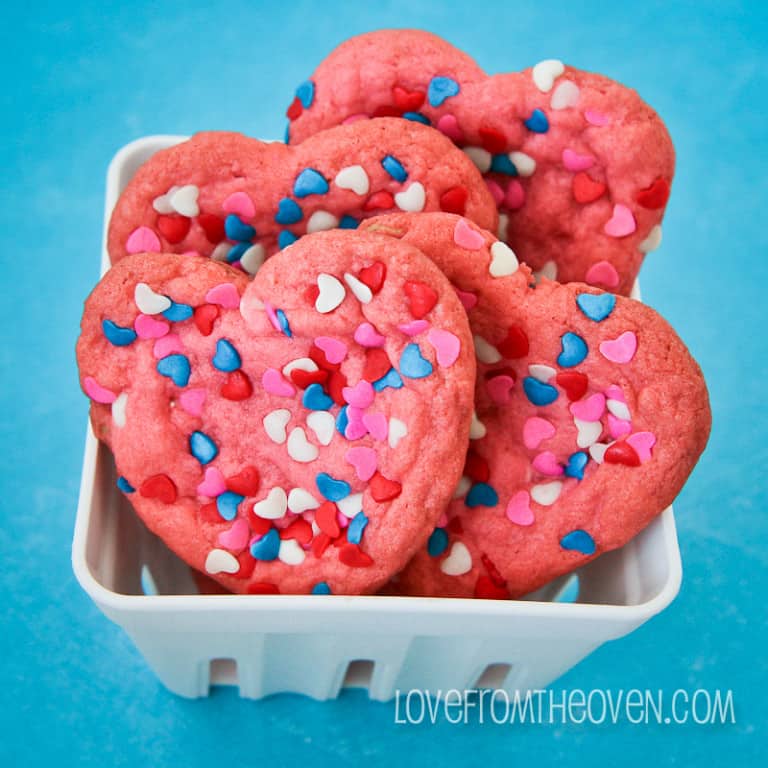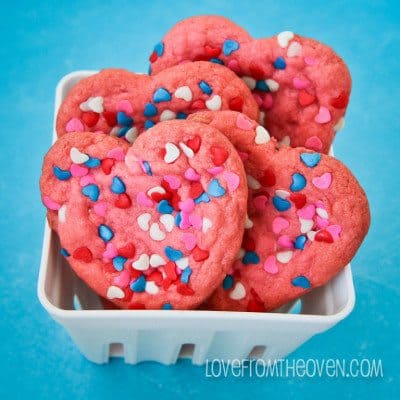 I based these off of the Chocolate Chip Cookies in A Whoopie Pie Pan I made two years ago. If you have never made non-whoopie pie cookies in your whoopie pie pans, you totally must! I made two versions back in 2011, a round whoopie pie pan chocolate chip version…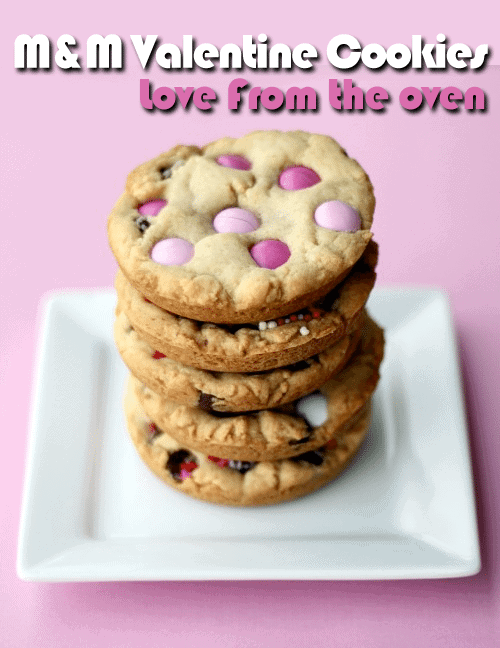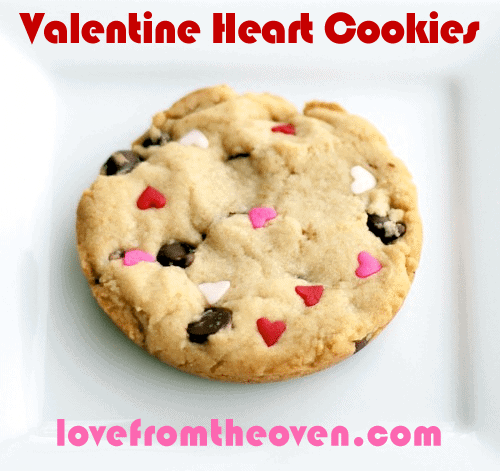 And I did a chocolate version using my heart shaped whoopie pie pan.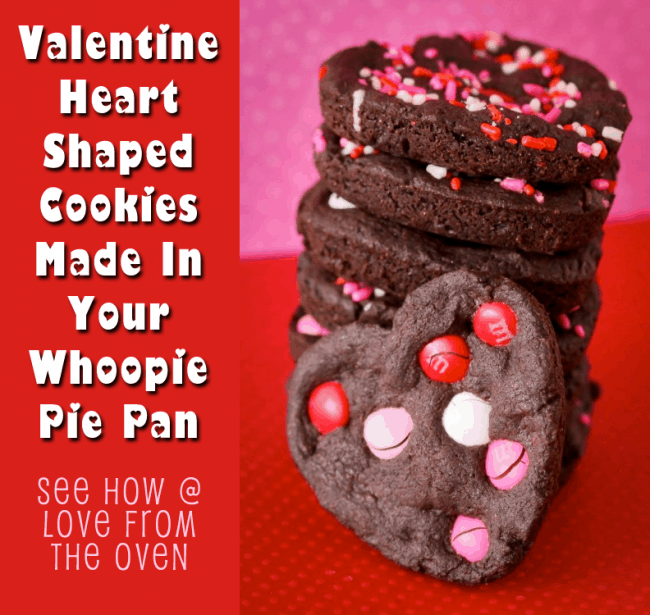 The version I am sharing today uses the same recipe I used for my chocolate chip ones, but with three super simple changes. The first one would be the obvious change in color, thanks to pink food coloring…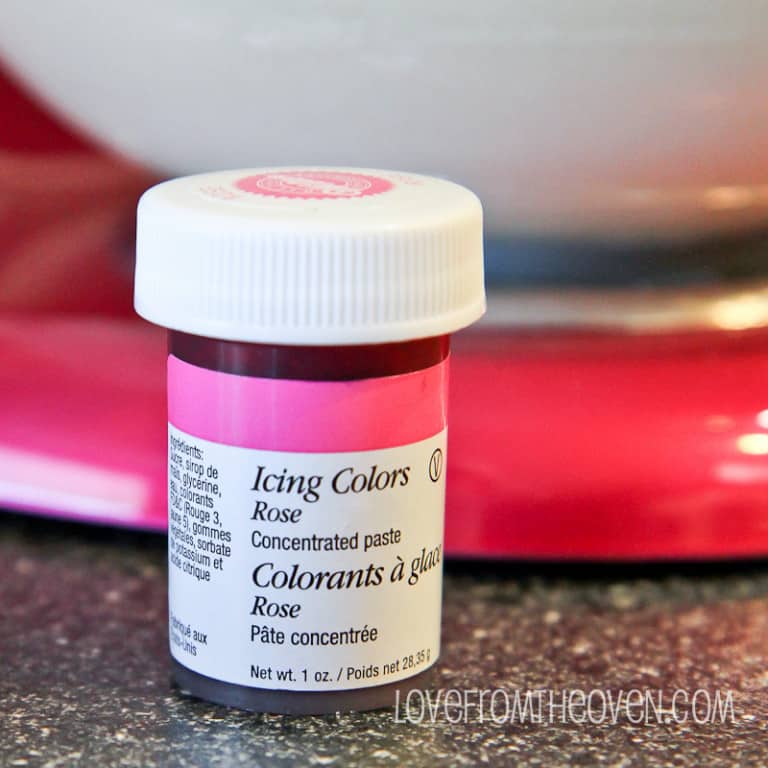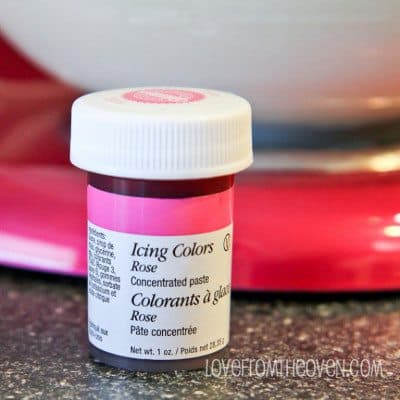 I added my food coloring to the butter, prior to adding other ingredients. I went pretty intense, probably a full teaspoon of the gel coloring.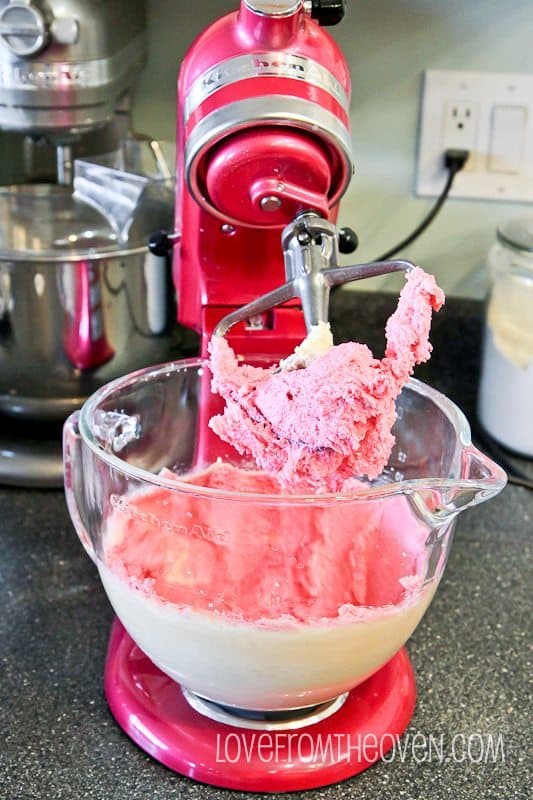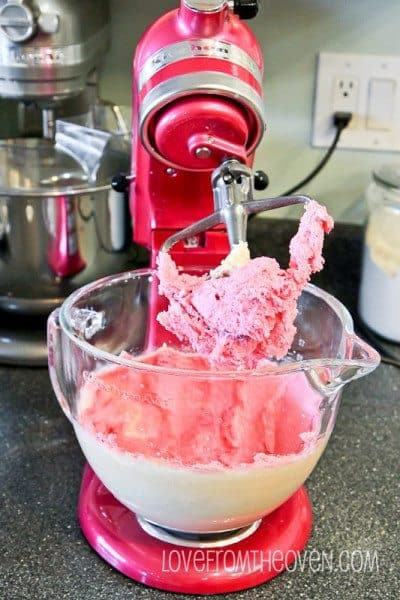 Not quite mixed in yet. But with some more mixing…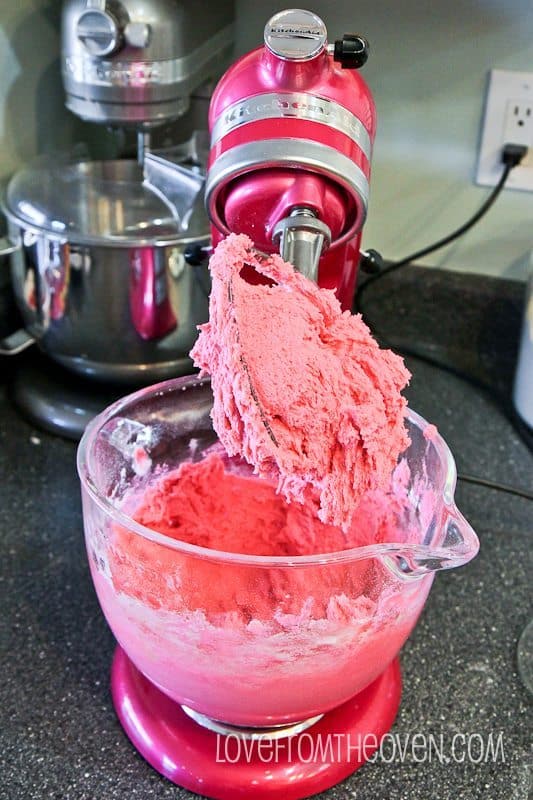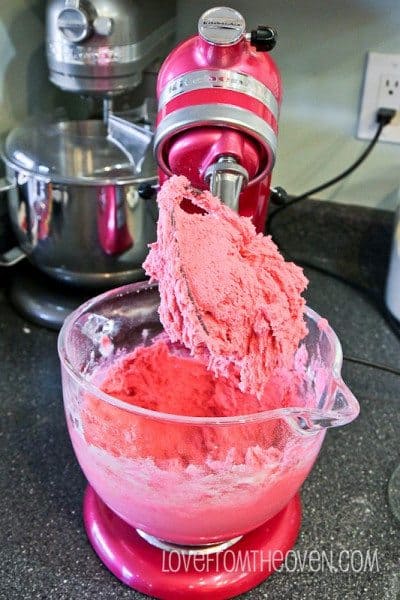 Yep, those are pink! The second change is that I used white chocolate chips instead of semi-sweet chips. I also added in some of these fun heart sprinkles I found at Target in their dollar section. I love the blue mixed in. You do not have to add sprinkles, totally optional. I put in about 1-2 tablespoons.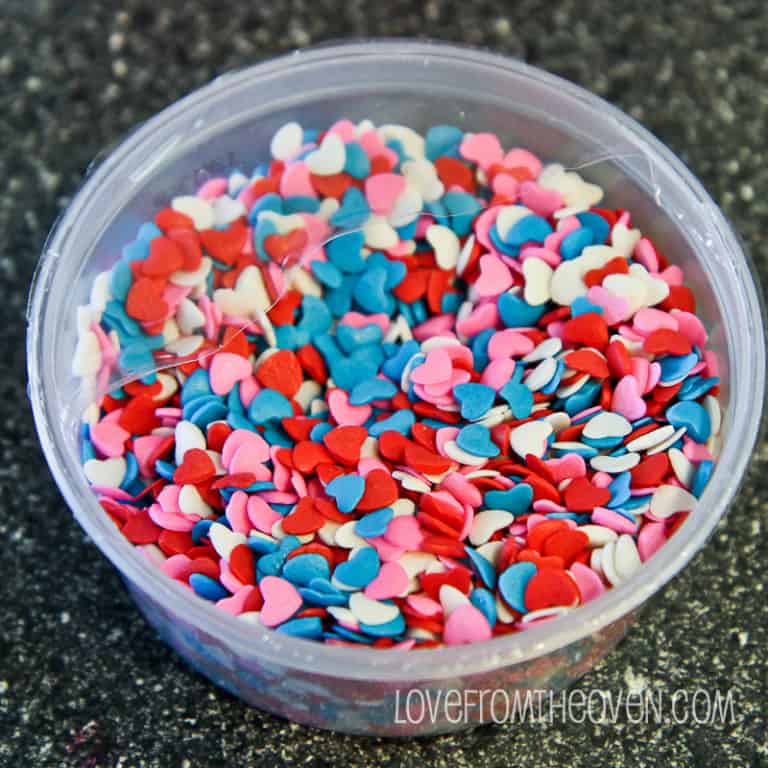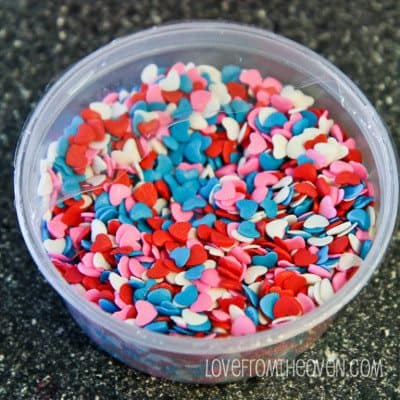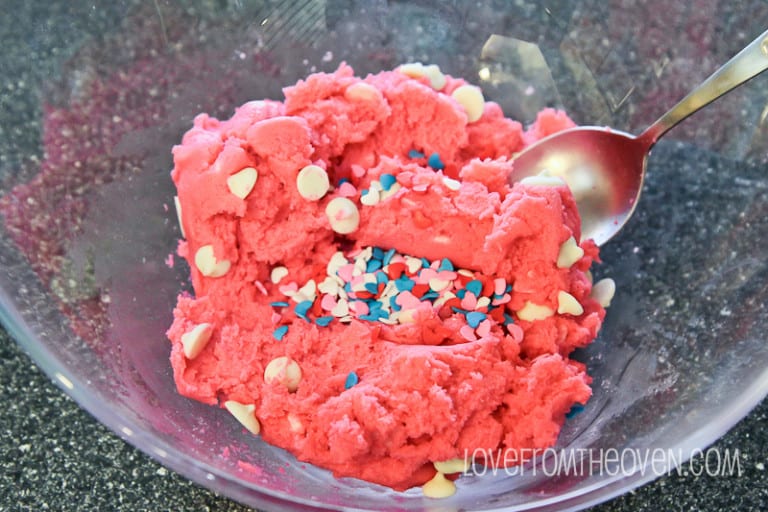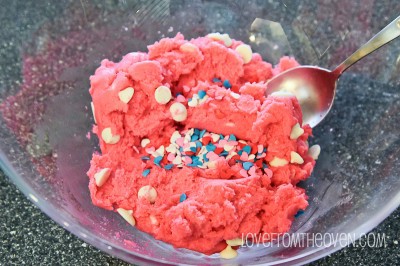 I then pressed my dough into my heart shaped whoopie pie pan, which I had sprayed lightly with nonstick cooking spray. Once they were pressed into the pan, I added more sprinkles to the top of the cookies.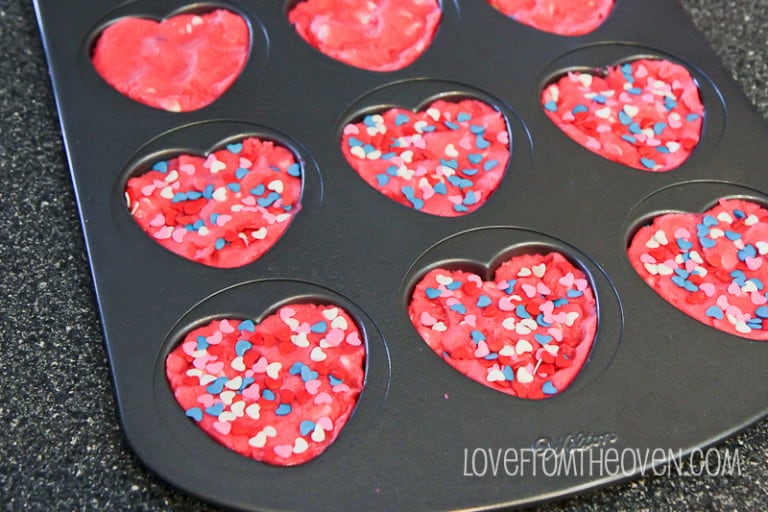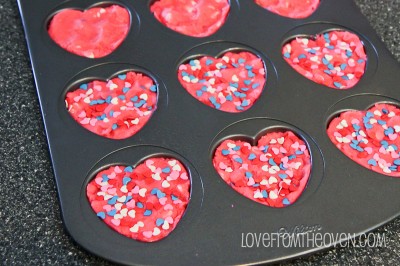 And into the oven they went, mine took approx 10 minutes.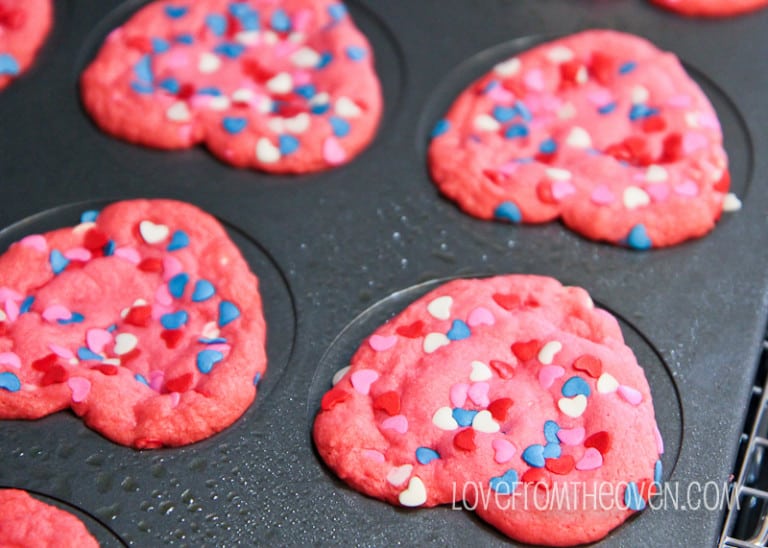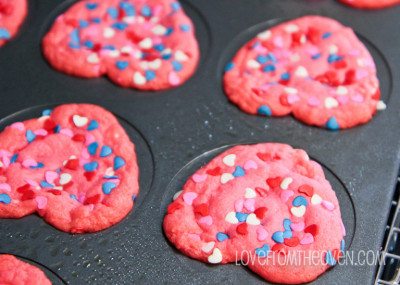 That's it! Then you just pop them out of the pan. If you only have one pan, it will take a while because you have to bake, cool a bit, remove and start the next batch, but it's not too bad.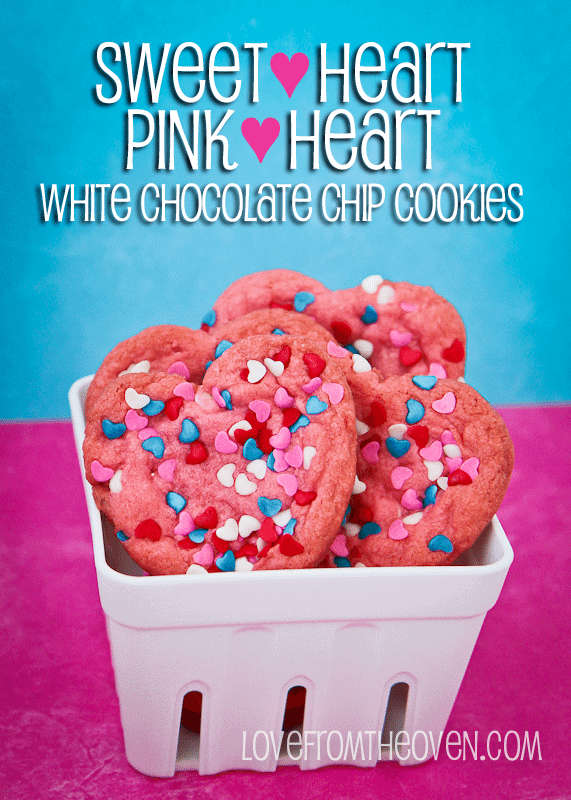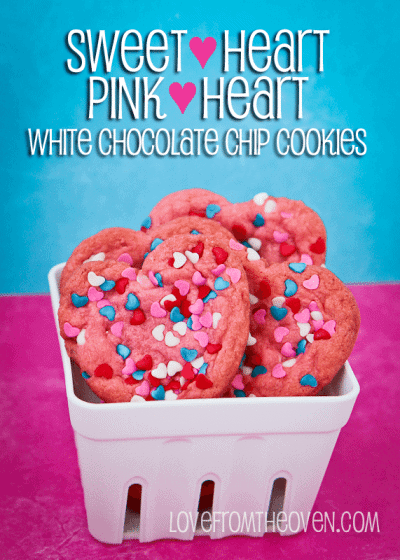 Sweet and simple cookies, really no different than making chocolate chip cookies, you are just adding in food coloring and sprinkles and pressing them into the heart shaped pan. 🙂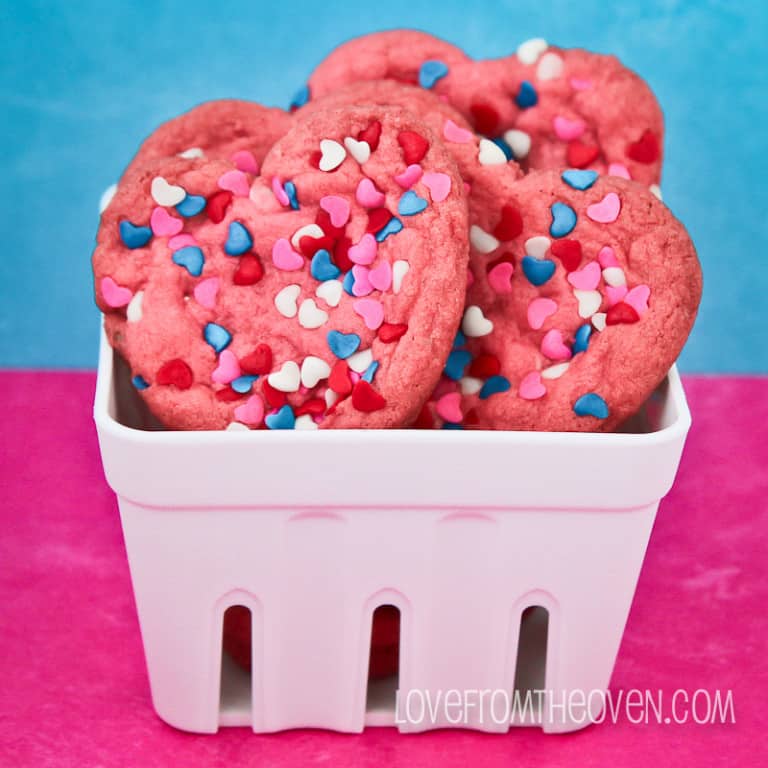 In this post I used…
My Cookies In A Whoopie Pie Pan Recipe– with the following modifications…
I added approx 1 teaspoon of pink food coloring to the butter and sugar mixture.
I replaced the chocolate chips with white chocolate chips
I added heart shaped sprinkles to the cookie dough
Wilton's Heart Shape Whoopie Pie Pan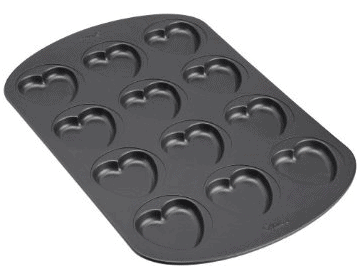 Heart sprinkles found in the dollar section at Target.