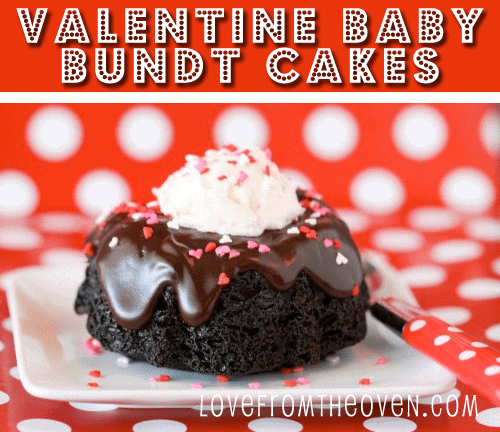 I couldn't make those sweet little baby bundt cakes this time of year without creating a valentine version…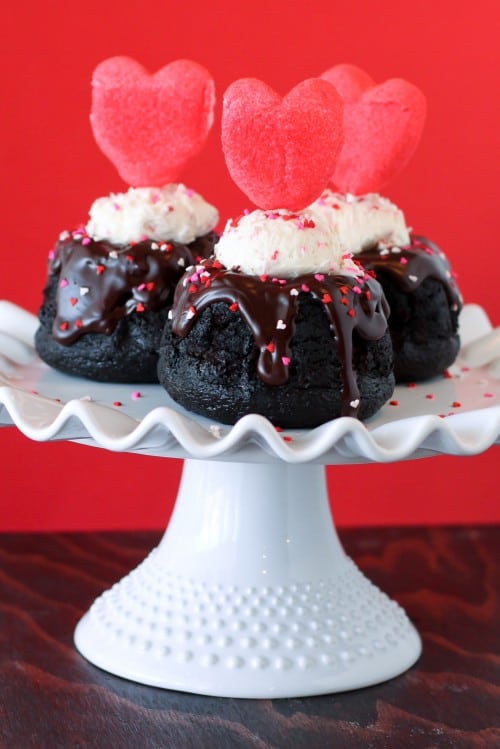 The only differences with these from the Dark Chocolate Baby Bundt Cakes with Chocolate Ganache and Caramel Buttercream is that I didn't fill them with caramel, and I didn't add caramel to the frosting. I did however add some Valentine colored sprinkles to the frosting for a pop of color, and a Valentine's Day red heart peep on a lollipop stick made the perfect topper.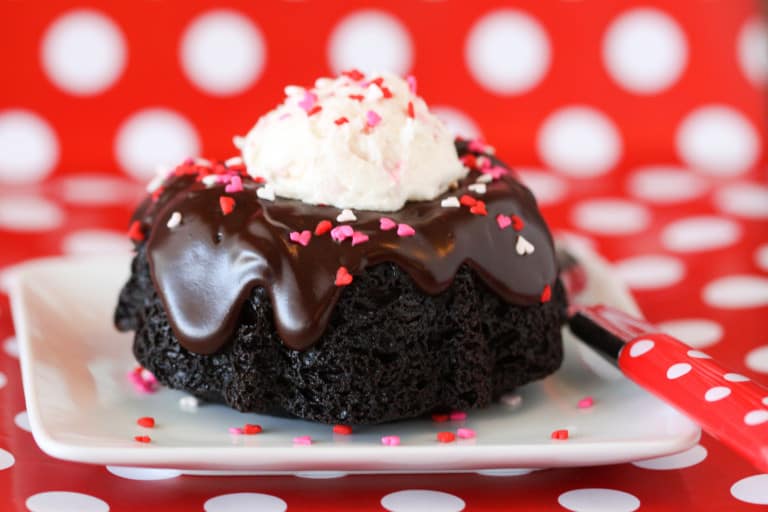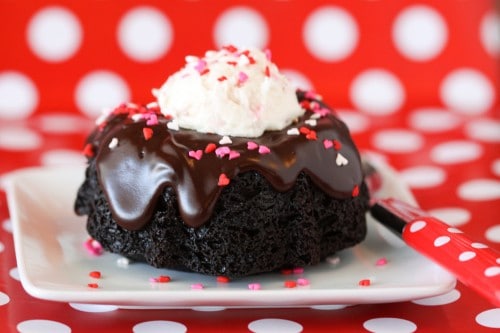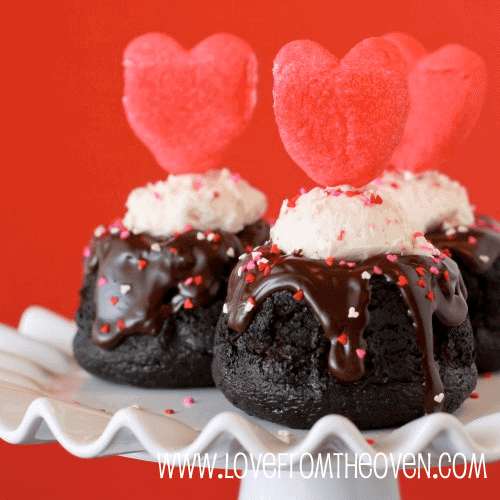 So fun. Can't believe I haven't been using this mini bundt pan! If you want want, they are available at Amazon.