I recently shared how quick and easy it is to make chocolate colored pretzels. If you add just one more quick step you can create Valentine's Peeps Pretzels…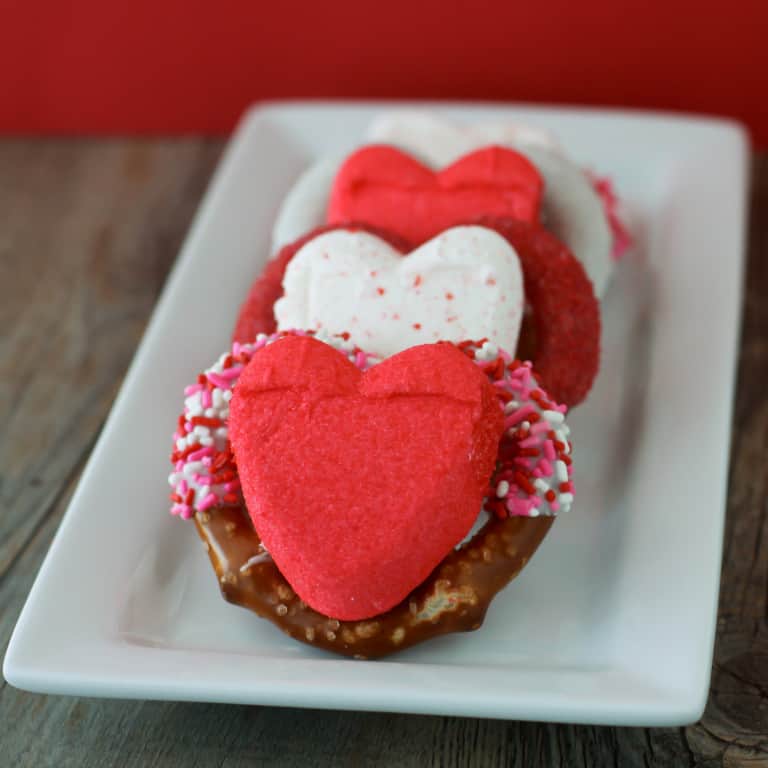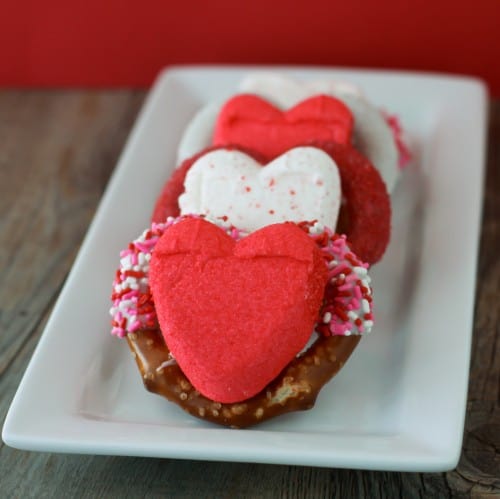 I made my pretzels and let the chocolate set up. You don't have to let the chocolate set up on the pretzel first, but I find it much easier that way. Once the chocolate is set on the pretzel, I add some melted chocolate to the back of my Peeps Marshmallow Hearts and place them on the pretzel.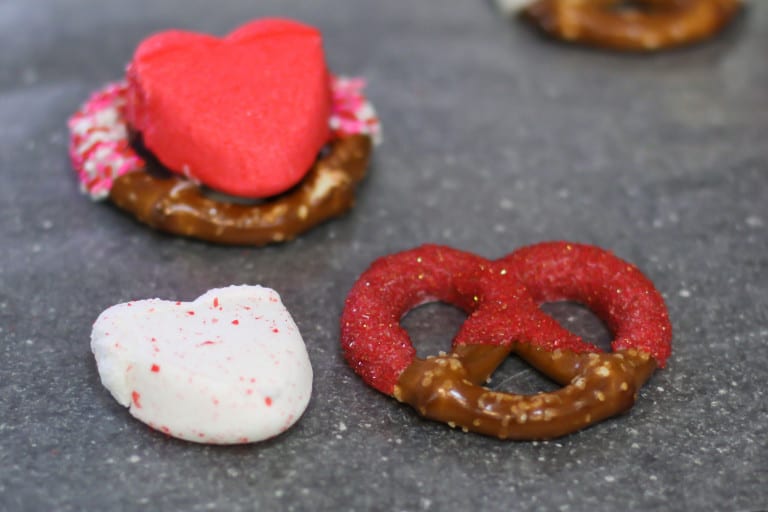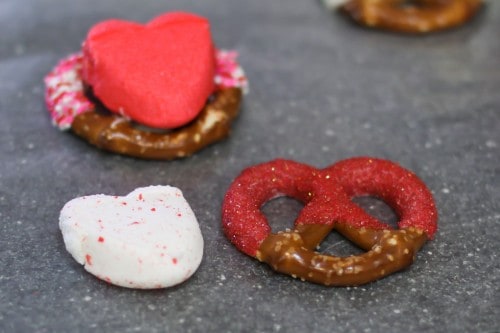 I hold the marshmallow in place for a bit to let it help set up with the pretzel (otherwise it can tend to fall or slide off). Once it's set, that's it, you are done. Easy peasy!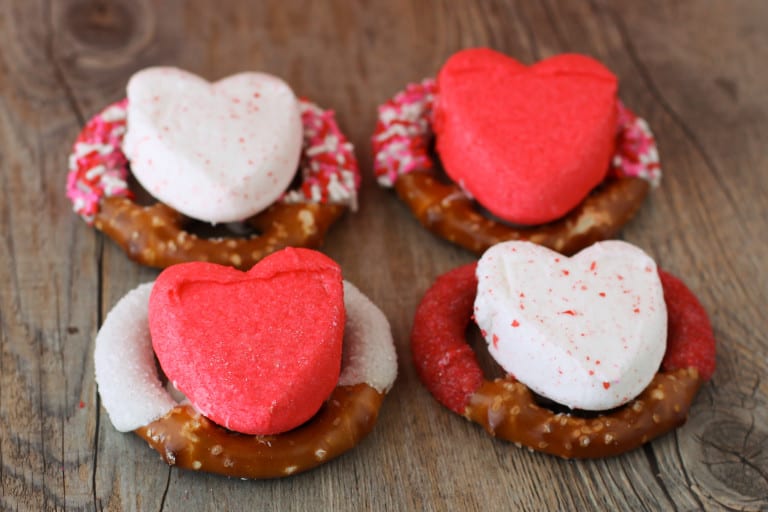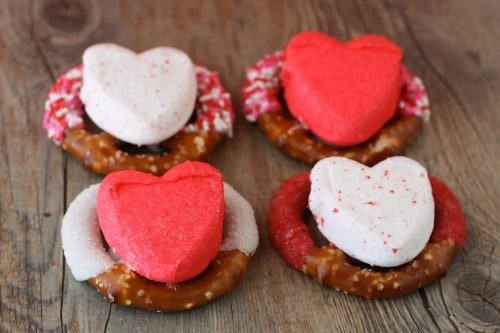 Not sure what type of chocolate to use? Check out this post on the different kinds of chocolate coatings.