Earlier this summer I was invited to join a great group of bloggers and become part of the Verizon Wireless #VZWBuzz team.   My friend Sara, of Saving For Someday, has been on the #VZWBuzz team for quite some time, and is always checking out the latest and greatest technology.  Given that I am pretty much connected to my phone all the time, it seemed like a great fit to try out Verizon's service, new devices and share what I love (and maybe don't love) about them.
The folks at Verizon sent me out a Samsung Galaxy S5 to try out.  Not to sound like someone who plays with sugar and frosting all day, but this is a sweet phone.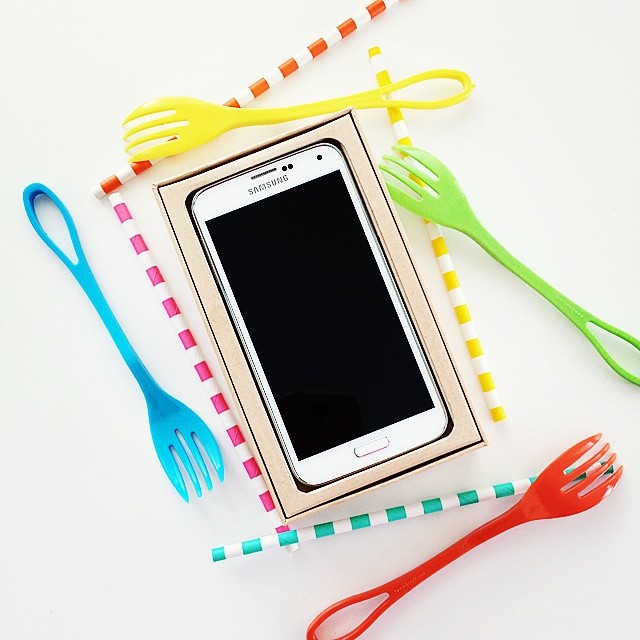 I've been using the Samsung Galaxy S4 for a few months, and prior to that I had a Samsung Galaxy S3.  These are the first phones I've had since leaving the iPhone.  As much as I loved the iPhone, once I realized that I could carry a spare battery with the Samsung, and saw the difference in screen size, I was sold.  While I don't change my phone battery often, when I'm traveling, it has been beyond awesome to just pop my spare battery into my phone.
I've been pretty happy with both the Samsung Galaxy S3 and S4, so I figured the S5 would just be more of the same.  Except it's not.  At all.  The screen and the camera are pretty darn amazing.  To the point that I've actually been able to leave my "real" camera (a Canon 7D) behind and still take photos that I am happy with.  That's not something I could ever say with my older iPhones or the Galaxy S3 or S4.   I've been using it for a few months now, and I am still very much in love with it.  It's fast.  It's solid.  The screen is big, bright and beautiful, but not too big.  My husband uses a Samsung Note 3, and while it's great for him, it really is too big for me to use and not drop (okay, I'm clumsy).
Something I love about the Galaxy S5 is that it's dust proof and water resistant.  This is huge if you are like me and almost always have your phone in the kitchen when you are baking or cooking.  I'm really good at coating my entire kitchen in flour or powdered sugar, so being dust proof is fabulous.  And I'm not constantly worried about spills or drips, which I'm pretty prone to. It's a very user friendly phone in the kitchen, especially given the screen size when reading recipes.   From photographing food in the kitchen, to reading recipes to looking up measurement conversion charts, it's a fabulous phone for those of us who love to cook and bake.
I've never been a huge app person (I know, but sometimes it's all I can do to figure out how to actually dial calls!), but I'm getting into more of them.  I've got the regulars down – Instagram, Facebook and Twitter.   Aside from that my typical phone use includes messaging, accessing my Google calendar, and taking pictures.  Without a doubt I probably under-use my phones, something I'd like to change.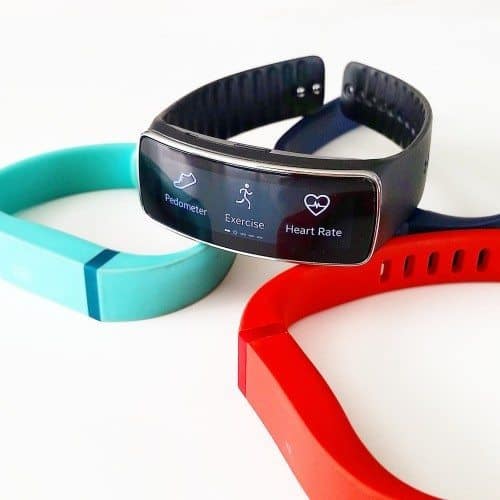 I've started using a Fitbit Flex about six months ago.   It's great, I love the silent alarm for my early mornings wake ups, and the app is fabulous and integrates wonderfully with My Fitness Pal.  However, I can't say that I love the Fitbit.  I don't like to wear it and a watch, but I look at it about 12 times a day thinking I'll see the time, and no go.   Last week my husband won a Samsung Gear Fit at a health fair at his office, which is he kindly gave to me (thanks honey!).  I'm excited to try it out with my Samsung Galaxy S5 and explore Samsung's S Health app.  The Galaxy S5 even had a heart-rate monitor built into it!   The Gear Fit does appear to have a bit of a learning curve for me, but I'm hoping to spend some time figuring out this week, and after using for a while, share my thoughts on it.
So those are my early thoughts on the Samsung Galaxy S5 on Verizon.  I'm excited to explore all of the things it can do, and actually start using my smart phone in a smarter way.  Being a bit organizationally challenged, I know that there are many apps that could help me out, and I'm excited to explore those.
WHAT ARE SOME OF YOUR
FAVORITE APPS ON YOUR PHONE?
Disclosure:  I was provided a Samsung Galaxy S5 at no charge from Verizon.  No additional compensation was received, and all opinions are mine and mine alone.  Some of the links in this post are Amazon affiliate links, and if a purchase is made through them, I receive a few pennies.  🙂   Thank you!