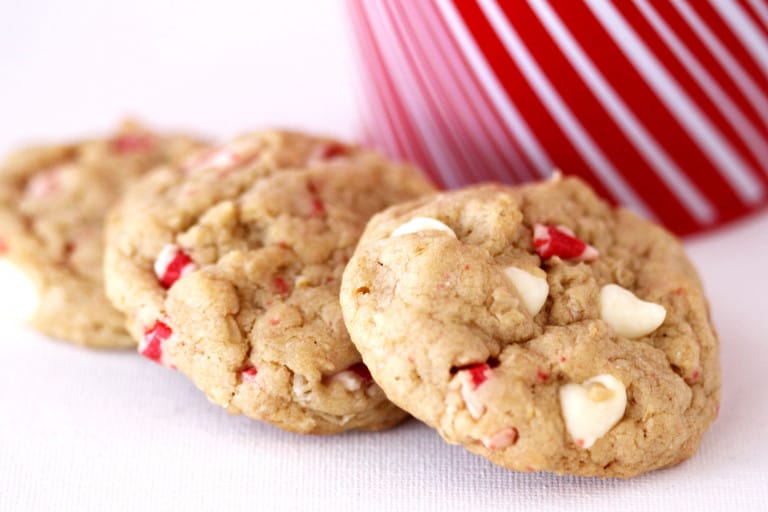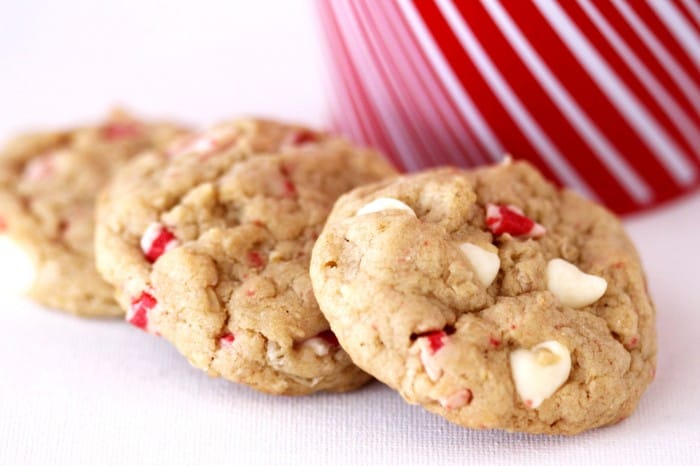 I have some insanely good White Chocolate Peppermint Crunch Oatmeal Cookies for you. I have a great new product to share with you. And I have a chance for you to win a $500 Visa Gift Card. It's like it's already Christmas around here! 🙂   
A few weeks back, the folks at Prosperity Organic Foods contacted me and asked if I would like to try Melt. Melt is an organic butter alternative made with the perfect blend of healthy fats and oils. Given that butter is, for me, one of the hardest ingredients to replace in my recipes, especially cookie recipes, I was curious and willing to try it out. While I've been pretty successful at replacing butter and oil in my breads and muffins, cookies are a different story.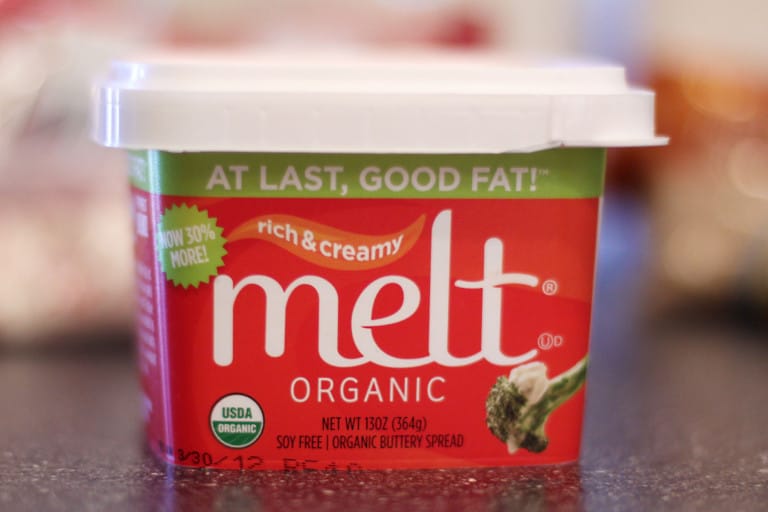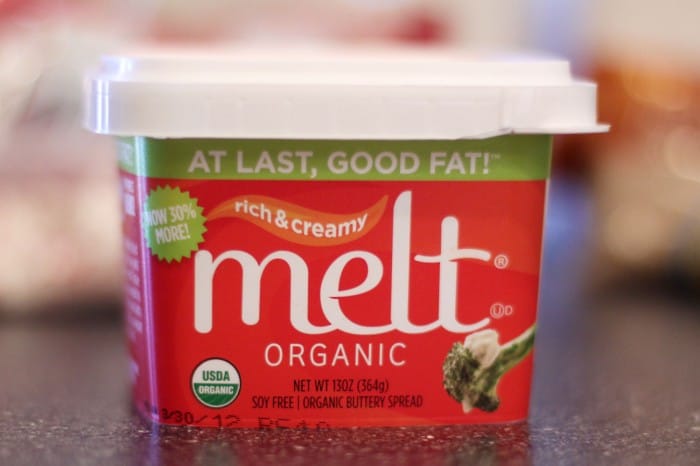 Melt is a butter alternative made of virgin coconut oil, flax seed oil, palm fruit oil and canola oil. It provides the good fats your body needs when you take out other fats in your diet. Melt cooks, tops and bakes just like butter, with good-for-you ingredients.
Sounds good to me, let's try it out. I decided to to try Melt out in a batch of White Chocolate Peppermint Crunch Oatmeal Cookies.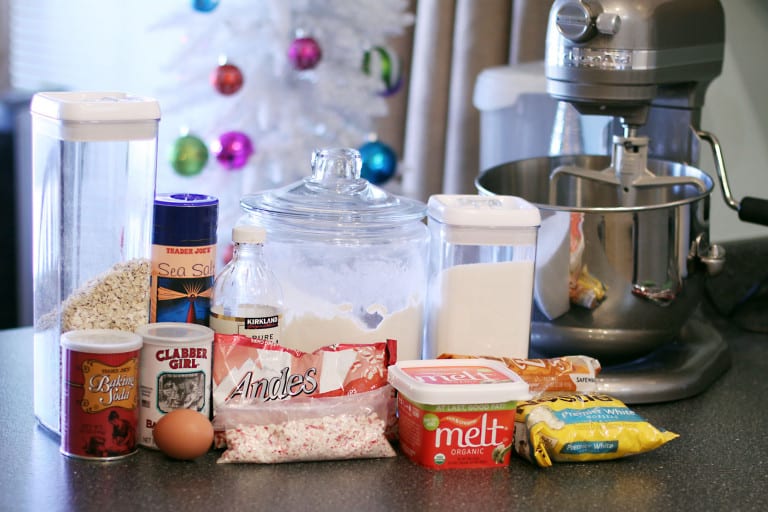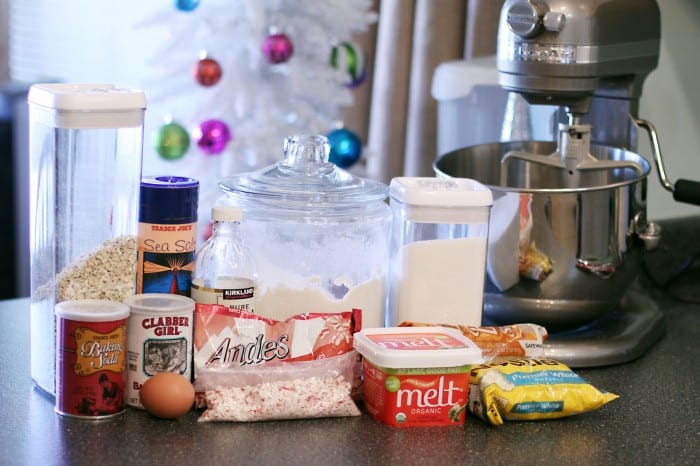 Melt is a lighter color than butter, as you can see as I measured out my cup…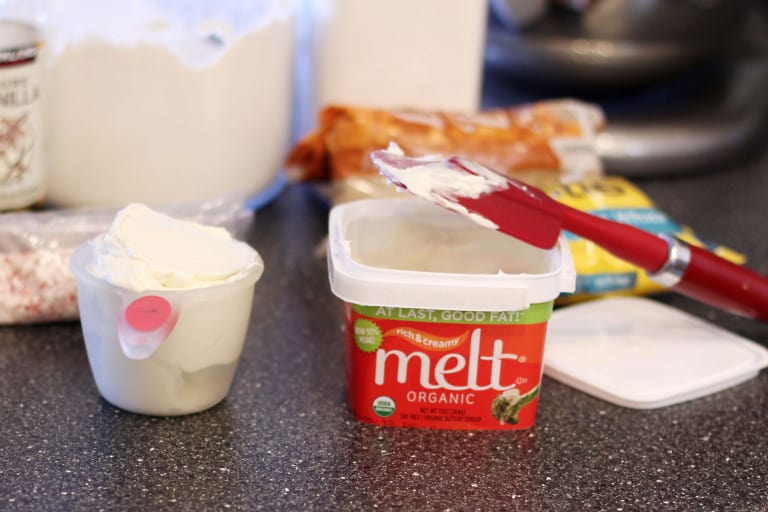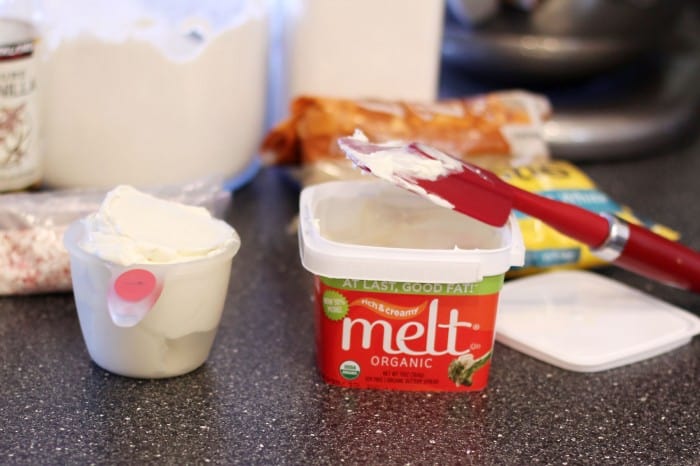 As I made my recipe, I really didn't notice anything different – it pretty much looked like my cookies look when I use butter. You can see my cookie dough here as I added my crushed candy canes to the dough…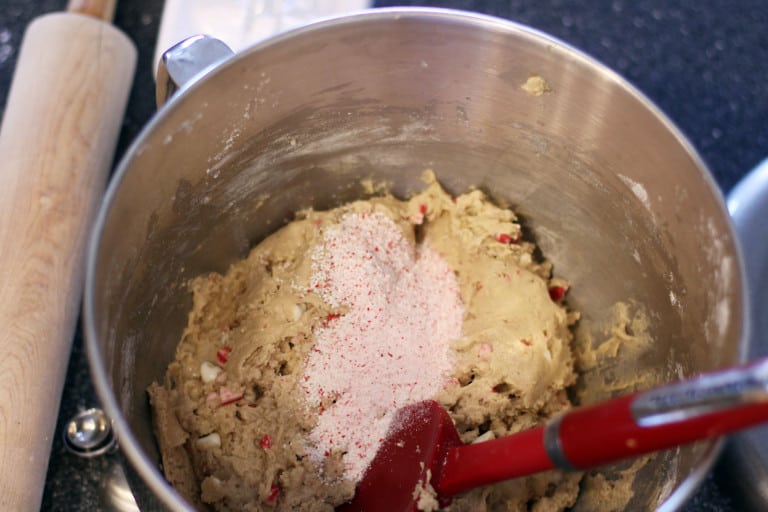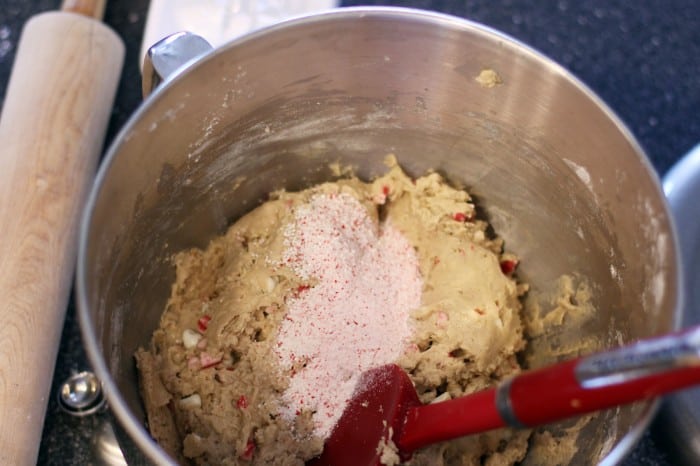 The cookies scooped up like usual and held their shape as they always do and they baked up wonderfully. I have to say I was pretty impressed. Neither my husband nor daughter (who is like a quality control inspector) noticed a thing – just said that the cookies were great. Yay!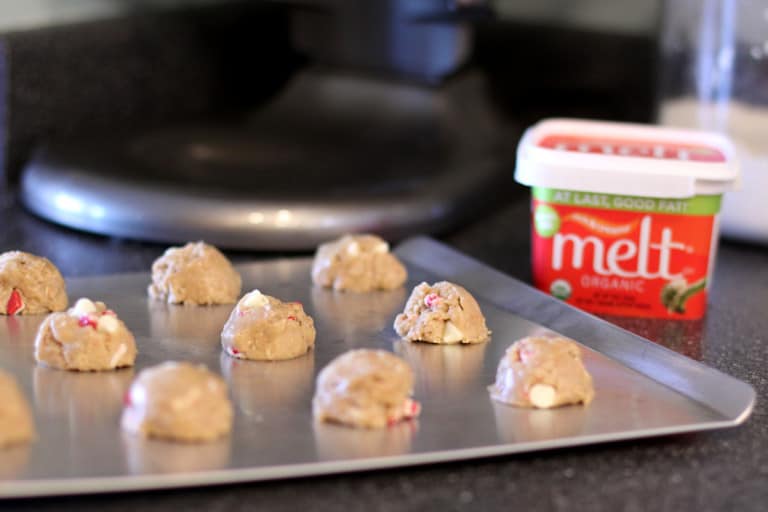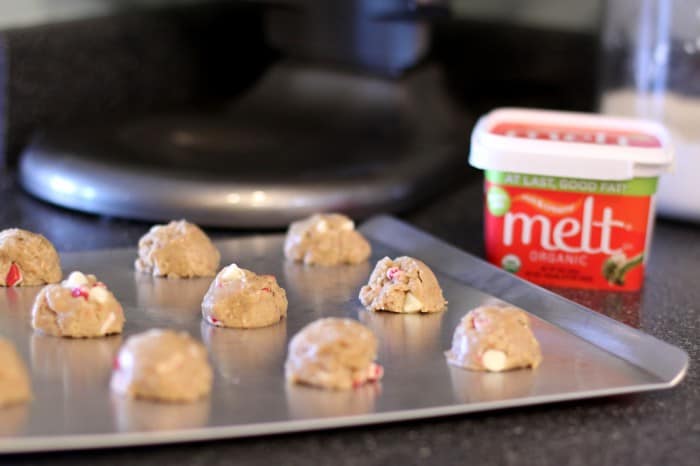 I was quite impressed with Melt. I also used it over the weekend – in macaroni and cheese, on veggies and on bread. I'm pretty picky when it comes to my food, and often quite hesitant to try new foods (gee, where does my daughter get it from? Hmmm….). I have to say, Melt really did taste great. I could easily see replacing the butter in many of my recipes with Melt as well as using it as a spread. In my area it looks like Sprouts is the best place to purchase Melt. Here's where you can check your area.
THIS CONTEST IS NOW CLOSED  Mingle With Melt – Win A $500 Visa Gift Card!
Melt has a fun contest for us. You, my wonderful readers, and me, each get a chance to win a party for ourselves and ten of our friends with a $500 Mingle With Melt VISA gift card…
"One reader and the blog that that reader came from will both win a chic, foodie night in with friends and use the gift card to buy cooking supplies, food, decor, a cute dress, and whatever they'd like for their party! (we'll also provide 3 packages of Melt) We'll also feature each winner's party photos and original recipes featuring Melt on our Facebook page and website! The Mingle With Melt contest lasts through November 30th."
So I think we totally need to win this. To enter, head over to Mingle With Melt, and simply enter your name, email and that Love From The Oven sent you. Let's get our party on people!
And I did promise you really delicious cookies, didn't I? Here you go…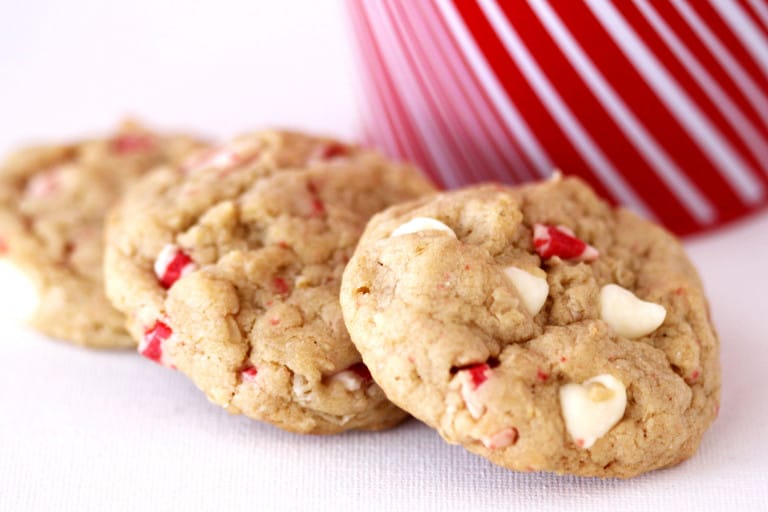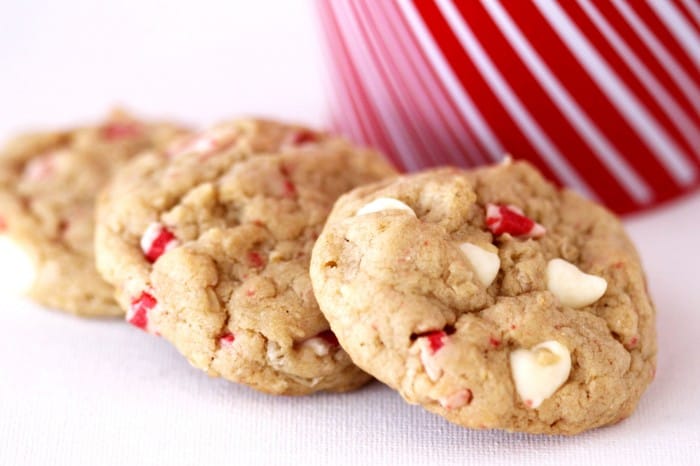 White Chocolate Peppermint Crunch Oatmeal Cookies
1 cup of Melt Butter Alternative
3/4 cup of sugar
3/4 cup of brown sugar
1 large egg
1 1/2 tsp vanilla extract
2 1/2 cups all purpose flour
1/2 tsp baking soda
1/2 tsp baking powder
1/2 tsp salt
1 cup rolled oats
3/4 cup white chocolate chips
3/4 cup Andes Peppermint Crunch Baking Chips
1/8-1/4 cup crushed candy canes
(here is how I crush my candy canes)
Preheat oven to 325 degrees F
Using an electric mixer, cream together the Melt and sugars until well combined. Add in egg and vanilla and mix well. In a separate bowl combine your flour, baking powder, baking soda, salt and crushed candy canes (I added mine in at the end, and decided it would be much easier to add with the flour). Add dry ingredients to wet ingredients. Once combined, stir in oatmeal, white chips and peppermint chips.
Scoop cookies onto a baking sheet, leaving 1″ in between. Bake for 12-15 minutes. Let cool and remove from baking sheet. Enjoy, and don't forget to head over to Mingle With Melt so we can both win a $500 Visa Gift Card!