When I made my most recent batch of Pink Velvet Cupcakes, I just had to break out the zebra striped cupcake liners that have been waiting to be put to use. Hot pink, black and white – love it. And if you are using hot pink, black and white, it kind of just calls out for a bit of Hello Kitty…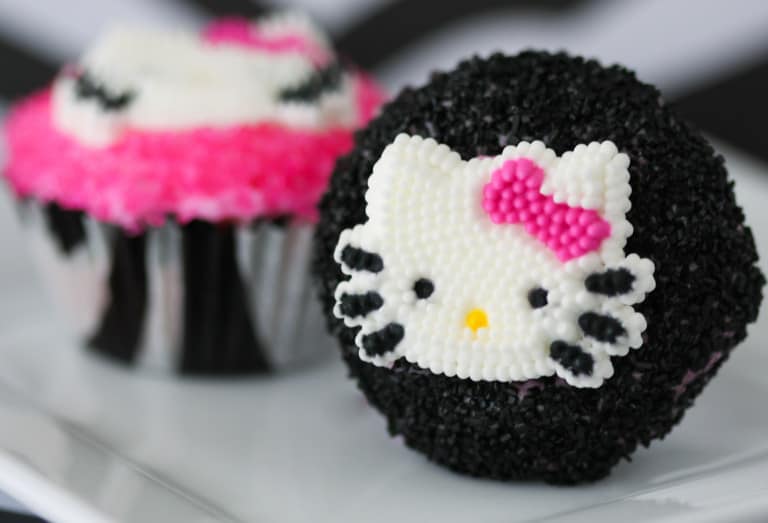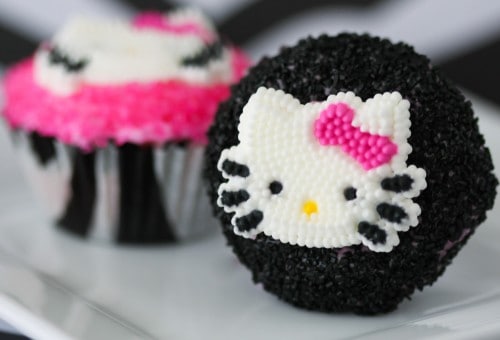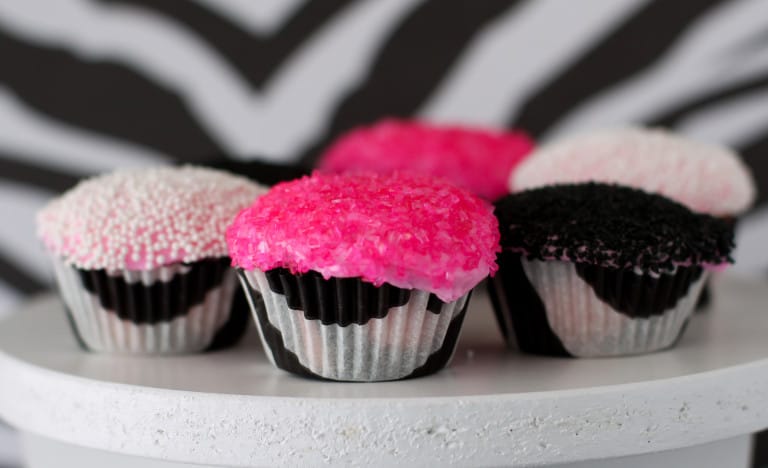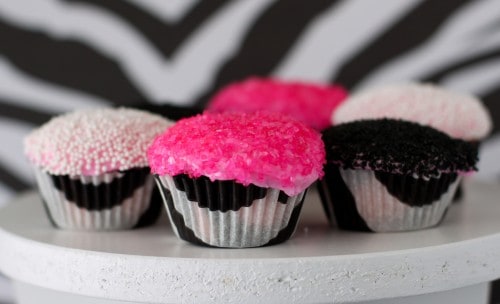 I make up for my lack of cake decorating skills by using massive amounts of colorful sprinkles.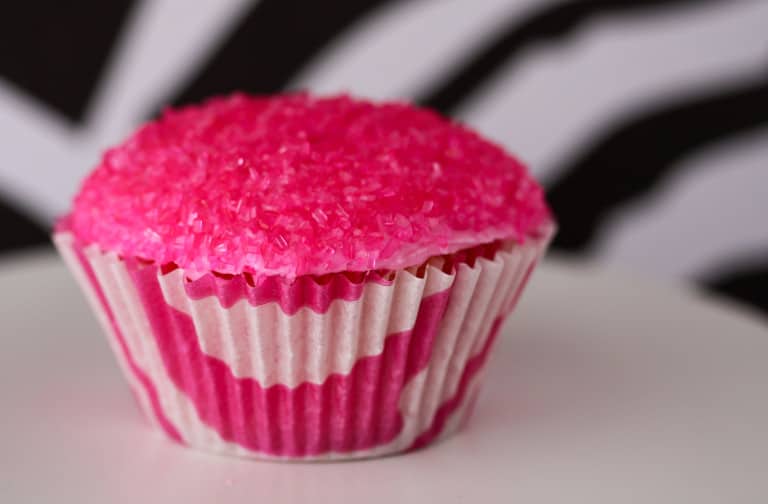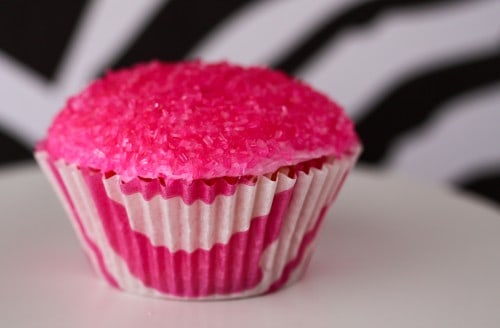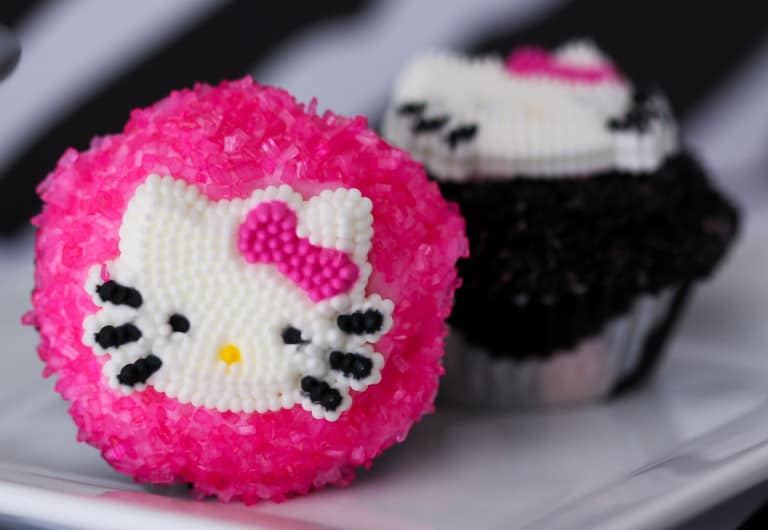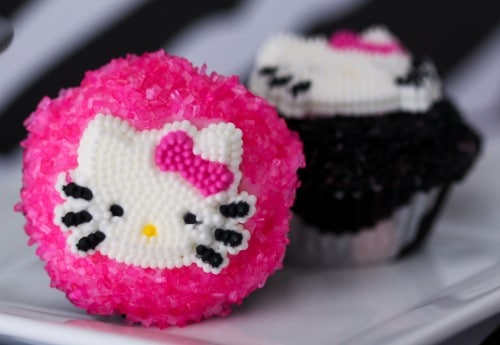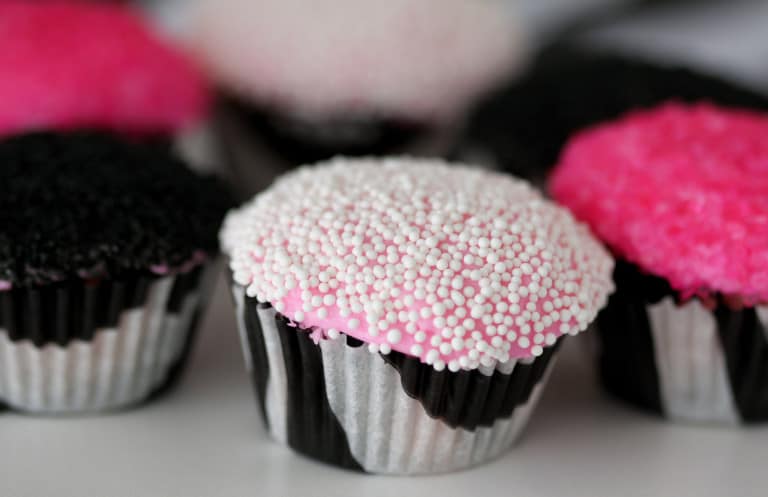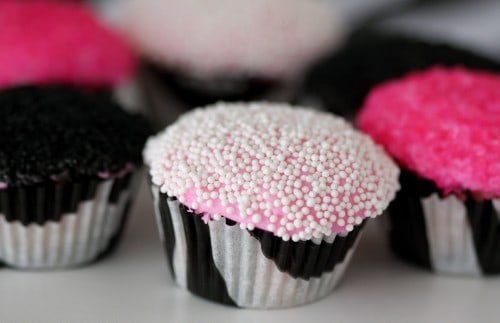 Pretty in pink. And zebra!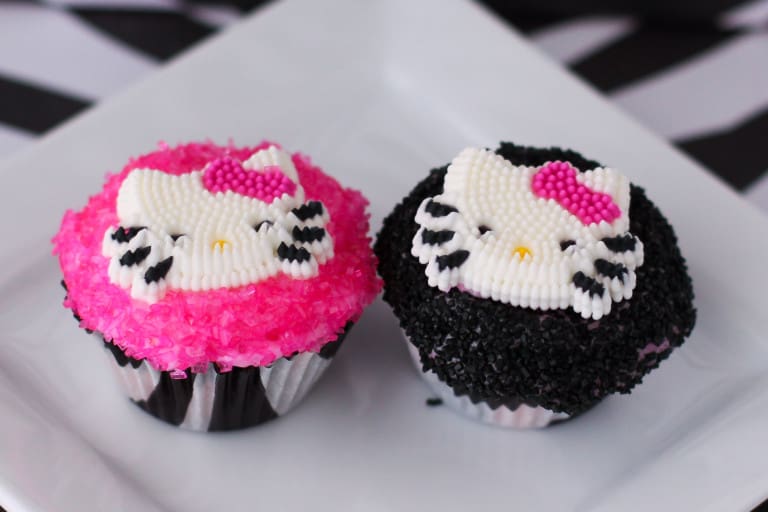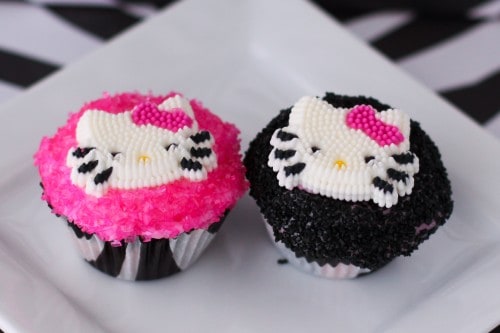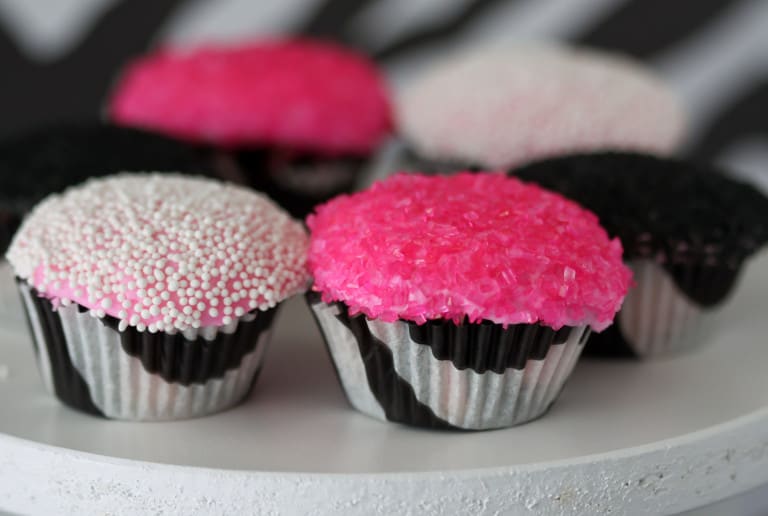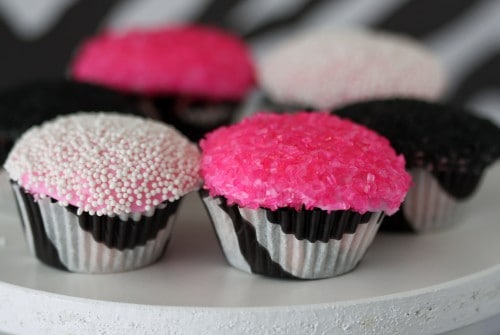 For those asking – pretty much all of my baking supplies – sprinkles, cupcake liners, sugar decorations come from ABC Cake Decorating.