Last month on Hollywood Hotmoms (run by my pal Natalie!) they spotted Tori Spelling with her son Liam at Bed Bath and Beyond. What were they putting in the car? TheT-fal ActiFry!  With just one spoon of oil, it can cook 1 kg of real crispy chips with only 3% fat! Think of all the amazing treats you can fry up!   I have to say, this thing sounds pretty cool and you can enter to win your very own!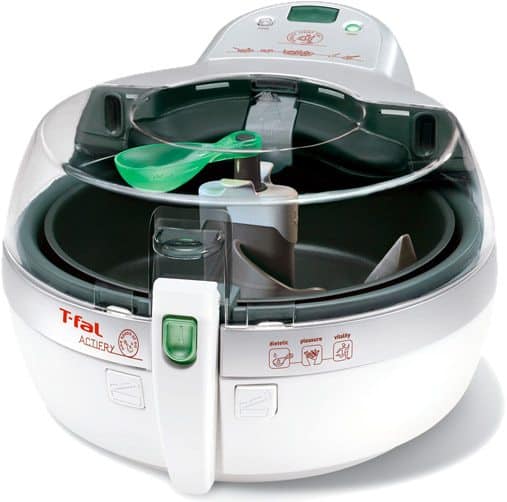 According to the ActiFry Website… "Although ActiFry uses little to no oil to prepare a wide array of dishes, the results truly taste great thanks to the innovative technology. Foods get the color and texture you expect are evenly cooked thanks to the pulse heat system (hot air) and have very little oil which allows the true taste of the ingredients to reveal themselves. ActiFry uses one tablespoon of oil or less to cook most meals. This means there's no hot oil in your kitchen and no splatter as you cook your food. While the machine is cooking the transparent lid keeps everything protected – inside and out."
The first thing I think I'd try to make would be some sort of cinnamon and sugar tortilla or churro type of creation.   I am such a sucker for the delicious cinnamon and sugar friend tortilla chips.  Or sweet potato fries.  Oh how I LOVE sweet potato fries.    Check out some of the great desserts you could use the ActiFry to make…
Churro Cupcakes From The Curvy Carrot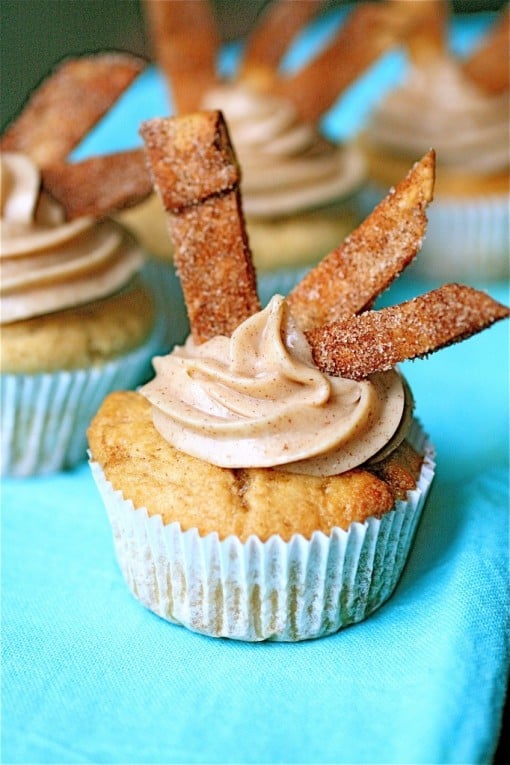 Cinnamon Caramel Churro Cupcakes From Hsunami Sweets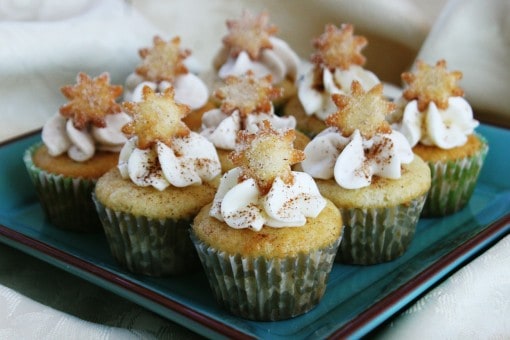 Caramel Ice Cream With Cinnamon Chips From Sweet Tea & Taters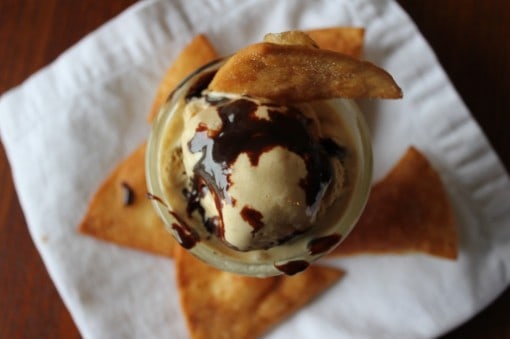 T-fal also has a number of recipes on their website specifically for the ActiFry.   The ActiFried Apples And Bananas With Coconut look great!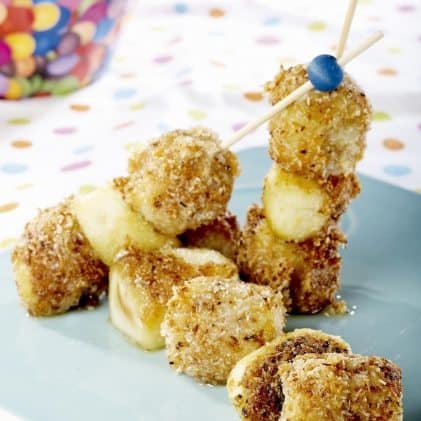 So many yummy ideas!   To enter to win this T-fal Actifry, follow the Rafflecopter directions below to enter to win and good luck!   This giveaway is brought to you by Love From The Oven, Hollywood Hotmoms and T-fal Actifry.   Open to US Residents Only.  Winner will be selected at random.
 ENTER THROUGH THE RAFFLECOPTER WIDGET BELOW
(follow the LOG IN WITH FACEBOOK or USE YOUR EMAIL in the box below to enter)
a Rafflecopter giveaway