Let's talk flatbreads.  I never really gave them much thought until I started seeing all the different things you could make with them.  The options are almost endless.  I recently made Flatbread Tacos, but that's barely scratching the surface of all that you can do.  Check out my friend Jenn of Hostess With The Mostess making flatbread pizza on her grill.  Seriously easy.   And check out her super cute free printables to go with the recipe over on her site.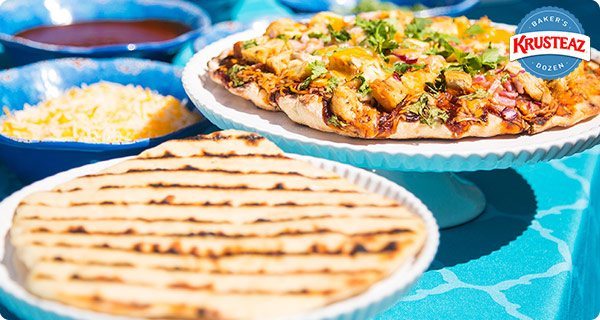 You can find a variety of flatbread ideas on the Krusteaz website, including  
Grilled BBQ Chicken Flatbread Pizza
,
Little Guilt Grilled Flatbread
,
Grilled Flatbread Pepperoni Pizza
and
Grilled Whole Wheat Flatbread.
The folks at Krusteaz want to help you grill up your own flatbread pizzas (and more!) and have a great giveaway where you can win both a Weber Grill and a year's supply of Krusteaz Flatbread Mixes.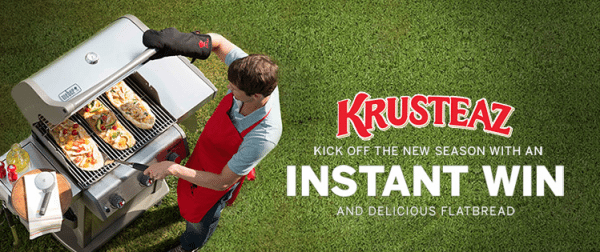 Kick Off the Season with a Chance to Win Delicious Flatbread from Krusteaz and a Weber® Grill!
 
From now through November 6, 2014, register for a chance to win one of three flat-out awesome prizes, including a brand spanking new Weber® Grill!  All you have to do is visit here and "like" for a chance to win.
·         The Grand Prize Winner will receive a Weber® Spirit® SP-320 and one year's supply of Krusteaz's New Flatbread Mix Line.
·         The Grillmaster Prize Winner will receive a Weber® Original™ Stainless Steel 3-pc Tool Set.
·         The Flat-Out Awesome Prize Winner will receive Krusteaz's New Flatbread Mix Line.
To learn more and enter to win, visit here: https://www.facebook.com/Krusteaz/app_237914506247956
And don't forget to follow Krusteaz on Facebook, Twitter, Pinterest, YouTube and Instagram!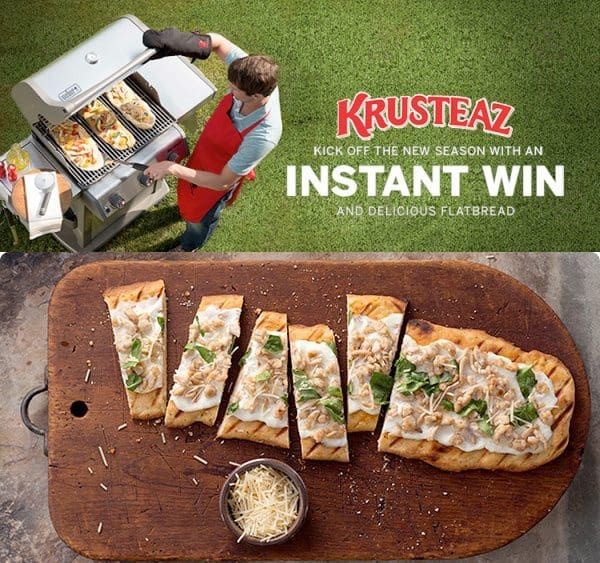 Disclosure: I am a member of the Krusteaz Bakers Dozen and am compensated for my posts with Krusteaz.  All opinions are, as always, mine and mine alone.  This giveaway is sponsored by Krusteaz, not Love From The Oven.