2012 Update... Here's a new free printable you can use for your PEEPS S'mores Treat Bags! Click here to download!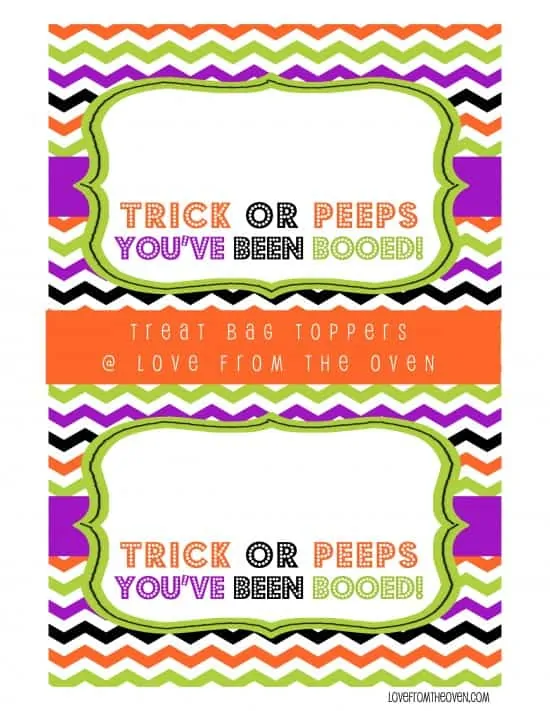 Perfect to use with these…


Keep reading to see how to put these together and learn more about booing!
You've Been Booed! Well, no, not really, while I wish that I could sneak out to each of your doorsteps and leave a sweet treat, it's probably not terribly practical. But do you Boo? Booing is a friendly tradition where you secretly leave some goodies, along with a Boo sign and instructions on a friend or neighbor's doorstep. In turn, the person who receives the Boo is asked to Boo others,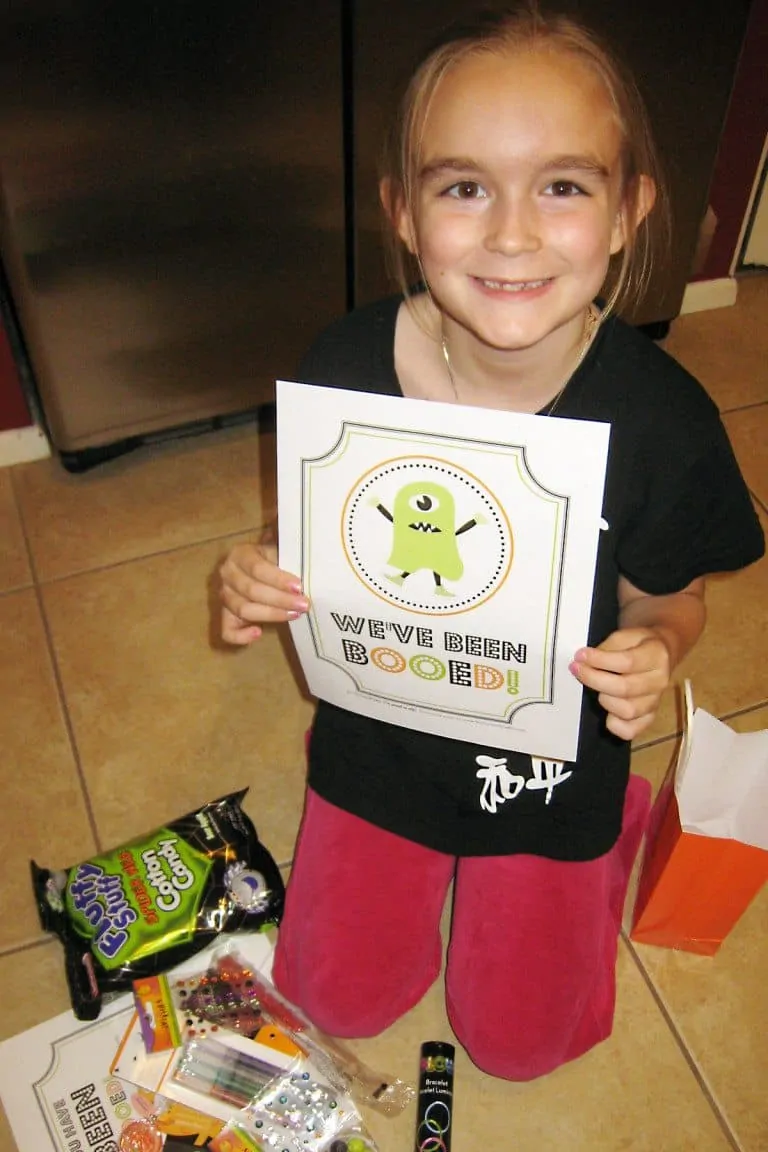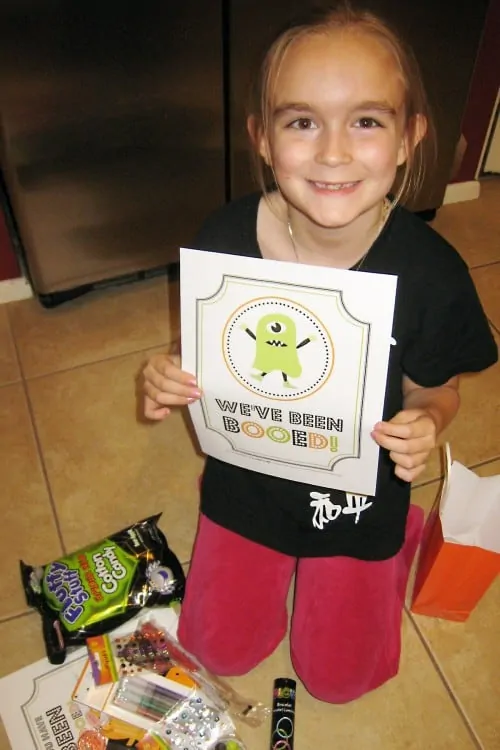 starting a chain reaction of Boo's. Once you have been Booed, you put up a sign stating that you've been Booed. This must be SO fun if you live in a neighborhood full of kids (which unfortunately we do not).
There seem to be many different ways that people Boo, and I don't think there is any right or wrong way, as it's just a fun little way to bring a bit of Halloween excitement to someone.
Years ago my step-mom "Booed" my daughter, and it was the first time I had seen or heard of the tradition. My daughter LOVED it, and we started making sure we booed a friend or two each year. I make sure my kiddo gets booed each year, one way or another :). This showed up on our doorstep tonight as a matter of fact…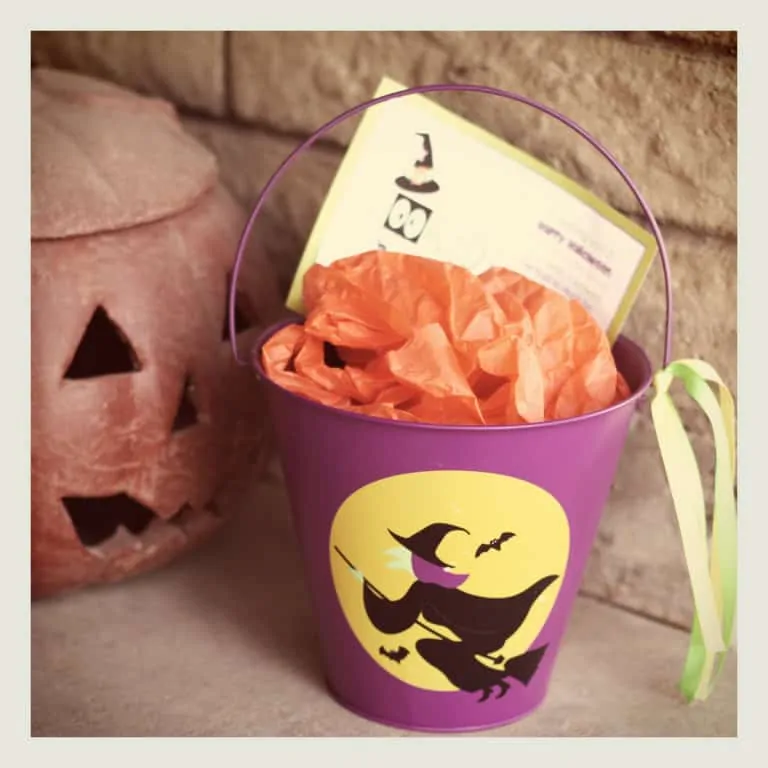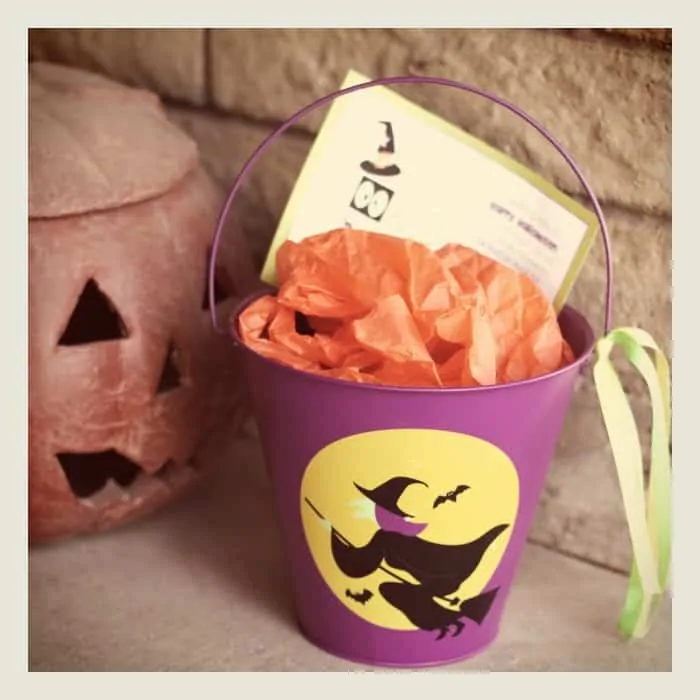 Tonight I put together some goodie bags to "Boo" some of our friends with. I thought it would be fun to include everything you need to make some yummy Halloween S'mores. Peeps S'mores to be exact – because the only thing more fun than a s'more is a Peep S'more.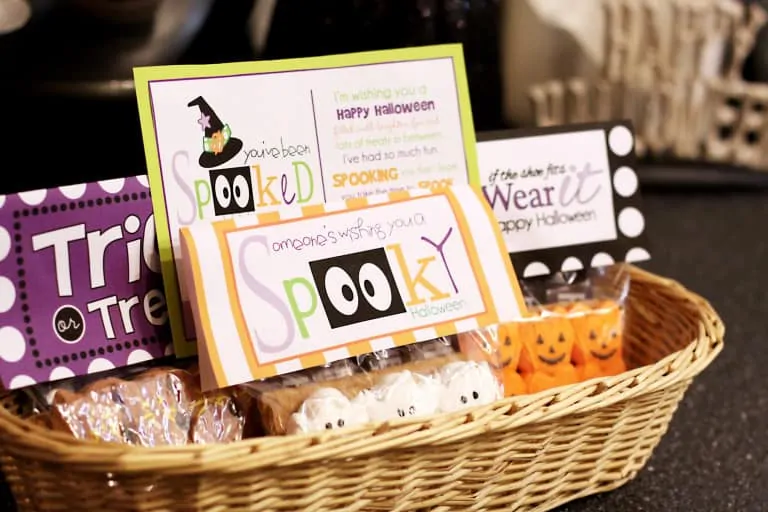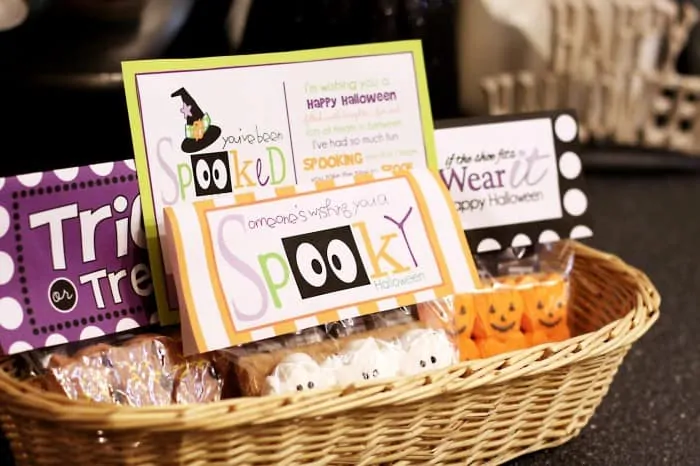 I simply put a few Peeps, some chocolate candy bars and graham crackers into sandwich bags and topped them with cute printables from the Spooky Collection at Lauren McKinsey Designs. Lauren puts a spin on being "booed" with being "spooked". Love it!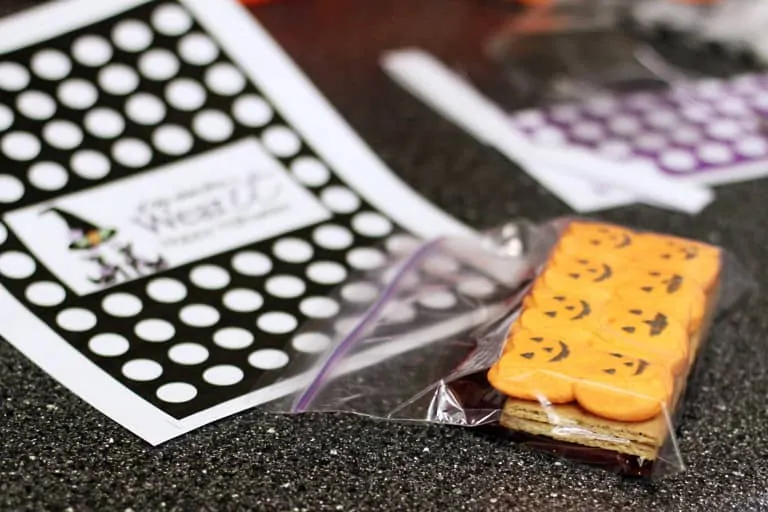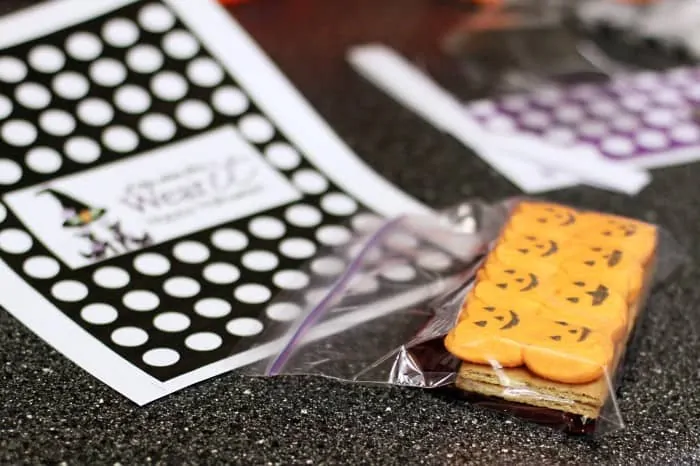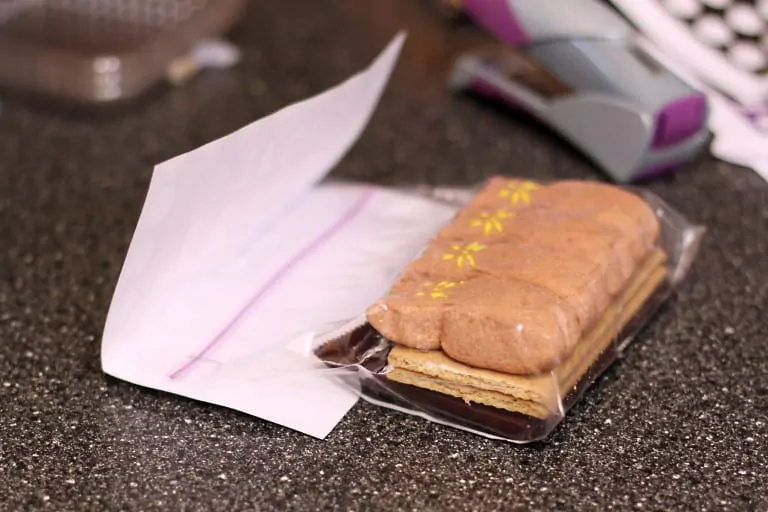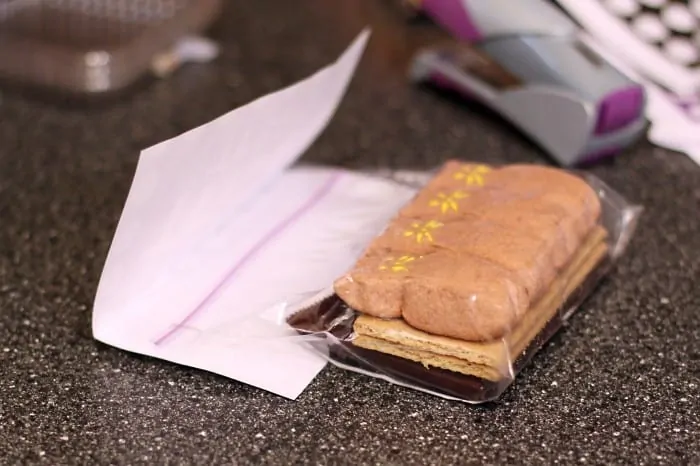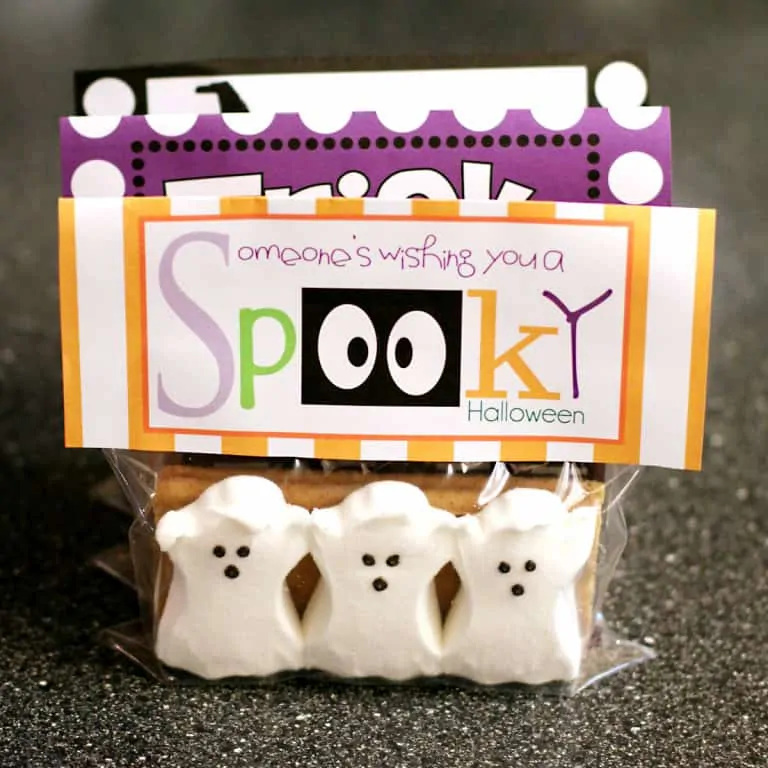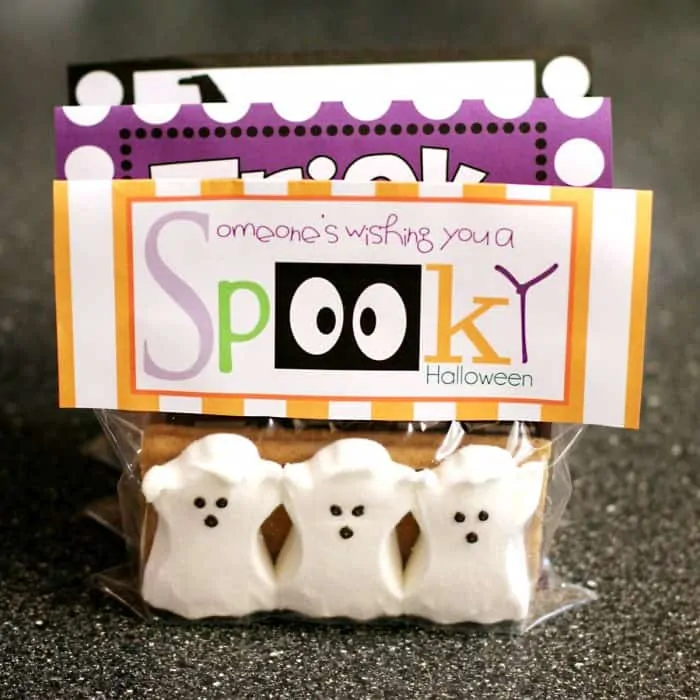 SO simple and easy to put together. I put them all in a basket, along with the sign that explains what they are and how being Booed or Spooked works.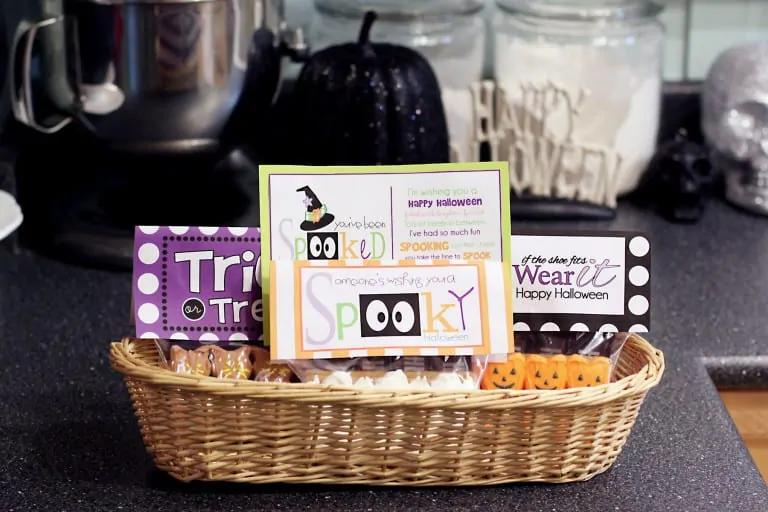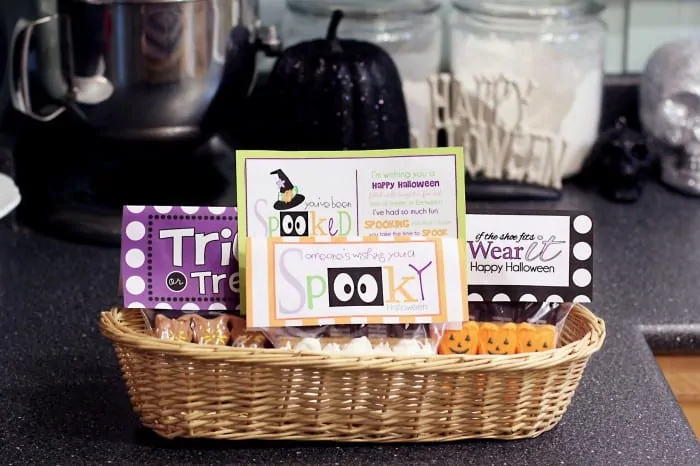 The next step will be to take these to a friend or neighbor's house, sneak up to the doorstep, ring the bell and RUN!
Here are some awesome FREE printable signs, instructions and printables for you to BOO some friends or neighbors of your own. Who will you BOO???
Free Boo Sign And Instructions From The TomKat Studio
Free Boo Sign from Anders Ruff
Free Boo Sign From Anders Ruff
We've Been Boo'd Sign From Shindig Parties To Go
Free We've Been Booed Sign from Anna And Blue Paperie
Free You've Been Boo'd Sign From Dimple Prints
You've Been Booed From Whipper Berry
We've Been Booed From Creative Outlet
We've Been Booed From Grey Square Designs
You've Been Booed From Anna And Blue Paperie
We've Been Spooked From Pen N' Paperflowers