When you are the baker in the family, it is not uncommon that you just might have to bake your own birthday cakes. I'm okay with that and since today I find myself turning a year older (how does that keep happening???), I thought I'd make some cupcakes that feature a few of my favorite things…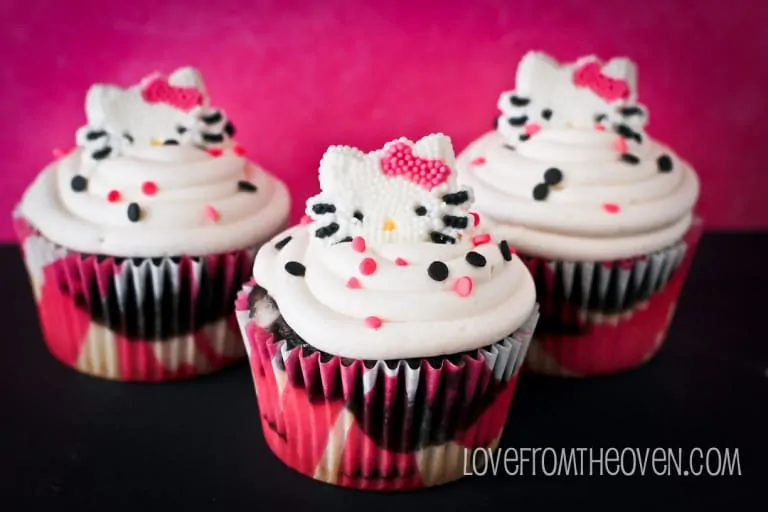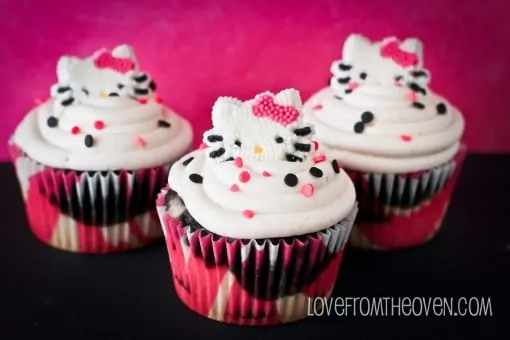 Which means chocolate and vanilla zebra striped cupcakes topped with hot pink & black sprinkles and Hello Kitty. You'd think I was turning 13, wouldn't you? Closer to twice three times that, but we'll just chalk it up to being young at heart and having little girls around.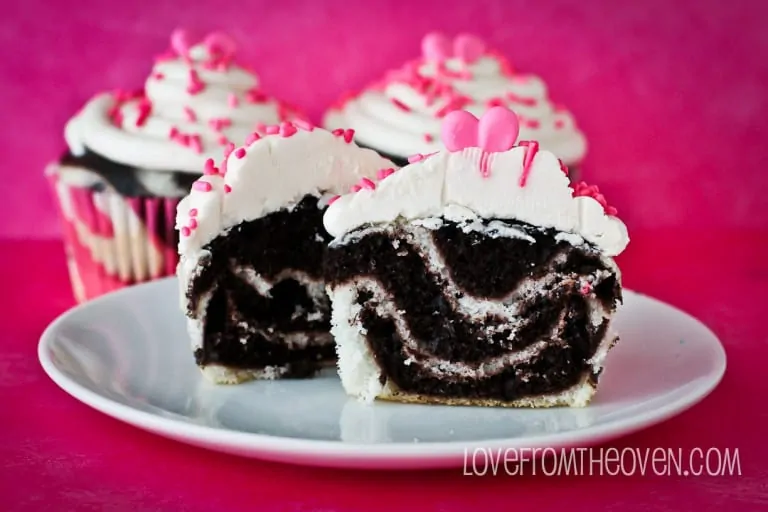 I keep seeing zebra striped cakes and cupcakes and have wanted to try to make some, so this seemed like a good time to try it out. To keep it simple I used a white cake mix and a chocolate fudge cake mix. I did add a bit of black food coloring to my chocolate cake mix, just to pump up the darkness.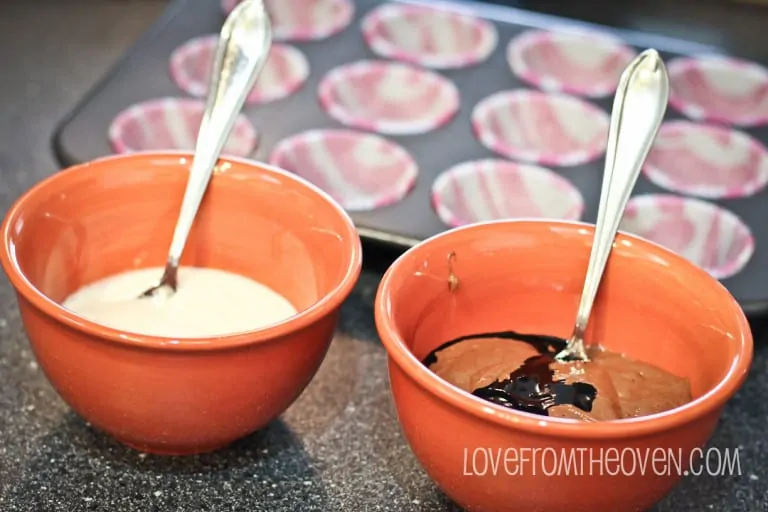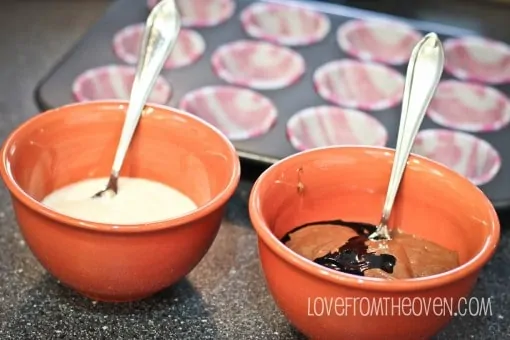 I think this is something that probably works out a bit better when made in cake form than in cupcake form. Check out this great post over at My Cake School on how to make a zebra striped cake. My cupcakes didn't give me exactly the look that I was going for, but I think they pass muster. They manage to still be stripey versus just marbled. Speaking of marbled, a marbled cake mix would be an awesome way to do this (versus using two cake mixes).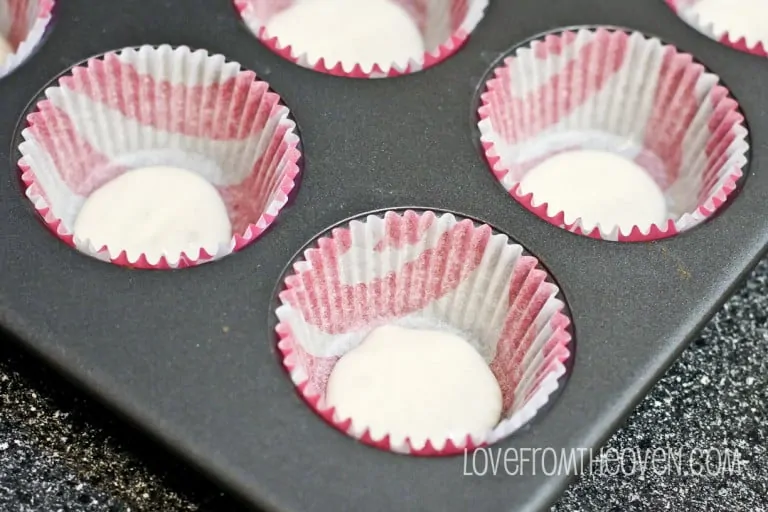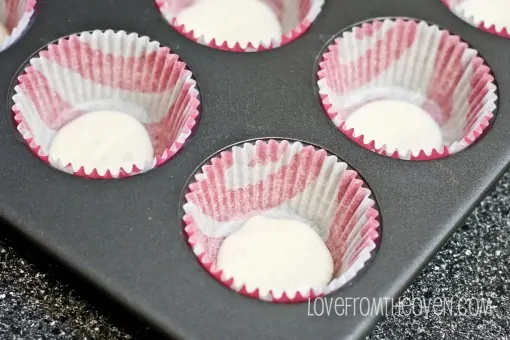 I basically layered the white and chocolate cake batters…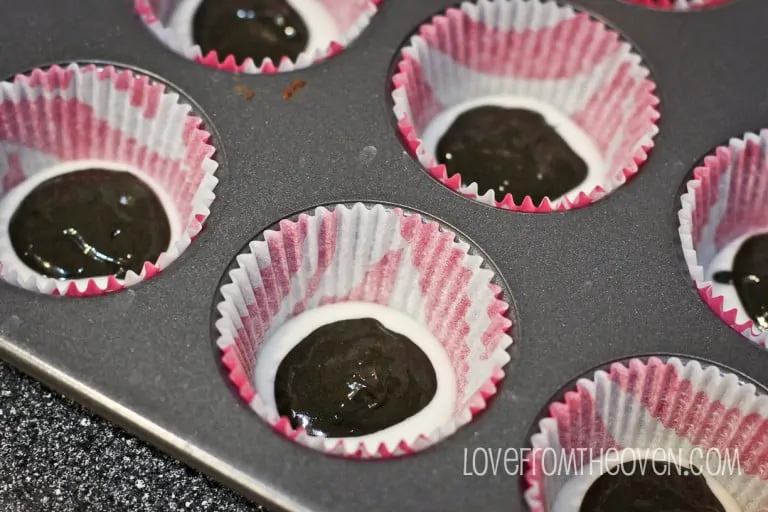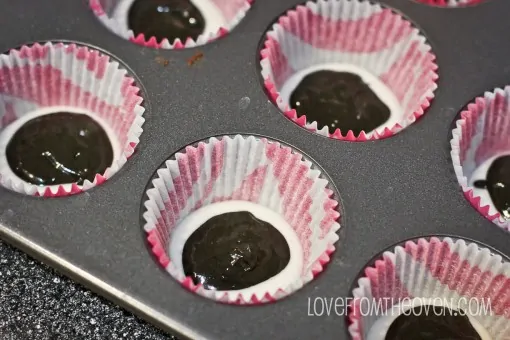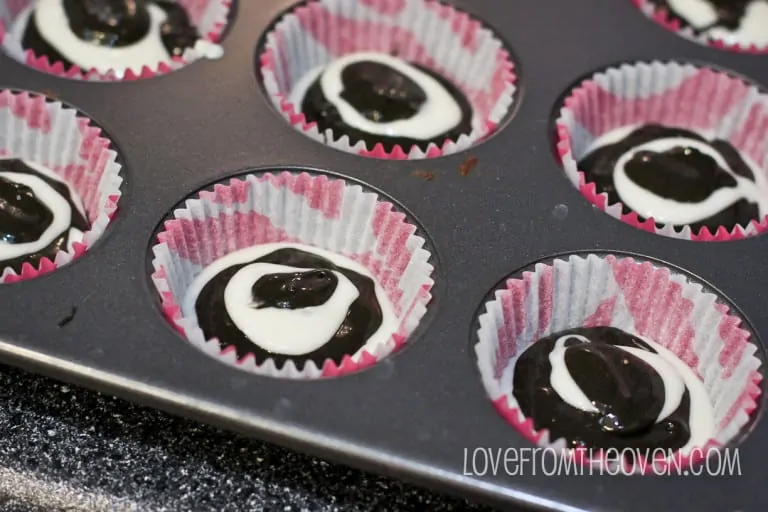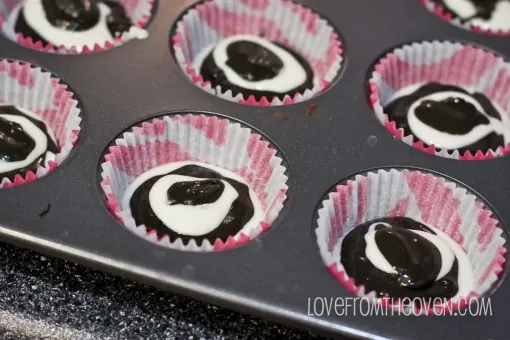 After that I simply baked according to the directions on the box.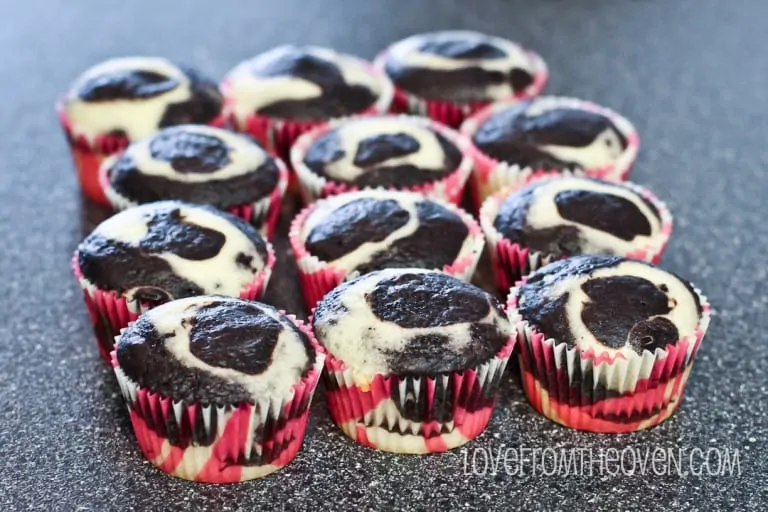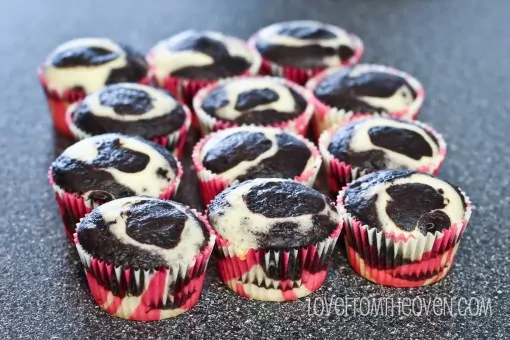 And in keeping it simple, I just added vanilla frosting, some sprinkles and some Hello Kitty sugar decorations (I've found these at grocery stores, party stores and craft stores for years, I think they are a pretty standard item – I mean it IS Hello Kitty!). I also topped a few with a pink heart.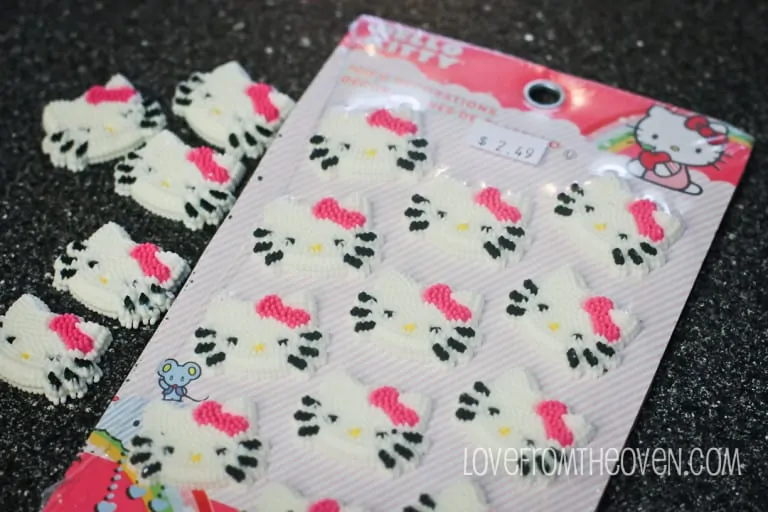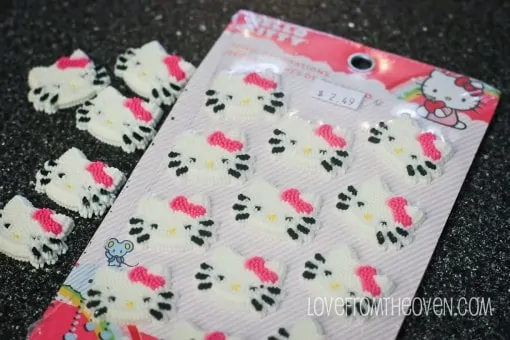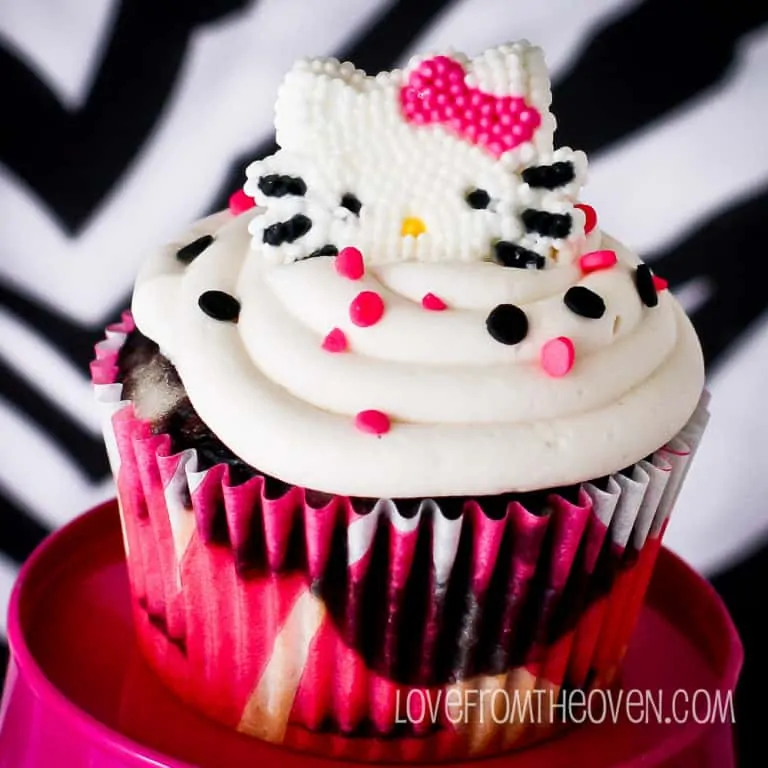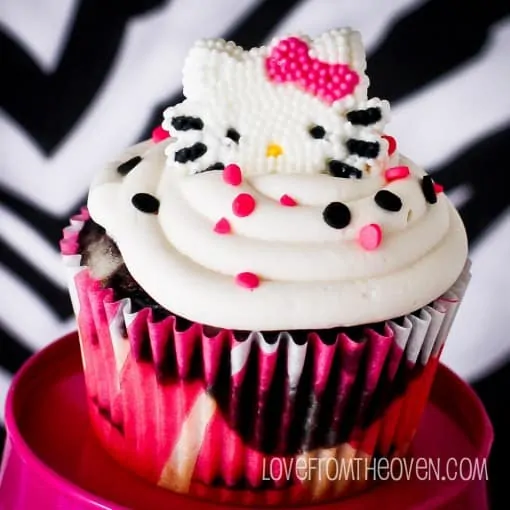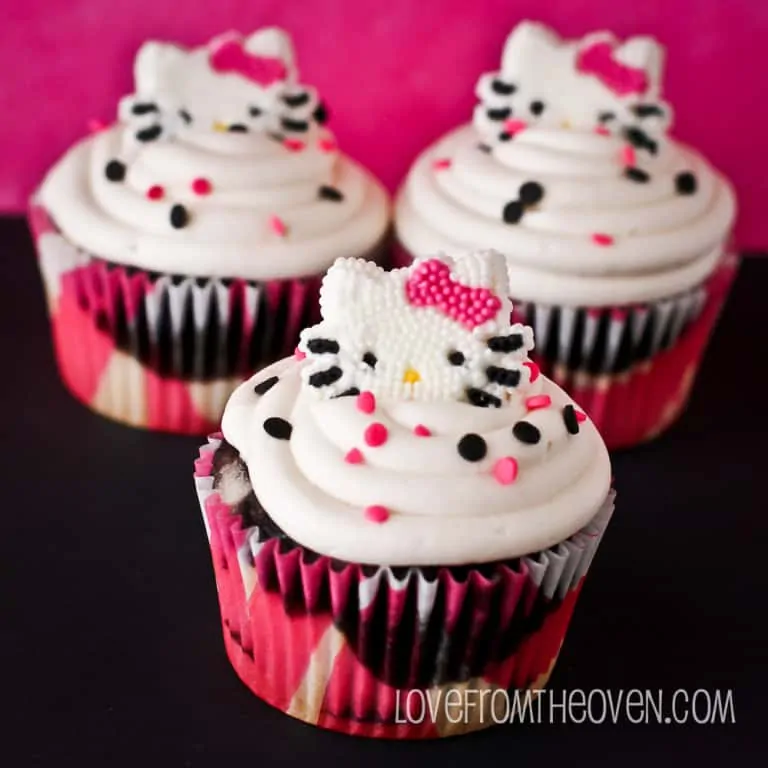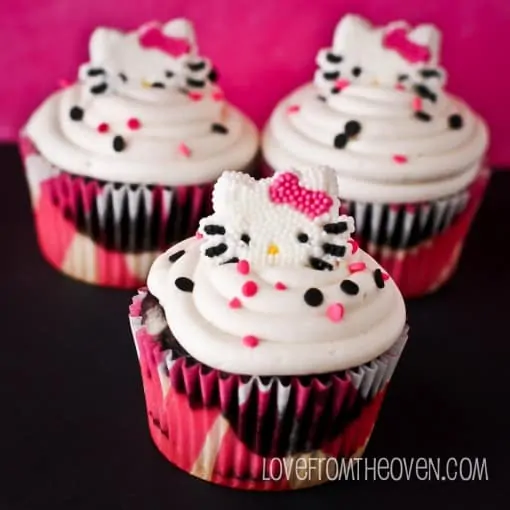 And a look inside…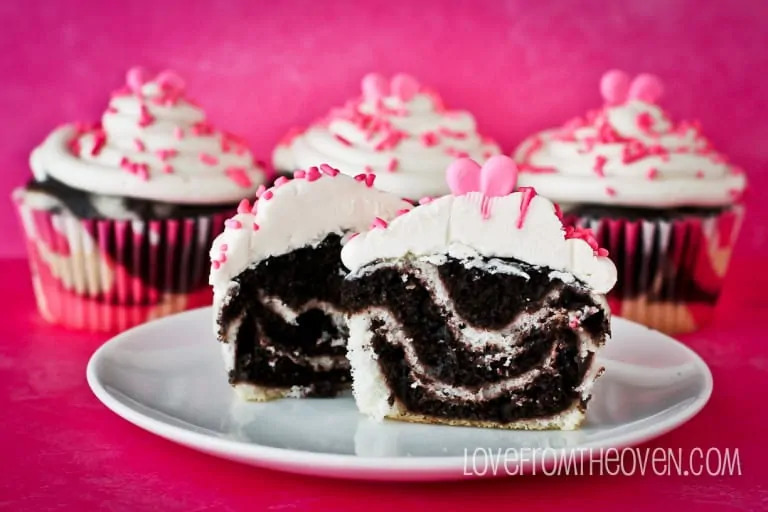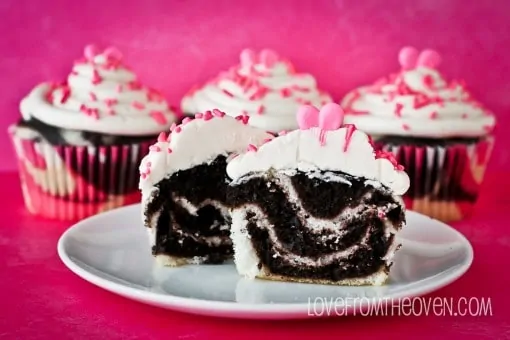 These were fun and easy and you could get pretty creative using different colors. Now it's time for me to go enjoy a cupcake and cry about getting old! 😉   Have a great day!