It is no secret I love a sweet and salty combo. With it being summer and s'mores the popular snack of the moment, I thought it would be fun to make a salty version using pretzels.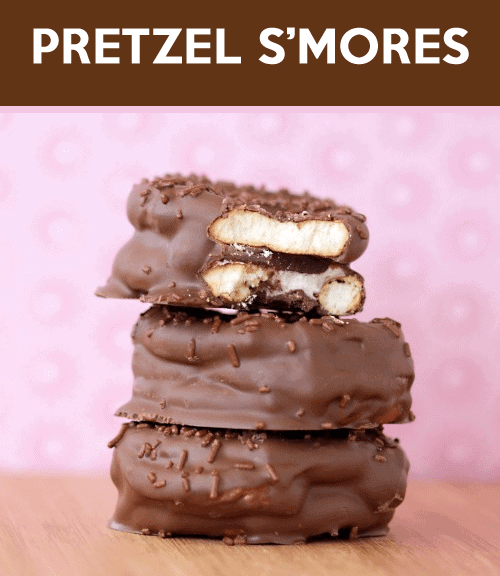 I'm a big fan of pretzels, and use them often when I'm making treats. These are easy to make and really tasty. All you need is pretzels, marshmallows, chocolate bars for inside the s'more and melting chocolate for the outside if you want to cover your s'more in chocolate (I pretty much want to cover everything in chocolate). Add some optional sprinkles, and you are good to go!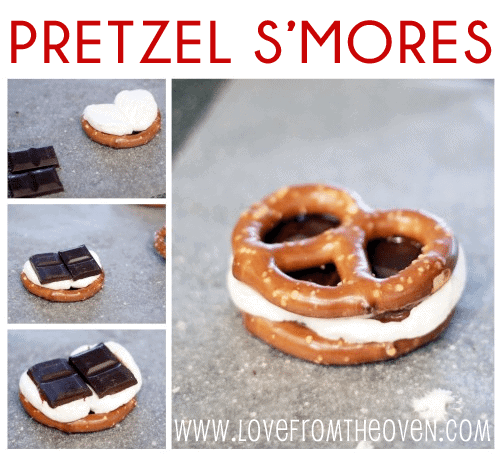 I used jumbo marshmallows and cut them to a more manageable size. Sit the marshmallows on your pretzel, add some chocolate (I used a dark chocolate candy bar) and then microwave for a few seconds. I'm sure you could also do this in the oven, but with a 15 month old at my feet, I'm all about the quickest option possible. The marshmallows PUFF UP in the microwave, so do not walk away – mine took less than ten seconds. Pull them out, add the second pretzel and let set up. You could easily call it good at this point.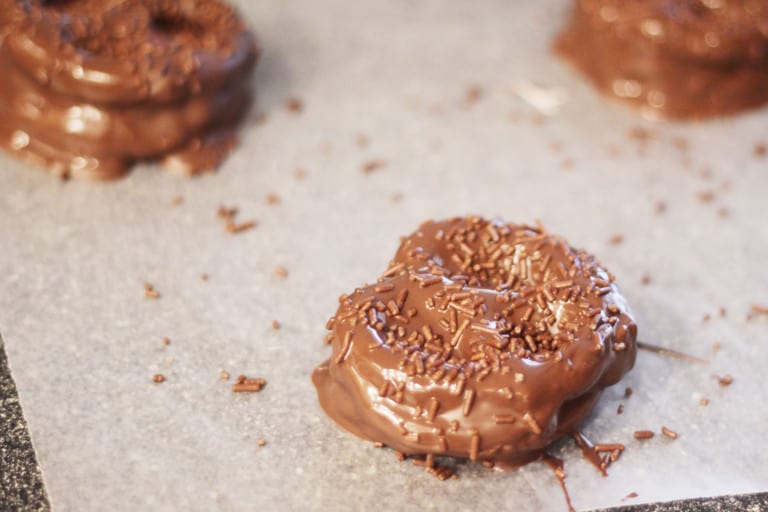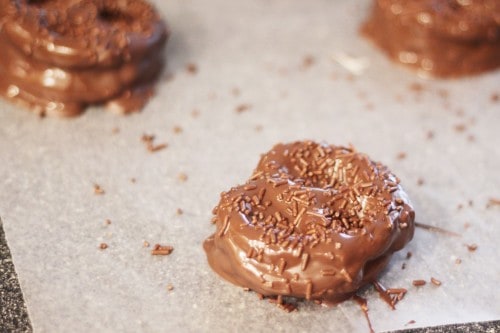 I decided to dip mine in Wilton's Chocolate Melts (the light/milk chocolate). I found that putting the s'mores in the freezer for a few minutes made them more manageable when dipping. That's it – another quick and easy treat that is sure to please and would be so fun for a summer get together.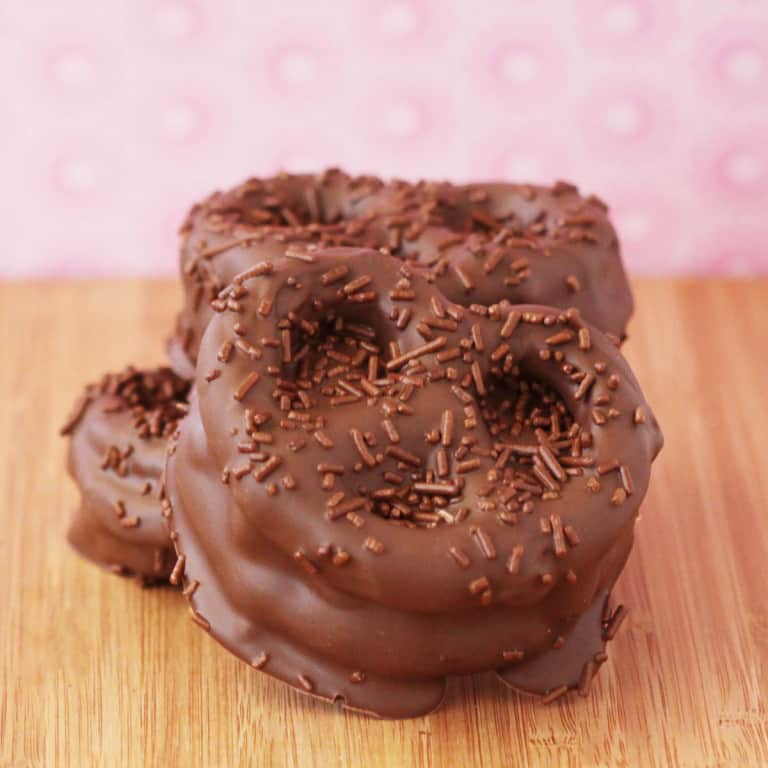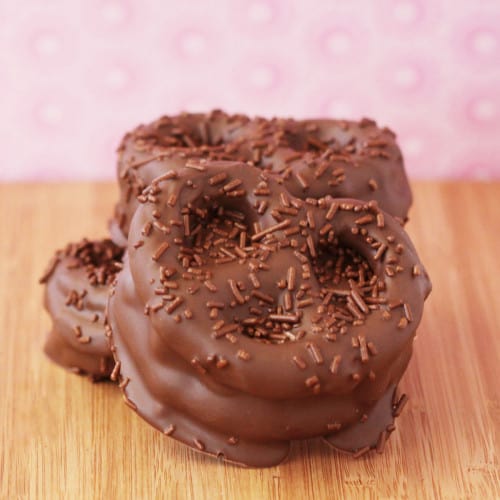 And on the inside…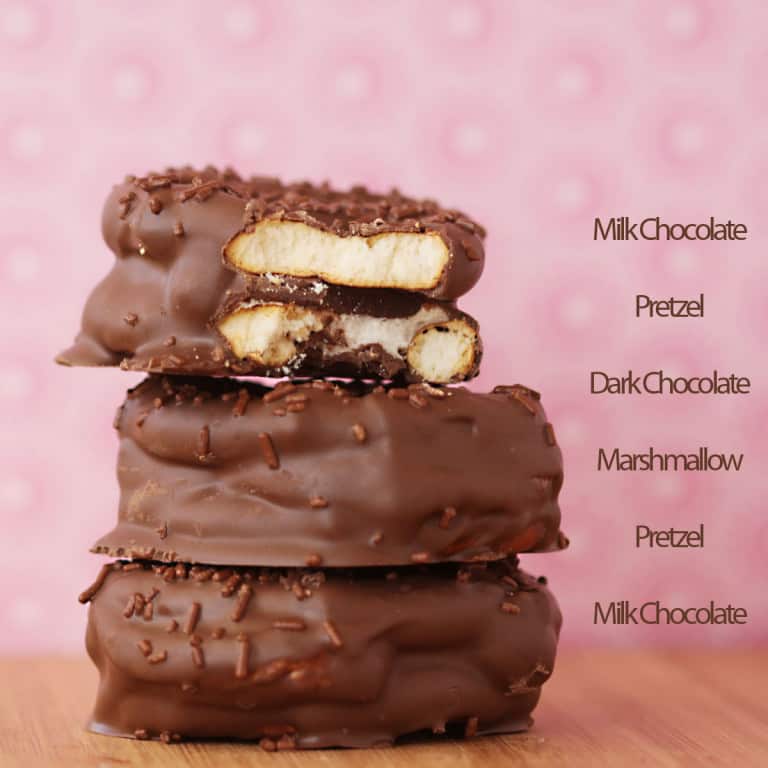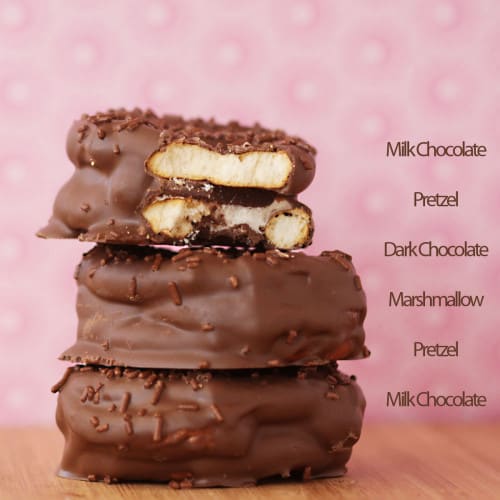 That's some good stuff.