When my daughter requested chocolate mousse cake for her 1/2 birthday, who was I to say no?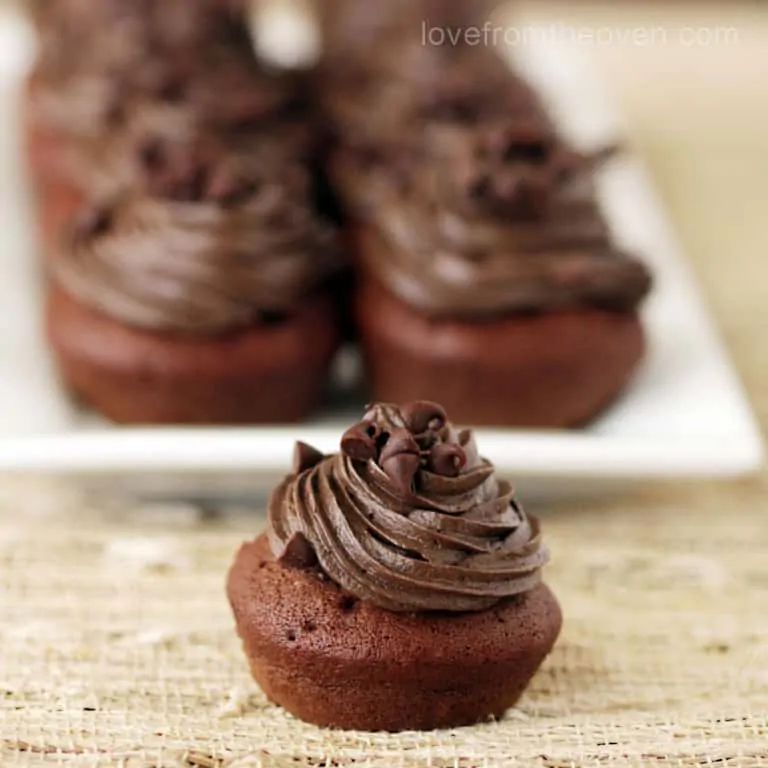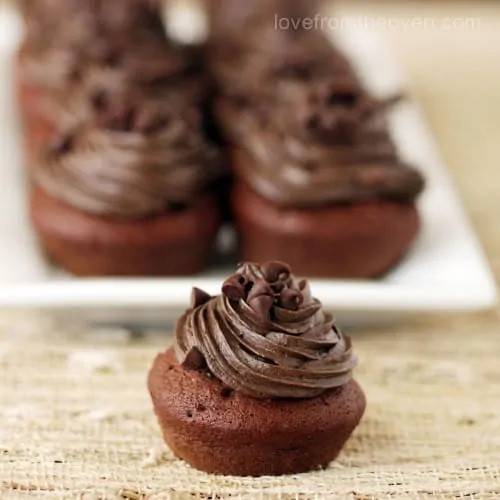 Being short on time (story of my life), cupcakes seemed like a better option. One of the things I love about the Babycakes Cupcake Maker is that making a small batch of cupcakes is quick and easy. If you haven't already, enter to win a Babycakes Cupcake Maker and Cookbook – this thing is awesome!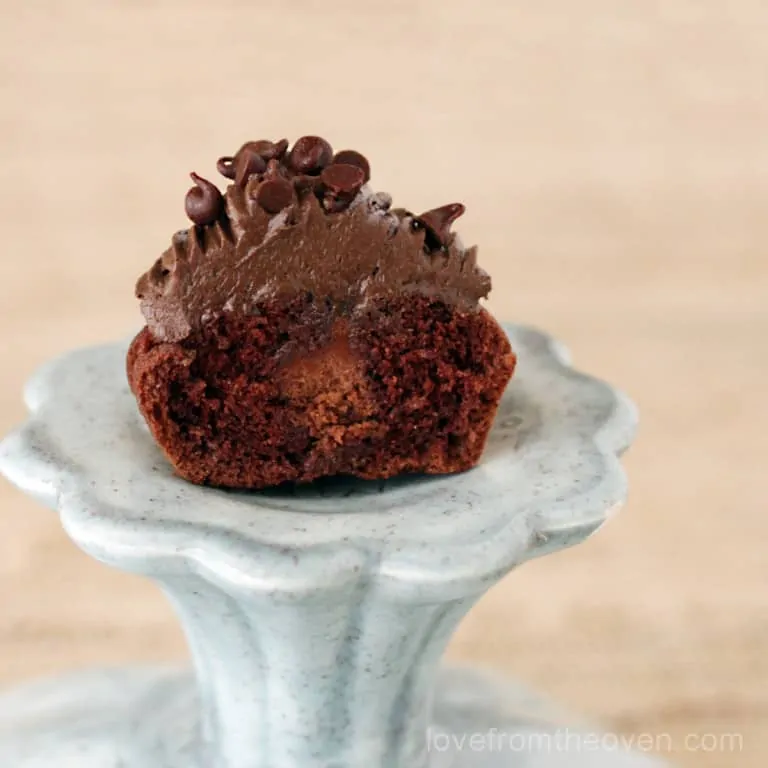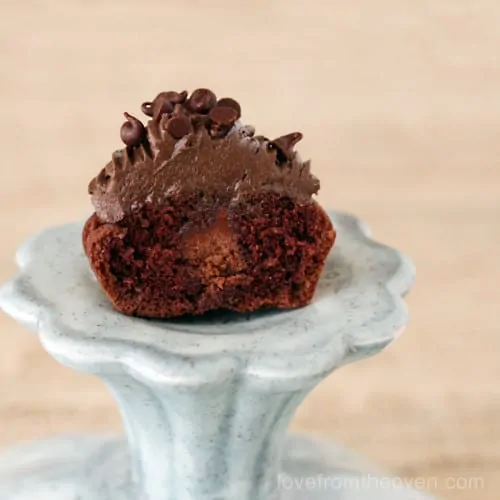 I made these triple chocolate cupcakes using 1/2 of a a devil's food cake mix (following the Babycakes directions for using a premade cake mix). I filled them with a EASY (and insanely yummy) chocolate mousse recipe I found at Kevin & Amanda and topped with my favorite chocolate frosting and mini chocolate chips. Deliciously decadent!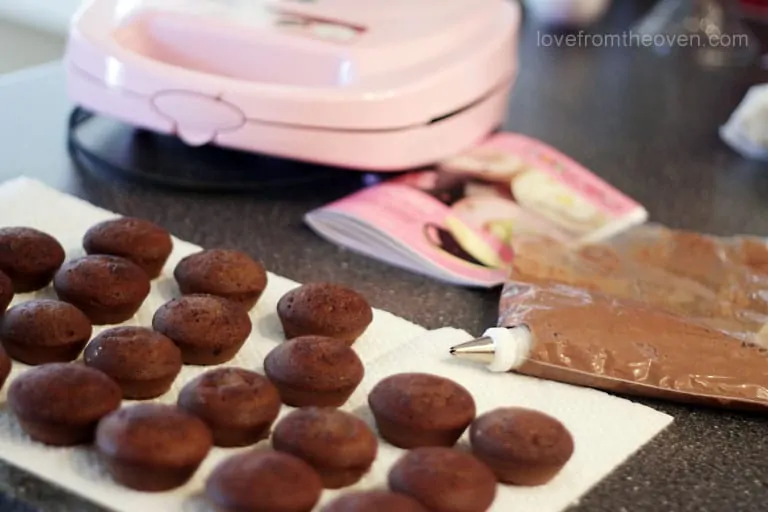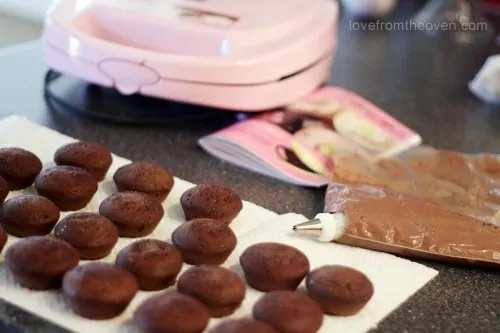 Whip up your cupcakes. Get your mousse ready. I of course used my fancy pastry bag (aka Ziploc freezer bags) for mine.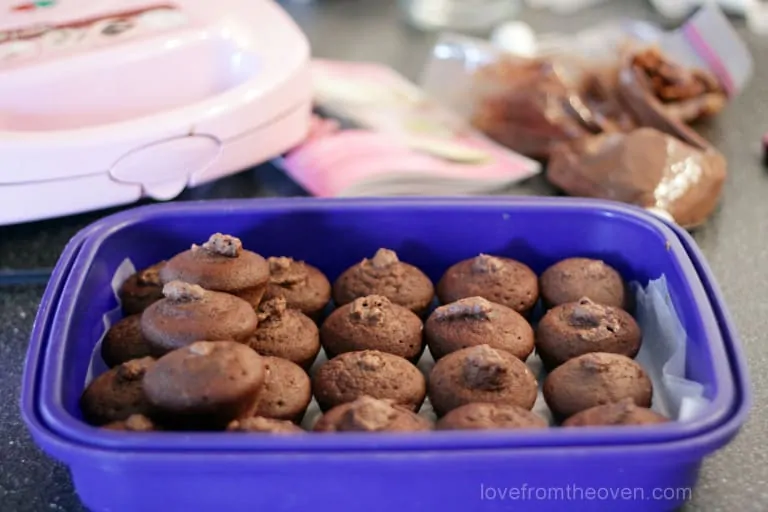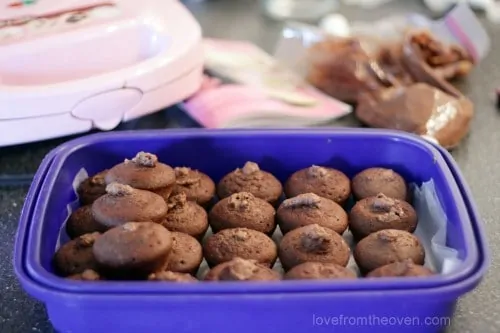 Fill those cupcakes with the glorious chocolate mousse.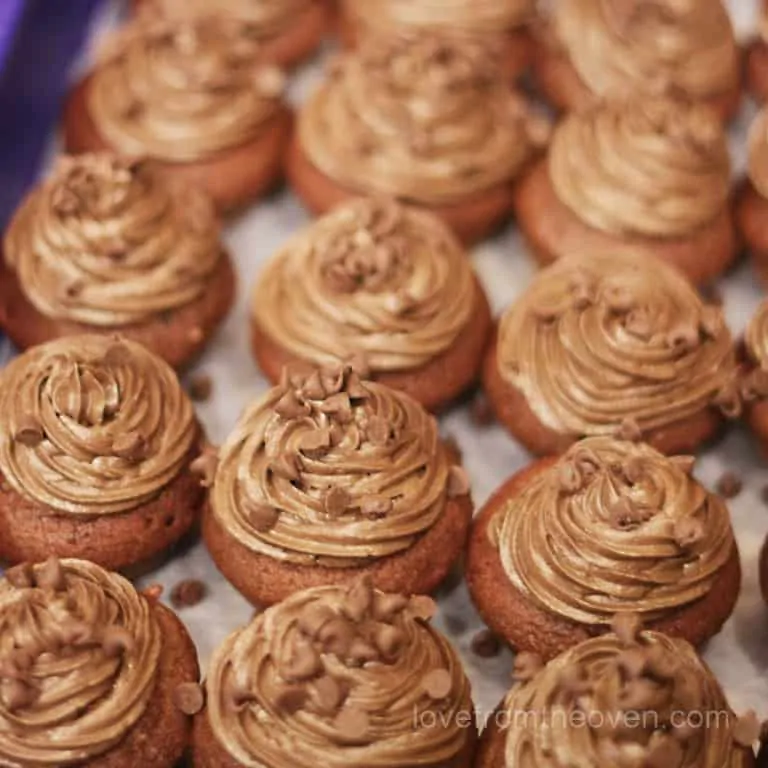 Enjoy!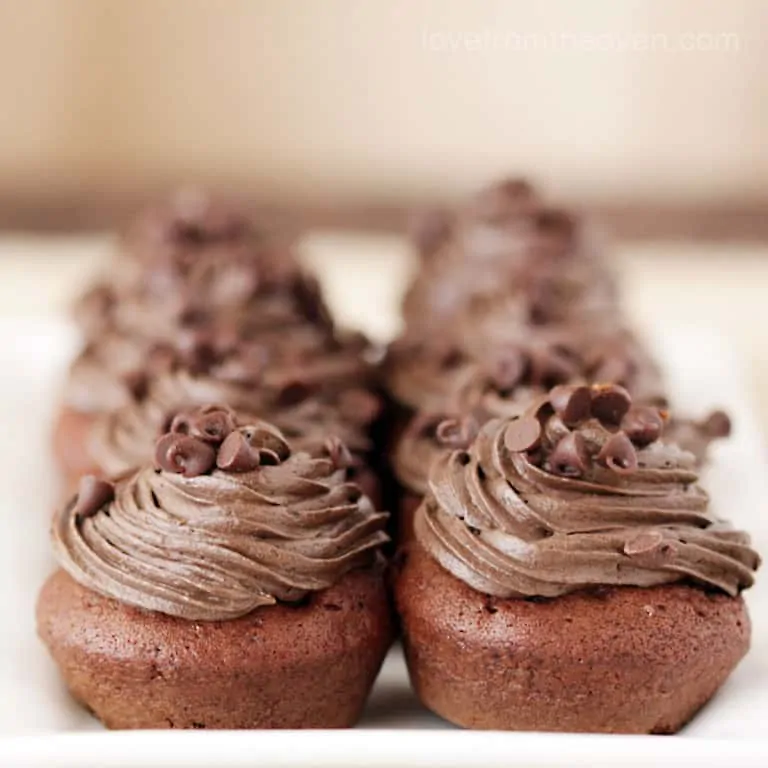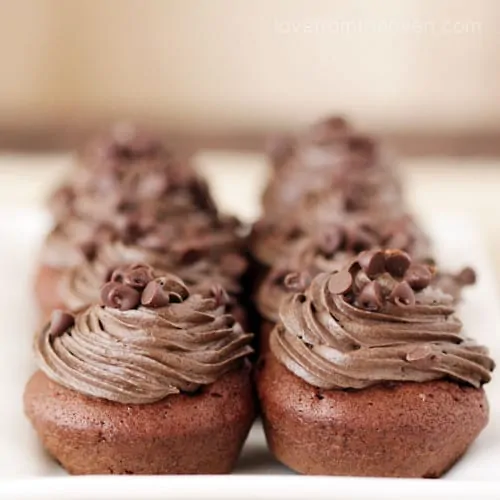 Enter to win your own Babycakes Cupcake Maker & Cookbook!