Rich and decadent with layers of flavor, these Chocolate Peppermint Brownie Bars are a fantastic holiday dessert. If you love the combo of rich chocolate and refreshing mint, then these brownies are for you! On a holiday cookie tray with other treats these Peppermint Brownie Bars will pretty much steal the show.  They are all kinds of minty amazingness.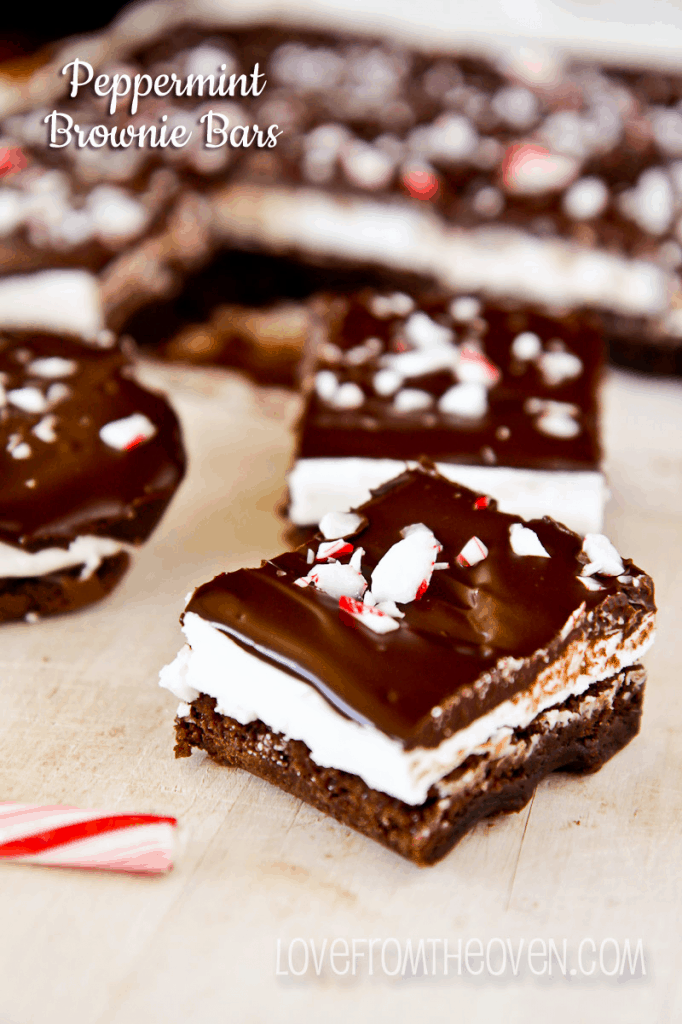 This Peppermint Brownie Bar recipe is very easy to make.  It starts off with a box brownie mix at the base (feel free to use your favorite homemade recipe, whatever works for YOU). After your brownies are baked and cooled, they are frosted with a delicious homemade peppermint frosting. The frosting is topped with a decadent chocolate layer which is finished off with a sprinkle of crushed peppermint candies.  It's really quite simple when you break it down, but the taste is anything but ordinary.  The layers of flavor really pop, without being overpowering.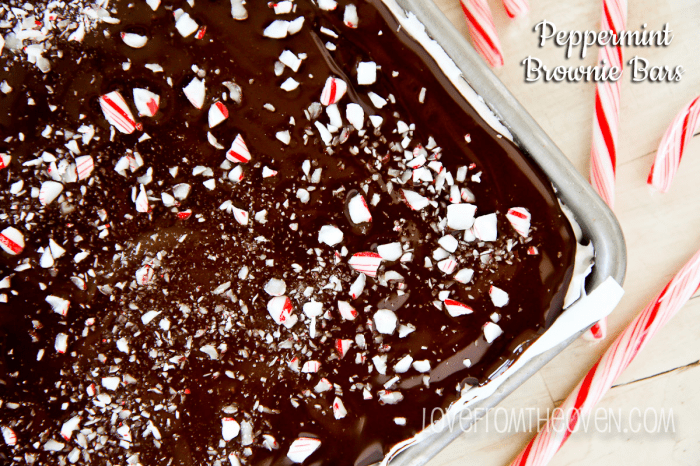 I used a 13×9″ sized brownie recipe, but baked it in a 15×10″ pan.  The brownies are the base so you don't want them as thick as standard brownies.  There is lots of other goodness that needs to go on top of them.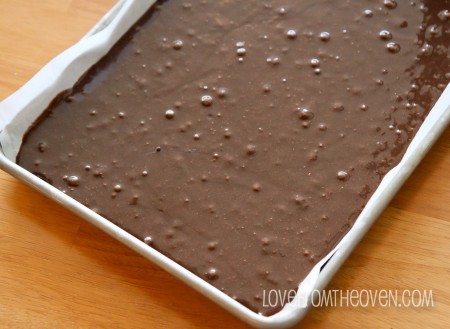 I can't begin to tell you how much we loved these.  My husband instantly declared this recipe a "keeper".  I totally agree with him. I mean look at those layers! Drooling!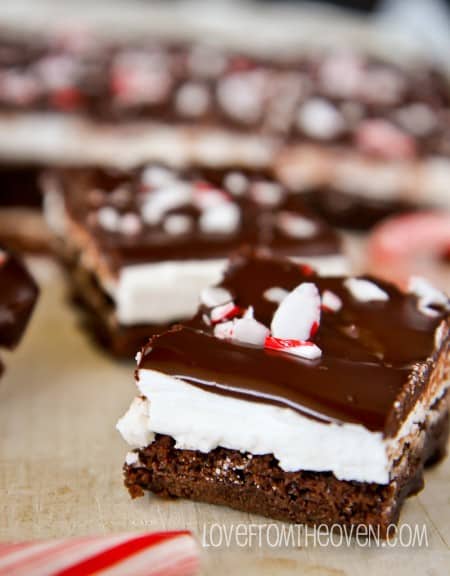 The next time I make them, I think I might even Click for more