One of my favorite treats to take to get togethers in the summer are cupcakes cones. Cupcakes, baked into ice cream cones, decorated to look like they are ice cream cones. They are so fun and always a big hit, and really are quite easy to make. Here are some that I whipped up this weekend for my daughter's dance company party…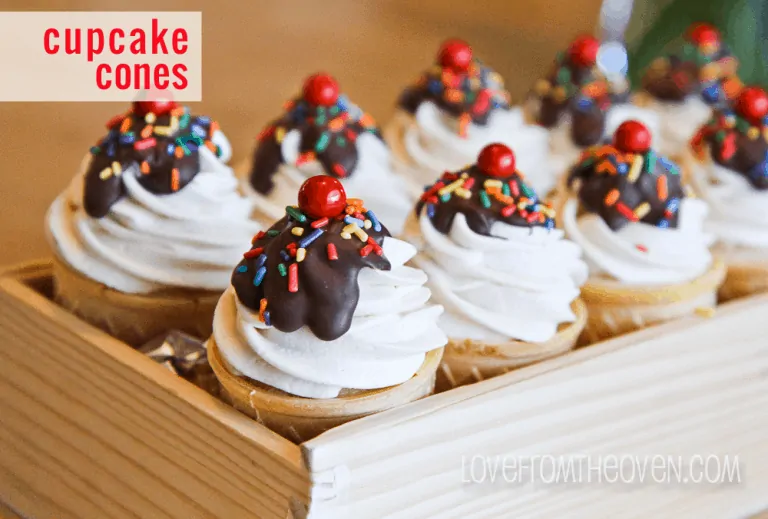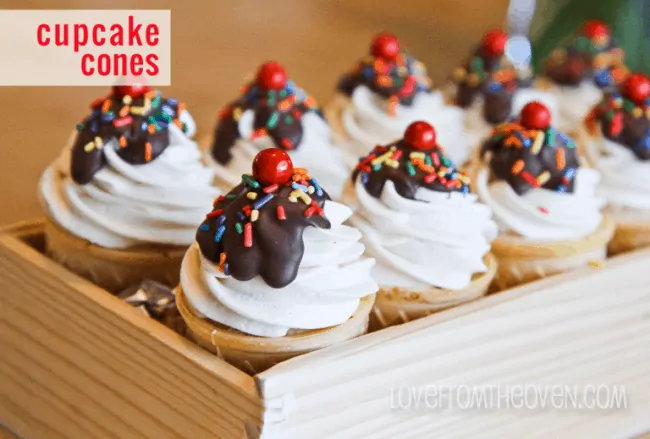 As usual, I was running a bit behind, so I whipped these up quickly and did not photograph the process. But never fear, I have a whole post that I did a few years ago about them where I show step by step how I make them! I do have some awesome pans by Kupcake Konz that I use to make mine.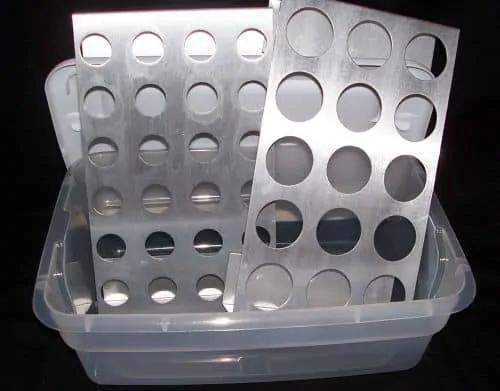 For $25 it's been money well spent. I use the pans often, and it really truly is as easy as making regular cupcakes. One of the awesome things about the Kupcake Konz pans is that you can actually decorate and then transport the cupcakes in the pan, very securely, which I LOVE. I've tried making these in muffin tins, and my hats off to anyone who pulls that off, I lack the steady hand to not knock mine over and transporting them, yeah, not fun. I really think transporting in these pans is easier than transporting traditional cupcakes. Did I mention I love the pans? 🙂
And seriously, how darn cute are cupcakes baked into cones???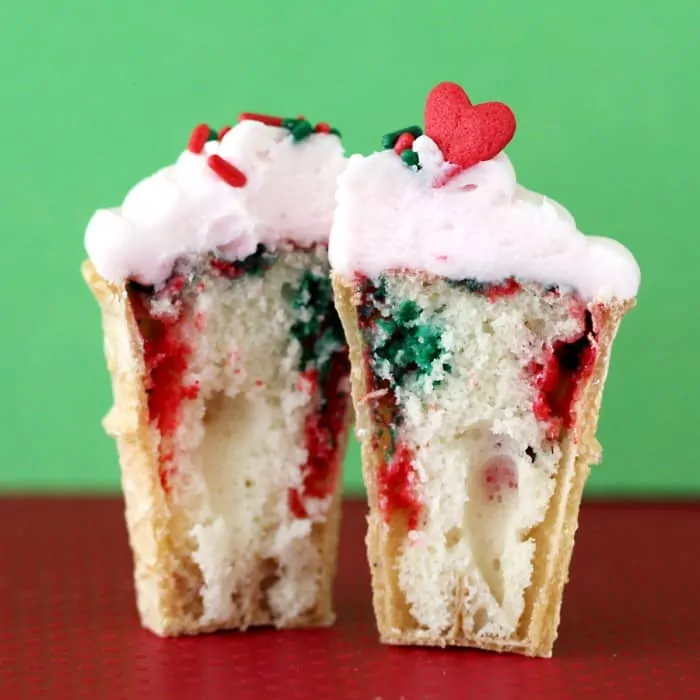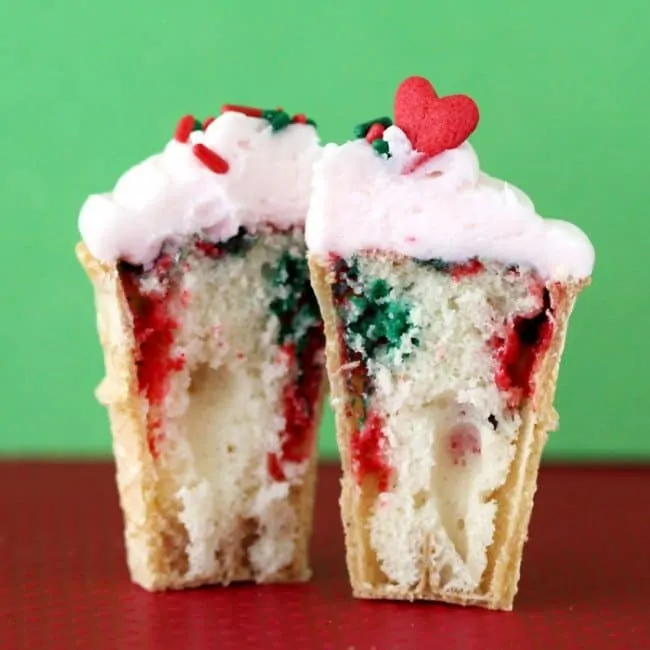 I've had a few people on Facebook asked me what frosting recipe I used for the Cupcake Cones I made for my daughter's party. I've shared before that if I'm not baking for the blog, I almost never use a recipe for frosting. I usually start with a cup of softened butter, 1-2 tablespoons of vanilla extract (usually two), powdered sugar, a sprinkle of salt and some milk, or if I have it on hand, whipping cream. I've really yet to screw that combo up, and just add more powdered sugar if I want a firmer consistency, and more milk/cream if I need to thin it out. For my post talking all about frosting, head here to read more.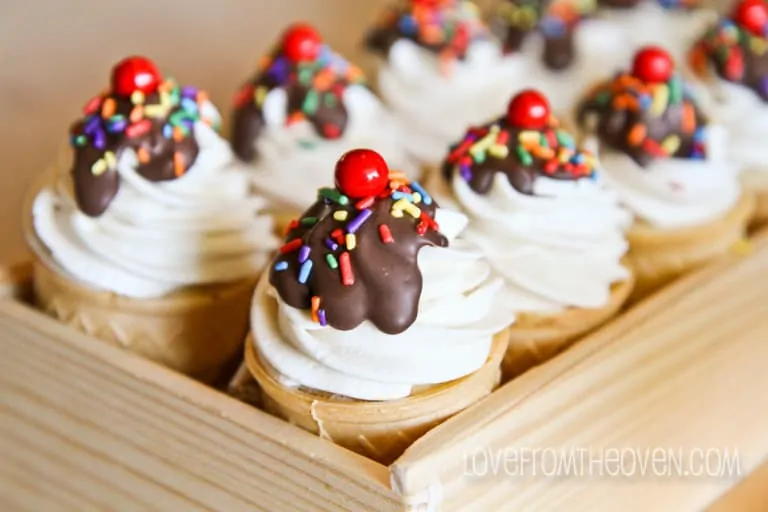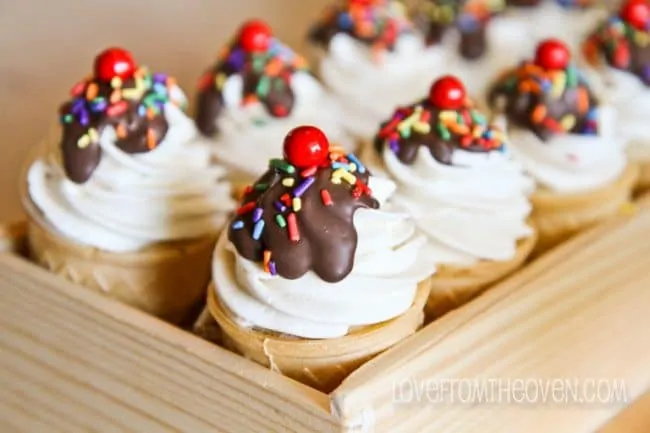 For this batch of cupcake cones, I decided to have fun and make them look a bit more like sundaes and top them with chocolate coating, must like I've done with cupcake sundaes.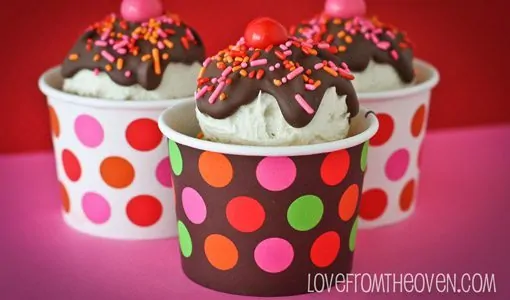 You can head to this post to see exactly how I topped them with chocolate coating, sprinkles and for the cones, Sixlets candies. While this shows the cupcake sundaes, the process is really identical with the cupcake cones. For my frosting I piped it onto the cones using a Wilton 1M Tip. The cake is simply a box mix. With the right pain, these really are easy, I promise! I did store them in the fridge until the party. One downside of the cupcake cones is if you bake them days ahead of time, they will get soggy. I find making mine the night before (or day of if I can) works out great. I also like to keep them in the fridge.
Someone also asked where I found the cute box that I show in this picture. I made more than my Kupcake Konz pan carried and needed a way to carry the extras.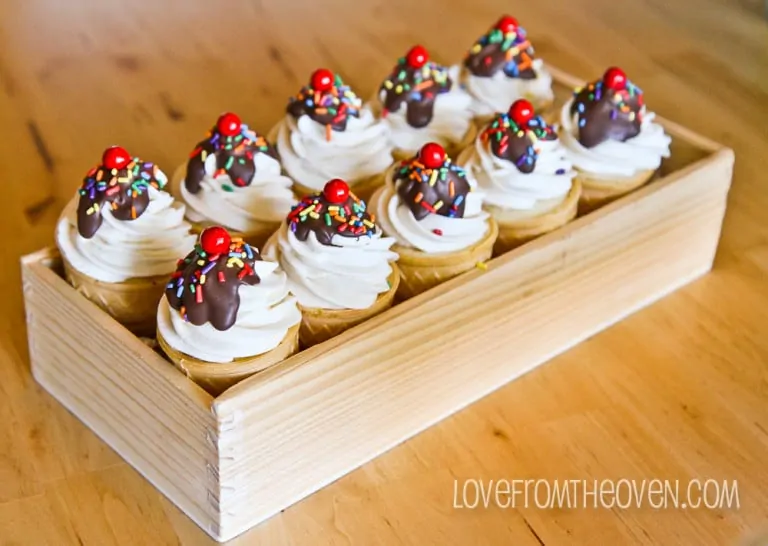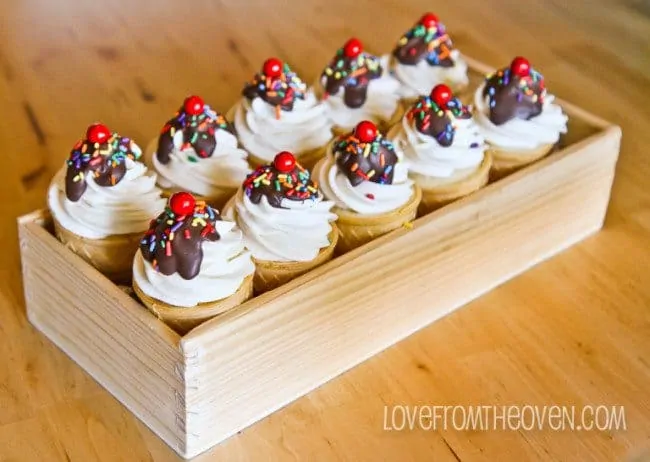 Ready for this exciting cupcake carrier box?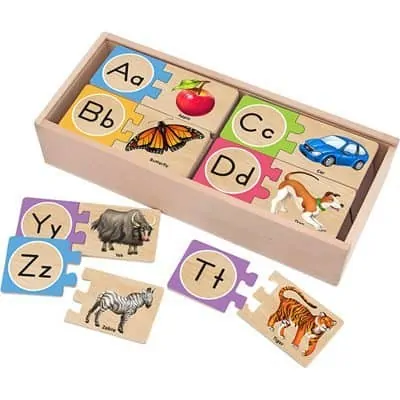 Yep, a puzzle box. I'm a big believer of looking around and seeing what can work, and no room is off limits! Use your imagination, it's amazing what you can find. I added some tin foil to help fill space, and it worked out great, even being transported to the party.
If you've never made cupcake cones, give them a shot, they really are SO fun. You can bake them in a muffin tin pan, just move slowly and steadily. Another option is to bake cupcakes and drop them into cones, which I've found works well with Cone Guys Cones as I show here…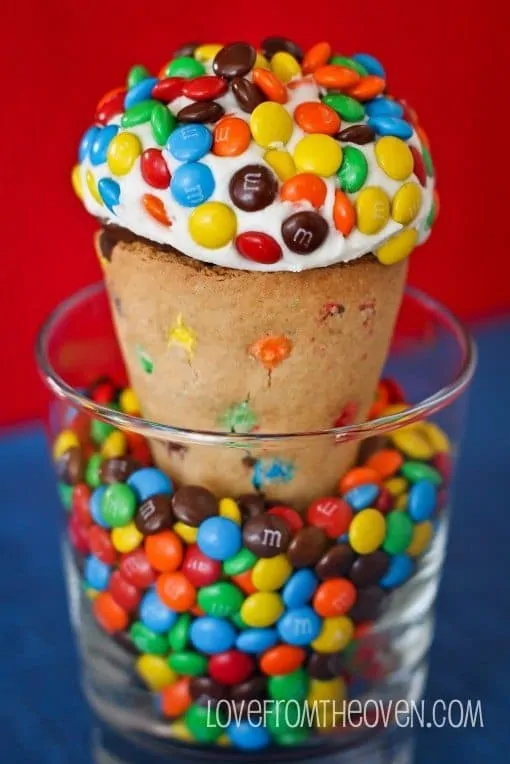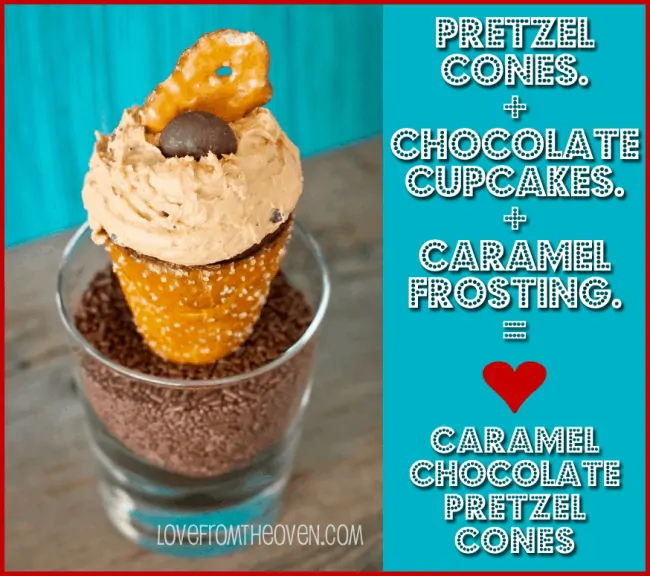 And with waffle cones. You can see my how to post for those here.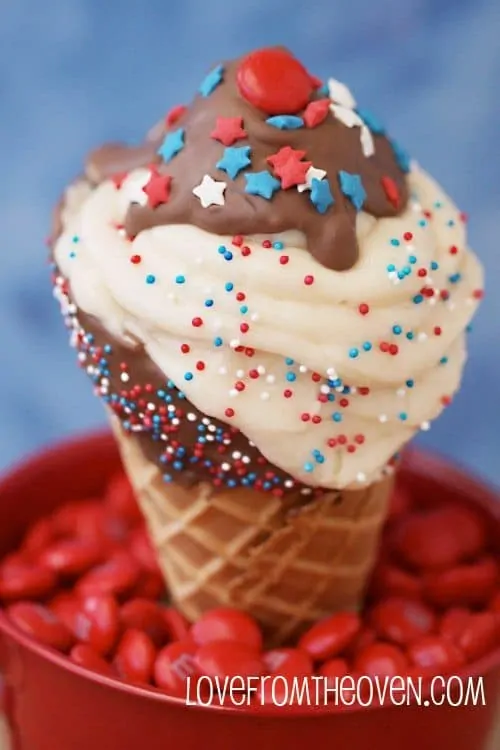 See, I told you, I love cupcake cones! 🙂