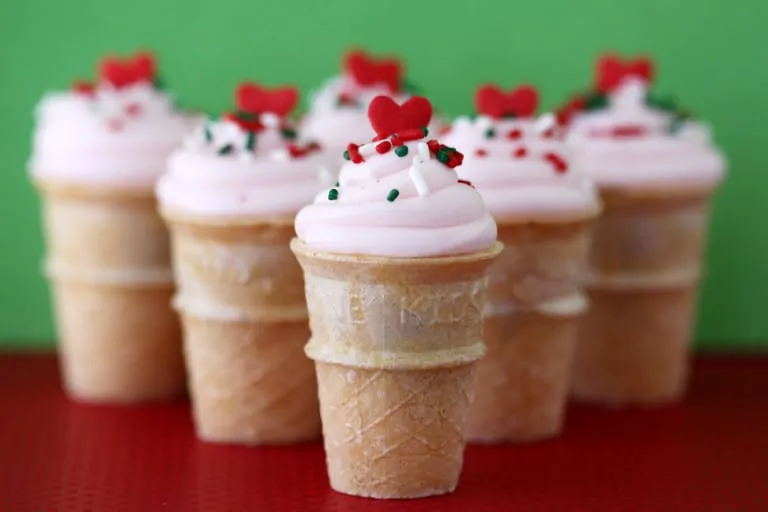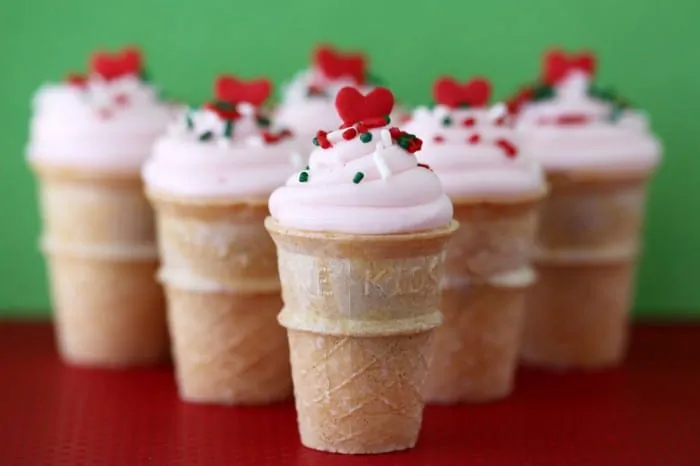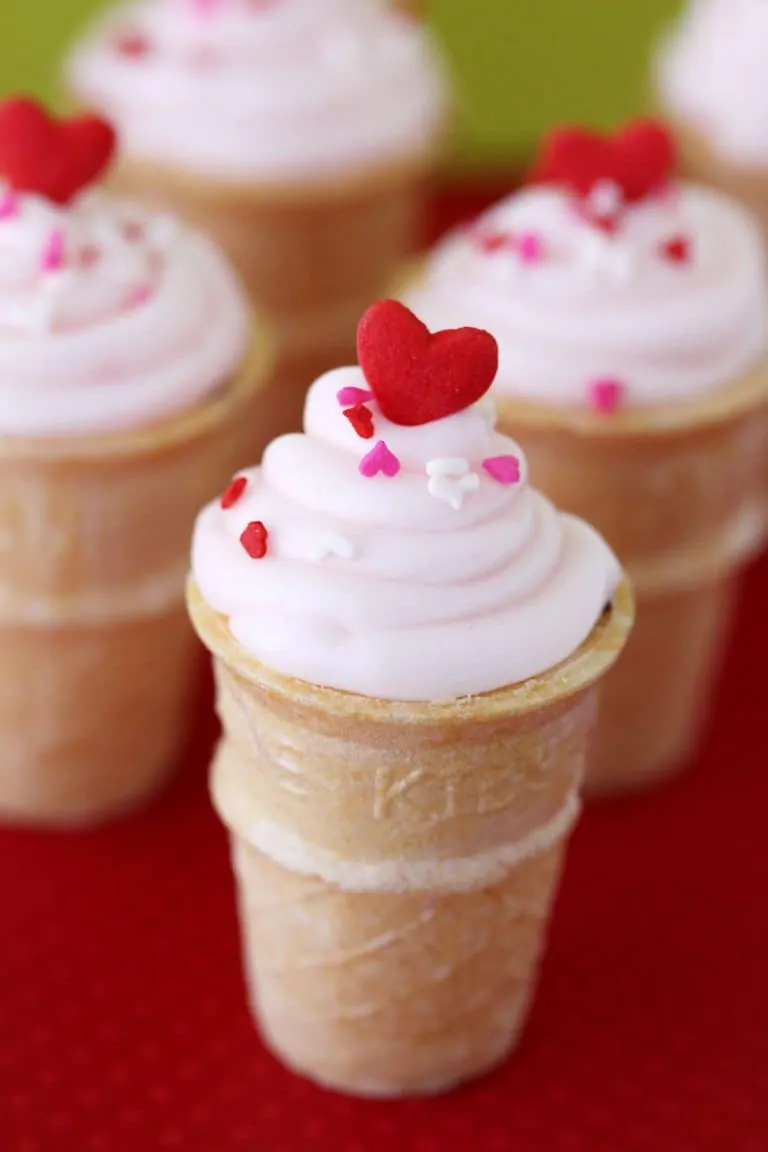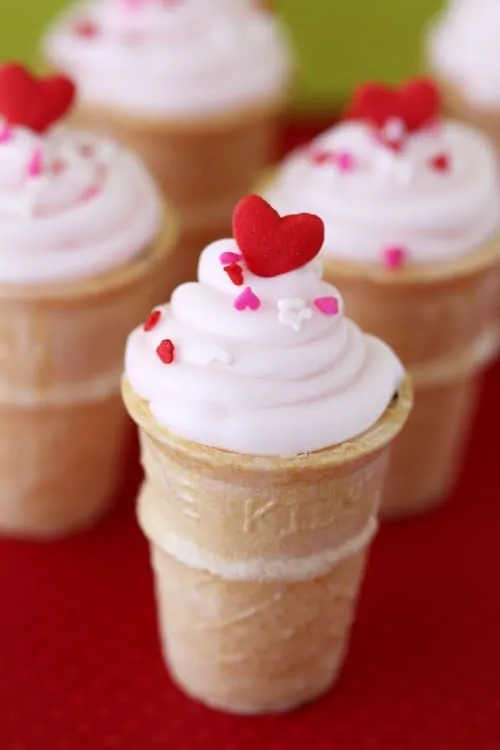 What do you get when you combine a cupcake with an ice cream cone? A really adorable (and portable!) treat that kids (and adults like myself) go crazy for. Ice Cream Cone Cupcakes! Over the summer I was visiting a friend who had these great pans that were made specifically for making ice cream cone cupcakes – pure baking brilliance! Years ago I tried to make these by balancing my cones in a muffin pan, and it was an epic failure to put it mildly, so I never revisited the idea.
Once I saw those cupcake cone pans though, I HAD to have them. And I had to have one of you have them as well. I am so excited to share my review of Kupcake Konz Ice Cream Cone Cupcake Pans. And even better, they are going to give one of you a Kupcake Konz Ice Cream Cone Cupcake Combo Kit! Yay!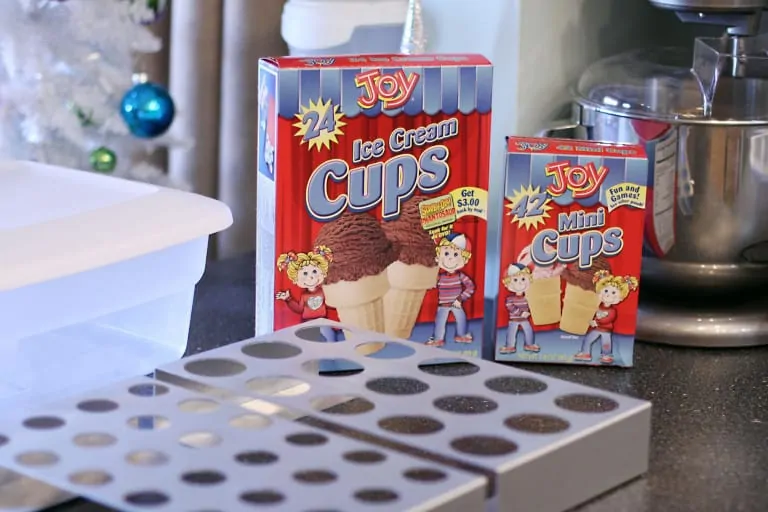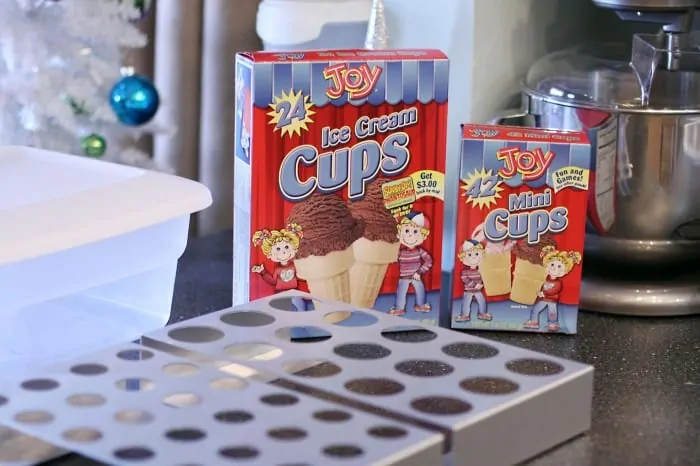 Kupcake Konz pans were created to allow you to bake, cool, decorate, store and even transport your cupcake cones all in one pan. I am very happy to say that in my experience, these pans do all of that wonderfully. Oh how I LOVE when a product delivers and does what it says! Let me show you how this works.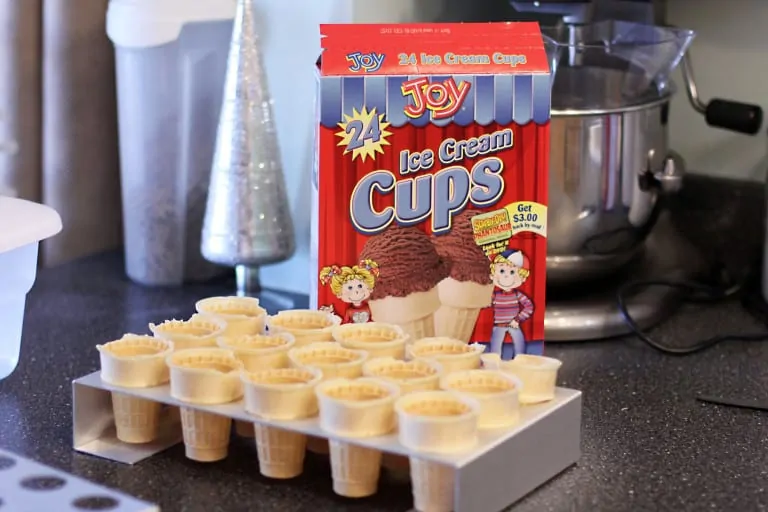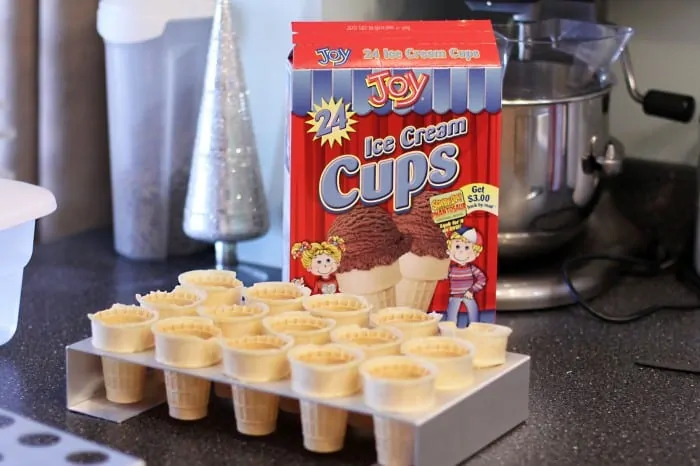 Kupcake Konz ice cream cone cupcakes allow you to bake a regular cake mix right into ice cream cones. I picked up Joy Cones, in the "cups" and "mini cups" sizes (both found at my local Walmart).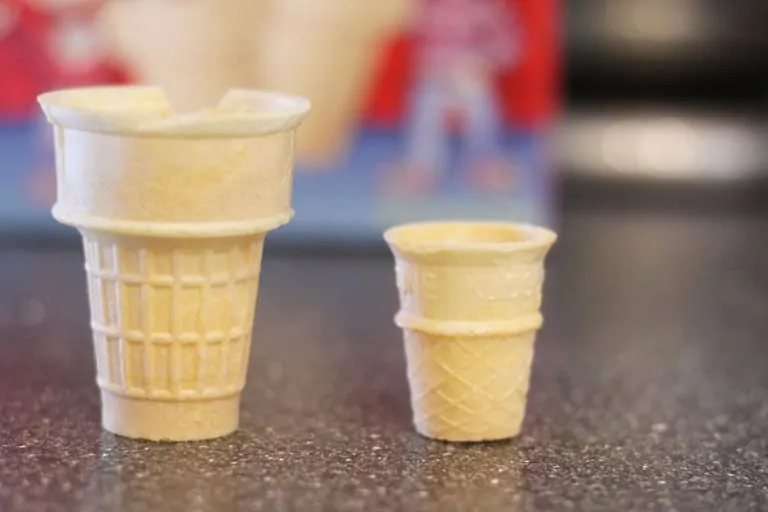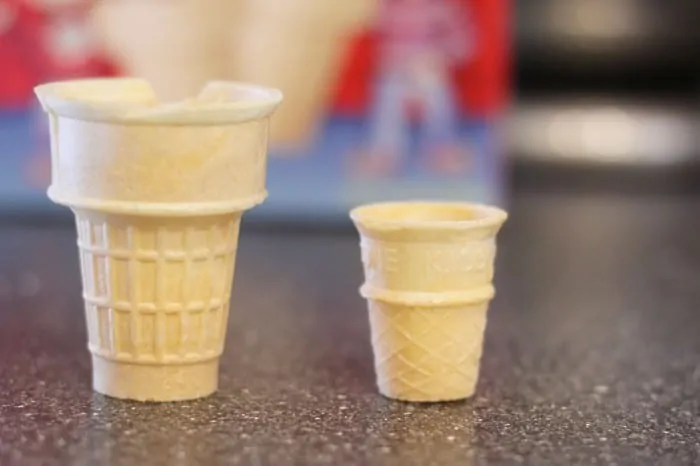 They recommend that you use a cake mix without pudding in the mix (and they like Duncan Hines, and recommend Jiffy Cake for small batches). You simply prepare your cake as directed on the package, but instead of using cupcake liners, you get to use ice cream cones. Fun stuff. You can find their baking and decorating Tips and FAQ here.
I used a plain white cake mix and decided to make it "funfetti" with the addition of sprinkles. I wanted to do two types, so first I did a fall funfetti by adding fall sprinkles to half of my batter…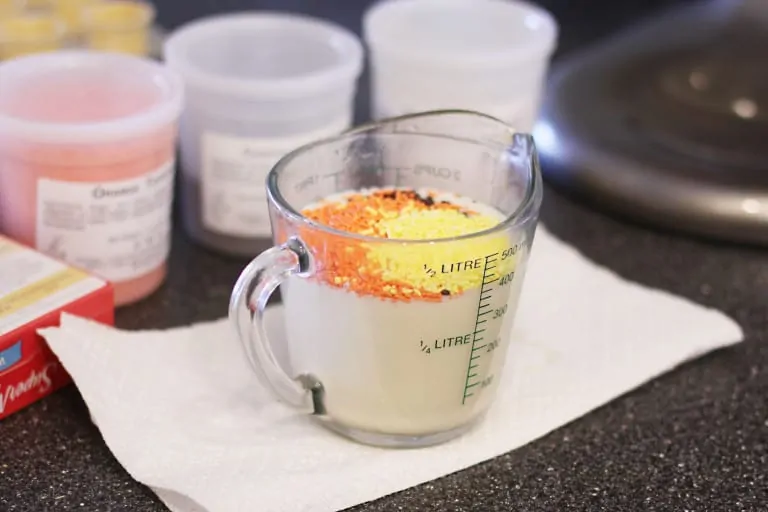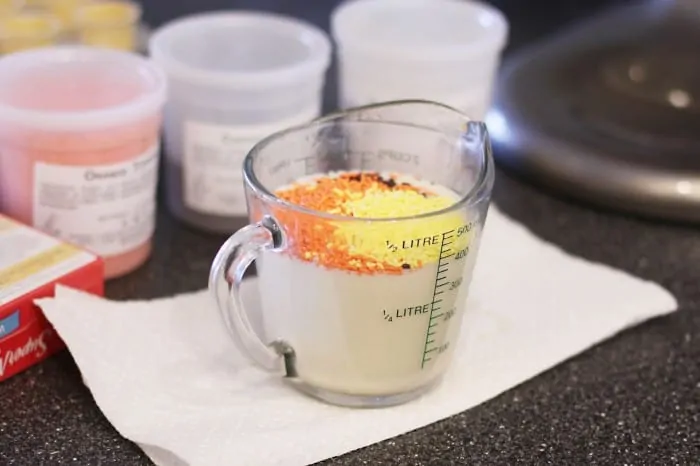 Mix it up and you have funfetti…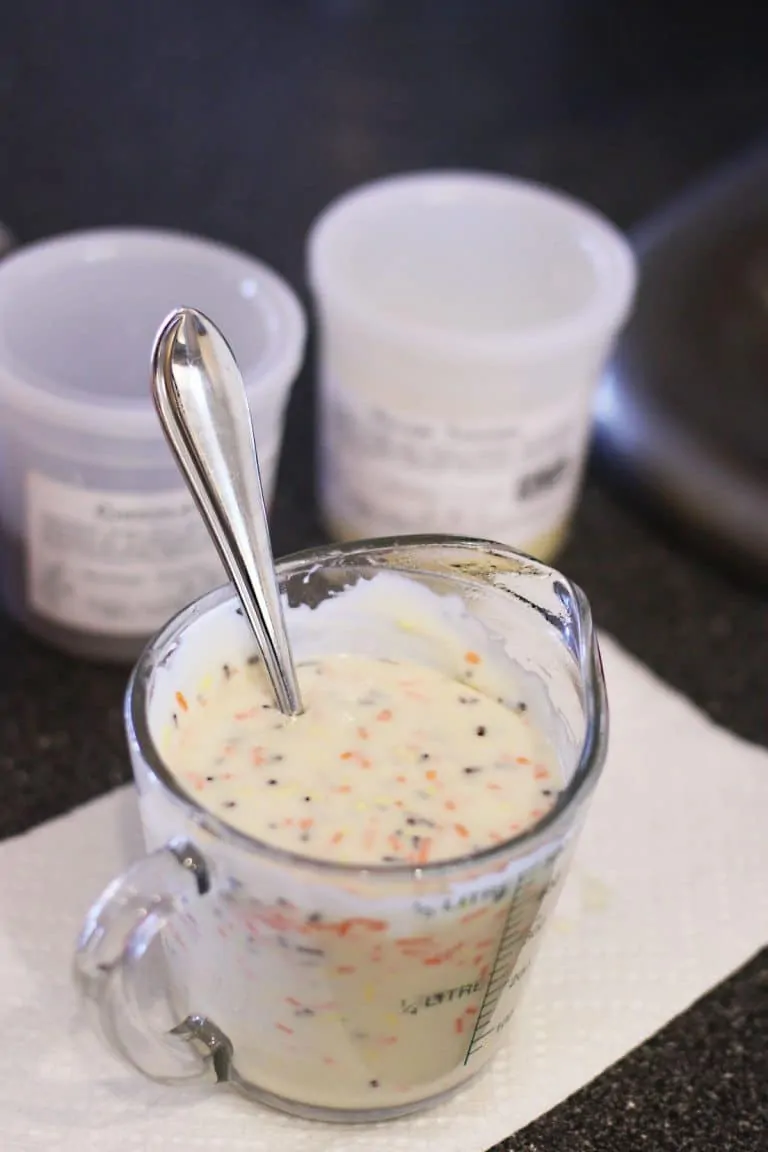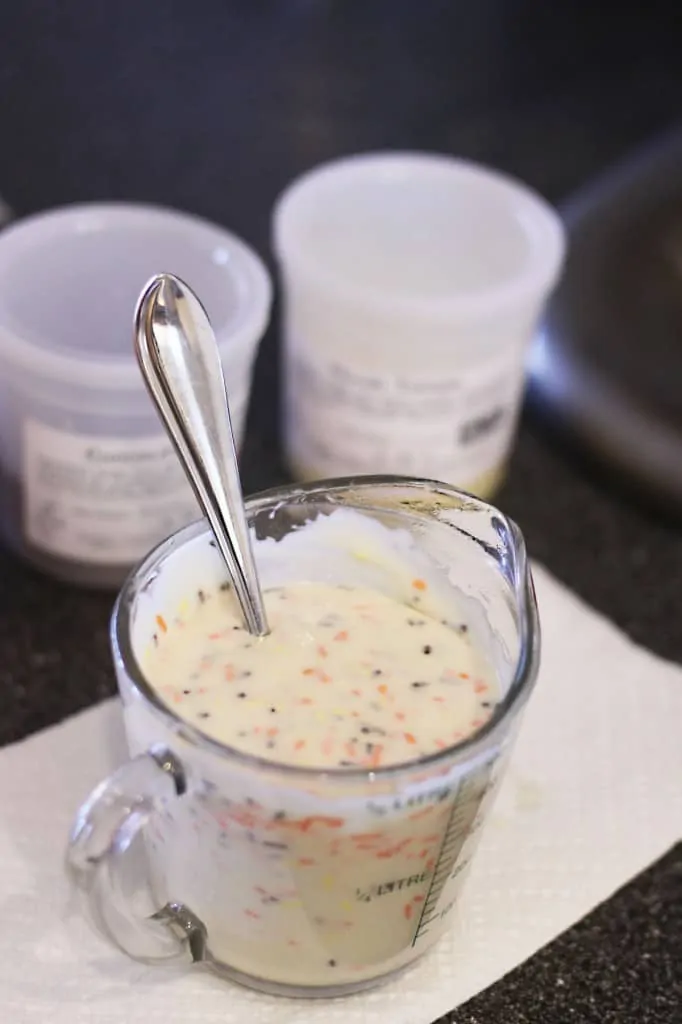 I then poured my batter into my ice cream cones that were in the Kupcake Konz pans.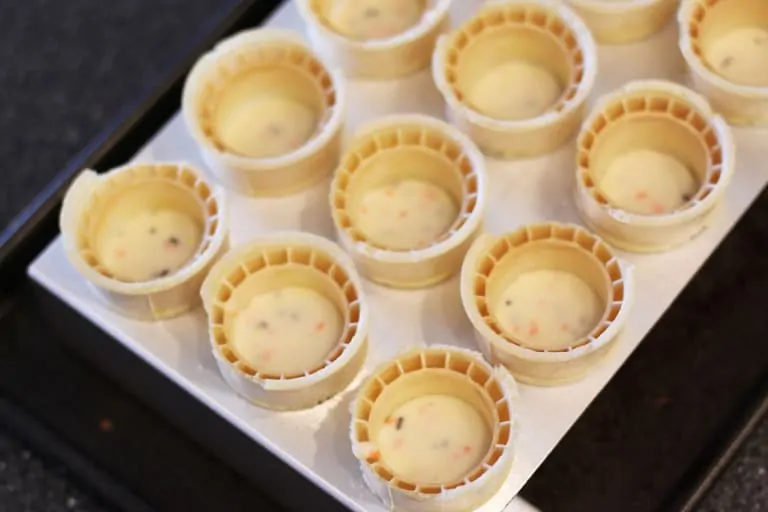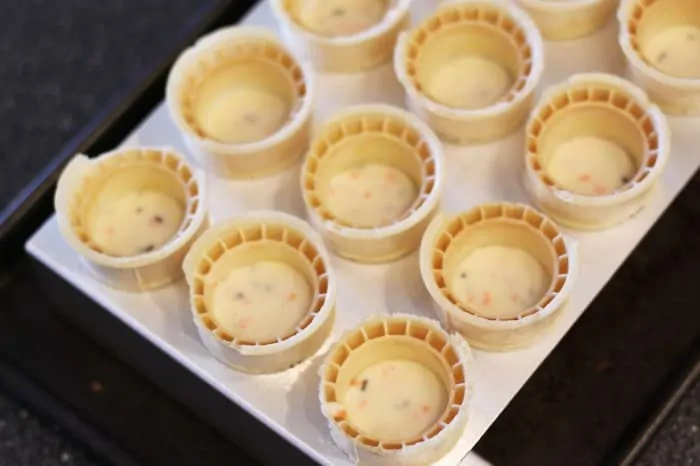 And into the oven these went. For my mini cones I decided to do mini hearts and a Christmas sprinkle mix. Kupcake Konz recommends that you use the squeeze bottle to fill the mini cones, so I filled my cones and then added sprinkles. It was very easy to use the squeeze bottle, and not messy at all.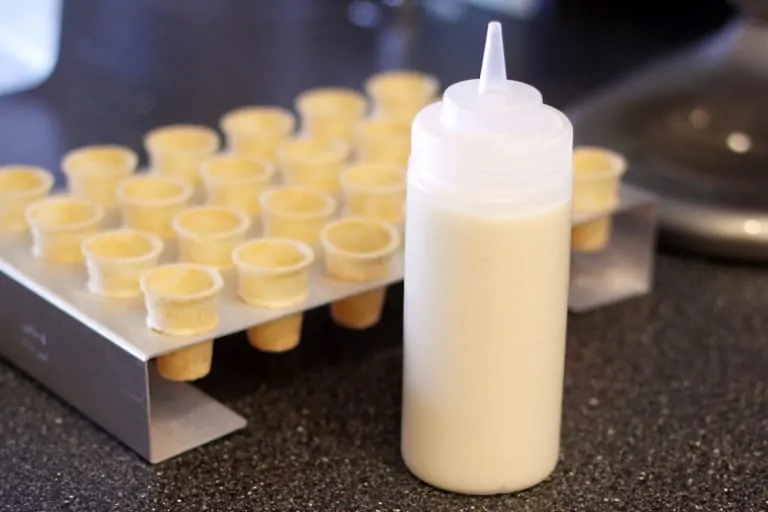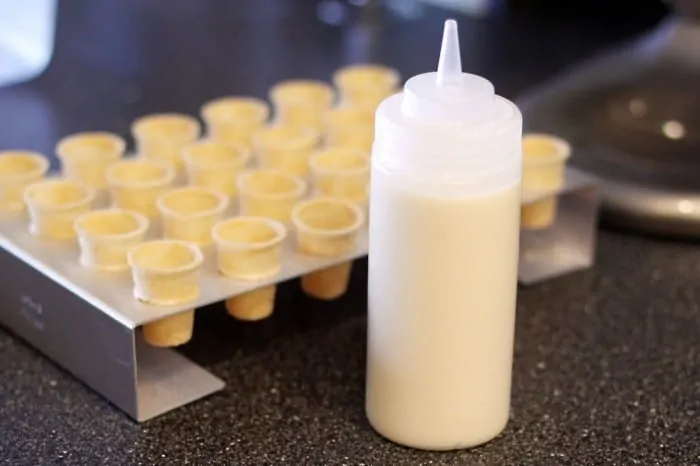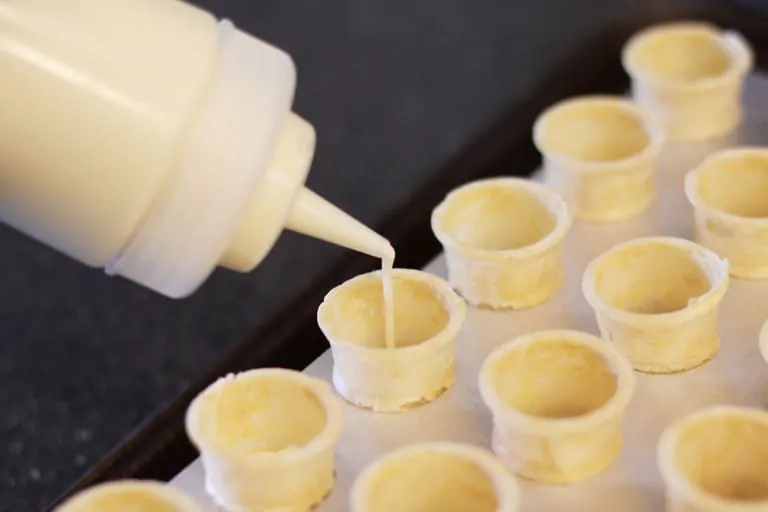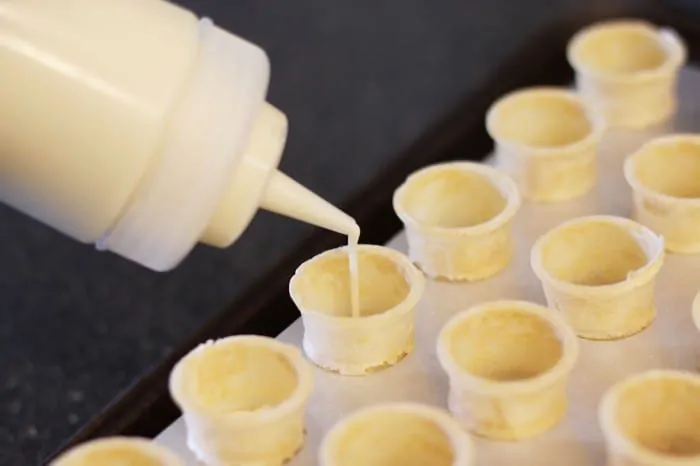 After I filled my cones, I then added sprinkles to my cones, stirring gently to combine them with the cake mix.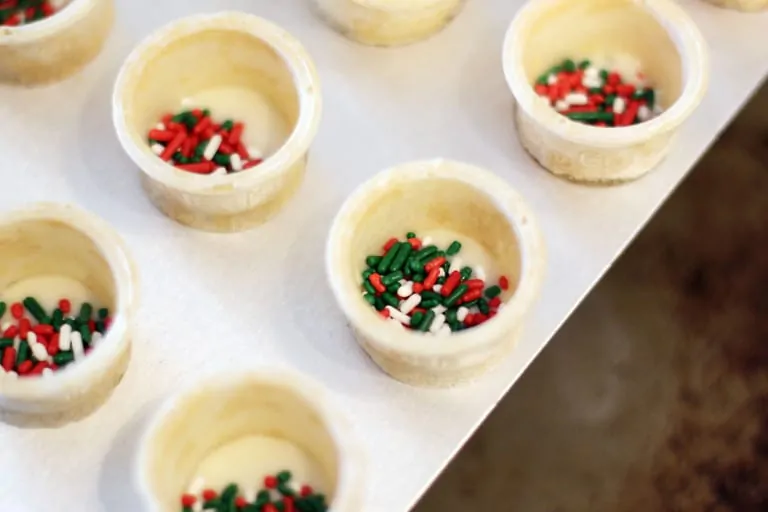 A great thing about adding the sprinkles after filling the cones is that you can use different sprinkles in each one if you like.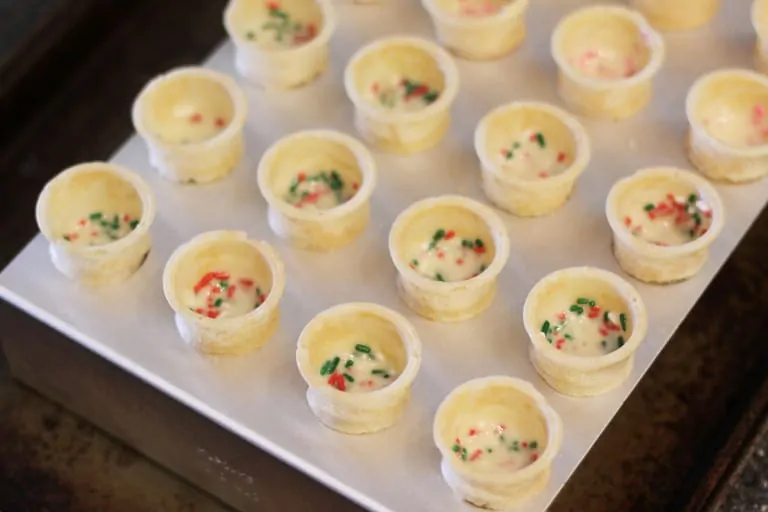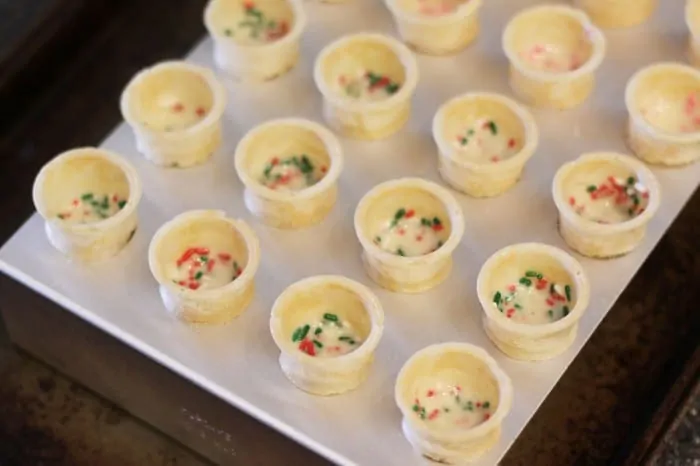 In to the oven they go!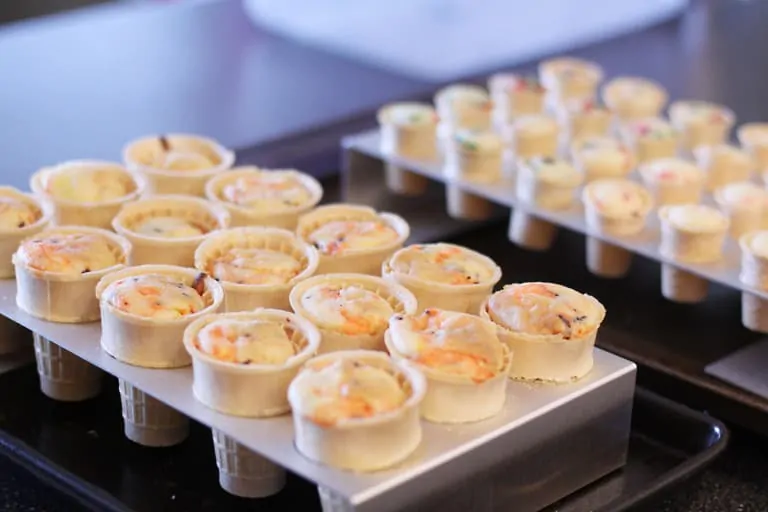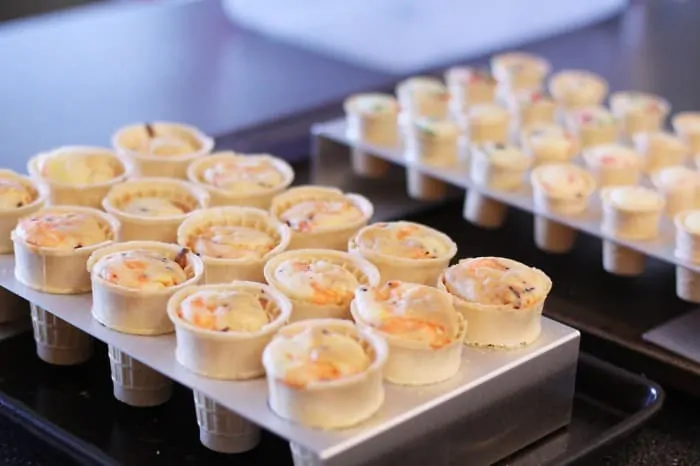 Check it out – cake in cones and not a single one (or 12) fell over when I tried to put them in the oven (I did mention my previous attempt without these pans was a failure, didn't I?). They can cool right in the pans until you are ready to frost (which I'm pretty much always ready to do).
For my "fall" cupcakes, I made a caramel buttercream recipe from Wilton, but I added one teaspoon of sea salt (I actually always add salt to all of my frostings to cut the sweet and give it a bit more depth of flavor), so now we have a salted caramel buttercream. It's as good as it sounds, trust me.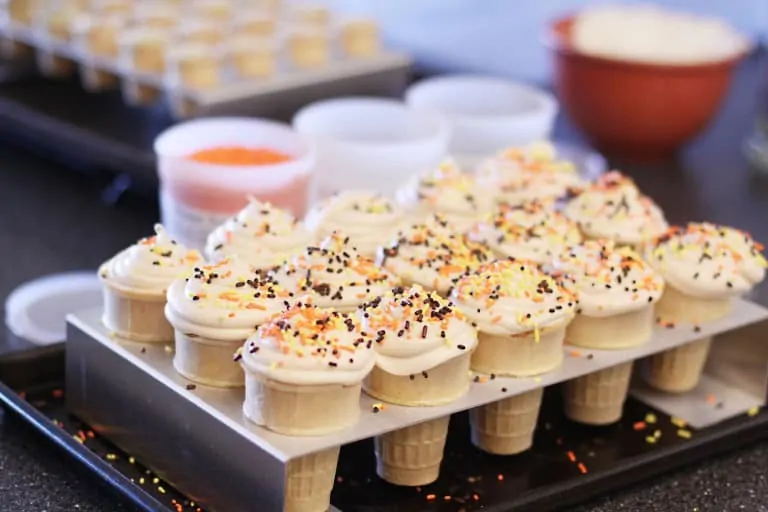 I put my frosting in a large Ziploc bag and cut a corner off to pipe it on the cupcakes (this is my favorite short cut, no piping bags or tips to clean, just toss in the trash when done). Add your sprinkles and holy cute cute cupcake cones! Now, because I never want to recommend a product or recipe I don't try personally…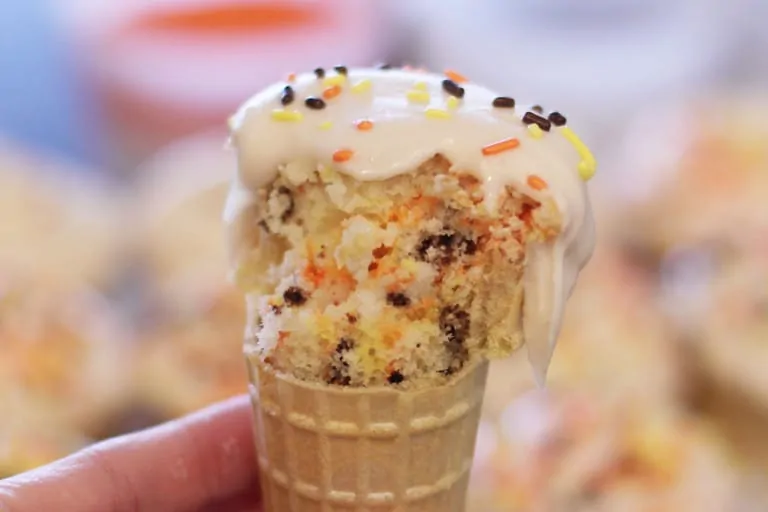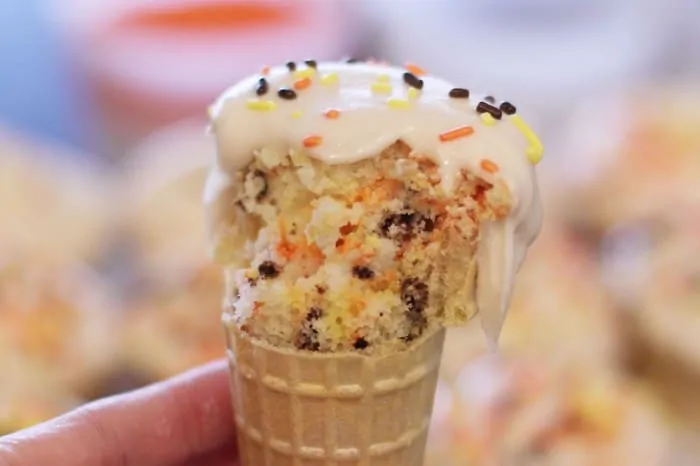 There is something extra delicious about the cupcakes in the cones. The cones soften just enough to create a great texture combo. How fun are these for a non pumpkin dessert at Thanksgiving?????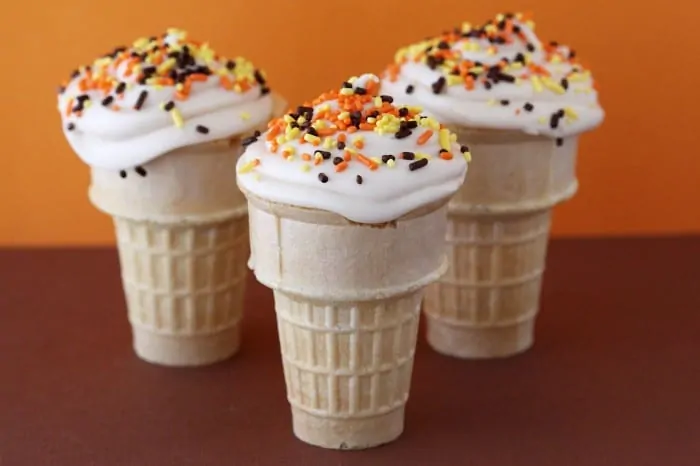 For the mini cones, I decided to use some of the crushed candy canes I made for my Double Chocolate Candy Cane Cookies to create a Candy Cane Buttercream. WHERE HAS CANDY CANE BUTTERCREAM BEEN ALL MY LIFE????? Wowza. I used my favorite buttercream frosting recipe from Sweetapolita, and added 3 teaspoons of the crushed and sifted candy canes. It's life altering deliciousness. I recommend making it ASAP. Even if you aren't making cake or cupcakes. Just make it and get a spoon. Seriously.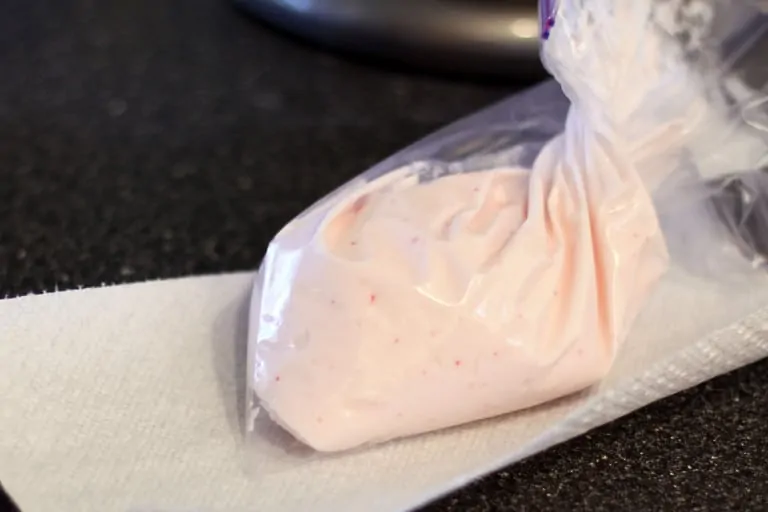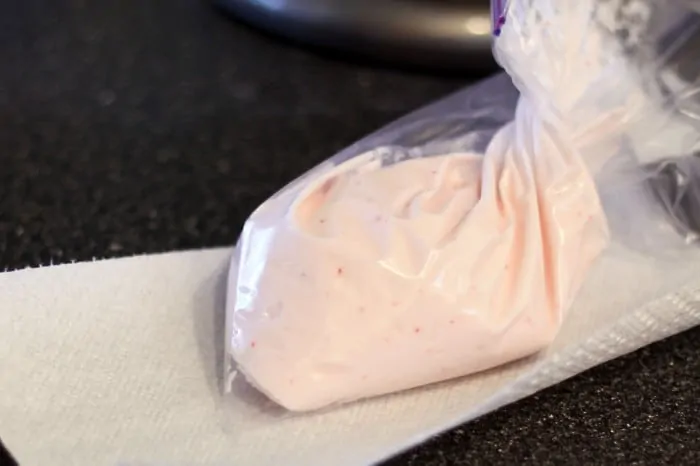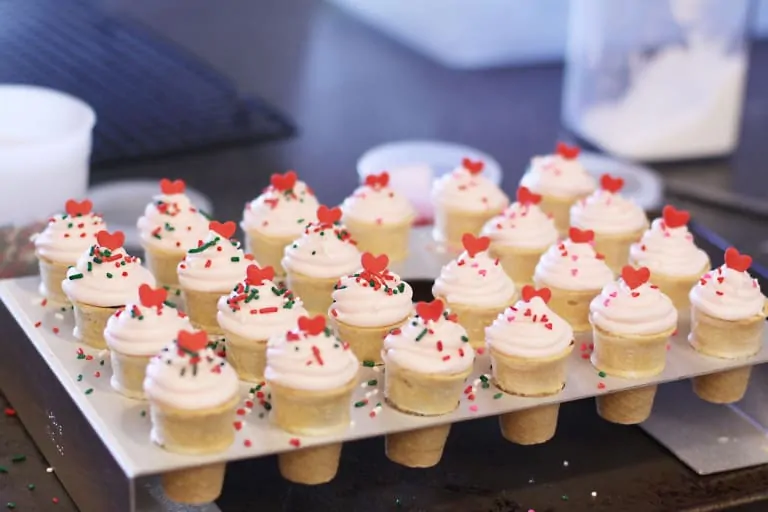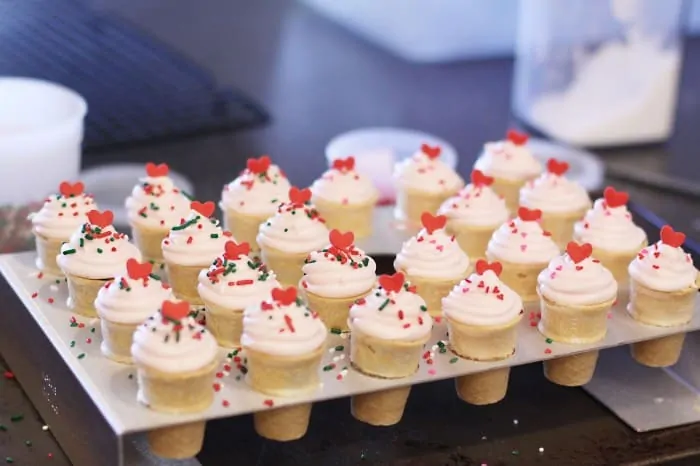 I loved frosting the cupcake cones in these pans, it's like having an assistant hold each cone for me. An assistant who is quiet and doesn't eat my frosting. It's bliss. And look how cute they are inside!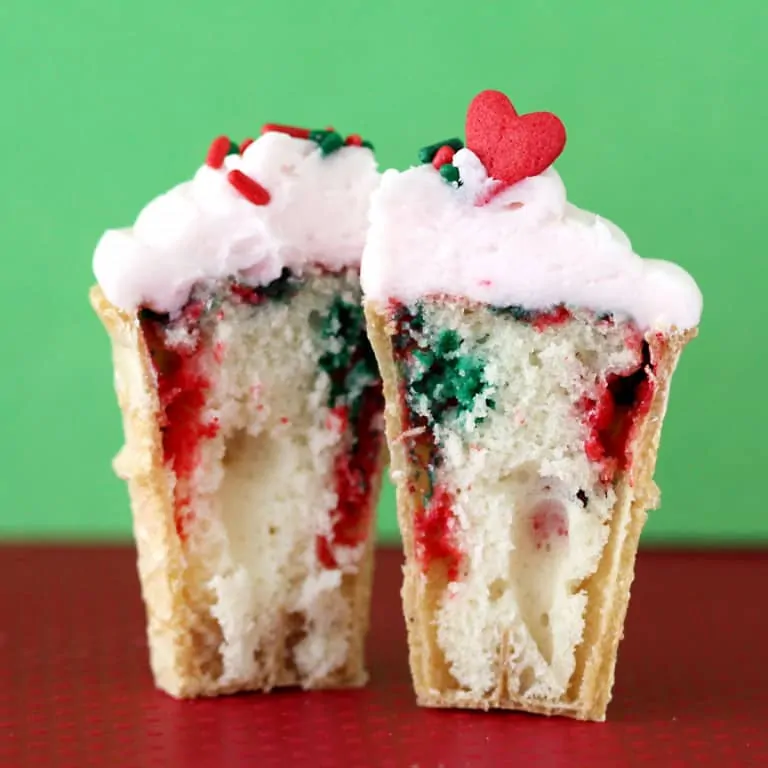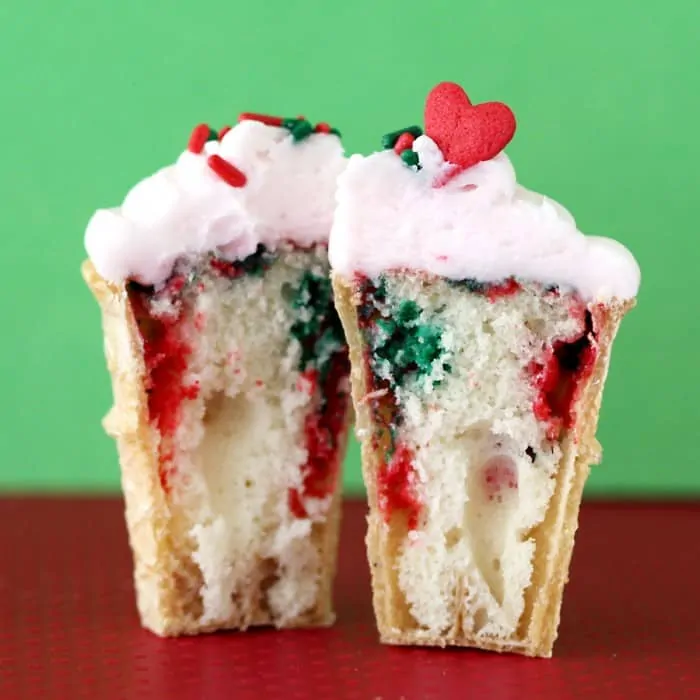 These are SO fun. And SO easy. Love it.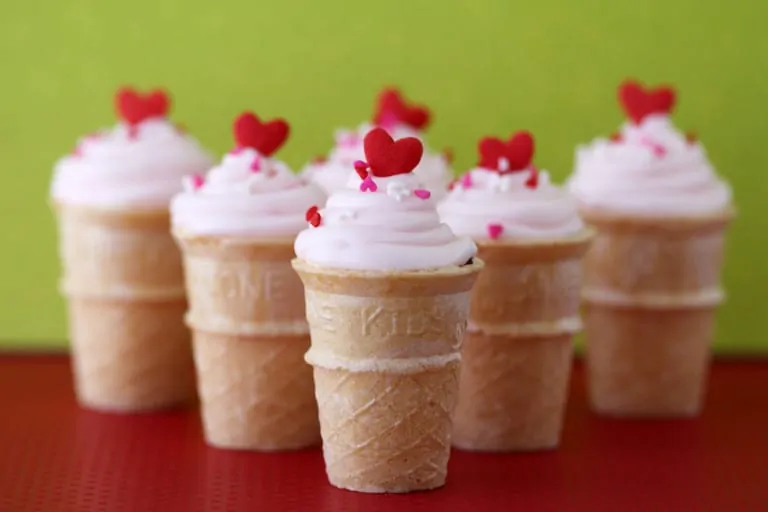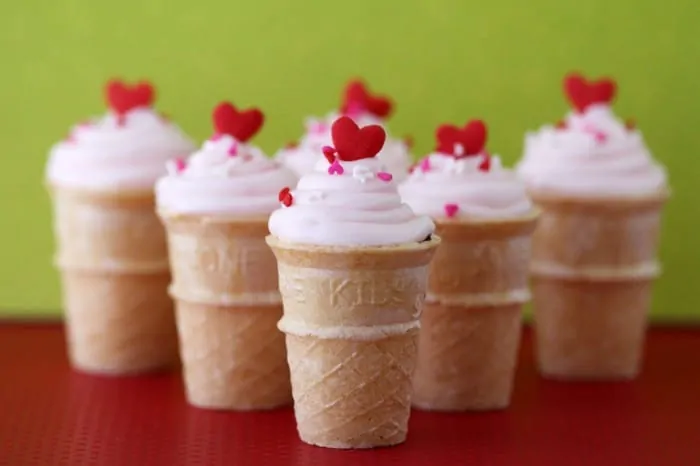 How cute for a party!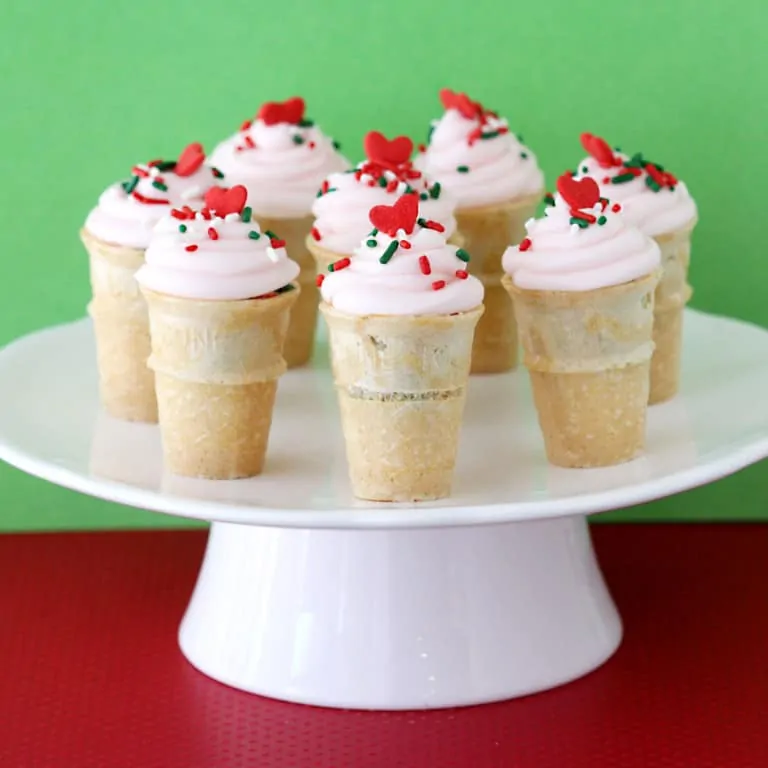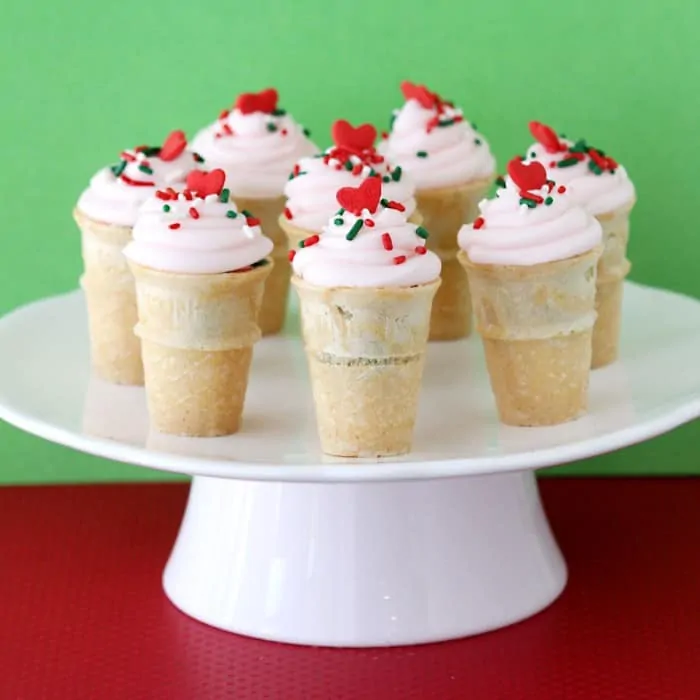 And speaking of a party, if you need to take them somewhere, they can stay right in the pans and transport that way!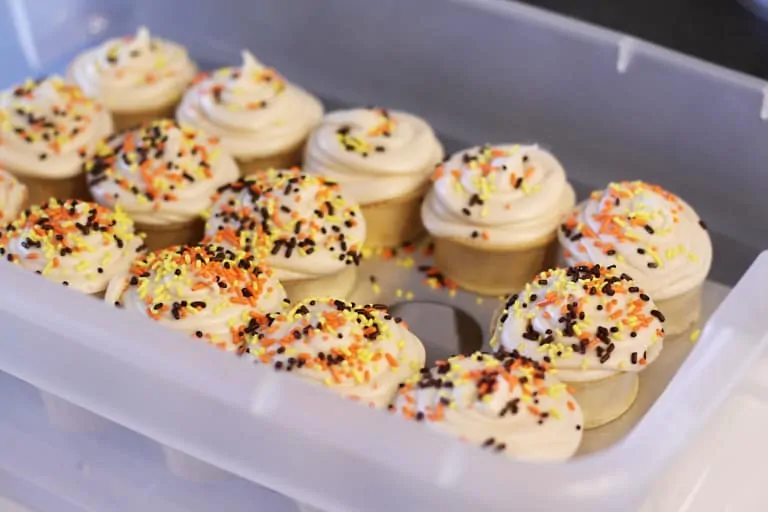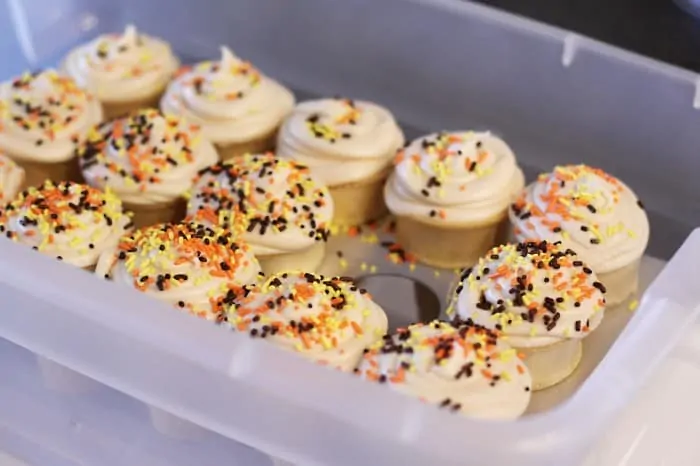 Just pretend one isn't missing. But I did eat it to make sure it was okay for you, just so you know. 🙂 It wasn't my lack of willpower with that salted buttercream or anything like that.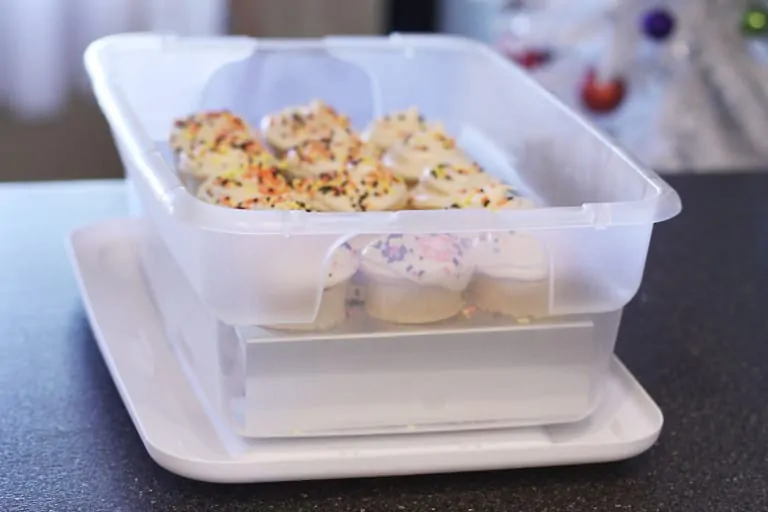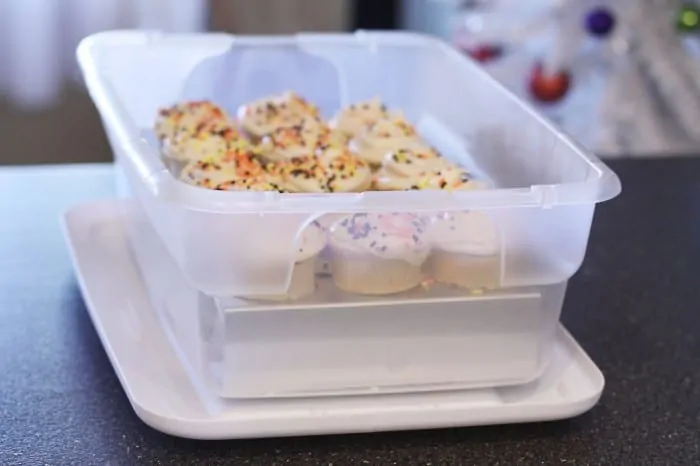 Here is a comparison of the two sizes for you…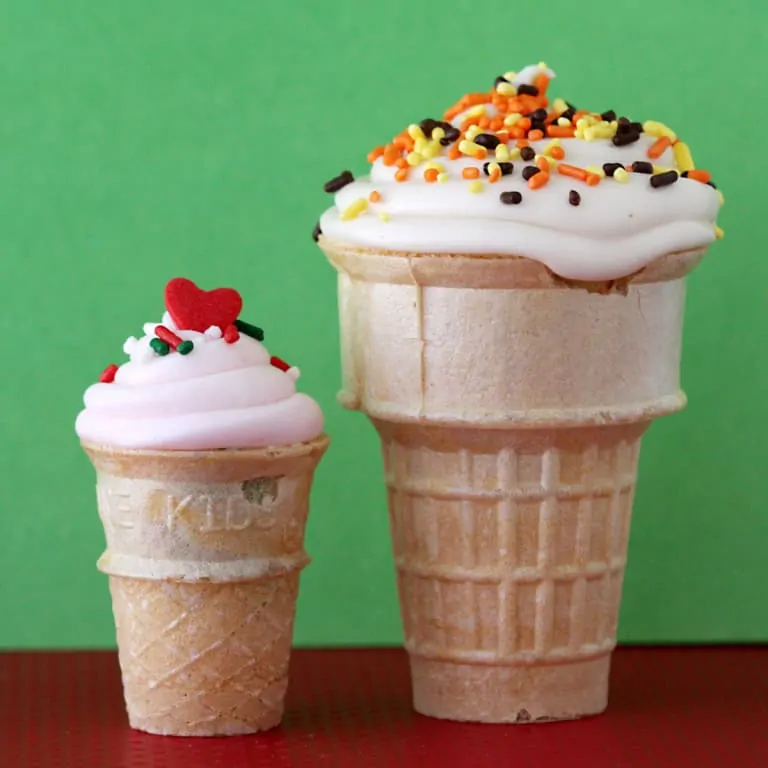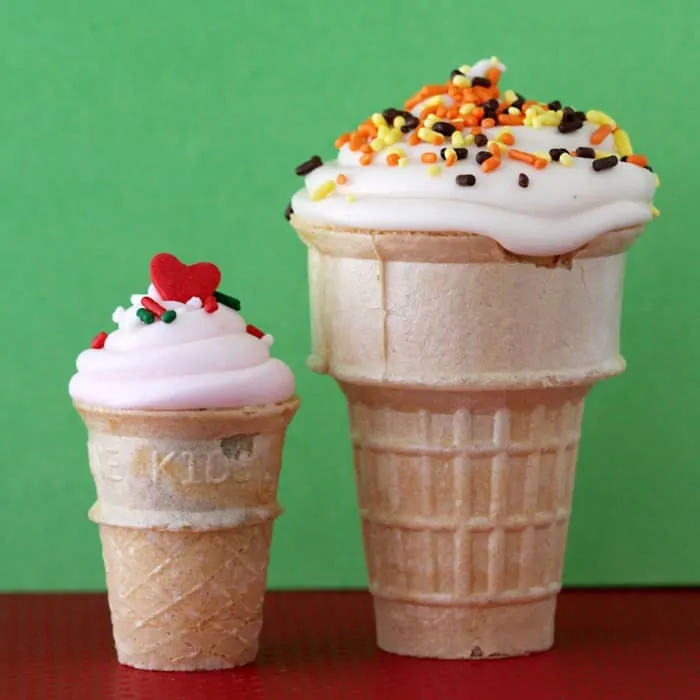 I can totally see doing a variety of flavors and decorations, especially in those sweet little mini cones. I almost want to host a party just to make lots and lots of these. I guess I could do that without the party, but I may go into sugar shock. Decisions, decisions.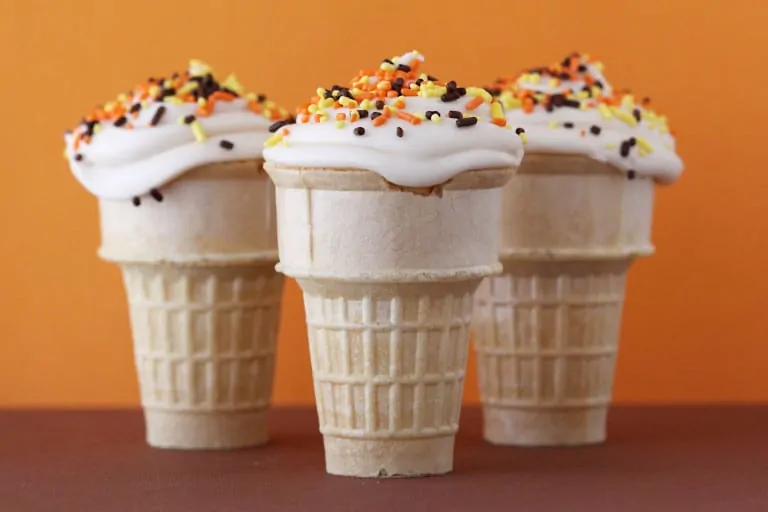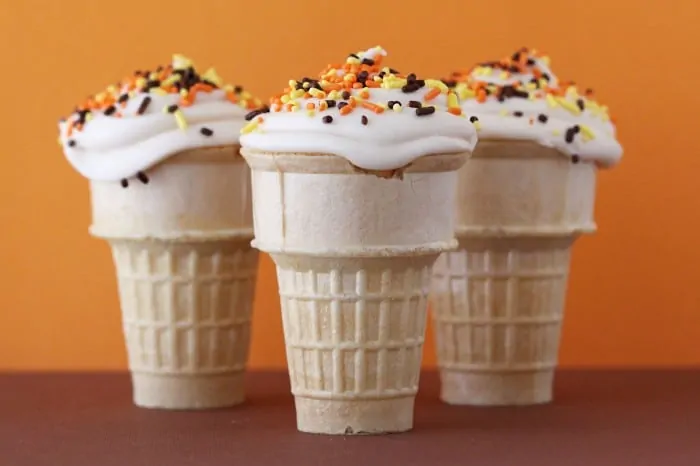 Two thumbs up to Kupcake Konz and their great product.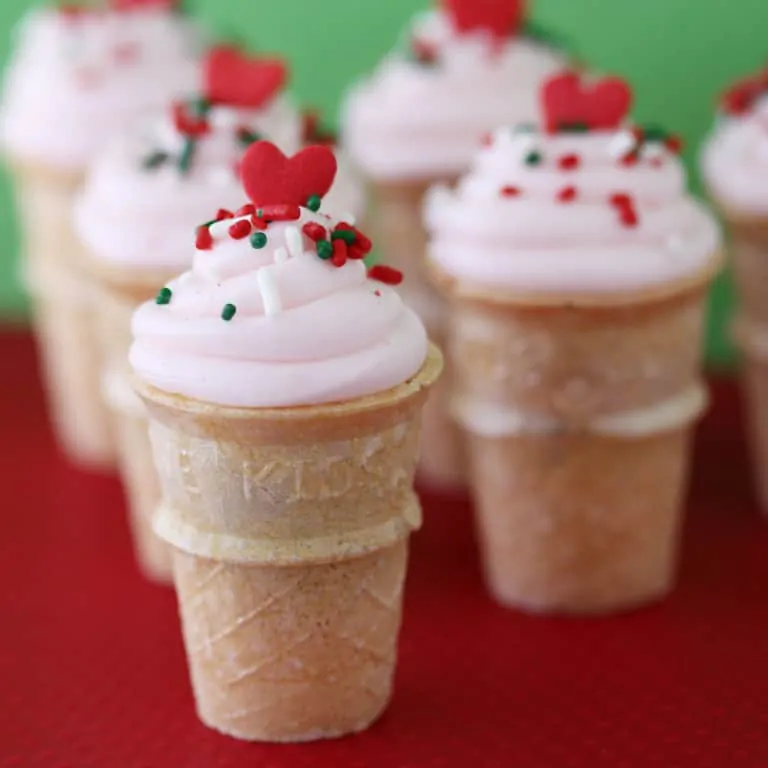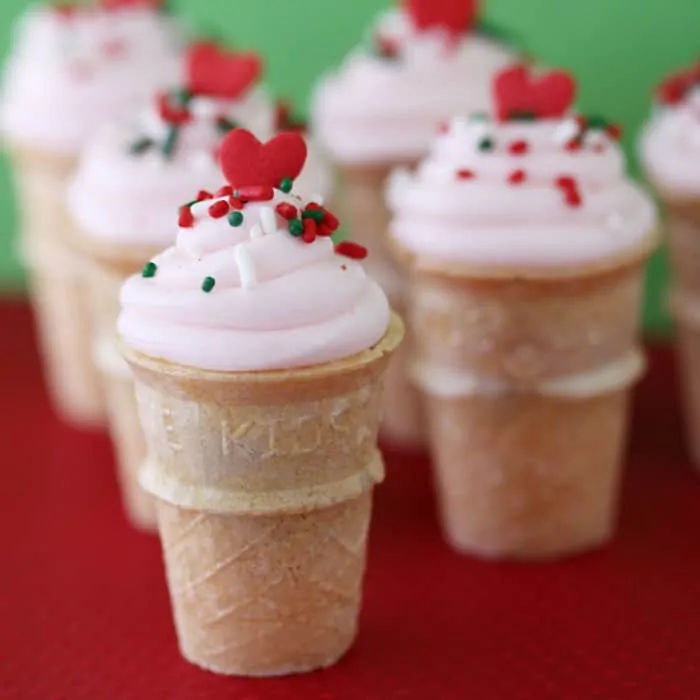 And the best part??? The folks at Kupcake Konz are going to give one of you a Kupcake Konz Ice Cream Cone Cupcake Combo Kit!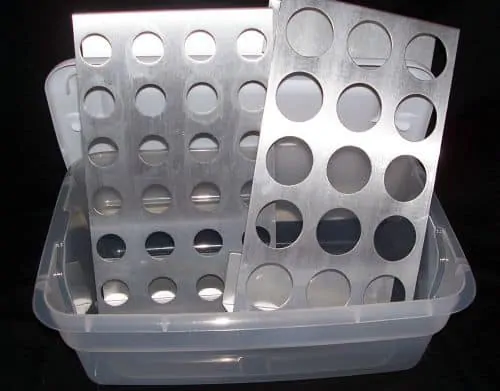 Here is how to enter…. CONTEST IS CLOSED
1. Leave a comment here on this post and you are entered to win! That's it! Easy as can be!
Would you like to increase your chances of winning? We can do that! Here is how to get up to four extra entries…
2. Follow Love From The Oven on Facebook & leave a comment here that you do.
3. Follow Kupcake Konz on Facebook (let them know I sent you!) and leave a comment here that you do.
4. Follow Love From The Oven on Twitter & leave a comment here that you do.
5. Share this giveaway on your Facebook, Twitter or other favorite social media site, and leave a comment here that you do.
For FIVE entries, you will leave FIVE separate comments on this blog post. This is a sweepstakes, and the winner will be selected through a random drawing on Friday, November 18th. No purchase necessary. Open to US residents. Thank you for entering and good luck!