I have another idea for Teacher Appreciation week for you, and this one could be used for Mother's Day, summer get togethers, kids parties – anything really! These are one of my all time favorite cupcake creations – ranking high on the cuteness scale. Ice cream sundae cupcakes. Minus the ice cream.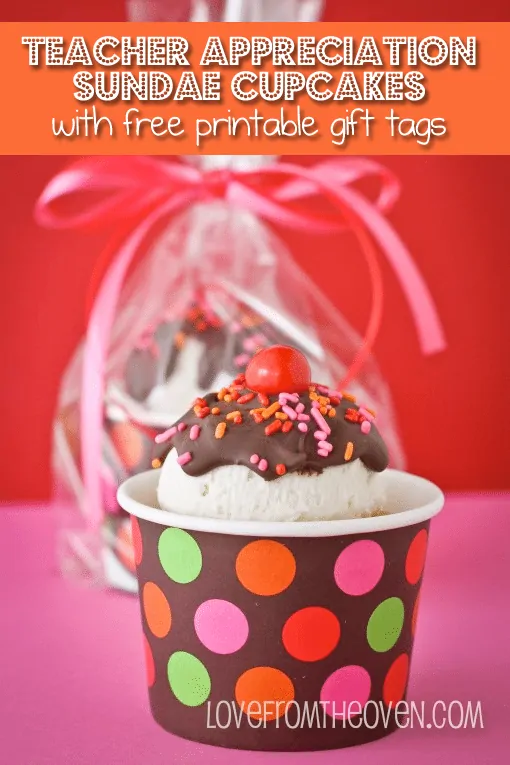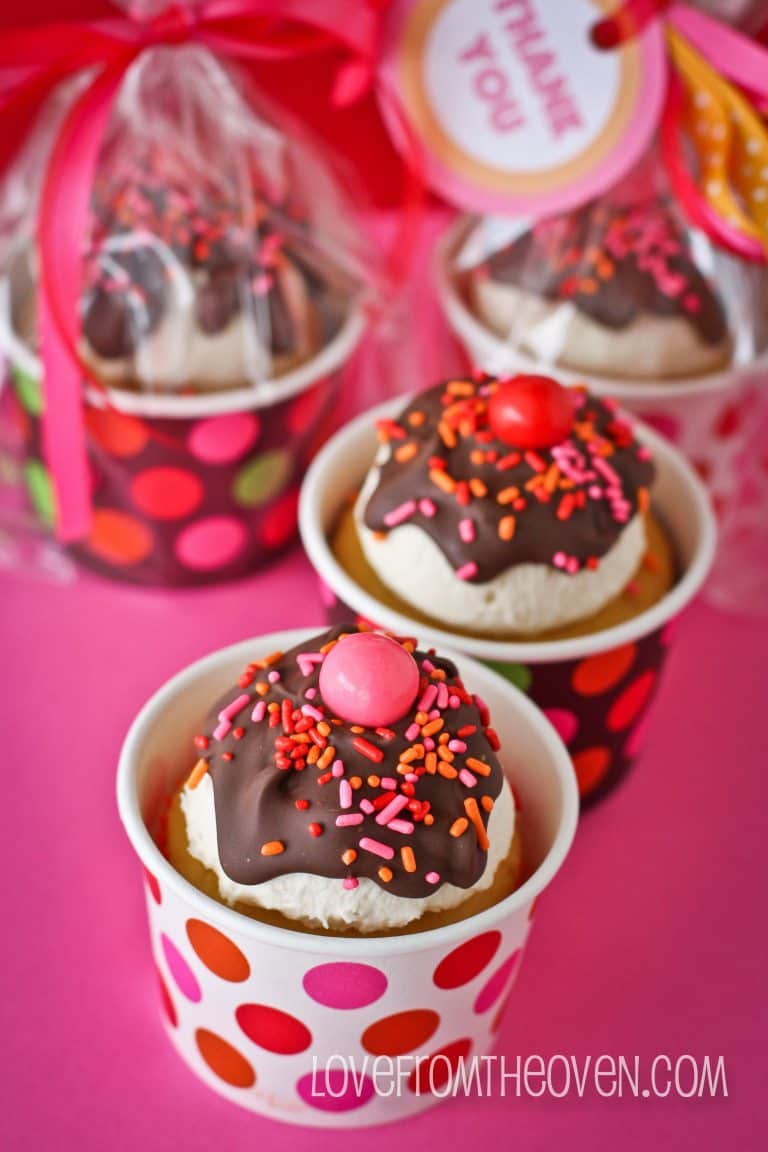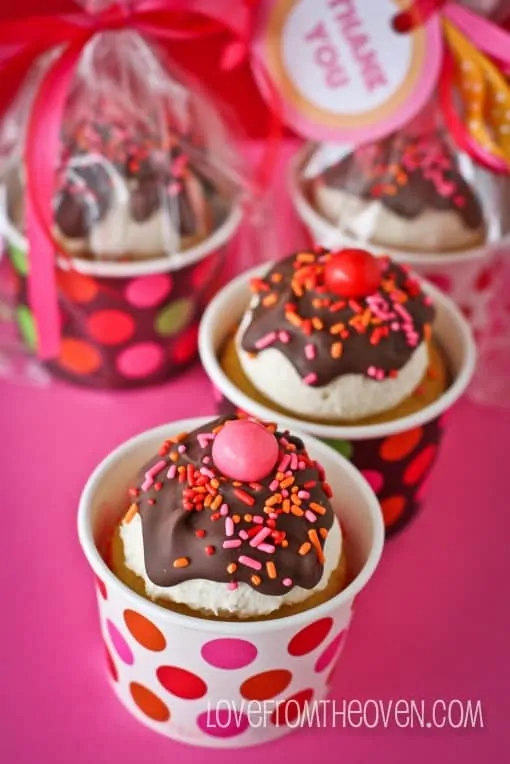 I absolutely can't take credit for this brilliant idea – it comes from one of my favorite bloggers – Kristan at Confessions Of A Cookbook Queen. She shared it at Living Locurto last year and I was sold – they are too cute (and easy!) to pass up.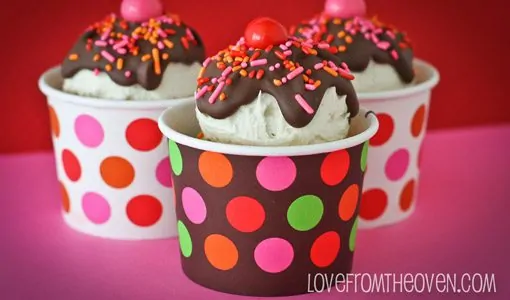 I made some of these last year, along with some free printables to go with them, and it's safe to say they were a big hit at my daughter's school.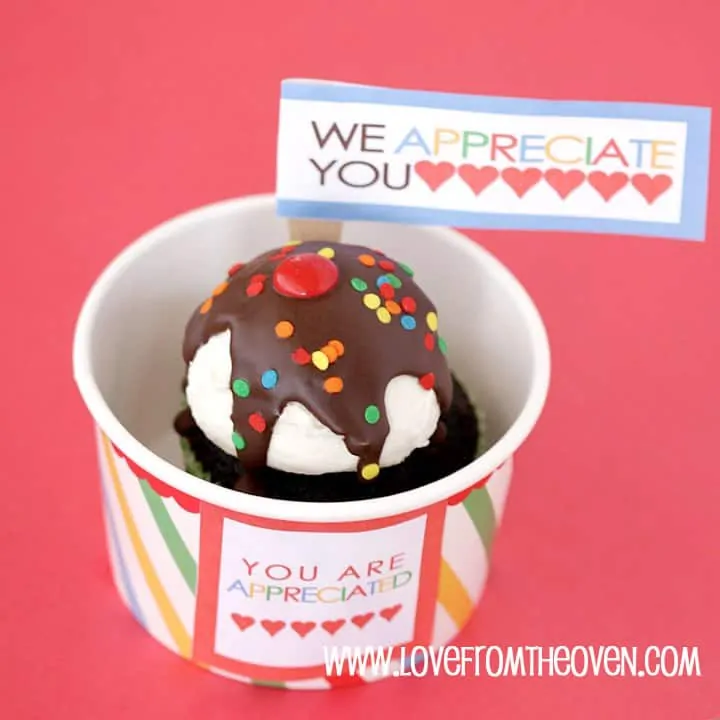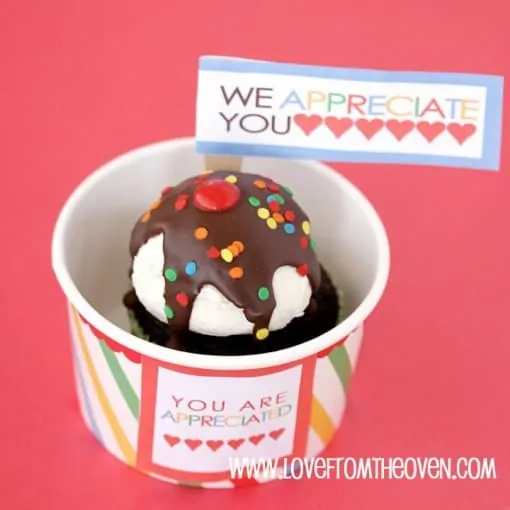 I was thinking of making them again this year. My daughter is at a different school, so they wouldn't really be repeats. When I ran into these cute little ice cream cups at Michael's, my mind was made up, I had to make some.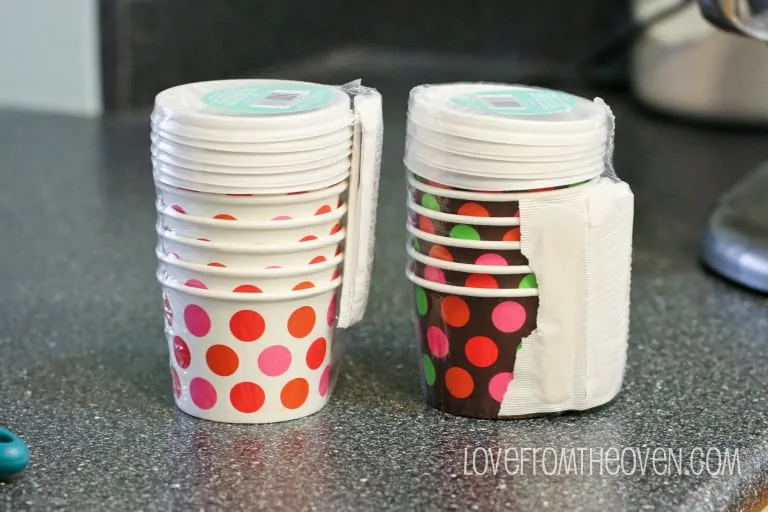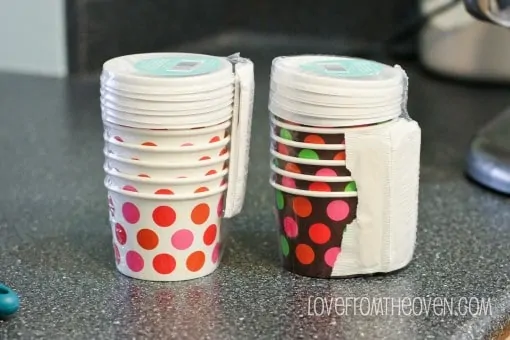 These cups were a bit smaller than the ones I used last year which actually worked out better as they are more suited for a standard sized cupcake.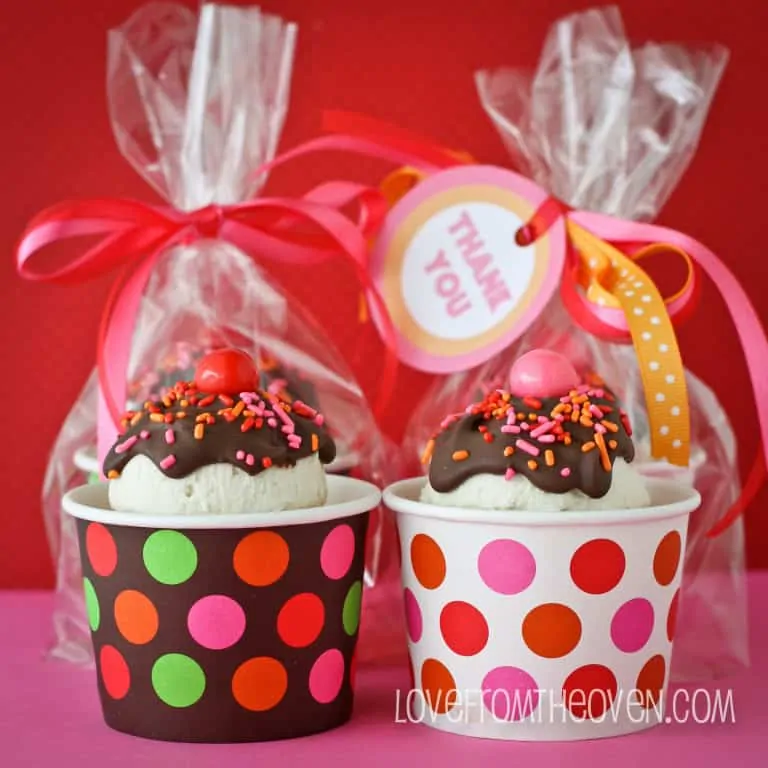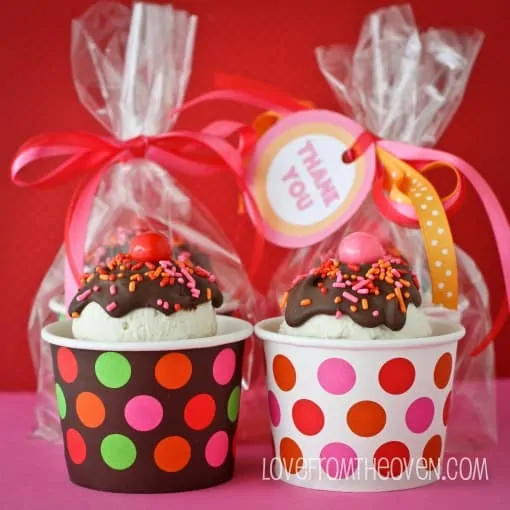 To package them I just slip the cups into a cellophane bag and tie on some ribbon and finish with a gift tag. Really easy.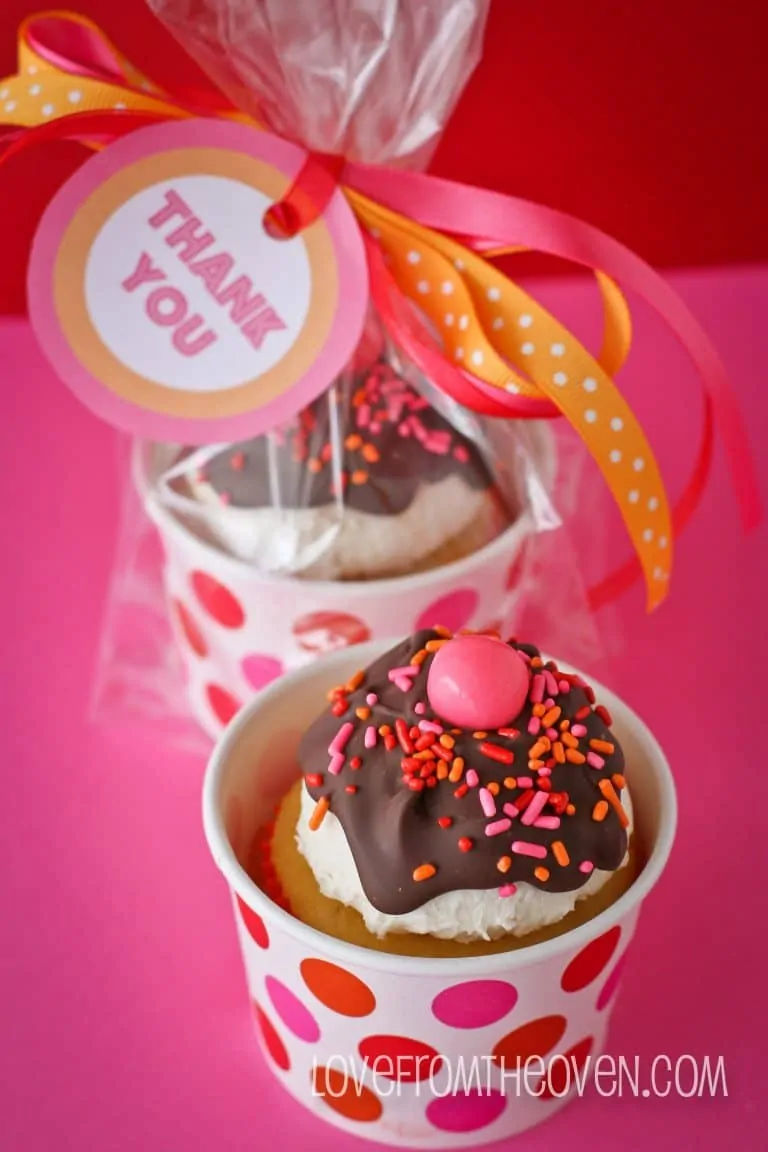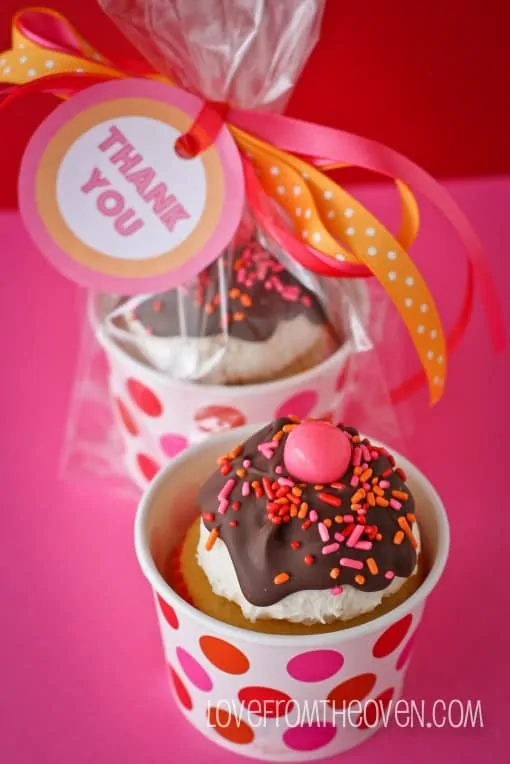 To make these you need a batch of cupcakes that you've baked up, some frosting, melting chocolate, sprinkles and a topper (M&M's or gumballs work perfectly). This is one of the times that you want your frosting on the thick side, because you are going to scoop it on to the cupcake the same way you would when you scoop ice cream.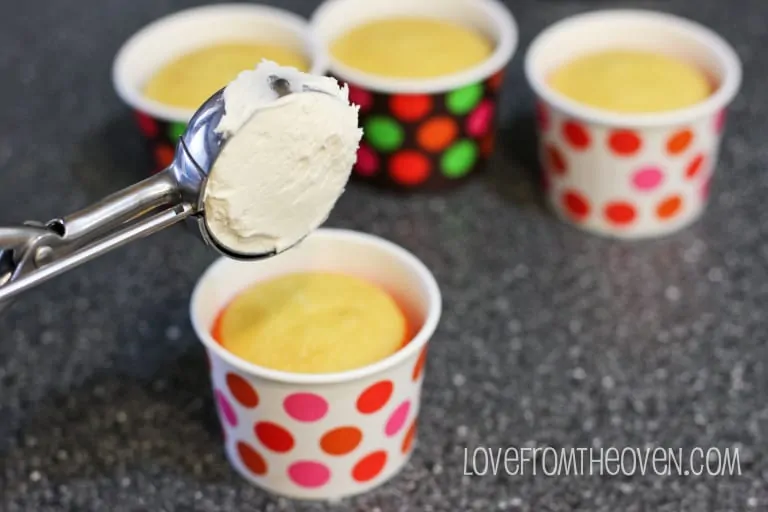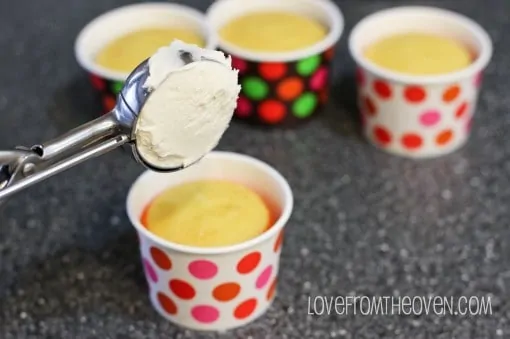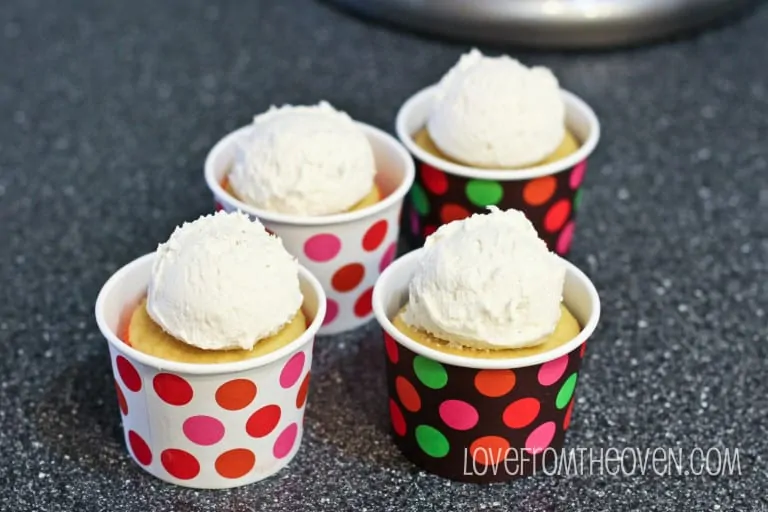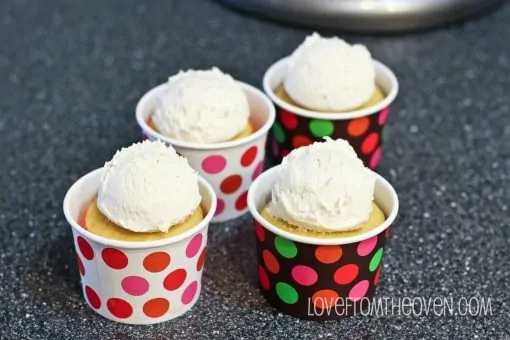 For my full step by step how to make these, make sure to check out this post that I did last year.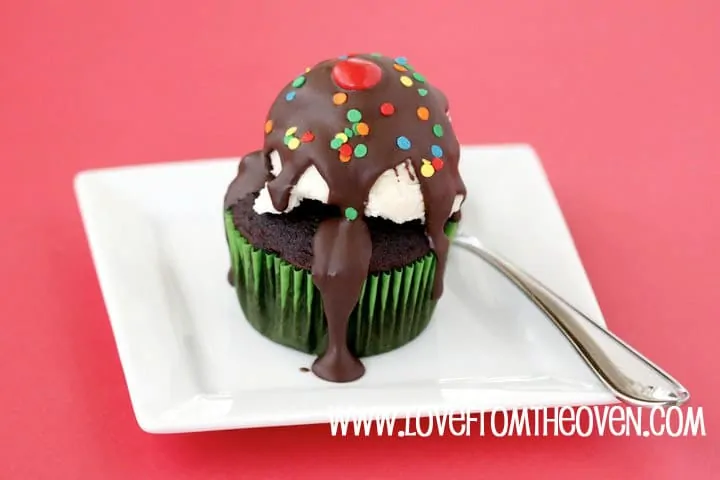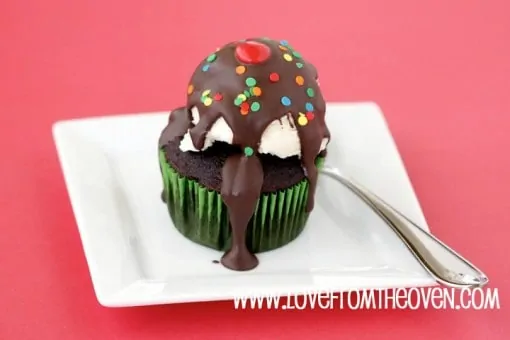 Cupcakes. Frosting. Gumballs. Polka dots. AHHHH I love it all!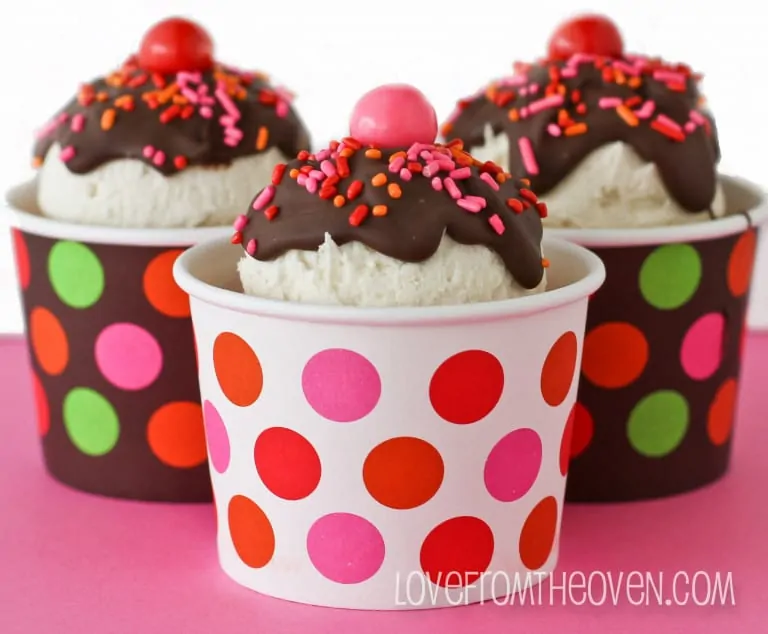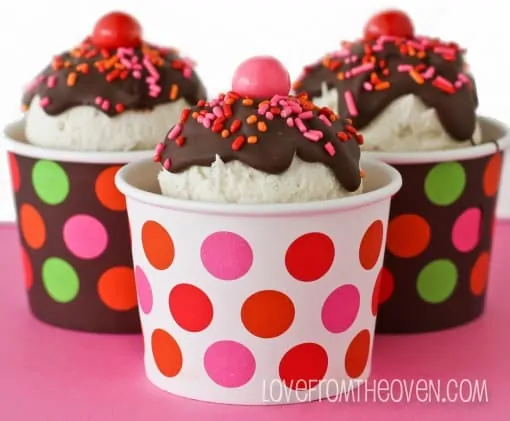 I made up some free printables for you to use with these. Again, I found the cups at Michael's. If you can't find them, you could use the clear plastic cups like I used in the Apple For The Teacher cupcakes.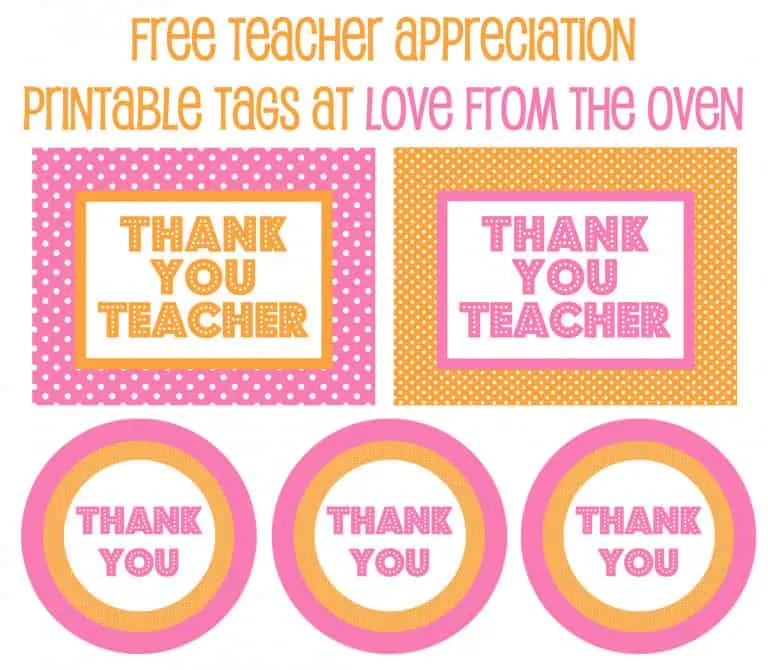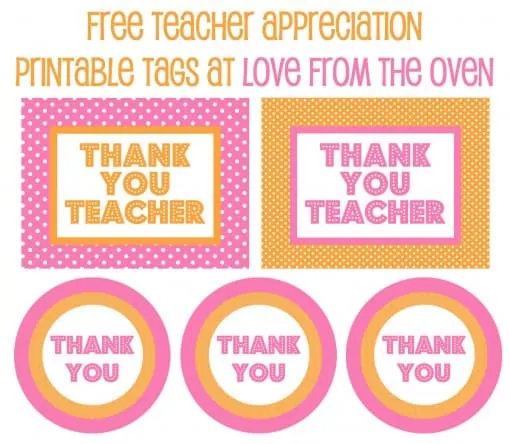 Now go out and bake some cupcakes and show some teacher appreciation! Happy Friday!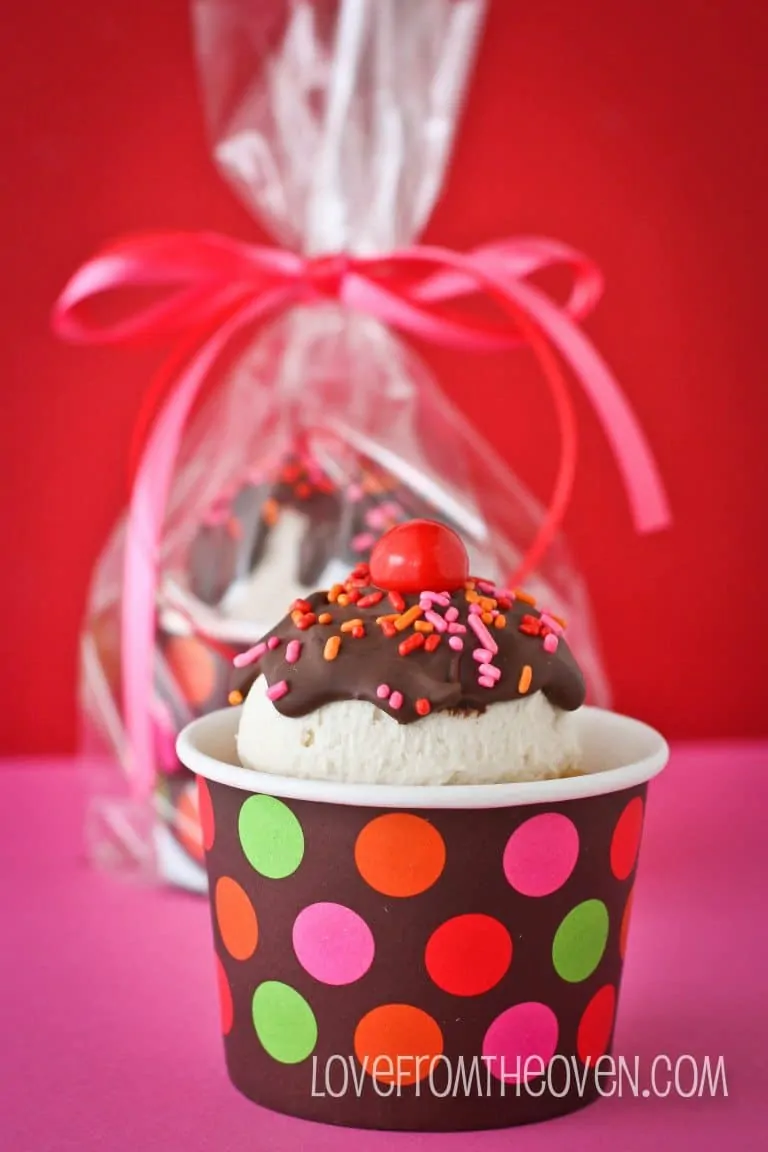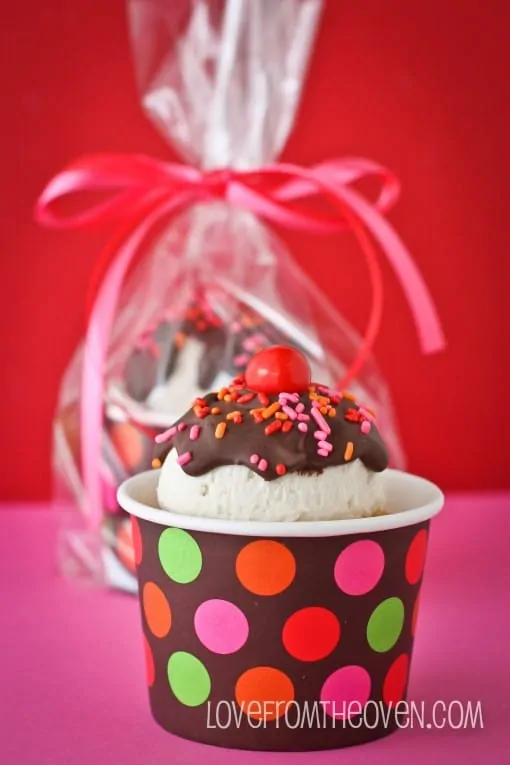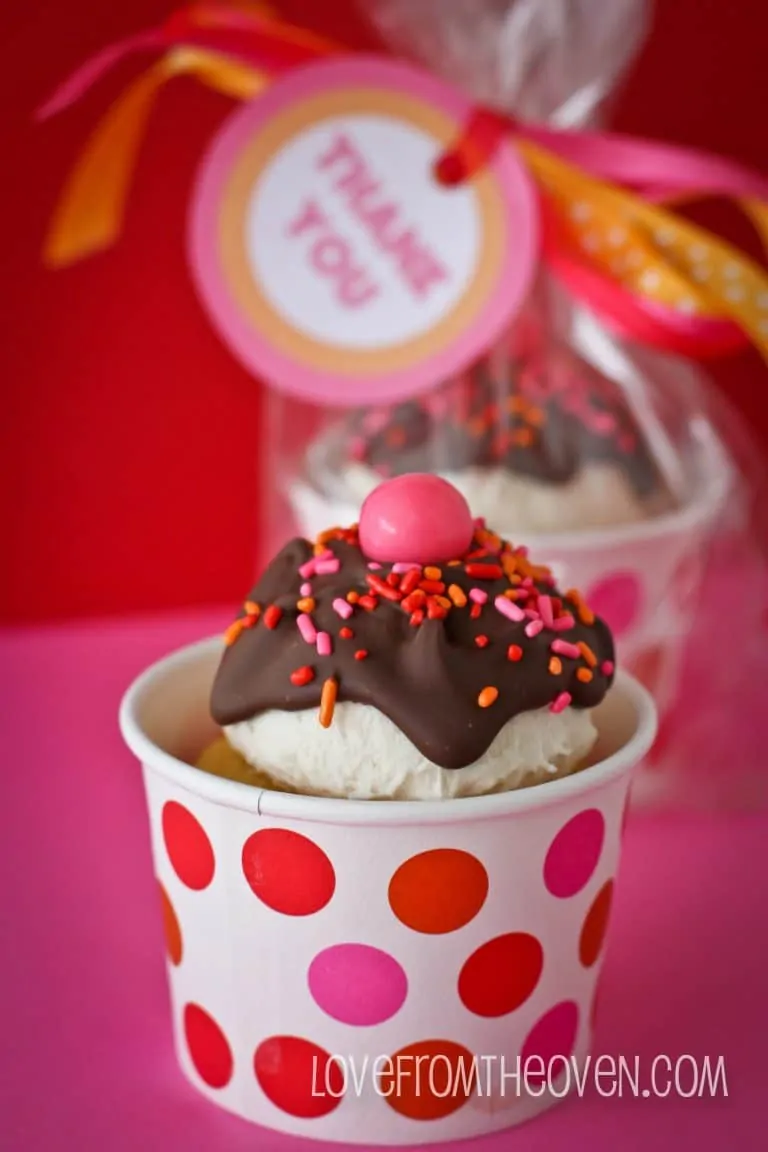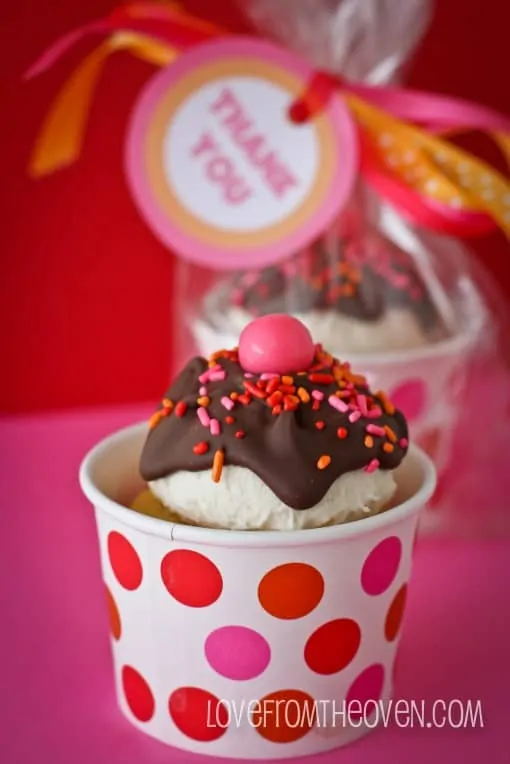 Don't forget to head to the free printable page to print off your gift tags!