Happy Saturday, I brought donuts, well donut cookies to be specific.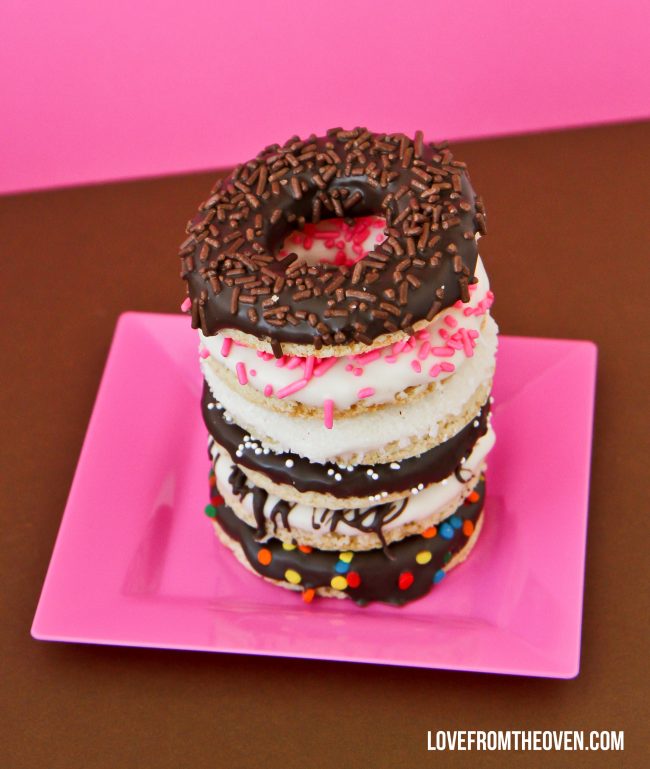 I love a cookie that looks like a donut. Or a cookie that looks like a doughnut. Whatever floats your boat. And I really love how incredibly easy these cookies are. You can use your favorite sugar cookie to make the cookies from scratch or you can take a short cut and use store bought / bakery sugar cookies, as I did with these, and the ones I made in my book, Smart Cookie.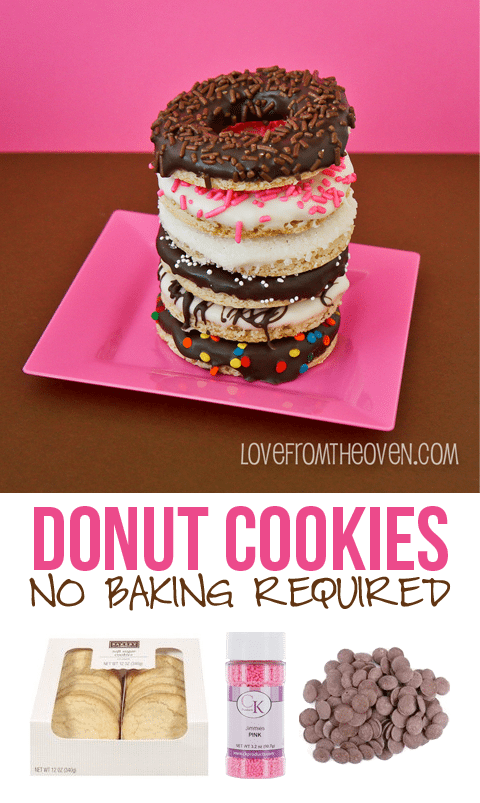 I'm all about the easy no bake version this weekend, this darn epic flu of 2015 has taken our whole house down for most of the month. When they say this year is a bad one, they are not kidding. I can't remember the last time any of us had the flu, much less every single one of us. It got the girls first, and luckily only ran about four days for each of them, but my husband and I were hit harder, like a week completely out of commission. I'm pretty sure by mid-week my kids were living on cereal, pretzels and Laughing Cow Cheese wedges because the grocery supplies were running pretty thin. I received flu-parting gifts, a sinus infection and ear infection, so I'm still not 100%, but I feel about 100% better than I did a few days ago. Though if this post is full of typos, Dayquil is pretty much to blame. 🙂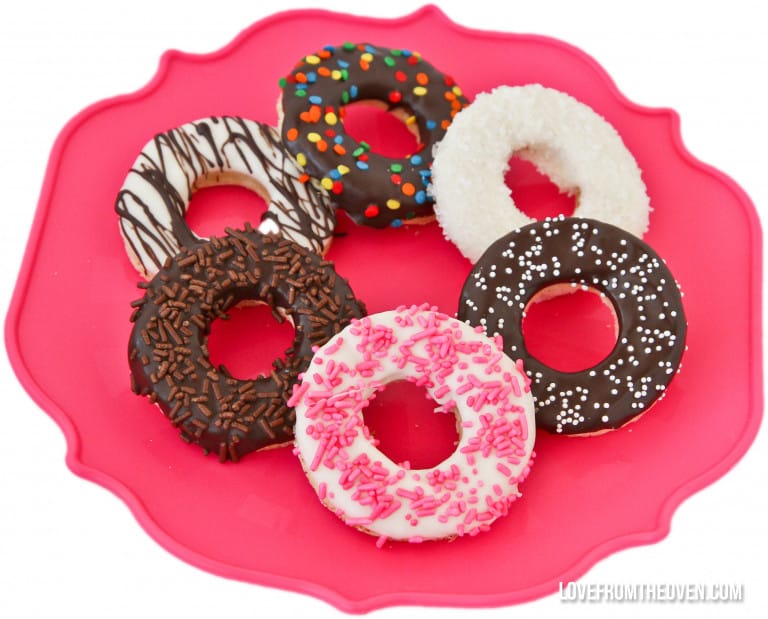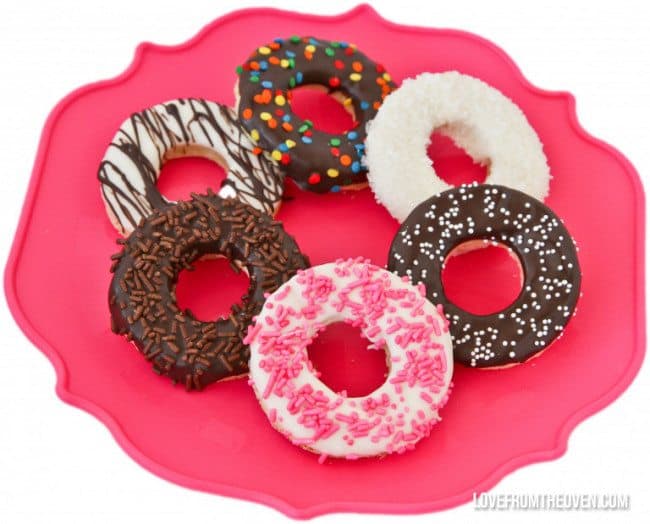 For these cookies, I use a donut cutter. Amazon sells them here. You can also just use two round cookie cutters, biscuit cutters or even glasses that are the right sizes. I've also used lids from small bottles. I'm all about finding what works for you (usually because I am not totally prepared, so I just have to wing it). The donut cutter is great though, as they'll all be the perfect size and shape.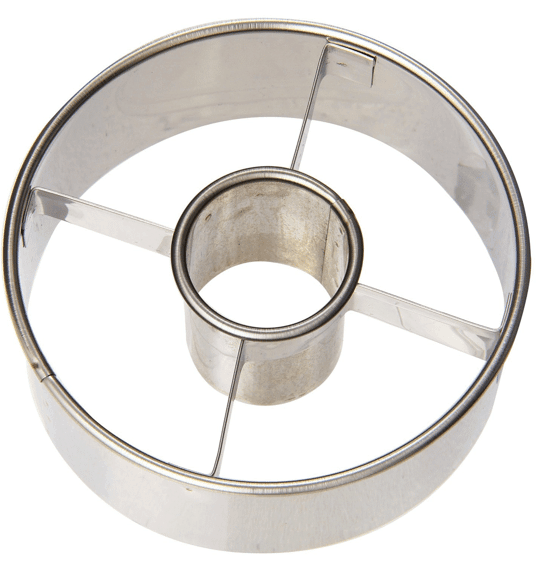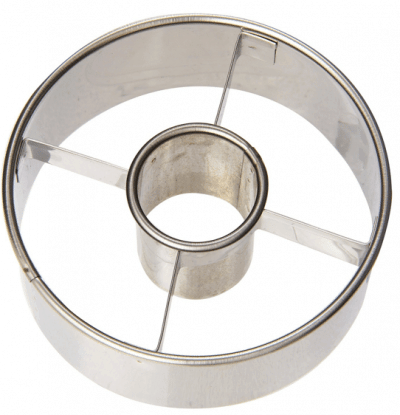 You can either use frosting or candy coating melts with these cookies. Totally a matter of personal preference. If you want to pack them up to go to give or ship, the candy coating melts probably are your best choice as the frosting will remain a bit soft. But either way you can't go wrong. And the sky is the limit with frosting/candy coating colors and flavors, and any sprinkles your heart desires will look darling on these.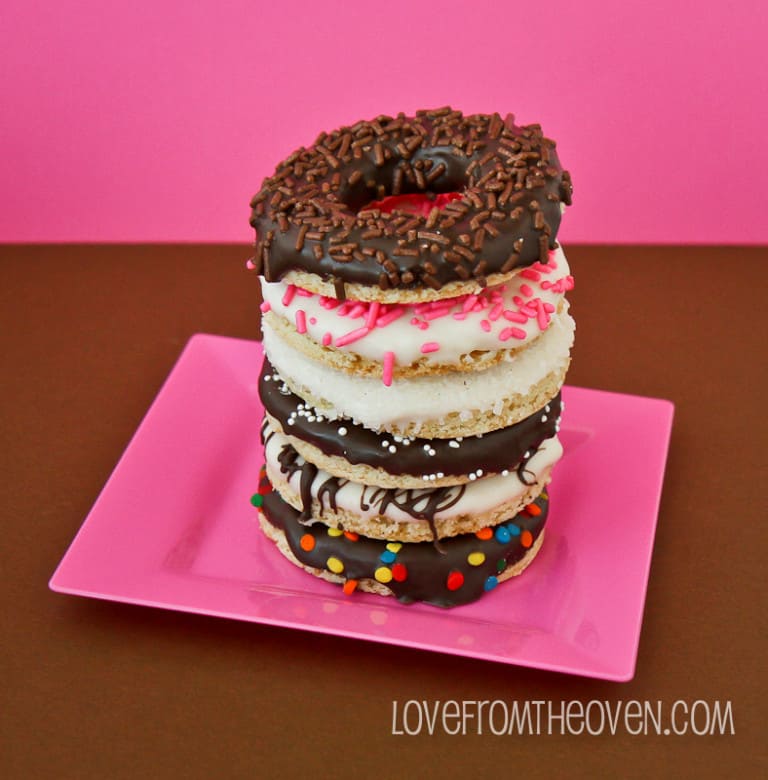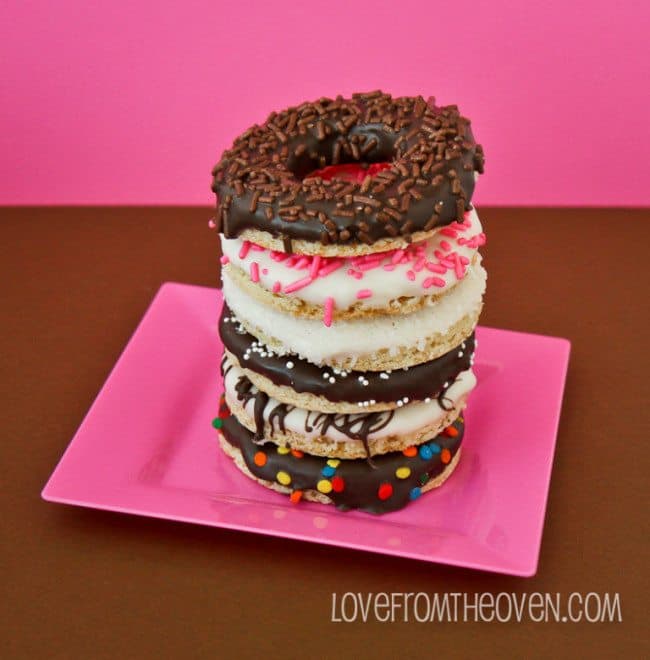 These are easy enough to make that they'd be great with the kids and a great one to do at class parties. When my oldest was younger, I'd almost always run a "cookie station" at her class parties, and was always looking for ideas that were simple, quick and easy enough for the kids to do. This certainly fits, and if your school requires store bought versus homemade (our district does) then you are good to go with cookies from the bakery. Depending on their age you could either cut them into the donut shape ahead of time, or let them do it themselves.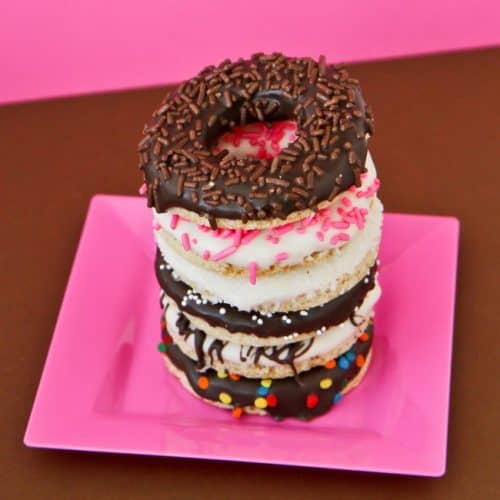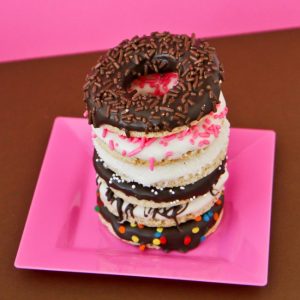 Donut Cookies
Ingredients
12

soft sugar cookies

1

16-ounce can Duncan Hines® Creamy Home-Style Frosting in flavor of your choice OR 12 ounces of candy coating melts (such as Wlitons, Merckens, Candiquik)

1/2

cup

toppings

such as sprinkles, nuts, chocolate chips, or shredded coconut
Instructions
1. Cut twelve cookies with a doughnut cutter, or cut the centers out of each cookie with a small round cookie cutter. Place them on a baking sheet lined with waxed paper or parchment paper and set aside.

2. IF USING FROSTING: Place the frosting in a microwave-safe bowl, and heat for 10 seconds. Remove from the microwave and stir well. If the frosting is a consistency similar to syrup, it's ready to coat the cookies. If it's too thick, return it to the microwave for 5 additional seconds, and remove, stir, and repeat until the frosting has a syruplike consistency.

IF USING CANDY COATING MELTS: Prepare melts according to package directions.

3. Pour or spoon the melted frosting or candy coating on top of a cookie. Immediately sprinkle with a generous layer of sprinkles, coconut, chopped nuts, or your topping of choice. Repeat with the remaining cookies.
Disclaimer
Nutrition information is estimated as a courtesy. If using for medical purposes, please verify information using your own nutritional calculator. Percent Daily Values are based on a 2000 calorie diet.
If you enjoy these easy cookies, you'll love the cookies in my book, Smart Cookie.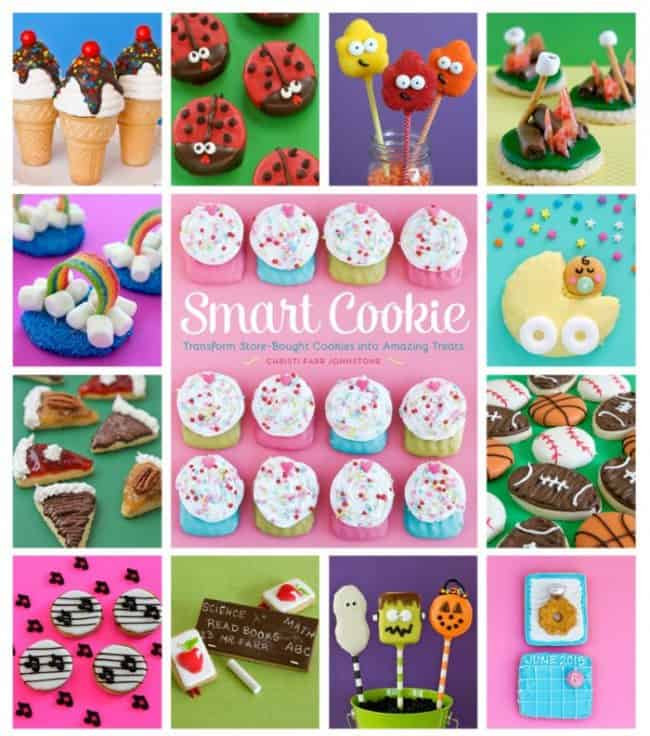 It's filled with 50 projects (each with photos!) showing you how to transform store bought cookies into amazing treats. You can also make your cookies from scratch, but it's always great to have a few short cuts in your back pocket!