While summertime entertaining often means big get togethers with family and friends, sometimes it's much simpler than that. Sometimes celebrating summer means time spent at home with the family. While I love to get together with others, sometimes I really enjoy just hanging out at home with our family and doing little things to make the time special. A nice meal, a delicious dessert and finding an out of the ordinary way to serve it all up can turn a meal into something more. This weekend over Memorial Day we enjoyed the incredibly easy Graham Cracker Éclair "Cake" that I shared last week, but served it up in a fun way.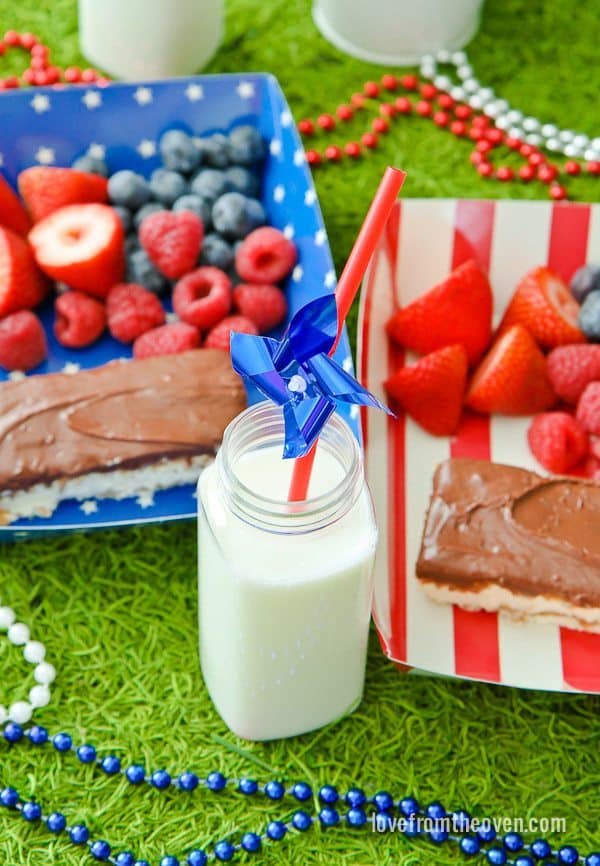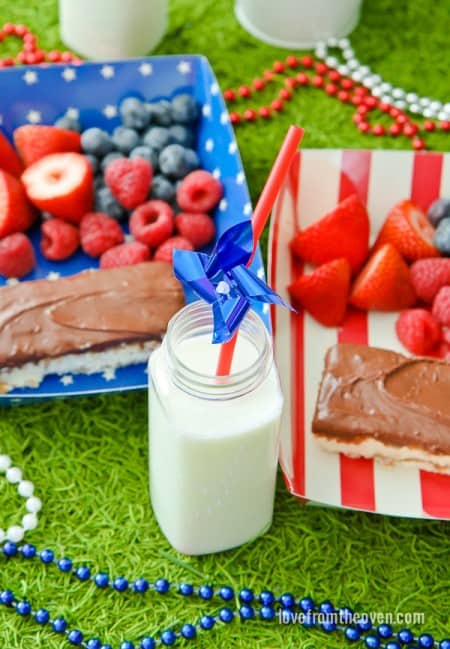 This Éclair "Cake" is SO simple to make.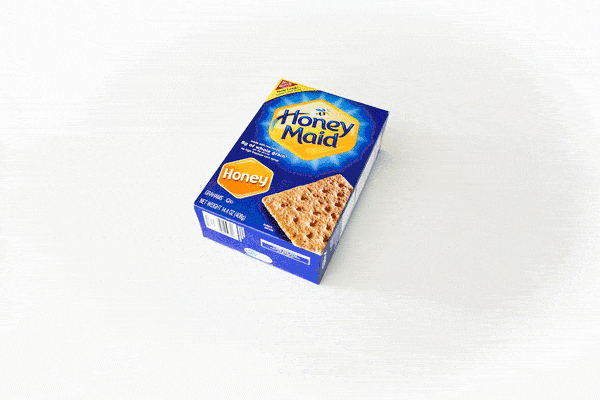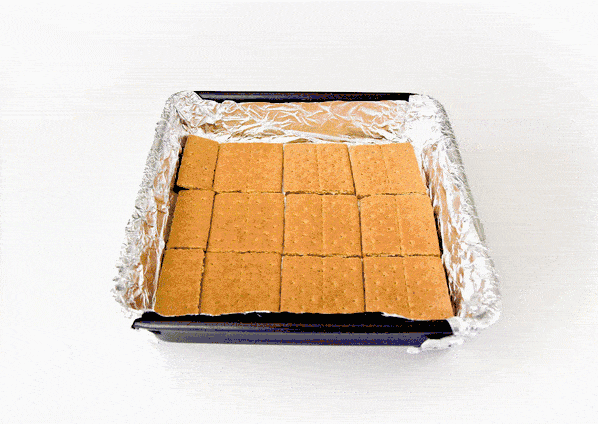 I'm constantly coming across fun new items for holidays at grocery stores and places like Target and Walmart, as well as the dollar stores. When I saw these fun stars and stripes containers, I knew they would be fun and festive for serving up some delicious food. For less than $5 I was able to put together a fun way to serve dinner and dessert, not a bad price for turning a meal into a party. 🙂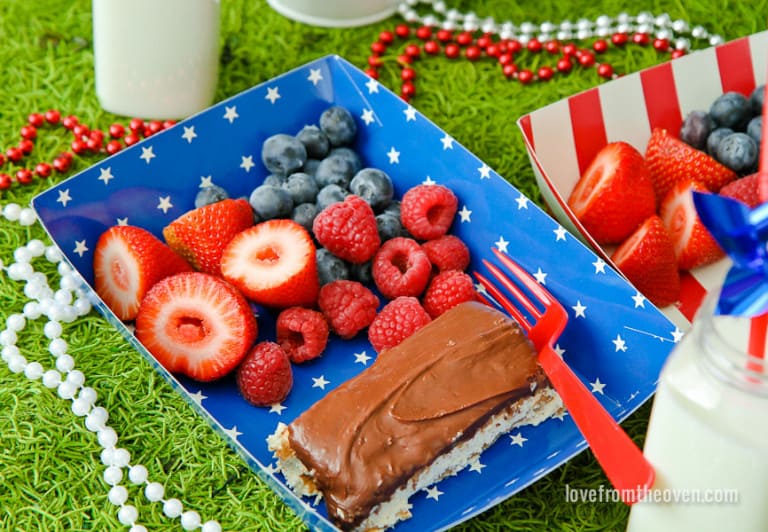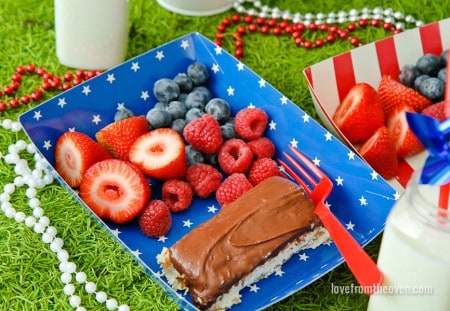 They were perfect for the Graham Cracker Éclair "Cake" and a nice serving of fresh berries. I love how something as simple as some fun plates and colorful utensils take an easy to make dessert and dress it up into something that feels special.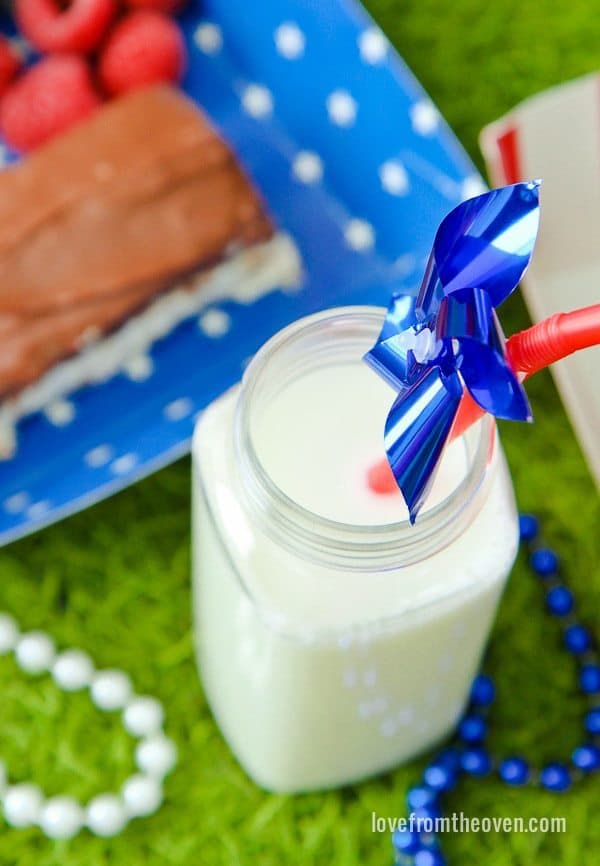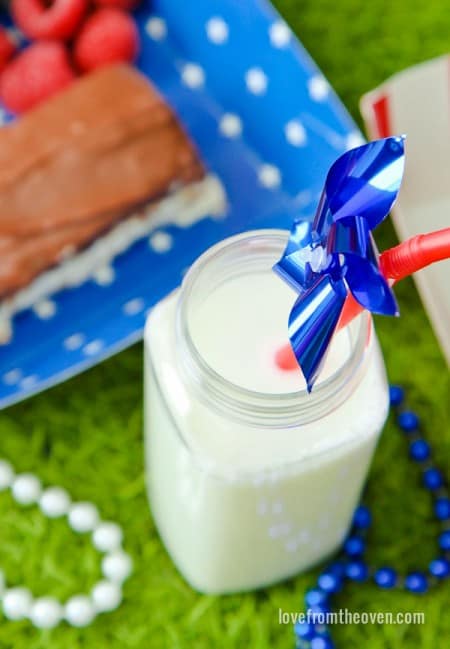 How fun are these little pinwheel straws? Adorable! Paired with some milk in little milk bottles, and the standard glass of milk is certainly more exciting than usual. I'm big on anything with stripes right now, so the blue and white striped napkins were a must. These simple little touches can turn any meal or dessert into something fun, any day of the week.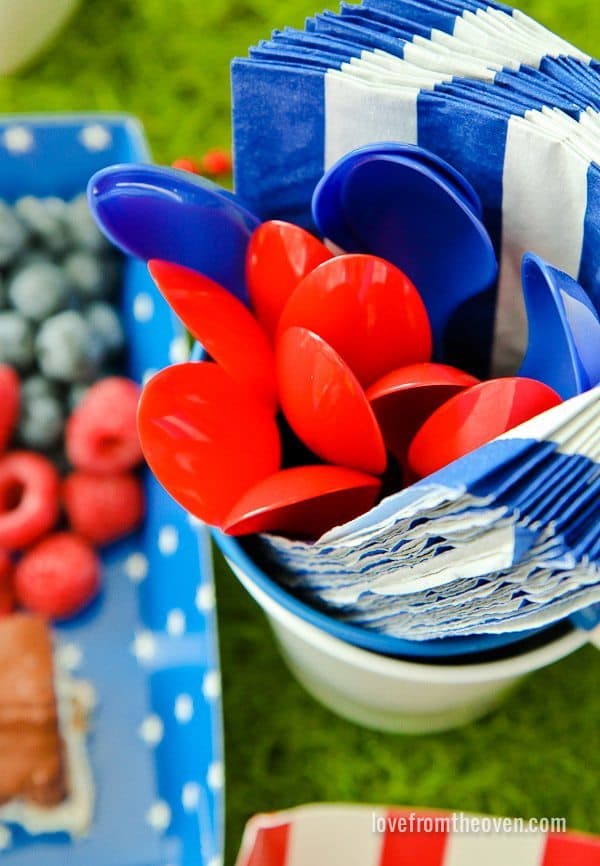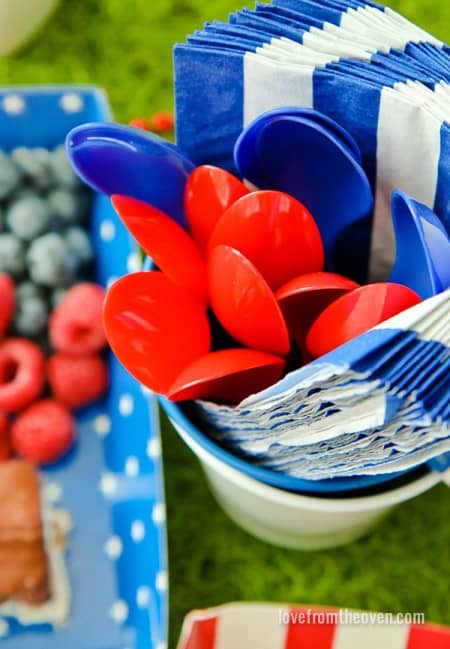 Just a few fun touches help transform the table and make an easy dessert of Éclair Cake and fruit something festive and fun. I also pulled out my green faux grass table runner that I use for Easter, it's perfect for setting a summer table. I might have even raided the girls' dress up trunk for some red, white, blue and silver beads to add to the table. I love working with a theme such as red, white and blue, because it really helps you look around your house for those colors, and sometimes you'll be amazed what you can find to pull into a table setting from what you already have.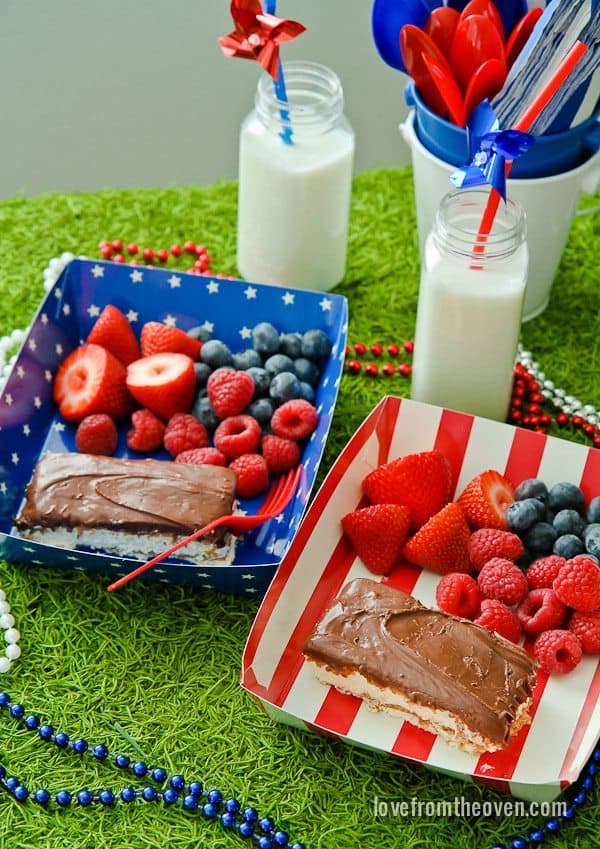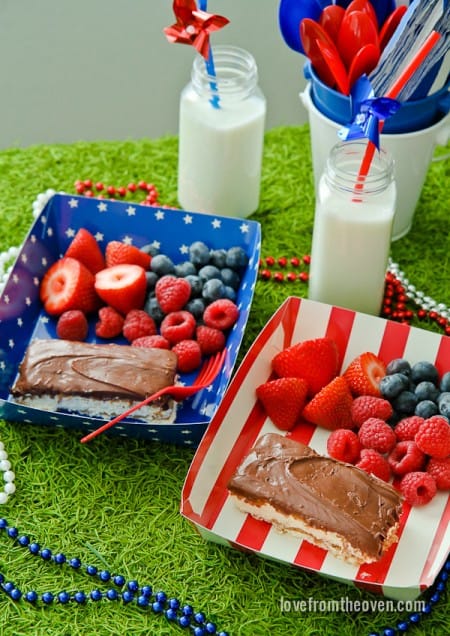 If you haven't tried this Graham Cracker Éclair "Cake" recipe yet, make it! No baking, super quick and the combo of simple ingredients turns into something SO delicious. This was a fabulous way to celebrate Memorial Day with my family, at home, without much fuss, but with a lot of fun. I love watching how excited my kids get when I do things like this, things that are really simple, yet really special and exciting to kids.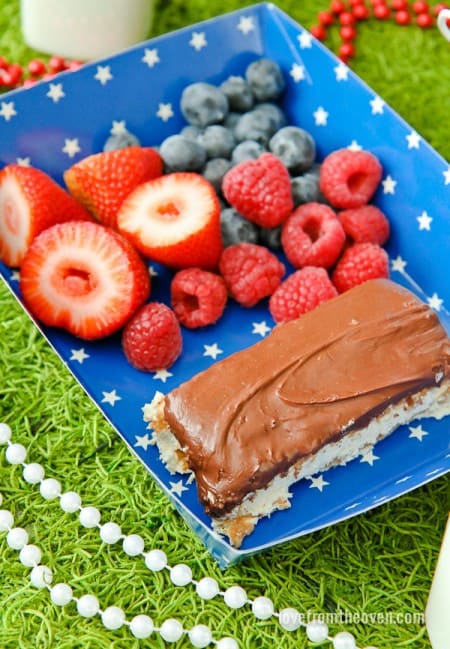 Don't forget to check out the delicious no bake Graham Cracker Eclair "Cake" recipe from Kraft. I'm telling you, these are GOOD. Nothing beats a simple no bake dessert in the summer that tastes incredible.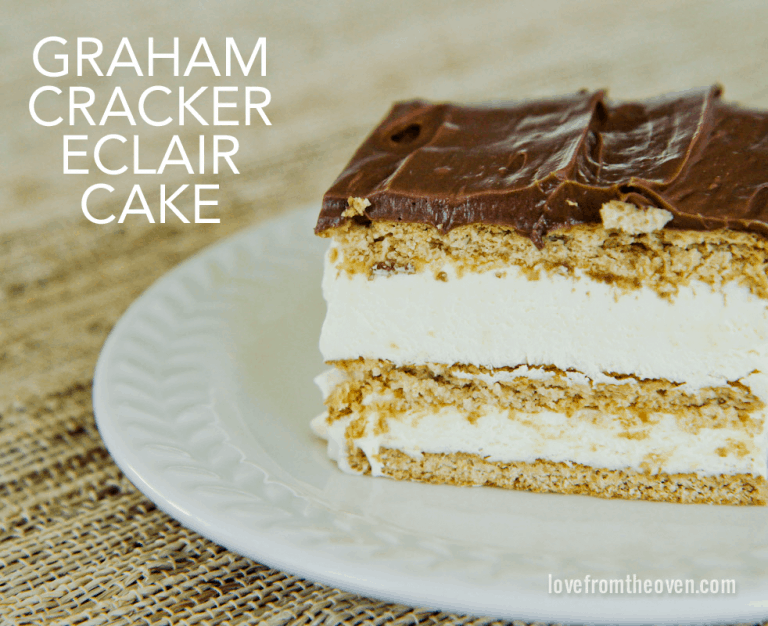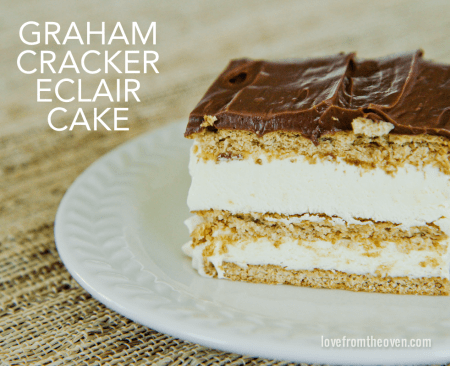 Some other sweet and simple summer recipes you might enjoy…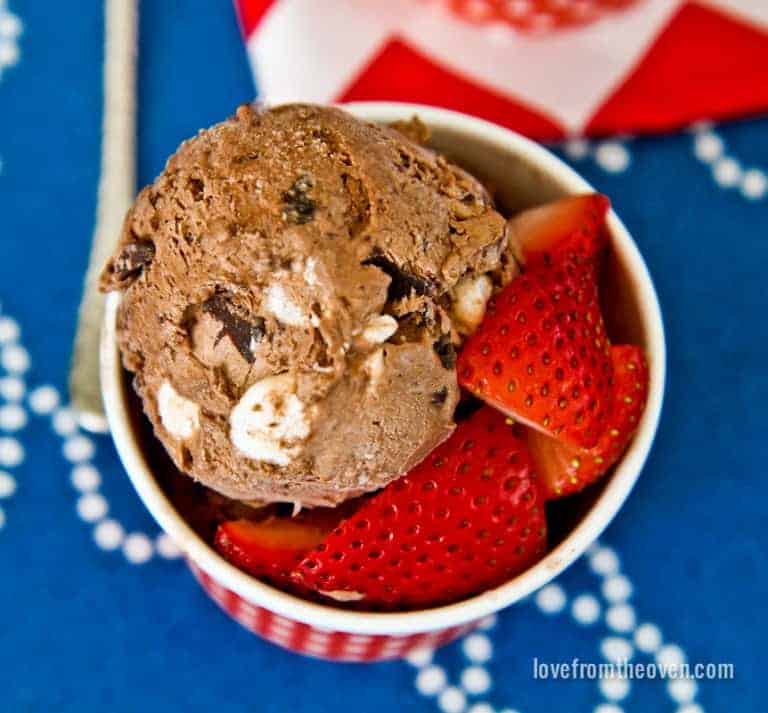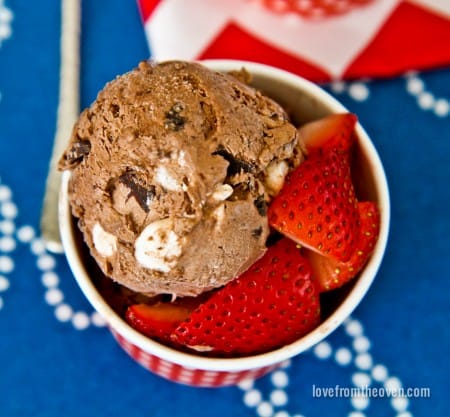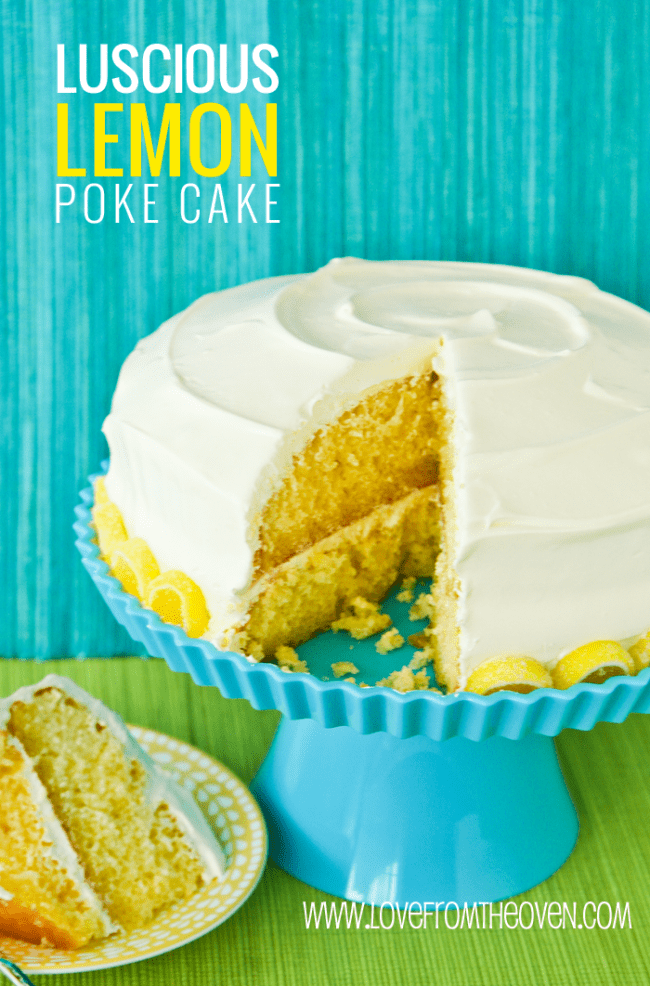 Kraft Dessert Recipes are a sure-fire way to sweeten up summer get-togethers!

Disclosure: Compensation was provided by Kraft via Mode Media. The opinions expressed herein are those of the author and are not indicative of the opinions or positions of Kraft.