Let's talk fondue, easy chocolate fondue to be specific. Everyone in our house loves fondue. What's not to love, it's not only delicious but it's fun and interactive to eat. It's a dessert that gathers everyone together to not only eat, but also enjoy some time together. It's so easy in today's busy world to eat on the run and go our separate ways, and I think that's why I love fondue. It slows us down and creates a wonderful excuse for everyone to sit down and enjoy together.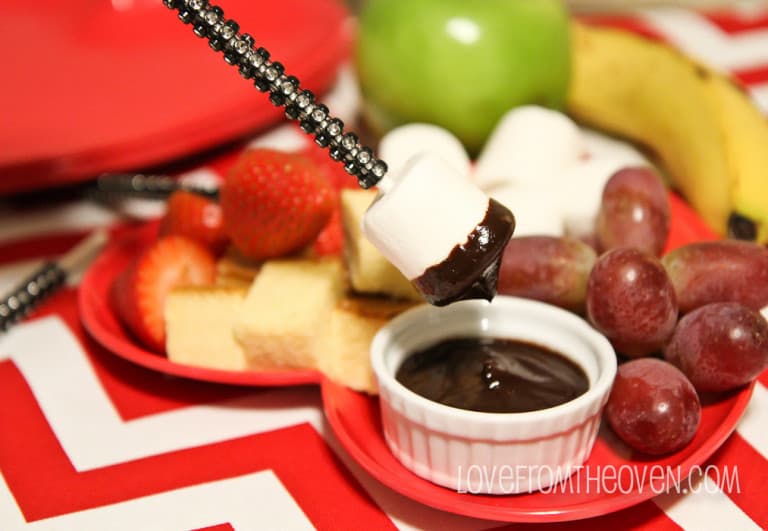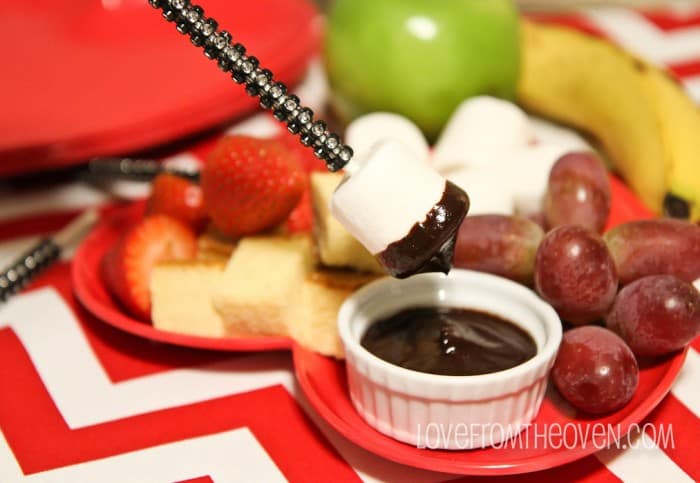 This is a fun dessert not only for the kids, but also to share with your sweetheart. My husband and I used to go out a few times a year for fondue, and it's still one of my all time favorite things to do for Valentine's Day or our anniversary, but it's great to be able to whip up an easy chocolate fondue to enjoy at home (and much less expensive!).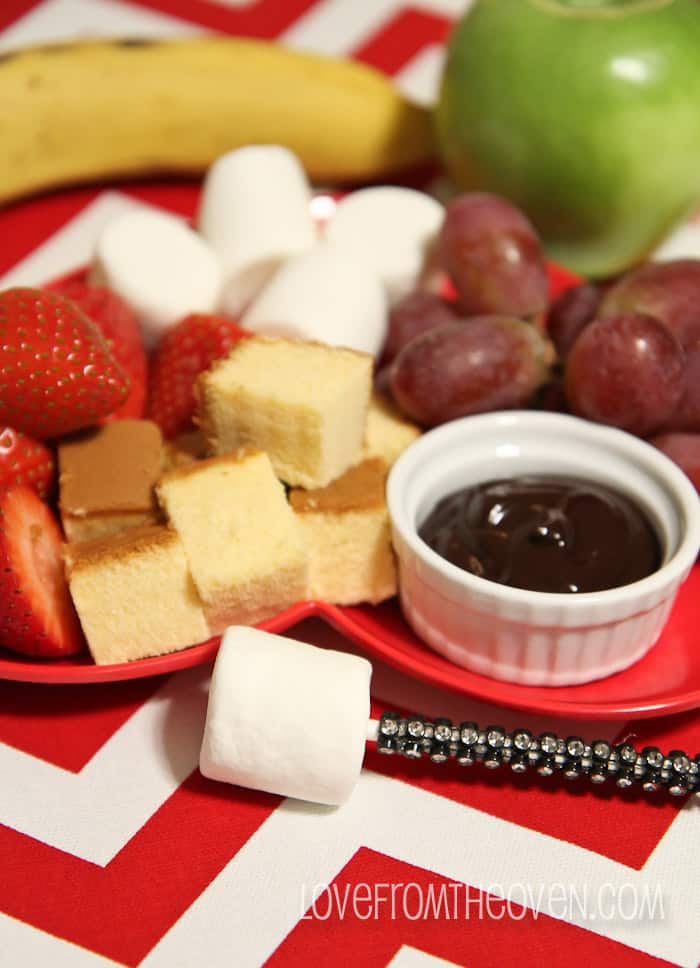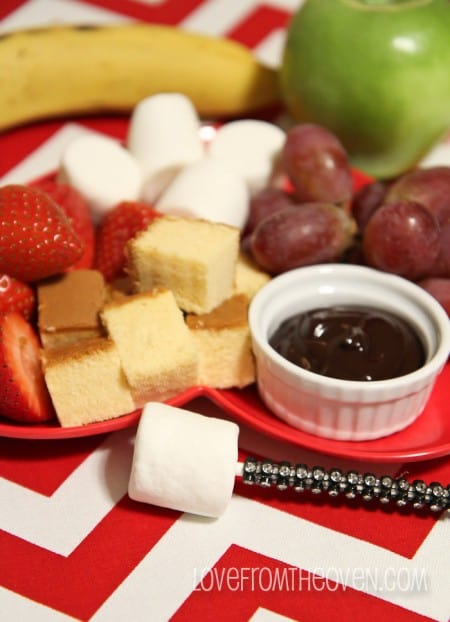 While fondue can be complicated, we are all about keeping it simple and enjoying an easy chocolate fondue.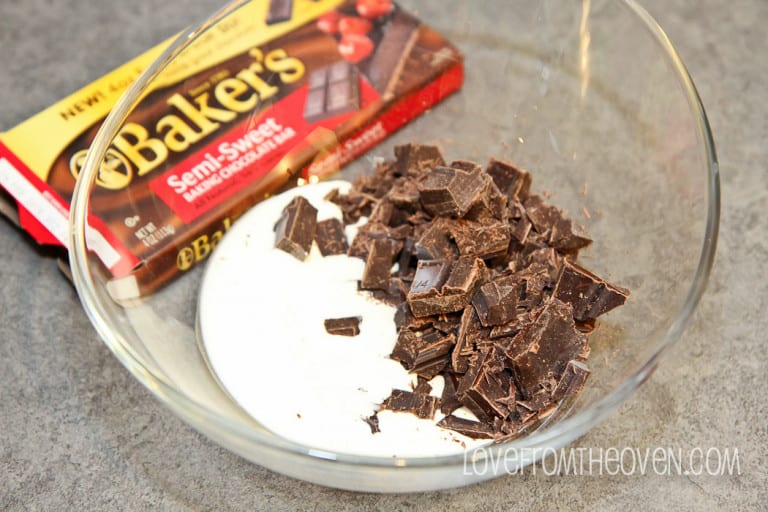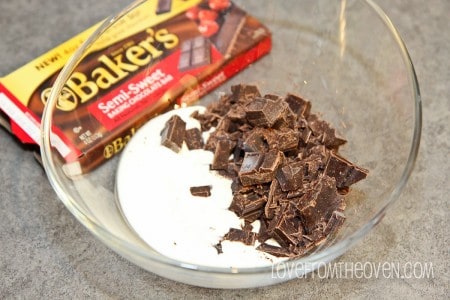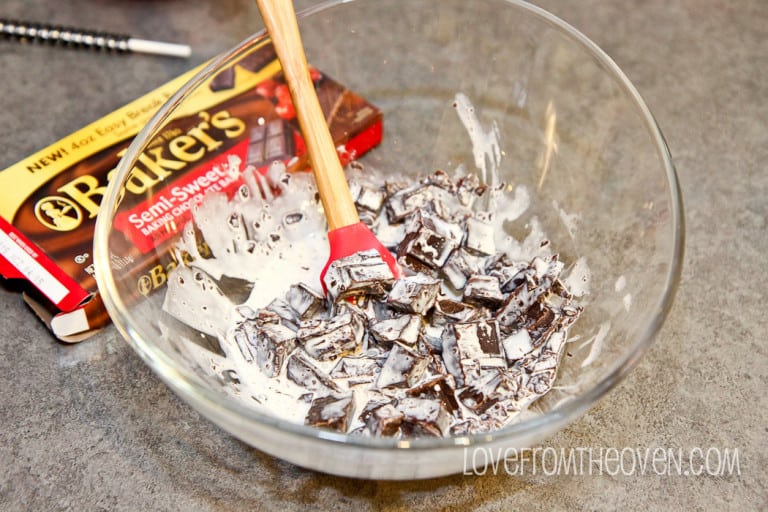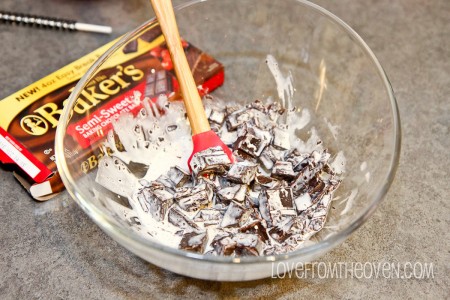 This easy chocolate fondue recipe is so quick and easy to whip up and can often be paired with foods that you already have on hand for dipping. Fruits such as apples, strawberries, raspberries, grapes, oranges, pineapple and bananas are all fabulous for dipping. You do not even need a fondue pot or fondue forks. A microwave safe bowl and some small containers to hold each serving of fondue, paired with forks or even fun sticks, will work perfectly. I'm all about using what you have and making it work for you!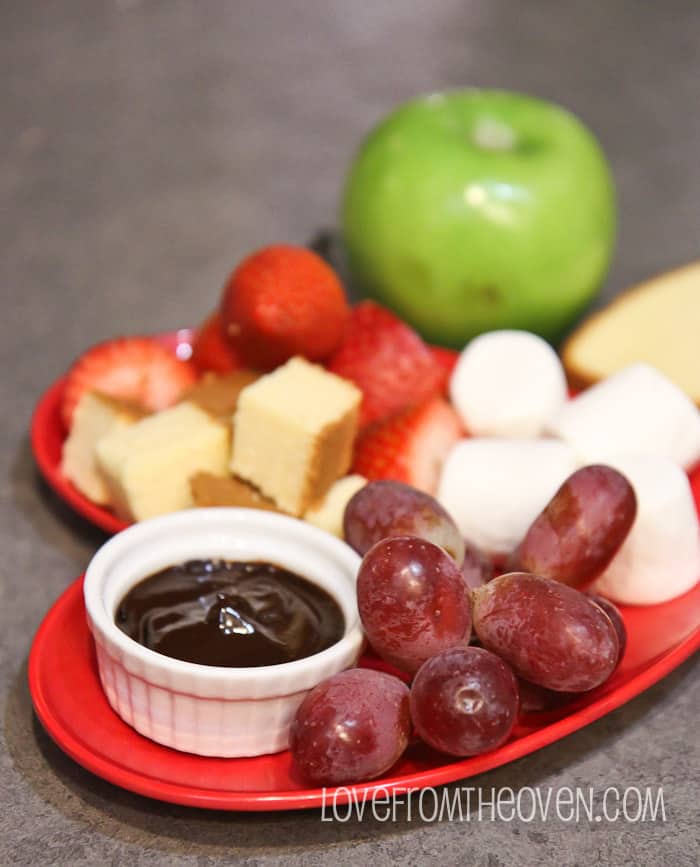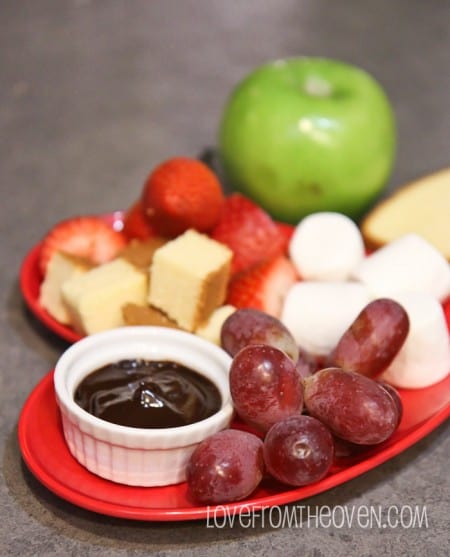 Treats like brownies, pound cake and even soft cookies can be cut into cubes and dunked into chocolate. And I always love Kraft Jet-Puffed Marshmallows for dipping into fondue! You can even dip un-coated cake pops into fondue as we have!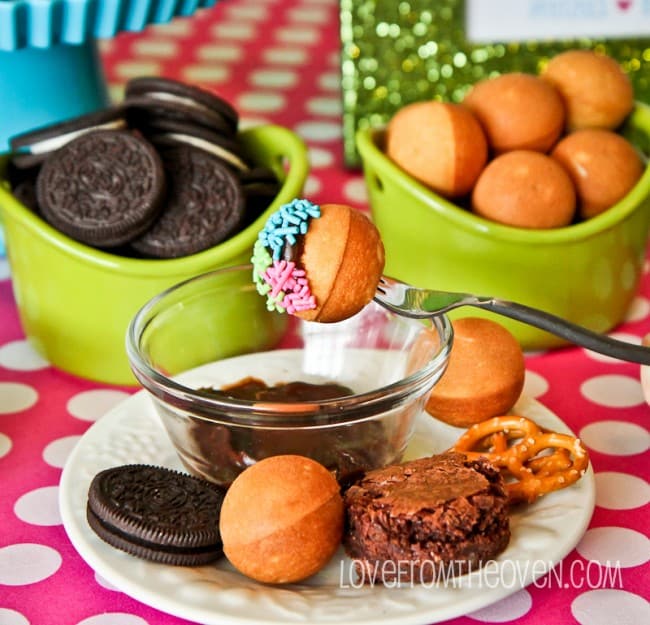 Getting creative with fondue doesn't just include what you dip in it, but also what you use to make it! There are so many things that you can stir into your chocolate fondue to change the flavor. We love to add things like peanut butter, flavored liqueurs and even things like caramel sauce into our chocolate fondue (just not all at once!). You can check out this guide for some fun variations on chocolate fondue.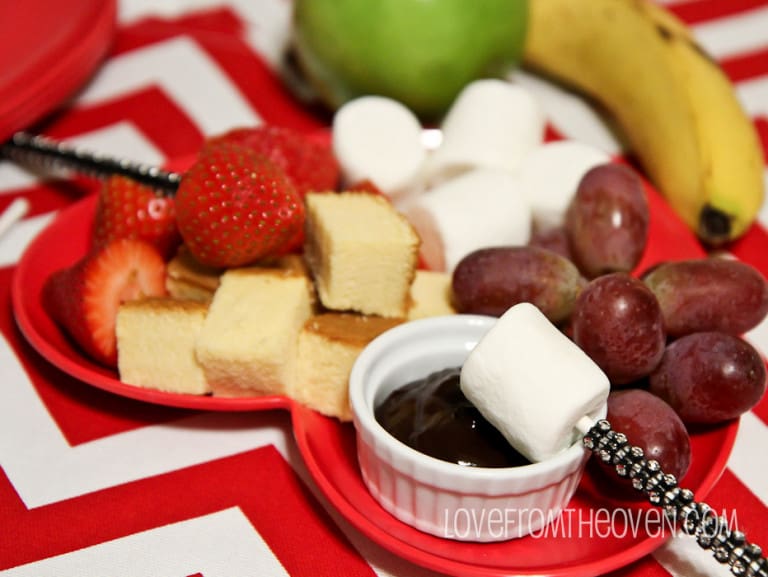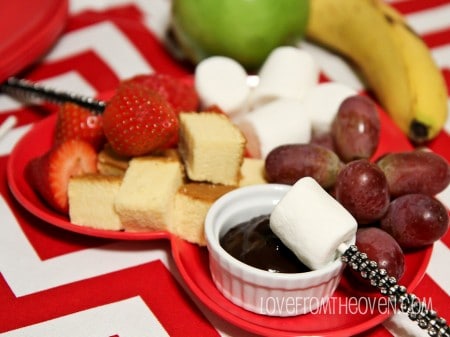 Are you ready to make some easy chocolate fondue?
Easy Chocolate Fondue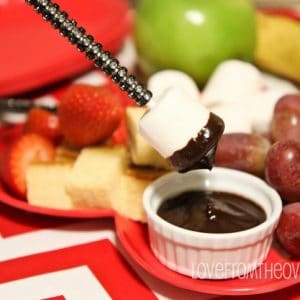 Easy Chocolate Fondue
Ingredients
Fondue
1 1/2

Packages BAKER'S Baking Chocolate

6 oz total in Semi-Sweet or Bittersweet

1/3

cup

whipping cream
Dipping Items
A variety of items you enjoy

such as fruits, pound cake, JET-PUFFED Marshmallows, brownies, angel food cake, pretzels or cookies.
Instructions
PLACE 1-1/2 pkg. (4 oz. each) BAKER'S Baking Chocolate (6 oz.) and whipping cream in small microwaveable bowl.

MICROWAVE on HIGH 2 min. or until chocolate is completely melted, stirring after each 1 min. Spoon into shallow serving bowl.

SERVE warm with dippers.
Looking for some other sweet dessert ideas? Check out some of these great recipes from the Kraft website…
STRAWBERRYMALLOWS Dippers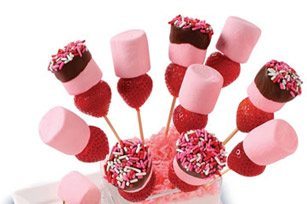 Chocolate-Dipped Delights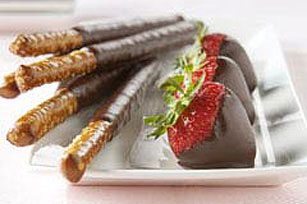 Double-Dipped Strawberries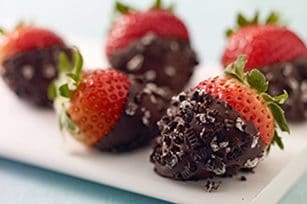 Disclosure: As a Kraft Tastemaker, I am compensated for my posts with Kraft. All opinions and recipe choices are however mine and mine alone, and ones that I feed my own family.