It's time for some Halloween Cake Pops…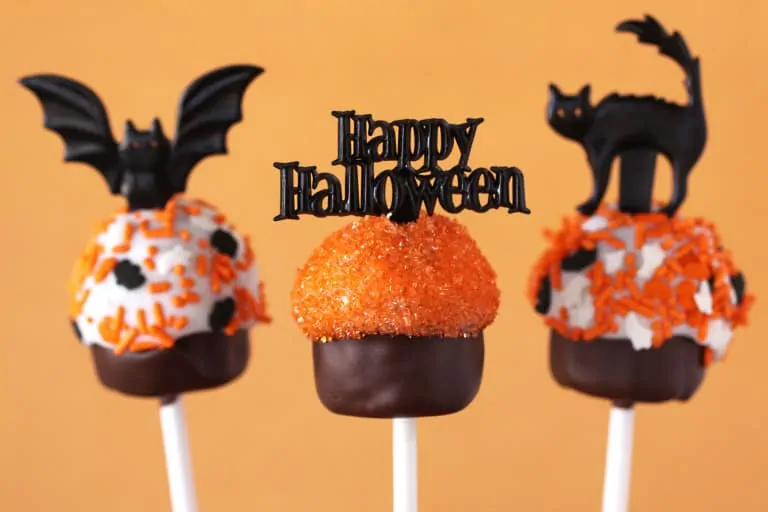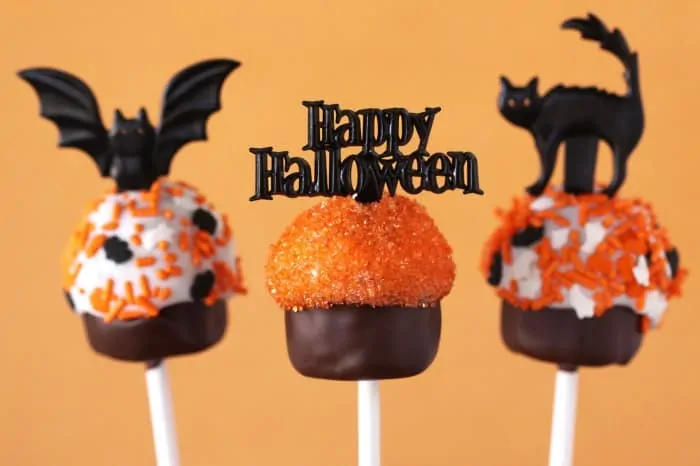 Out of all of the things I dip in chocolate and smother in sprinkles, I think that my daughter and her friends get most excited about Cake Pops. I've mentioned before that while I've made what I refer to as the Bakerella Cake Pops, I just don't love the combo of cake and frosting – I don't know why – I adore both, but together they are just "okay". And I always have a hard time destroying a freshly baked cake. I feel a little like I'm committing crimes against cake.
Thankfully I've found a few alternative ways of making cake pops, both which I find to be delicious. I love making cake pops with my Babycakes Cake Pop Maker and I love making cupcake pops using Oreos & cream cheese with my My Little Cupcake Cake Pop Mold. How can you not love a sweet little cupcake made of DELICIOUS Oreo Truffles? While I failed miserably at trying to make a regular cake pop into a cupcake, the My Little Cupcake Cake Pop Mold makes it SUPER easy.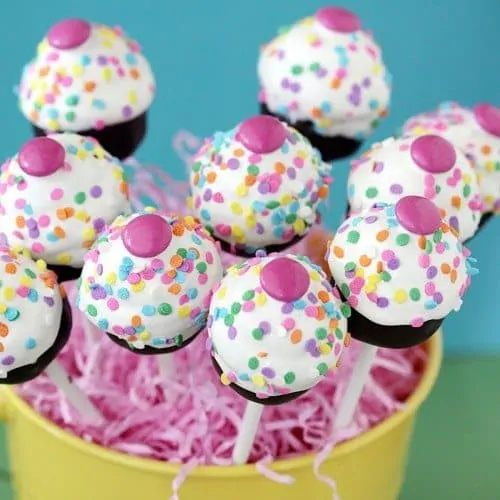 So here is how you can whip up some delicious Halloween cake pops using the My Little Cupcake Cake Pop Mold. There's no baking involved, which I always love. You need Oreos, cream cheese, melting chocolate, sprinkles and decorations (M&M's work great), along with your lollipop sticks. And of course you need your cake pop mold, but don't worry, My Little Cupcake is giving two of my readers their own cake pop molds!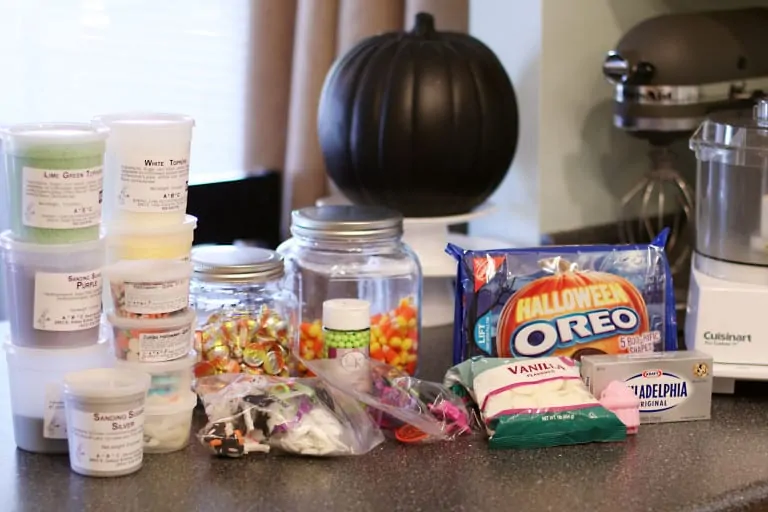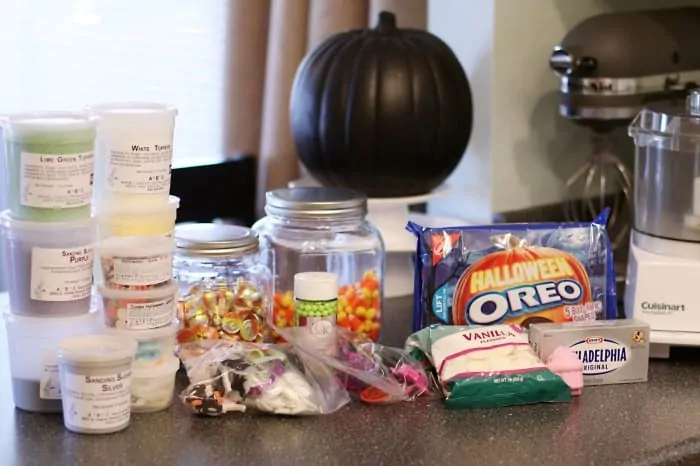 For my step by step tutorial on how to create cupcake cake pops using the the My Little Cupcake mold, check out this post, which is more detailed. But here's a quick how to..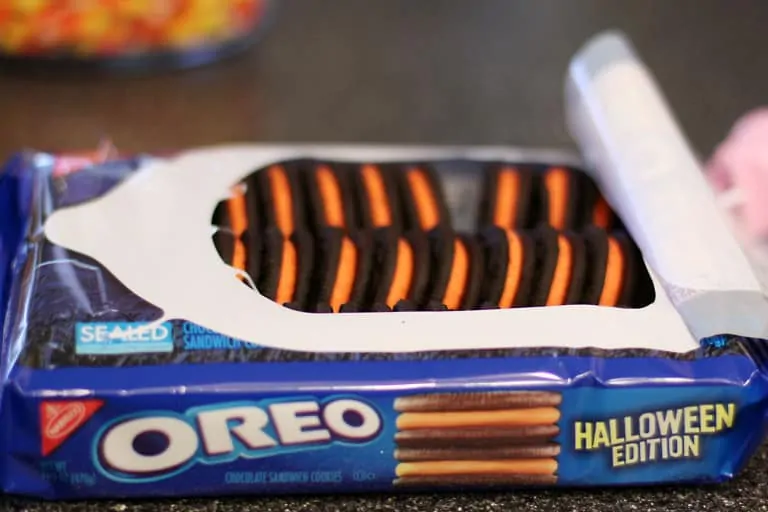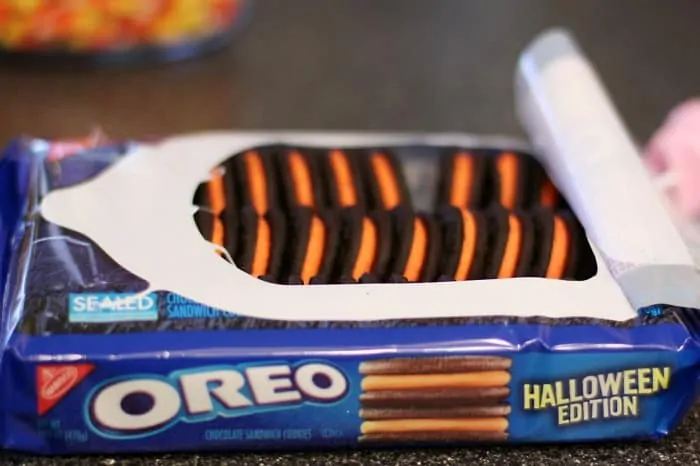 Crush a package of Oreos into crumbs (the food processor works great for this). I used the Halloween Oreos, which while darling, seemed a bit less cooperative than regular Oreos. I think the orange filling has a bit of extra oil in it, so while cute, regular Oreos are a bit easier to work with in my opinion.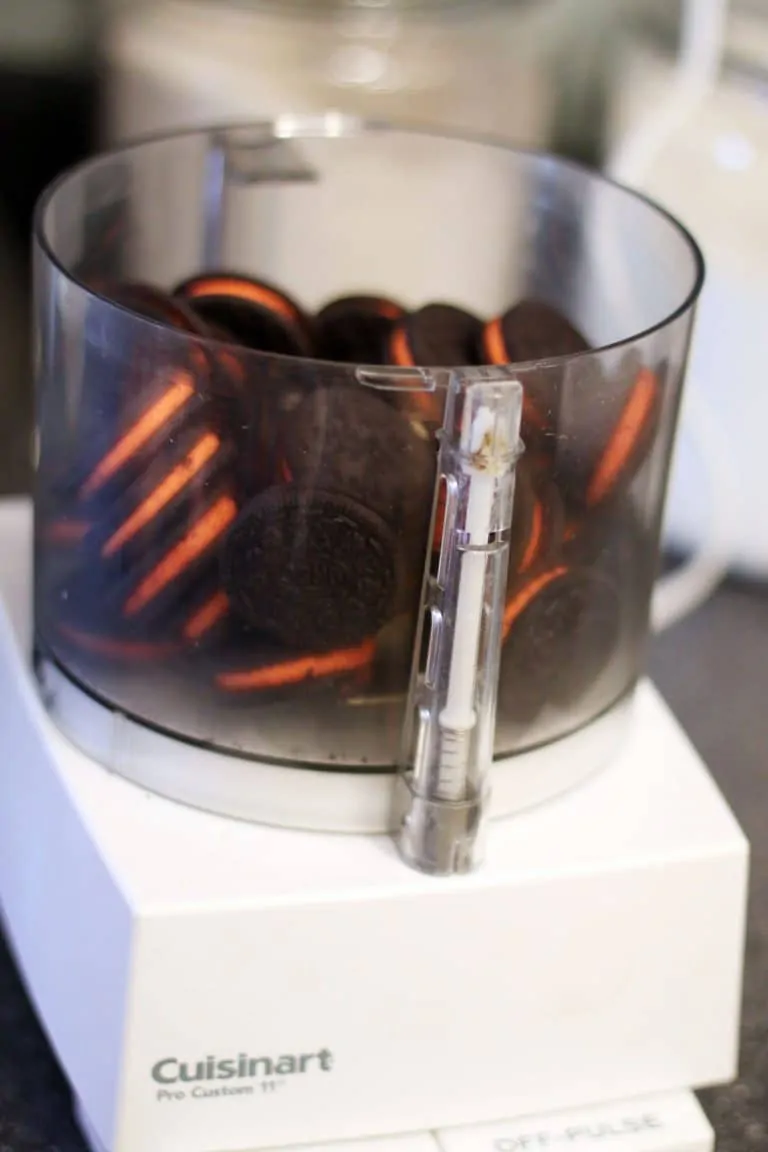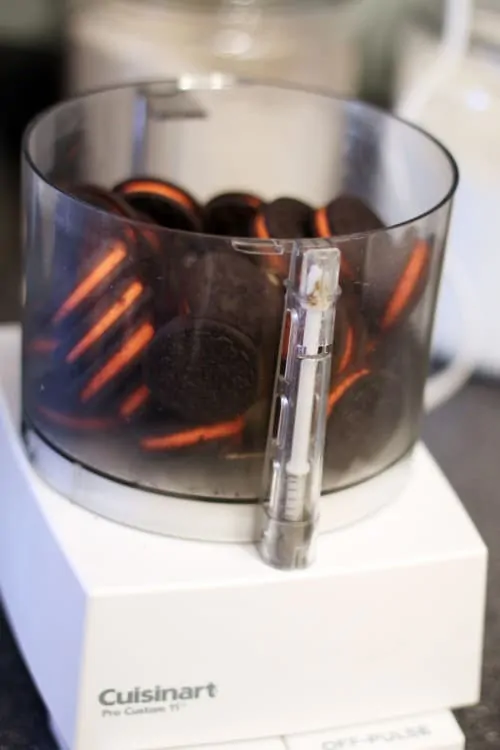 After crushing the Oreos, you add your softened cream cheese. I usually use about 3/4 of a package of cream cheese, and I start with less and add more as needed. While you can do this in the food processor, it works best to really combine the Oreo crumbs and cream cheese by hand. After that I put the dough in the fridge to chill for a bit. Once chilled it's time to turn the dough into cute little cupcakes.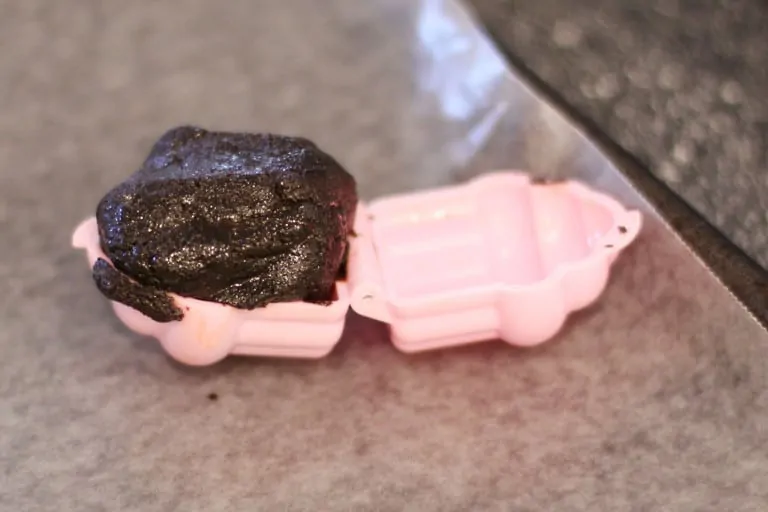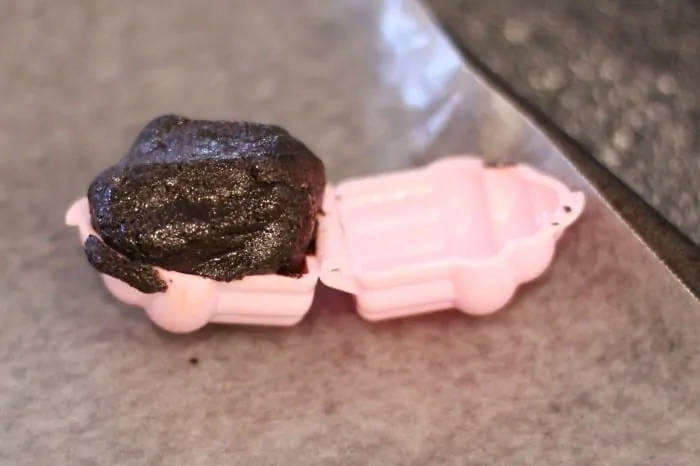 Take some dough and put it into the mold. Squeeze the mold shut.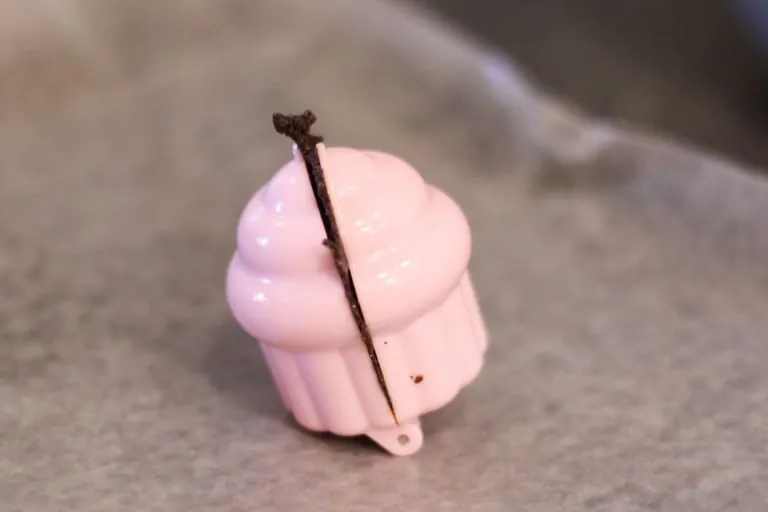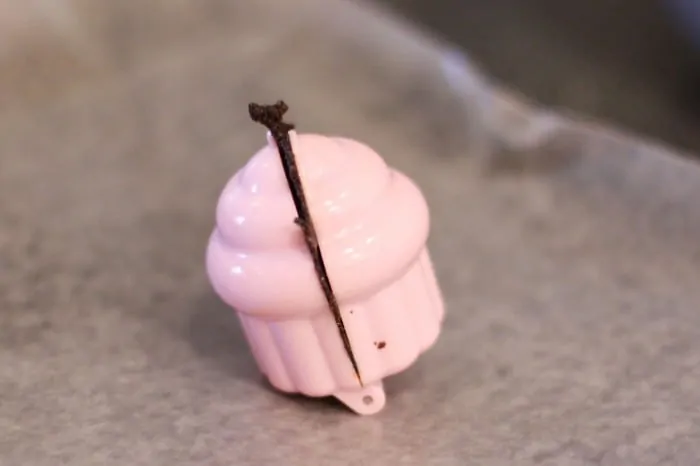 Then pop your cute little cupcake out of the mold.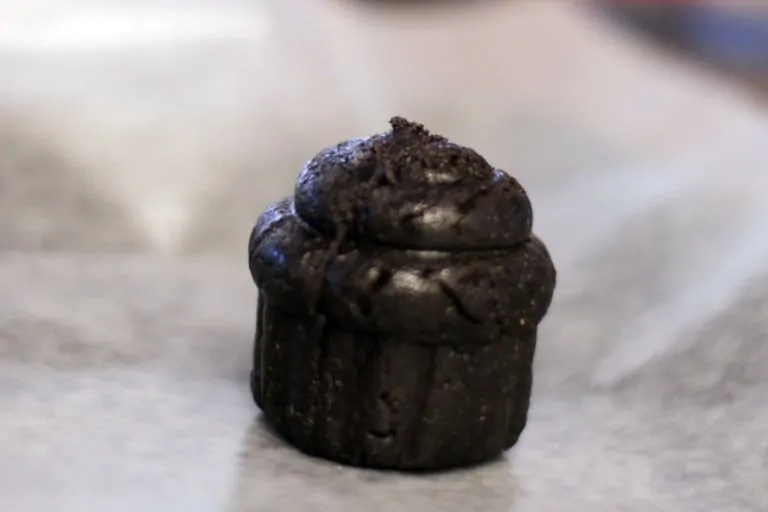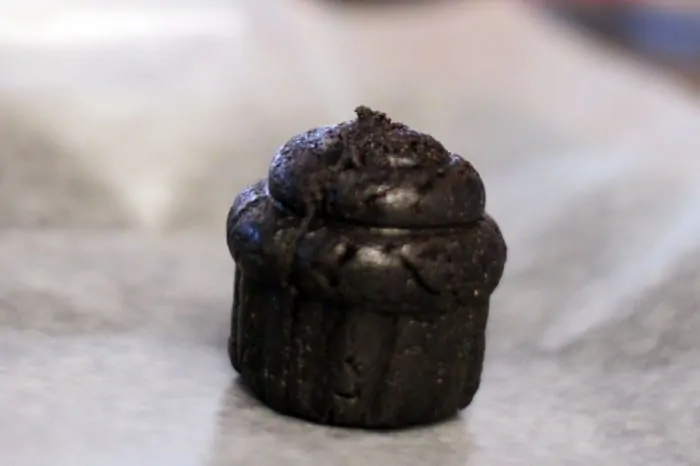 After I have made my cupcakes, I put them in the fridge to cool again. Once I'm ready to dip them, I dip the bottom of the cupcakes into chocolate (usually milk or dark), then add my stick, and let the chocolate set up. Once the chocolate on the bottom of the cupcake is set, I dip the top of the cupcake into chocolate (usually white) and add my sprinkles and decorations. This video from My Little Cupcake does a great job of showing you how…
Once you get the hang of it, these are easy to put together, and there are so many fun ways to decorate them…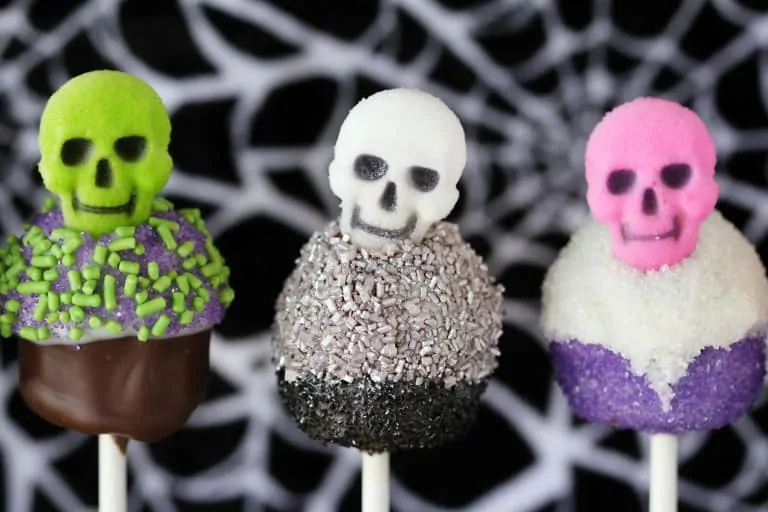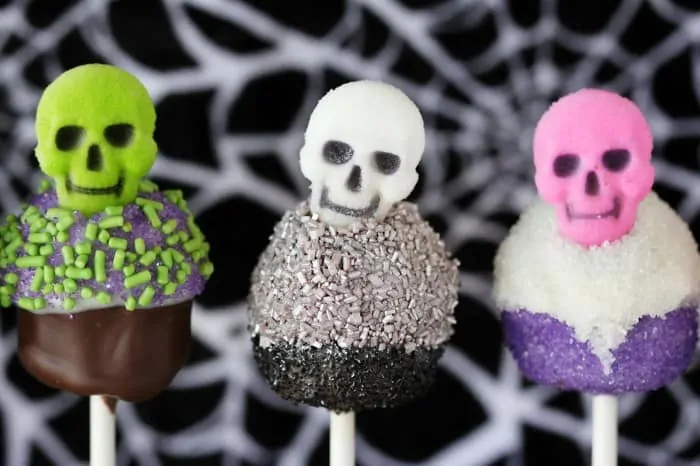 You can add fun little sugar decorations, like the sugar skulls I'm in love with right now.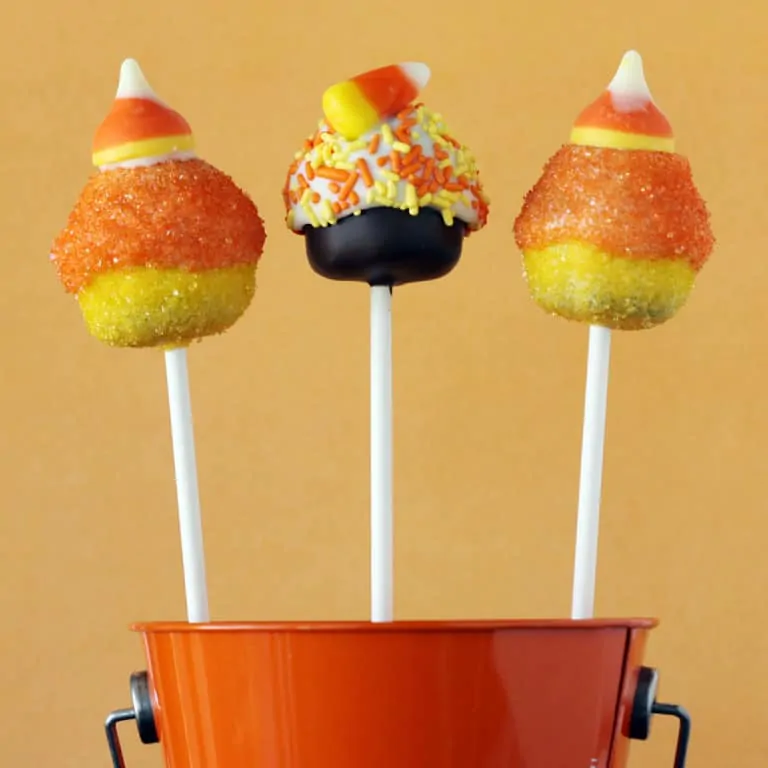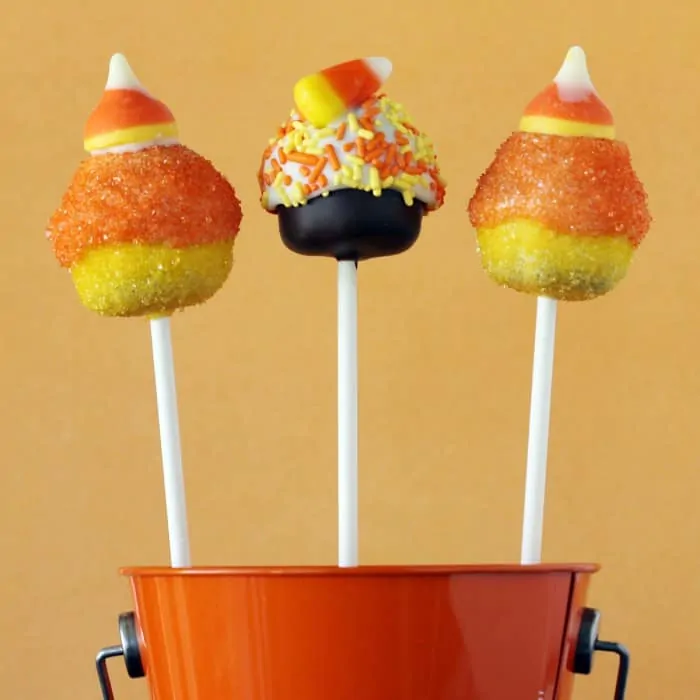 Top them with candy such as candy corn or Candy Corn Kisses.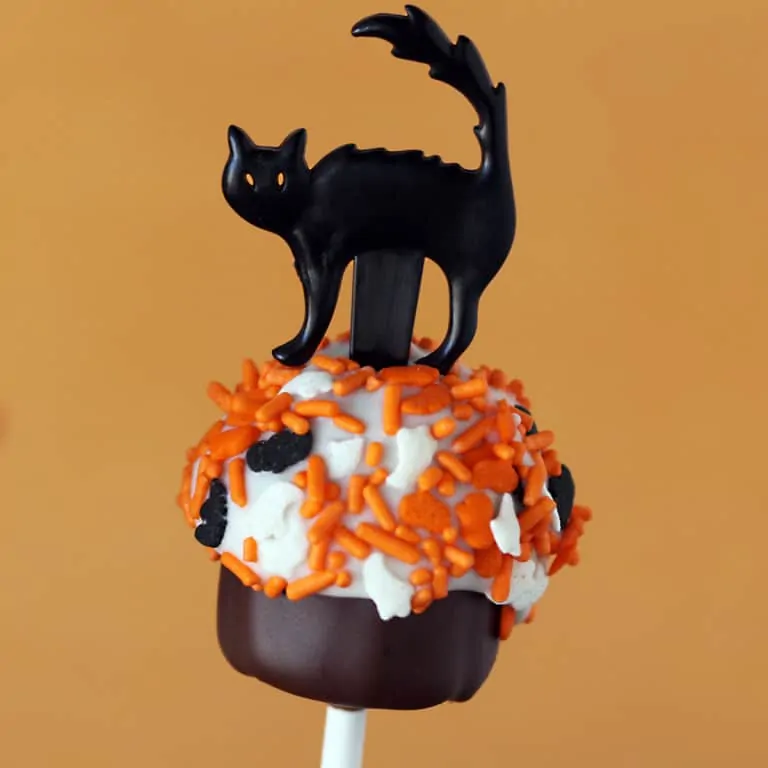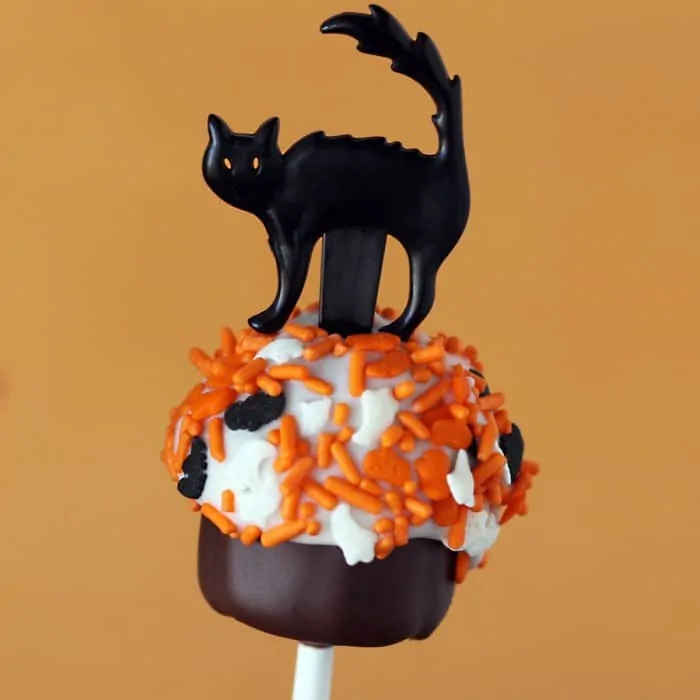 Or add cute little picks that you can insert before the chocolate sets. These were my daughter's favorites of the bunch.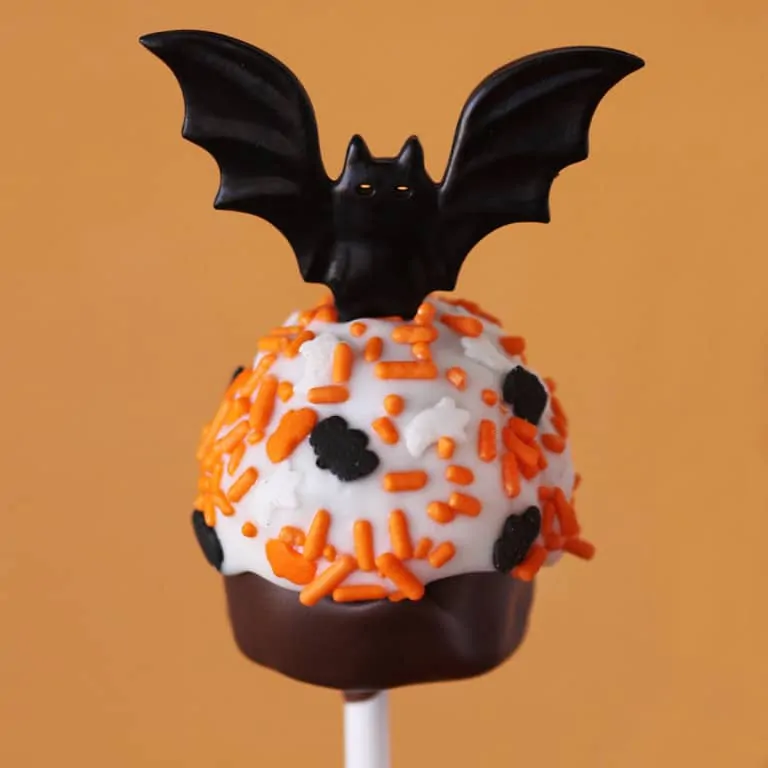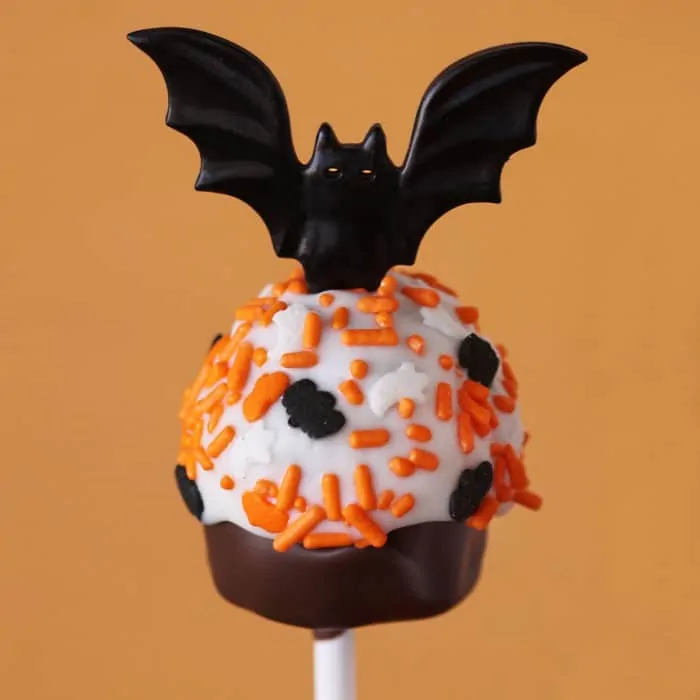 Check out some other super cute Halloween cupcake cake pops from My Little Cupcake…
My Little Cupcake has tons of cute ideas on their blog and Facebook page.
Giveaway has ended. Thank you!
So would you like to win a My Little Cupcake Cake Pop Mold??? My Little Cupcake is giving two my readers their own My Little Cupcake Cake Pop Molds!
1. Leave a comment to this post, and you are entered to win!
Want extra entries? Here's how to get four more chances to win!
2. Follow Love From The Oven on Facebook, and leave a comment here that you do.
3. Follow Love From The Oven on Twitter, and leave a comment here that you do.
4. Follow My Little Cupcake on Facebook, and leave a comment here that you do.
5. Share this contest on your Facebook, Twitter or blog and leave a comment here that you did.
Each entry needs to be it's own comment, so for five entries, you would leave five comments to this post.
Two winners will be selected at random on Tuesday, October 11th. Open to residents of the US and Canada. Thanks for entering!