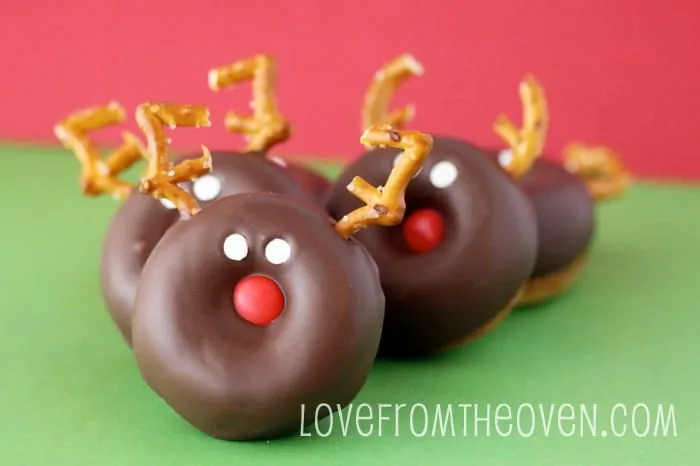 I recently came across the cutest winter holiday donut decorating ideas on Pinterest and just had to try them myself.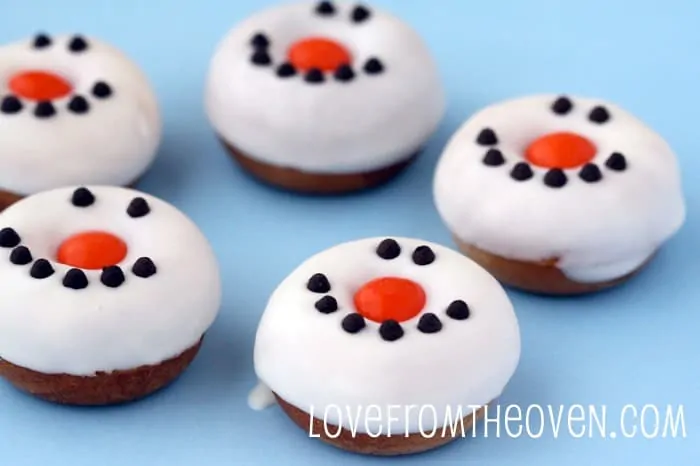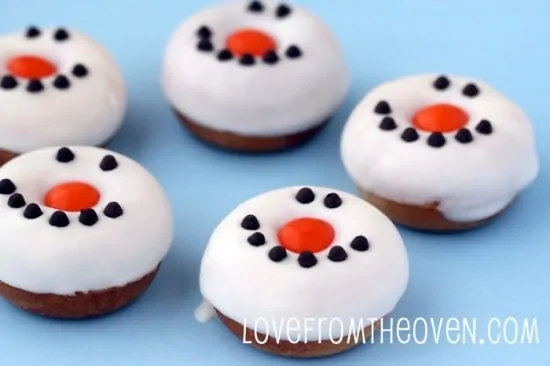 Reindeer donuts and snowman donuts. How cute are they??? LOVE them! Oh the cute ideas one can find on Pinterest. Unfortunately I can't figure out who the original creative individual was that came up with the cute snowman donuts to give them credit. 🙁 The reindeer donuts appear to be from Oriental Trading Company.
These were both SO easy to make. I made the donuts with my Babycakes Donut Maker (I'm giving one away so you can make them too! Head over here to enter to win!) and for decorating I used some melting chocolates, chocolate chips, M&M's, sprinkles and pretzels. Truth be told you could probably do these with pre-made mini donuts, but I think it's a bit more fun (and probably works better) if you make them yourself.
First make your donuts. Here's my "how to" post for making doughnuts.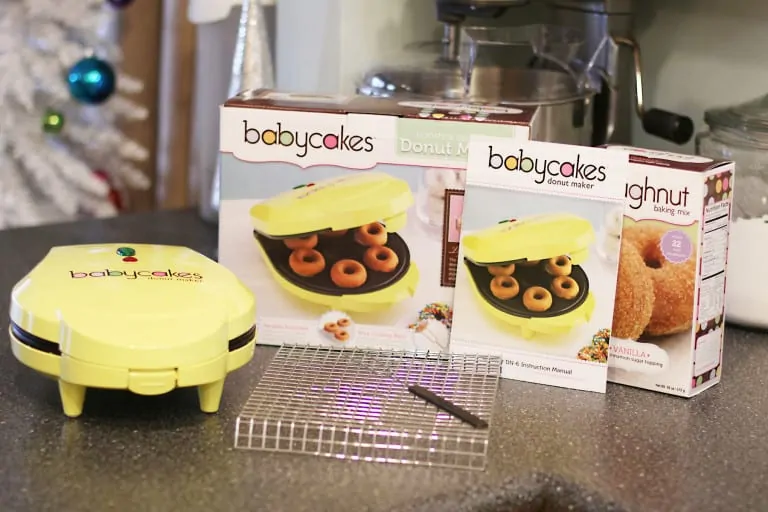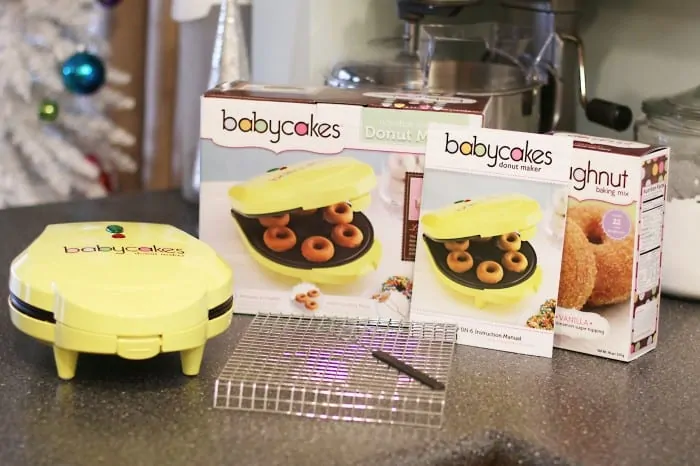 While your donuts cool, prepare your melting chocolate. I used Candiquick for mine. This is also a good time to lay out all of the decorations that you will need.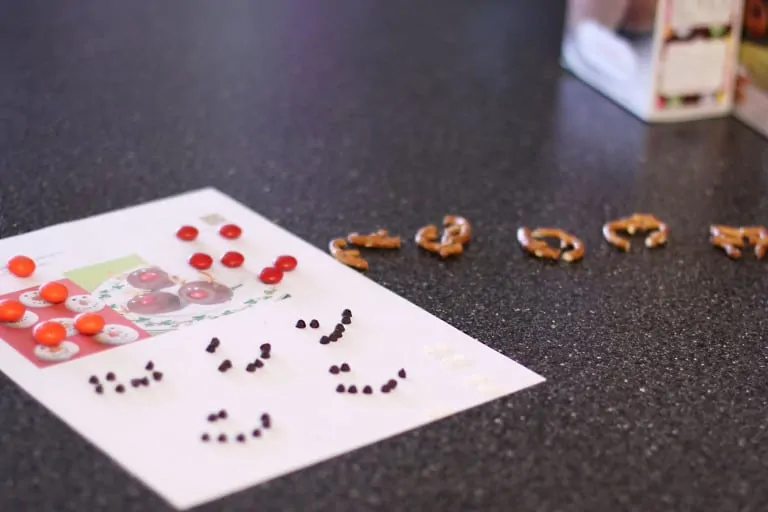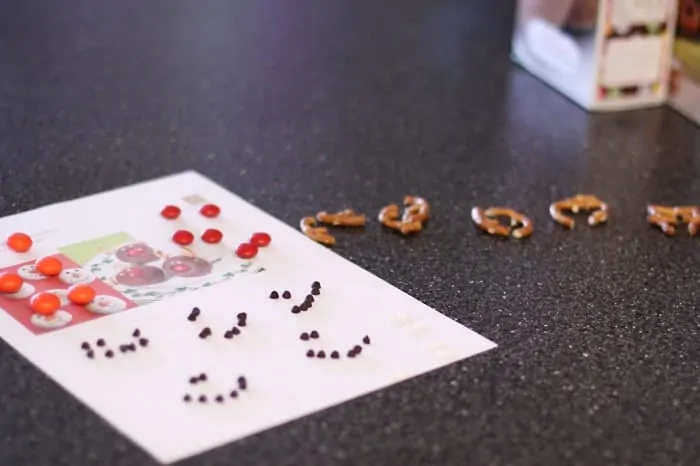 I used pretzels, mini chocolate chips, M&M's and some white round sprinkles. It really is easiest if you have this all ready and don't have to mess with it when you are working with the chocolate. For my reindeer, I poked holes into the donuts with the pretzels before dipping into the chocolate as well. I took the pretzels out to dip the donut, and then put the pretzels back in. The chocolate will sink into the holes, so you can see where to put the pretzels.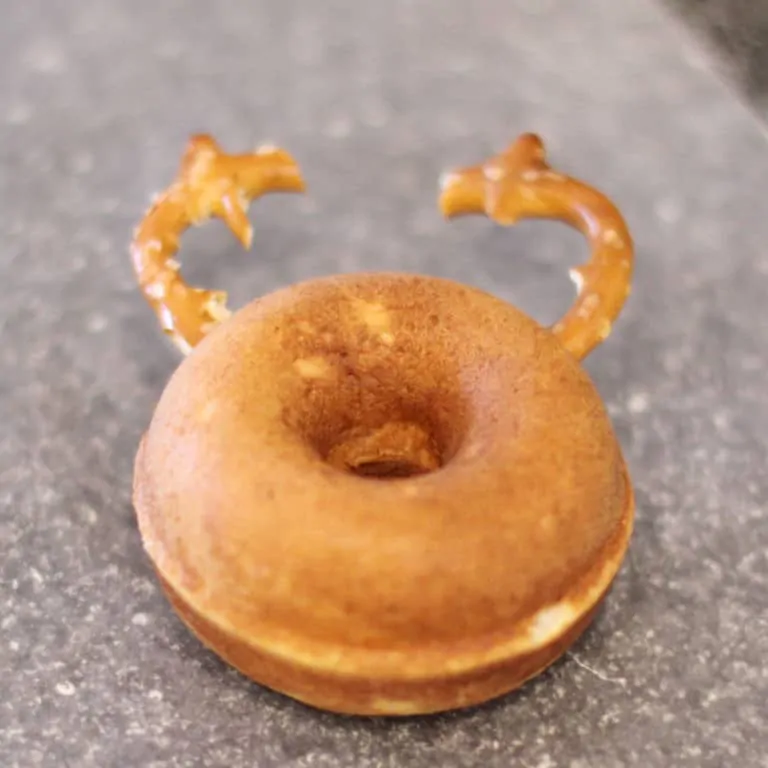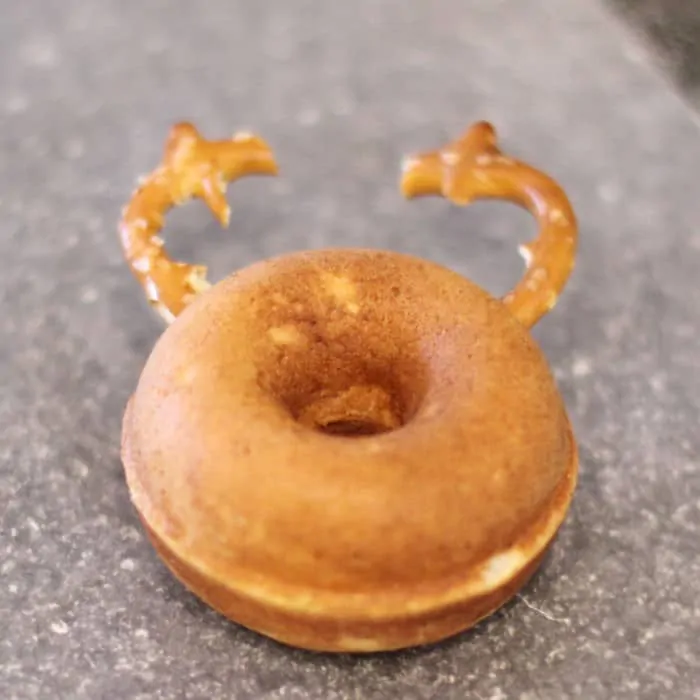 You will dip your donut into the chocolate (I just dipped the top of mine)…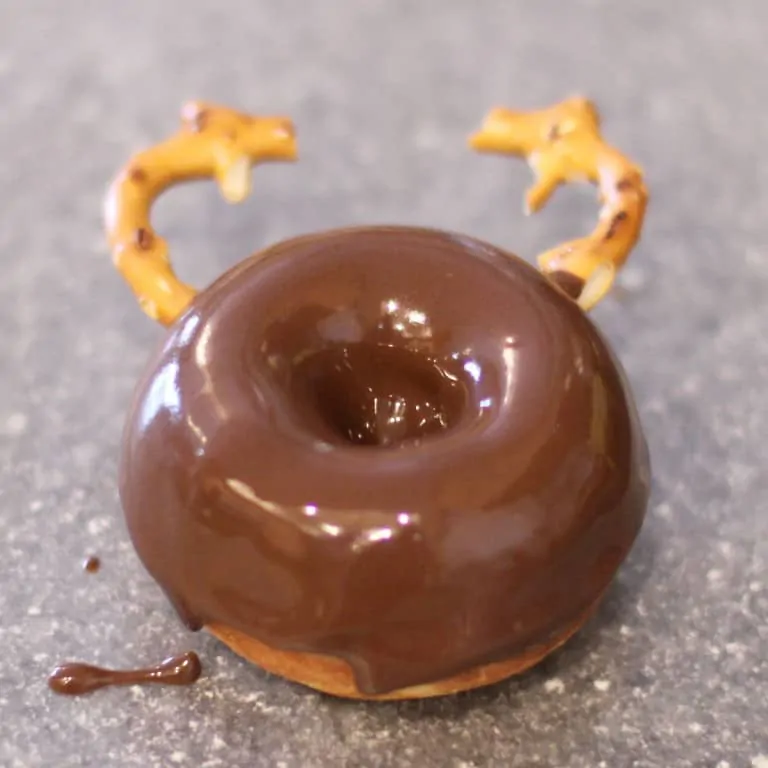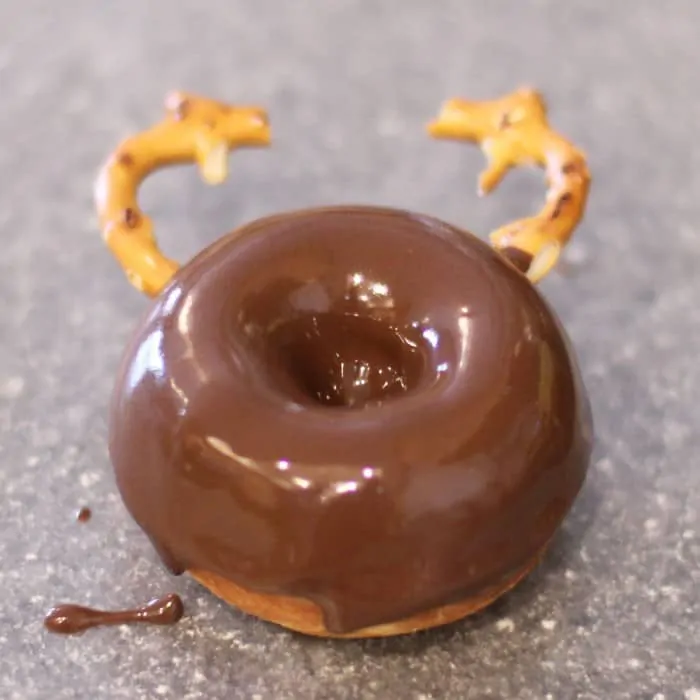 Next you just put your M&M's and decorations on. I think I could have probably used candy corn for the noses for the snowmen and it would have been even cuter, but the M&M's work just fine.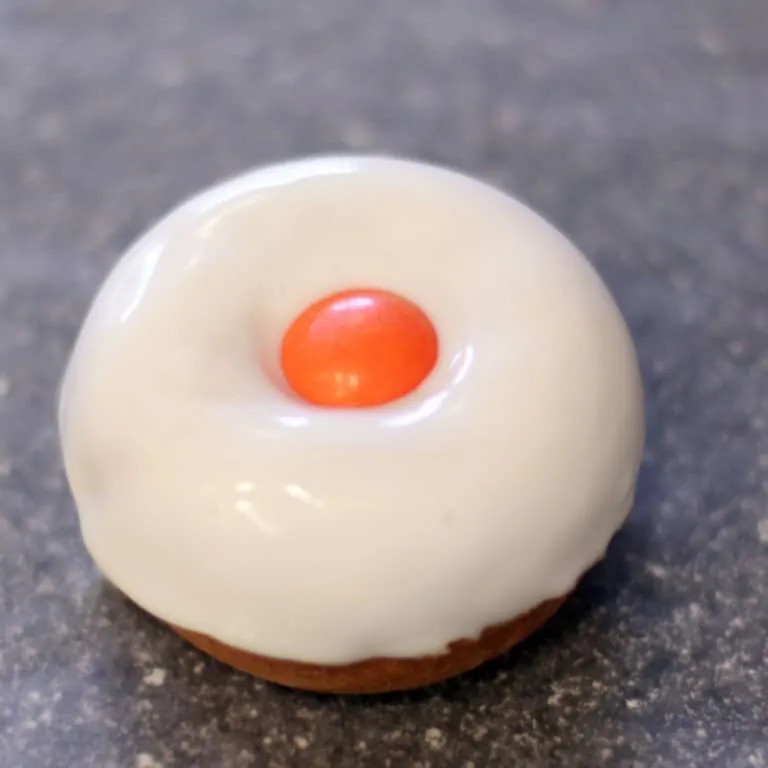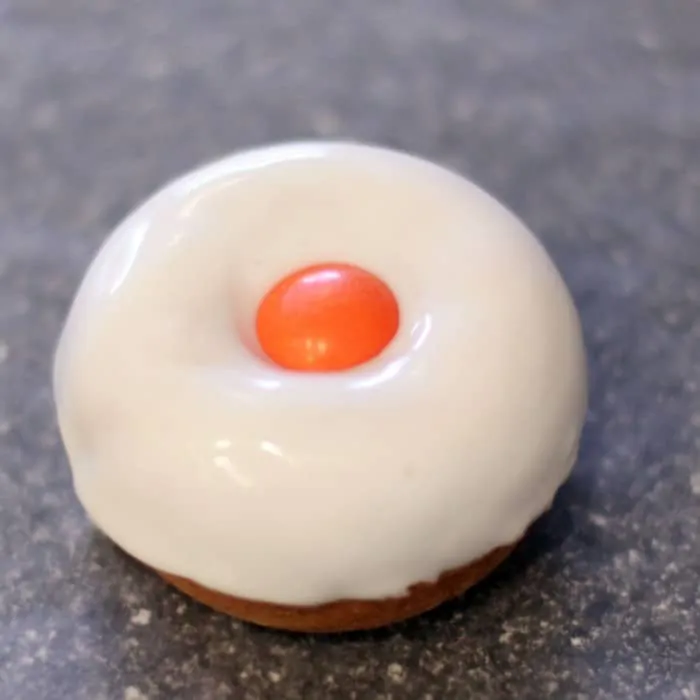 I do have a pair of long tweezers that I sometimes use when I'm using mini chocolate chips like this. I actually find it quicker than my repeated dropping and fumbling of the chocolate chips with my fingers.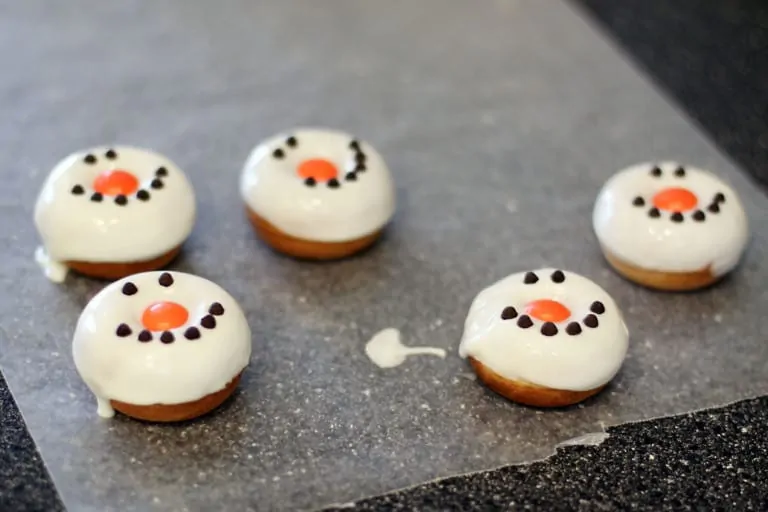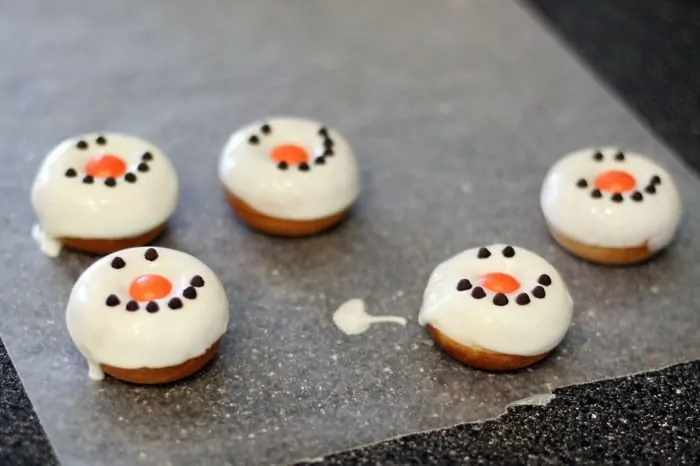 That is it! Super quick and super cute!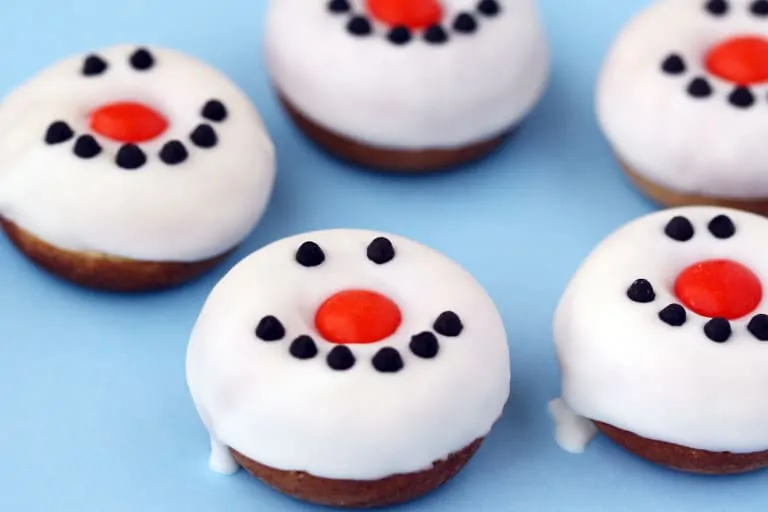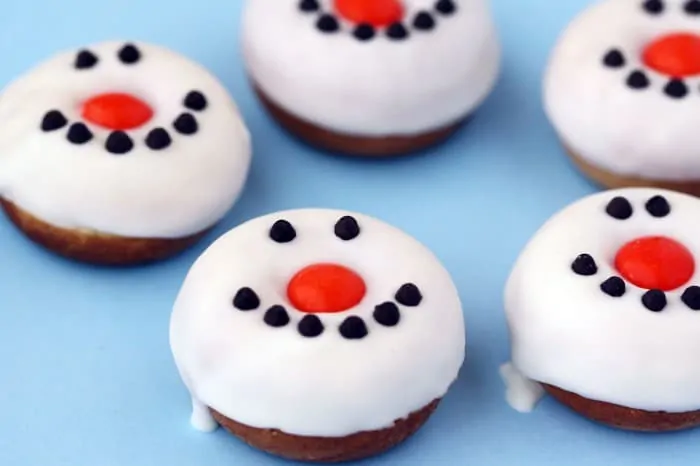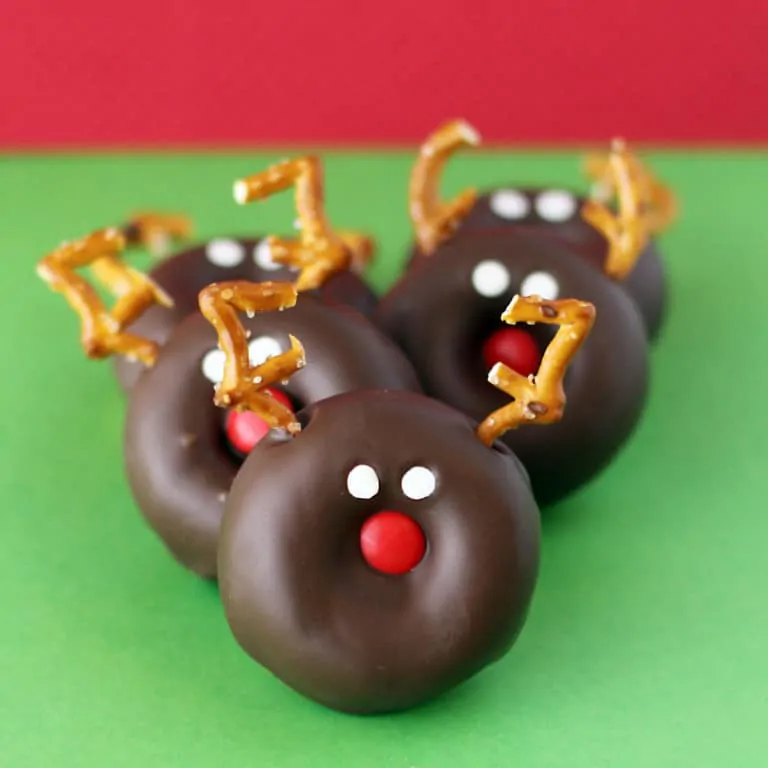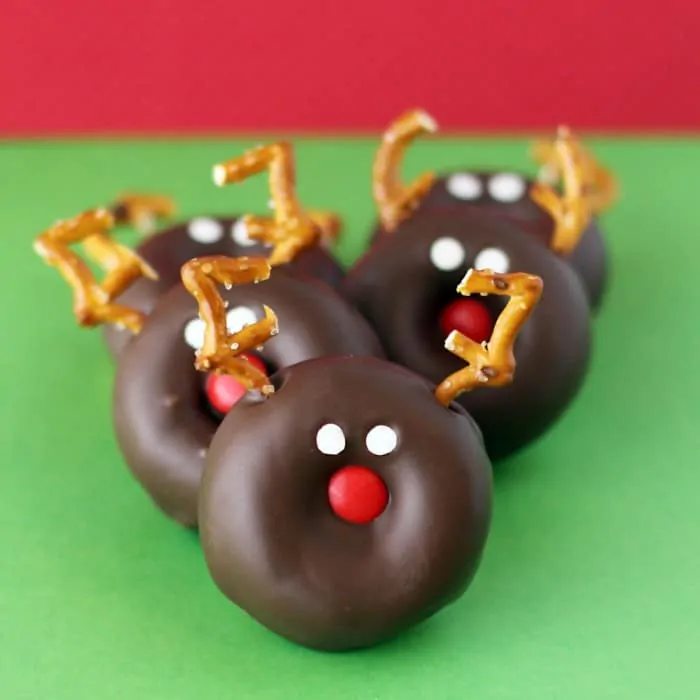 My daughter suggested we leave some for Santa on Christmas Eve. Not a bad idea! 🙂 Don't forget to enter to win your own Babycakes Donut Maker!