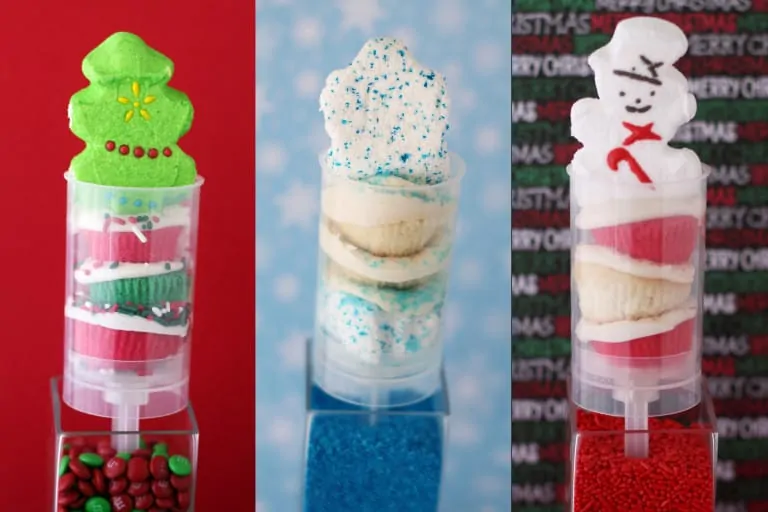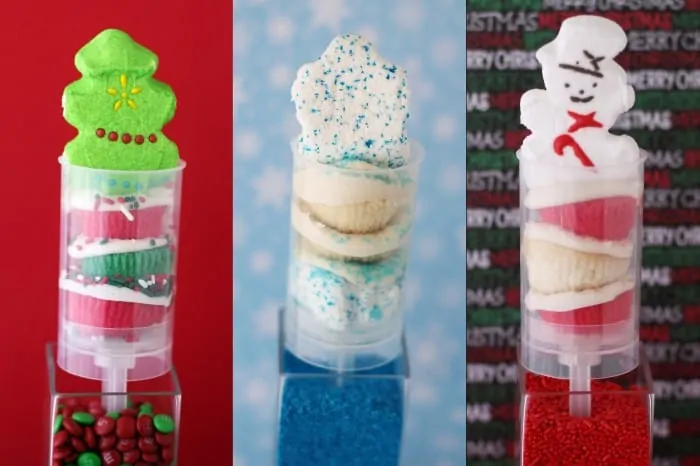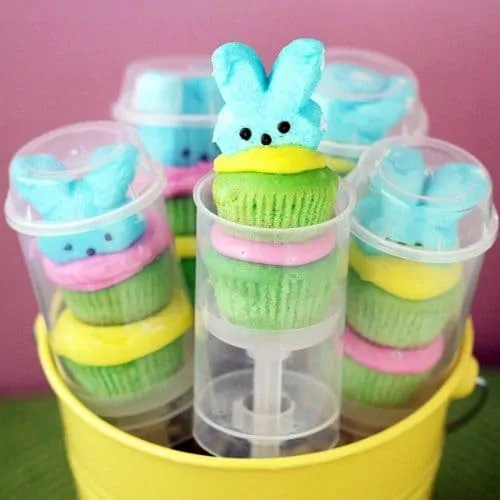 Push pop desserts have become one of the fun new trends over the past year or so. My favorite way to use push pop containers is with cupcakes, frosting, sprinkles and Peeps, especially for the holidays. I've made them for Easter, The 4th of July and Halloween. They are so simple to make and kids LOVE them. They are fun and novel and different – and always get attention!
For detailed instructions on how to make these, you can check out my posts about  how to make them with mini cupcakes,  how to make them with pre-made pound cake and how to make them with pre-made store bought brownie bites. The sky is the limit when it comes to what you can add to them. Grin And Bake it even created grown up push pops with her Kahlua N Cream Push Pops! I did a whole round up of great Push Pop ideas over on Tip Junkie, check it out for lots of fun ideas and options.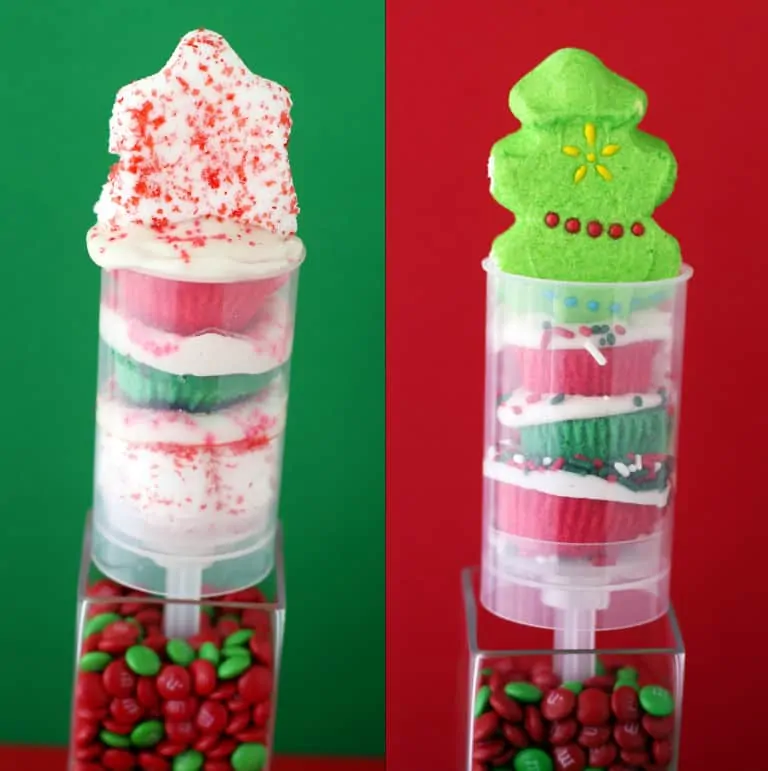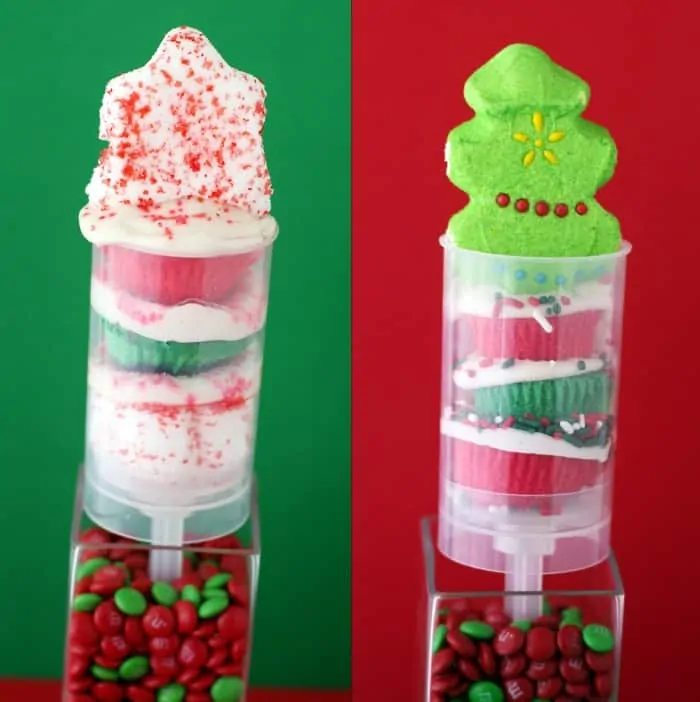 So what if you want to package them up and take them to a party or hand out as favors?
One of the best things about the push pops is that they come with lids, and are easy to transport. While they are certainly cute enough on their own, adding a simple printable label to the container adds to the fun…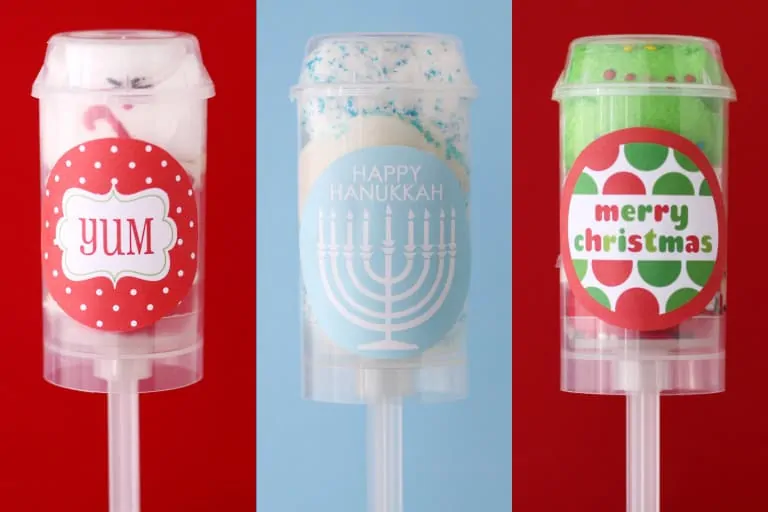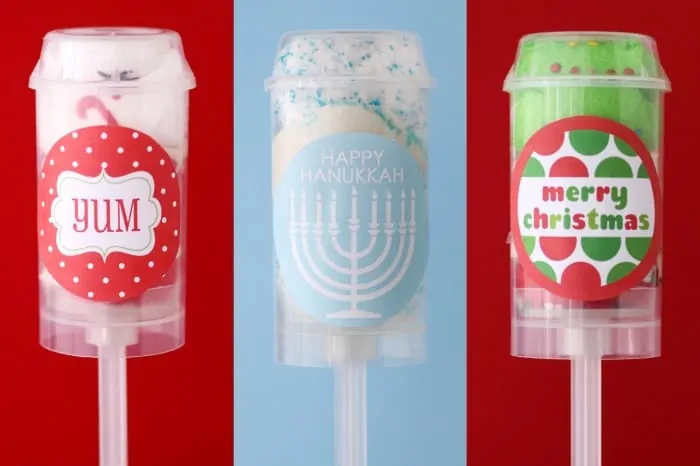 For these push pops, I used some sweet Christmas printables from Shindig Parties To Go. The "Yum" tag can be found in her amazing Candy Christmas Printable Collection and the "Merry Christmas" tag can be downloaded for free right here. As I usually do, I simply printed them on my printer, on regular printer paper. Cardstock would be great, but you can use plain old printer paper as well.
Unfortunately I haven't been able to find quite as many free Hanukkah printables as I had hoped for, so I whipped up the one you see on the center push pop. You can download it here for free (as well as a darker blue version).
And if you want to take your push pops even a step further, you can add ribbon and rings (I find my rings at my baking supply store, ABC Baking). These are meant to be fun so get creative and play around and enjoy!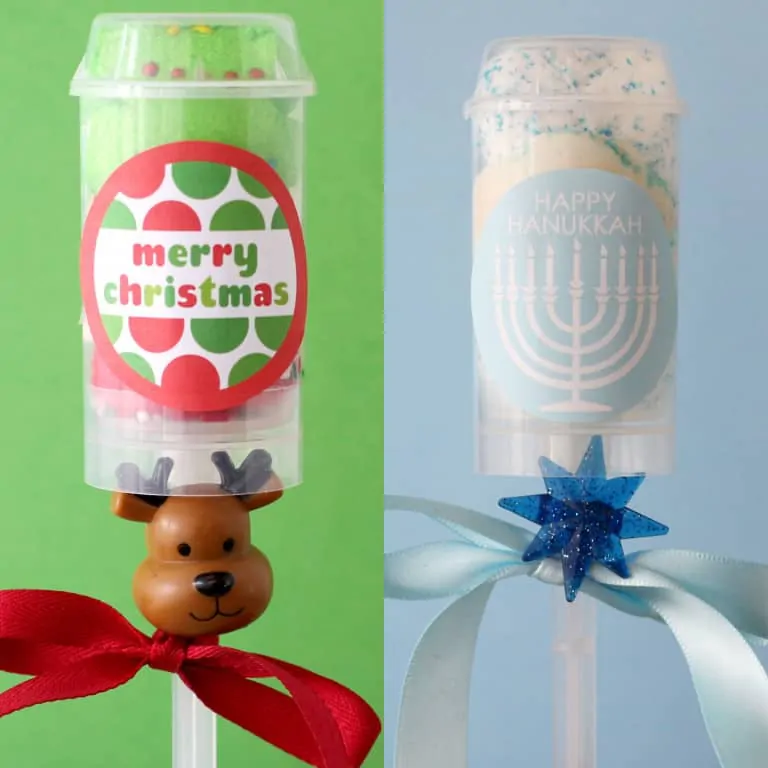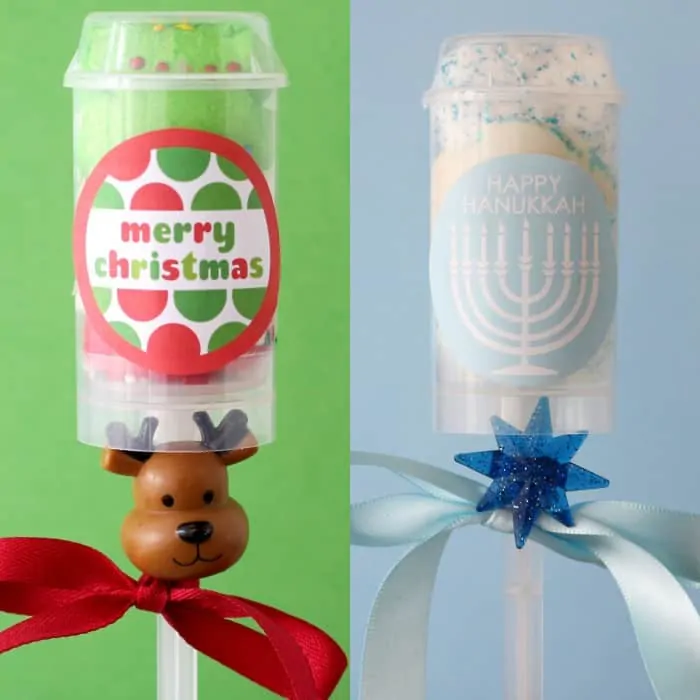 Would you like to WIN a gift certificate to CupKate's Event Design to buy your own Push Pop Containers as well as a slew of Holiday Marshmallow Peeps from me, so that you can make your own Push Pop Peeps? Make sure to check out today's giveaway!