I've mentioned before that I usually make my brownies from a box mix. I grew up on the box brownies and when I think of brownies, those are what I think of. Most homemade brownies are a bit more "cakey" than I like, or they call for melting unsweetened chocolate, which I never have on hand, so box it is. Well I think I found a brownie recipe that may change all of that. This recipe could be used year round, but for today we have a festive holiday spin on it…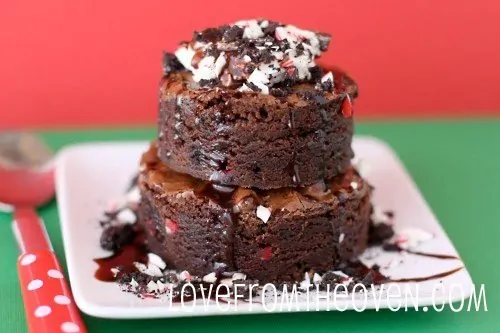 Can I offer you a Candy Cane Cookie Crunch Brownie? Ah-mazing. These are thick, fudgey and chewy, yet I was able to neatly cut them out of a pan. Win win! It's a pretty simple recipe, made with cocoa, instead of that unsweetened baking chocolate I never remember to buy.
Brownies are one of the very few things I do not use my stand mixer for. Brownies + Over mixing = Not So Good. This recipe does call for beating the eggs, and I have the perfect tool for that – The OXO Good Grips Egg Beater. I haven't used an egg beater in years, as I usually found them to be more trouble than they were worth. The folks at OXO asked me to try their new Good Grips Egg Beater out and I have to say I was very surprised at how easy it was to use and how well it worked. This is definitely a very different egg beater than I remember.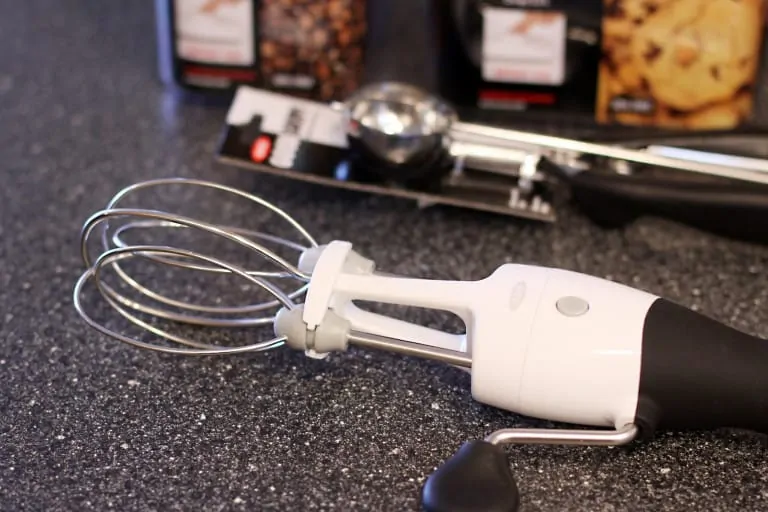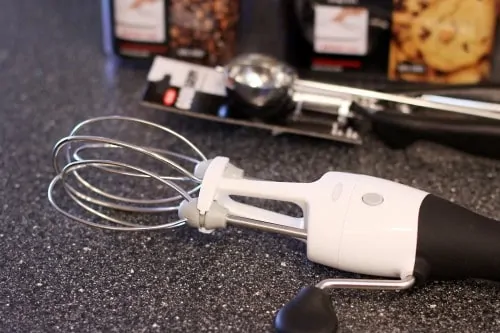 Eggs…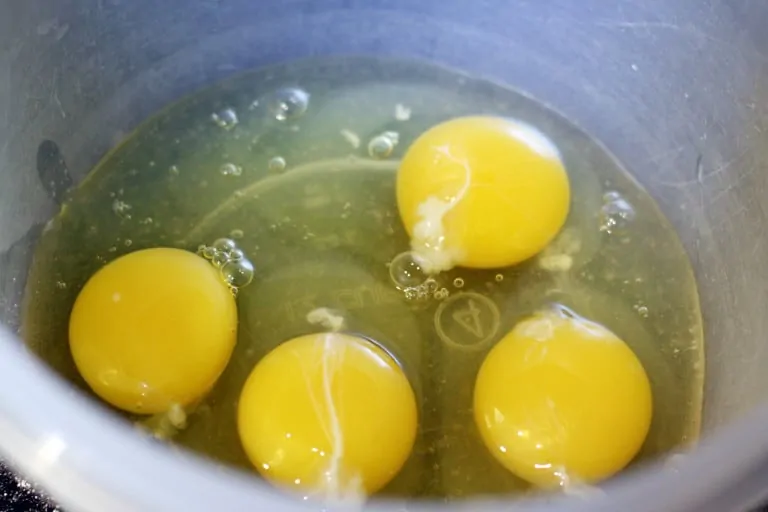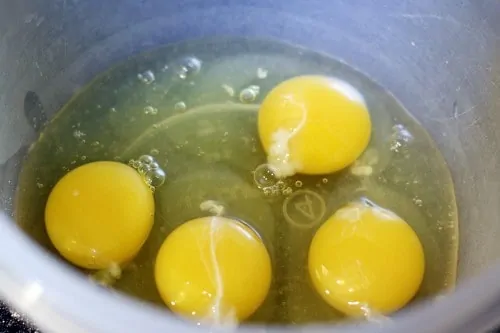 OXO Good Grips Egg Beater…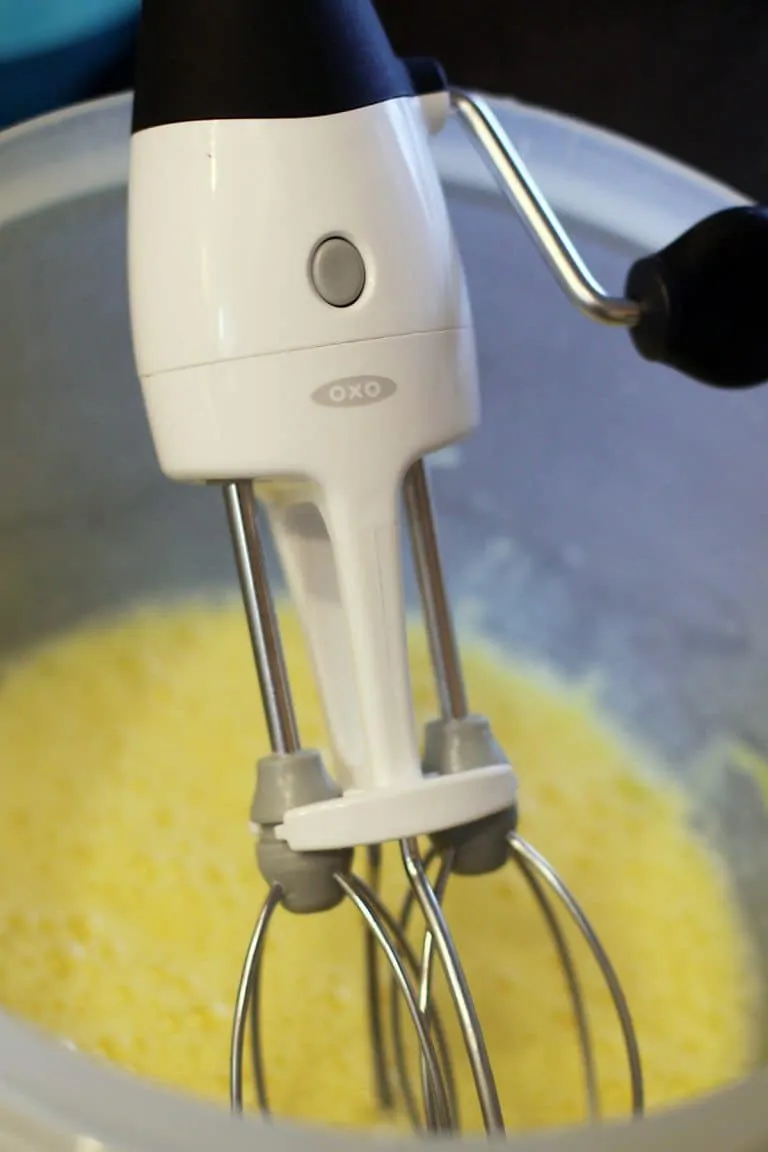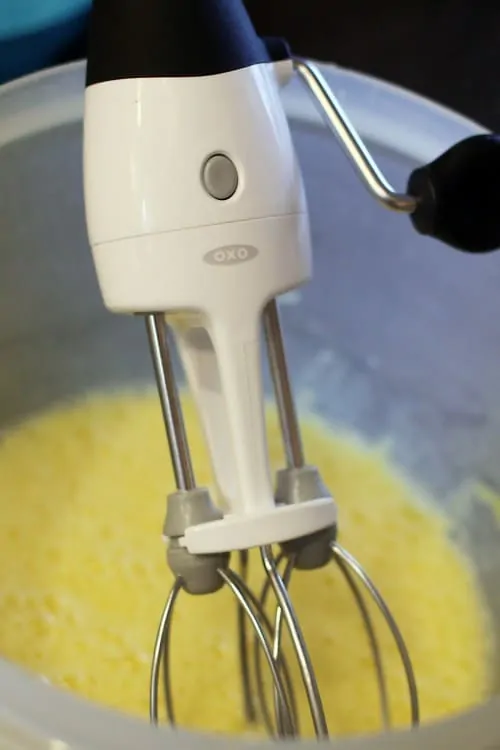 Voila!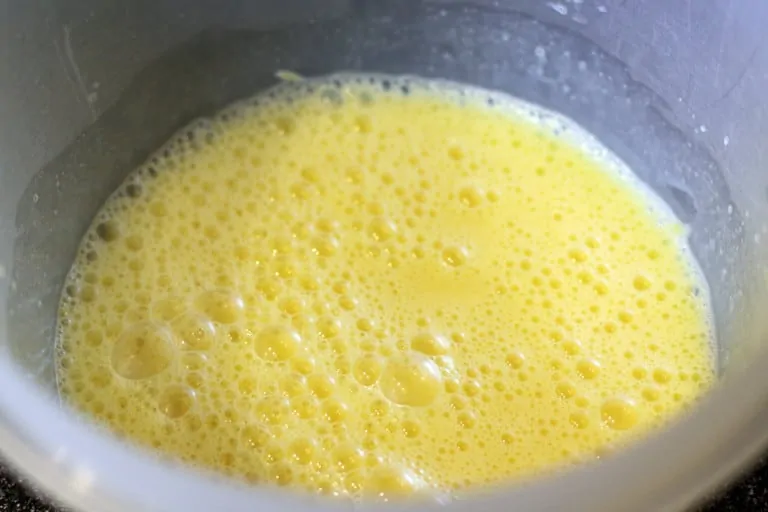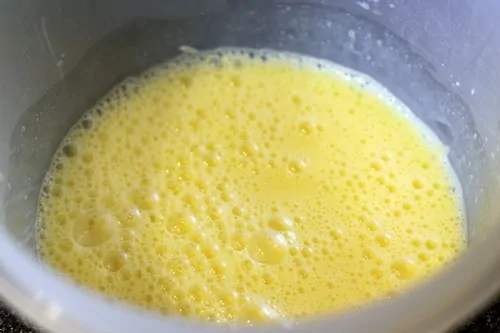 Very impressive! Oh, and I have one to giveaway – along with a great assortment of products from OXO!
Now, let's get to the recipe…
Candy Cane Cookie Crunch Brownies
Adapted from King Arthur Flour
1 cup (2 sticks) unsalted butter
2 1/4 cups sugar
4 large eggs
1 1/4 cups Dutch Process Cocoa (Dark Cocoa is great if you have it)
1 teaspoon salt
1 teaspoon baking powder
1 tablespoon vanilla extract
1 1/2 cups All Purpose Flour
1 cup crushed sandwich cookies – I used Candy Cane Joe Joe's from Trader Joe's
1 cup cup Andes Peppermint Crunch Baking Chips
Directions
1) Preheat the oven to 350°F. Lightly grease a 9″ x 13″ pan
2) In a medium-sized microwave-safe bowl, or in a saucepan set over low heat, melt the butter, then add the sugar and stir to combine. Return the mixture to the heat (or microwave) briefly, just until it's hot (about 110°F to 120°F), but not bubbling; it'll become shiny looking as you stir it. Heating this mixture a second time will dissolve more of the sugar, which will yield a shiny top crust on your brownies.
3) While the sugar heats a second time, crack the 4 eggs into a bowl, and beat well. Beat in the cocoa, salt, baking powder and vanilla until smooth.
4) Add the hot butter/sugar mixture, stirring until smooth.
5) Add the flour, cookies and chips, again stirring until smooth. Note: If you want the chips to remain intact in the baked brownies, rather than melting in, let the batter cool in the bowl for about 20 minutes before stirring in the chips.
6) Spoon the batter into a lightly greased 9″ x 13″ pan.
7) Bake the brownies for about 30 minutes, until a cake tester inserted into the center comes out clean, or with just a few moist crumbs clinging to it. The brownies should feel set on the edges, and the center should look very moist, but not uncooked. Remove them from the oven and cool on a rack before cutting and serving.
While I used Candy Cane Joe Joe's and Peppermint Crunch Baking Chips, you could substitute nuts, chocolate chips, Oreos, whatever suits your fancy.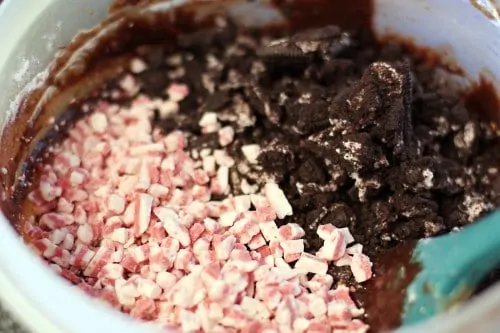 I like to cut my brownies into round shapes, using cookie cutters or a cup. Check out this post to see how I do that. This recipe would be awesome with frosting on top, as I use with my Cookies & Cream Brownies. Tonight however I simply topped the brownies with a bit of whipped cream, some chocolate sauce and a teaspoon of crushed candy canes. Yum!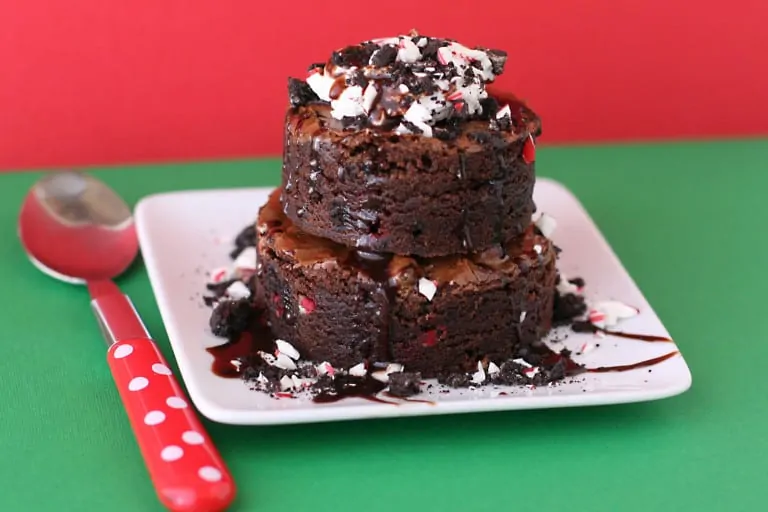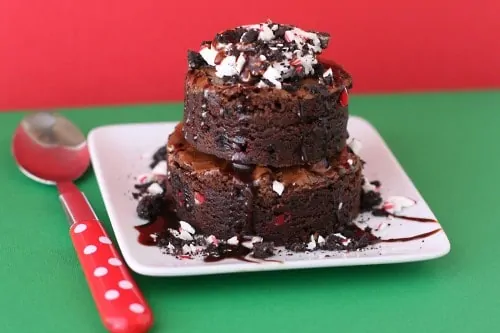 I packaged the rest of for gift giving. After cutting them into rounds, I wrapped each one in plastic wrap. I then put them into a Pringles can that I had covered with wrapping paper. To make it even more festive, I then put the can into a cool product (that I have a giveaway for you with!) called GiftGloss, a slide and tie sleeve of clear wrapping material. To finish it off I added some ribbon and a cute $1 "Merry Christmas" ornament that I picked up at Walmart. A sweet treat indeed! Make sure you check out the Gift GlossGiveaway!