If I were to pick one treat that I probably make and give the most during the holidays, it's chocolate covered pretzels. They are SO easy to make, they look cute, are easy to package, they travel well and almost everyone I know loves them.
Salty sweet makes for a great treat. These are truly my no fail go to treat. No baking required, no oven, no measuring.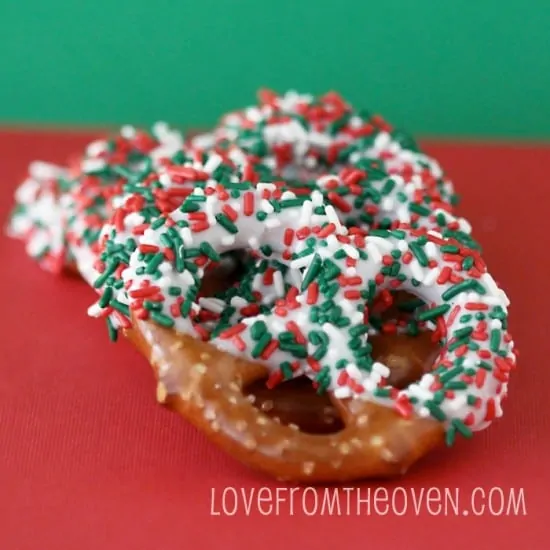 Just microwave some chocolate, dip your pretzels, cover with sprinkles and let the chocolate set. For my step by step instructions on how to make chocolate covered pretzels, check out this post.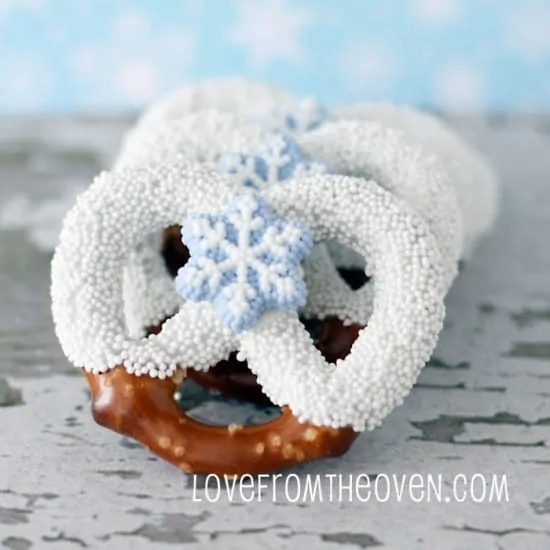 I have a few different ways I like to package up my pretzels. The packaging I use most often is cellophane bags such as these that I picked up at Hobby Lobby. They were 50% off, so $1 for 20 of them.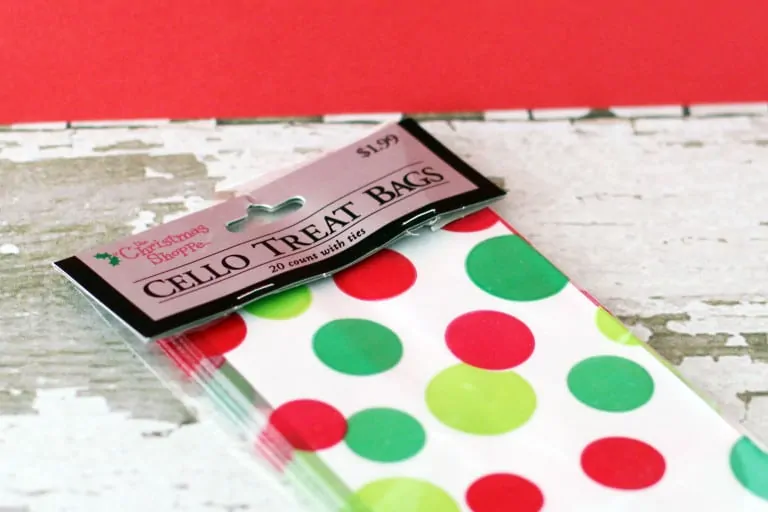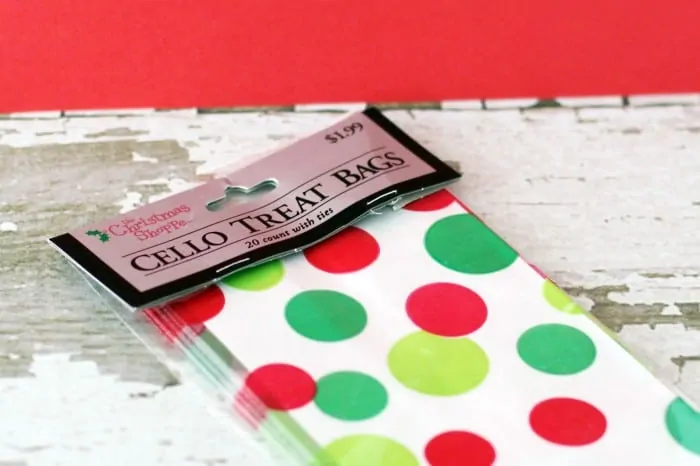 I stack them in the bag…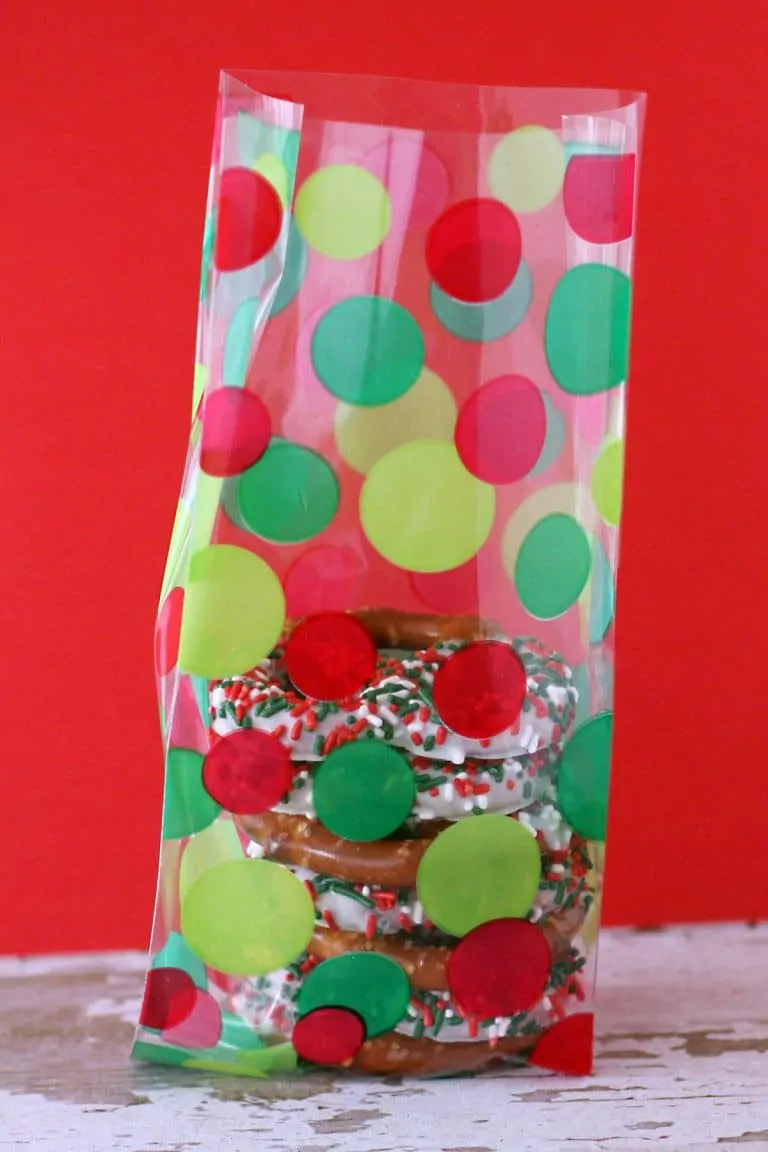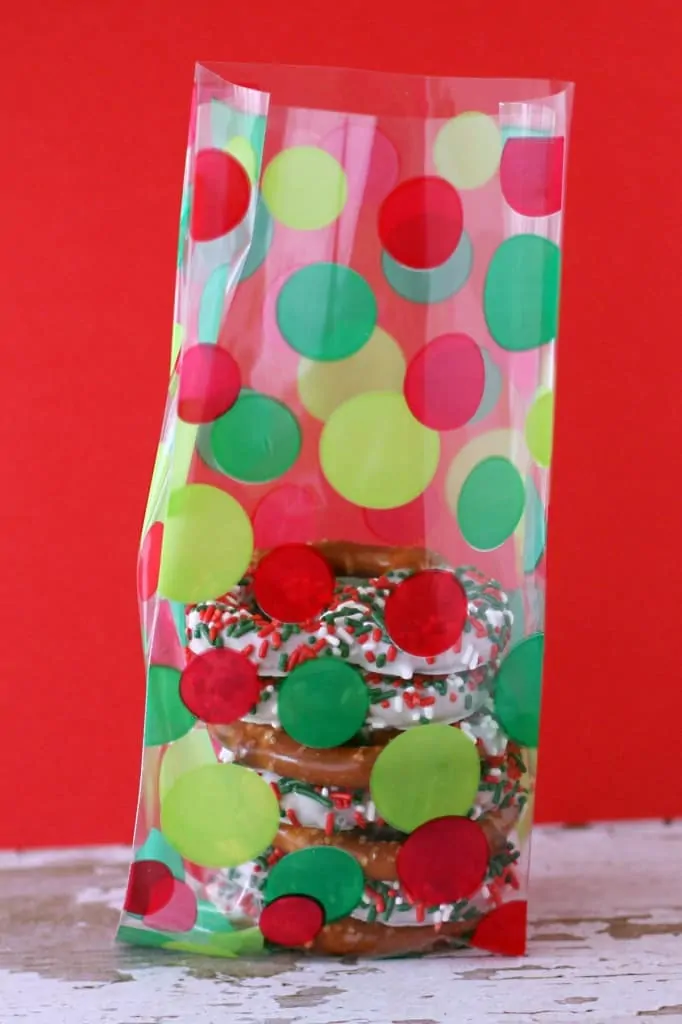 Pick out a cute tag, such as this great printable from Shindig Parties To Go. You can download this printable free here!
Cut out the printable, add some ribbon and you have a cute little pretzel gift.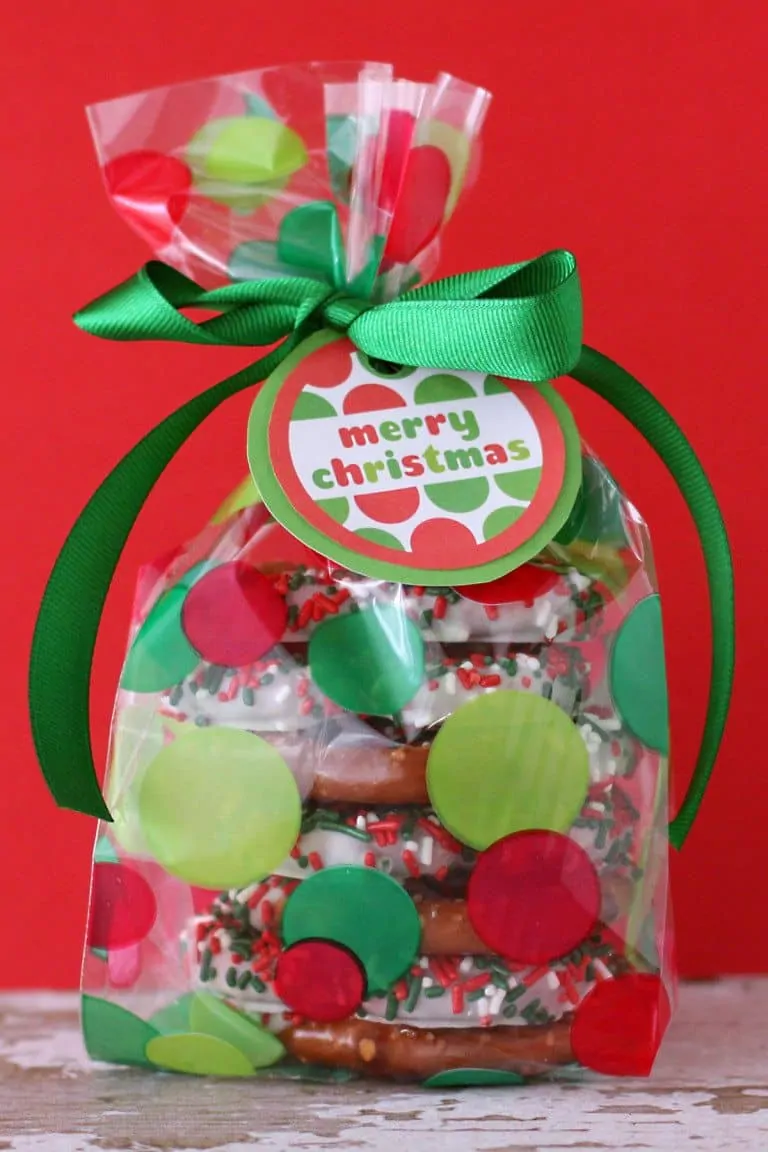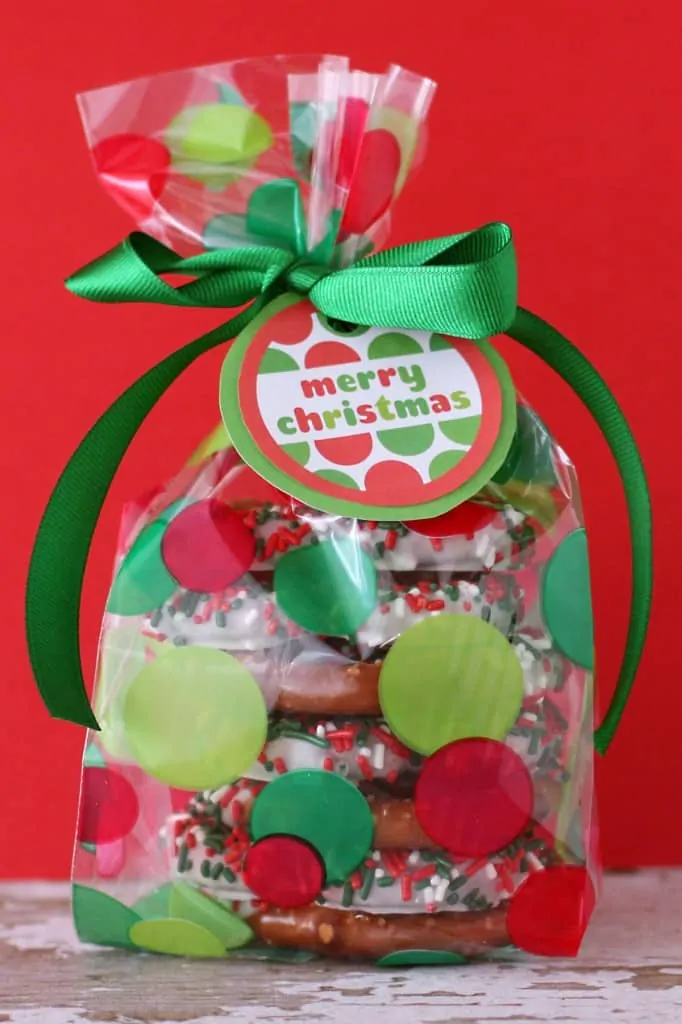 You can also use a gift tag that you may have on hand for gift wrapping, such as this glittery silver one…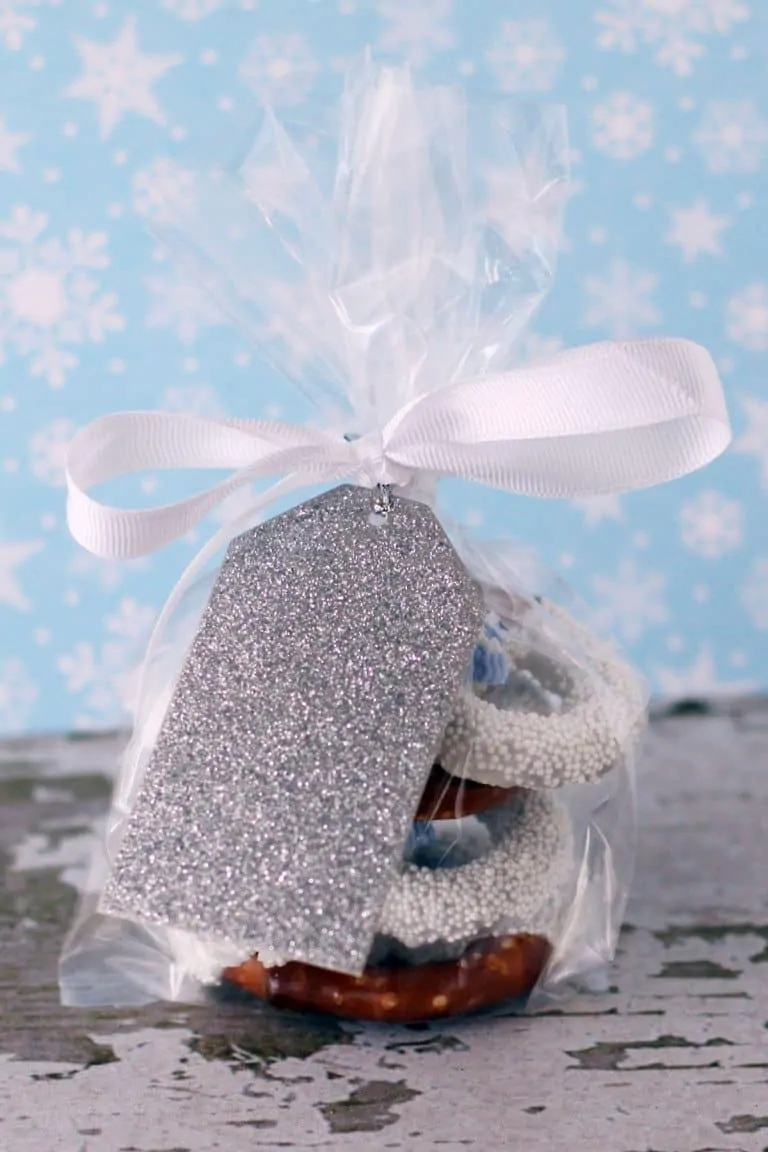 The other way I sometimes package my pretzels is to put them into a plain cellophane bag…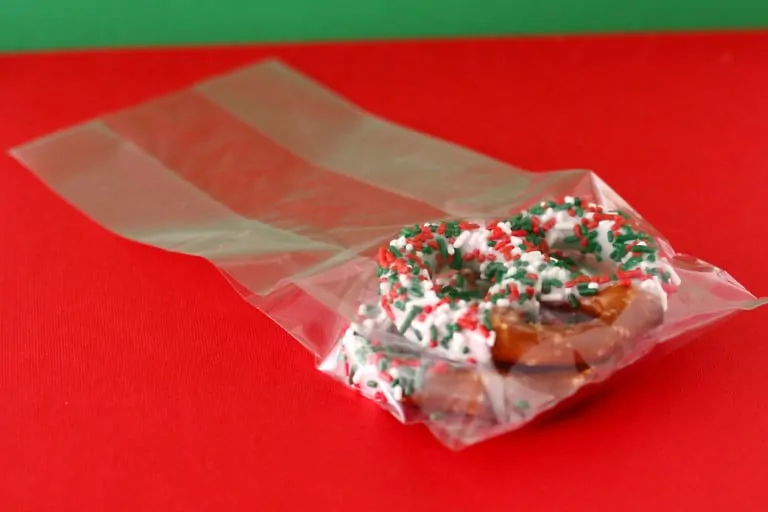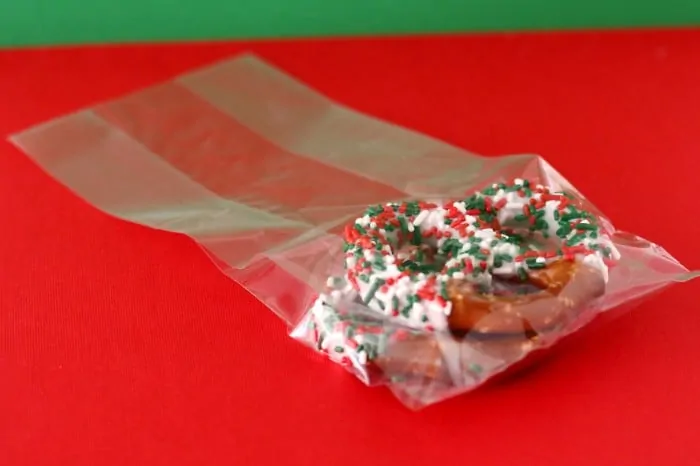 Fold over the cellophane and slip the pretzels into a pretty organza bag. This really works best if you are using two pretzels per bag.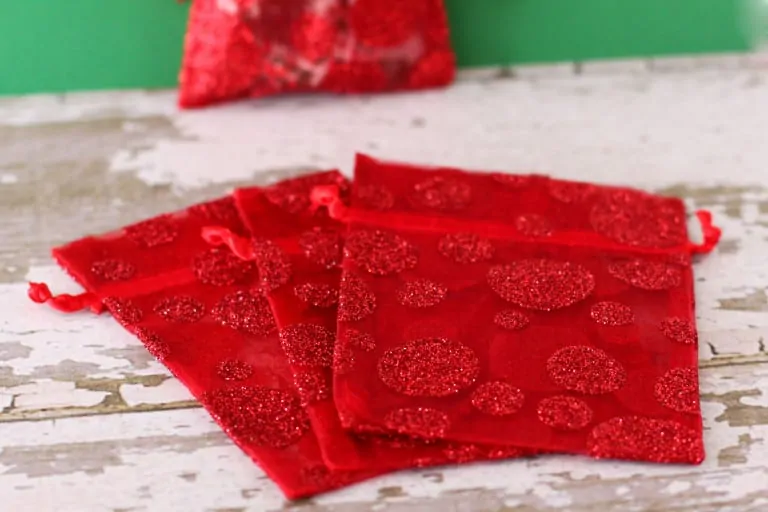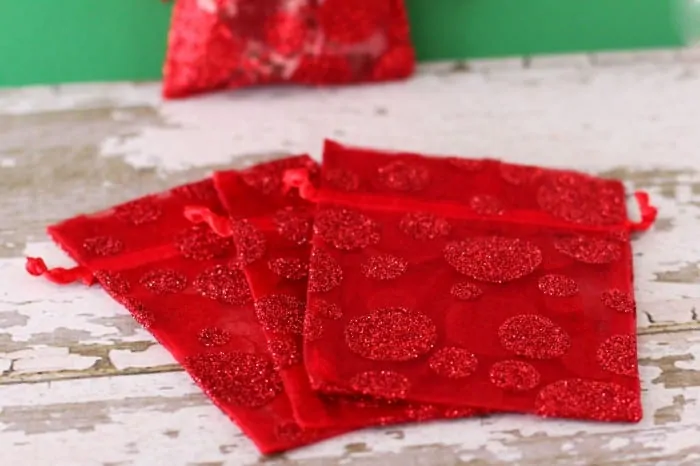 My organza bags came from Hobby Lobby, purchased when they were 50% off. I know Michael's carries solid organza bags year round in their wedding section. It's a slightly more expensive option, but it's a very pretty presentation. These look lovely in a basket and it really dresses up something as simple as chocolate covered pretzels. At the holidays I always try to bring treats for all of the support staff at my daughter's school. It's not much, but it's a little way to give something to those people you might not be doing something larger for. Remember those great duty aides, cafeteria staff and janitors. 🙂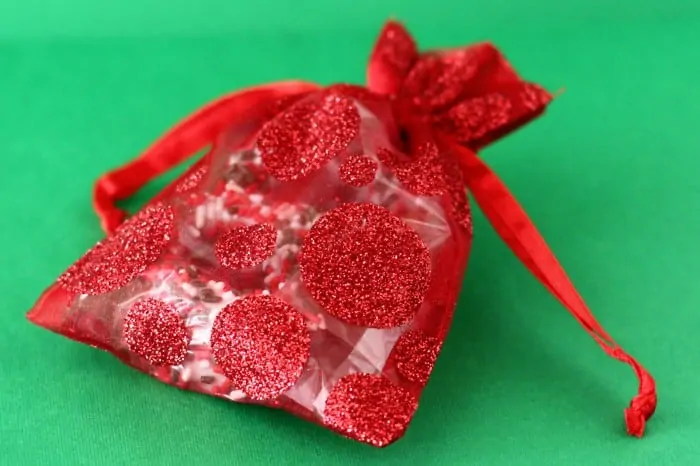 Pretty pretty pretzels!