I am SO very excited to share this post and giveaway with you! I've talked a number of times about my favorite baking supply store, ABC Cake Decorating Supplies (also known as Cake Arts, Inc.). I've even shared my sprinkle stash from ABC with you…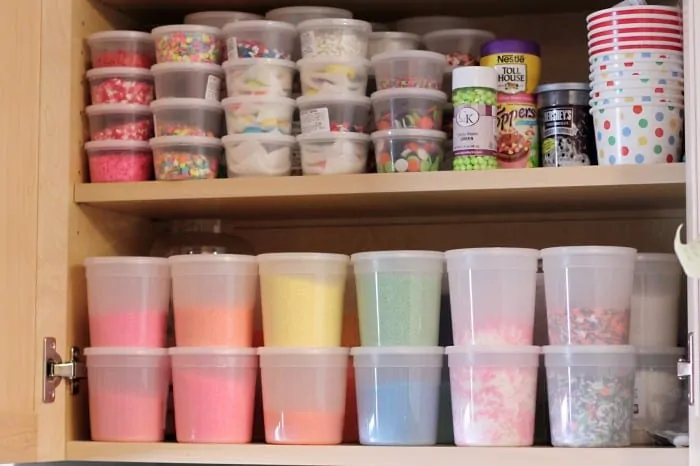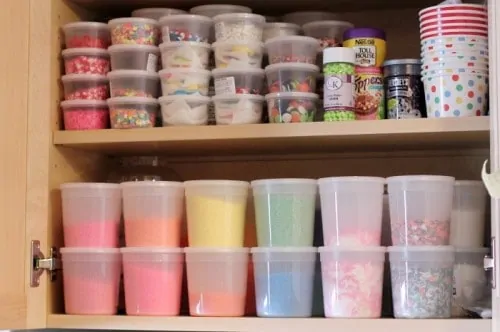 I ADORE this store. Everyone I know who visits ABC feels the same way. Back in college I lived down the street from ABC and would walk to it, scrounging up my spare change to buy some sprinkles. I've been shopping at ABC for so long, and it's really a thrill for me all these years later to be sharing ABC with all of my readers.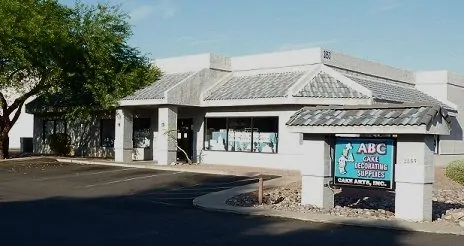 Now I know what most of you are thinking, "we don't live near ABC…" But you don't have to! They have a great online store as well! And I have some great giveaways for you from ABC over the next few days, starting with the one in this post!
While you can order online, I think you need to see inside ABC. It's a place that I like to refer to as Disneyland for Bakers. I recently met up with Pattie, the wonderful manager of ABC, and she let me take lots of photos in the store so that I could share them with you! Let me cut to the chase and show you my favorite part. The wall of sprinkles…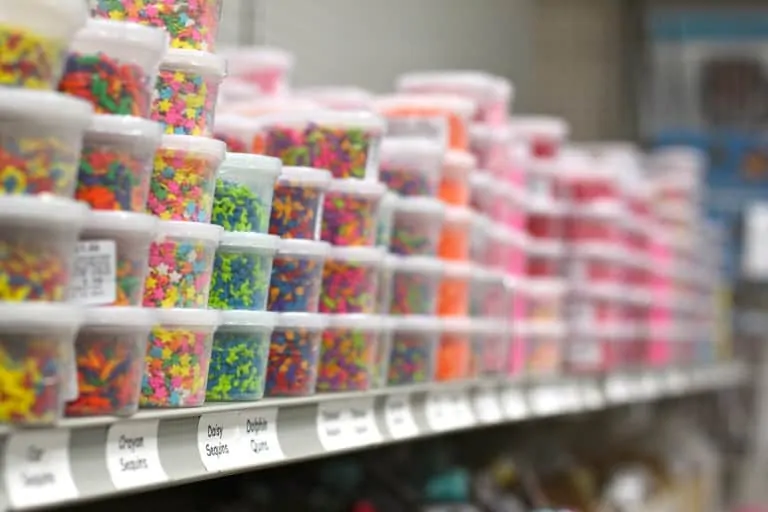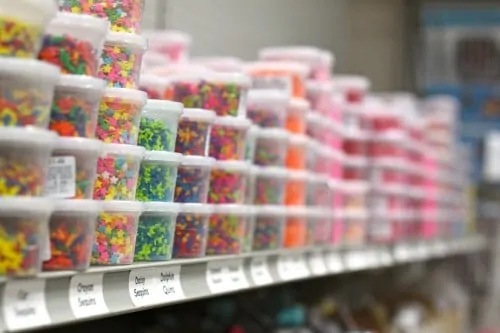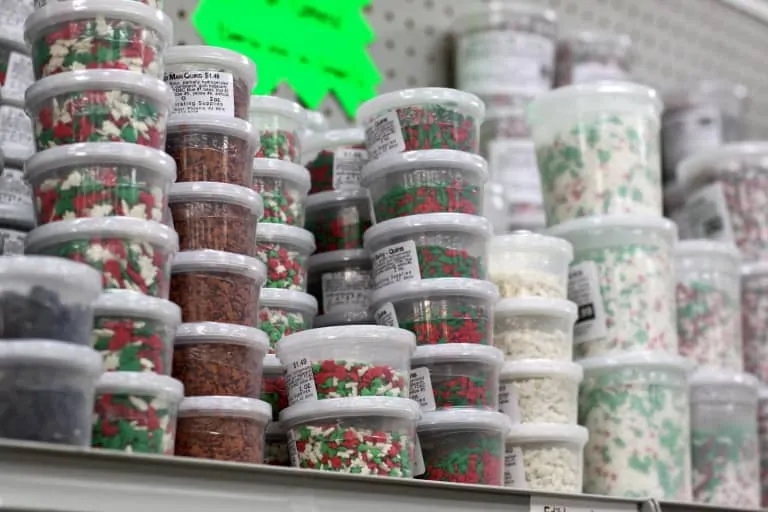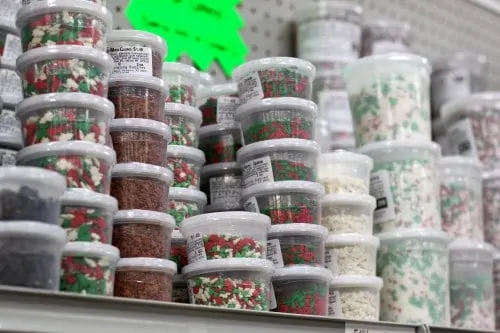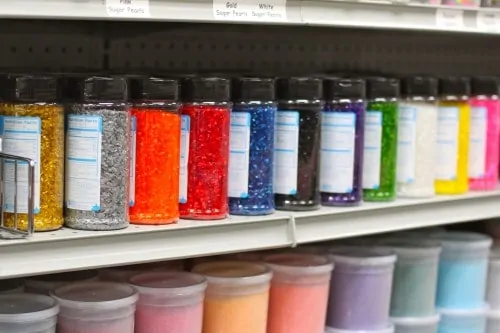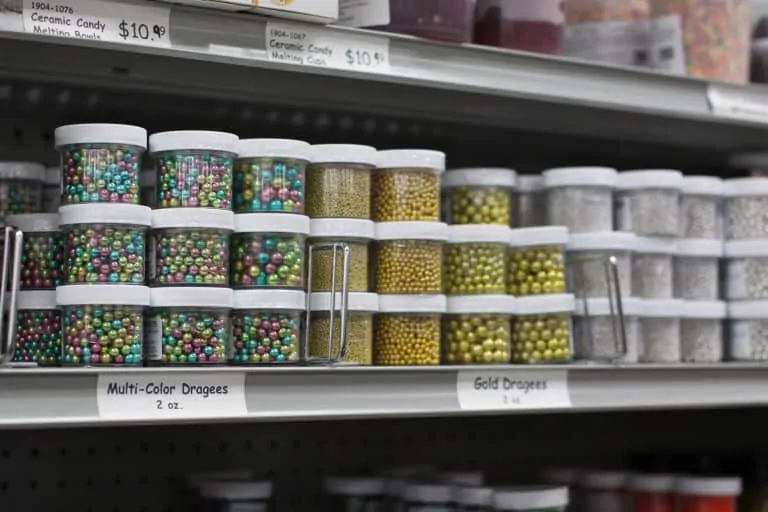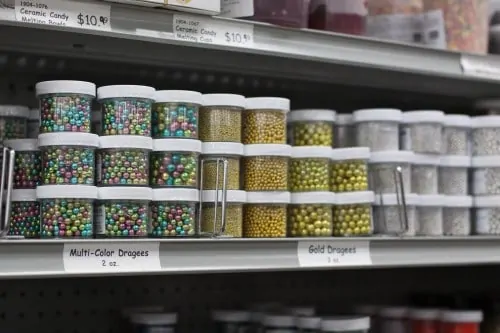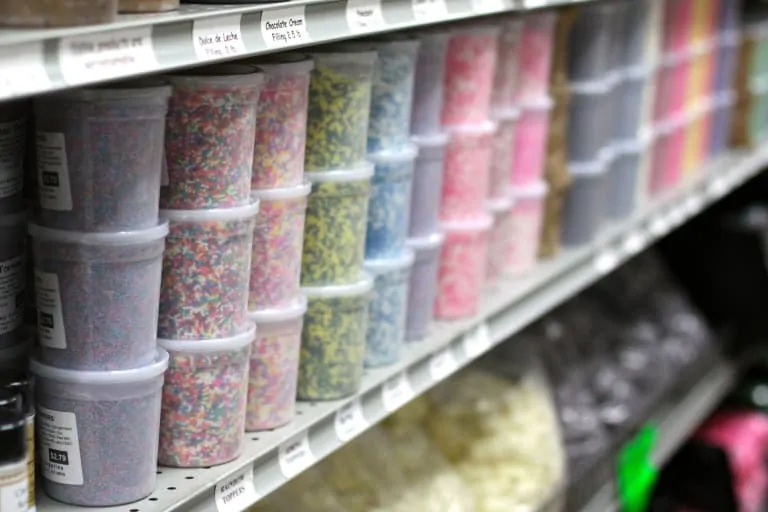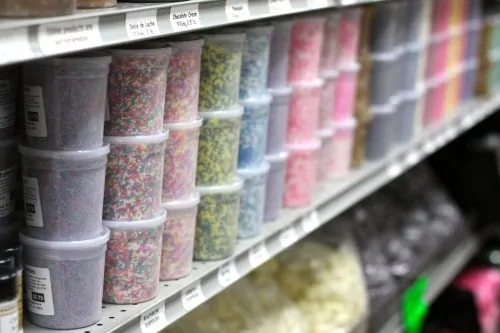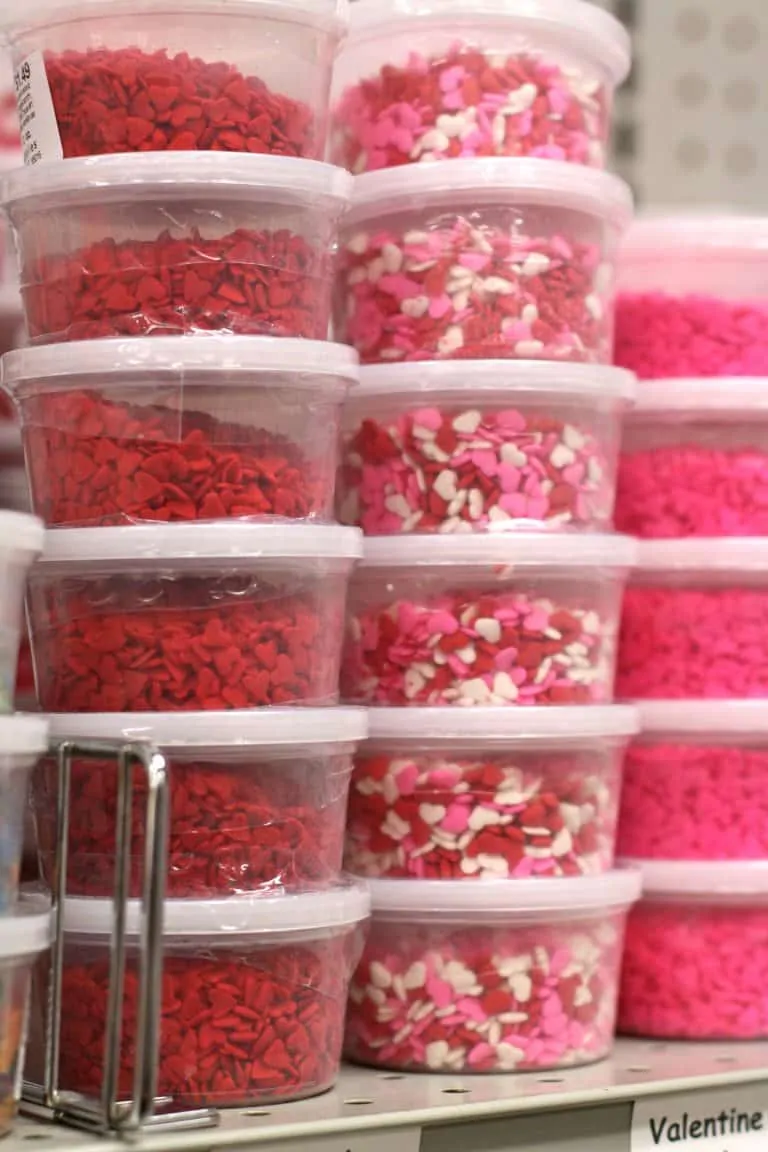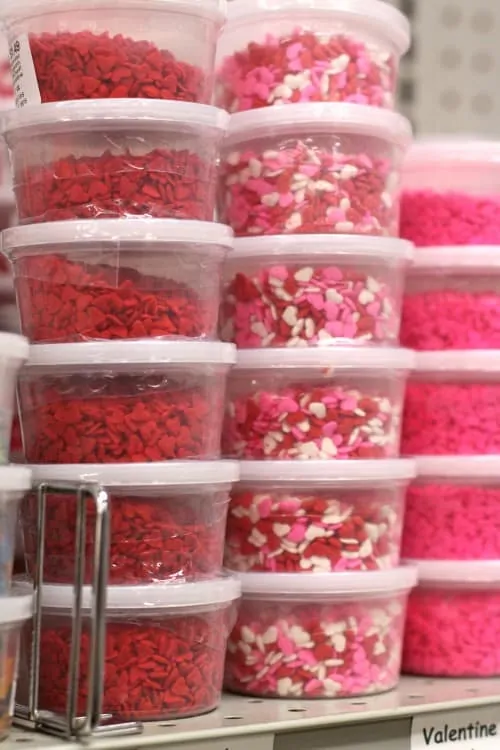 Pretty amazing, isn't it? I couldn't even begin to fit it all in to one photo. ABC Baking truly is a one stop shop for bakers and has been since 1965. From chocolate to videos to sprinkles to pastry tips to gum paste flowers to cake stands to airbrushes to baking pans. They have everything! Let me show you what ABC Cake Decorating Supplies has, aside from all of the happy and colorful sprinkles. Words can not do it justice, so bring on the photos…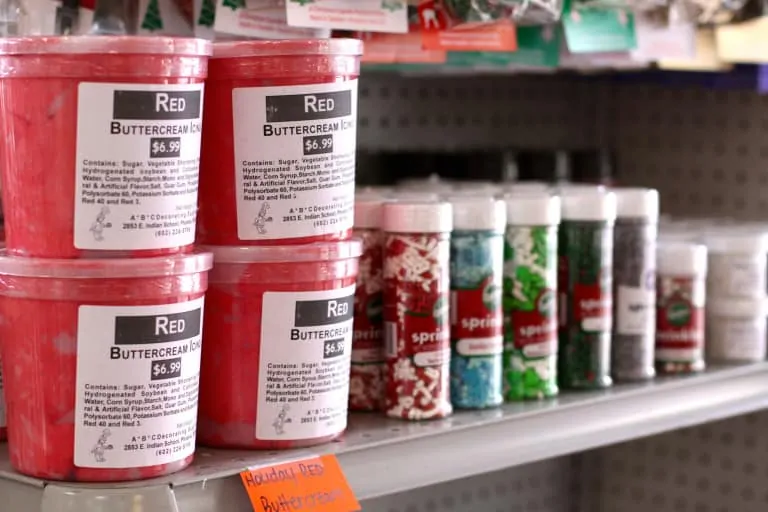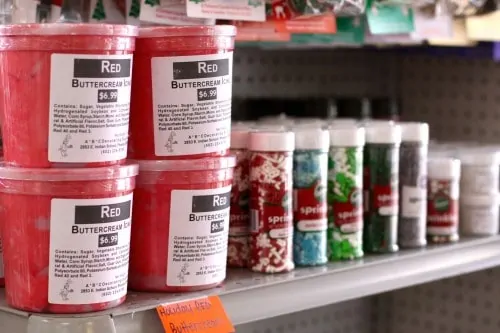 When you first walk in to ABC, you always find a great selection of seasonal products.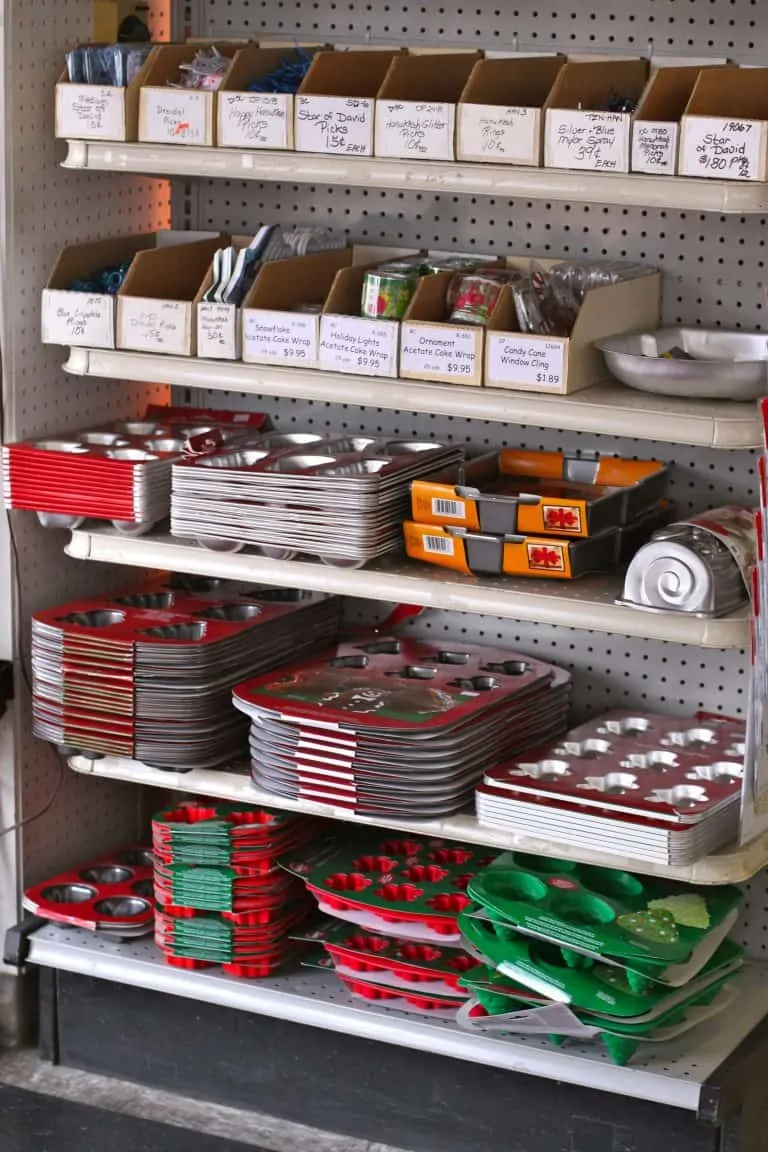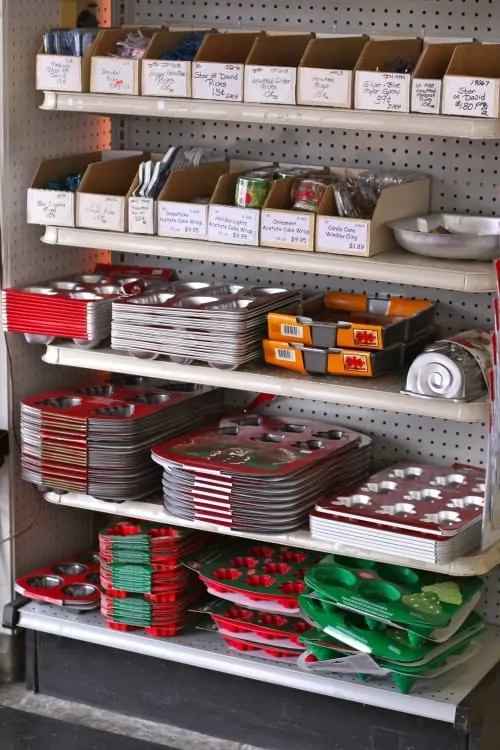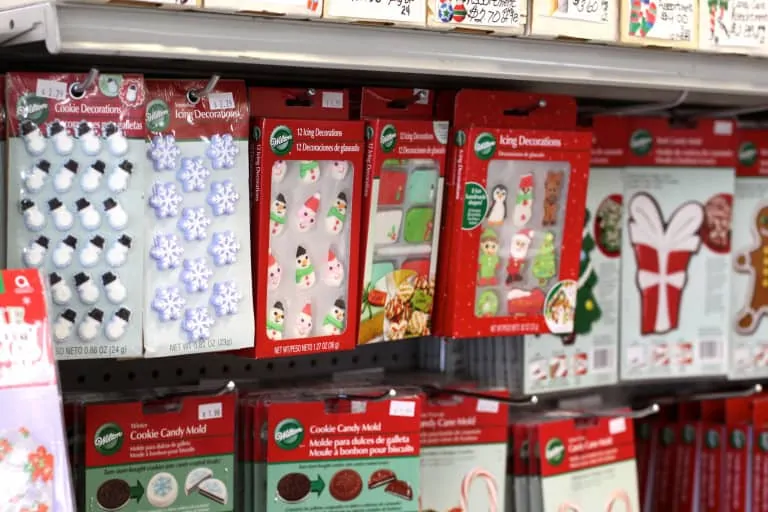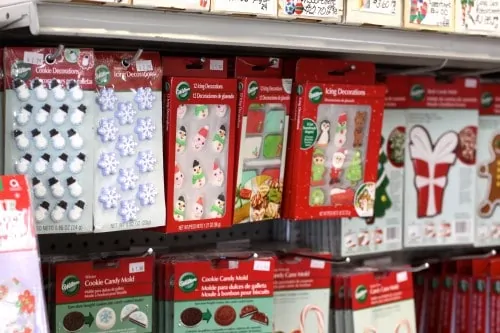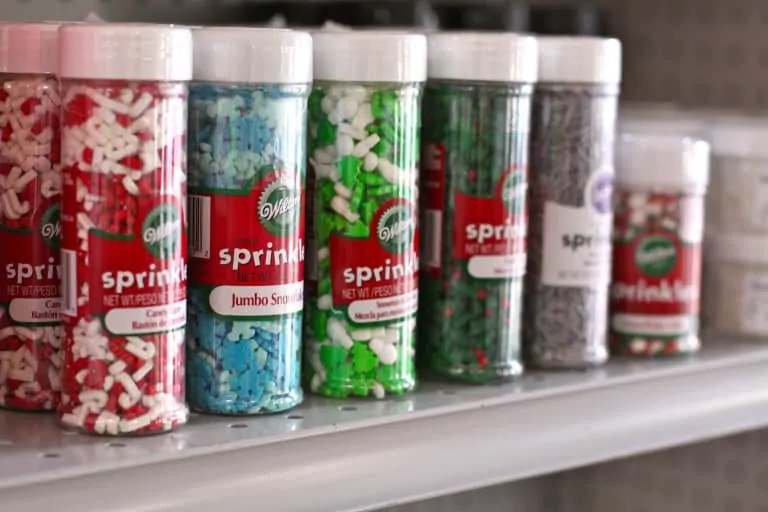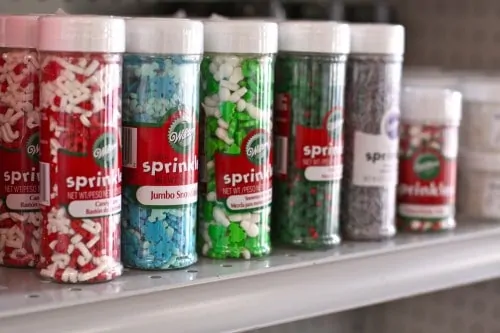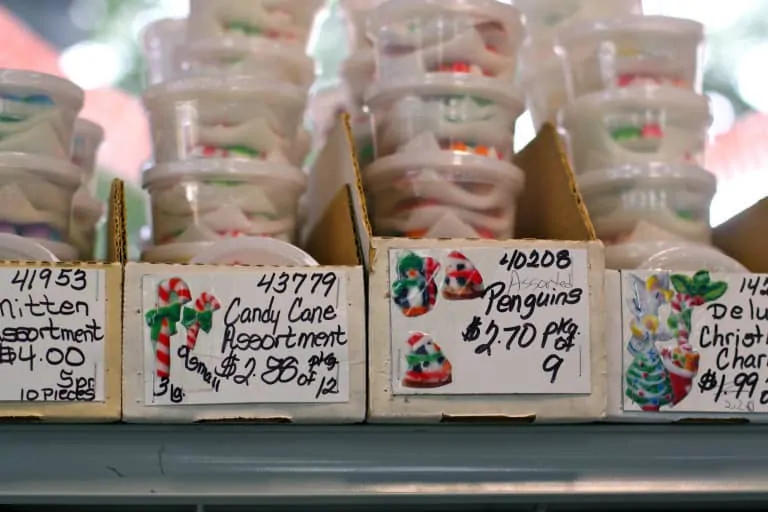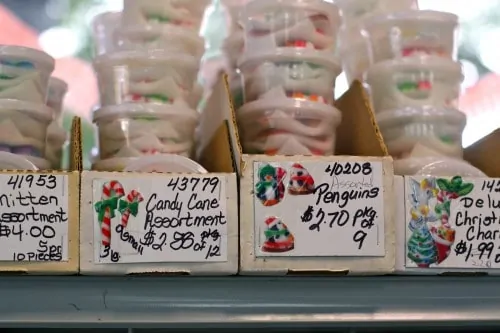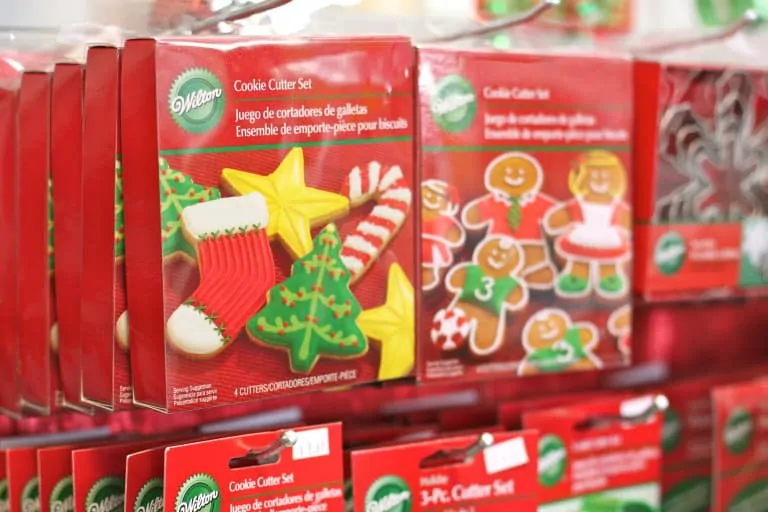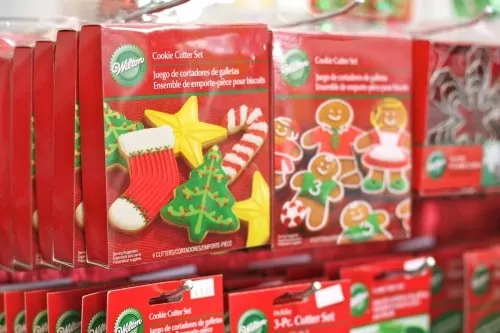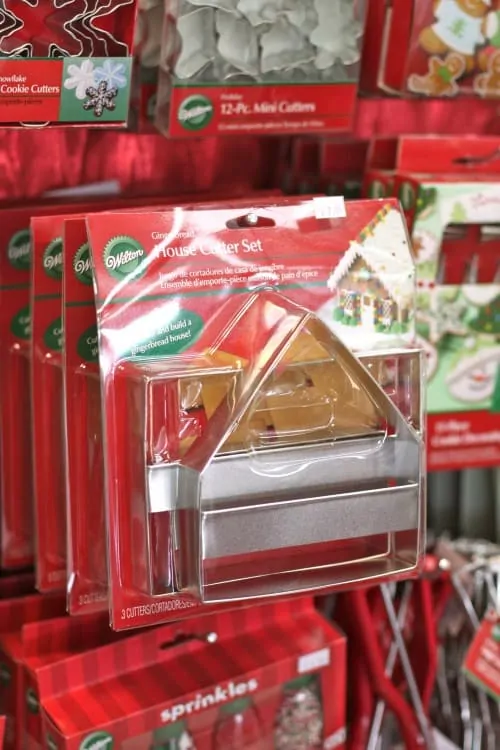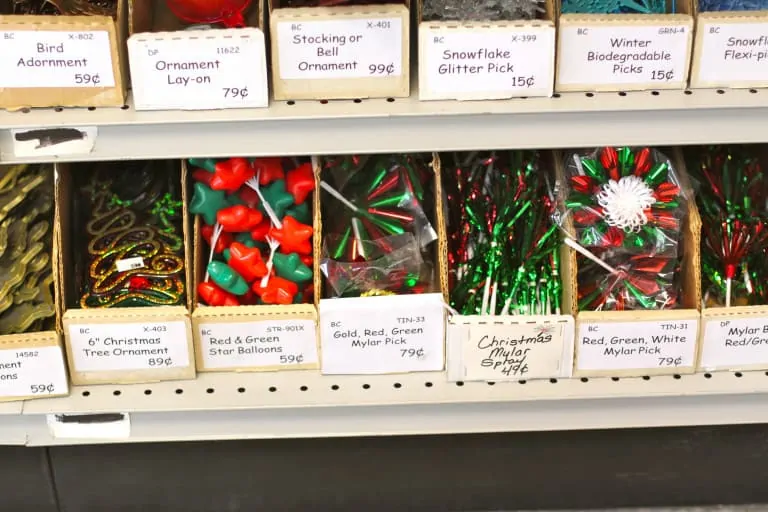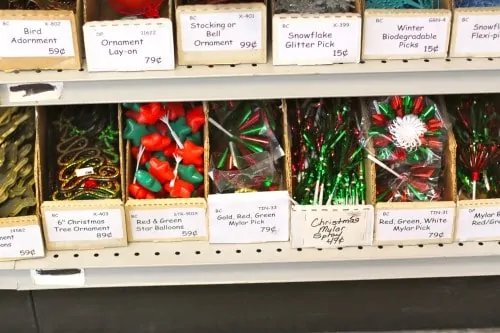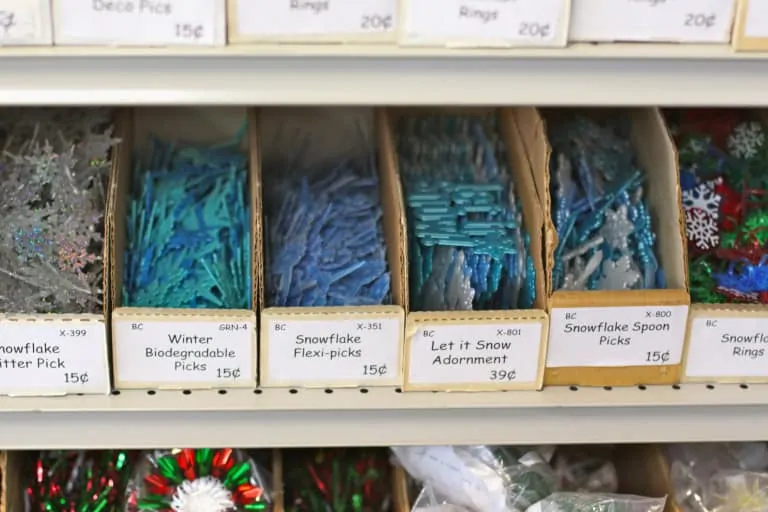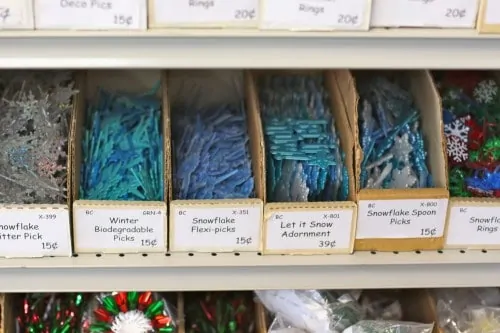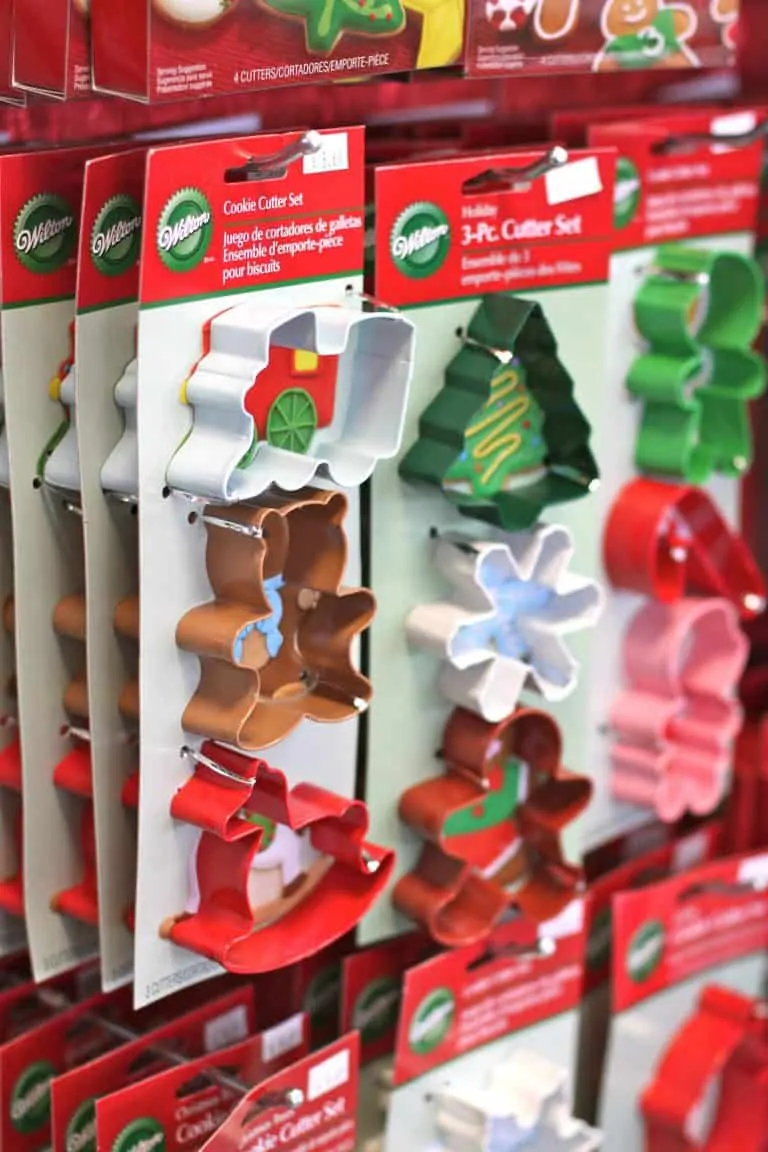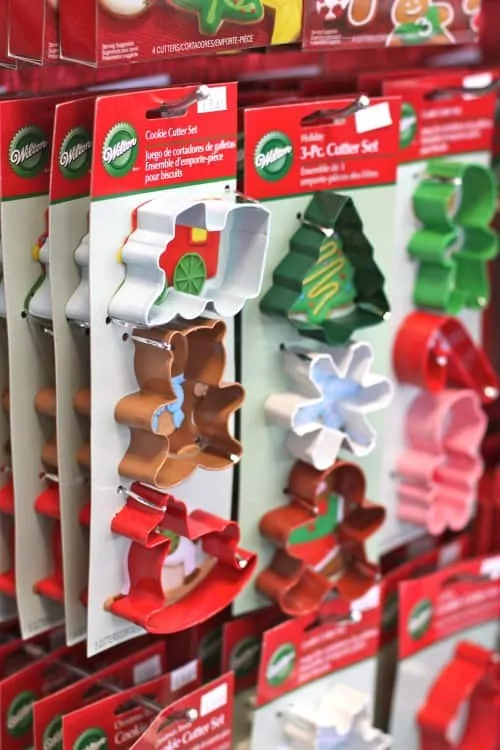 Check out this AMAZING edible glitter. It looks like full on real glitter!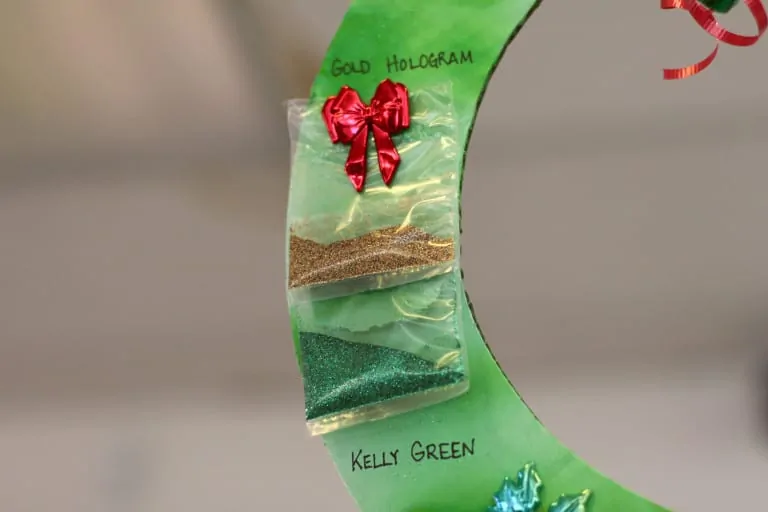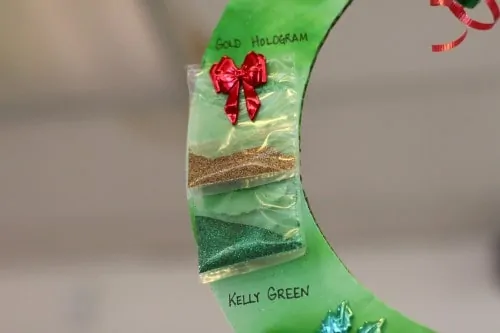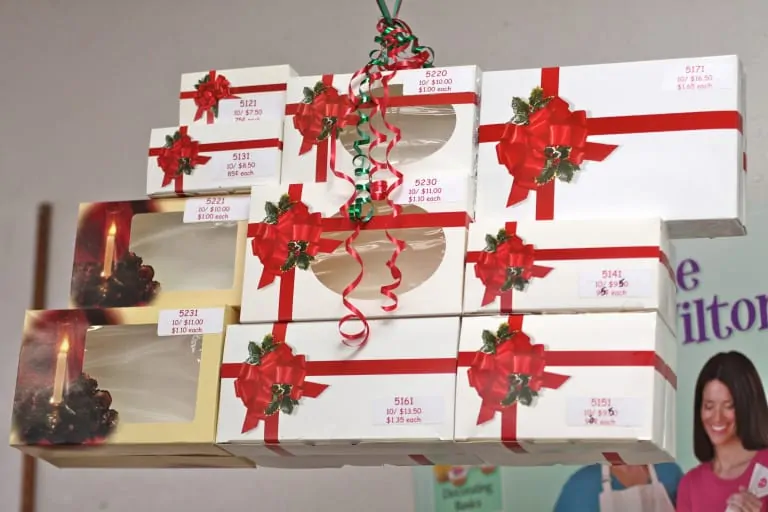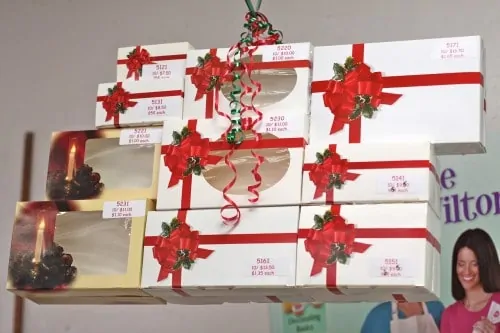 There is more to ABC than just the holidays… Need some candles?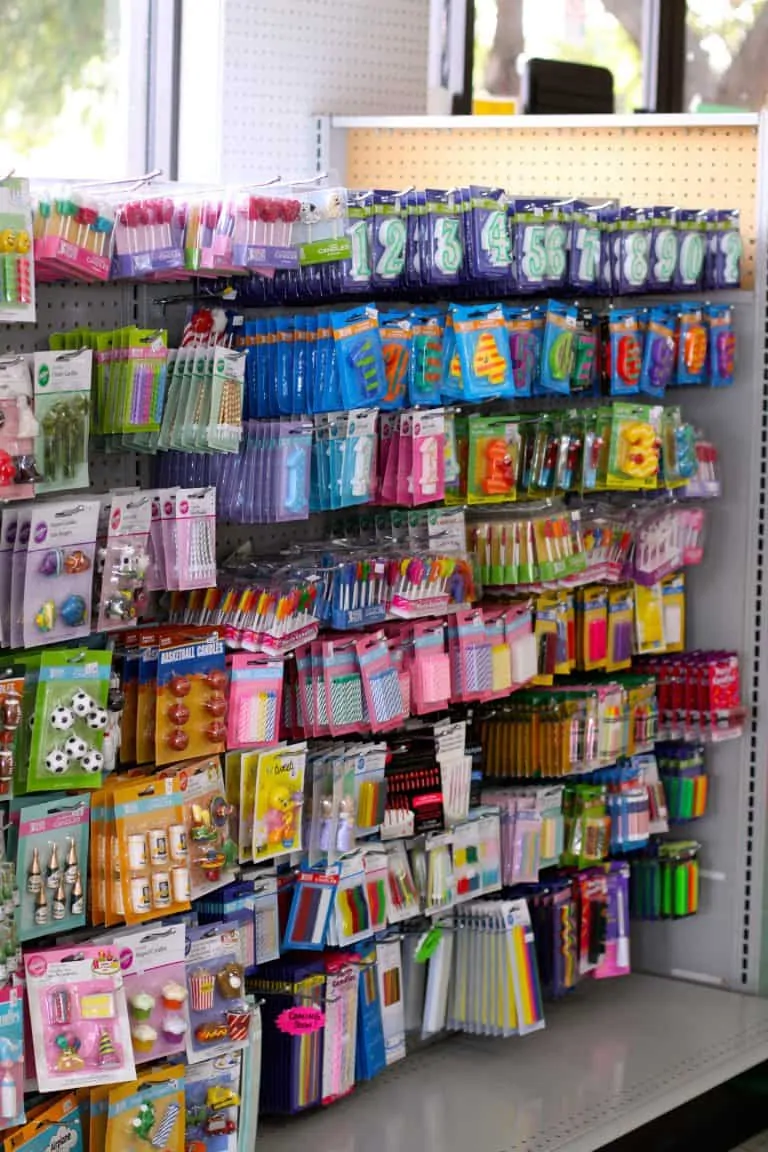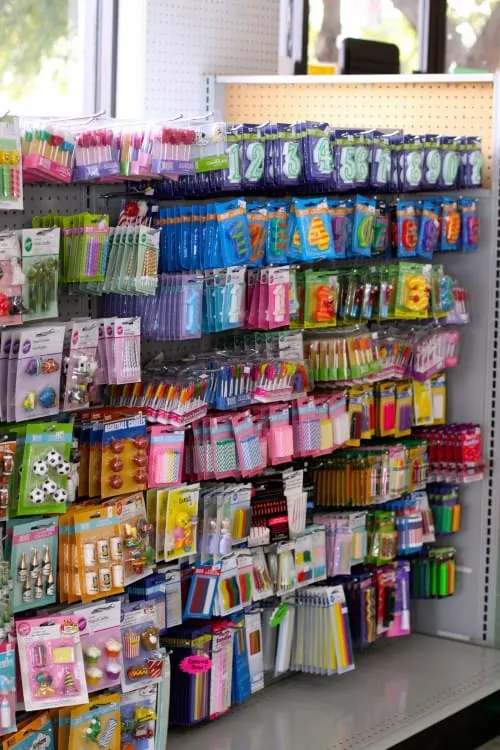 How about cookie cutters…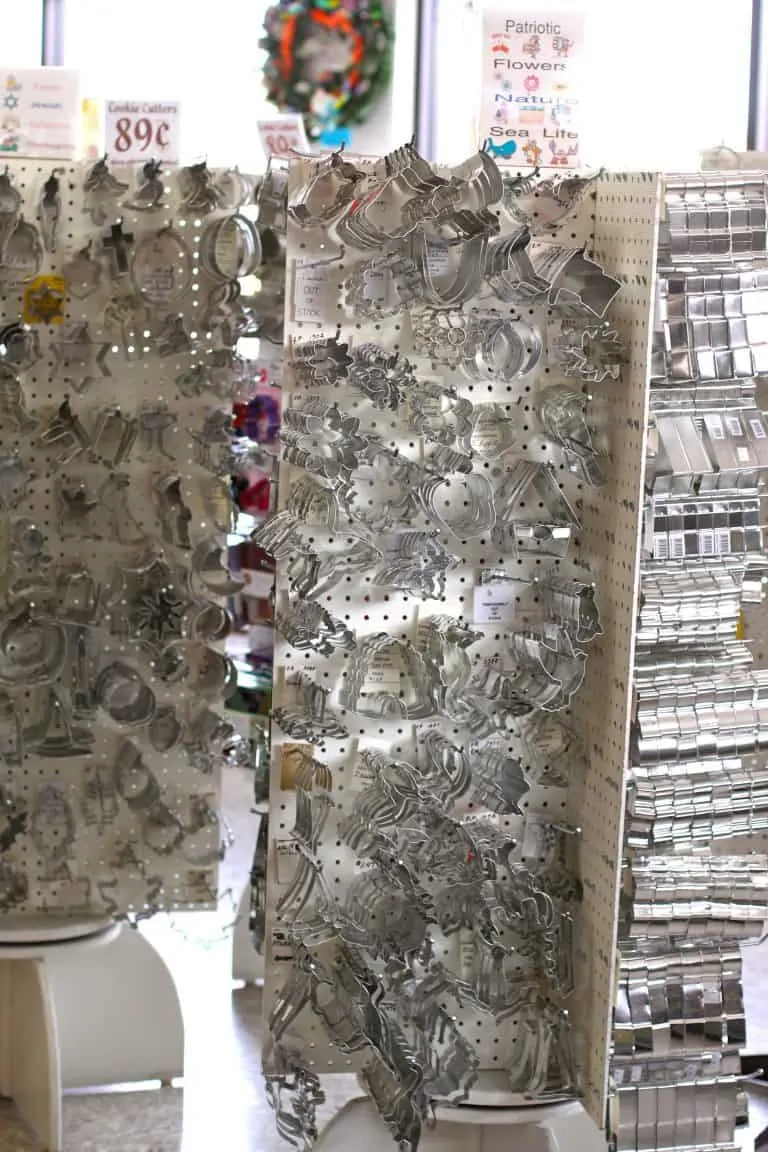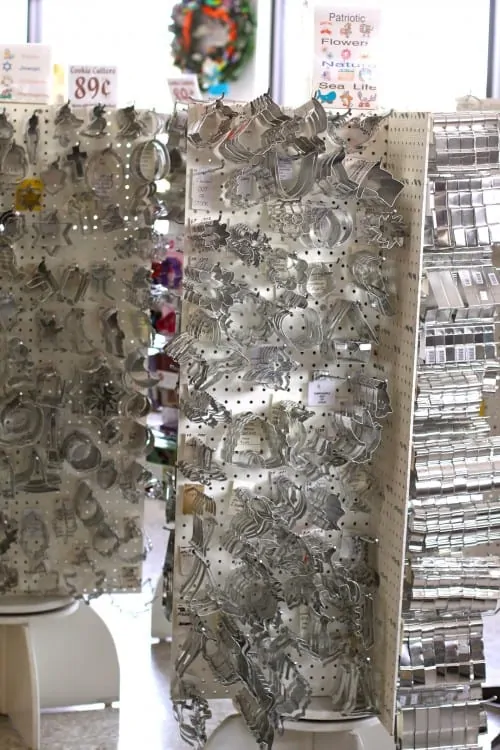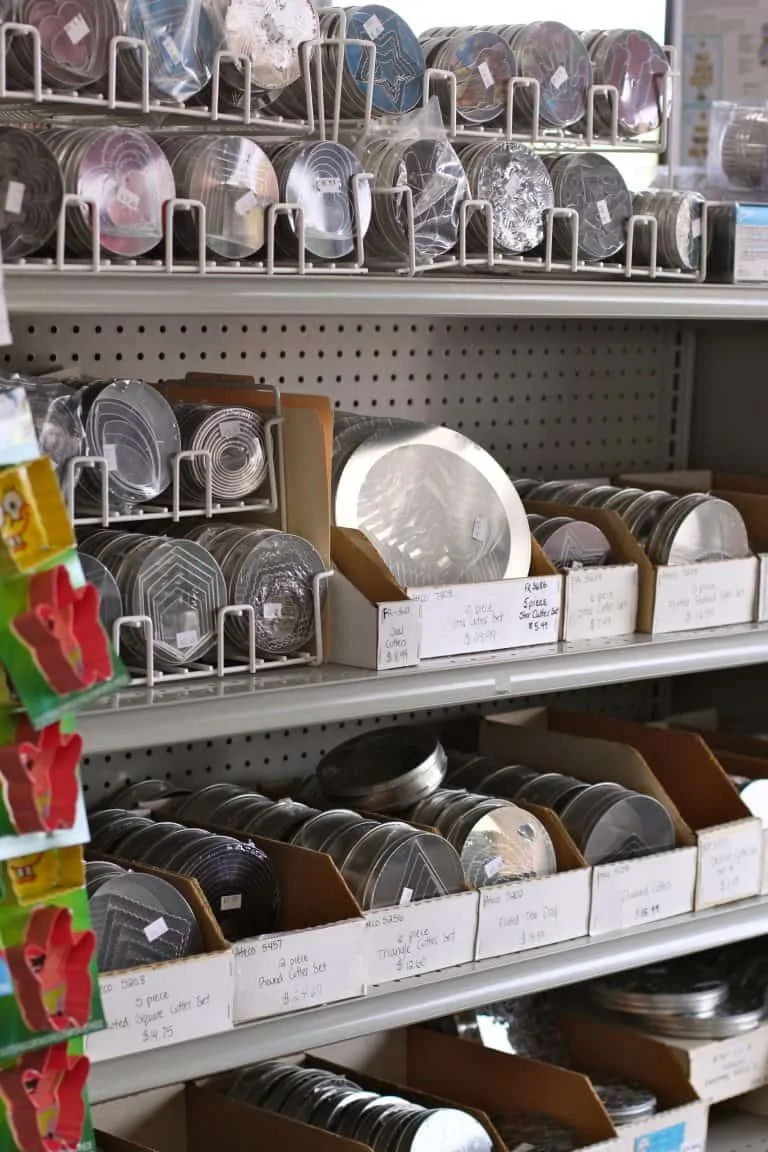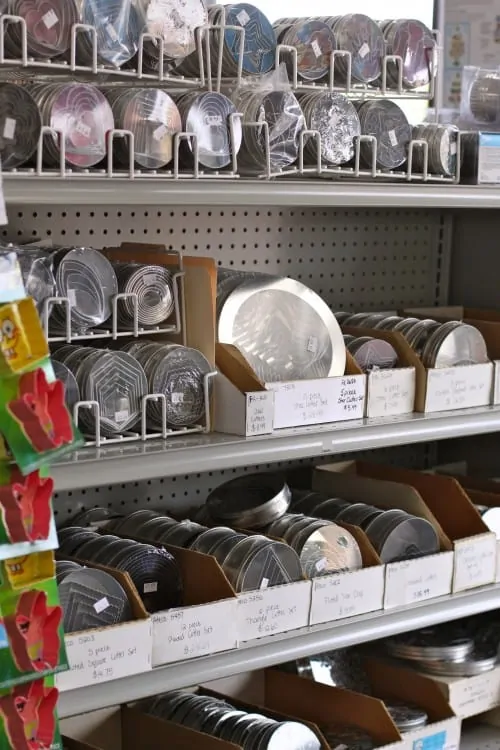 Need pans…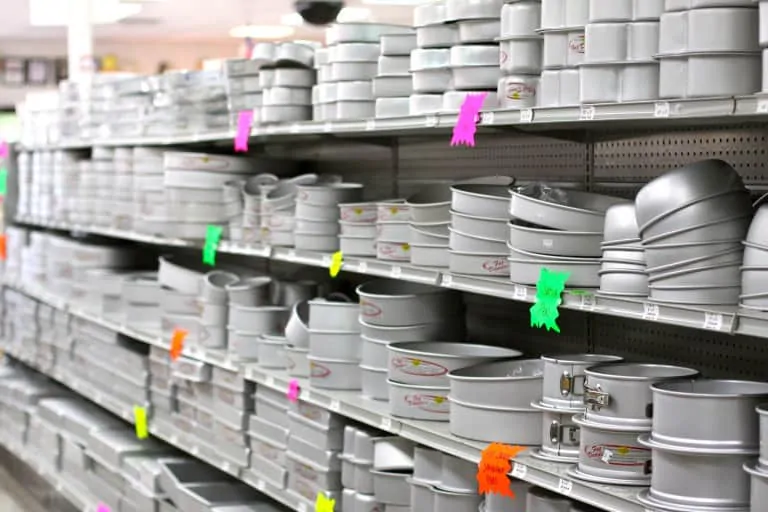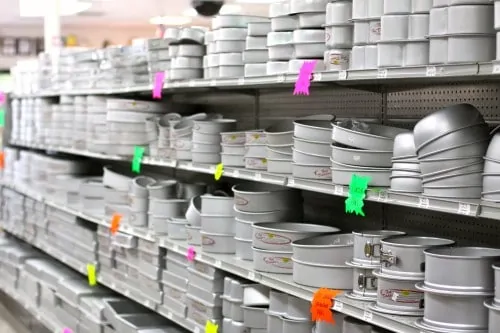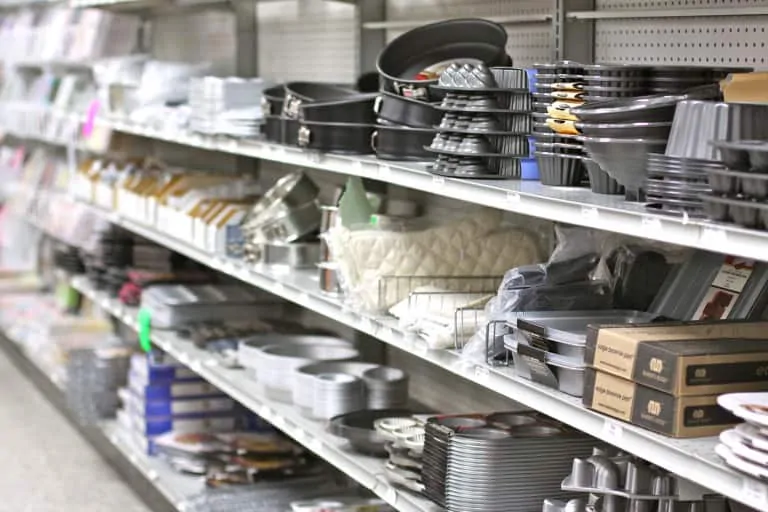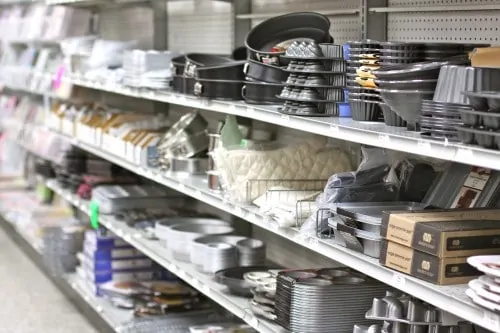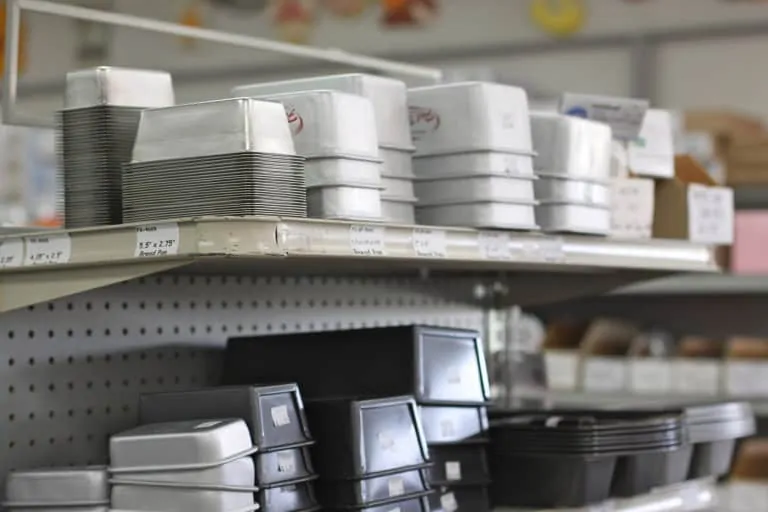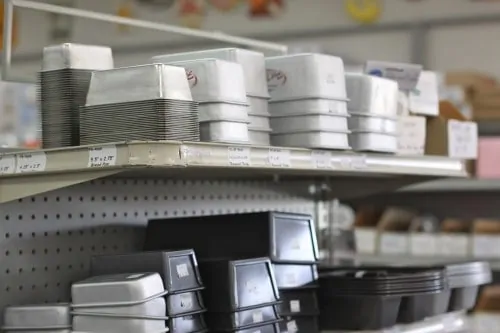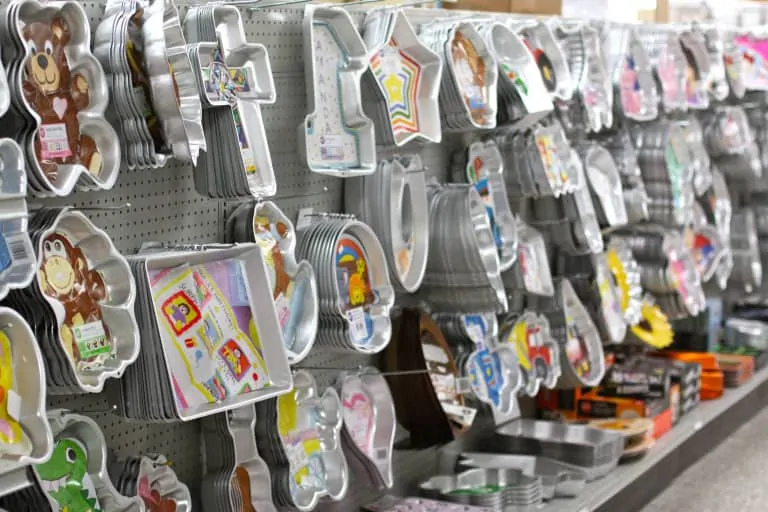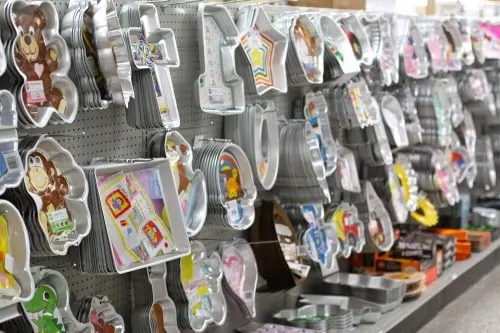 Tools…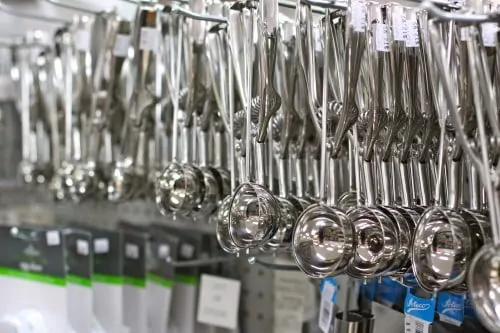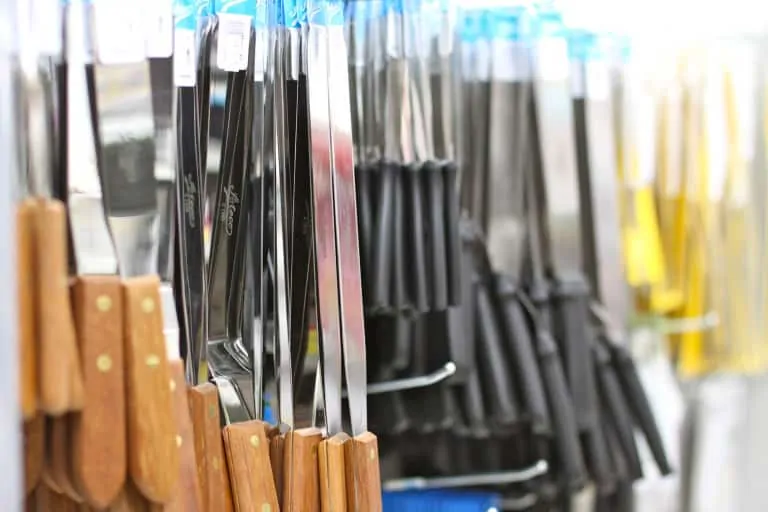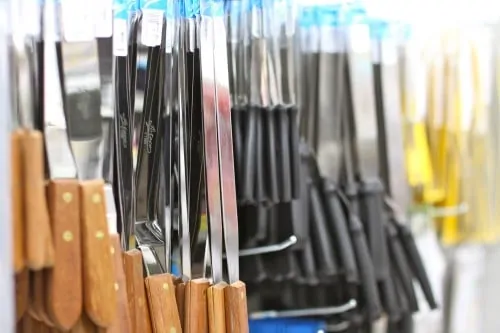 Frosting, decorating supplies, food coloring, fondant…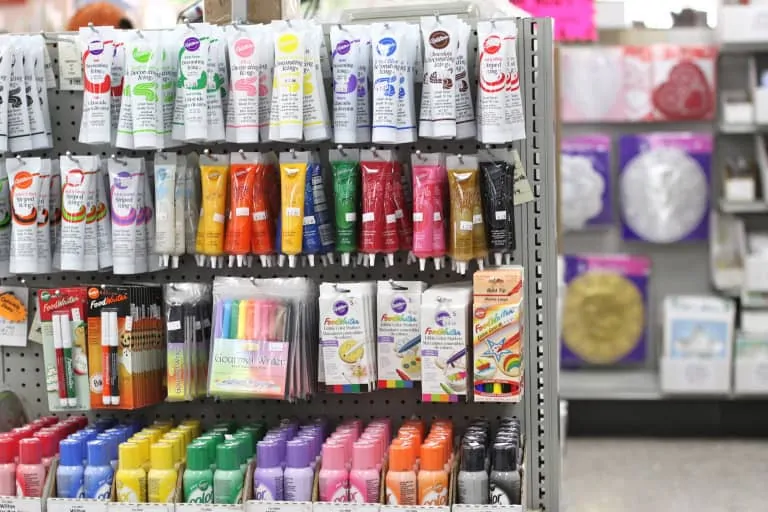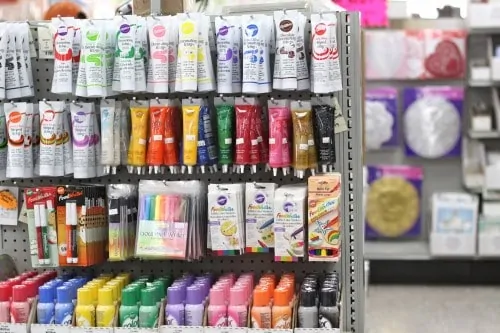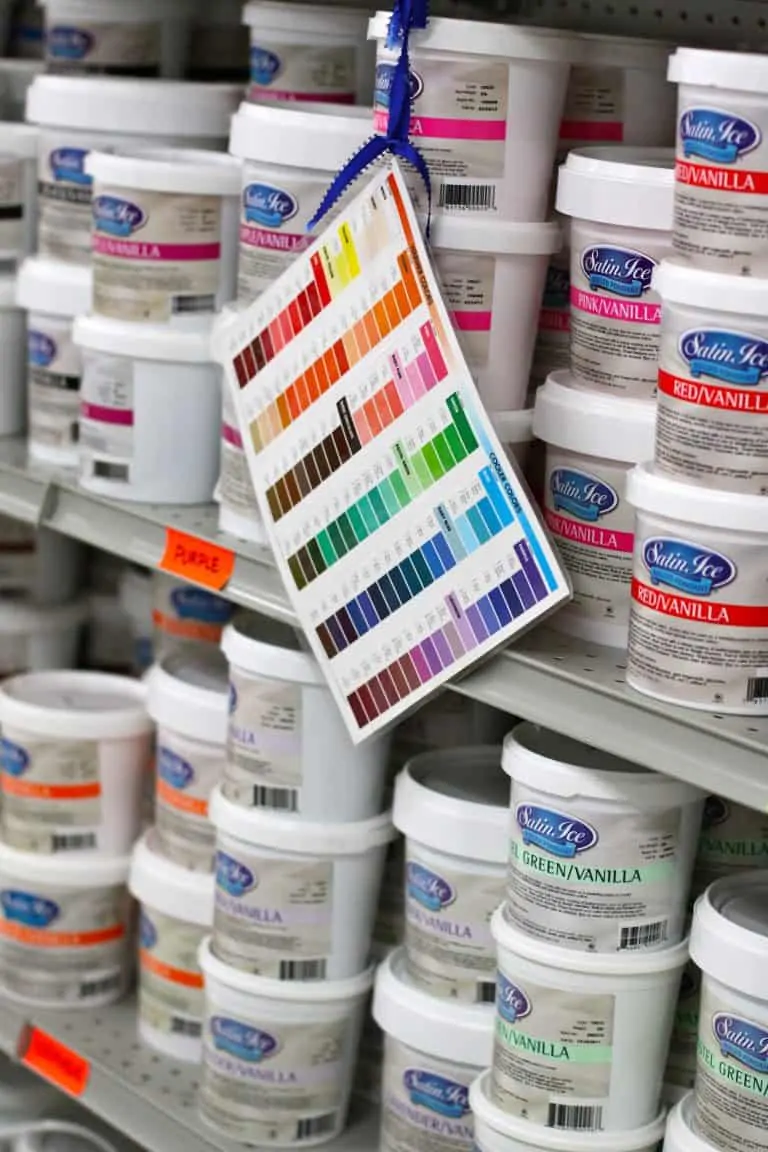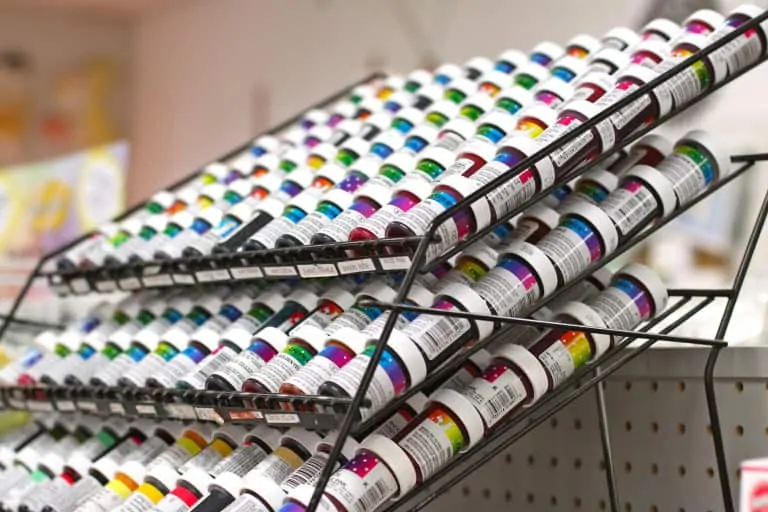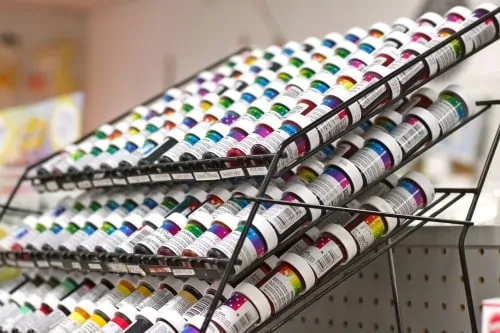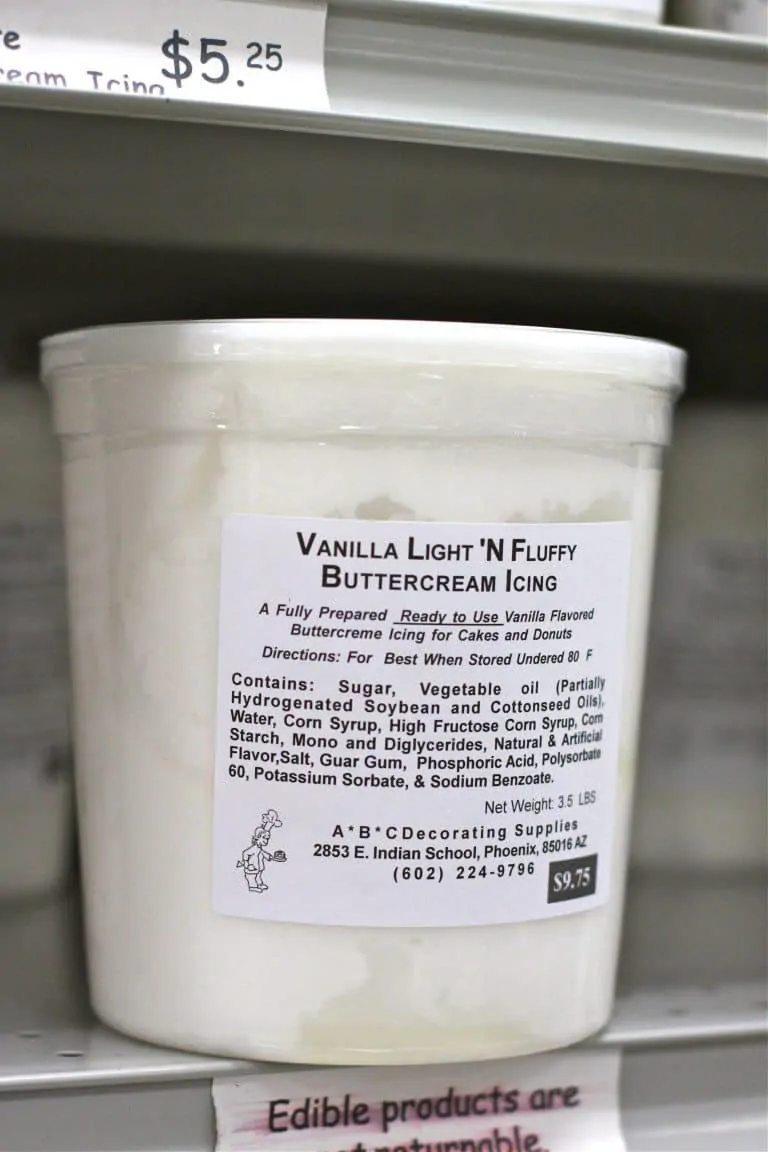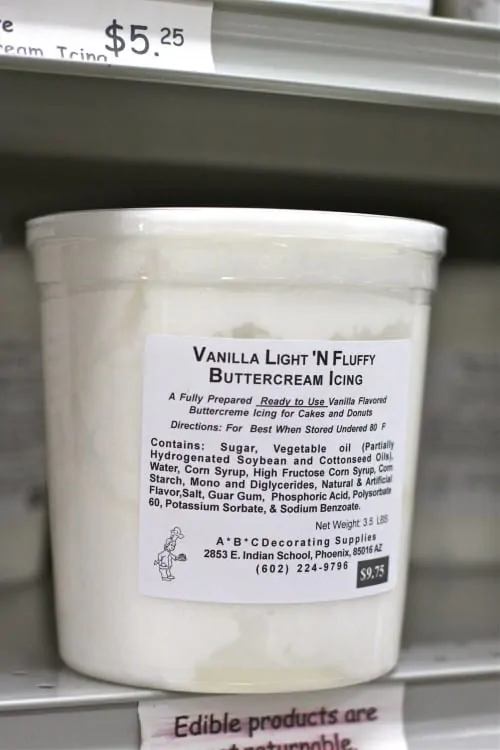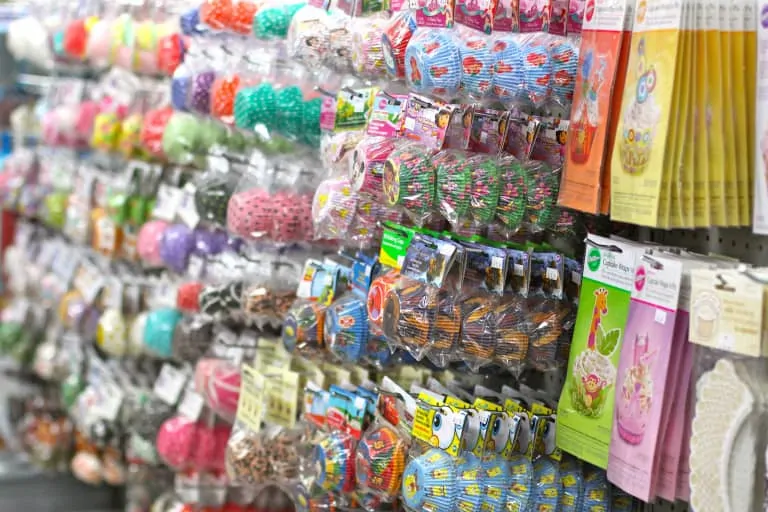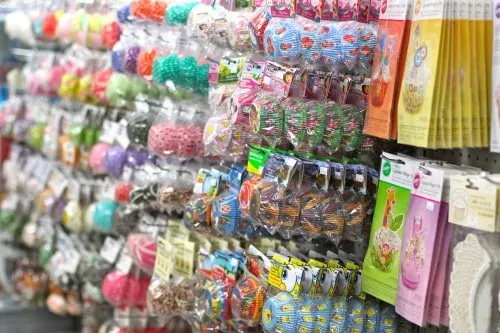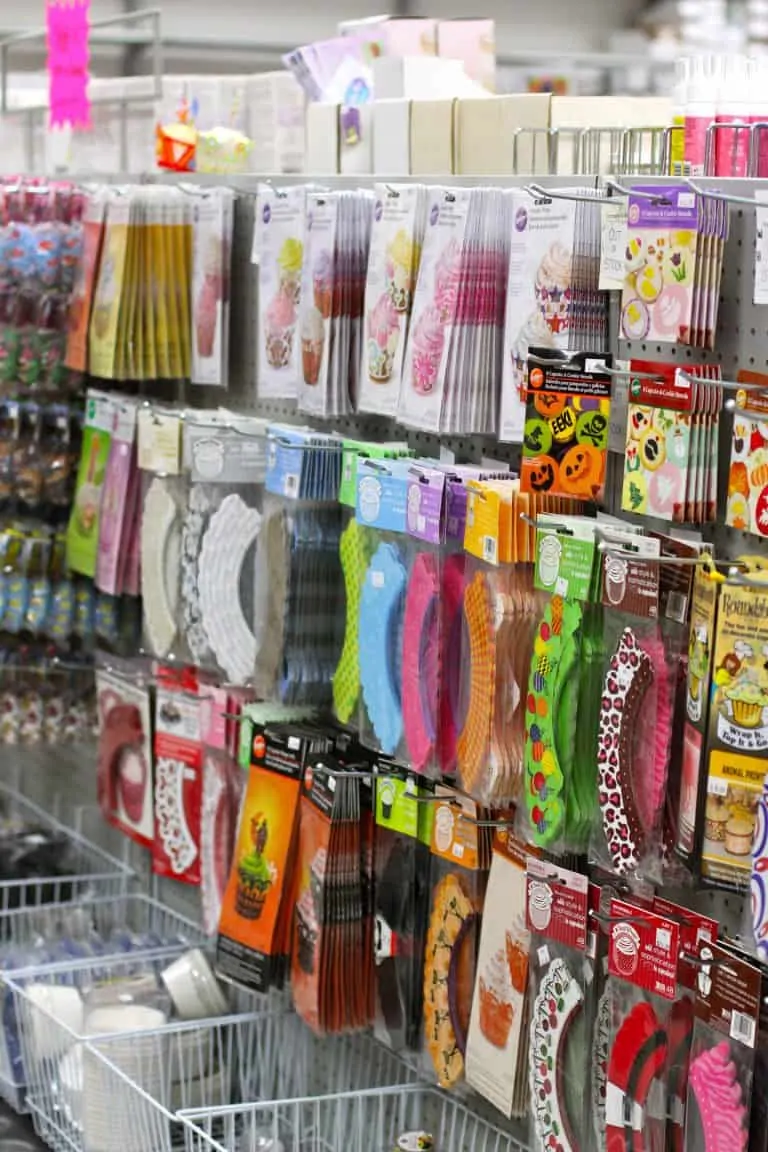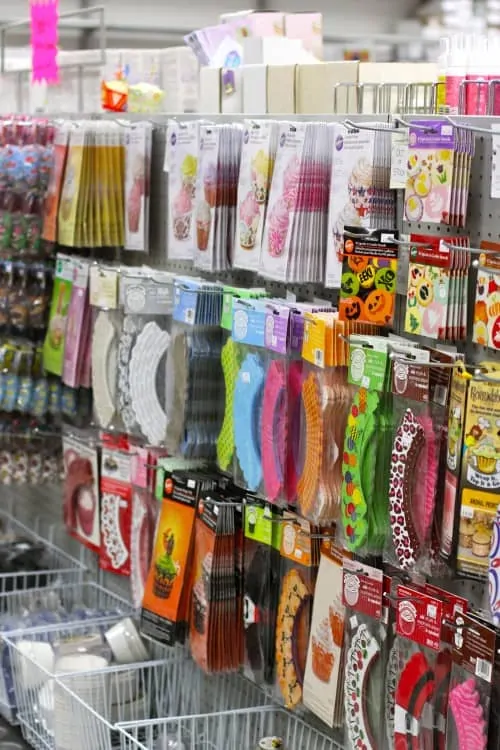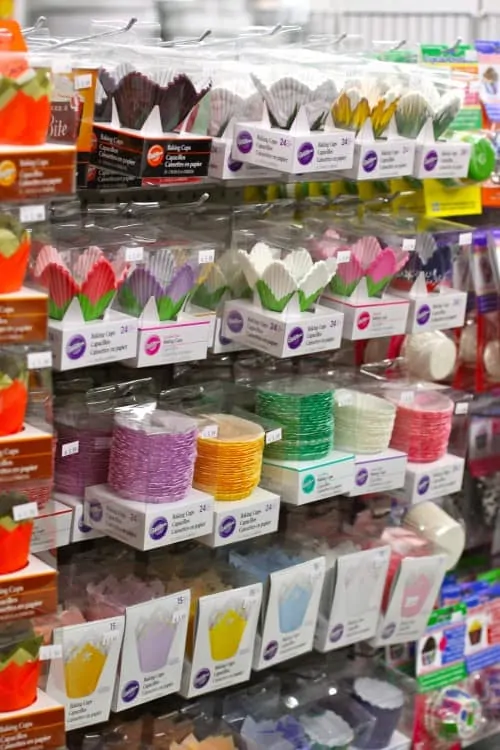 Chocolate! Lots of chocolate in a rainbow of colors…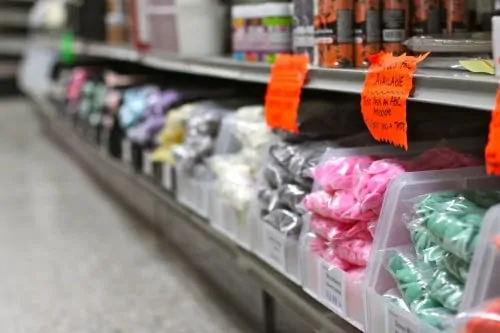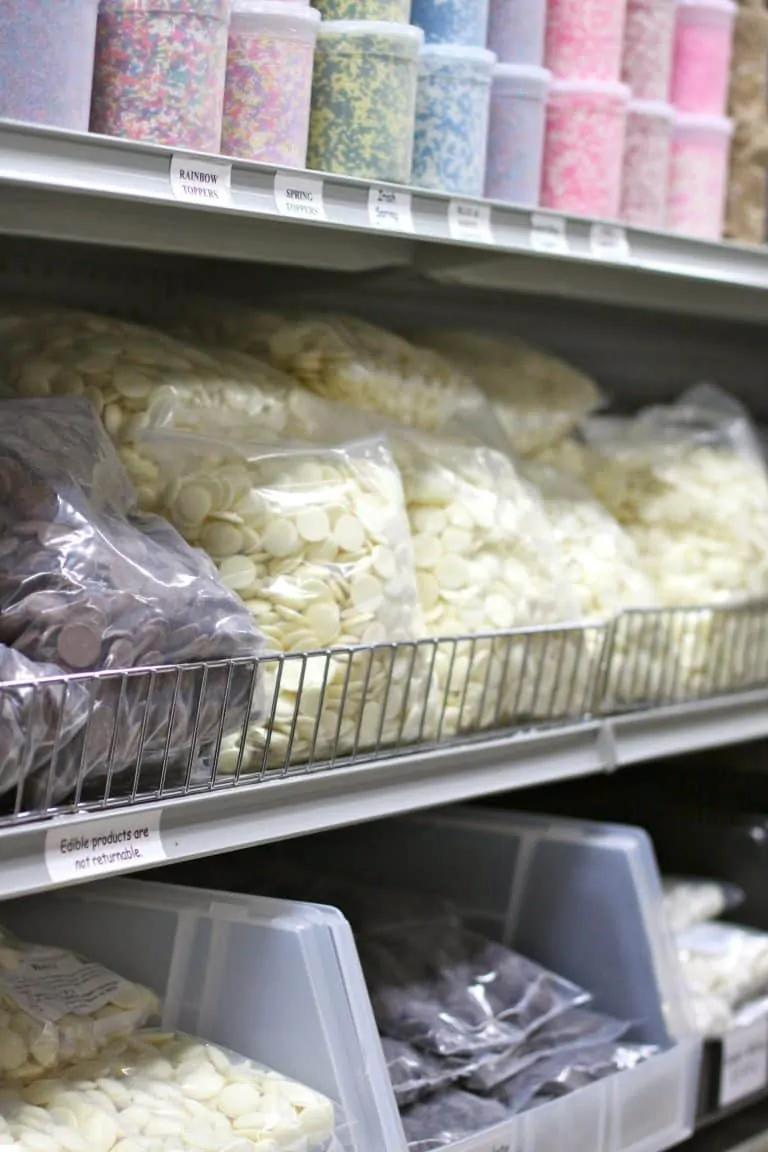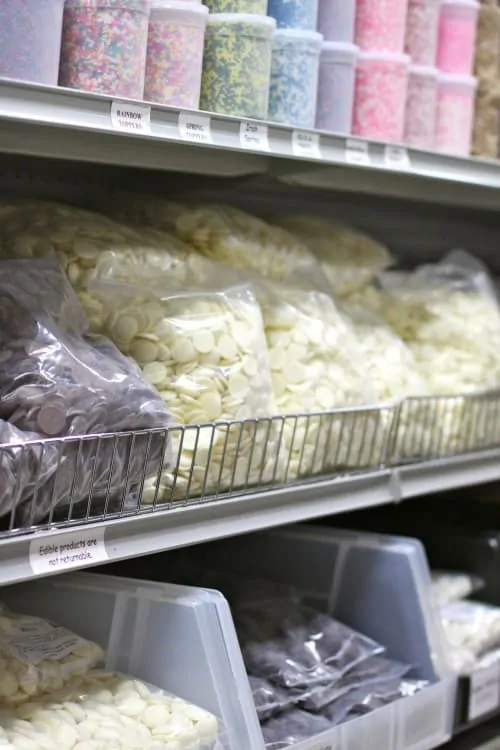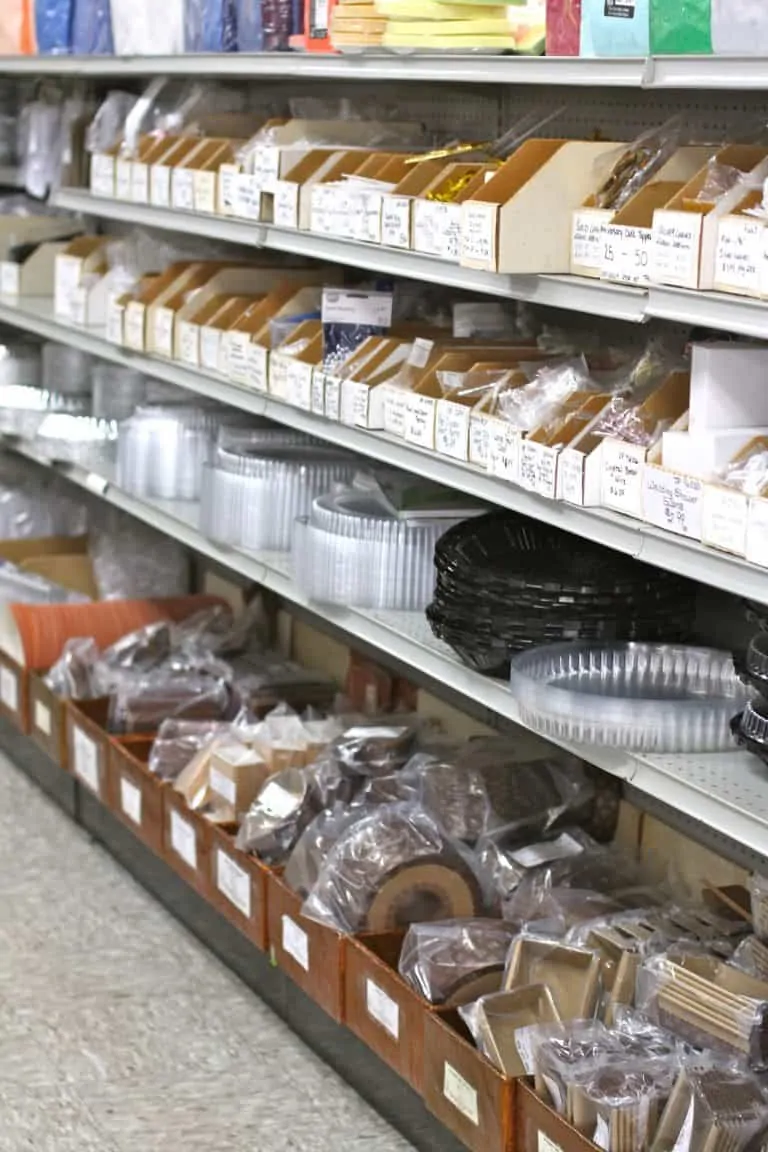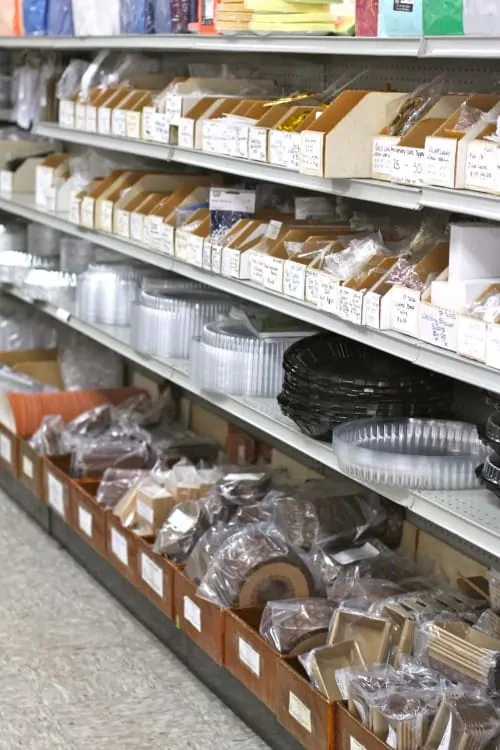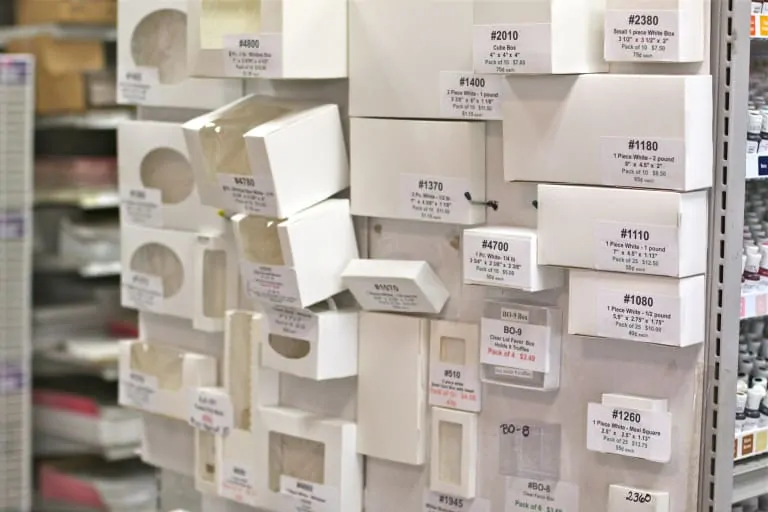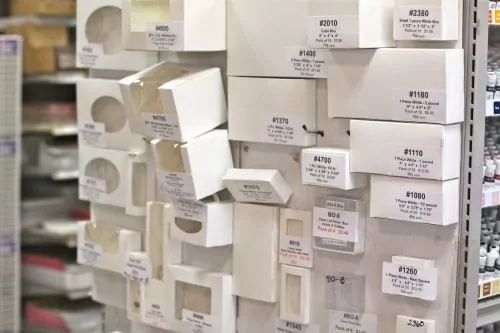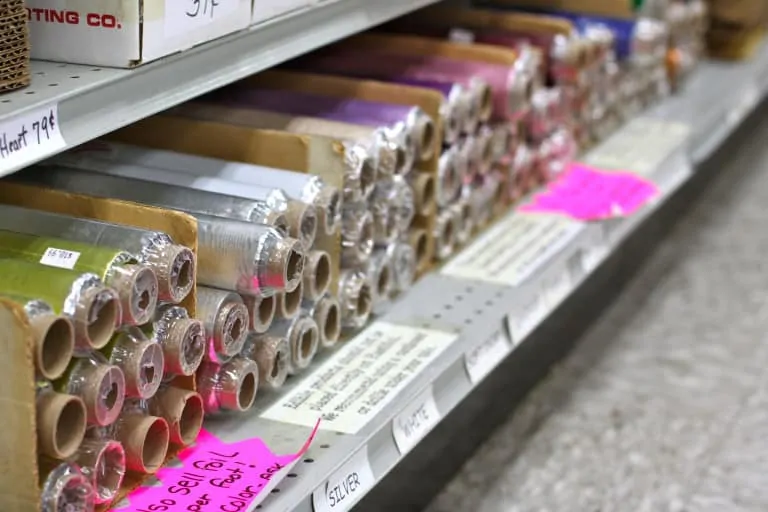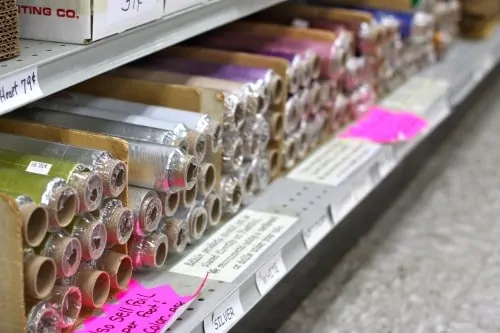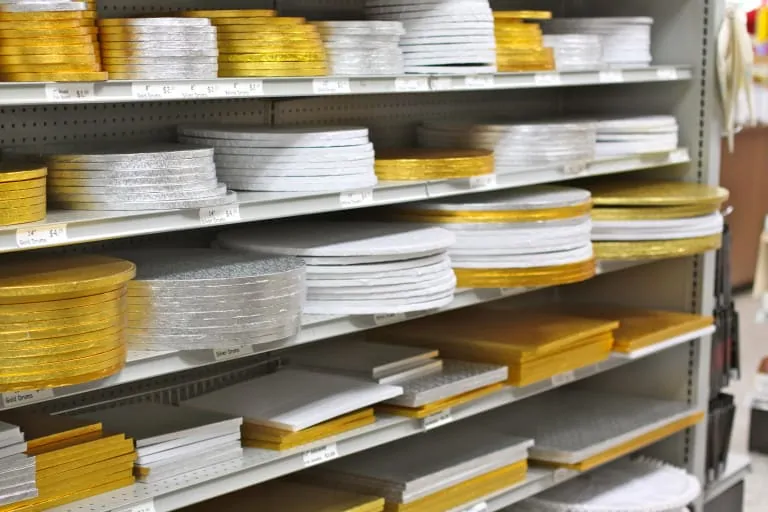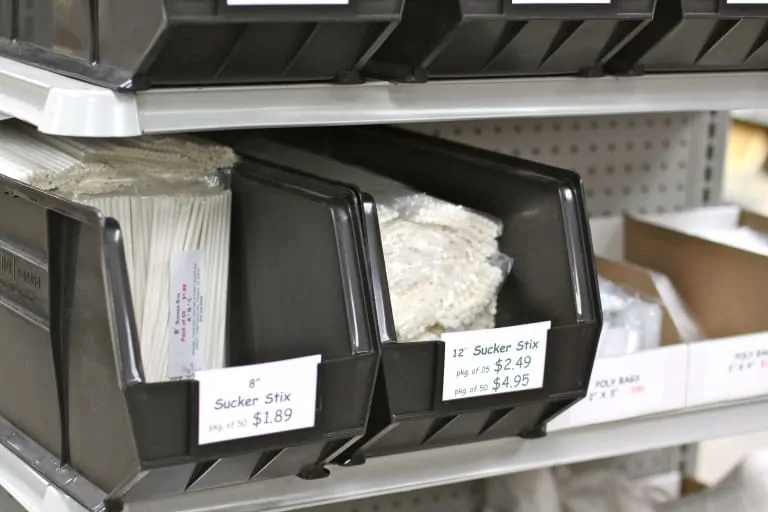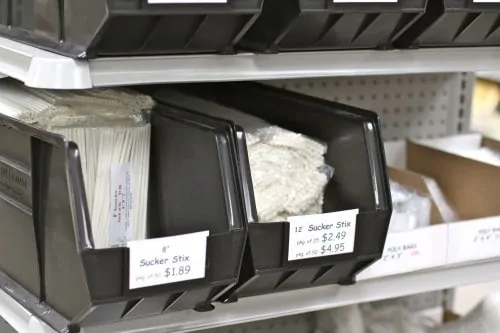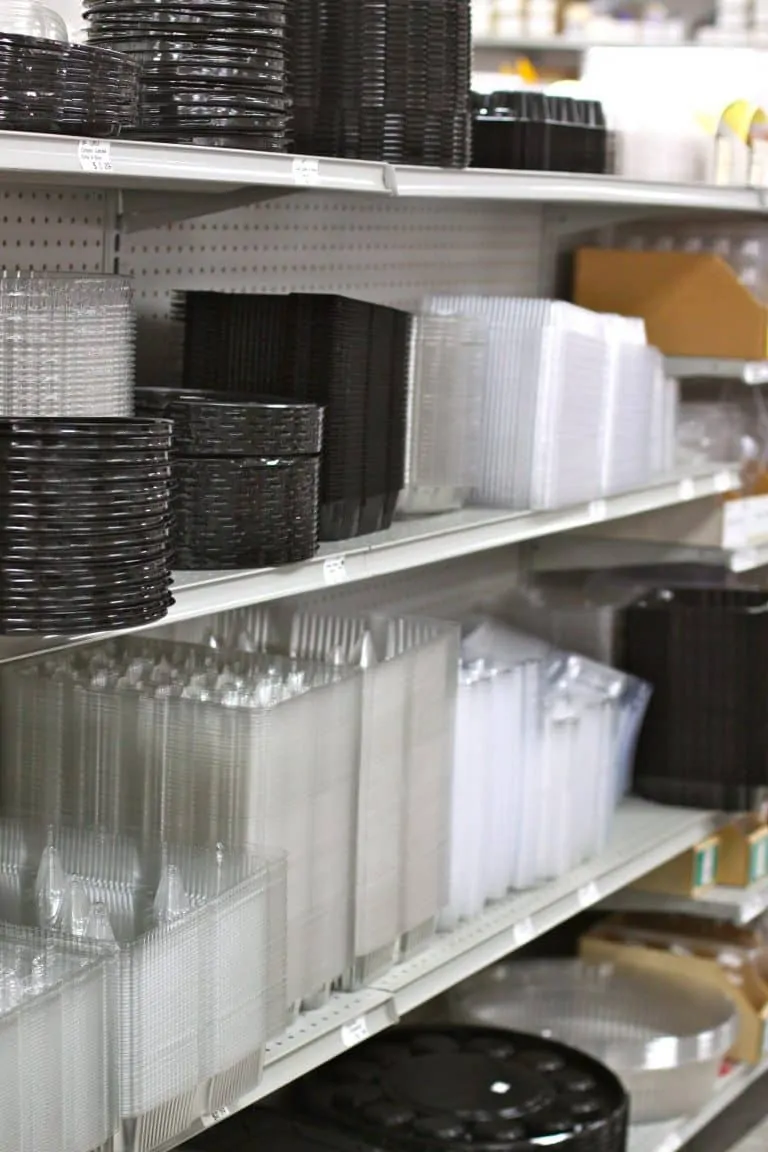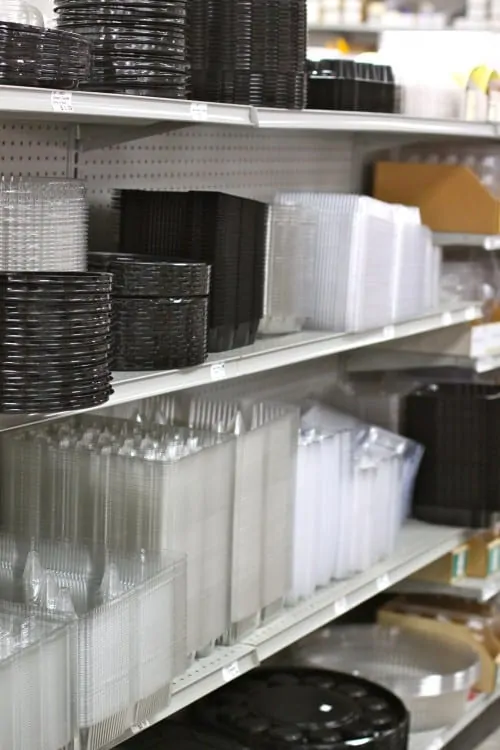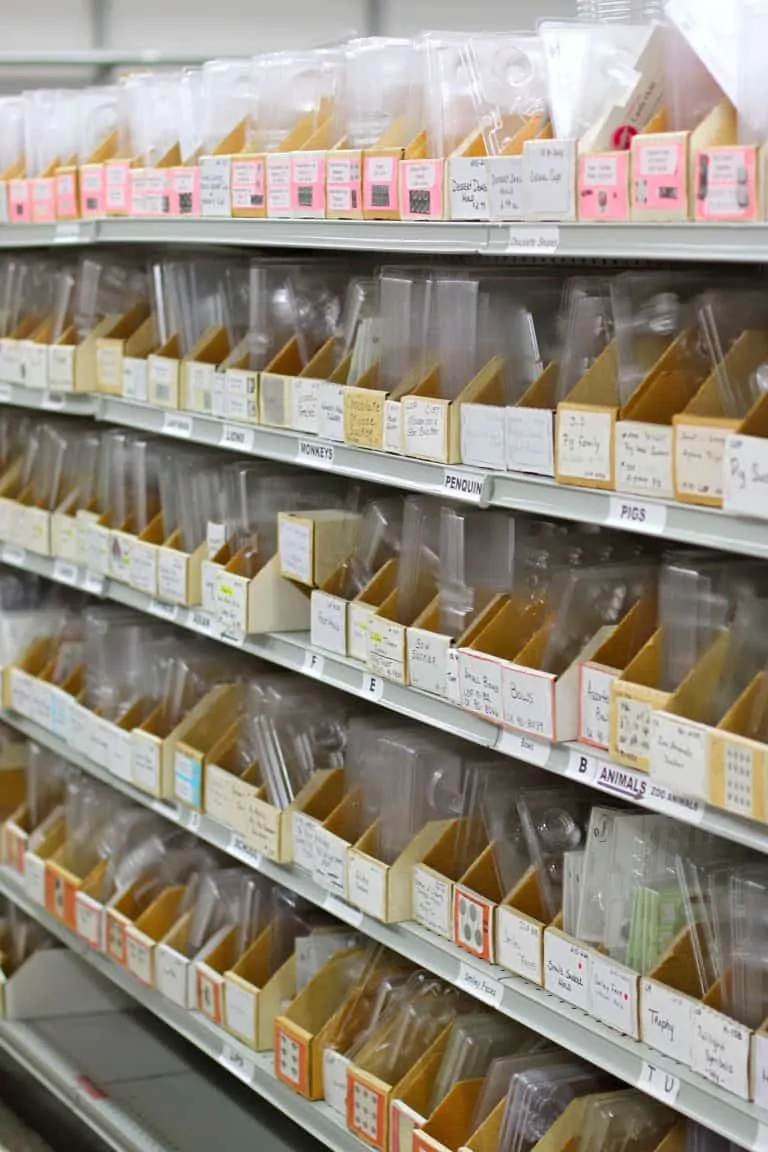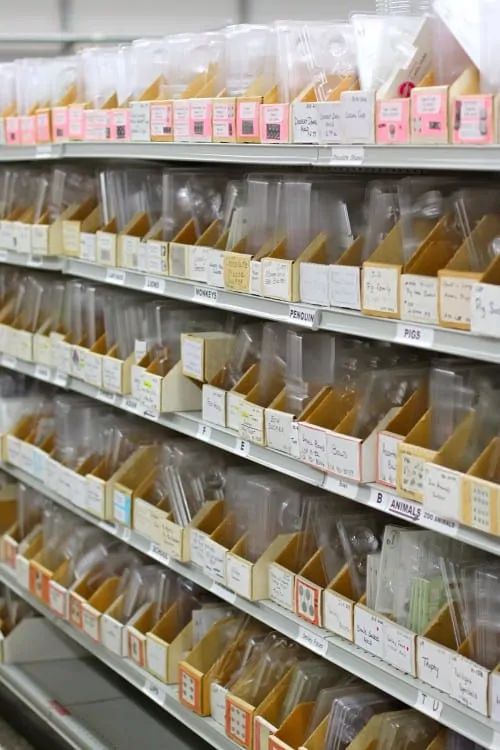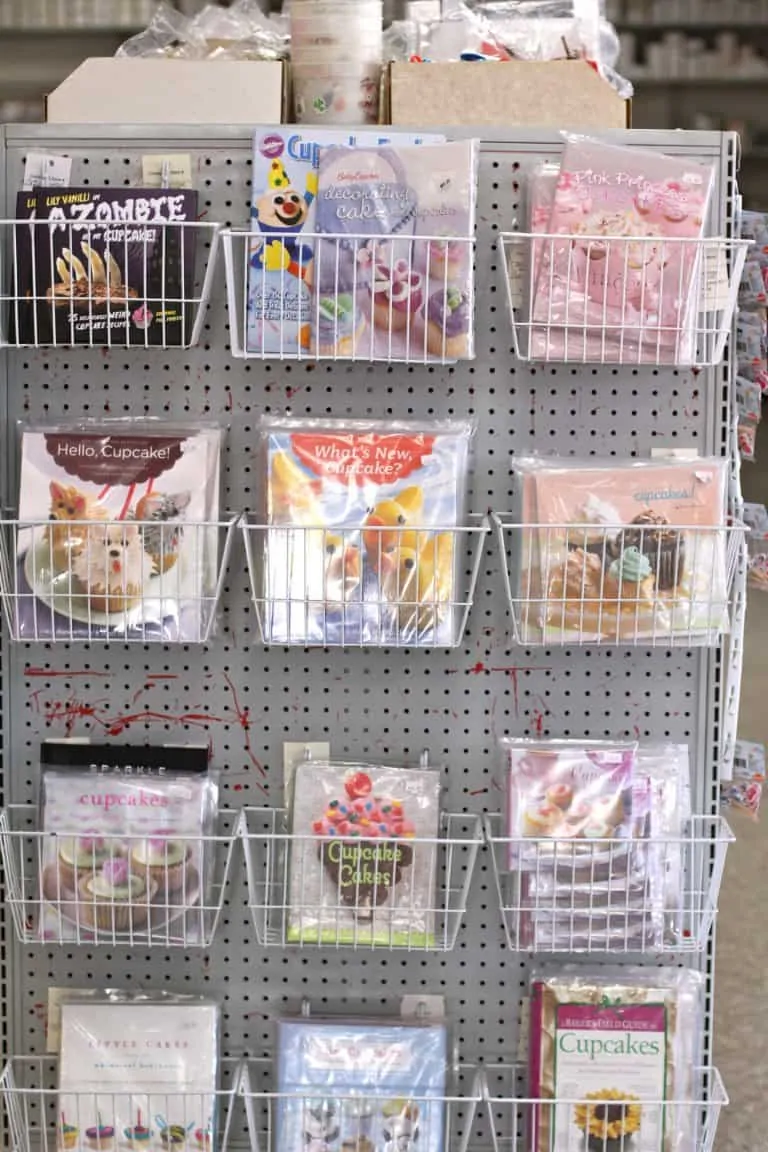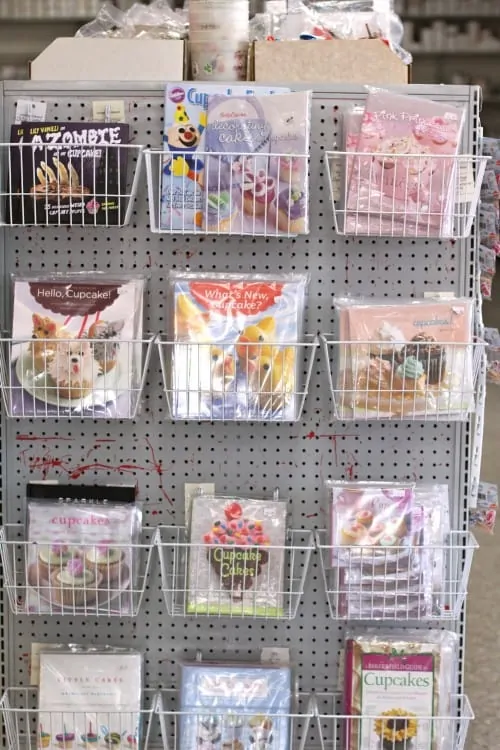 Pattie HIGHLY recommends this video with Sharon Zambito.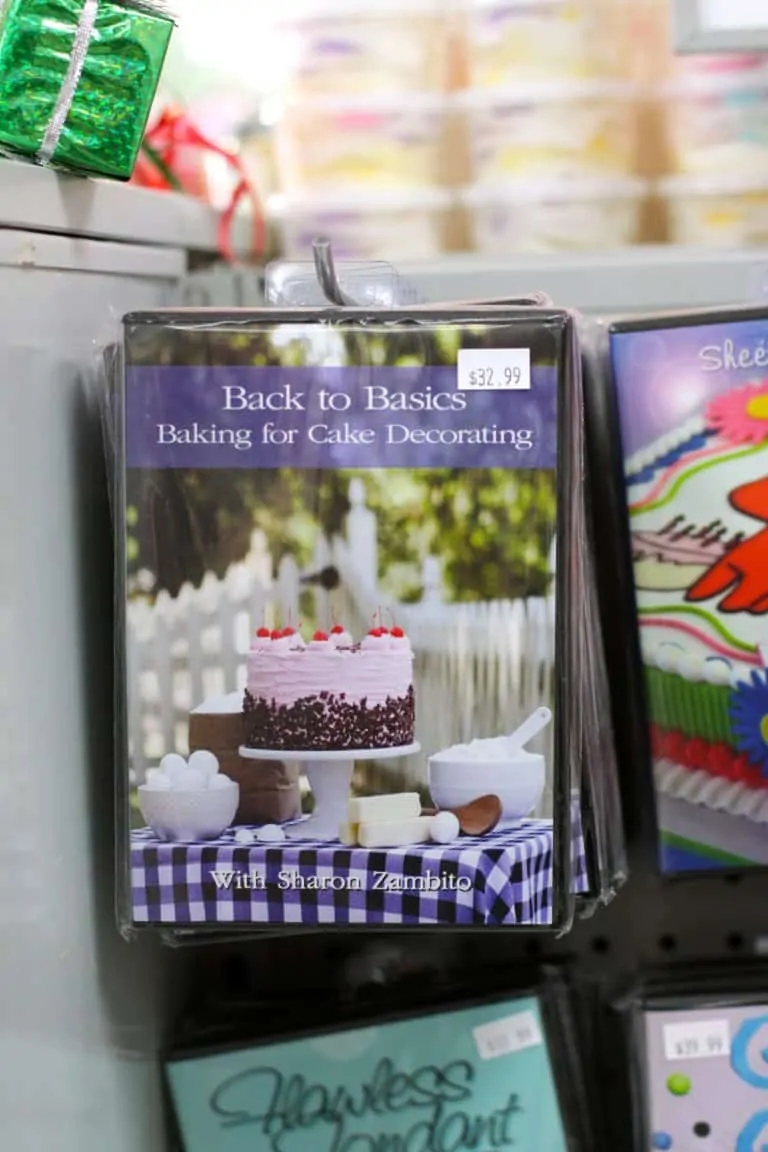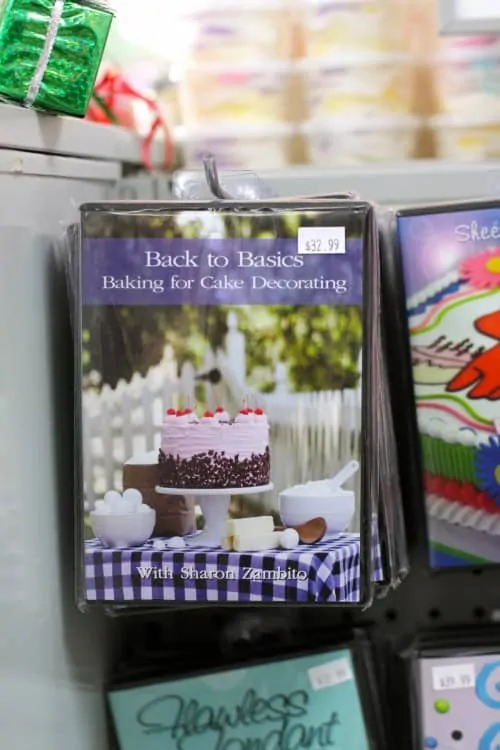 It really is a toy store for bakers! I could spend hours going through all of the products they carry. The staff is so helpful and so knowledgeable. For those in Arizona, ABC offers a variety of classes.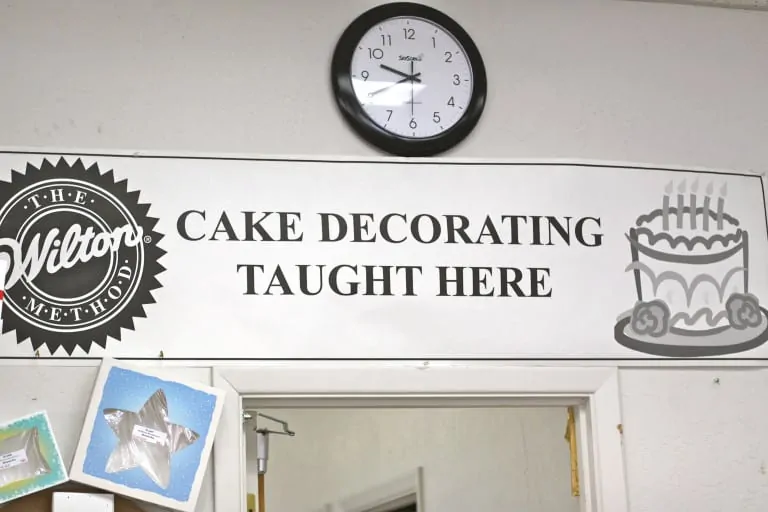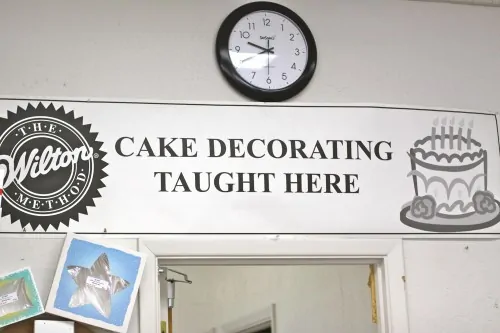 Such an AMAZING store.
GIVEAWAY IS CLOSED