When I think of edible gifts at Christmas time, the first thing I think of is cookies. I can't remember a Christmas, even as a child, that didn't include making and giving out cookies. I am happy that my daughters are growing up with that tradition as well. My oldest started helping with Christmas cookies when she was three years old…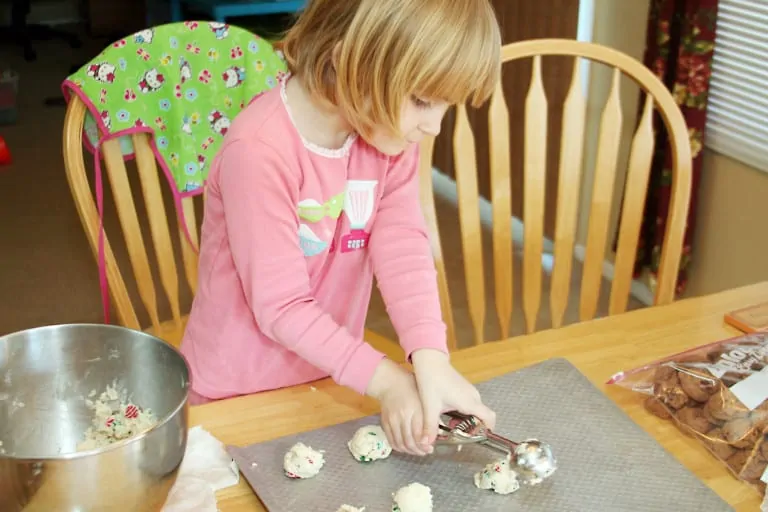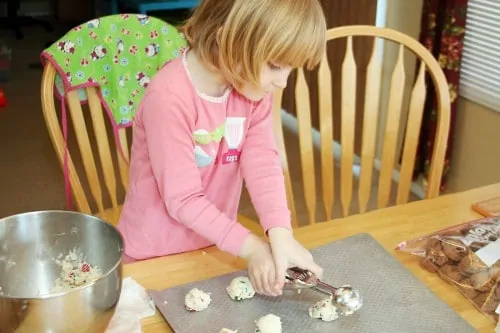 Cookies and Christmas go hand in hand for us, so when the folks at McCormick contacted me an asked if I would share "The Big Cookie Share" with my readers, the answer was easy – of course! Here is a bit about "The Big Cookie Share"…
The holidays are a season of sharing – sharing memories, sharing recipes and sharing the holiday spirit by making and giving homemade cookies. This year, the baking pros at McCormick are collaborating with Kim Ima, cookie-sharing expert and author of the new "The Treats Truck Baking Book," to make sure flavorful cookies are at the top of everyone's gift list. "Making and sharing cookies can really be a gift from the heart," said Kim. "That's what 'The Treats Truck' is all about – sharing a little of myself through my fresh-baked treats. It really is one of the greatest ways to connect with people."

To capture the magic of holiday cookie-baking virtually, McCormick is helping holiday bakers share their own delicious gifts from the heart through "The Big Cookie Share," at www.Facebook.com/McCormickSpice. Page visitors start with a signature cookie recipe from the McCormick Kitchens, and then customize it with flavor twists to suit the tastes of the giver or the receiver, like the addition of cranberries, nuts or almond extract. They'll be rewarded with both a virtual e-cookie to share with Facebook friends – complete with a frosted holiday message – and the accompanying recipe to bake up a batch of holiday memories at home.
Make sure to share a few cookies with your friends in "The Big Cookie Share". And I have some cookies to share with you as well! Snickerdoodles! I shared my favorite snickerdoodle recipe back in October, a recipe that is said to be a copycat recipe of the snickerdoodles at Disneyland. Such cinnamon buttery goodness.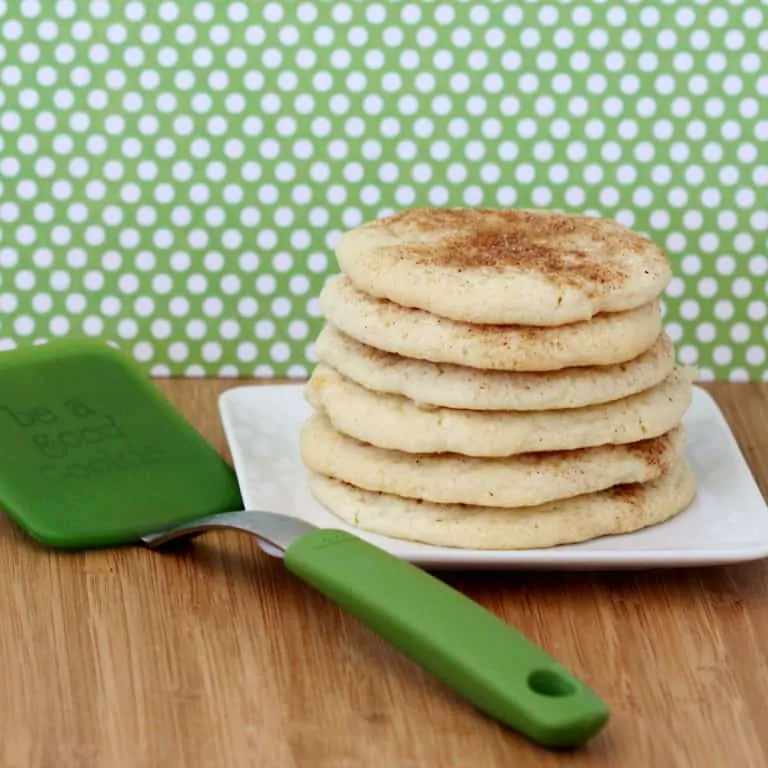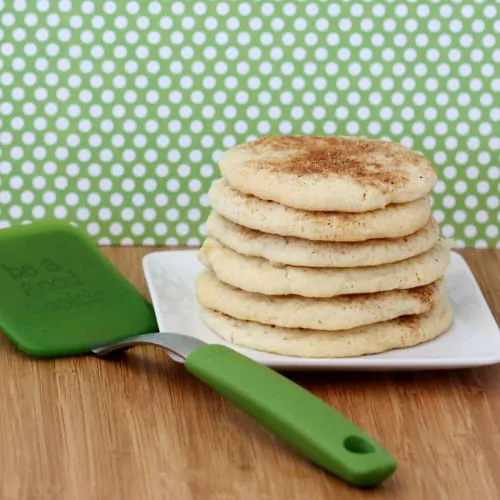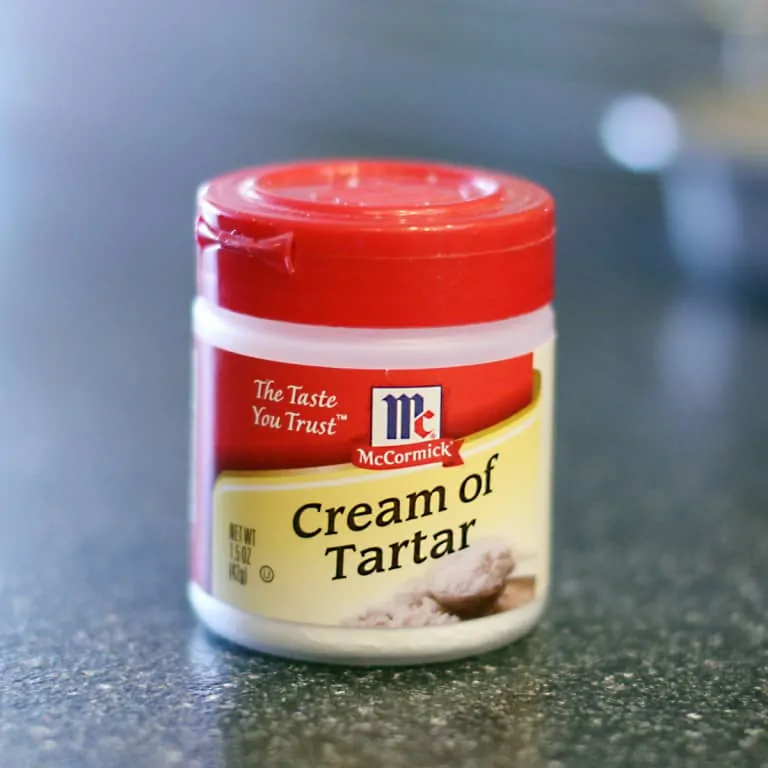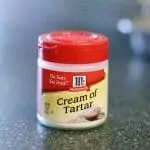 The recipe is simple and straight forward and the only ingredient that you might not have on hand is the cream of tartar, which I've found to be an essential ingredient in snickerdoodles.
Disneyland Snickerdoodle Copycat Recipe
from Food.com
3 1/2 cups flour
1/2 teaspoon baking soda
1/2 teaspoon cream of tartar
1 cup butter ( 2 sticks)
2 cups granulated sugar
2 eggs
1/4 cup milk
1 teaspoon vanilla
Topping
3 tablespoons sugar
1 teaspoon cinnamon
Directions
Preheat the oven to 375 degrees.
For the dough:. In a bowl, sift together the flour, baking soda and cream of tartar. Set aside. In a separate bowl, cream the butter and sugar until fluffy. Add the eggs, milk and vanilla. Mix well. Stir in the dry ingredients. Form the dough into 1 inch balls. Place on a greased baking sheet and flatten. For the topping:. Combine the sugar and cinnamon and sprinkle the top of the cookie before baking. Bake 8-10 minutes or until cooked through.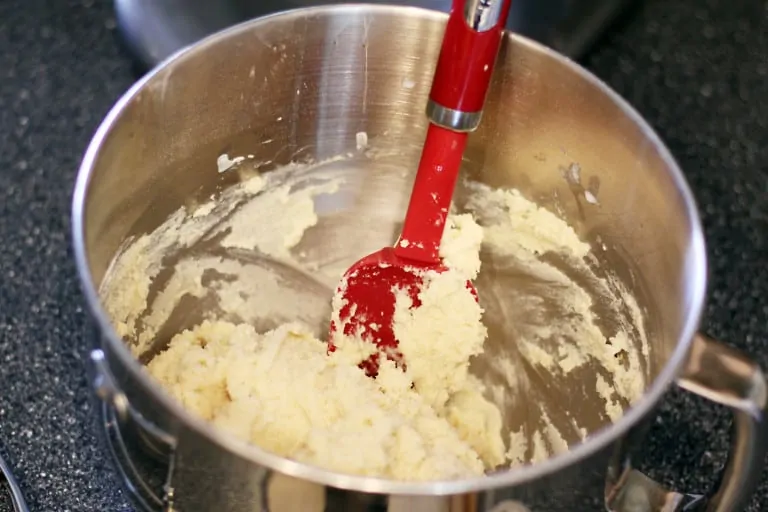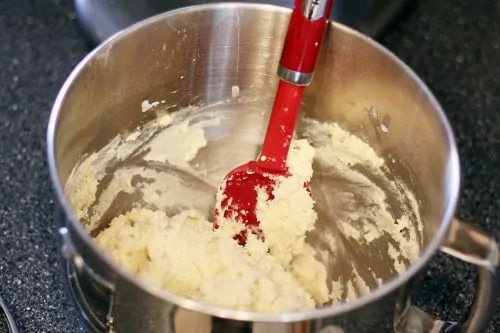 I think that snickerdoodle dough may be the best cookie dough there is. And trust me, I've eaten my (and probably your) fair share of dough.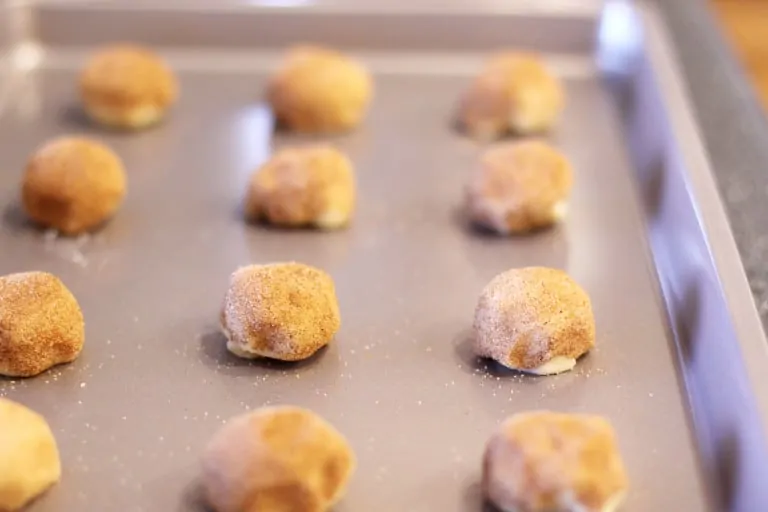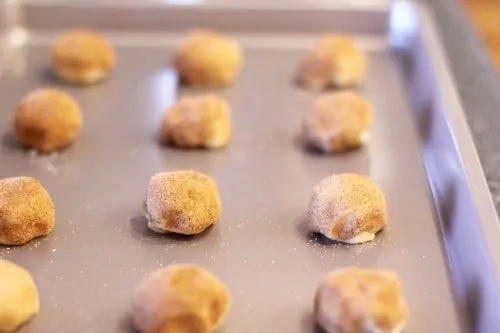 I wanted these to have a little something extra. Something special. Let me introduce you to my new best friend, Cinnamon Brown Sugar Buttercream. It is a wonderful thing, especially when you sandwich it between two snickerdoodles.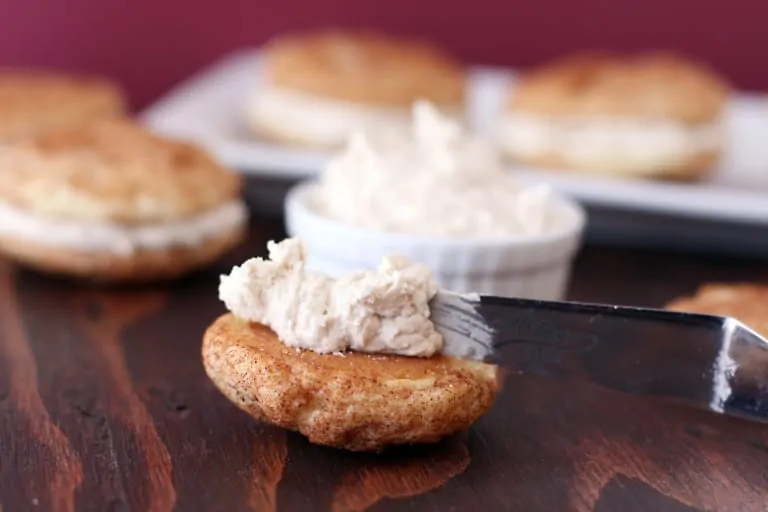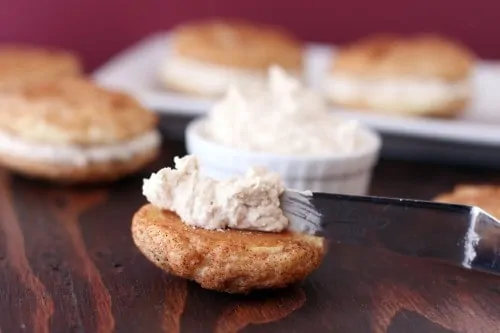 This amazingly delicious life altering frosting is not my own creation, but comes from Foodie With Family. I did cut the recipe down as we aren't frosting a layer cake, and because if I made the entire batch I'd be too busy eating frosting to share this with you.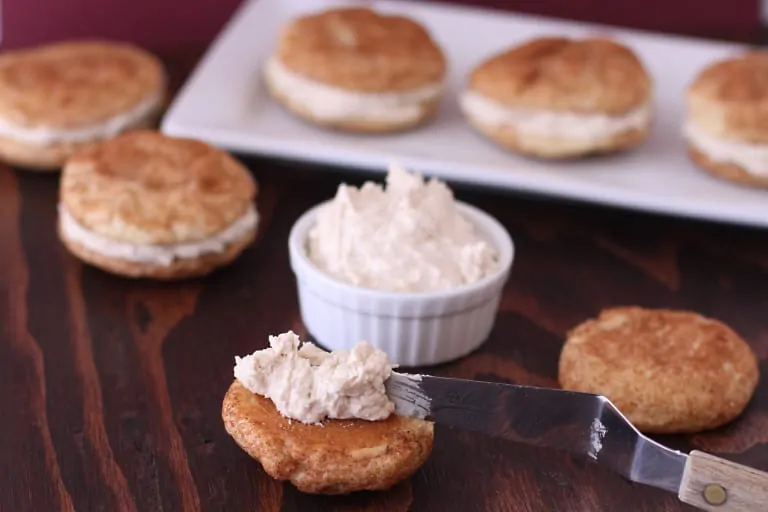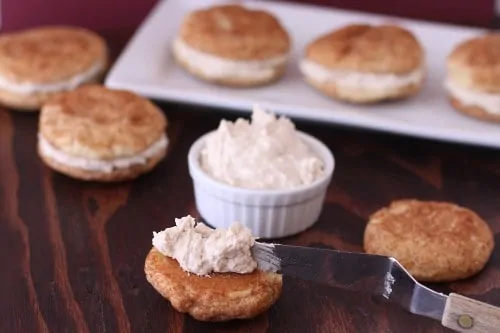 Cinnamon Brown Sugar Buttercream Frosting Recipe
1 stick of butter, softened
1/4 cup of light brown sugar
1/2 tsp cinnamon
4-5 cups powdered sugar
1 tsp vanilla extract
1/4 cup of half and half, plus more if needed
Beat together your butter, brown sugar and cinnamon until fluffy. Add your vanilla and mix well. Slowly add your powdered sugar – how much you add will depend on the consistency you like your frosting. For a stiffer frosting add more, for a more glaze like frosting, add less. Beat in mixer and add in your half and half, a small amount at a time until your frosting is the desired consistency. Continue beating on high for two minutes. Stop the mixer. Lick the spoon.
If you manage to not eat the entire bowl of frosting, spread between the bottom of two cookies and sandwich them together. Package them up to share with your friends and family.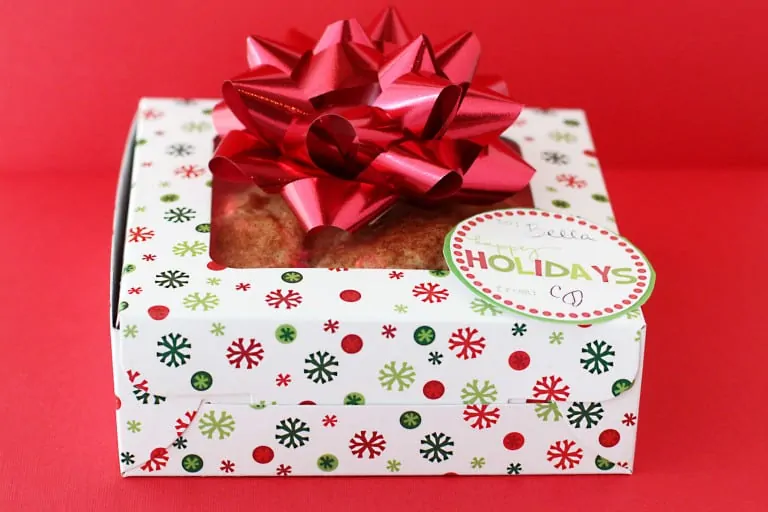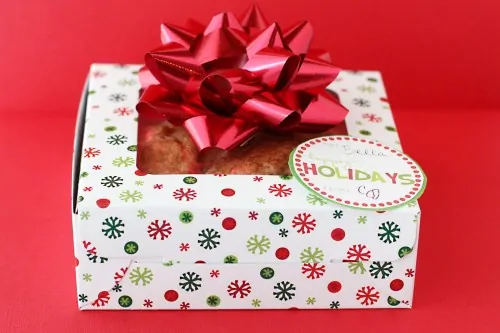 And I have something else to share with you…