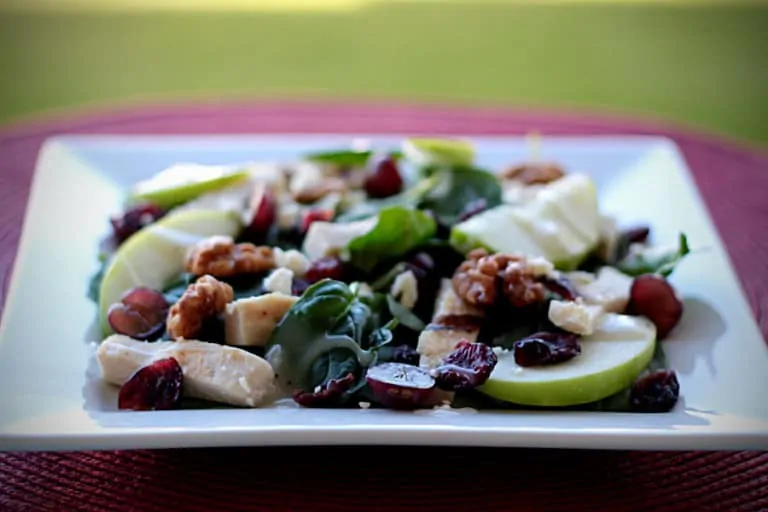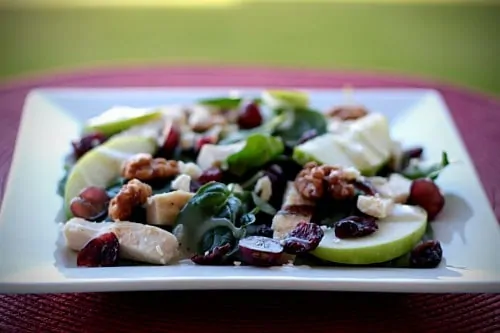 First let me get this off my chest – I'm not a big fan of salad. With that sad, I do have one salad that I love – I love it so much I even serve it to guests. It was inspired by a salad I had at a wedding, and then a similar salad that I had at Dave & Busters one evening. It was a monster sized salad, and it was so good that I took the leftovers home and had two more meals from it. Having the leftover salad at home inspired me to try and recreate it in my kitchen. We will call it Christi's Apple Cranberry Chicken Salad. And I promise, even if you don't like salads, it's darn tasty.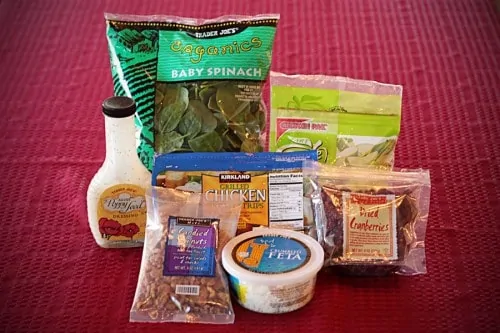 This is really an add as much or as little as you like kind of thing. Depending on what I have on hand, the ingredients change each time I make this, but here are the staples…
Baby Spinach (spring mix or baby greens work just as well)
Feta Cheese (you could use blue cheese, goat cheese, I've even used parmesan)
Apples – I prefer Granny Smith
Dried Cranberries
Candied Pecans or Walnuts
Chicken – I LOVE the grilled chicken strips from Costco
Poppy Seed Dressing – Trader Joe's is my fave (you could also use something like raspberry vinaigrette)
Other items you can add…. pomegranate seeds (LOVE these), grapes, strawberries, raisins, pears…
Pretty simple from this point – wash you spinach or greens…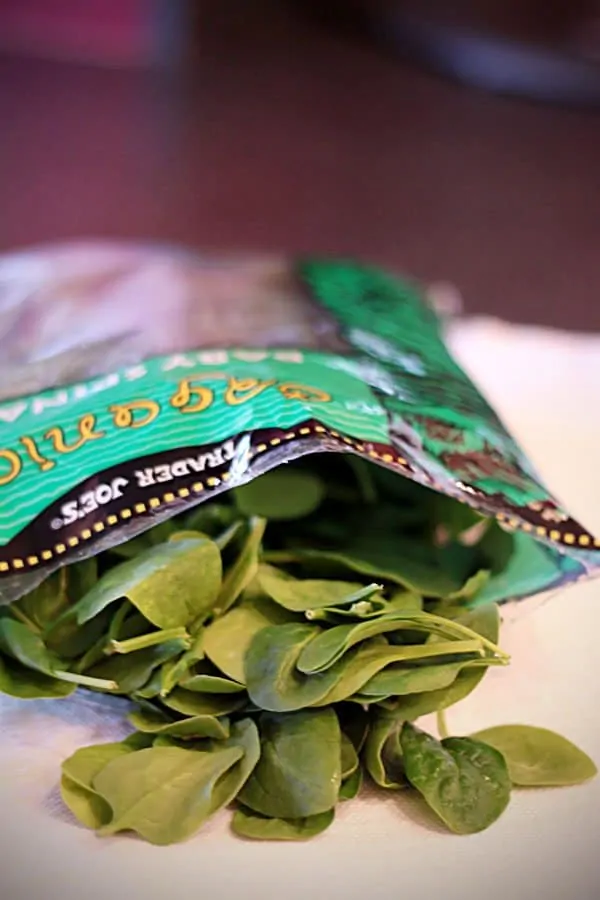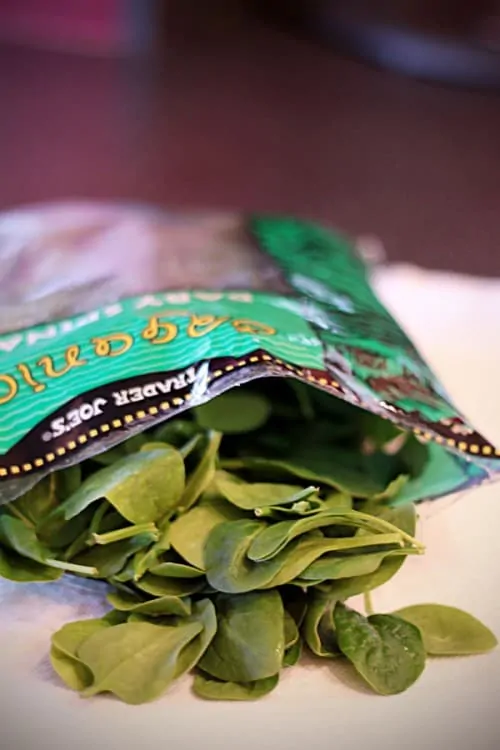 Oh, look – I found grapes, so they are joining in on the fun…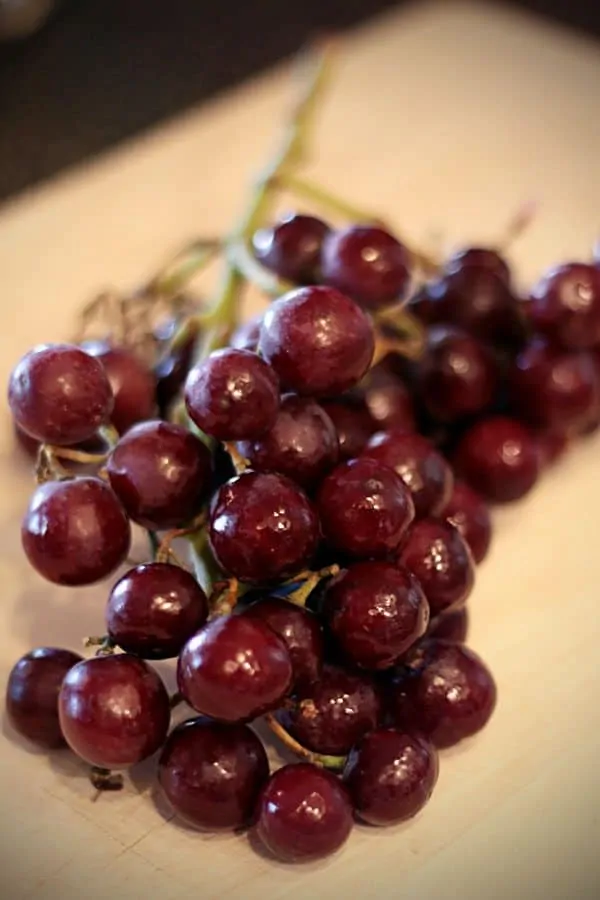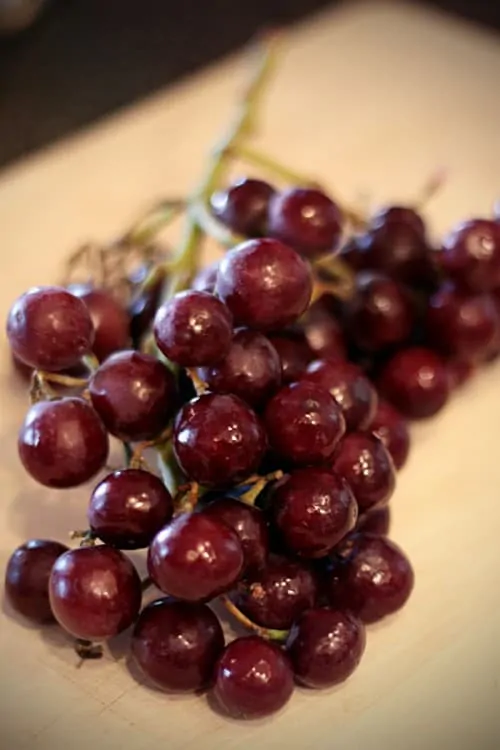 Chop your chicken. I truly love these grilled chicken strips from Costco and keep them on hand at almost all times.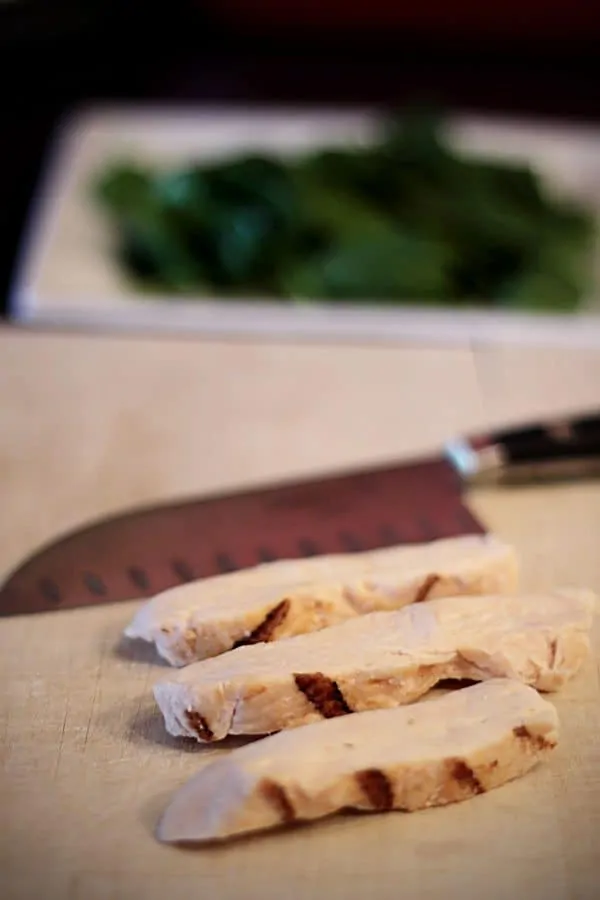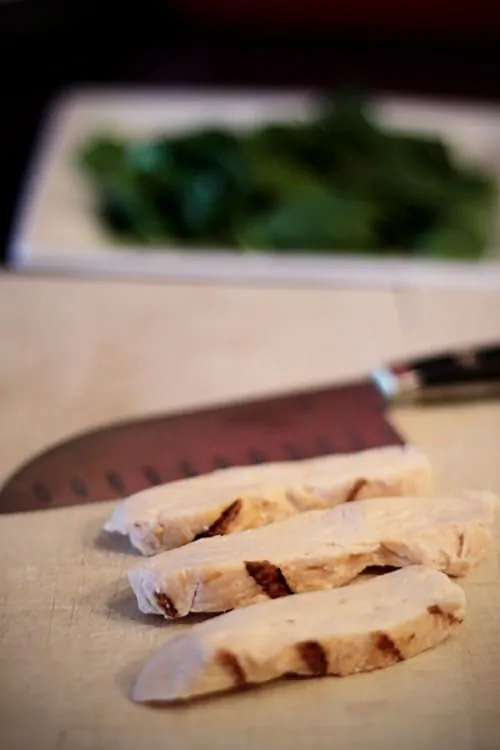 Chop the grapes and apples…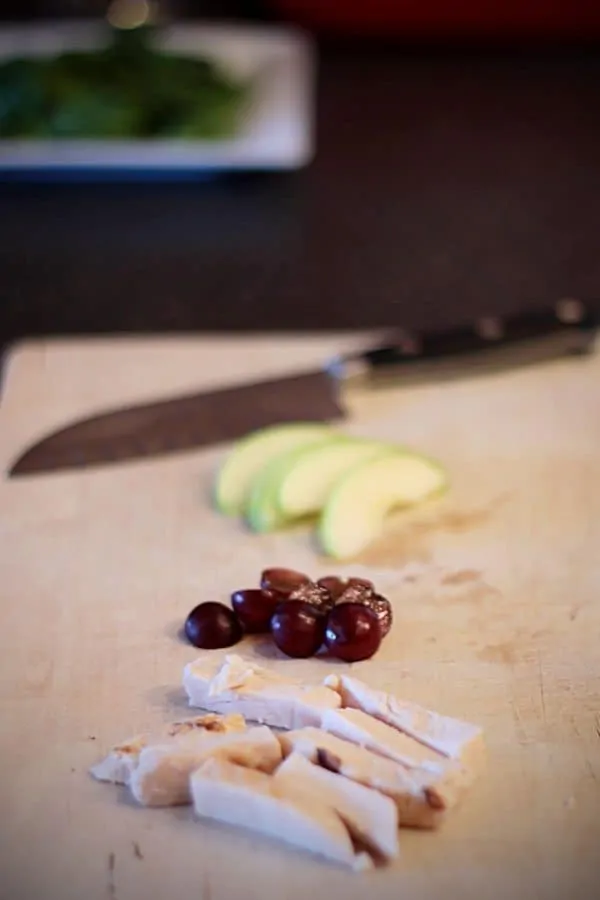 My kitchen assistant wants to say hello…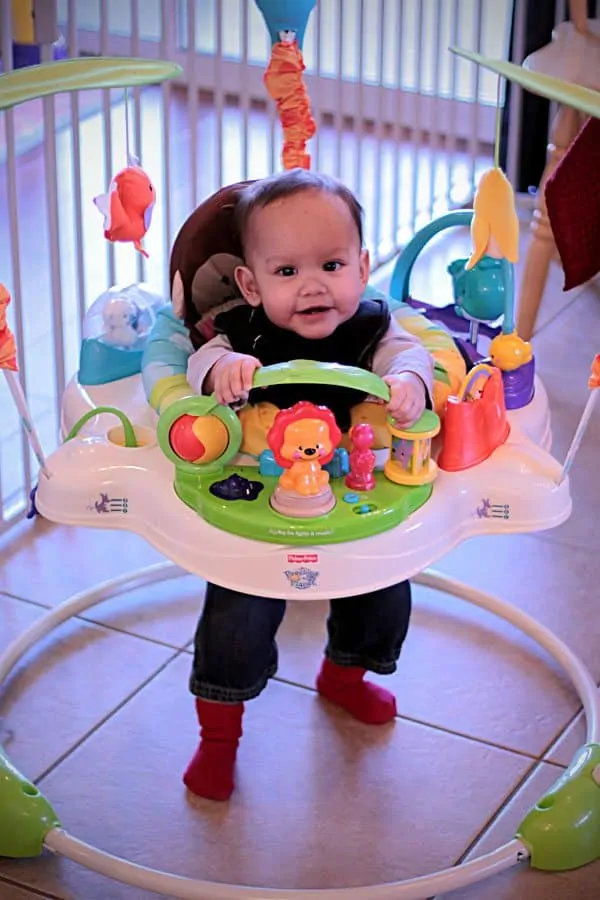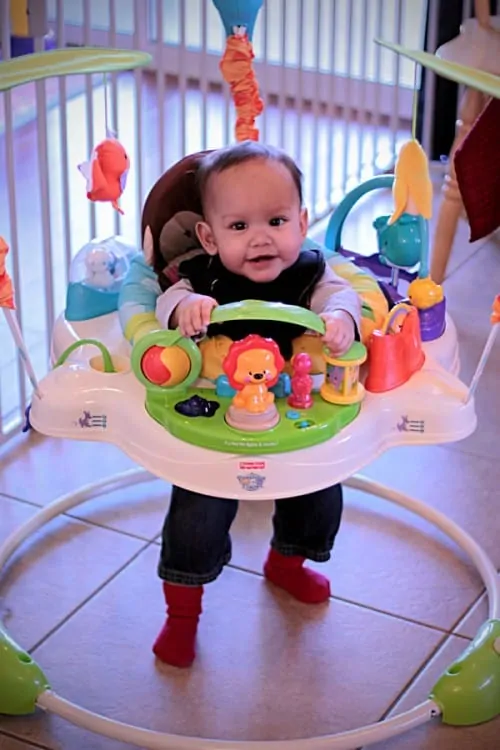 Time to add the delish cranberries and candied walnuts (a bit bummed I don't have pomegranate seeds)…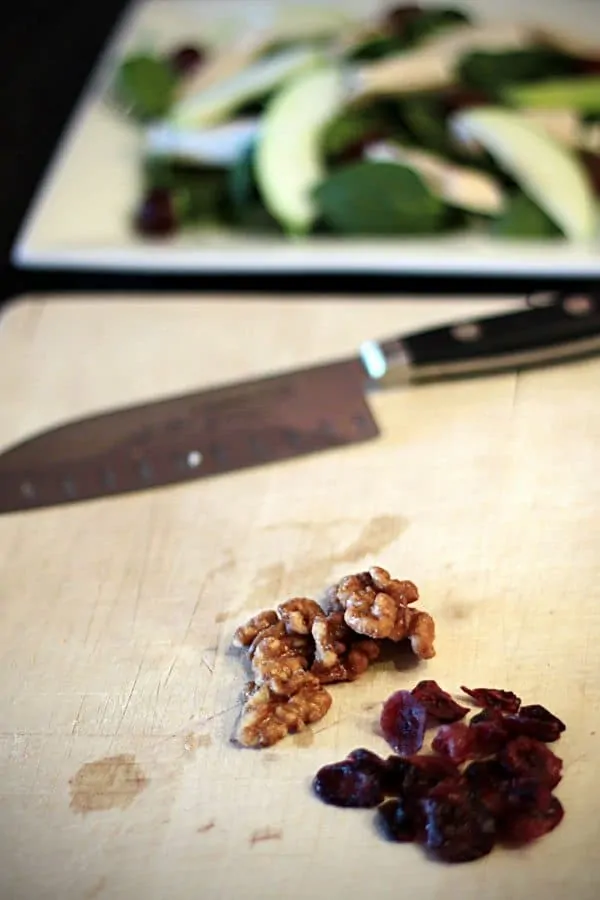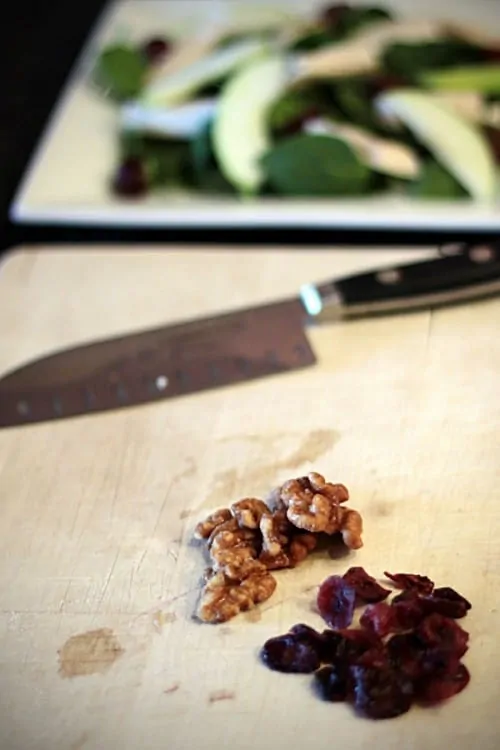 Finally the dressing and cheese…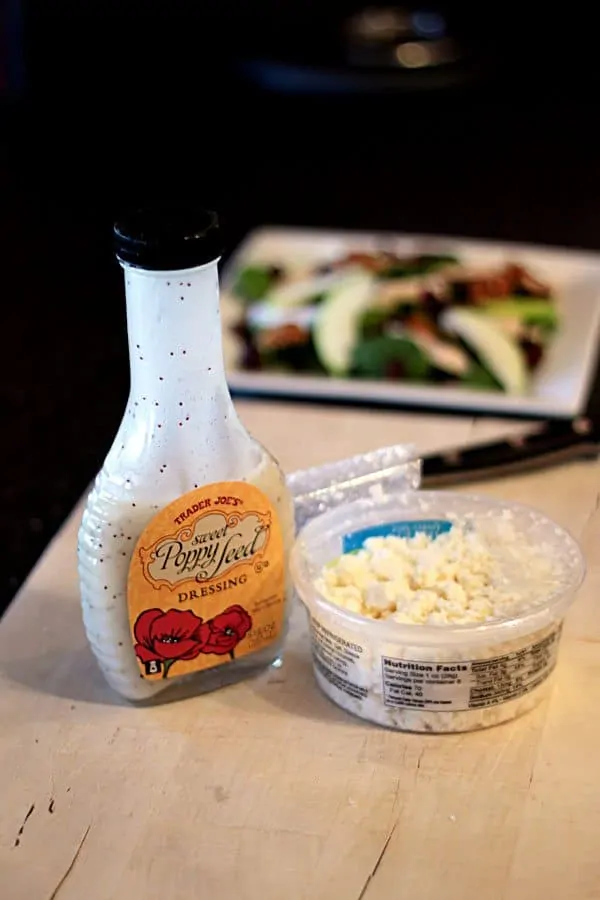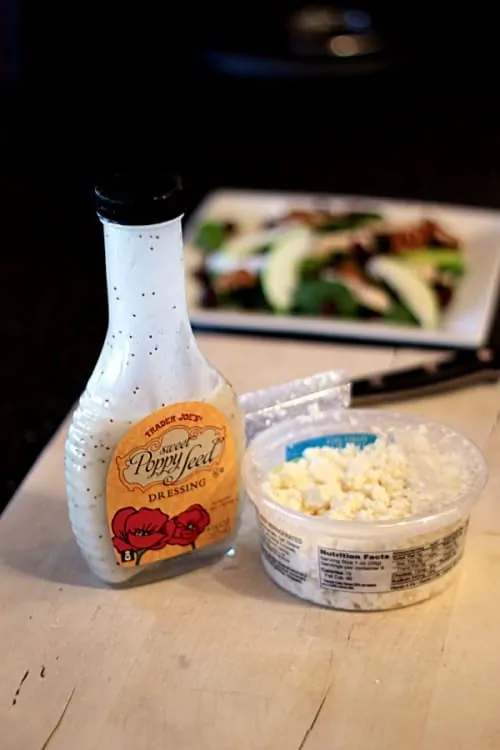 That's it – now you have a simple, beautiful, healthy and yummy salad to enjoy!