Ad – This is a sponsored conversation written by me on behalf of Pillsbury™. The opinions and text are all mine. Now that the kids are back-to-school, activities, sports and homework, it can be hard to find quality time to spend together. Since my youngest daughter loves baking, that is always her favorite activity to do together. With days on the full side and time on the short side, I try and keep our baking projects simple, so they can be done anytime, even after school. Keeping it easy allows us to focus on spending time together more than on gathering a ton of ingredients and cleaning up a big mess afterwards.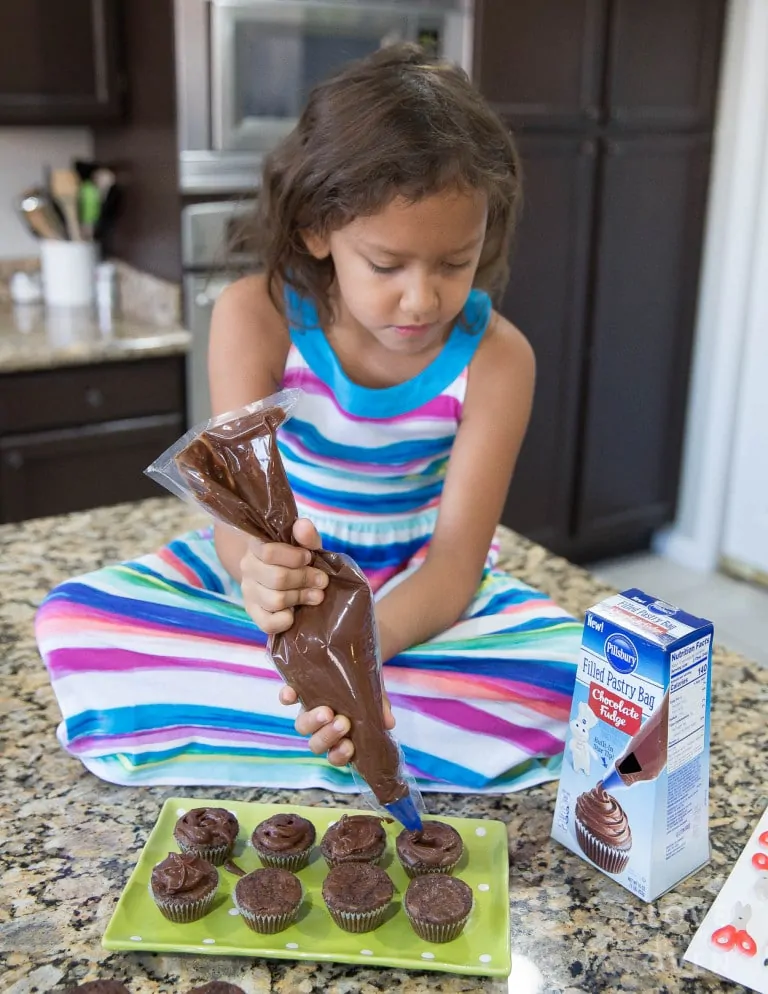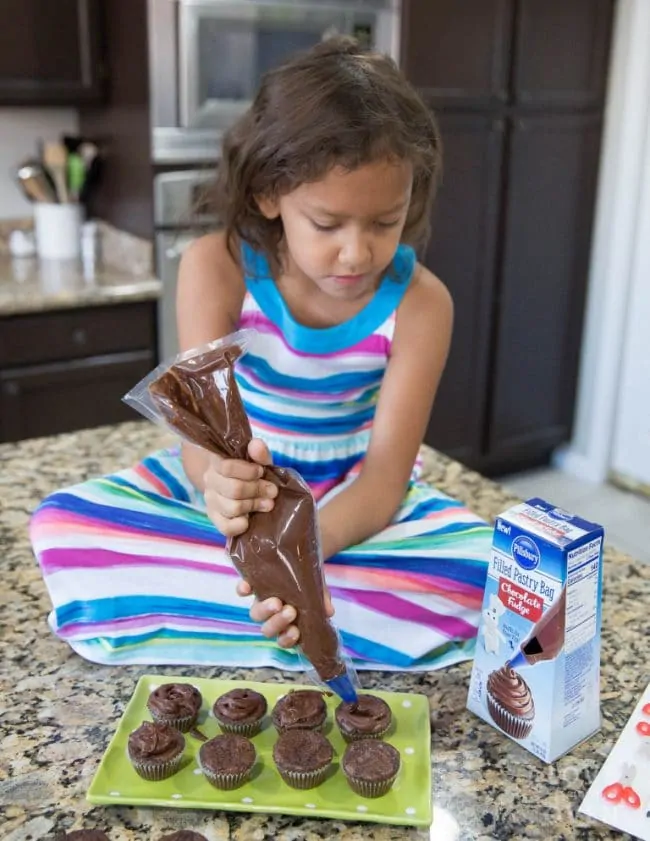 When it comes to quick and easy, in prep, application and clean up, it's hard to beat the new Pillsbury Filled Pastry Bags. The first-ever pre-filled Pillsbury™ pastry bag makes frosting a fun activity for bakers of all skill levels, with little clean up and an impressive result.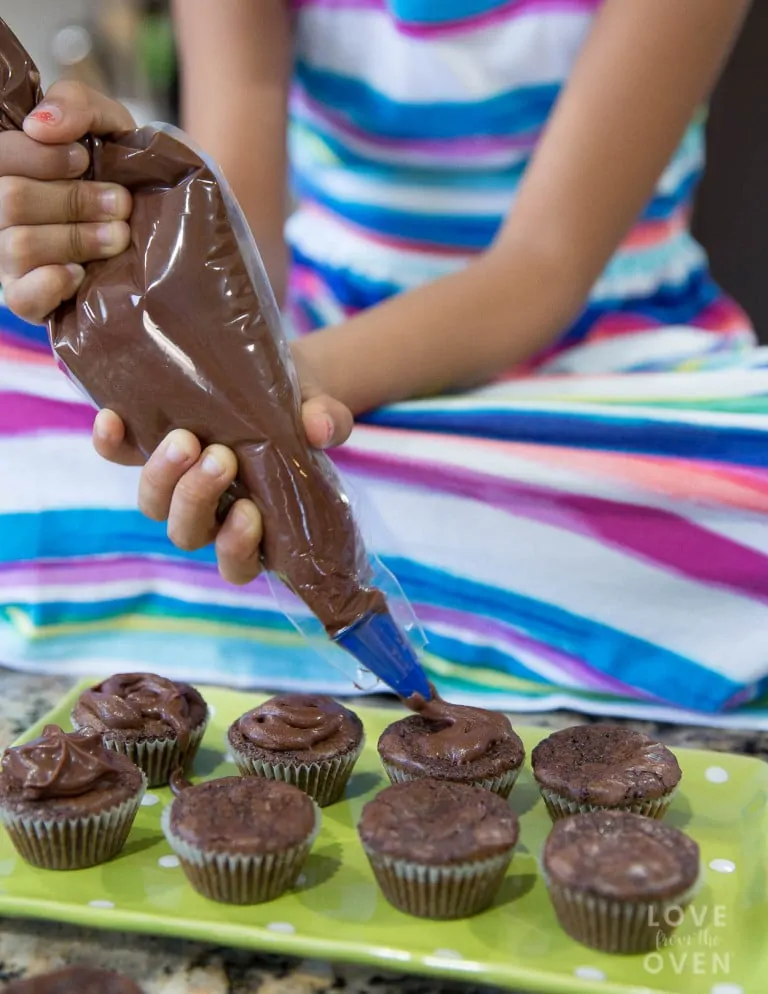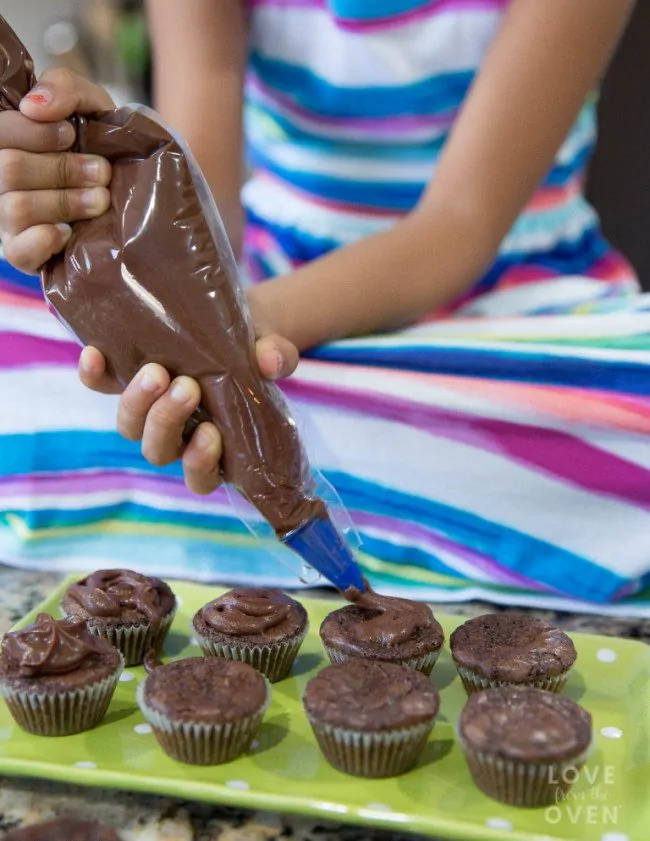 My daughter LOVES to make brownies, and between the ease of Pillsbury Chocolate Fudge Brownie Mix and the Pillsbury Pastry Bag Chocolate Fudge Frosting, she can do almost all of the baking and decorating herself, with mom cheering her on.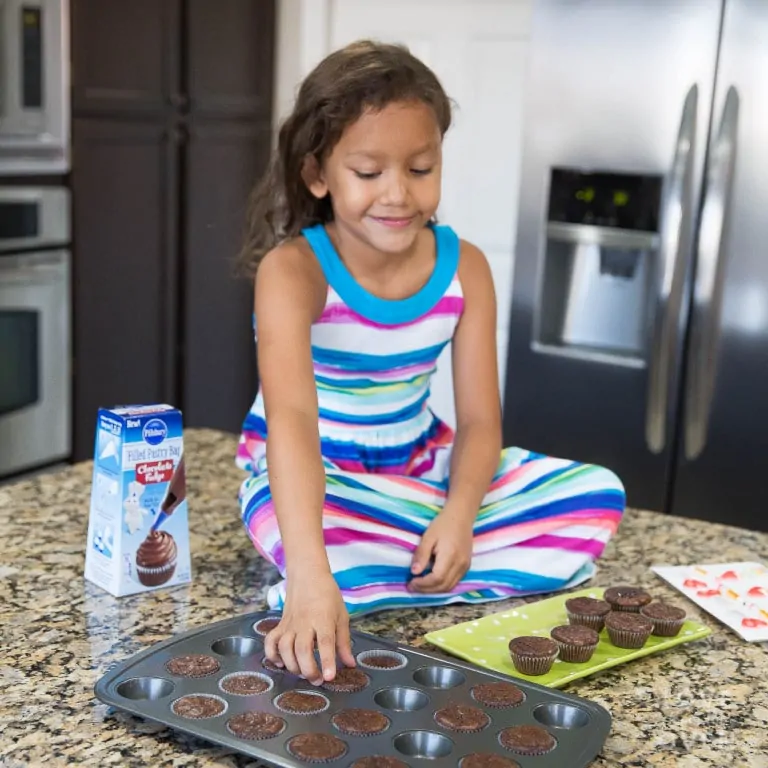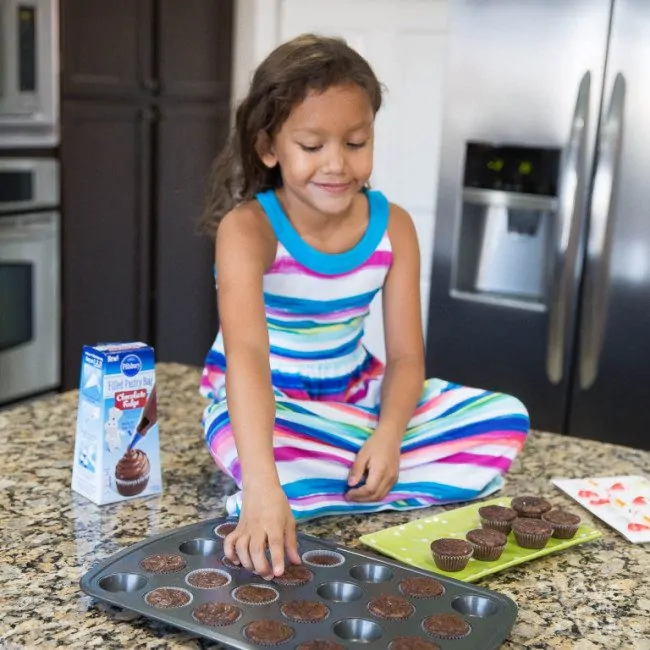 I've always loved working lessons into baking projects with my daughters. Making our brownies as mini brownie bites made them perfect for having my daughter count them out, add and subtract, as we we're making them. We simply placed our brownie batter into a mini-cupcake pan and baked for 14-18 minutes.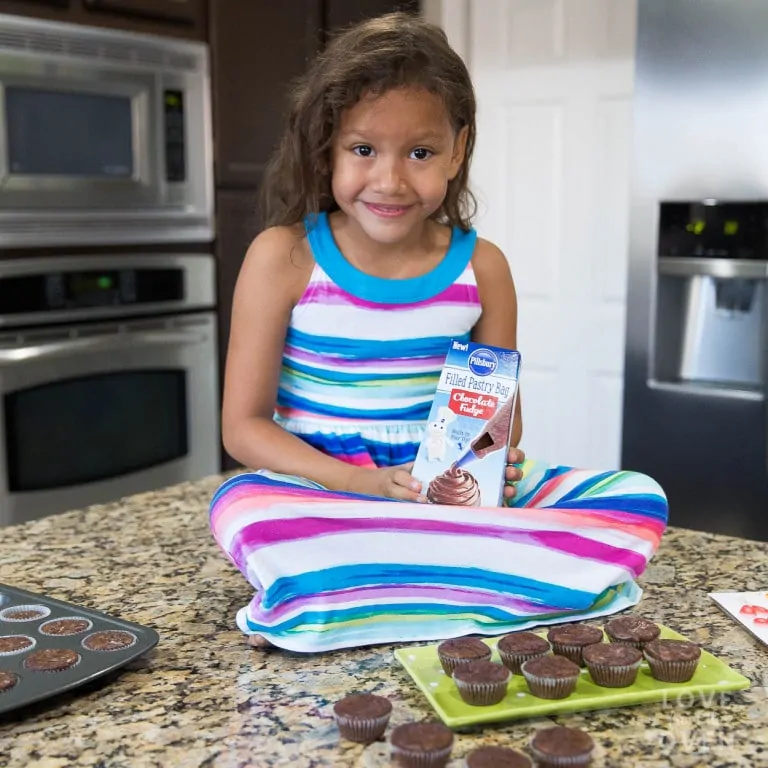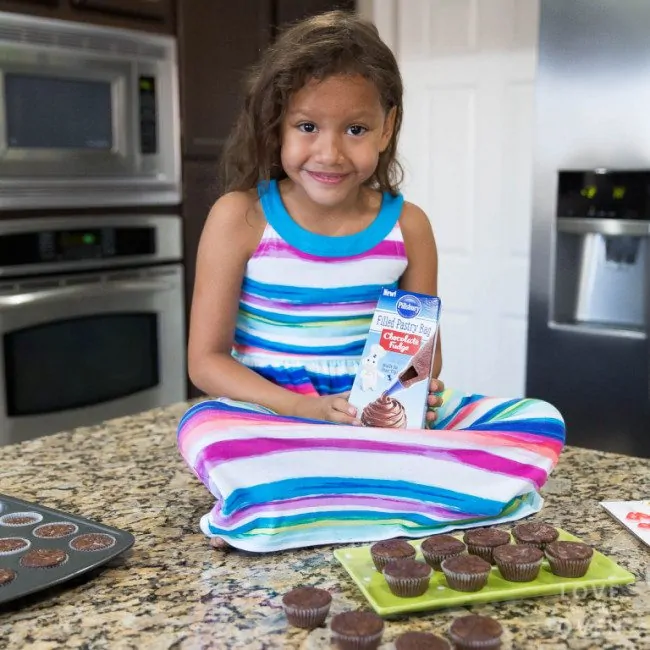 Pillsbury helps make any baking occasion become a celebration without the hassle of making everything from scratch. Celebrate the little moments in life withPillsbury™ baking mixes and frostings. New Pillsbury™ Filled Pastry Bag makes frosting sweet treats a cinch in ready-to-go packaging available in three flavors, Vanilla, Chocolate Fudge and Cream Cheese.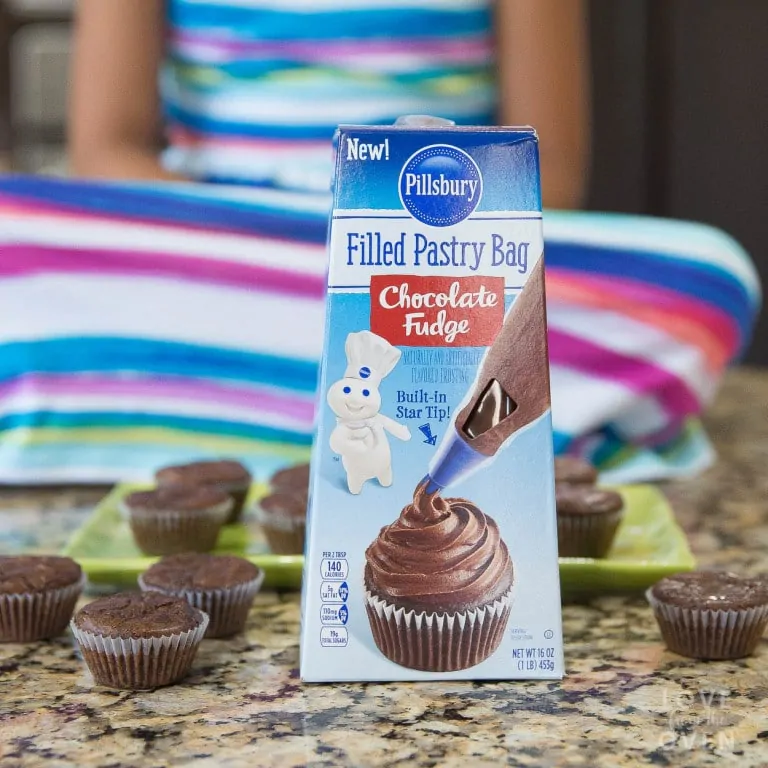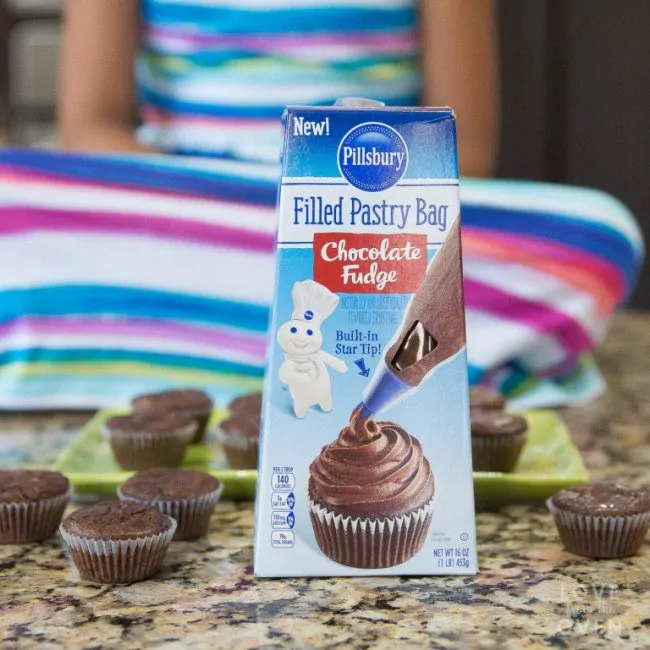 Pillsbury and the Doughboy want to inspire you to join Operation Celebration. Sign up for the Pillsbury™ Operation Celebration newsletter to receive baking ideas Please use the same trackable link that you used in your last post. This directs consumers to opt in to receive the Pillsbury newsletter.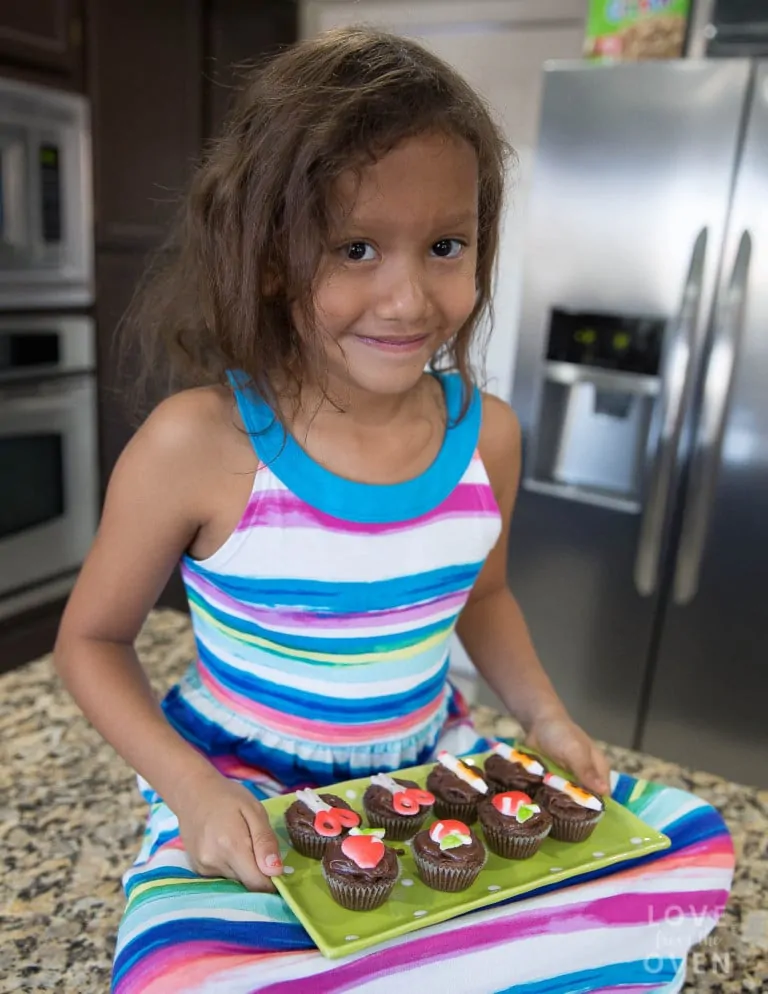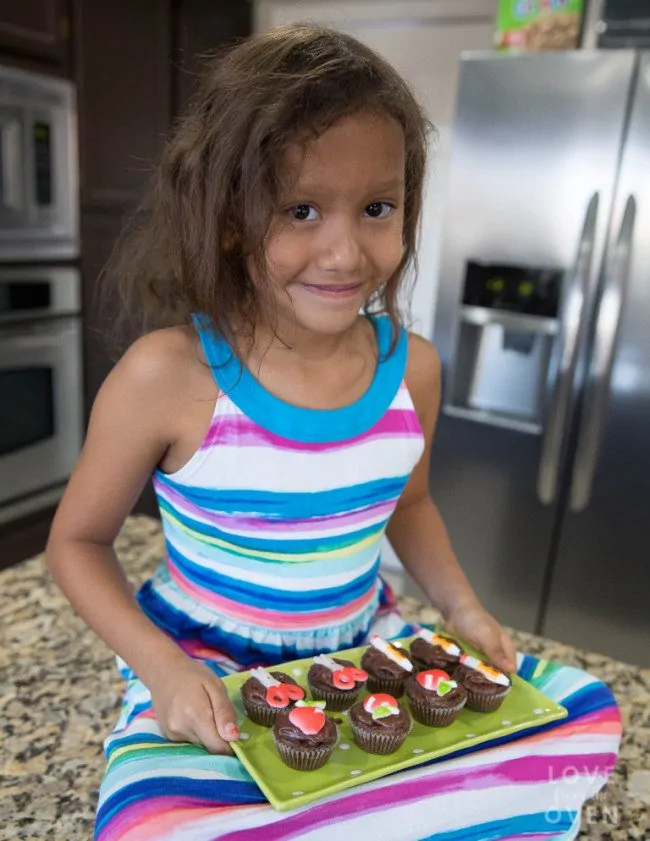 Check out our fun galaxy cupcakes made with Pillsbury!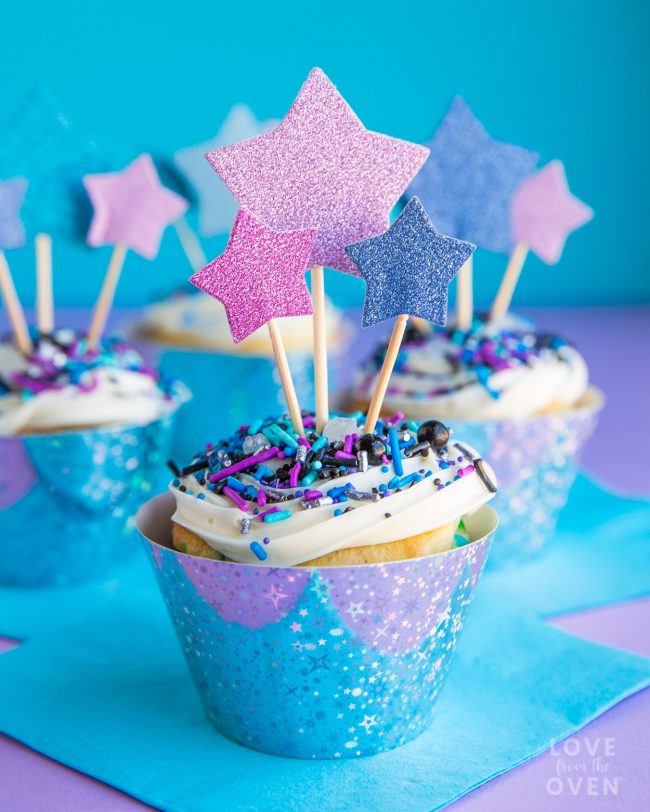 The next time you are at the store, pick up a Pillsbury™ Brownie Mix and the new Pillsbury Filled Pastry Bag. You'll be all set to bake up a little celebration of your own!
Ad – This is a sponsored conversation written by me on behalf of Pillsbury. The opinions and text are all mine.