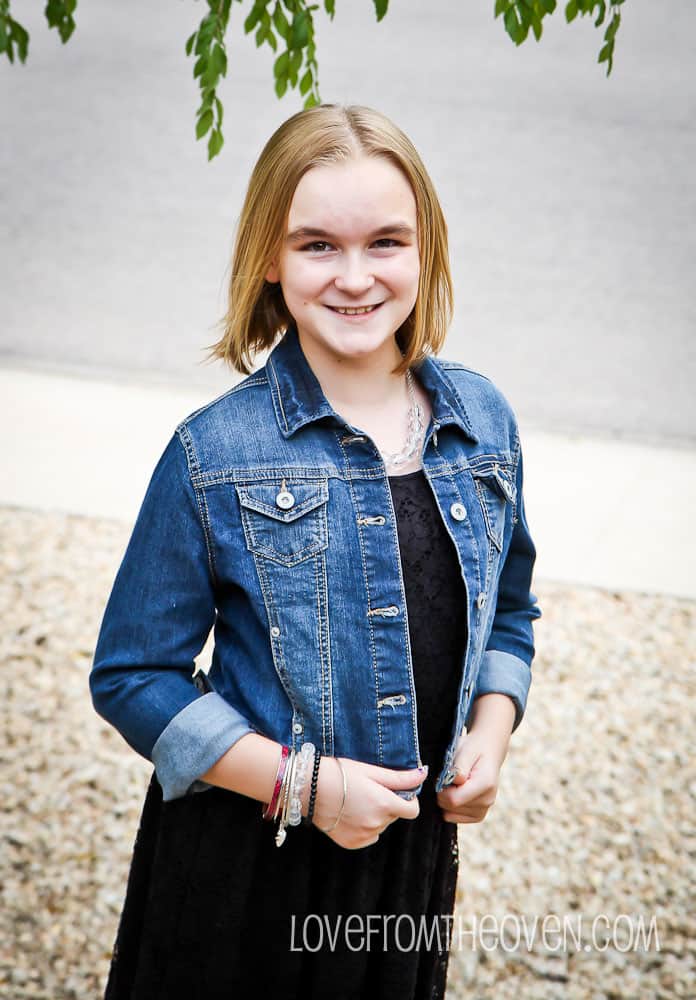 It's that time of year again – back to school! When Bliss/Glam Media asked if I would like to do a little back to school shopping at JCPenney with my daughter, and share the experience with you, I was instantly in. I think my oldest daughter has probably grown almost six inches since school let out, so some new clothes were most definitely in order. Living just a little over a mile from JCPenney, it's one of my go to places for clothing, so shopping there is both fun and convenient for me.
A few weeks ago I had stopped in to check out the awesome Happy Chic line by Jonathan Adler (super cute stuff for your home!) and fell in love with all of the awesome new clothing they had for both of my girls, ages three and ten. While my three year old is pretty much content to wear anything her favorite color, orange, my fifth grader is a bit more picky. This was a great opportunity for me to spend an evening out shopping and hanging out with her and finding an awesome First Day Look at JCP.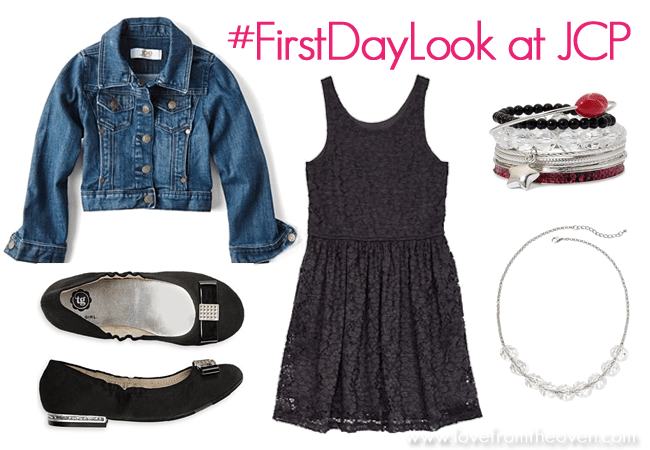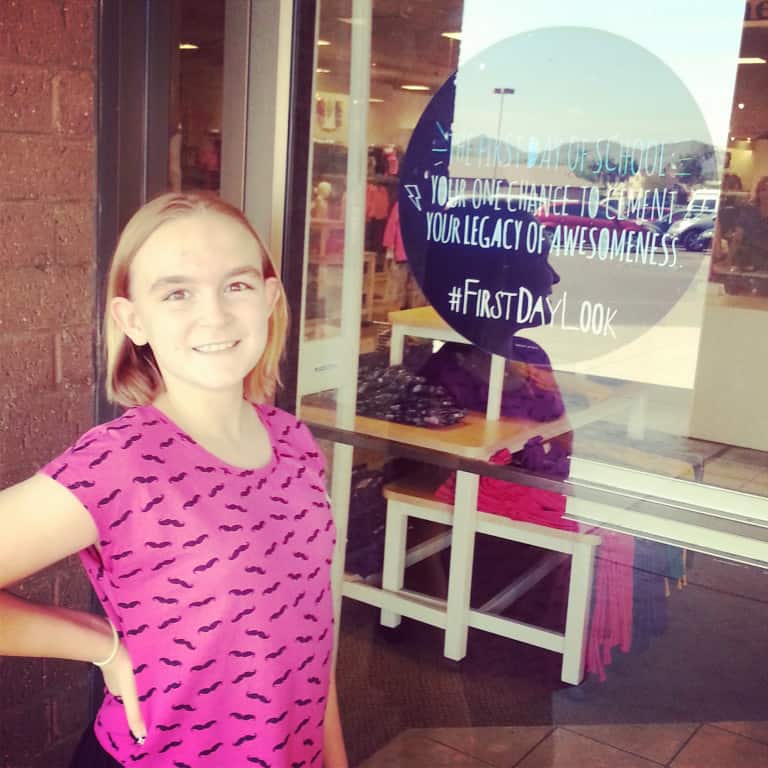 If you haven't been to JCP lately, you need to stop in and check out some of the changes and great products they have in stock. For the kids I am completely in love with their Joe Fresh Kids. It couldn't be cuter and is so affordable. It reminds me a bit of my younger days, denim, leather jacks, leopard print (ah, the days of 80's rock style!). I love it!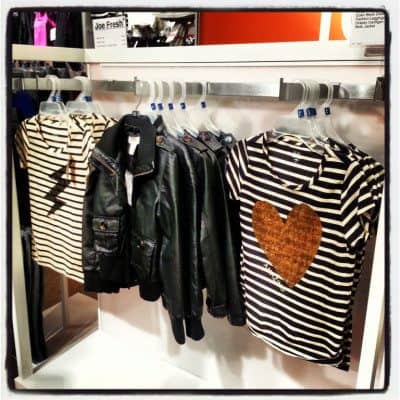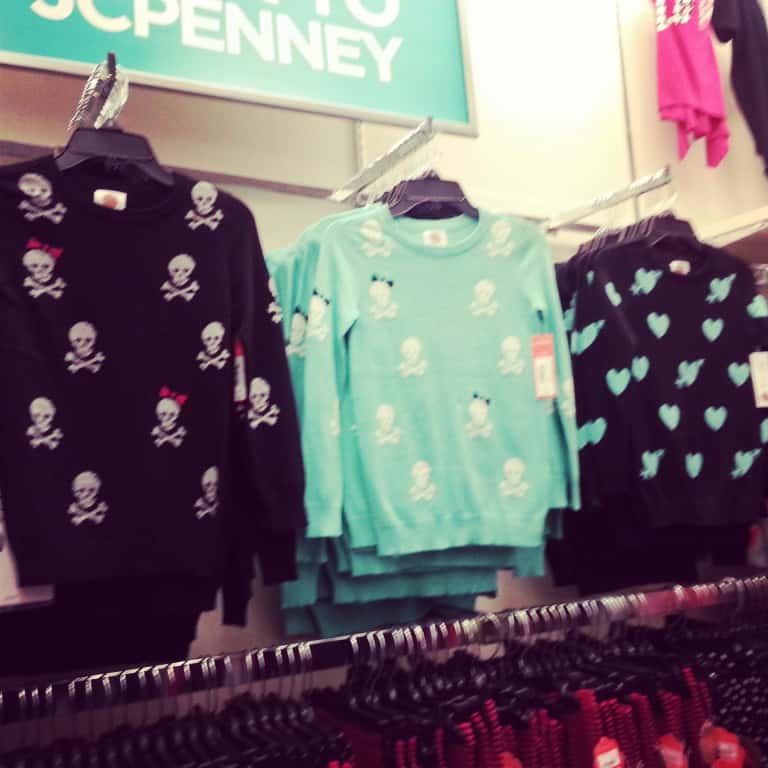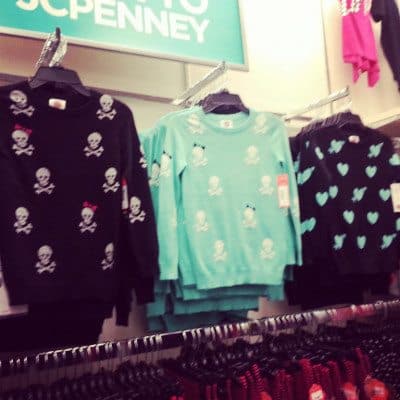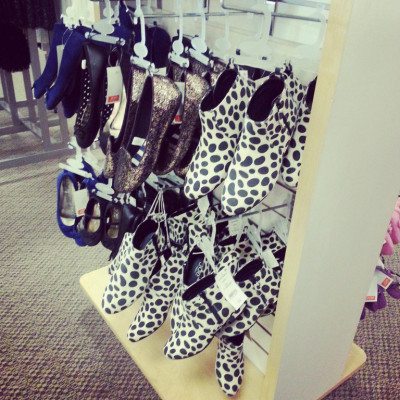 So many fun things. My daughter tried on a few different things, both in the girls and juniors. Having just passed five feet in height, she's in between the kids and the juniors, so we were able to try a little bit of everything.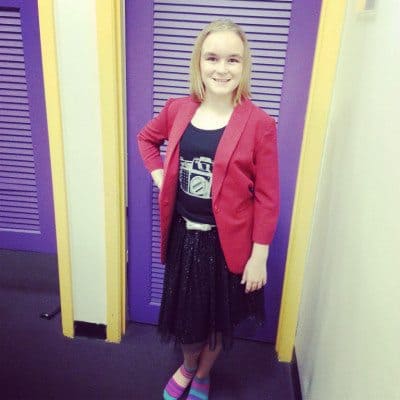 She ended up picking an outfit I loved for a #FirstDayLook.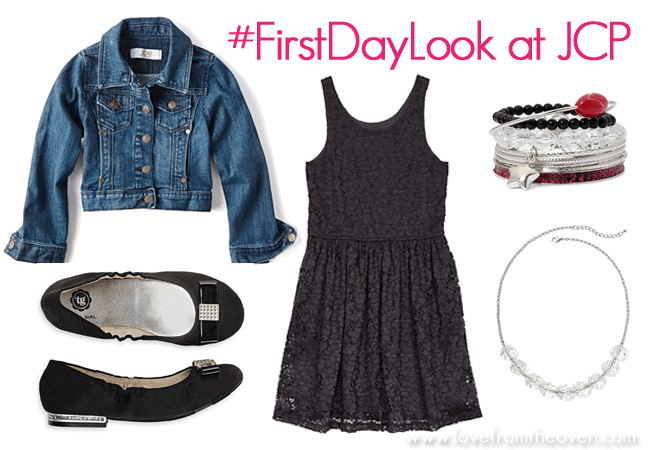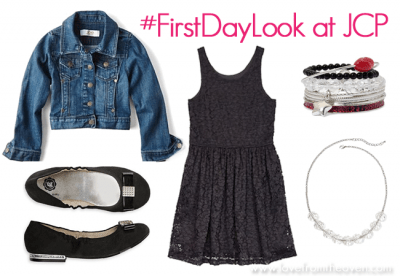 A Joe Fresh True Blue Denim Jacket, a Girlyfied Lace Skater Dress, Total Girl Danica Girls Dress Flats, A Total Girl Faceted Beads Necklace and Total Girl Metal Bangle Bracelets. Not only did she put together an adorable outfit, but an affordable one, with pieces that can be mixed and matched to create a variety of looks all year long. Black dress and jean jacket? Yeah, those will both get a lot of use! At $67 from head to toe, shoes, denim jacket, dress and accessories, I think that's a great deal. I can already see the shoes and dress making appearances at school band concerts soon.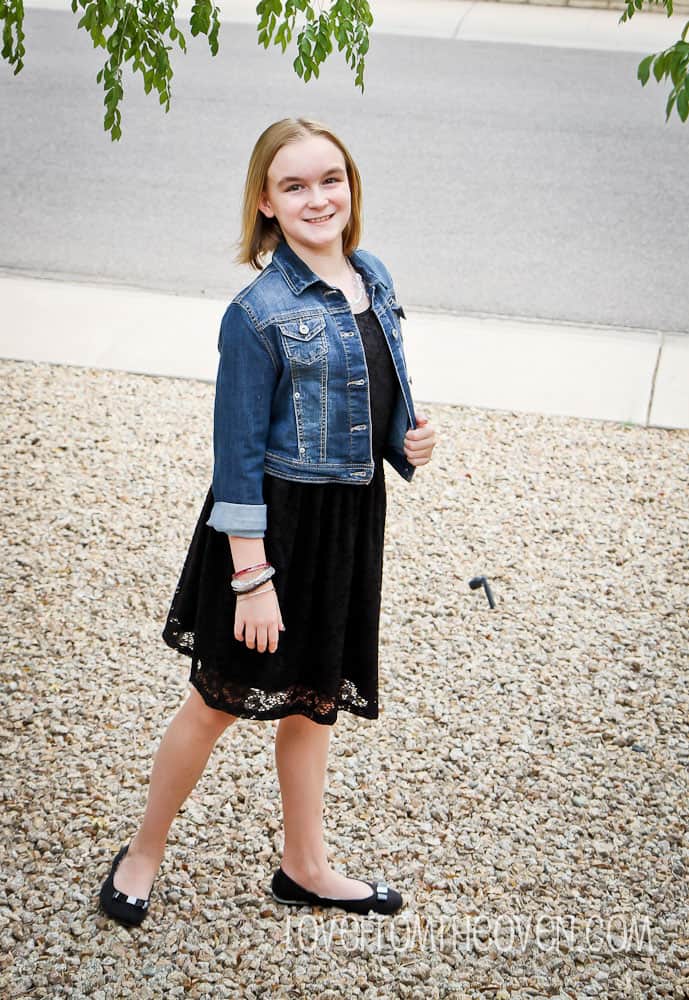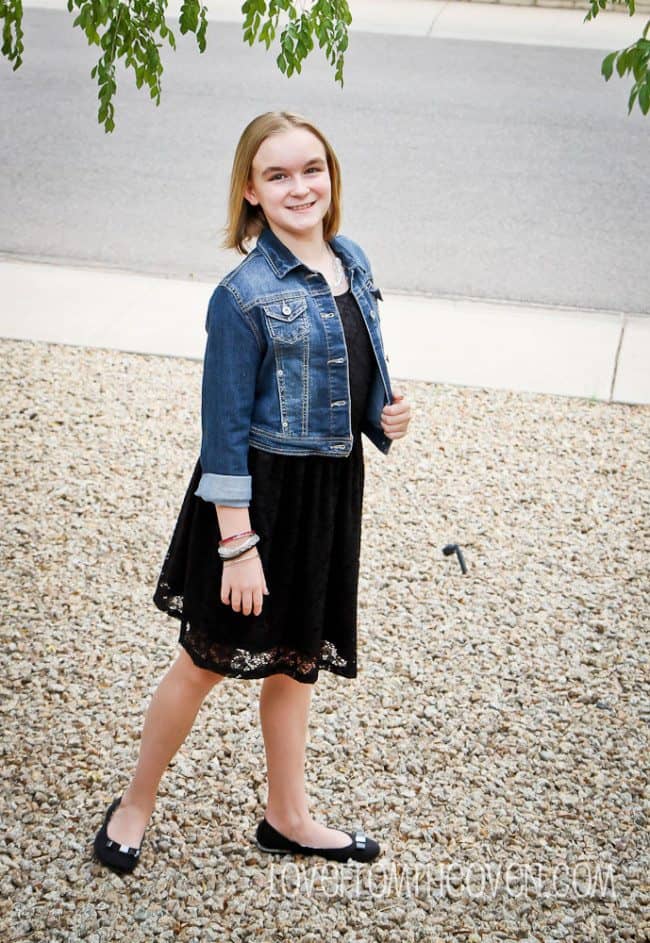 I love her choice of accessories!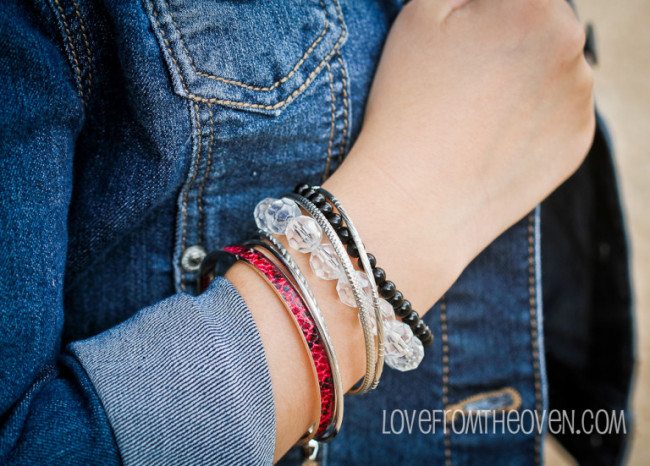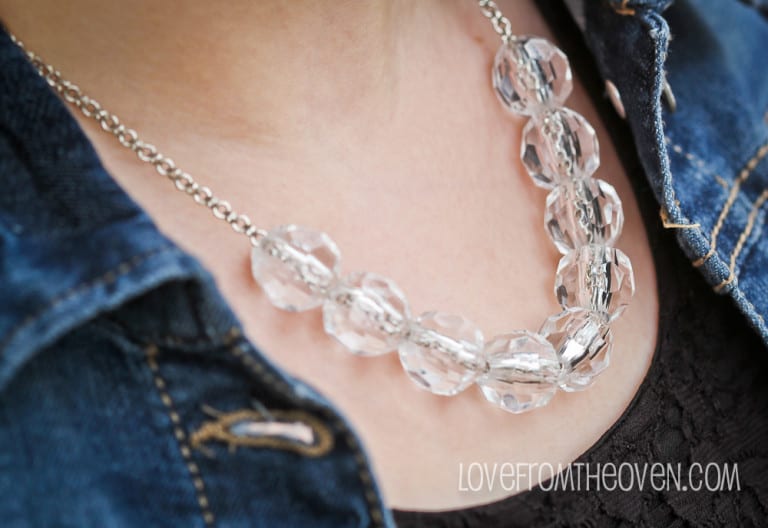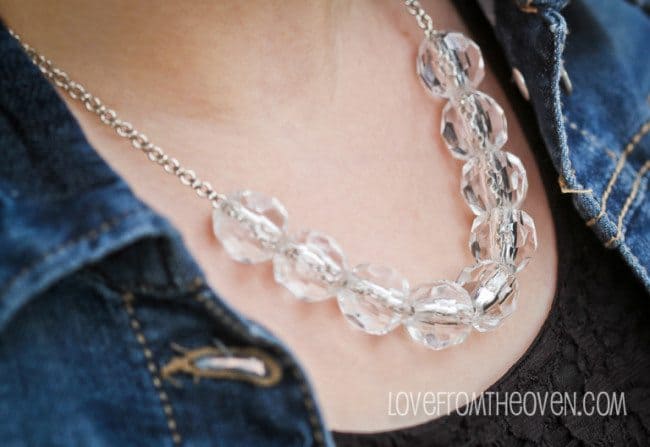 Notice the hint of bling in the heels on the shoes.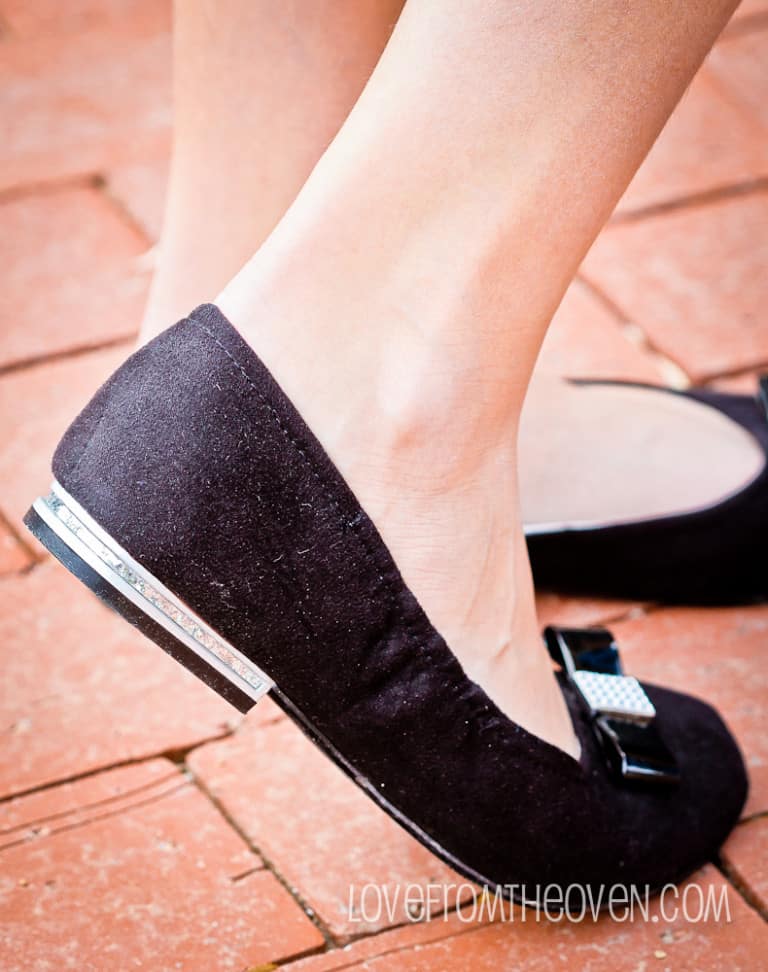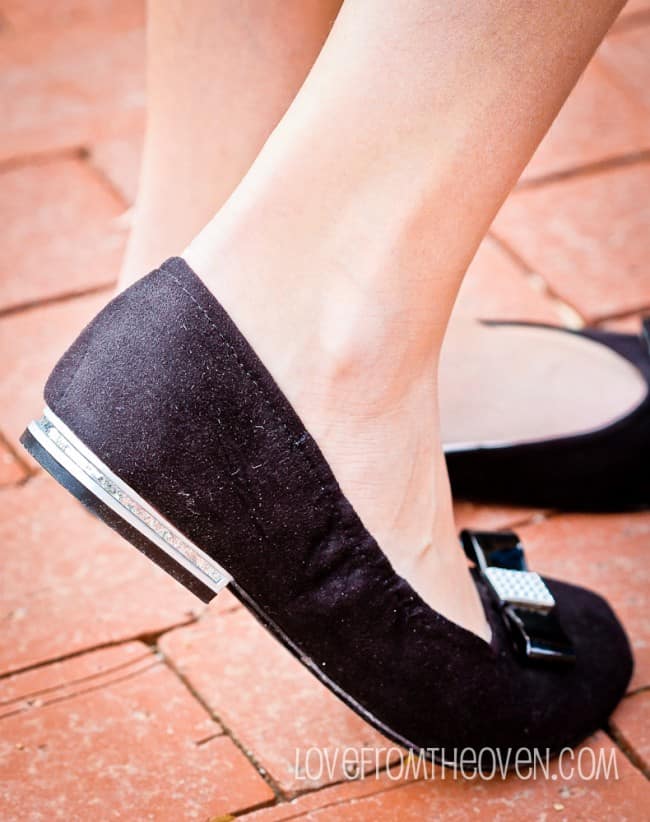 She was very happy with her outfit choice, as was I. We tend to prefer a bit more modest clothing, and I love that JCP has many choices that fit that description. I'm more than happy to keep the "little" in my little girl as long as possible, even if she now wears shoes larger than I do!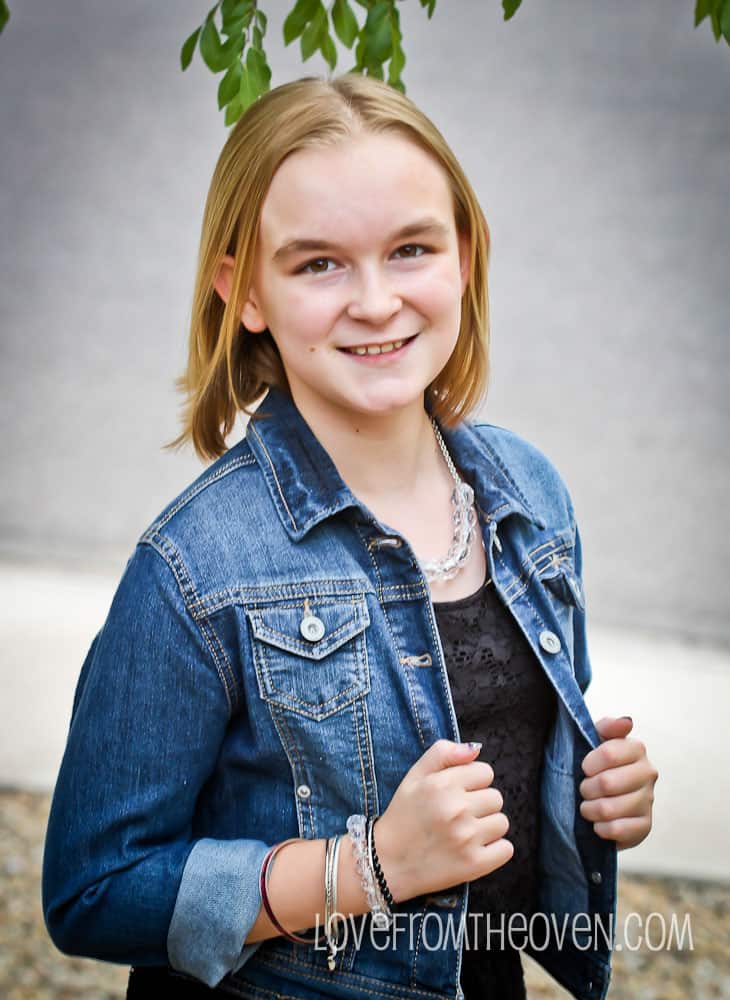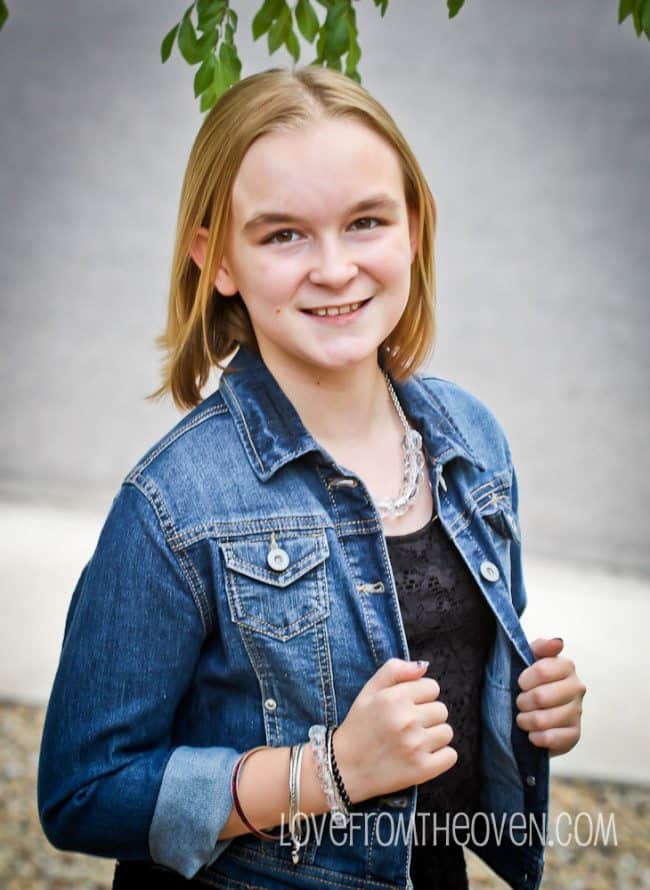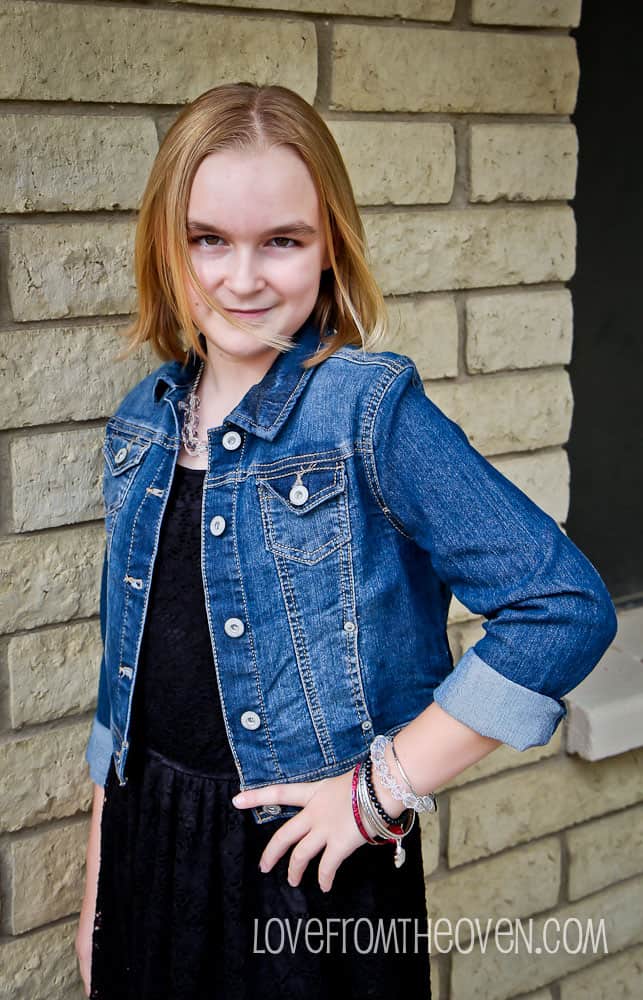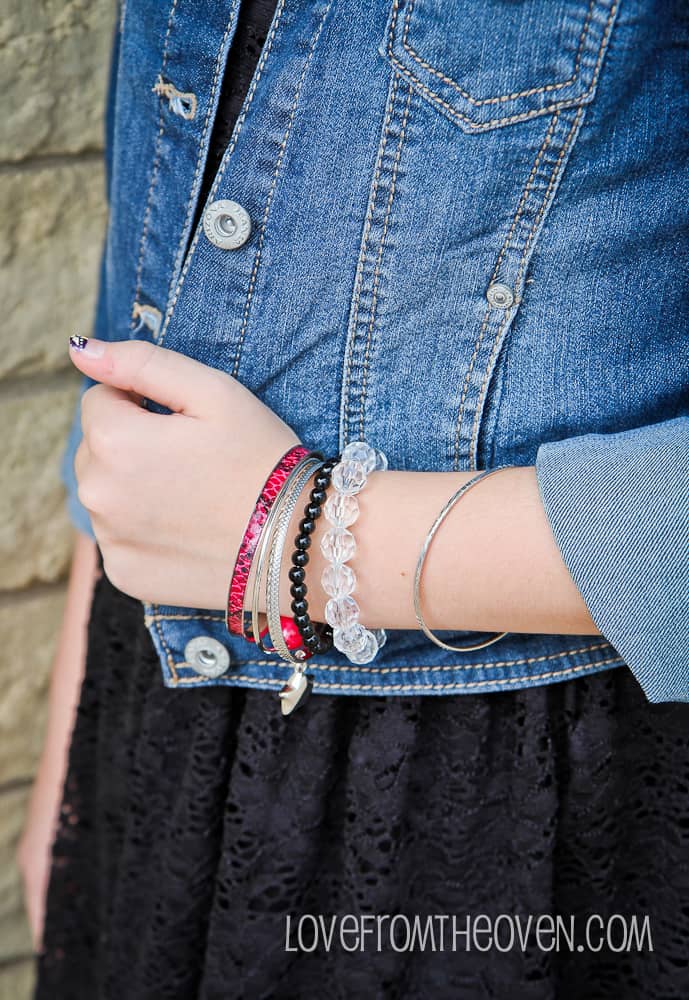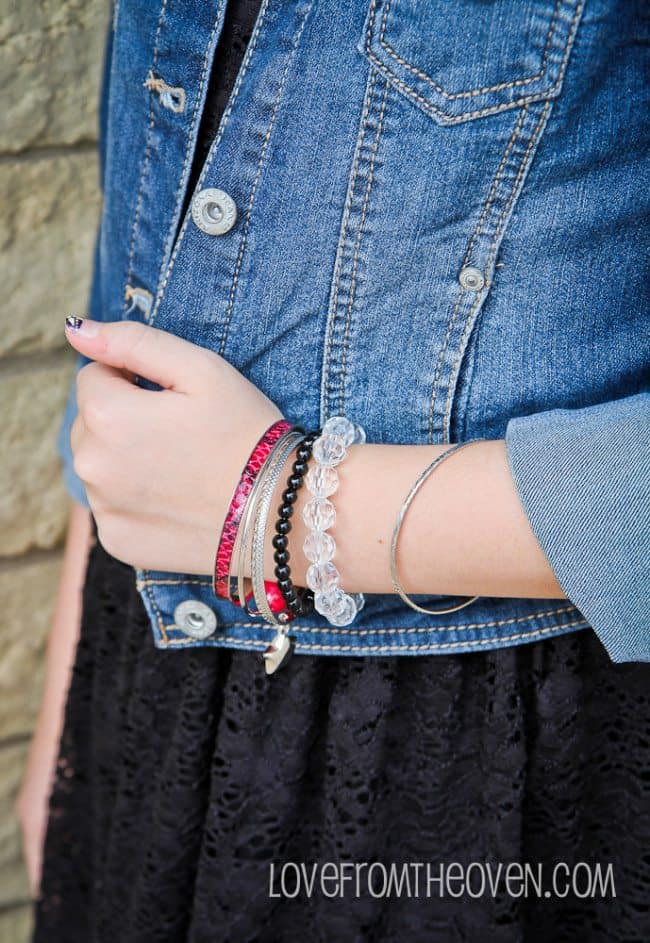 Check out a few more of the great finds at JCP…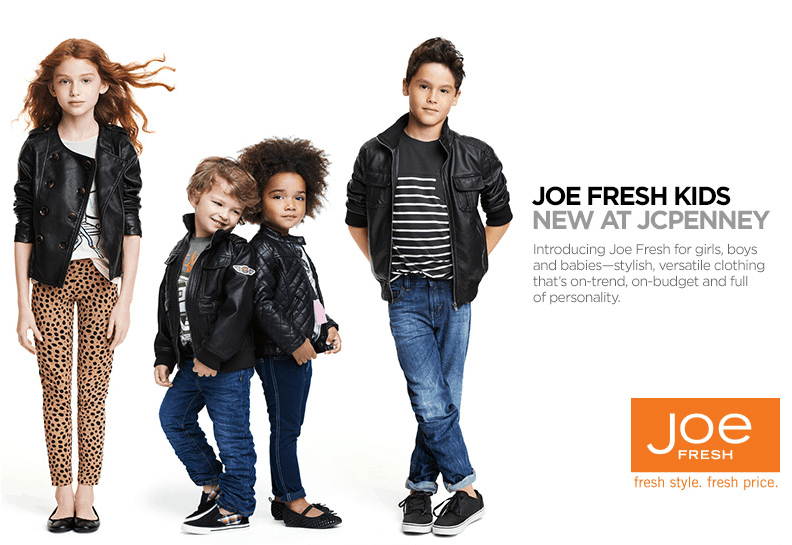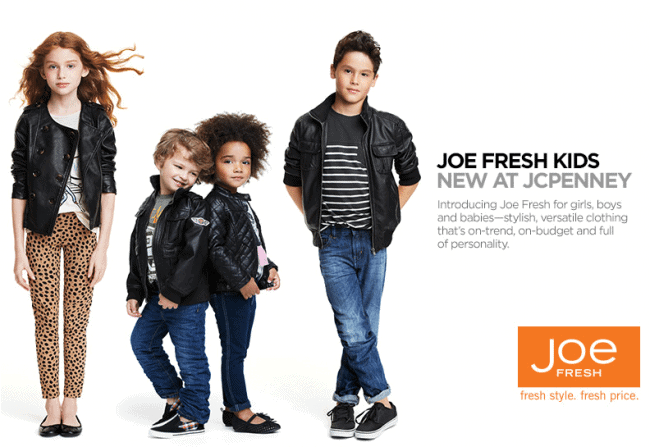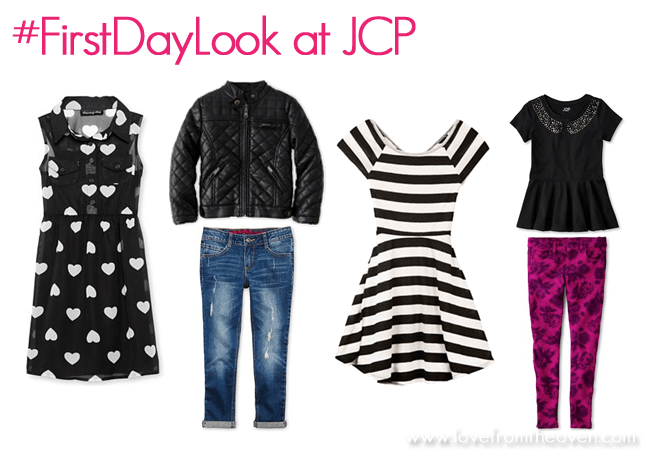 So many great looks for going back to school. As your kids head back to school, make sure to check out JCP for the perfect #FirstDayLook.

Come find your #FirstDayLook at jcpenney. For back-to-school and every day, we bring you the quality and comfort you want with the style and affordability you deserve.
"Disclosure: Compensation was provided by JCPenney via Glam Media. The opinions expressed herein are those of the author and are not indicative of the opinions or positions of JCPenney."