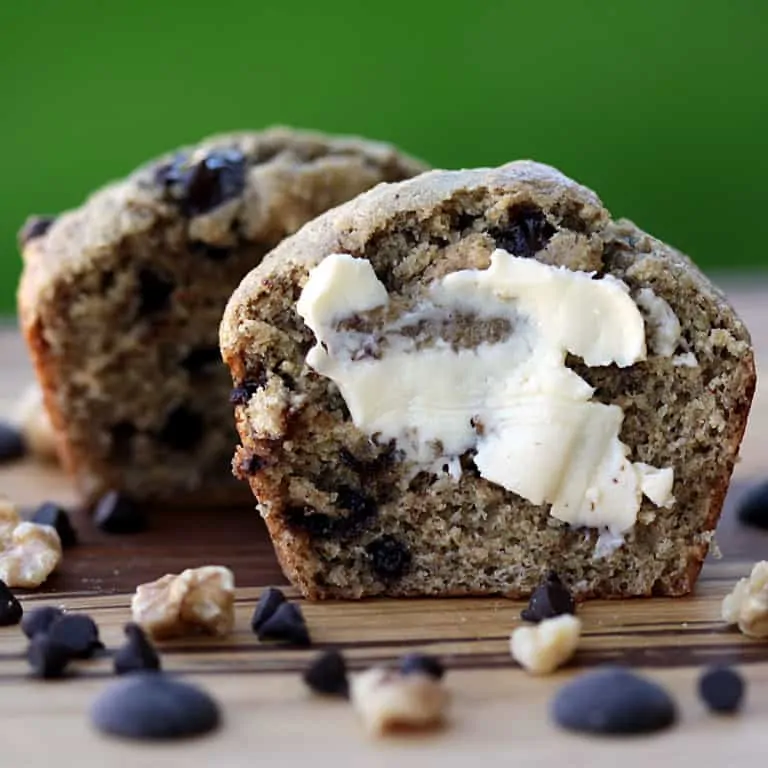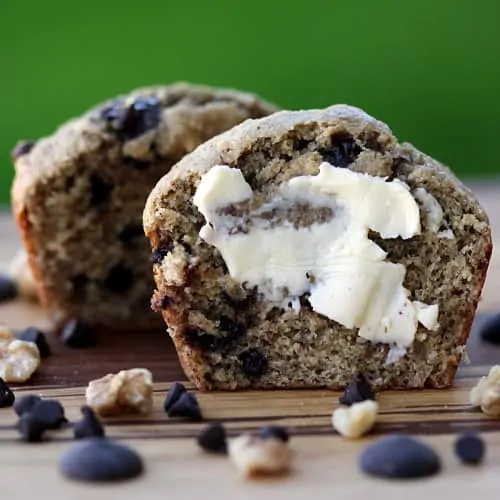 The banana chocolate chip muffins at Paradise Bakery are one of my all time favorite muffins. They are insanely good. While ignorance is bliss, it's safe to assume they are also insanely high in fat and calories (though really super duper extra yummy ones).
Because I can never leave well enough alone, I had to come up with a copy cat Paradise Bakery muffin recipe. This banana chocolate chip muffin recipe, or banana chocolate chip bread recipe if you are so inclined, is very tasty and much healthier.
I feel like I walk a fine line between taste and health – I want something healthy to feed my kids, but with a super picky eater, it better be REALLY tasty, or it won't past muster. This does both. Beautifully. I promise.
Here's what you need…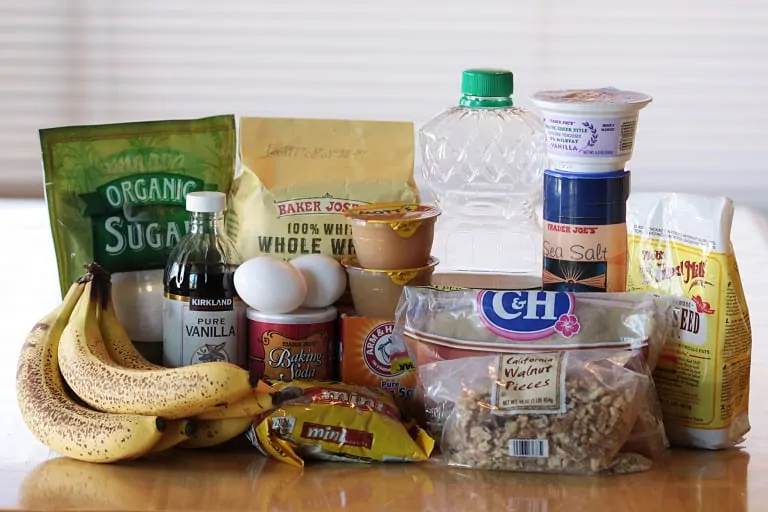 Banana Chocolate Chip Muffin Recipe – Makes approx 24-30 muffins.
Preheat Oven to 350 Degrees
3 1/2 cups white whole wheat flour

(EDIT – I NOW USE 2 1/2 cups white whole wheat flour and 1 cup of oat bran)

3/4 cup granulated sugar
3/4 cup brown sugar (light or dark)
2 teaspoons baking powder
2 teaspoons baking soda
1 tsp salt
2/3 cup flax seed meal
2 eggs
1 cup applesauce
1/4 cup oil
1 cup yogurt (I usually use a fat free vanilla Greek yogurt)
2 teaspoons vanilla extract
2 cups ripe bananas (4-5 bananas)
1 cup chocolate chips (I like to mix semi-sweet, milk & dark)
1/2 square semi sweet baking chocolate – grated (optional)
1 cup walnuts (optional)
1. In a large bowl, combine your dry ingredients – flour, sugars, baking powder, baking soda, salt and flax seed meal.
2. In a separate bowl combine your wet ingredients – eggs, applesauce, oil, yogurt and vanilla.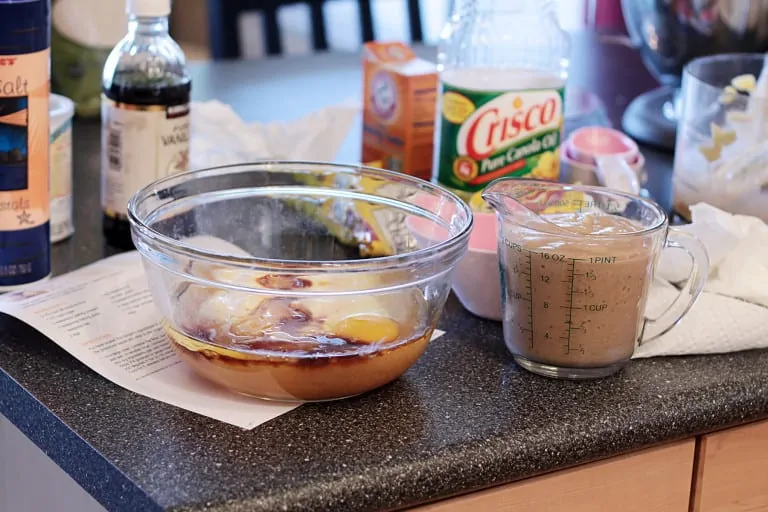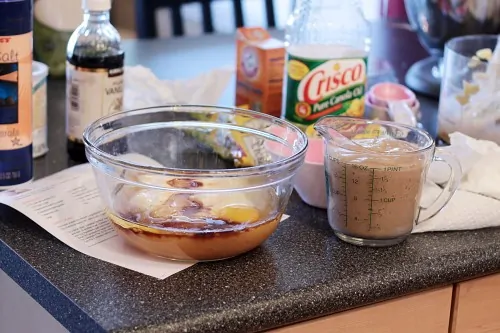 3. Mash or puree your bananas (I prefer mine pureed smooth). After mashing or pureeing, add to your wet mixture and combine.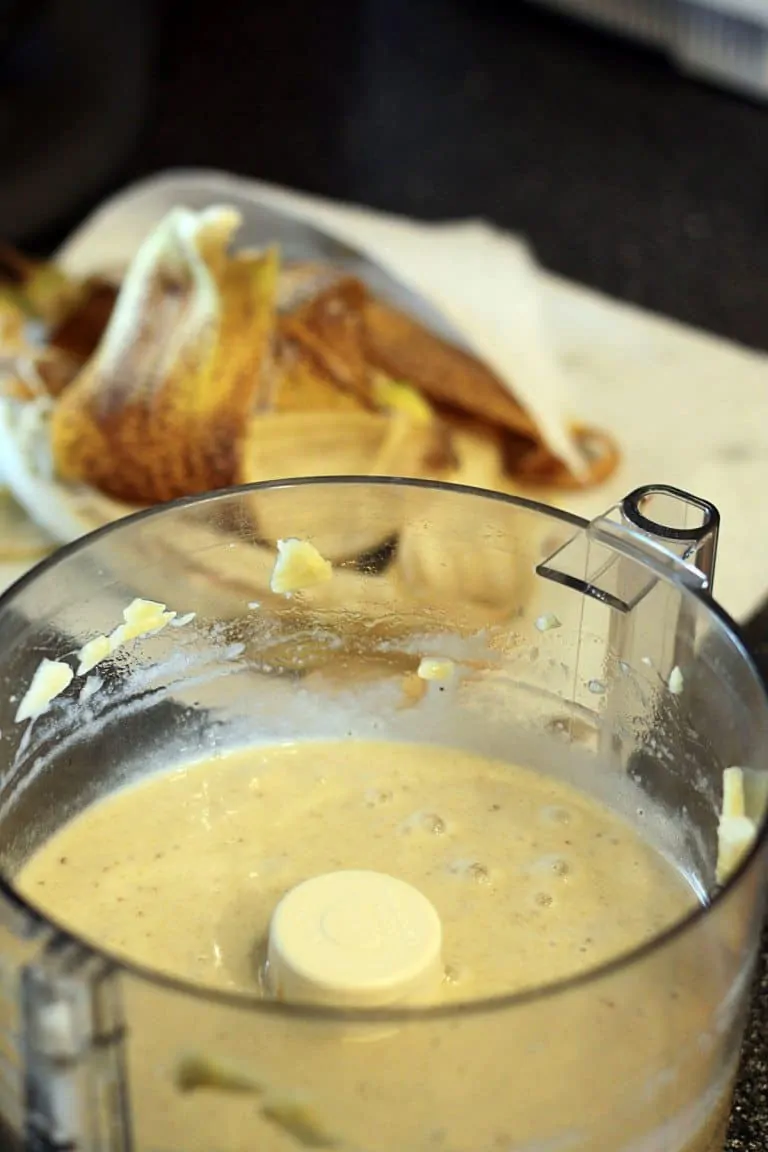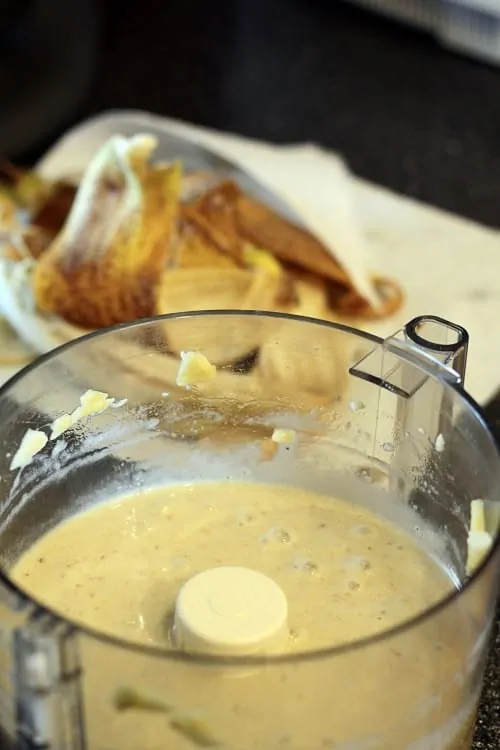 4. Stir wet ingredients into dry ingredients until just moistened. Add in your chocolate chips and optional ingredients such as grated chocolate and walnuts.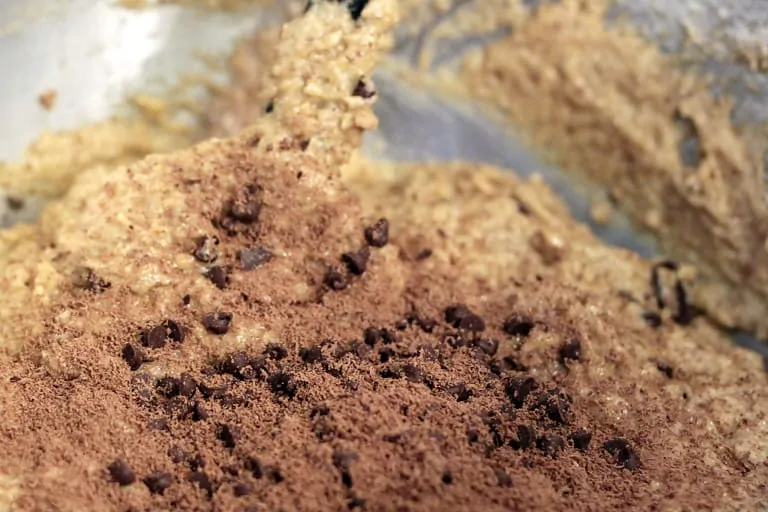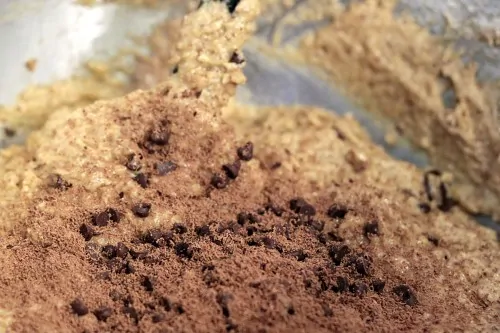 5. Fill paper lined or greased muffin tins 2/3 to 3/4 of the way full.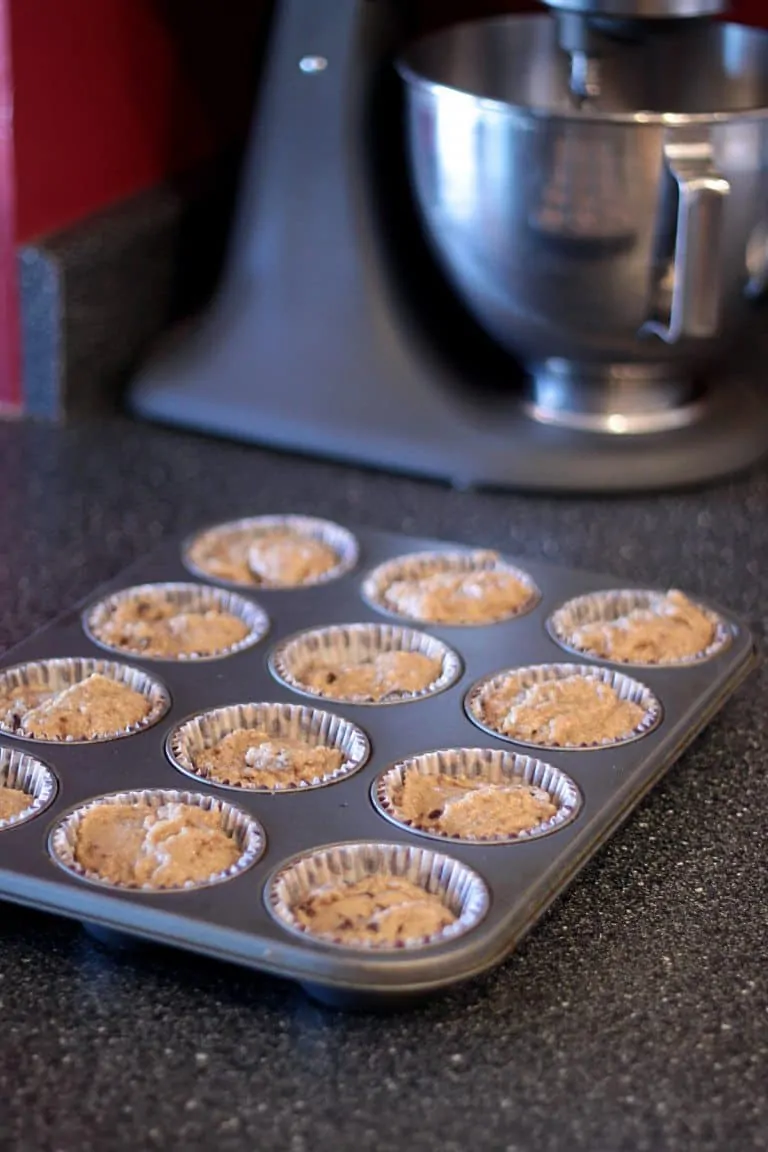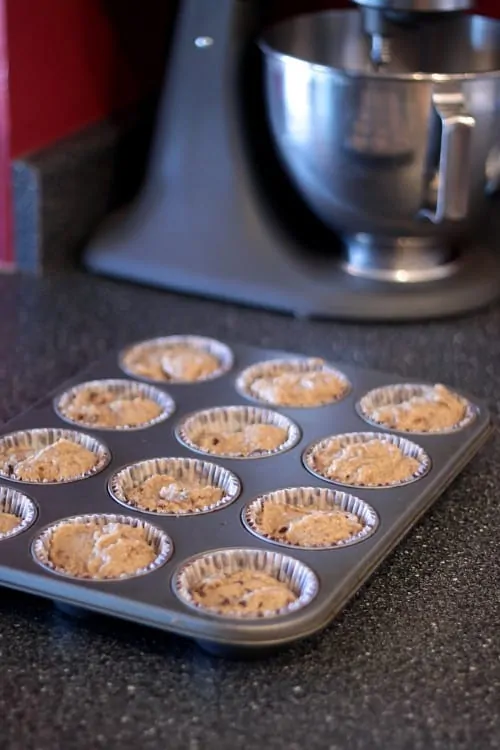 6. Bake at 350 degrees for 12-15 minutes or until a toothpick inserted into the center comes out clean.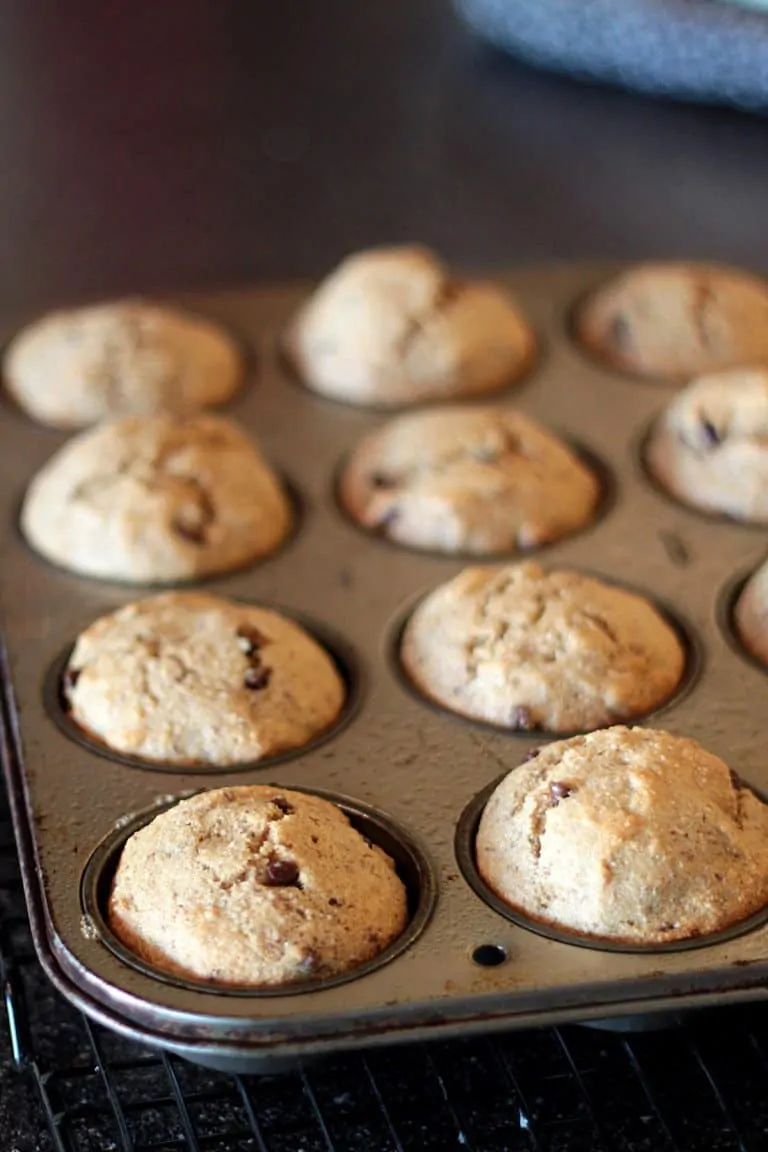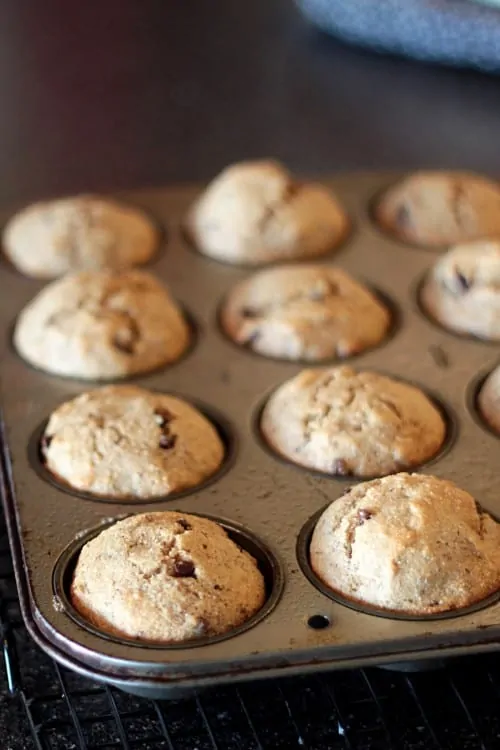 7. Let cool. Breathe in the intoxicating smell of warm banana bread. Febreeze has NOTHING on these babies.
8. Now stop letting them cool and quickly pull one out, slather it in butter (I somehow was lead astray on the healthy thing I guess) and taste test it as a public service to anyone else who may eat them later. You wouldn't want to give out un-tested muffins, right? That's my story at least…
Oh. So. Good.
Make sure to also check out my Banana Bread Muffins!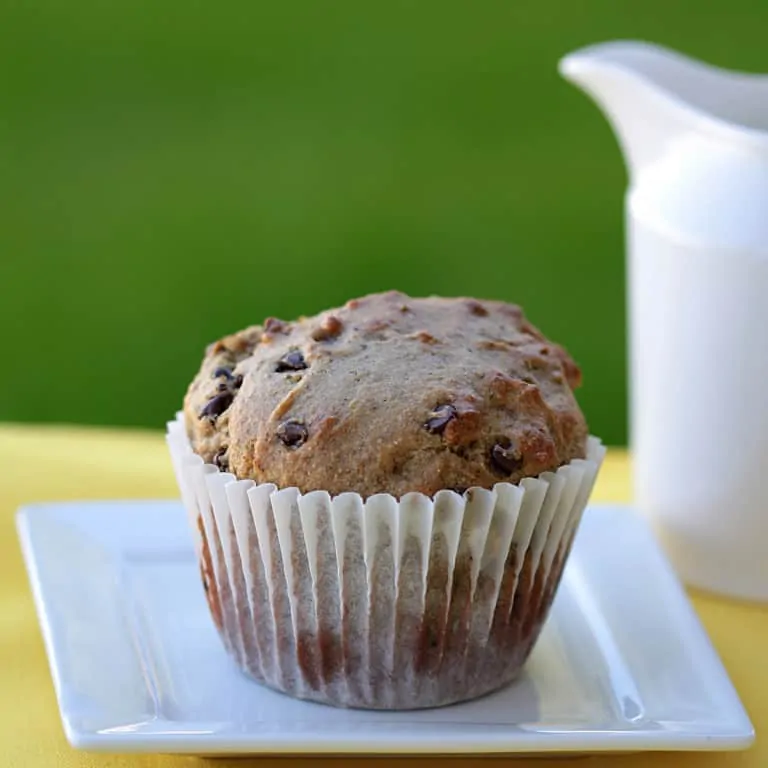 Enjoy!