If you are looking for a cute, quick and delicious Easter treat that is sure to please the kids? You can whip up these easy bunny pudding cups in no time! These bunny pudding cups are so easy, the kids can even make them on their own.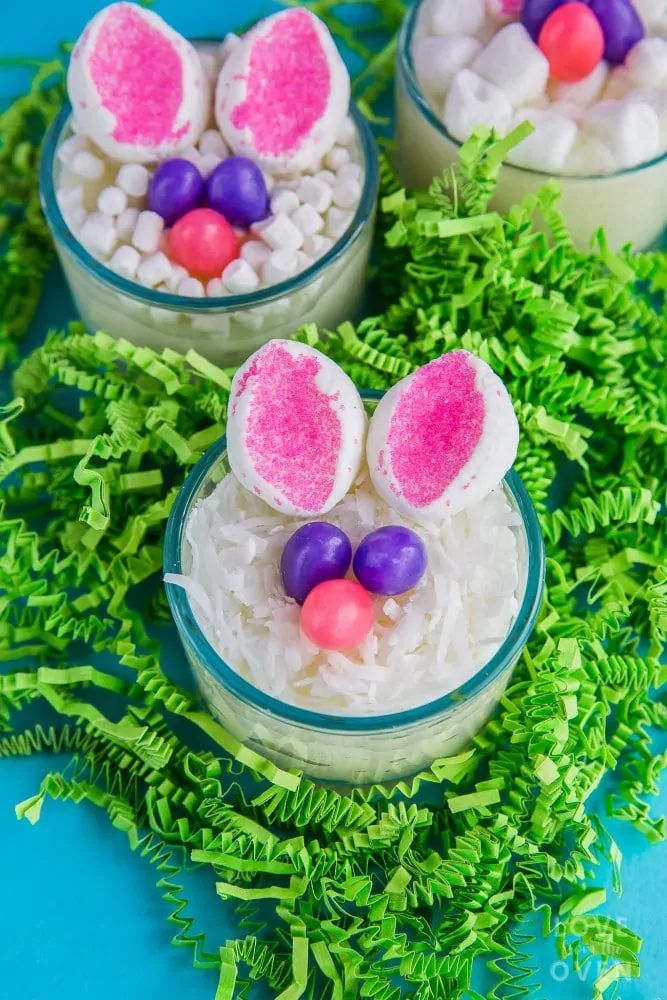 BUNNY PUDDING CUPS
These fun little bunny pudding cups start with whatever type of pudding you like, though vanilla, white chocolate or coconut will work best color wise.
Though I bet you could make a darling chocolate bunny cup if you wanted to! Use chocolate pudding and something like chocolate shavings, chocolate sprinkles or crushed up chocolate cookies in place of the coconut and marshmallows.
Chocolate marshmallows can be a challenge to find, but they are out there. Or you can always dip regular marshmallows in chocolate.
You can make your pudding from scratch or from a box. Hey, you could even use a ready made container of it from the store. No judgement here!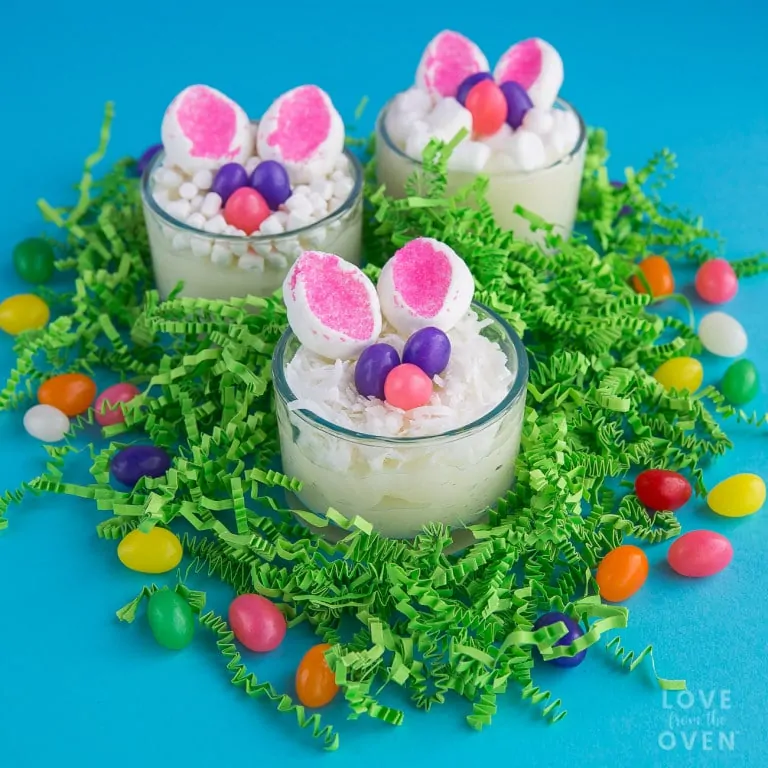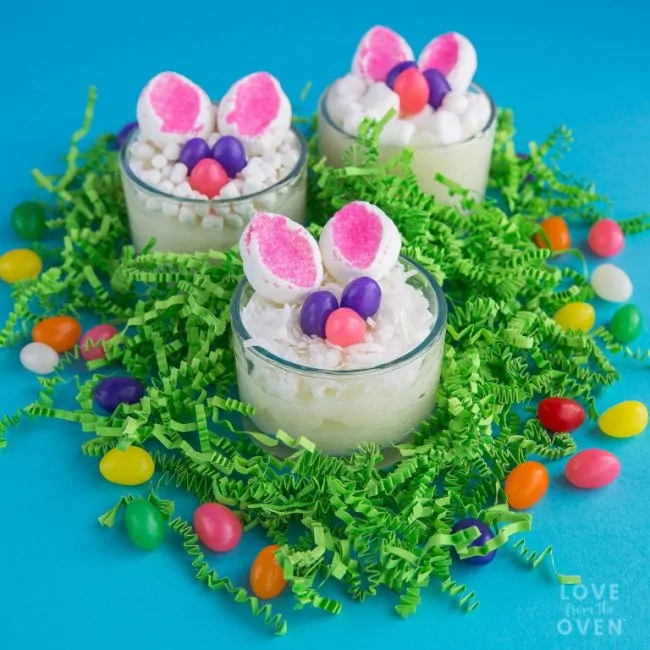 After making your pudding, you'll divide it into individual cups or mini bowls. Then you'll top it with either coconut or marshmallows. I love using these mini dehydrated marshmallows, they look great and add a nice texture.
Next you'll add your ears, made by cutting large marshmallows in half and dipping them in pink sanding sugar.
Then finish your bunnies off by giving them each eyes and a nose made with Brach's Jelly Beans! Check out my bunny pudding cup video to see how easy these are to make.
These bunny pudding cups really make for an easy Easter dessert!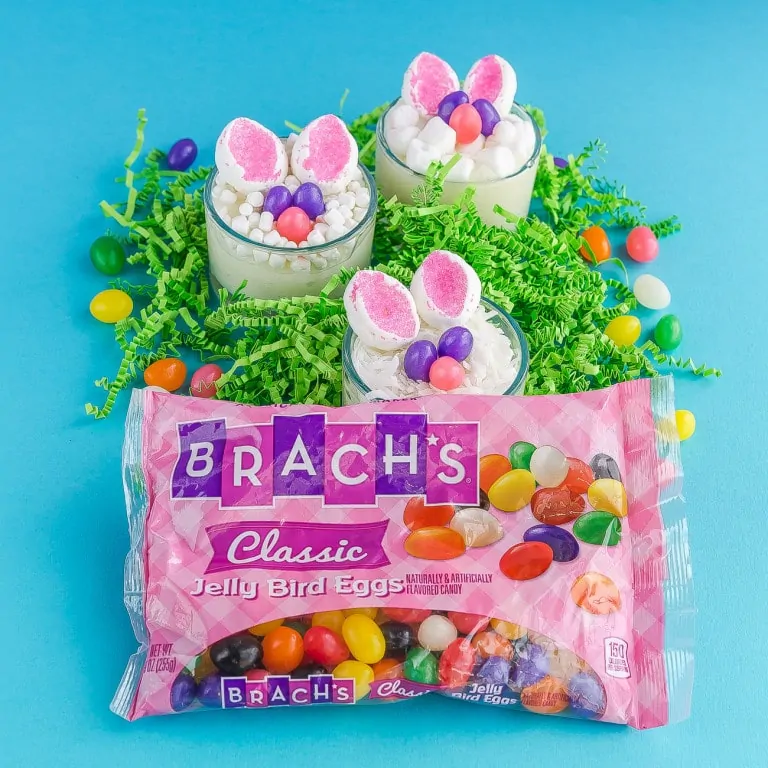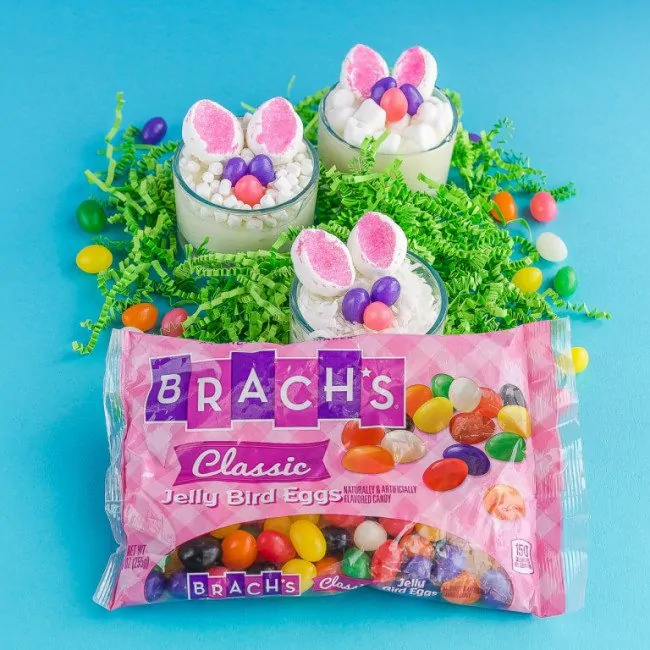 Quick, simple and delicious! Break out the Brach's jelly beans and make some with your kiddos! If you are looking for more fun Easter recipes, I've got plenty of them! I hope your family enjoys these quick, cute and easy Easter Bunny Pudding Cups!
If you like this recipe, make sure to check out my other fun recipes using Brach's!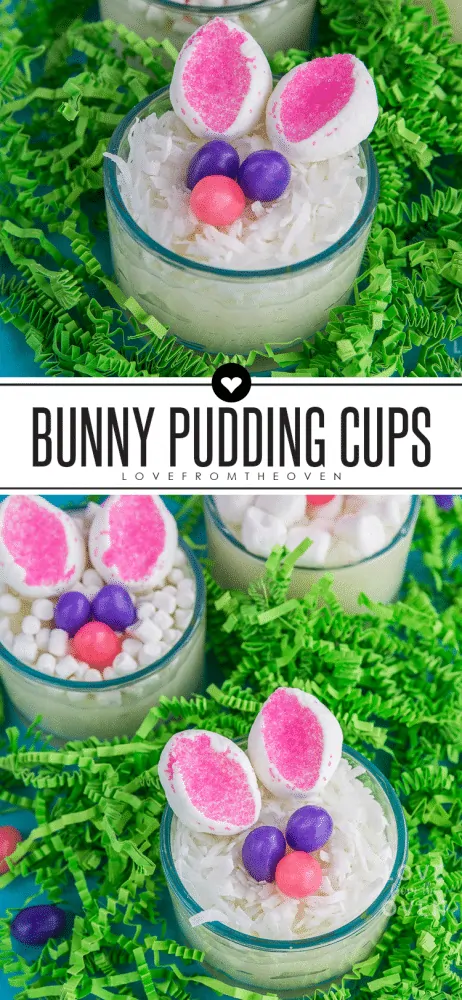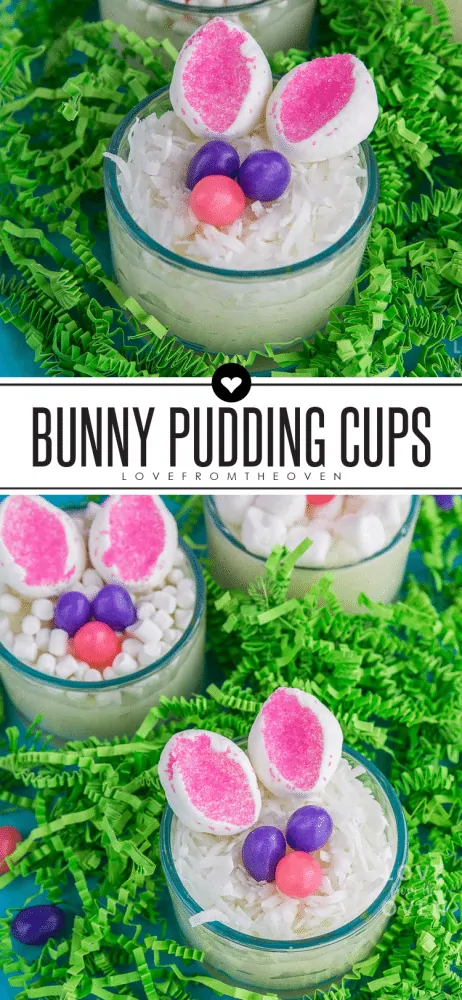 Disclosure: This post is sponsored by Brach's. All opinions however are mine and mine alone!