You know that moment when you finish a cake pop and it kind of sucks because, well, you are finished with your cake pop? I thought we should do something about that. What if when you finish your cake pop, you are rewarded with a Peep? Works for me!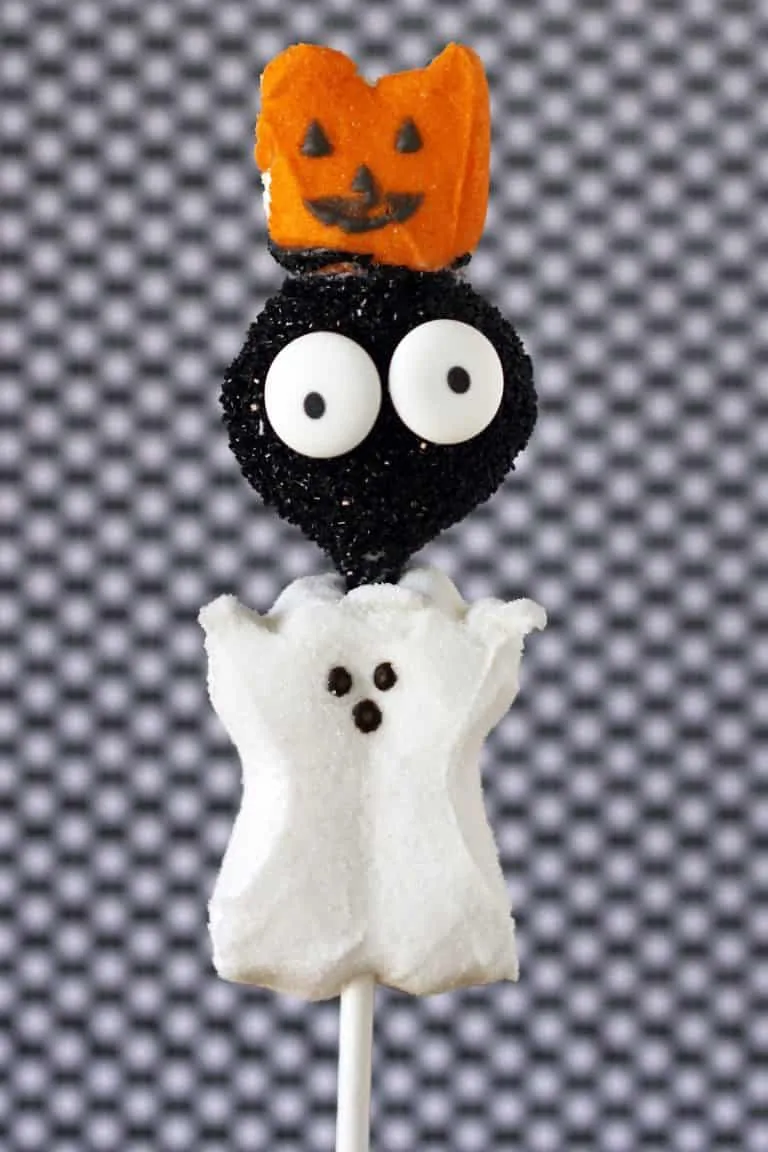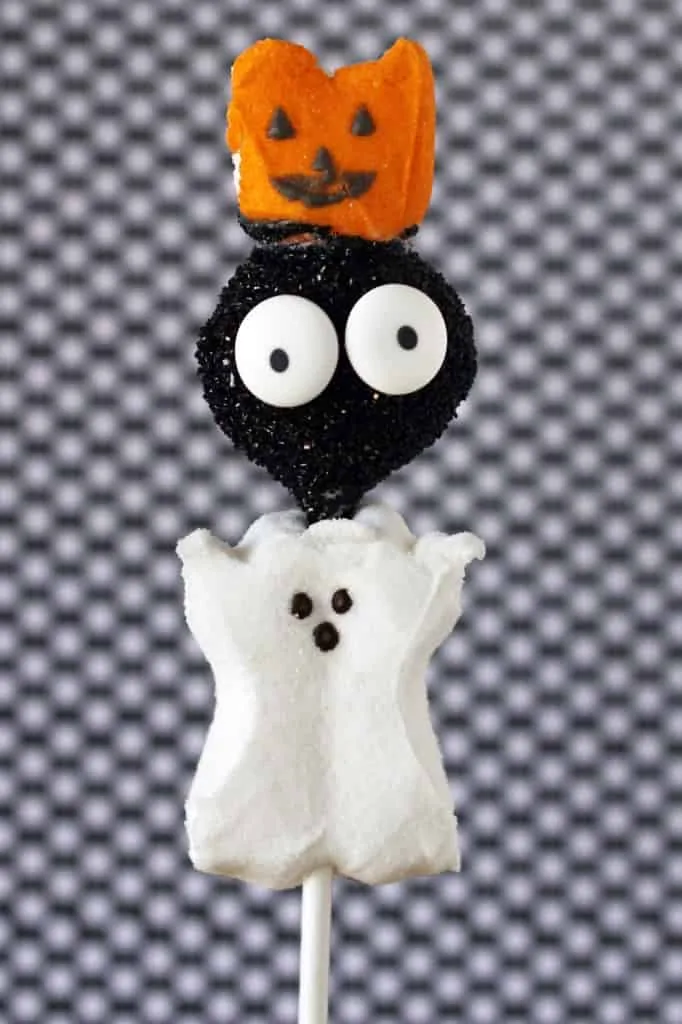 Peeps Cake Pop Kabobs! That's a bit wordy so we'll just stick to Cake Pop Peeps. With cake pops being all the rage these days, we have to find a way to take it up a notch. I lack the mad cake pop decorating skills that Bakerella has (her cake pops aren't just food, they are art – truly amazing), so this is right up my alley.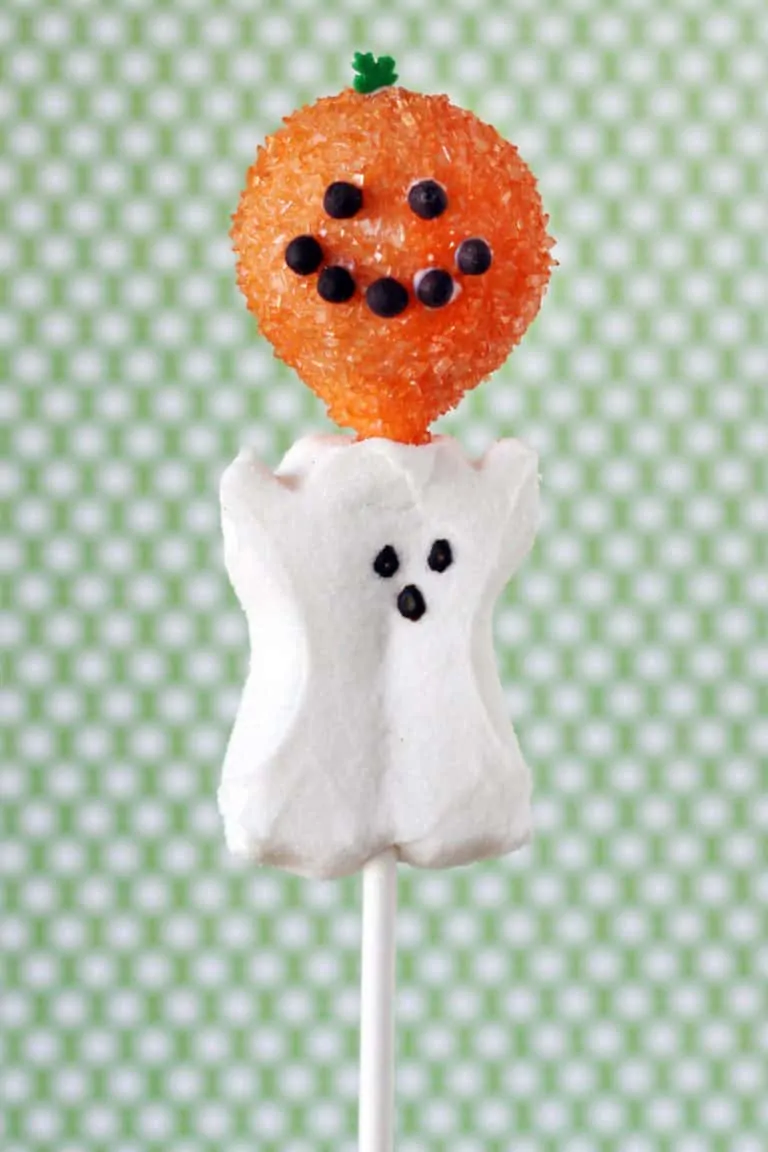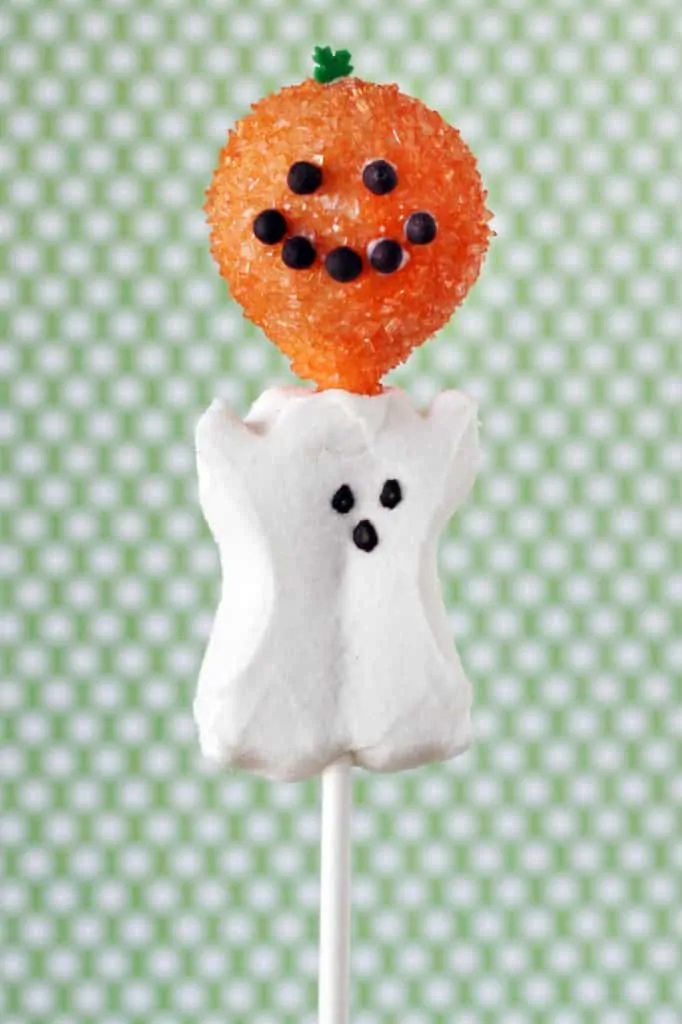 Peeps, cake and chocolate. It's all good. These are super easy to make. You can either make your cake pops the way you normally do (I like my Babycakes Cake Pop Maker), and once they are done add a Peep on from the bottom of the stick, or you can put the Peeps on from the top of the stick, push them down enough to leave room for the cake ball (and a little extra clearance for the dipping) and then once the cake pop is dry, nudge your Peep back up a bit so that it's all nice and friendly with the cake pop.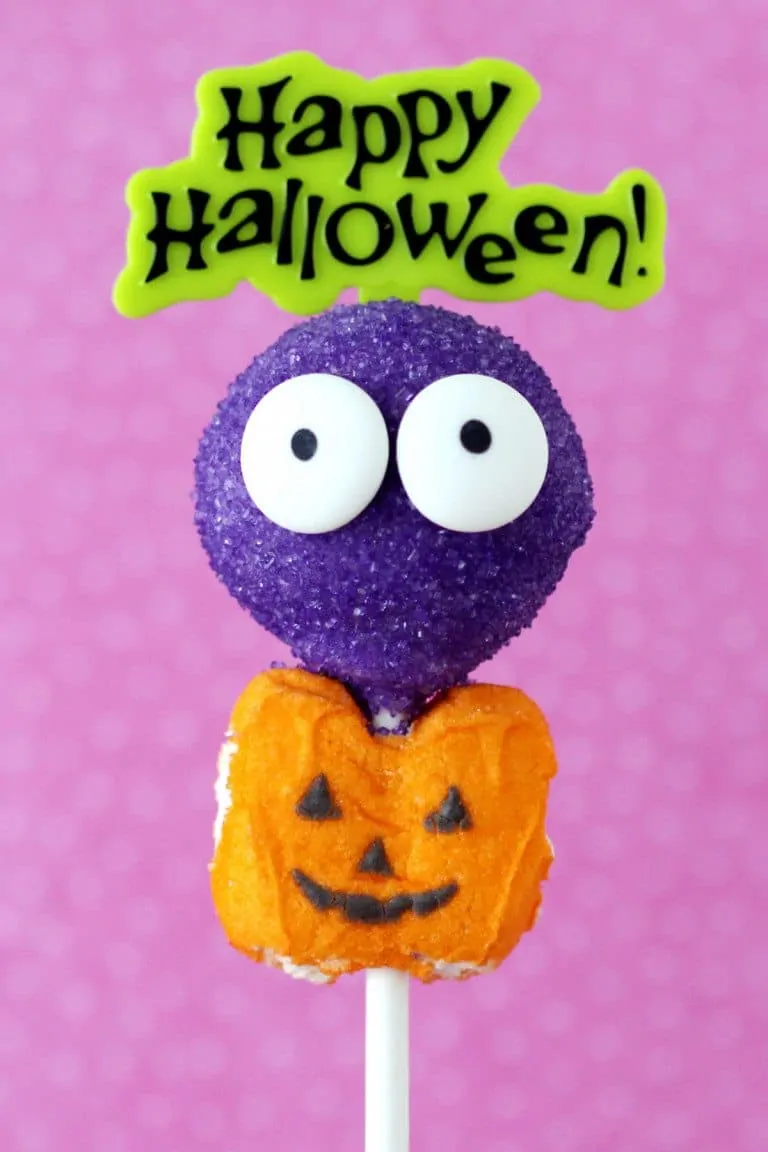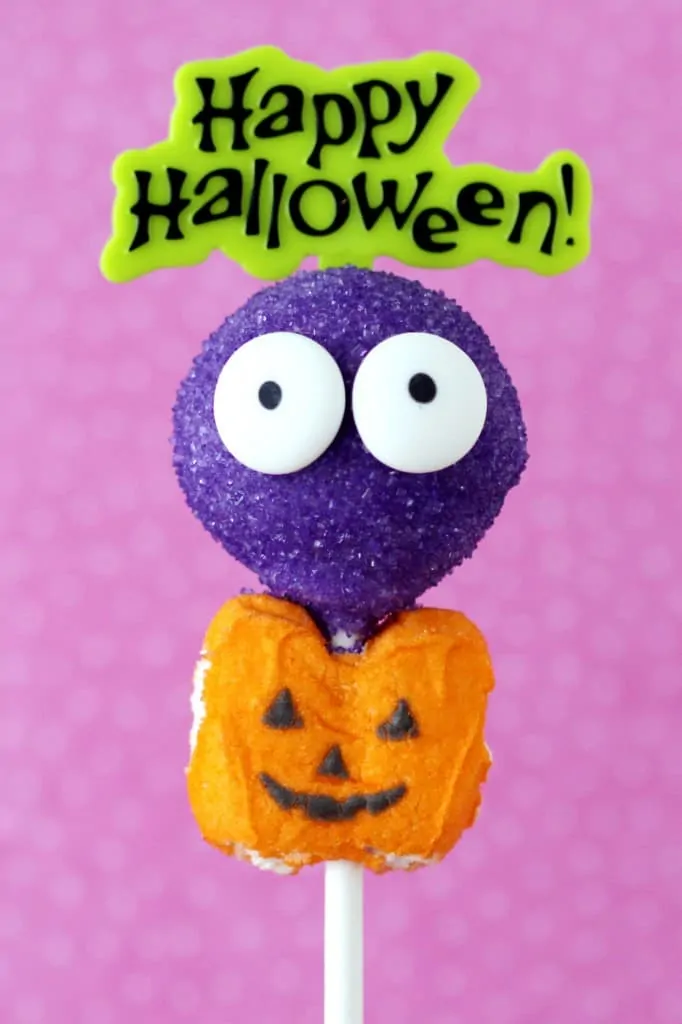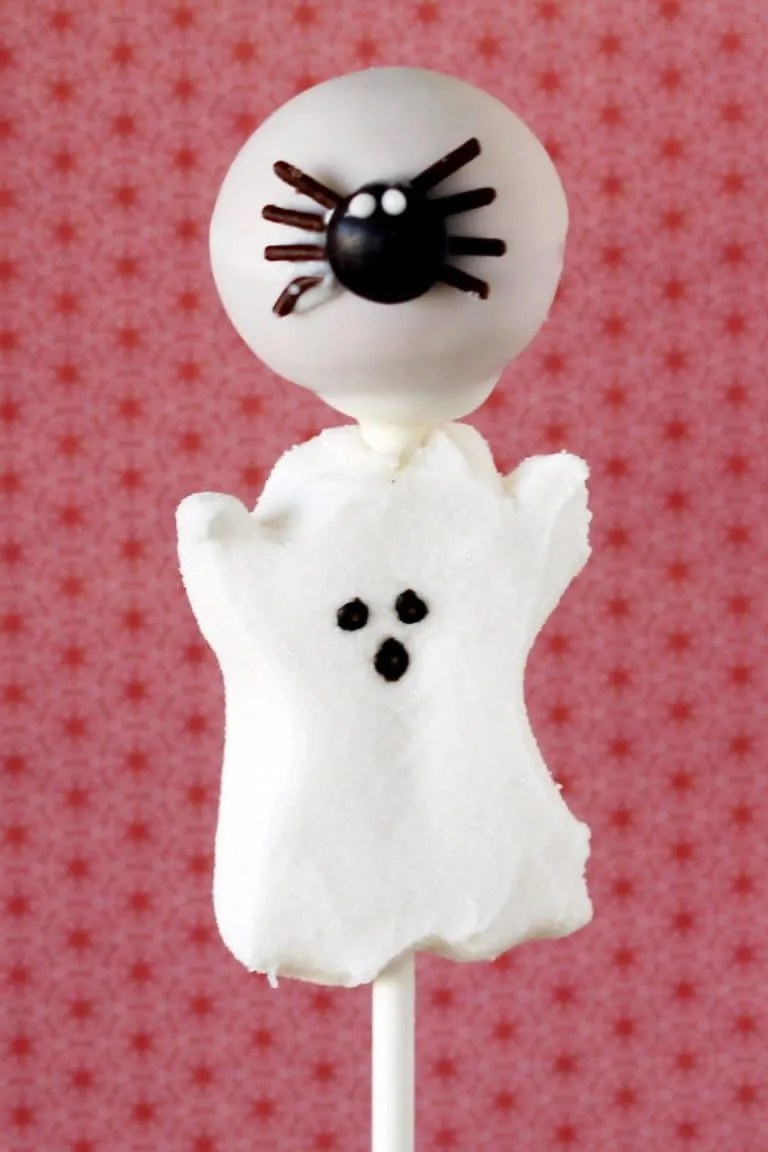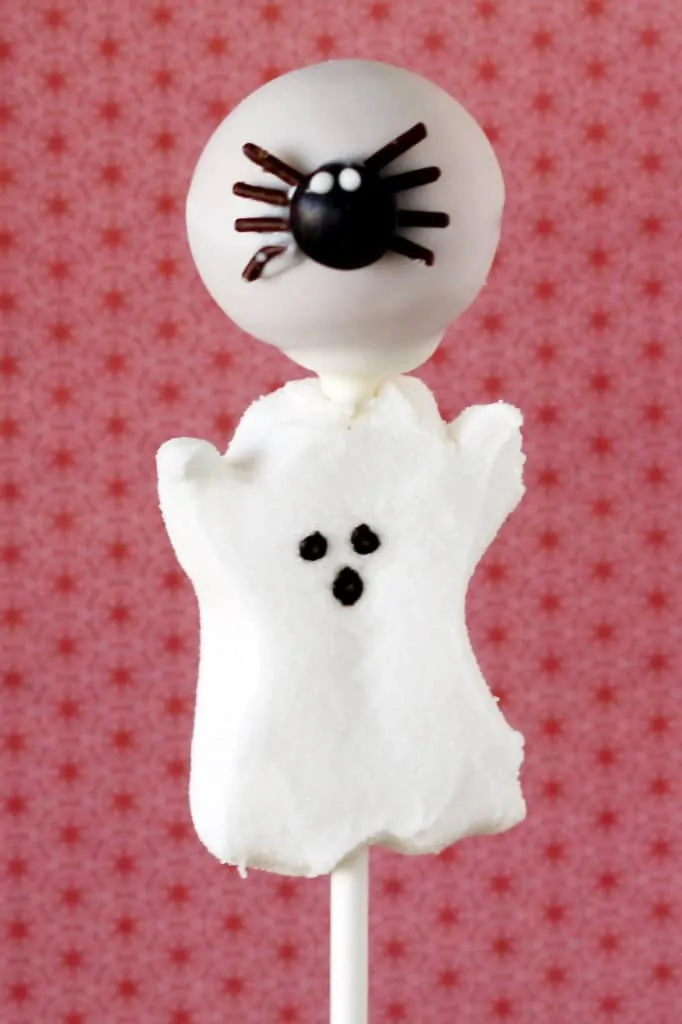 I tried to replicate Bakerella's Spiders on cake pops. That's as close as can get!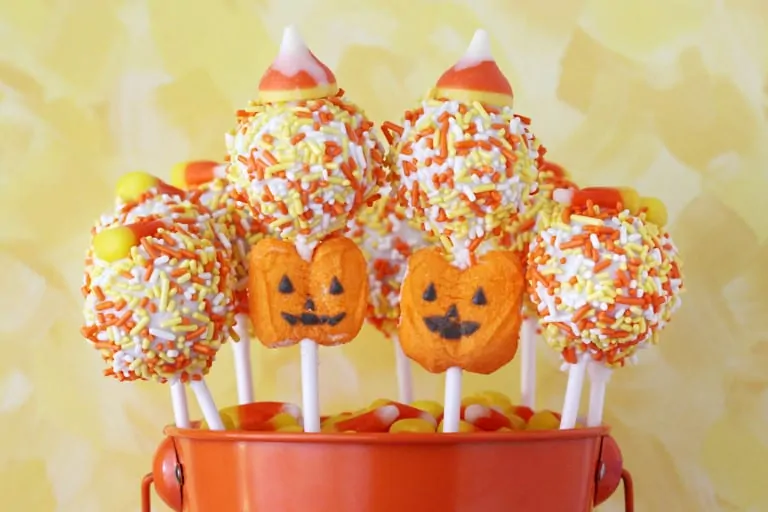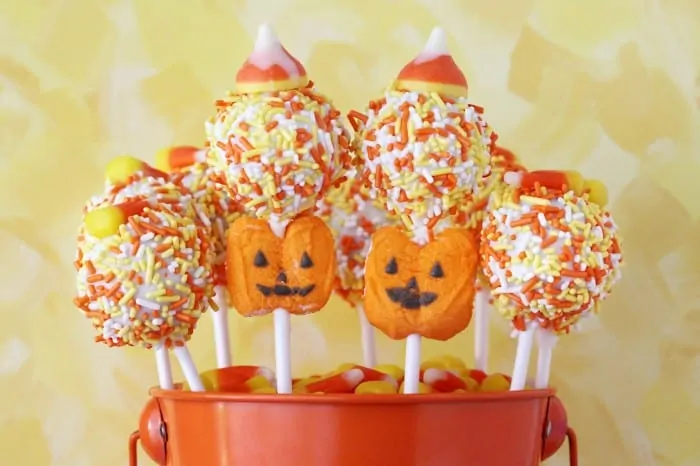 How about Candy Corn Peeps Cake Pop Kabobs? Okay, that's way too long of a title, but you get idea. So many options and ways to mix these up. I'd love to know how you'd combine your cake pops and Peeps! I can't wait to make some of these with Christmas Peeps! 🙂