I'm sooooo excited to share this with you. The amazingly talented, creative and downright awesome Bakerella has a new cake pop kit coming out in September – for kids! It will soon be on the shelves at Toys R Us very soon.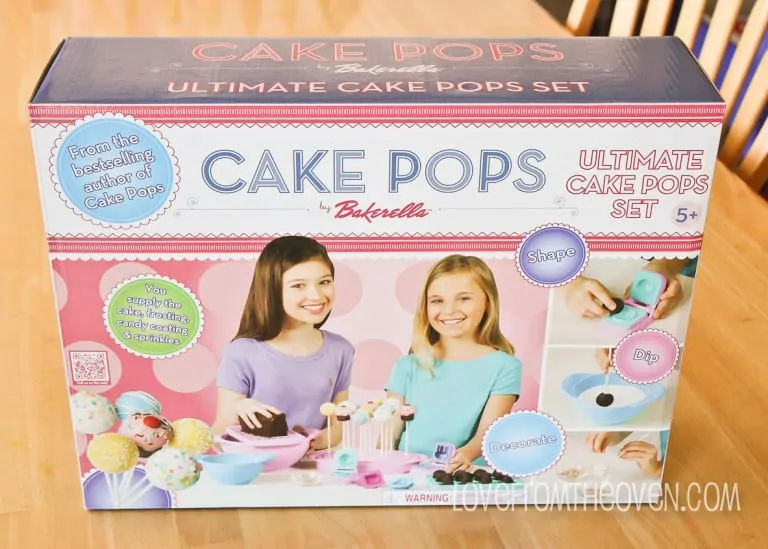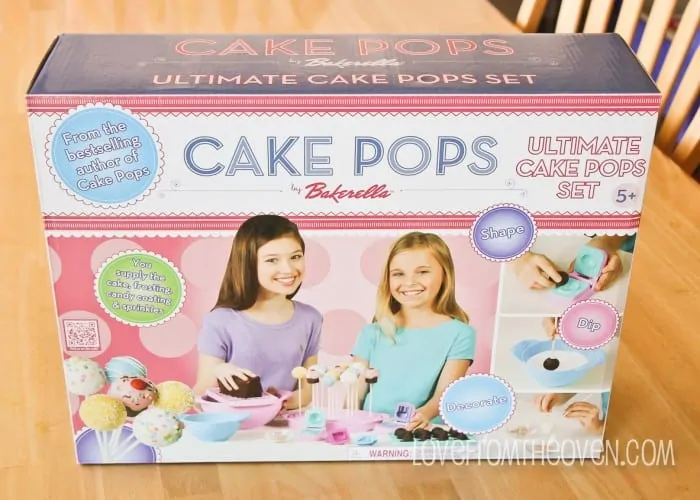 Inspired by Angie's (aka Bakerella's) book, Cake Pops: Tips, Tricks & Recipes For More Than 40 Irresistible Mini Treats, this kit lets little ones play and create cake pops at home. Both my daughter and myself were super excited when the kit arrived. It's incredibly cute (of course, it's Bakerella's!). This kit breaks down the entire cake pop making process step by step, making it very easy and approachable. While marketed for kids, quite honestly I think this would be a fabulous way for anyone to start making cake pops. You aren't making a kid version of pseudo food with this, you are whipping up the real deal, honest to goodness cake pops.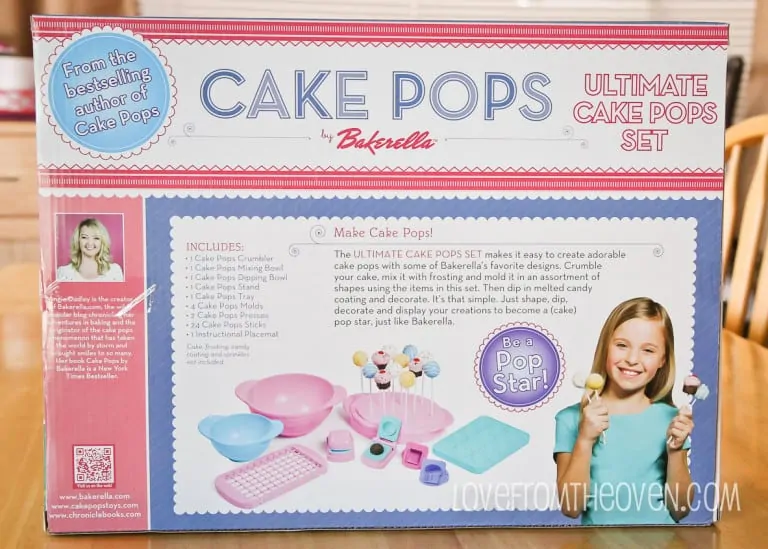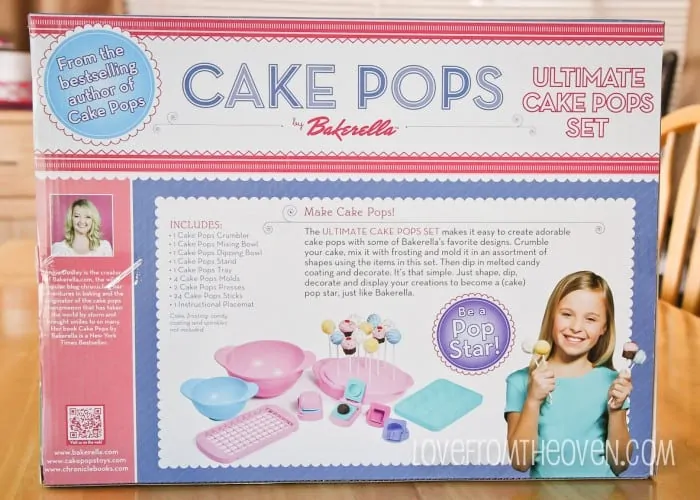 You supply the cake, frosting, chocolate coating and sprinkles and the kit gives you all of the tools you need to turn them into cake pops. My daughter wanted to try it out with her BFF and who can deny a girl some cake pop making with their best friend? I decided that I would let them do this completely on their own (I baked the cake and melted the chocolate). I figured two nine year old girls would make great testers.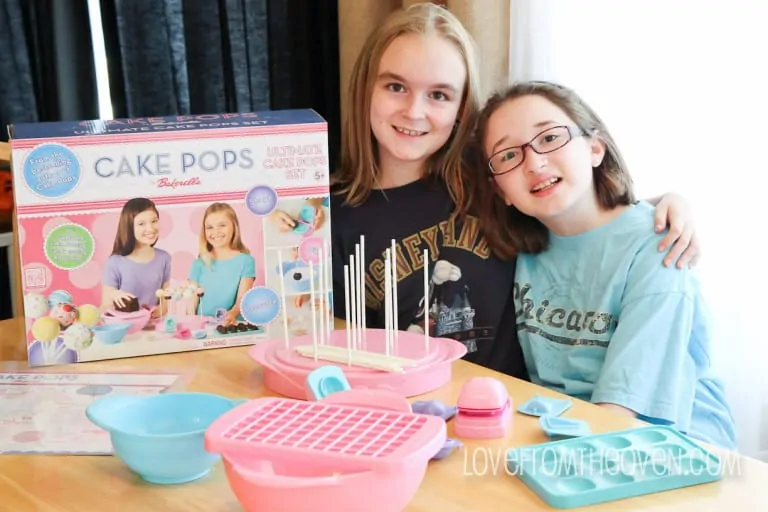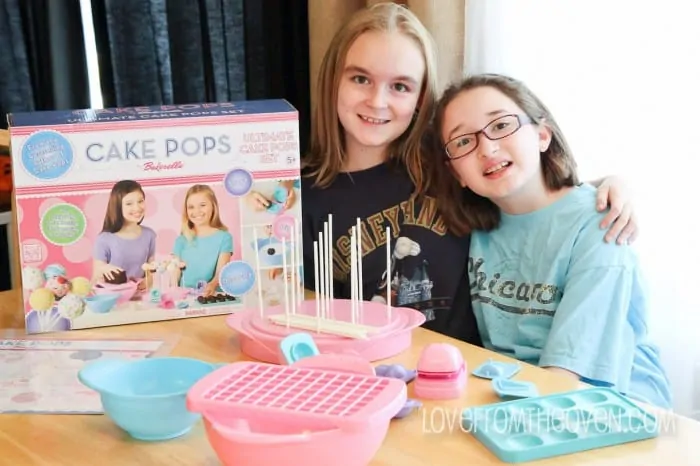 Side note – they set up the items and the box for this photo, and were very deliberate about arranging the items for the photo. Ah, clearly they are the children of bloggers, you have to love it! They started with grating their cake using the grater. After the cake was grated it was time to add frosting and mush it all around really well.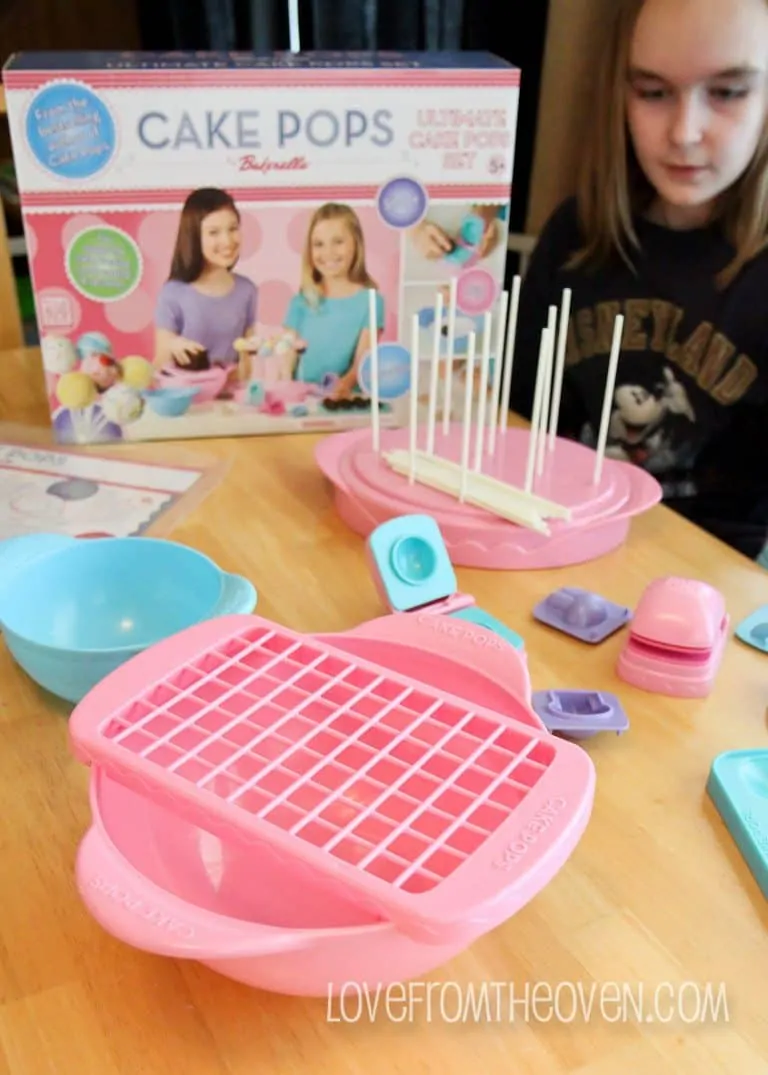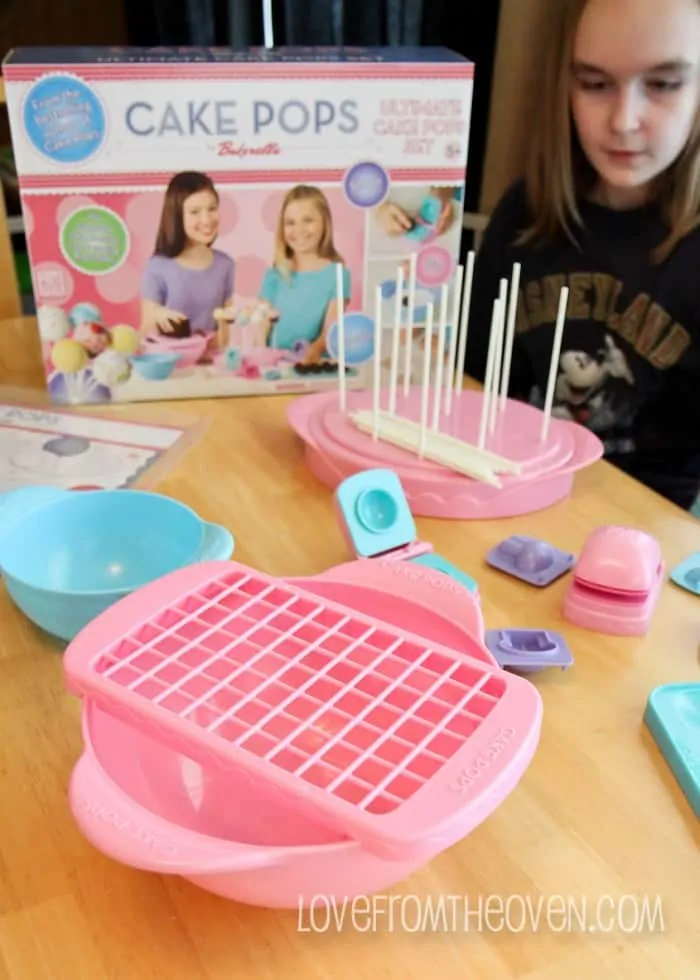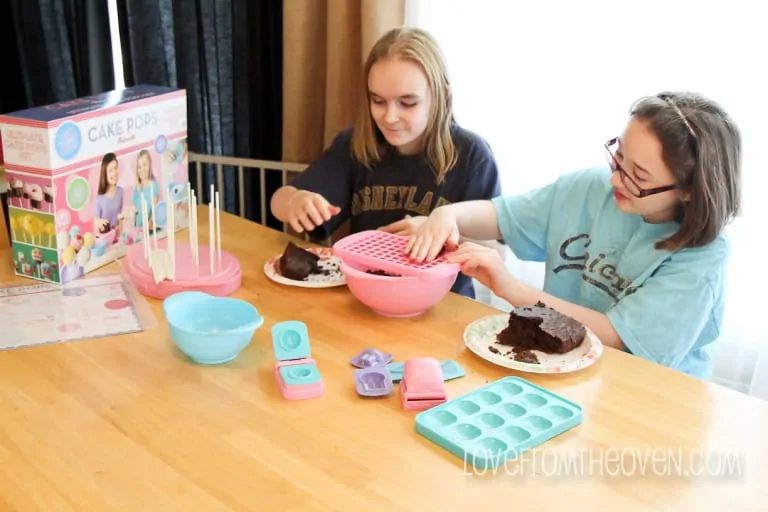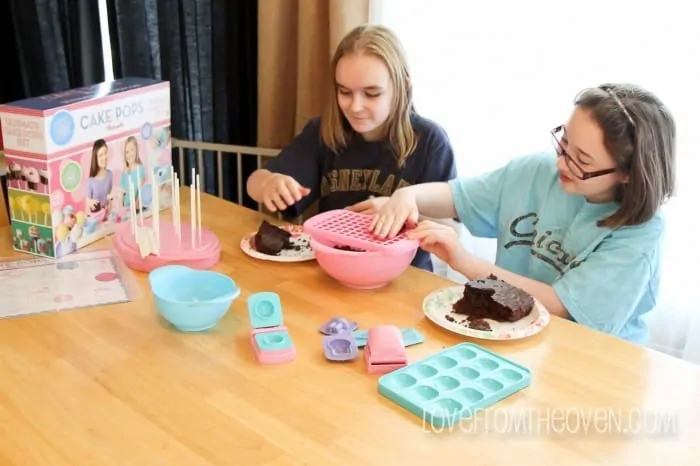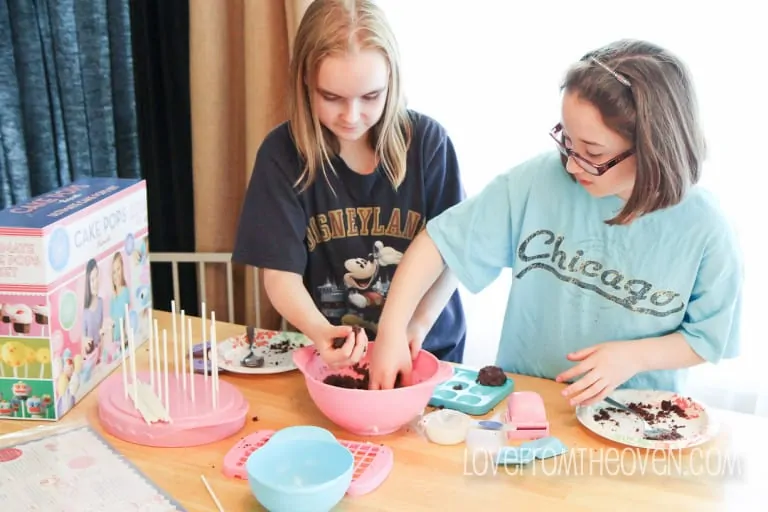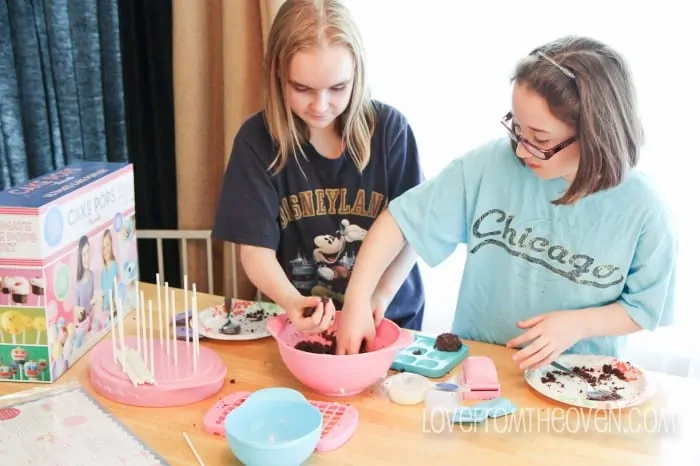 After the cake and frosting are combined, the mixture is portioned out in a divider tray and into the fridge it goes to chill. After that it's time to mold your shape. The molds it comes with include circle, square, triangle & cupcake. There will also be an accessory kit that you can purchase separately that will allow you to make bear, flower and heart shapes.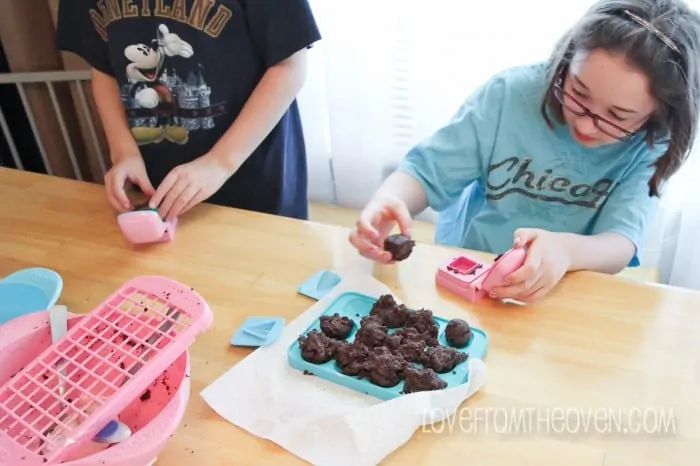 After molding into shapes, the mixture was chilled again, then it was time to dip and decorate.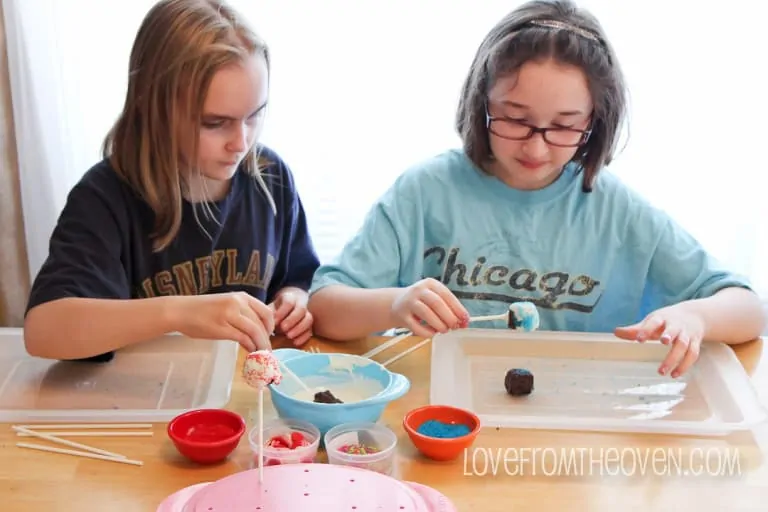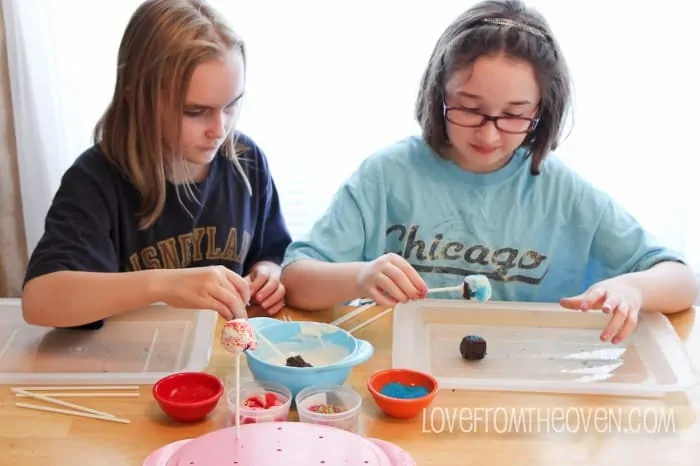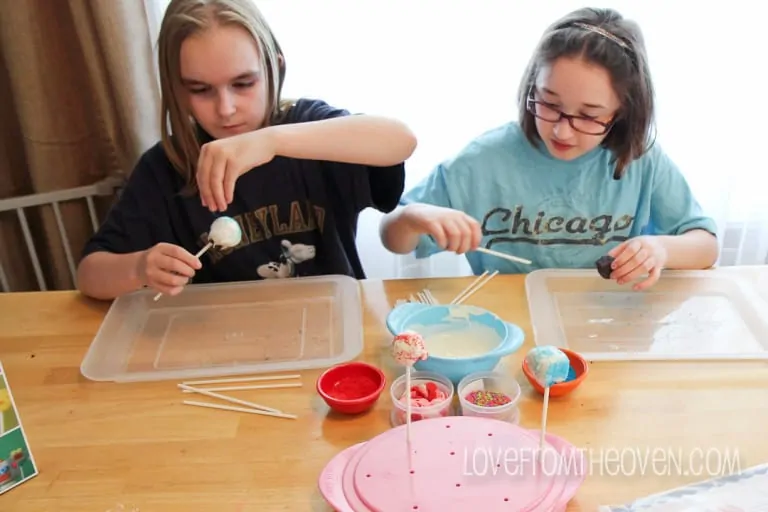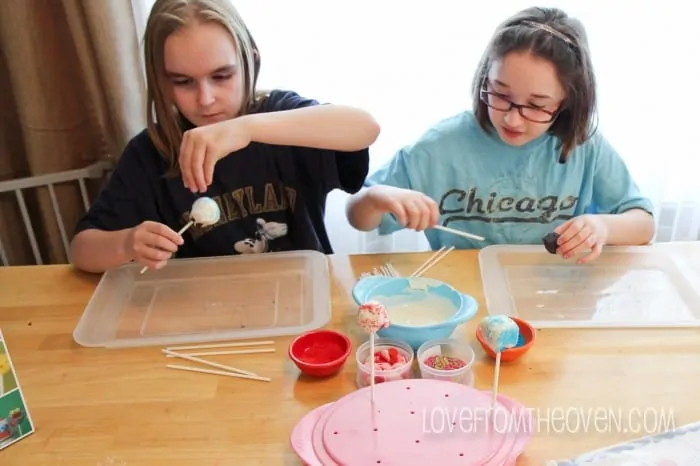 They had a lot of fun and did a great job at making cake pops, all by themselves. They didn't get all of the cake pops completely covered in chocolate, but that was mainly due to rushing to finish because I tole them they couldn't have a cake pop until they were done. A big thank you to my pal Sara at Saving For Someday for letting her daughter help test out the kit and make cake pops.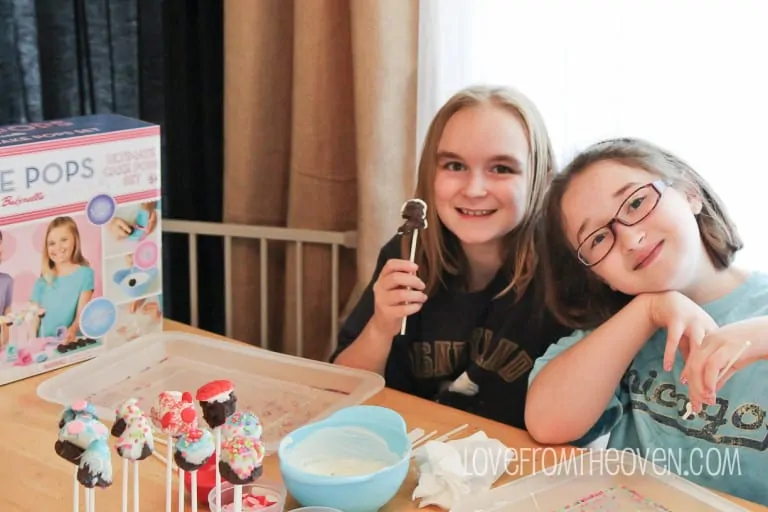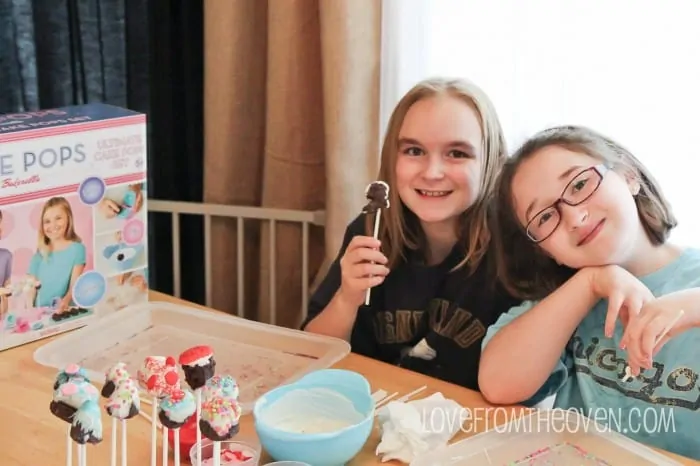 Here is a bit more info on the kit…
With the Cake Pops by Bakerella Ultimate Cake Pop Set, aspiring young bakers can create delicious cake pops right at home. To get started, children simply use the cake grater and mixing bowls to crumble any cake. Then mix the cake crumbs with frosting and form it into custom shapes using the various fun and unique molds in the set. The Ultimate Cake Pop Set gives kids the perfect tools to craft delightful cake pops for all to enjoy. The Cake Pops by Bakerella line is for ages 5 and up and will be available at ToysRUs only for $19.99.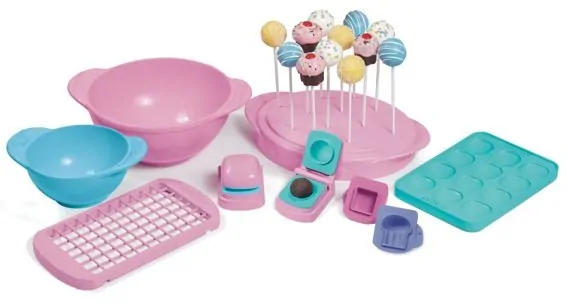 Would you like to win your own Cake Pops By Bakerella Ultimate Cake Pop Set? Silly question, I know! One lucky reader will win their own Cake Pop Set! Open to US Residents only. A winner will be selected at random on Monday, September 10th. Please use the Rafflecopter below to enter and good luck!
a Rafflecopter giveaway
If you are looking to whip up some cake pops, make sure to check out all of my cake pop posts and recipes right here.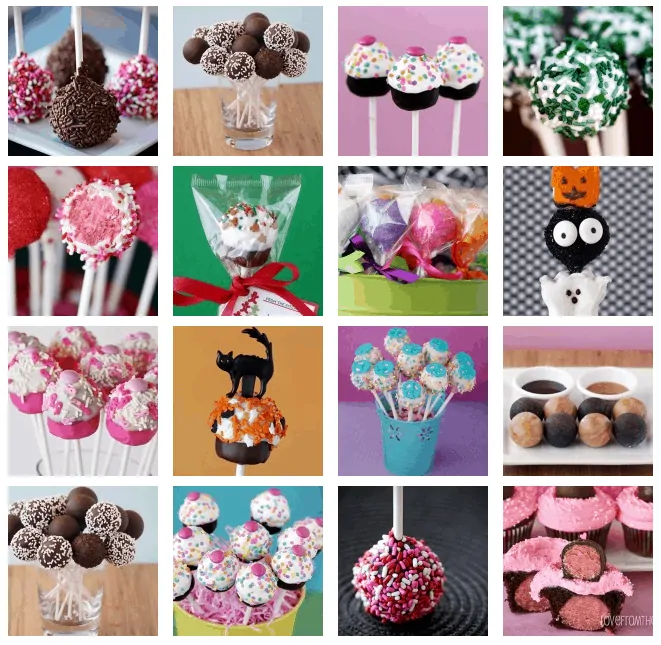 Disclosure: My kit (and the giveaway kit) were provided free of charge. All opinions expressed however are mine and mine alone!