So many readers wanted to know more about the cake stands from Costco that I posted on Facebook today, so I figured I would share a few photos with you. The past week I've been reading comments here and there about Costco having some cake stands right now, and luck have it, our Costco had them in both white and green. I had to get both sets, you know, so I could show them to you. Anything I can do to help out others. Well that and they were really cute and at $20 a set, I just had to have them.
Each set contains two cake stands of the same color, and they are good size. The green small and white large ones are sitting out. The boxes are huge – they pretty much took up my entire table. They will be living in the garage when not in use.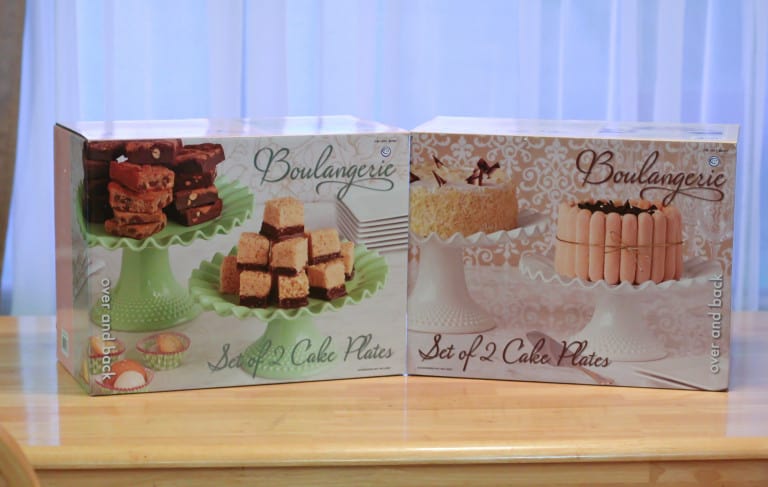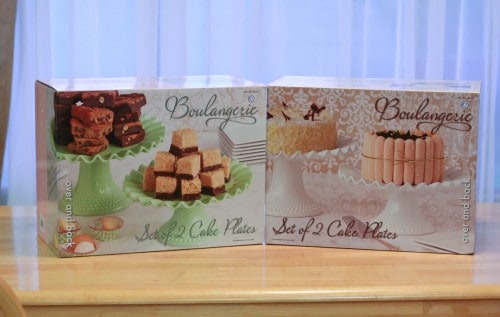 Amazon has the same cake stands in white and green in case you are lacking a Costco but must have the stands. They are made by a company called Over And Back.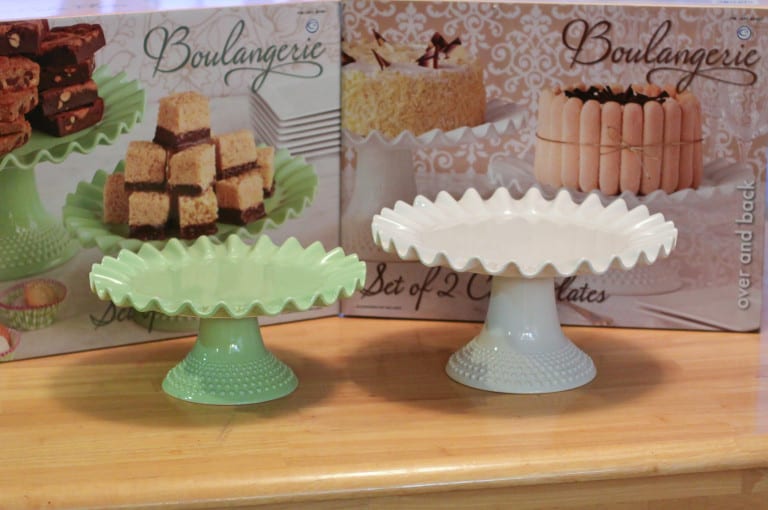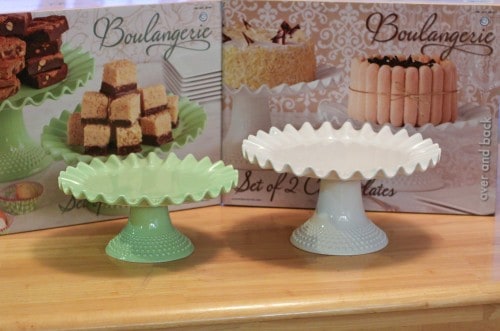 They remind me of milk glass, which I love.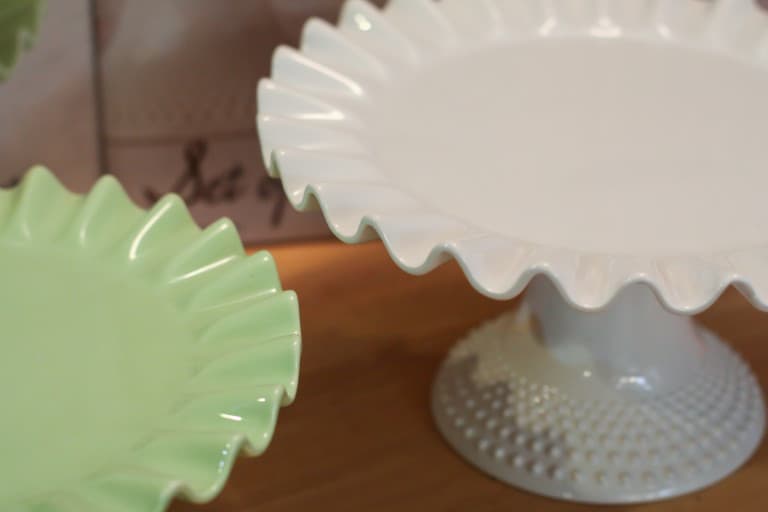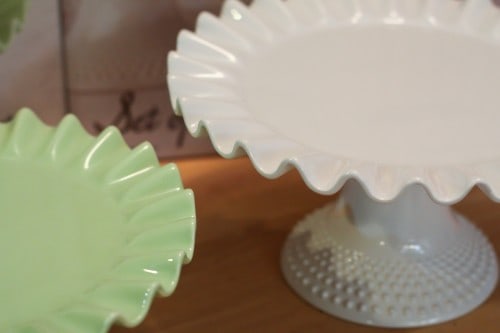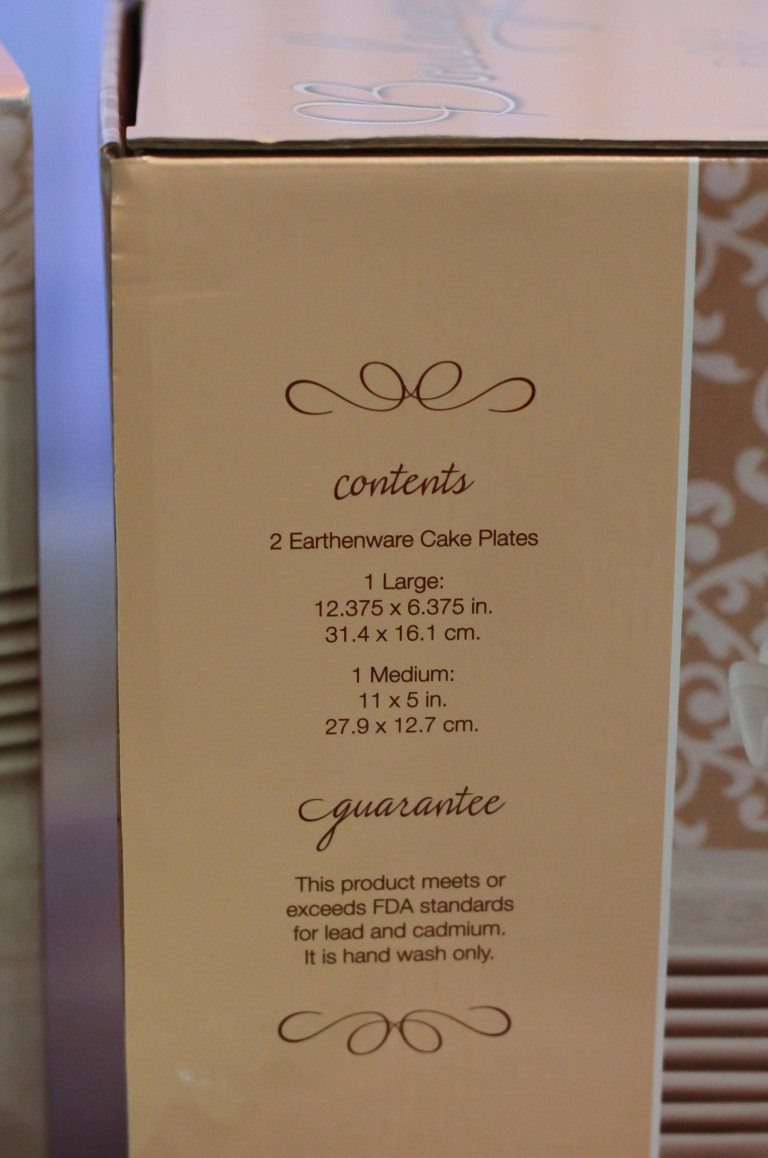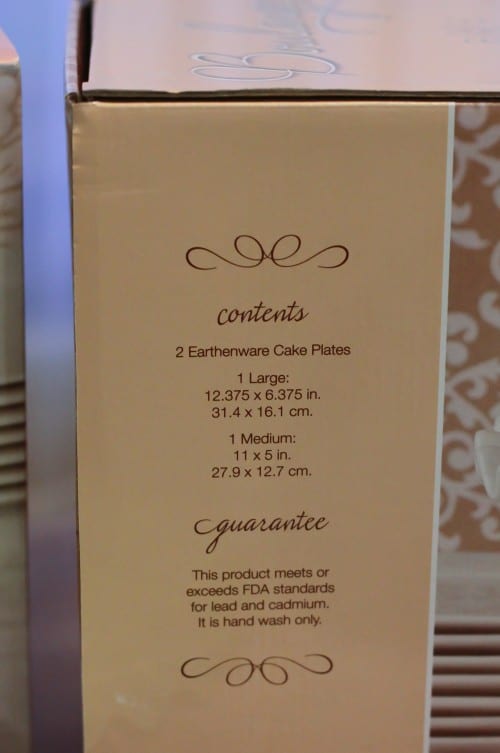 Let's take a look around at some of the super cute cake stands and cake plates out there…
Check out these absolutely divine cake stands from Clara French. I'm head over heels in love with these. Beautiful.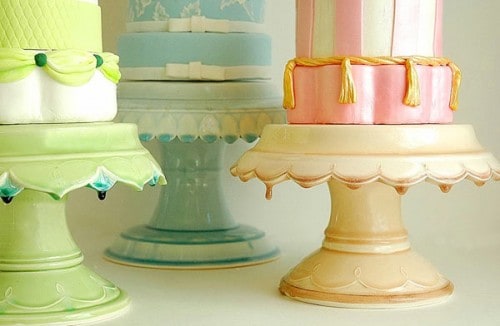 The Clara French cake stands are amazing. Love love love. And if it wasn't enough that these gorgeous cake stands are works of art, the Clara French homepage just happens to play one of my daughter's ballet songs (which I've never heard anywhere else – and I get ridiculously sentimental with ballet). Ahh, beautiful luxurious cake stands and a song that makes me cry. Obviously it's a sign that I need a Clara French cake stand.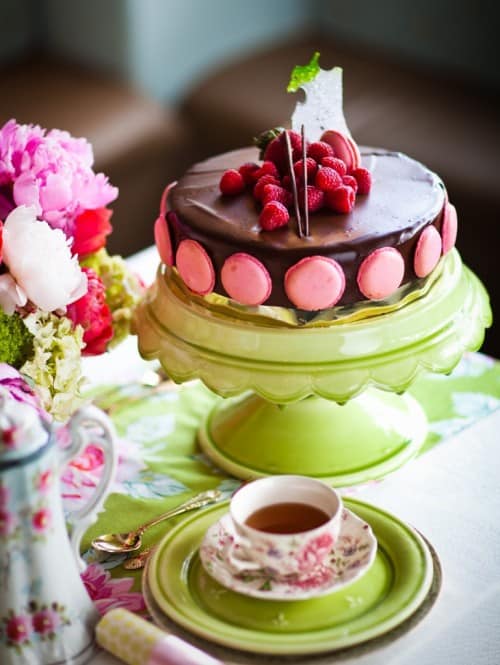 I really like the idea of a black cake stand. There is something so sleek and sophisticated about it. And it would be so fun for a Halloween cake… Rosanna Rococo Noir Black Cake Pedestal…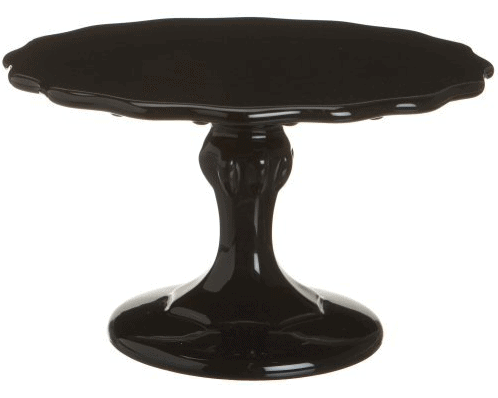 Such a sweet pink Rosanna Decor Bon Bon Footed Round Cake Stand…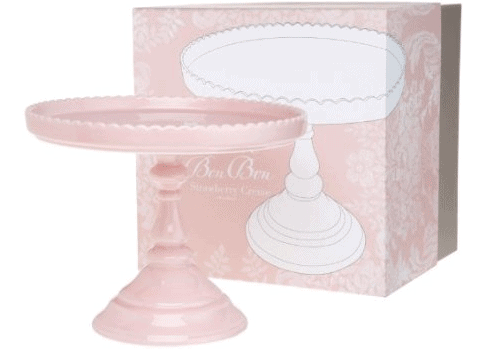 Beautiful domed cake stand from Shop Sweet Lulu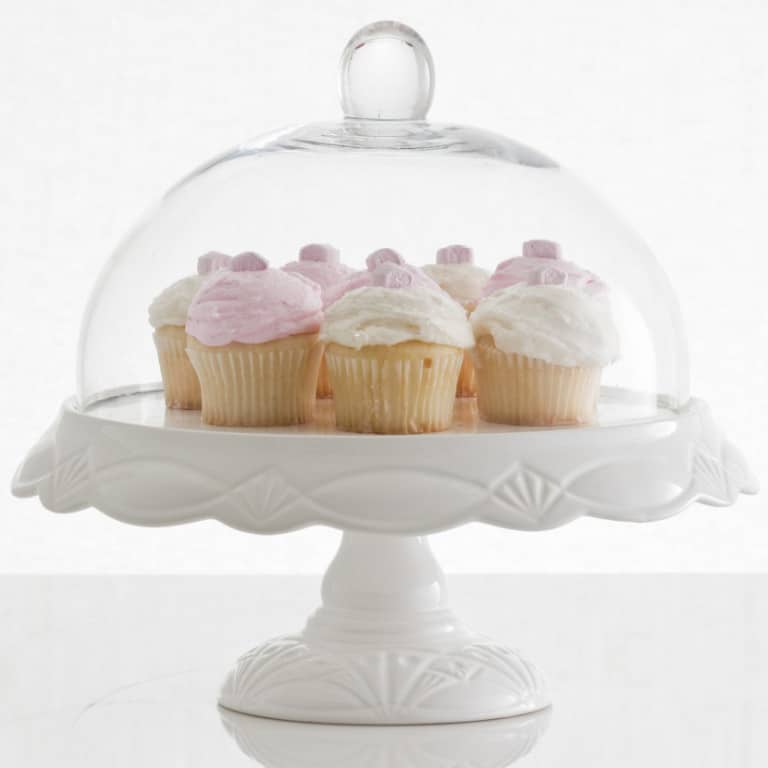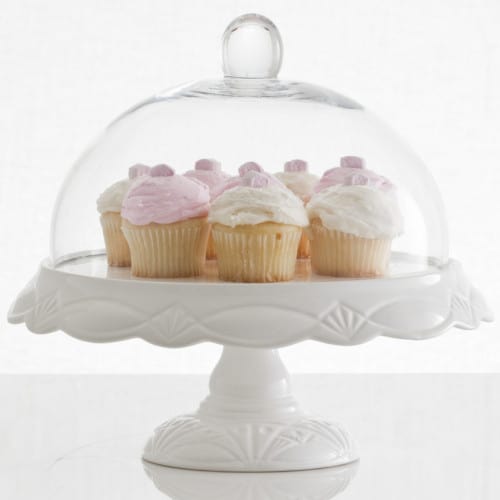 BIA Cordon Bleu Hot Dots Cake Stand from Zappos (yes, Zappos – odd!)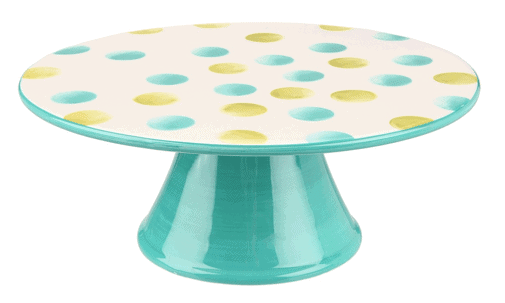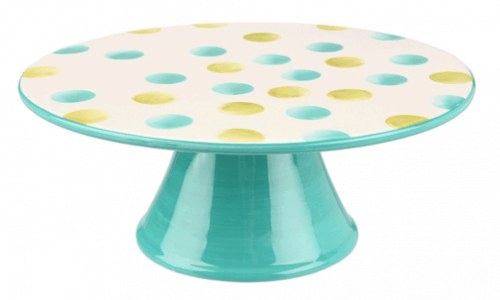 Love this black and white square cake plate by Martha Stewart…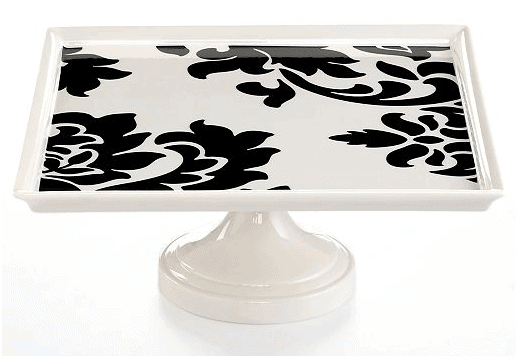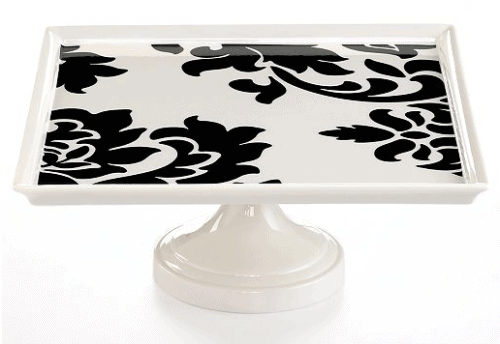 And this one, also by Martha Stewart…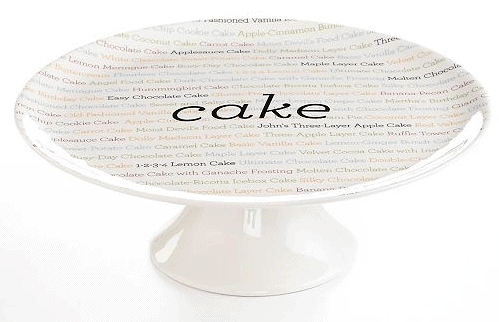 Pie crust cake stands from, once again, Martha Stewart…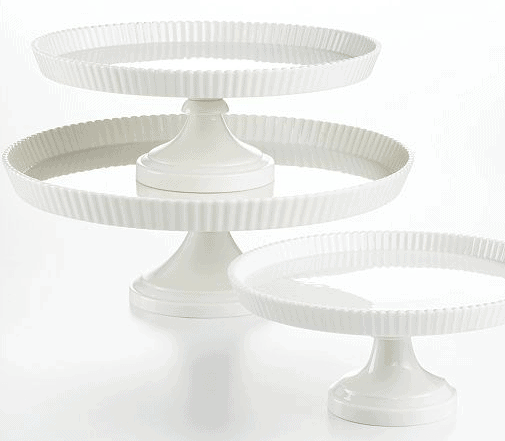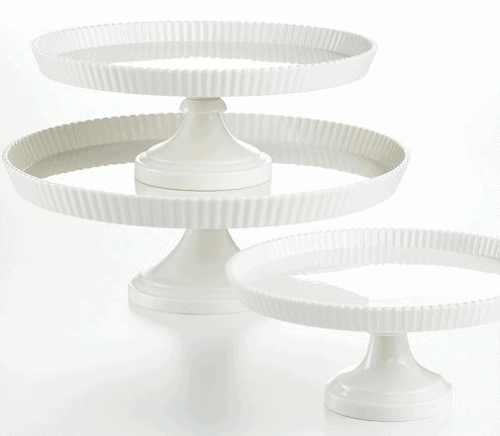 I'm a bit obsessed with this stunning Godinger black and white domed cake stand. WOW. I mean WOW.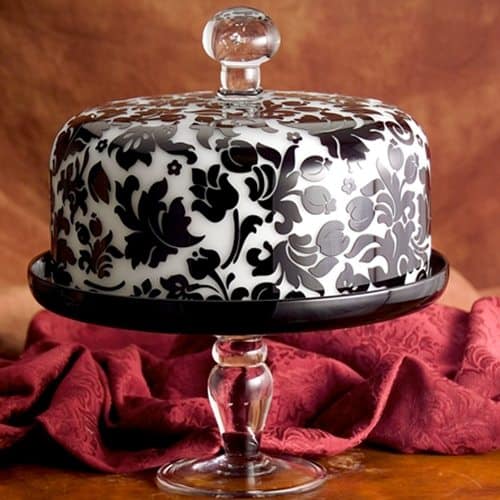 There are plenty of pretty cake stands to be found on Etsy…
Kylie Cake Stand from Olivia Dru Delightful Lovely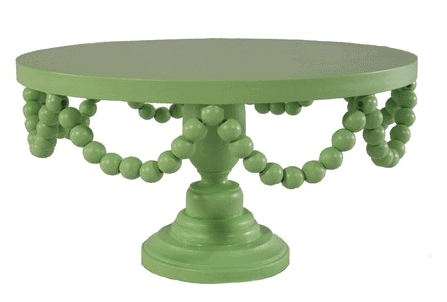 Jamie Cake Stand From Olivia Dru Delightfully Lovely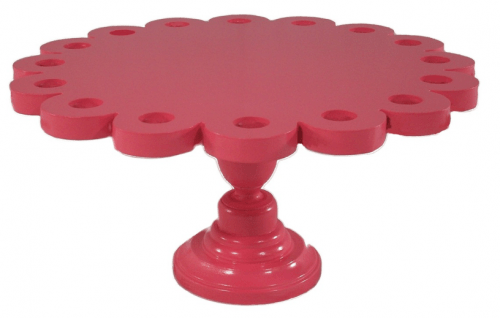 This small Wooden Cake Plate from Sunday Hatch kind of begs to be used at a garden fairy party…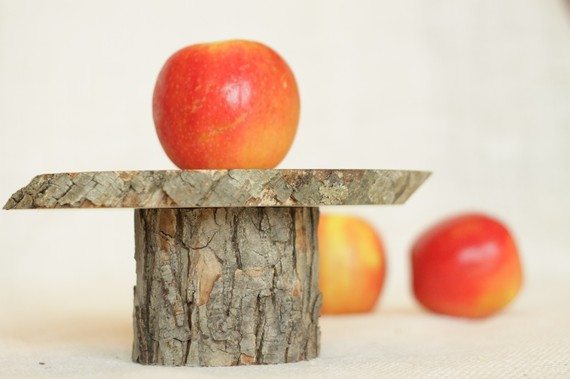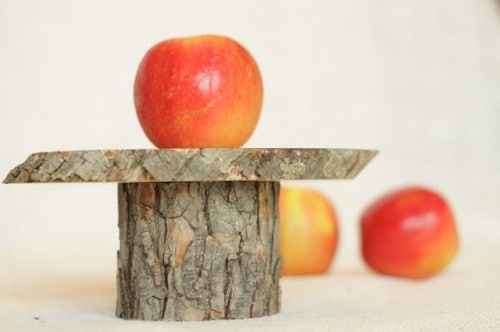 Pink Cake Stand from A Fabulous Fete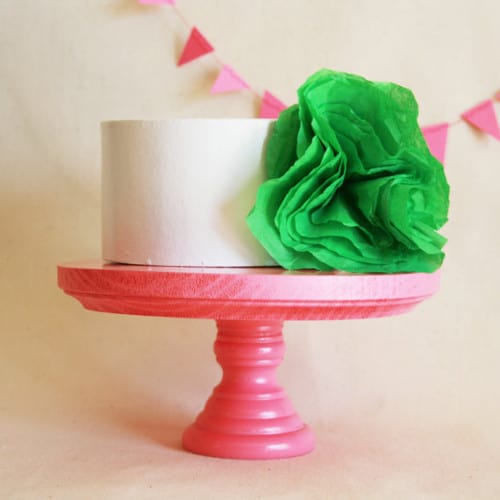 If you are feeling crafty, the sky is the limit when it comes to making your own cake stands…
Torie Jayne has a great tutorial on making these sweet stands…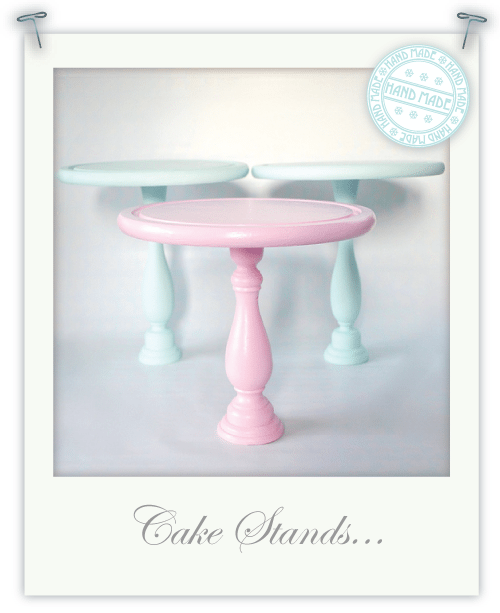 Centsational Girl creates pretty dessert stands from Goodwill plates and glasses…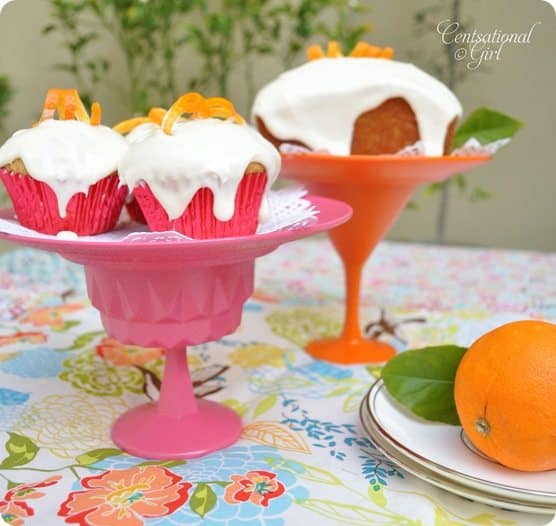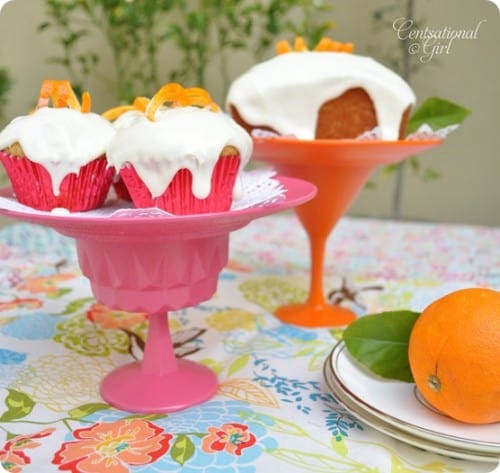 I adore these square cake stands from Bee In Our Bonnet…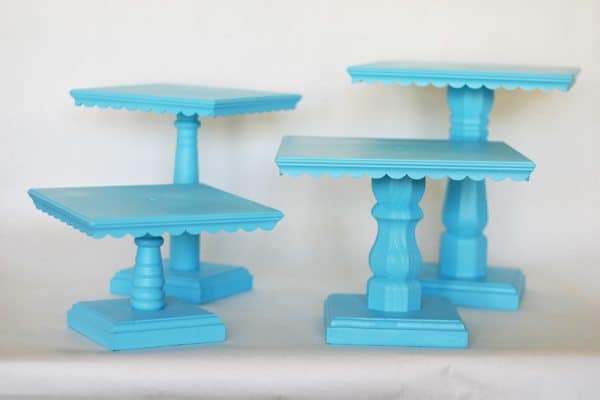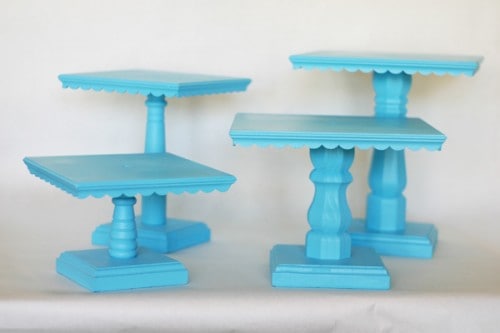 Such a lovely blue DIY cake stand from Haniela's Food & Photography…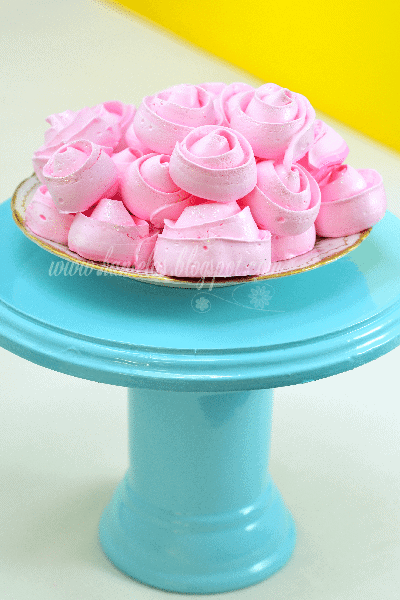 How fun for spring, colorful DIY cake stands from Shelterness…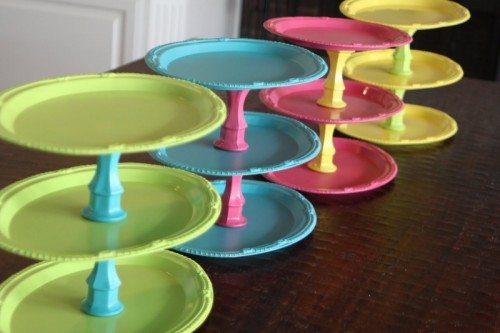 Super cute DIY Stenciled Cake Stand from The House Of Smiths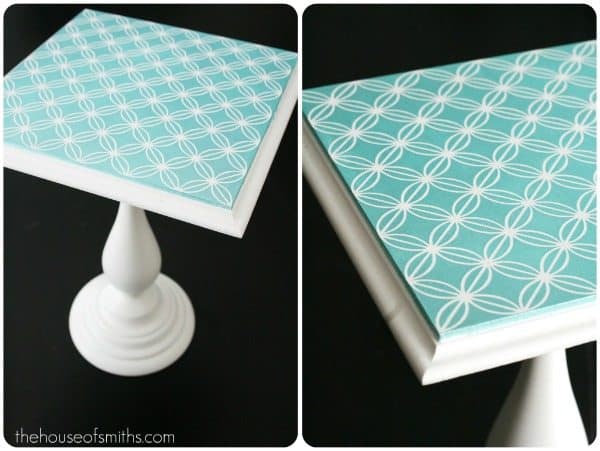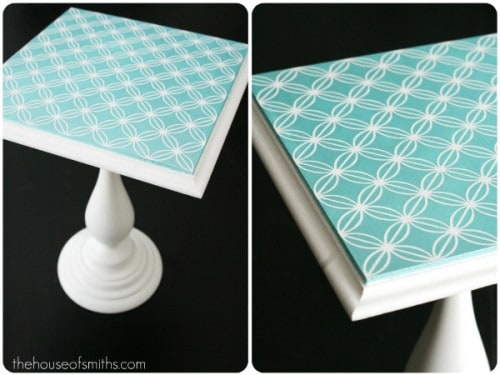 Do It Yourself Cake Stand Tutorial From The Party Dress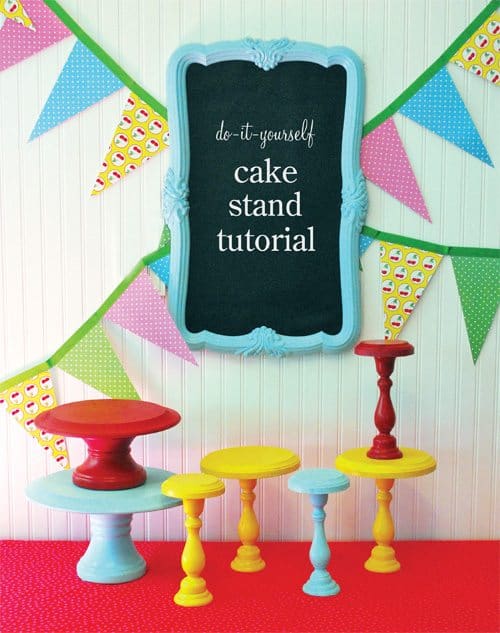 Jeweled DIY Cake Stand From Glamour And Grace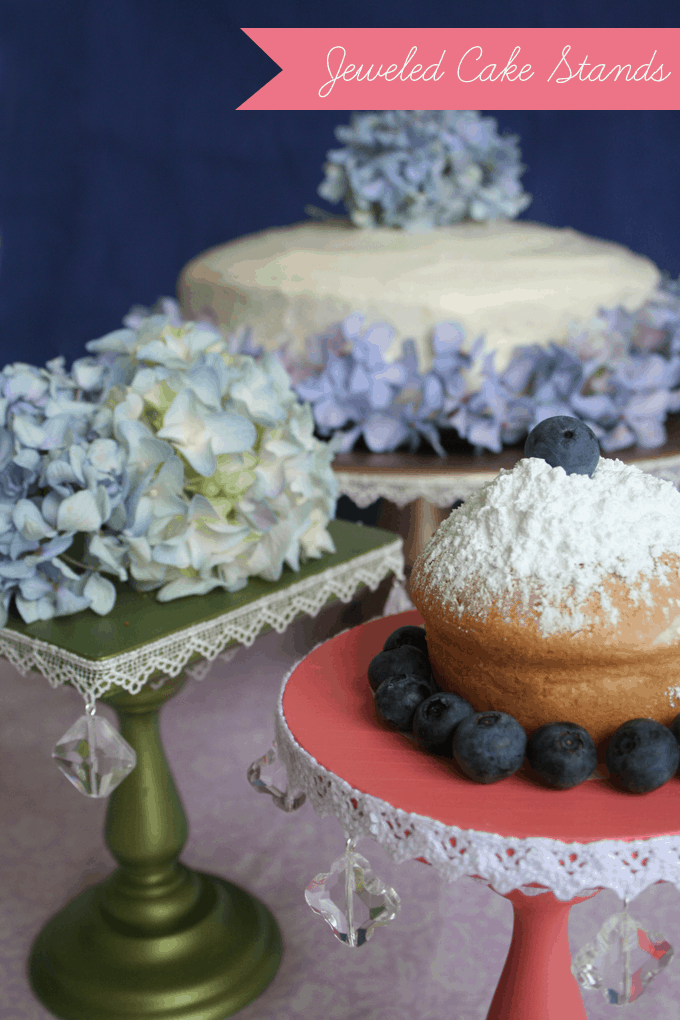 Now I really need a slice of cake.