So many readers wanted to know more about the cake stands from Costco that I posted on Facebook today, so I figured I would share a few photos with you. The past week I've been reading comments here and there about Costco having some cake stands right now, and luck have it, our Costco had them in both white and green. I had to get both sets, you know, so I could show them to you. Anything I can do to help out others. Well that and they were really cute and at $20 a set, I just had to have them.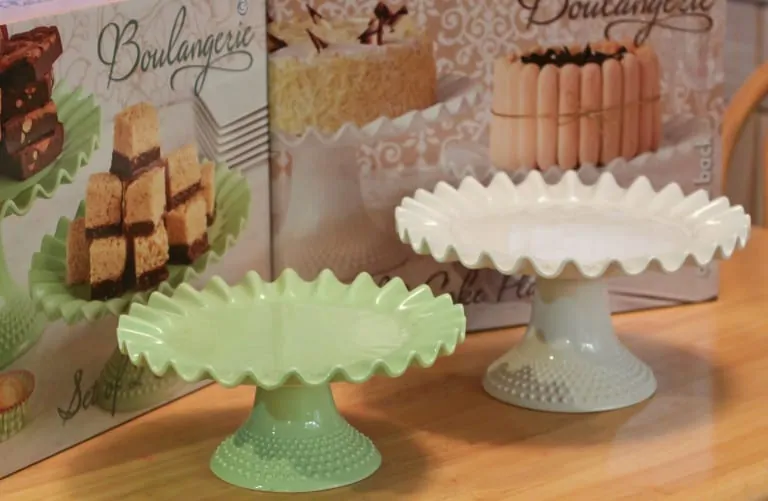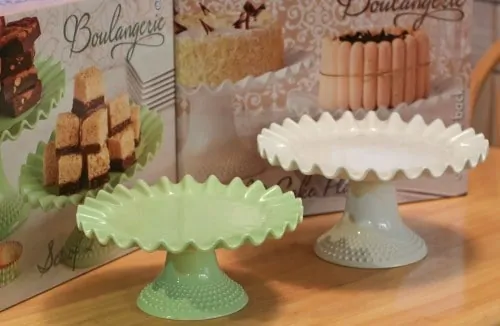 Each set contains two cake stands of the same color, and they are good size. The green small and white large ones are sitting out. The boxes are huge – they pretty much took up my entire table. They will be living in the garage when not in use.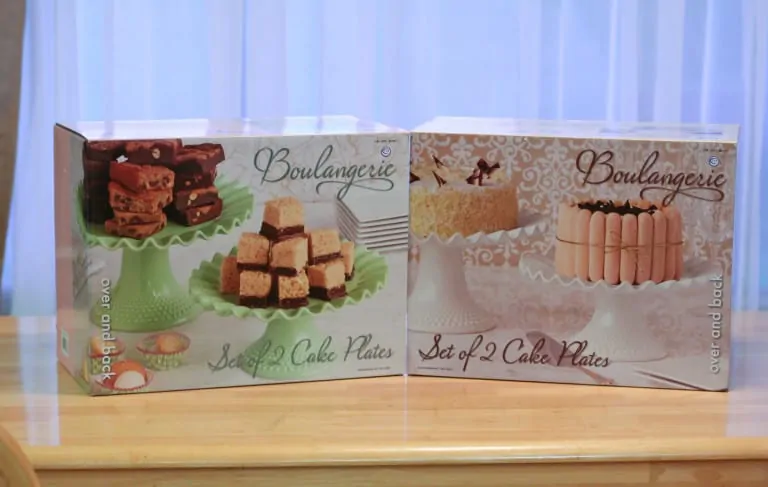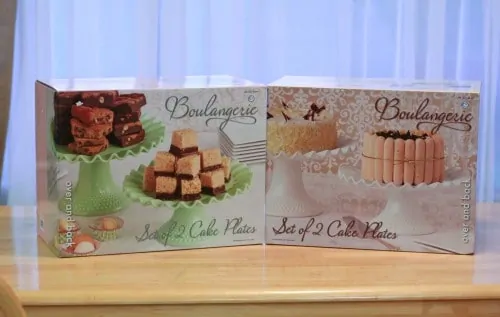 Amazon has the same cake stands in white and green in case you are lacking a Costco but must have the stands. They are made by a company called Over And Back.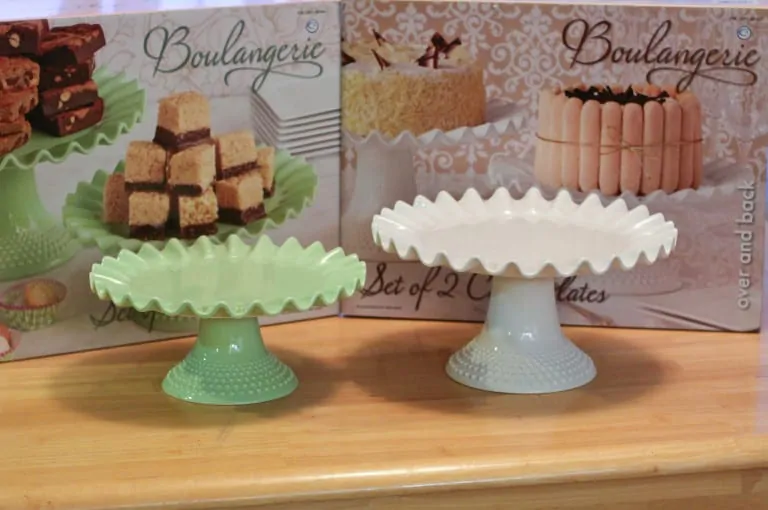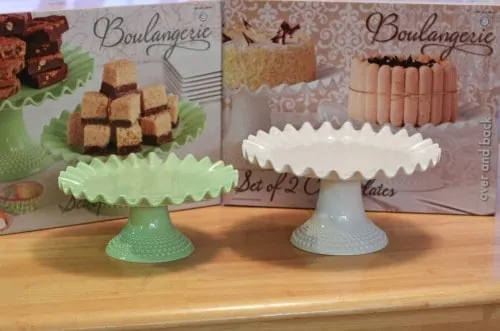 They remind me of milk glass, which I love.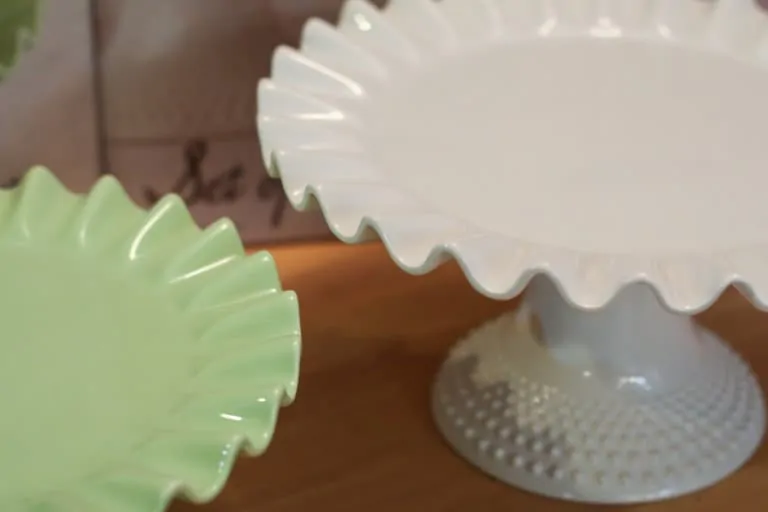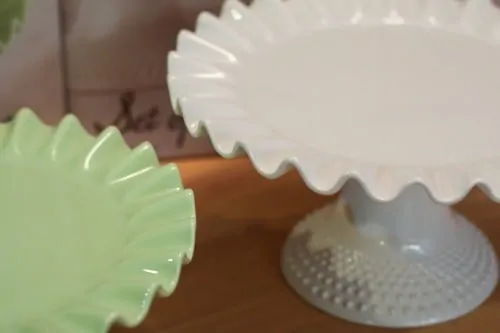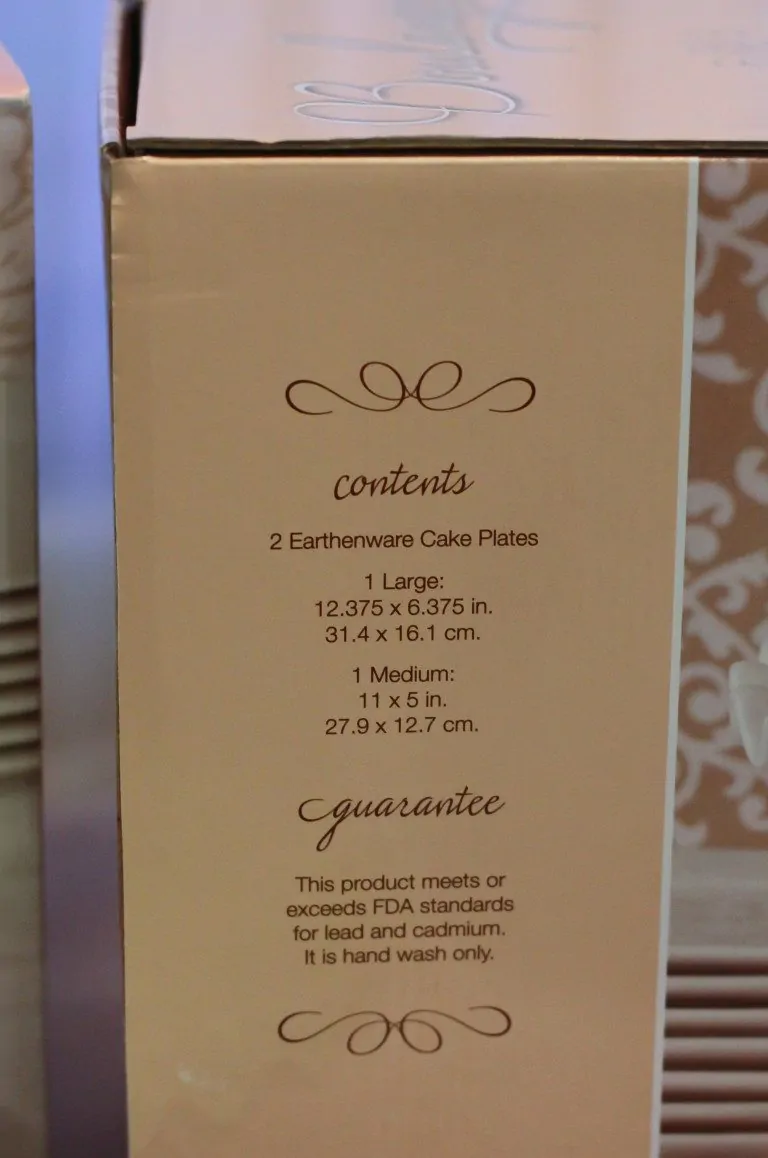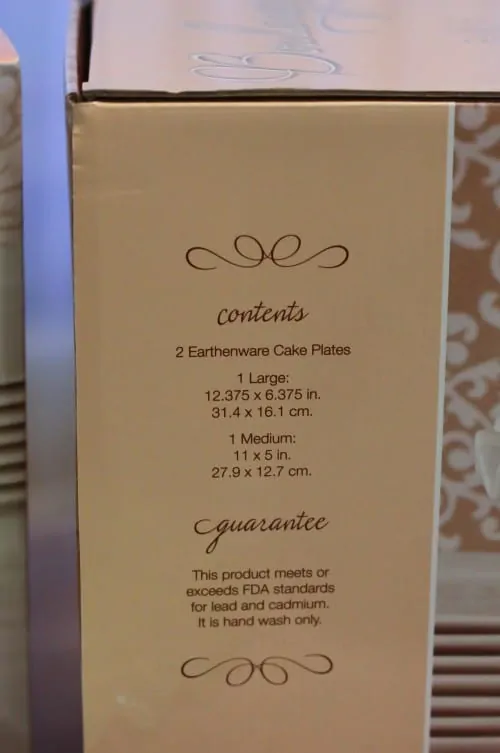 Now I really need a slice of cake.