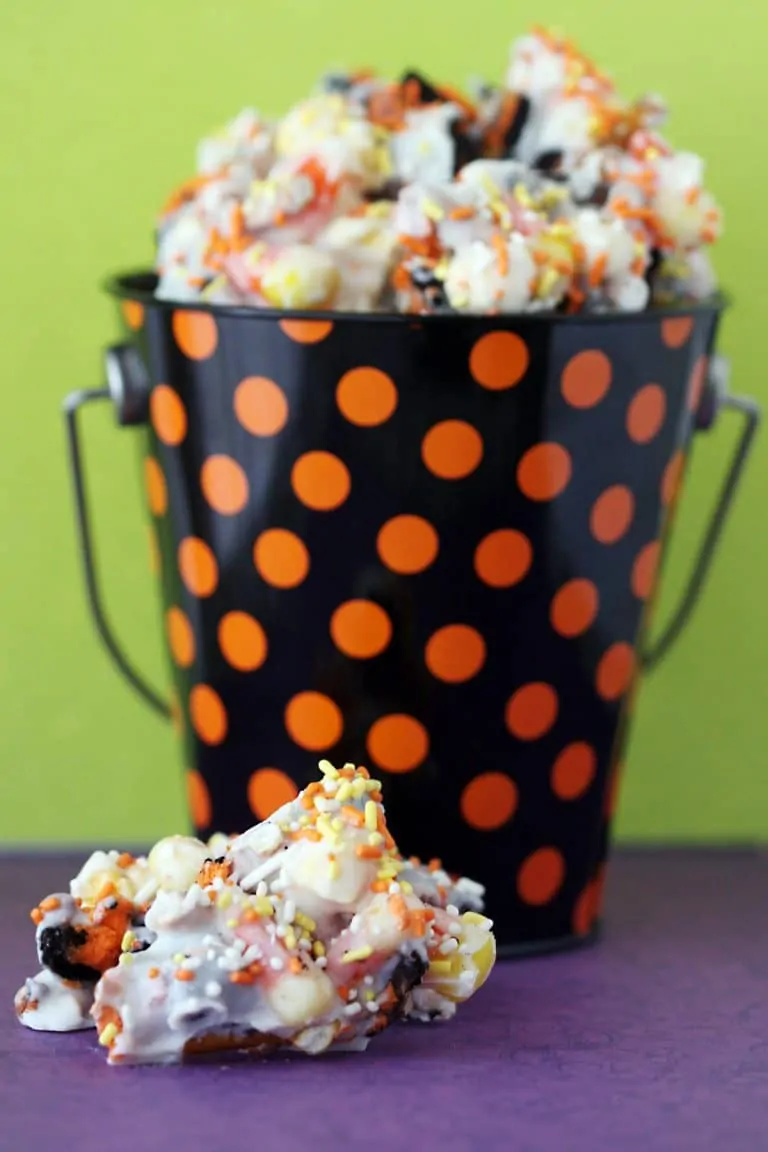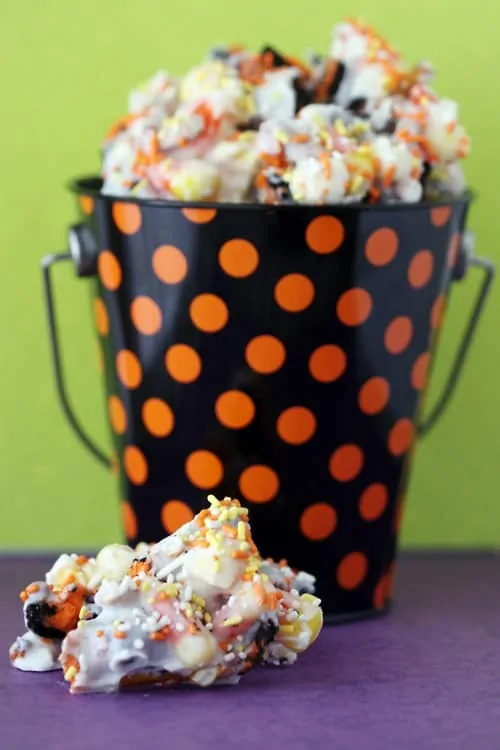 Candy Corn = Good.
Pretzels = Good.
Oreos = Good.
Caramel Corn = Good.
White Chocolate = Good.
Put them all together and make bark out of them = CRAZY GOOD.
I've seen a number of versions of this recipe around the internet for years, and no matter which version you go with, it's a good idea to go with one of them and make this! It's such a great combo of salty, sweet, crunchy, creamy and just plain deliciousness.
It's good. It's easy. And if you put some in a glass jar from the dollar store, add some ribbon and these adorable free Halloween printables from Shindig Parties To Go over at Lil Luna, you will have one super cute Halloween gift that won't take much time and won't break the bank, but is sure to be very much appreciated.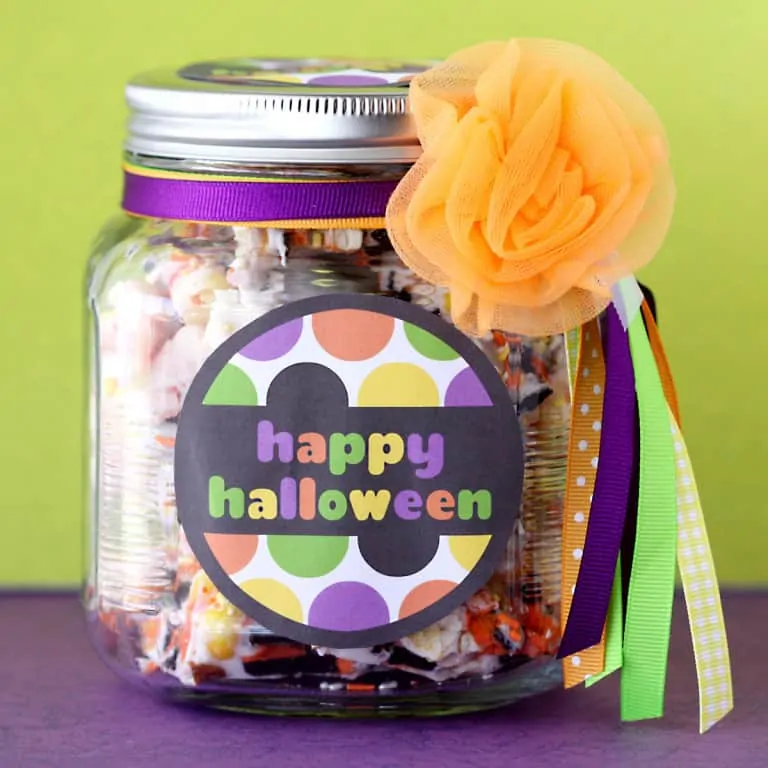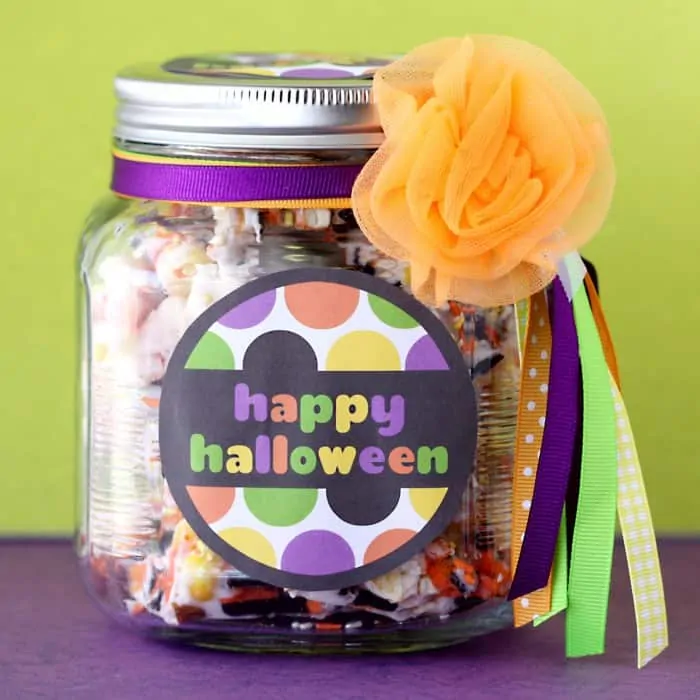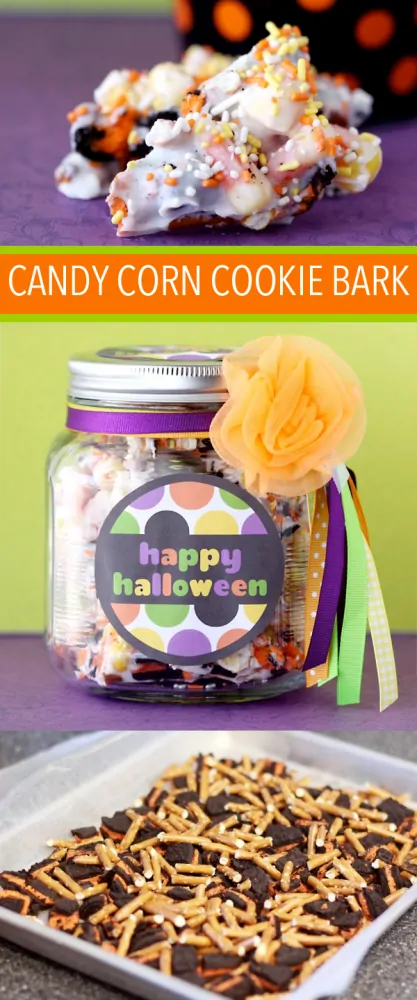 This is so easy to make that there is no exact recipe, and you can really tweak this to fit your tastes (or fit what's in your pantry at the moment). For my bark I used half a bag of Halloween Oreos, about half a cup of broken up pretzel sticks, 1/2 a cup of candy corn, 1/2 a cup of caramel corn, some sprinkles and some Candiquick white chocolate.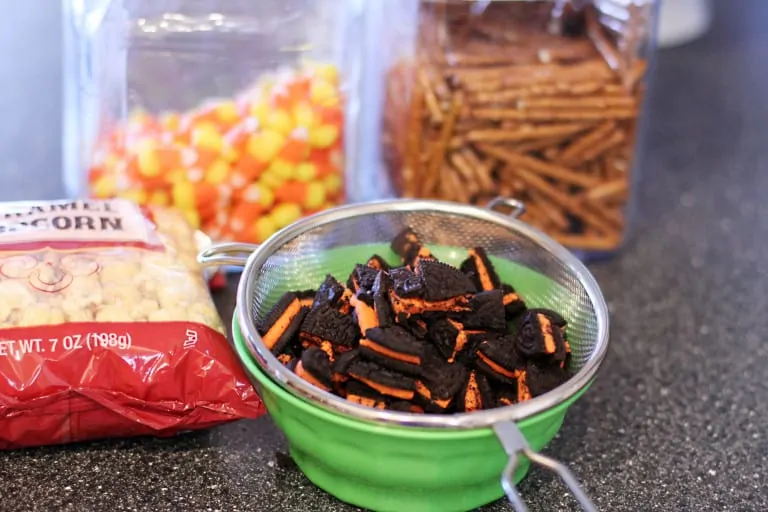 Break your pretzels and Oreos into pieces. I like to put my Oreos into a sifter so that my bark doesn't get filled with the crumbs (not that it's a bad thing, goodness knows it tastes great, but this looks a bit cleaner). After you have everything broken up, spread it out on a pan that you've lined with wax paper…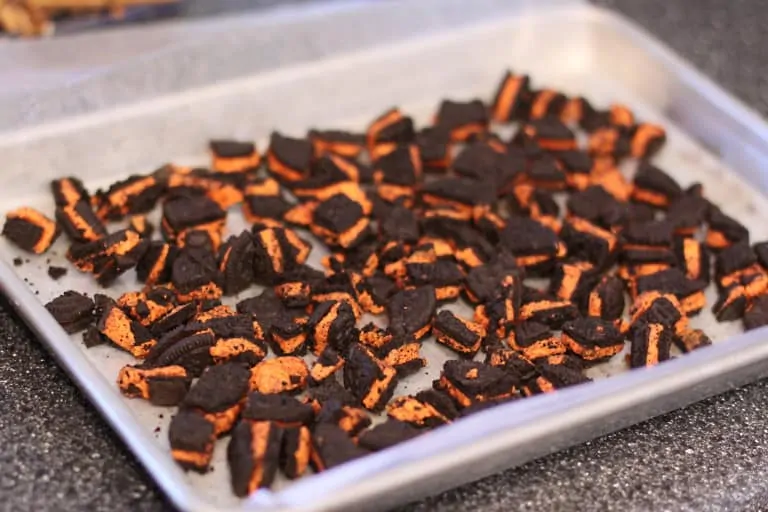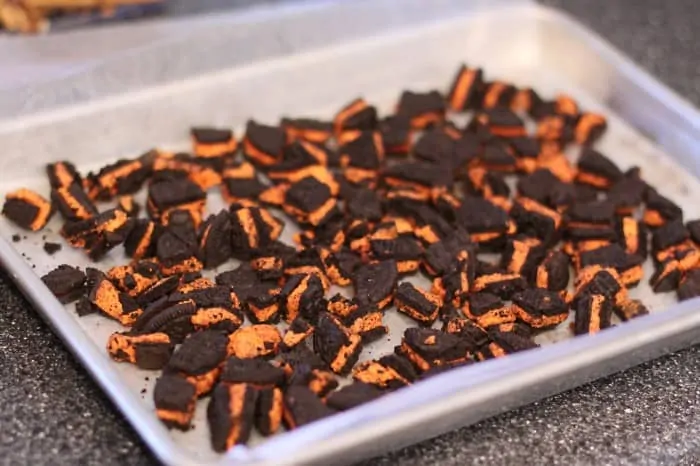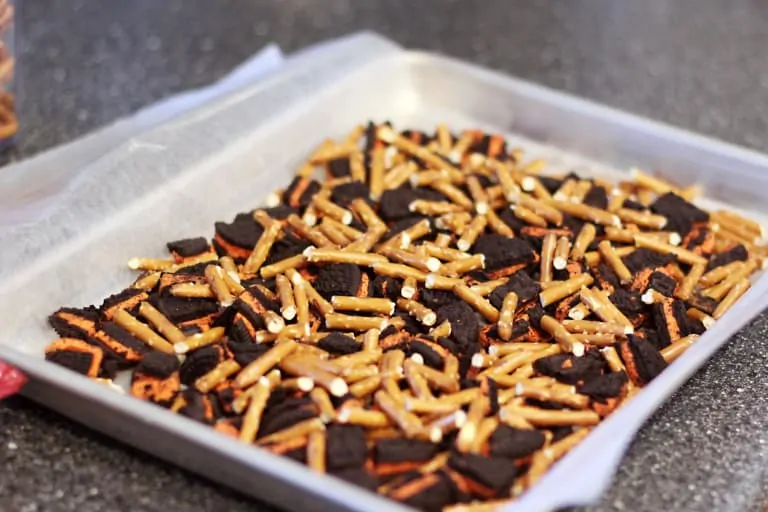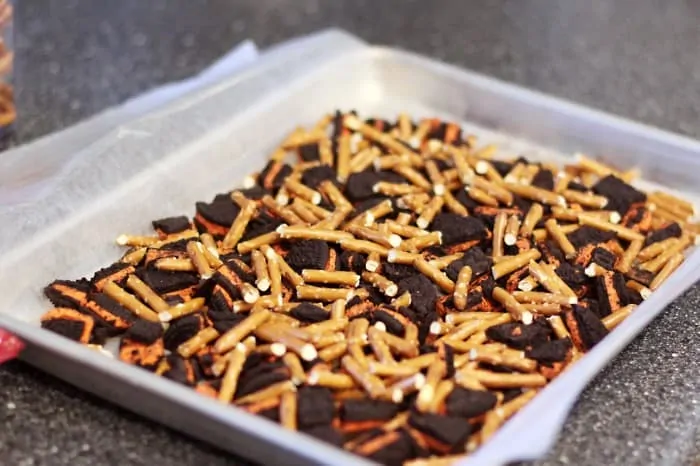 Once you have all your goodies in your pan, melt your chocolate and drizzle over the top.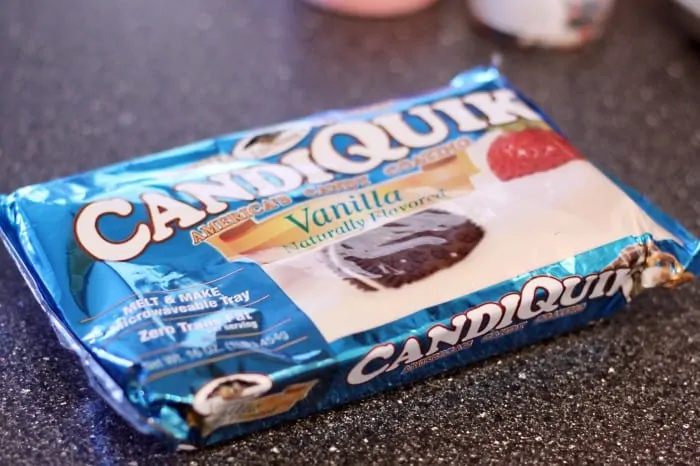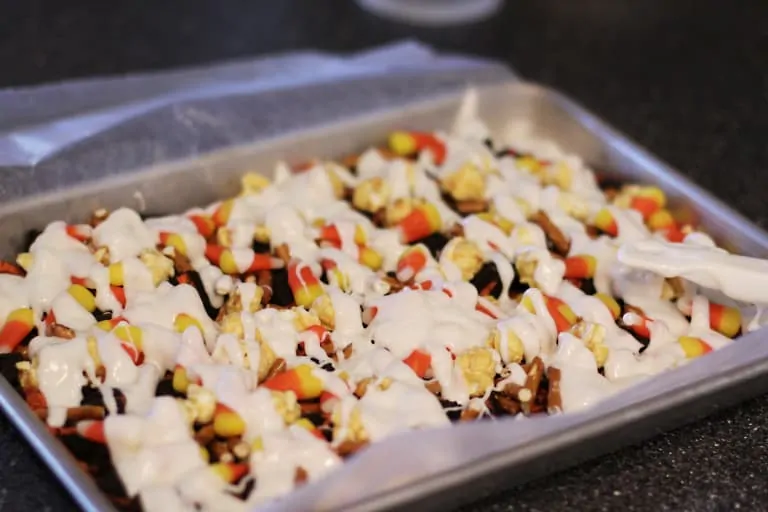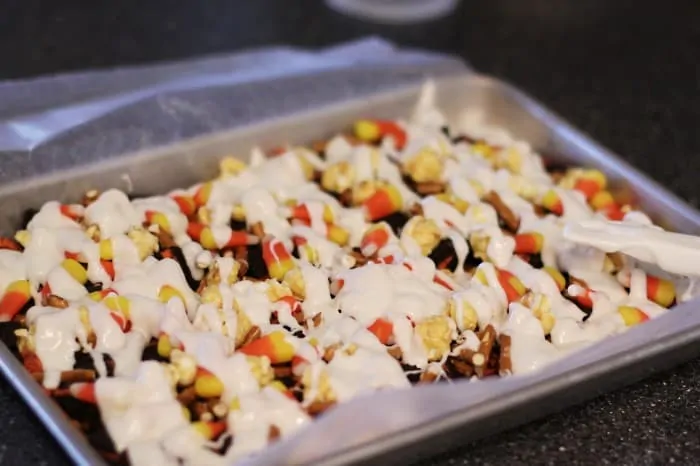 After pouring my chocolate on, I take a fork and kind of work it in. I don't really "stir" the pieces, more just move them around enough to let the chocolate on everything. If you want sprinkles, add those to the top once you've spread the chocolate around.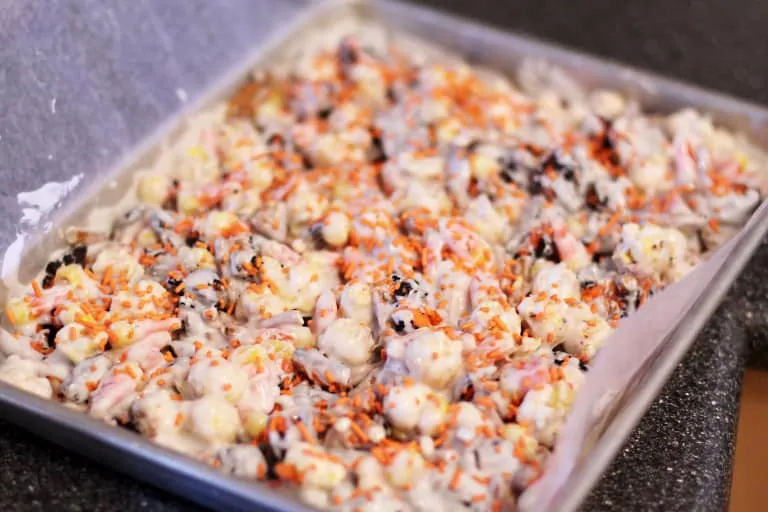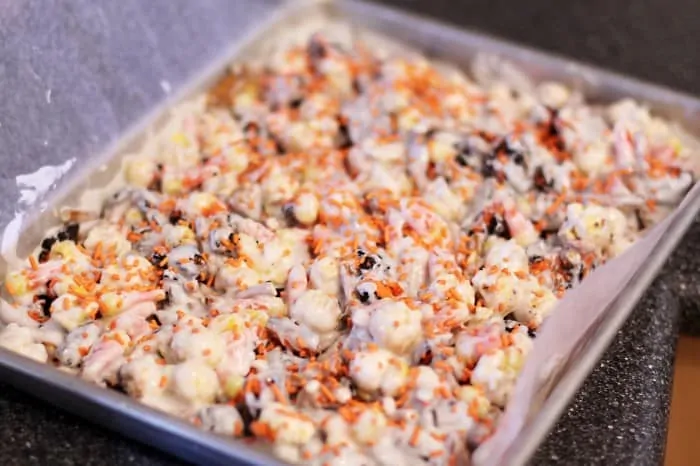 After that you will want to stick it in the fridge for a bit to set. At that time you could clean up, or you could take pictures of your toddler. Your call. I personally always pick whatever gets me out of clean up.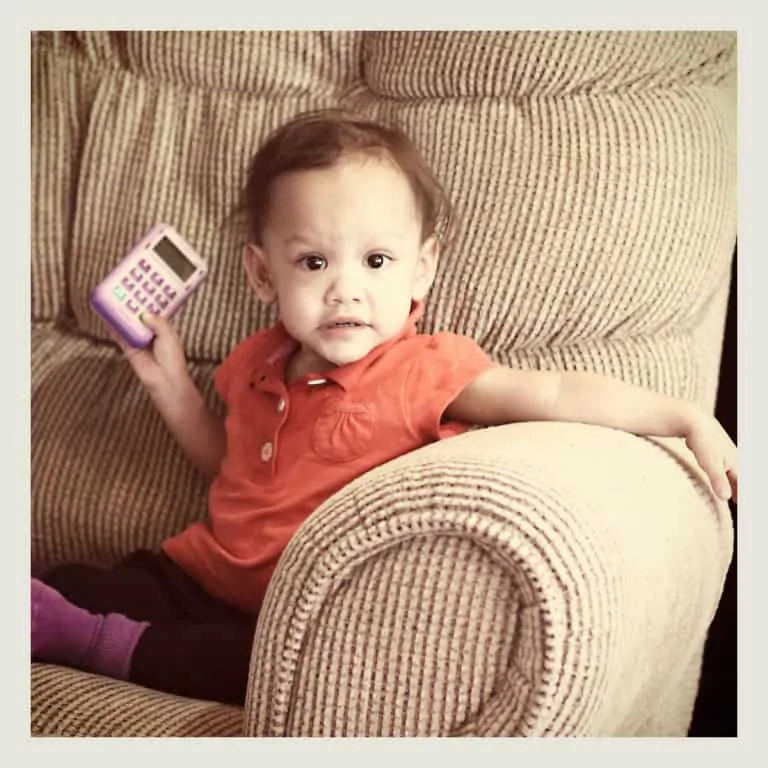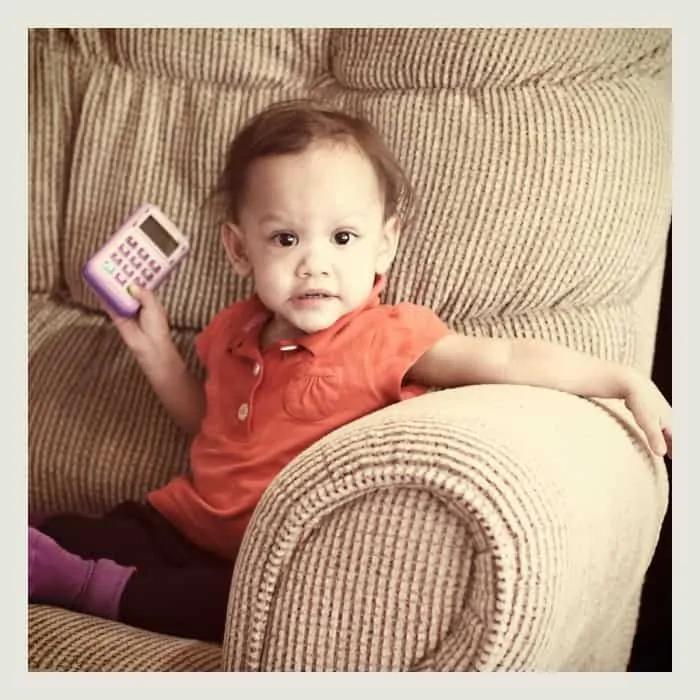 After an hour or so, pull your bark out of the fridge. You can take it out of the pan and peel off the wax paper. You will now have a giant piece of Halloween goodness. At this point you can either break it into pieces or just consider it one giant candy bar (which would so freak my kid out, in a very good way).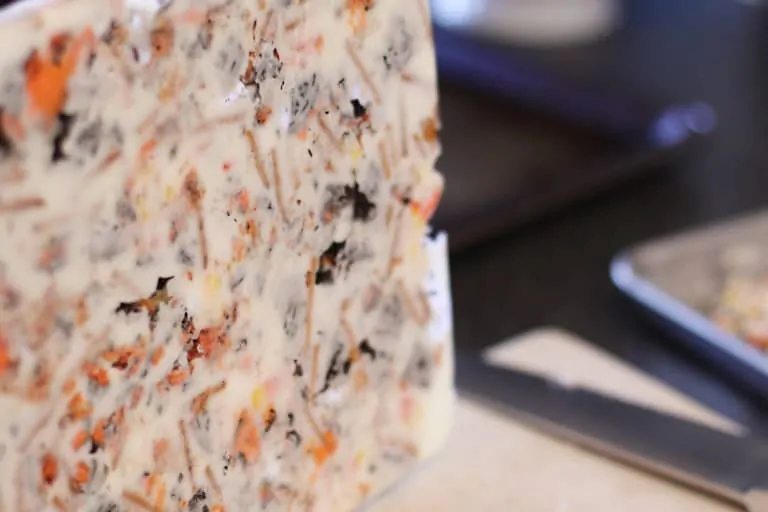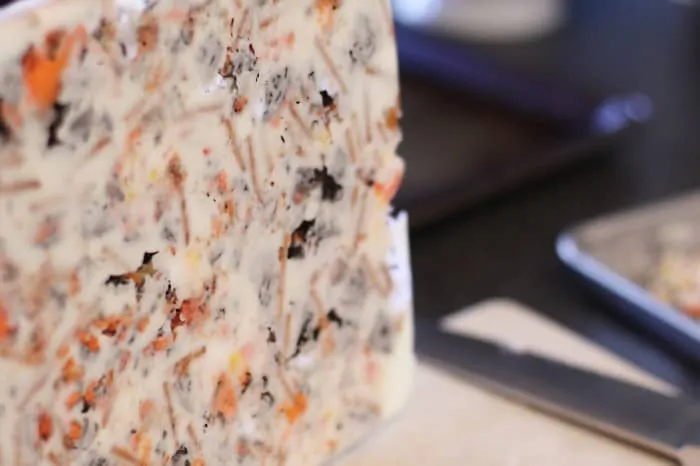 I put half of my bark into a simple glass jar, added some ribbon, a little flower decoration and printed out these ADORABLE free Halloween printables by Shindig Parties To Go (I ADORE Amanda's designs!) to use on my jar. I'm sure these would be great as stickers, but I just printed them on plain old printer paper, cut them out and taped them on.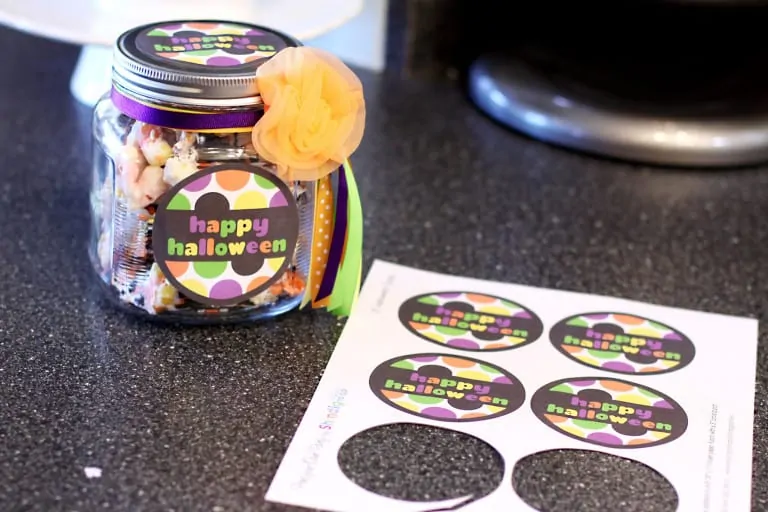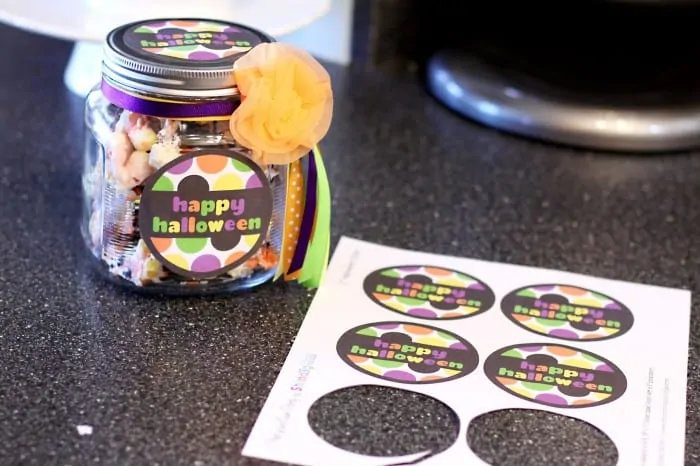 Such a cute little gift for a teacher, a coach, babysitter, co-worker, friend or anyone who you'd like to give a little Halloween smile to.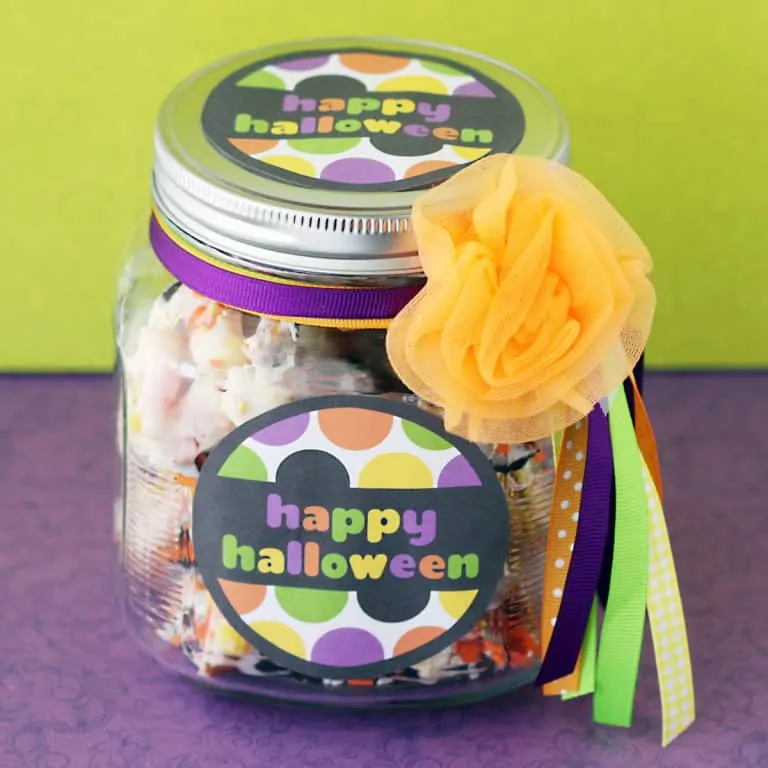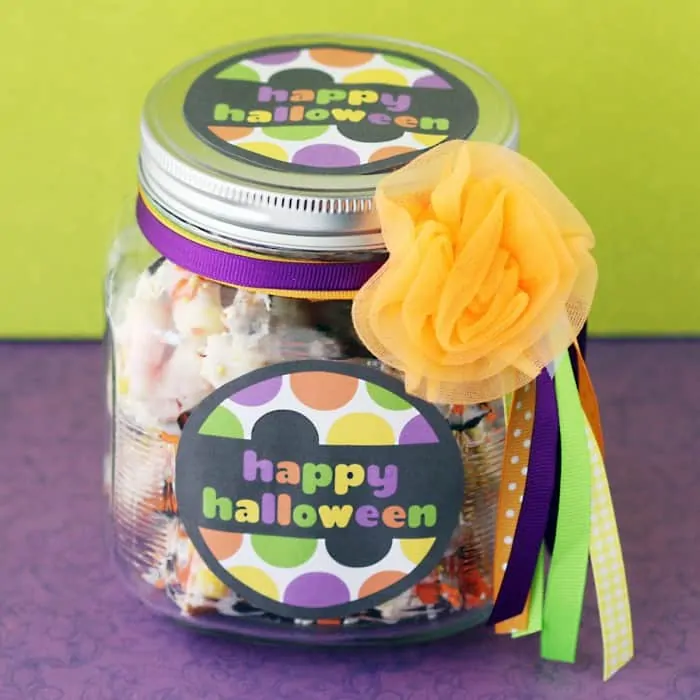 Enjoy!