This easy carrot cake is made in a bundt cake pan, which means that this carrot cake recipe is not only delicious, but it's easy to make and no complicated decorating is required. We love this carrot cake bundt cake, especially for Easter.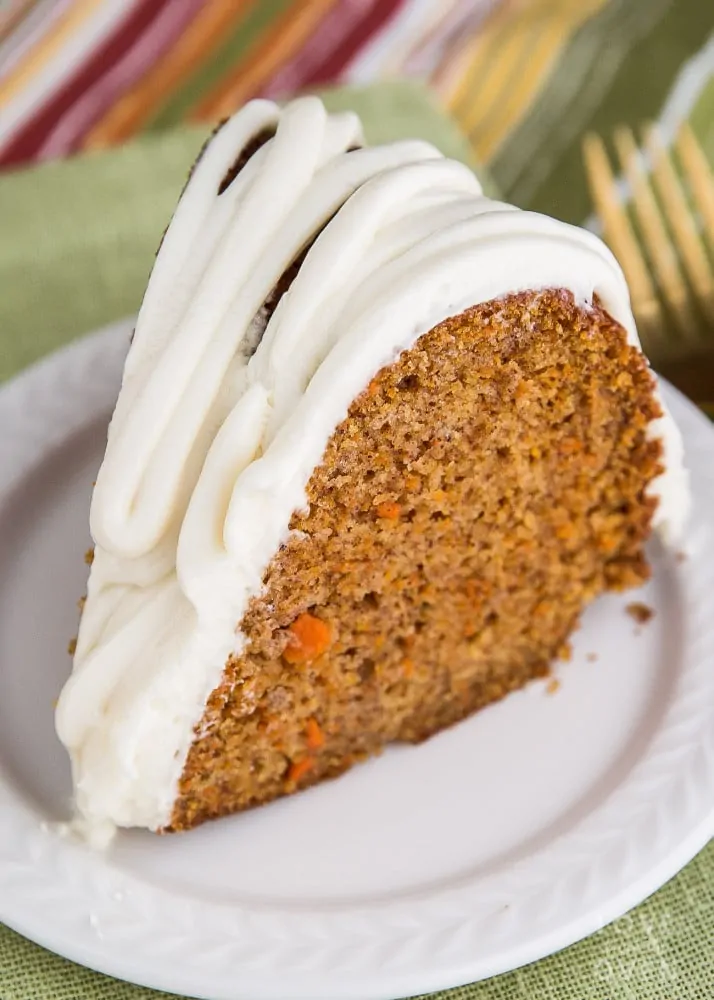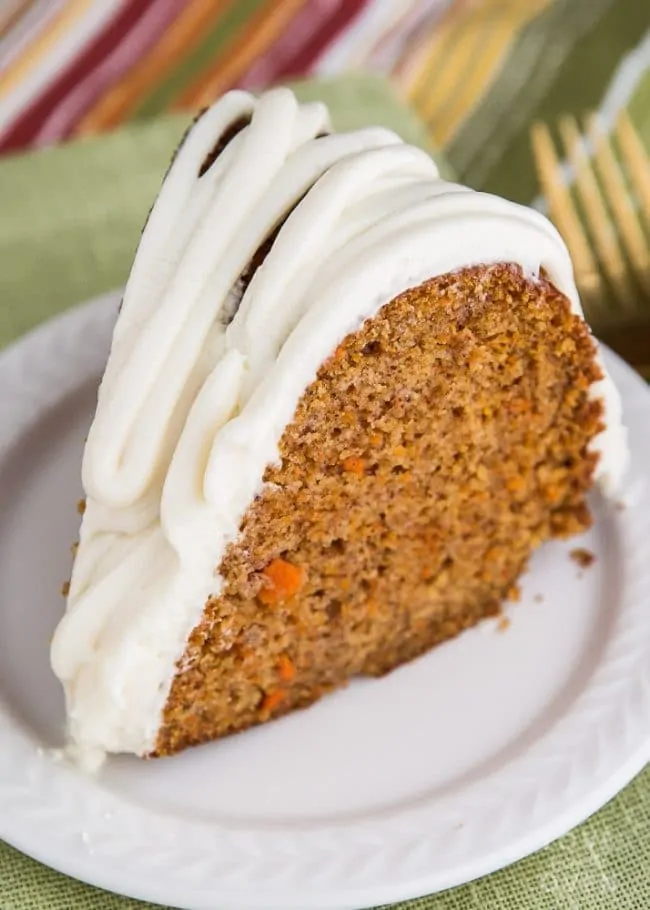 Spring is here, which means it's time for some spring cleaning. Spring cleaning of our homes, routines and even our foods. Today I'm doing a little spring cleaning with one of my favorite cakes, carrot cake! I've given this classic cake a bit of a spring cleaning makeover with this Carrot Cake Bundt Cake Recipe. I've taken a few things out of my usual recipe and added in a surprise ingredient. And it's just as delicious as ever! Thanks to Lentils.org for sponsoring this post.
My kids are picky eaters. I mean PICKY. One has a pretty severe food allergy, so I think it's almost instinctual for her to be picky, and the other, she's just like many kids and a bit averse to trying new things sometimes. The upside to these picky kids of mine is that if I can sneak extra nutrition into recipes without them noticing, then I feel very confident passing those recipes onto you and your family. This carrot cake bundt cake is one of those recipes!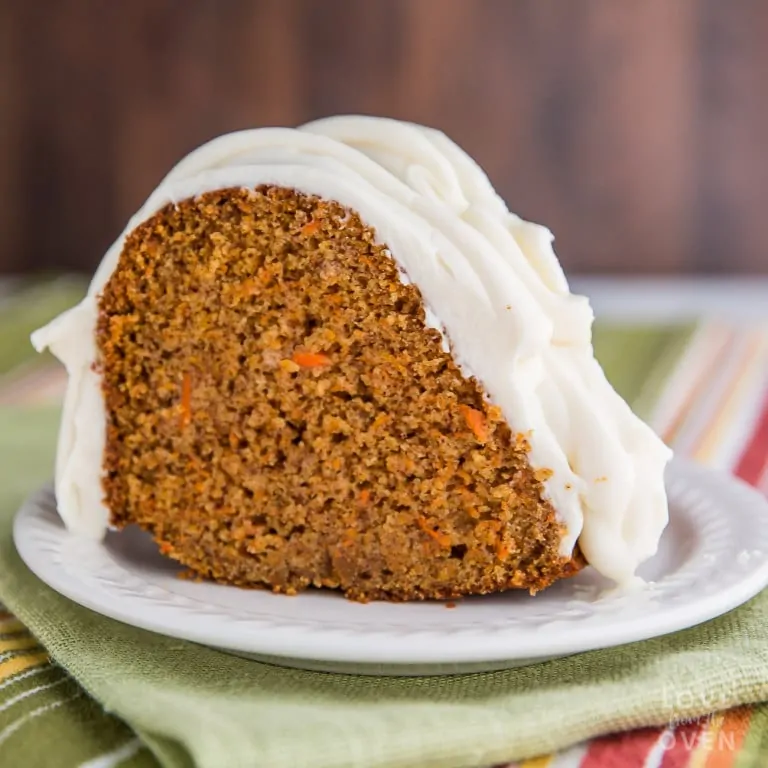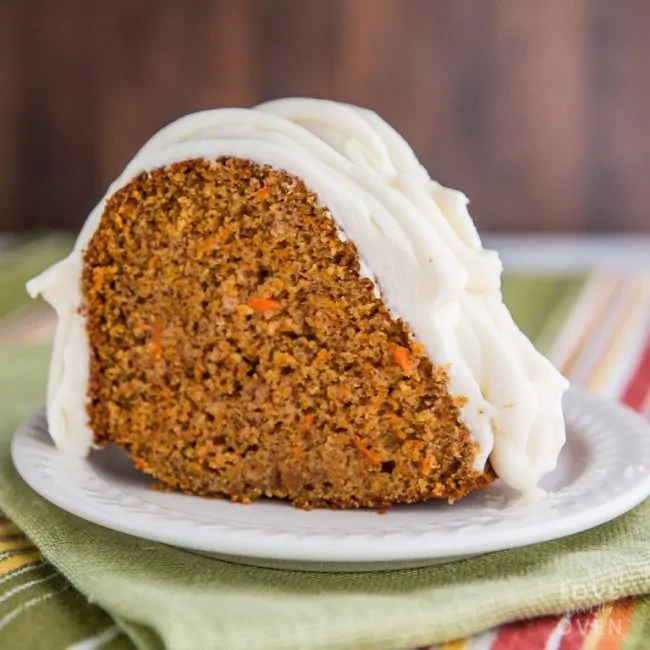 Any idea what the secret ingredient is? It's high in protein and fiber, heart smart, nutrient dense, low in fat and easy to cook. It was cooked, pureed and tucked into this carrot cake bundt cake recipe to replace some of the fat. And my entire family gobbled this cake up.
It's lentils. Yes, lentils! And it absolutely worked like a charm. Trust me on this, this carrot cake bundt cake is truly PICKY EATER IMPROVED.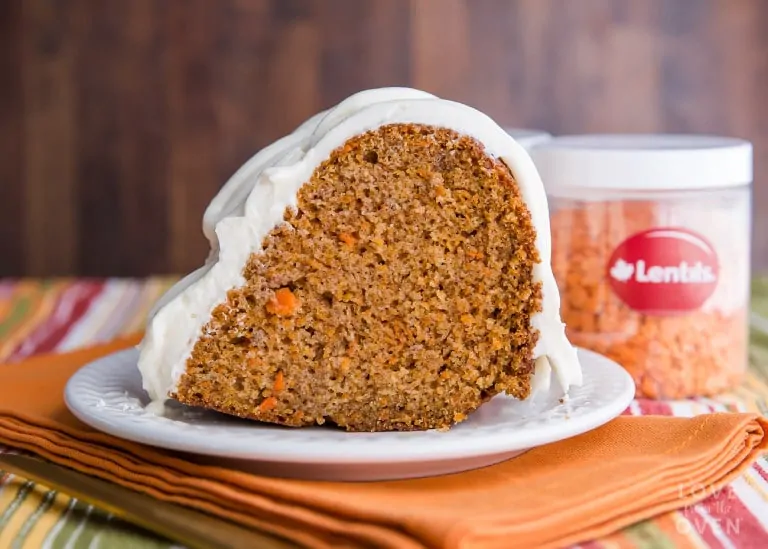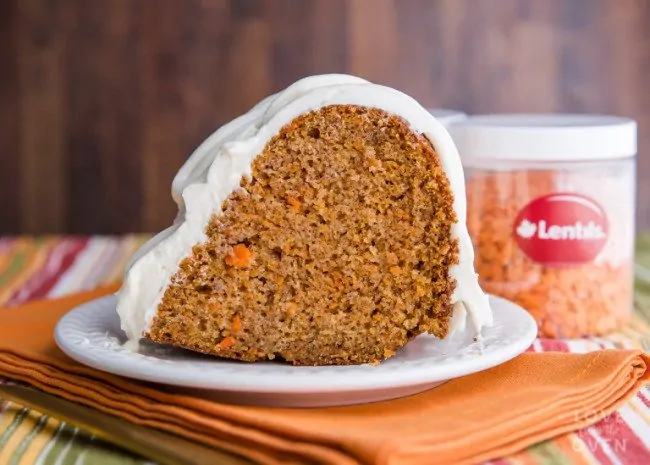 I adore carrot cake, but the average carrot cake recipe often calls for two cups of oil. TWO CUPS. It has pained me every time I've done it. I've used applesauce to cut back on some of the oil, but I've always wanted to cut back even more. When Lentils.org asked if I would like to give one of my recipes a bit of a spring cleanse using lentils, I wasn't quite sure what recipe would work. Once I learned that you can cook and puree lentils to replace up to half the fat or butter in most recipes, I knew that carrot cake bundt cake was the way to go.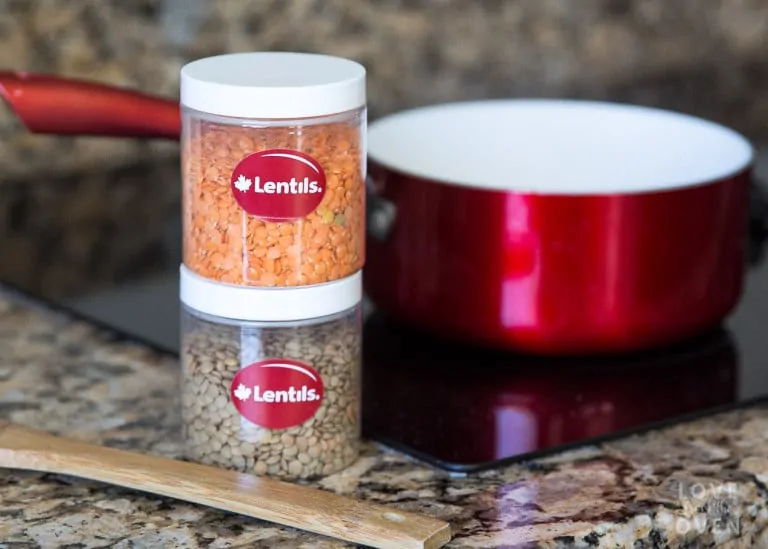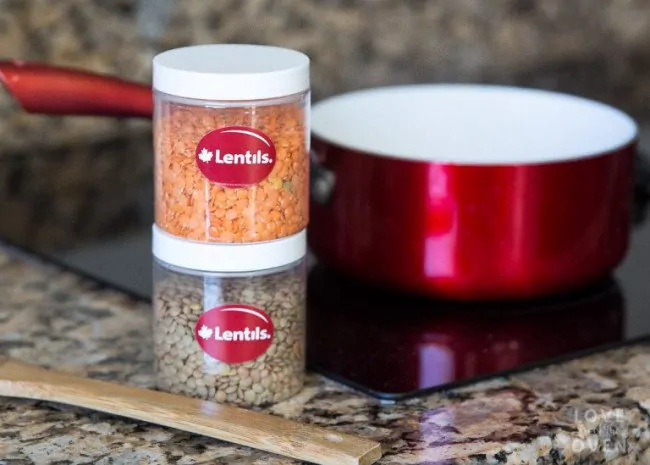 Lentils are a type of pulse crop, along with dry beans, dry peas, and chickpeas. The term "pulse" is used to describe the edible, dry seeds of legumes. The most commonly found lentils on grocery store shelves are whole green lentils and split red lentils. For this recipe I used split red lentils. Lentils easily puree into a tasty, smooth, nutritionally dense puree that can easily be stirred into a wide variety of dishes in your kitchen. The puree disappears so fussy eaters wont even know its there. But you'll know your cooking is packed with nutrition and that sometimes what you don't know can help you!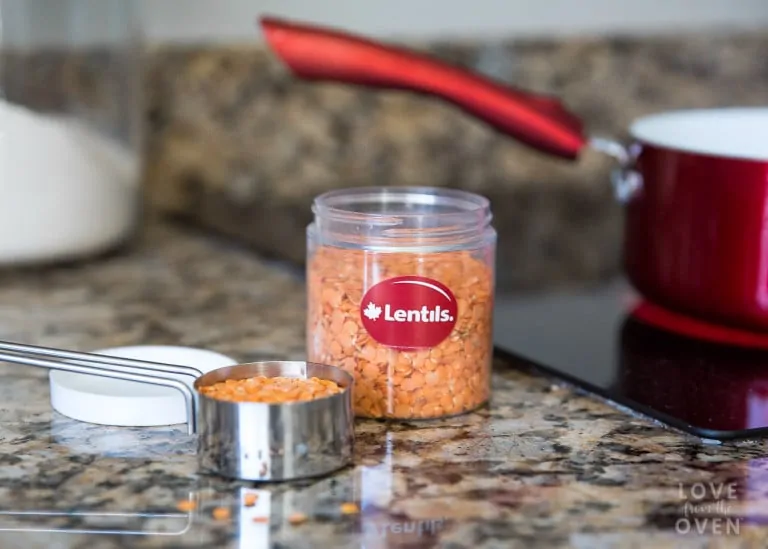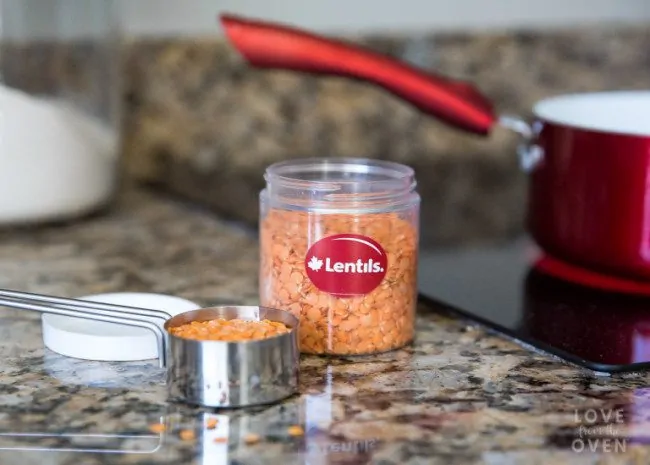 Pureed lentils couldn't be easier. I simply combined my lentils with some water and a pinch of salt and simmered for about 20 minutes. After that they went into my food processor with a bit of water. That's all there is to it!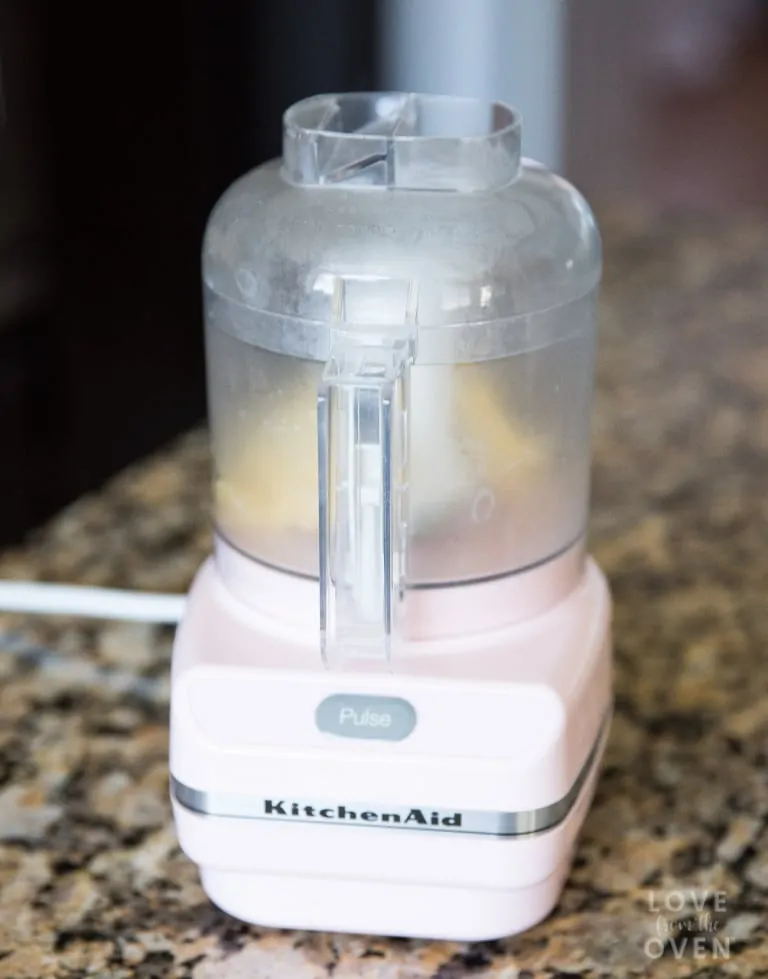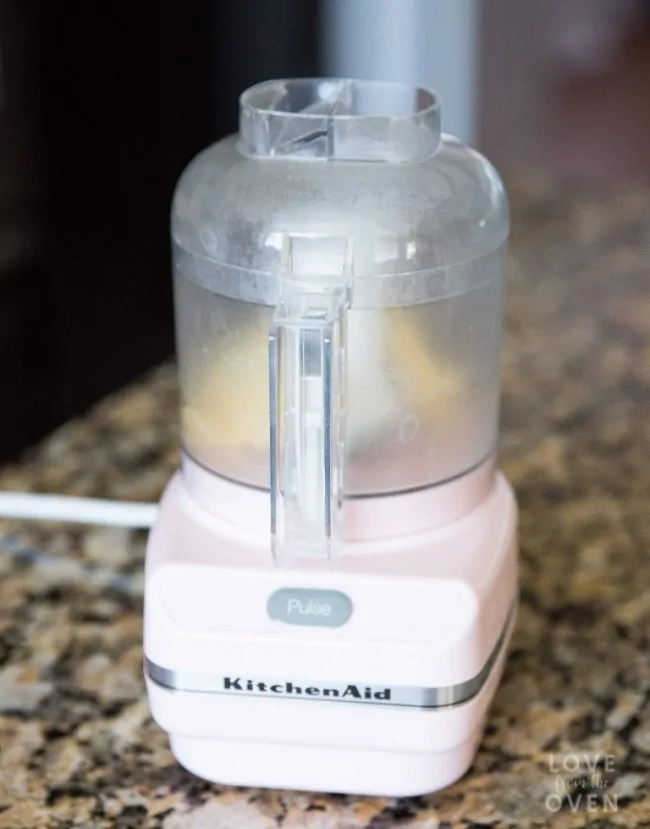 The puree is similar in texture to canned pumpkin, and you can sneak it right into your recipes. To really test the success of it with picky eaters, I told my family ahead of time that our carrot cake bundt cake contained lentils. I wanted them to be looking for and trying to find the difference. Not one of them could, and they all agreed that the cake was fantastic. I reduced the oil in this carrot cake by half, and nobody missed it. I also gave some cake to a friend, and her family didn't notice anything different either. Success! I love when I can sneak in some added nutrition!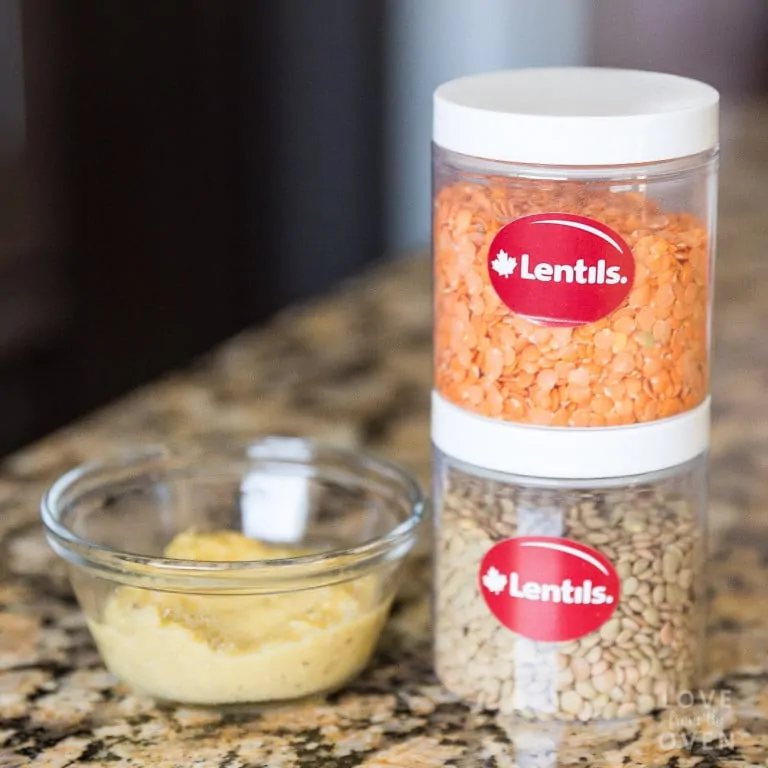 Cooked lentils and prepared lentil puree can be frozen and used within three months, or refrigerated for one week. Be sure to store in airtight containers or plastic bags. Lentils are perfect for making healthy and interesting meals to cleanse your diet and keep both your taste buds and stomach happy!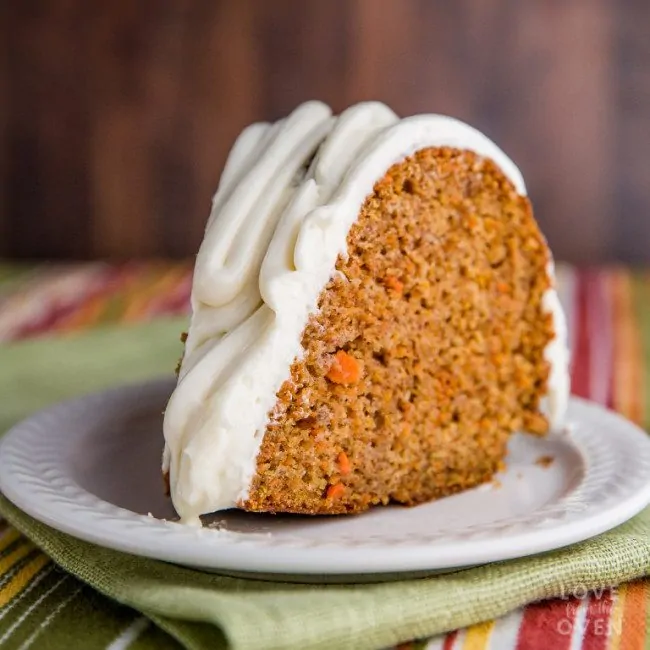 I also modified my frosting recipe a bit, reducing some of the sugar. It has more of a cheesecake flavor than a traditional sweet frosting flavor.
Carrot Cake Bundt Cake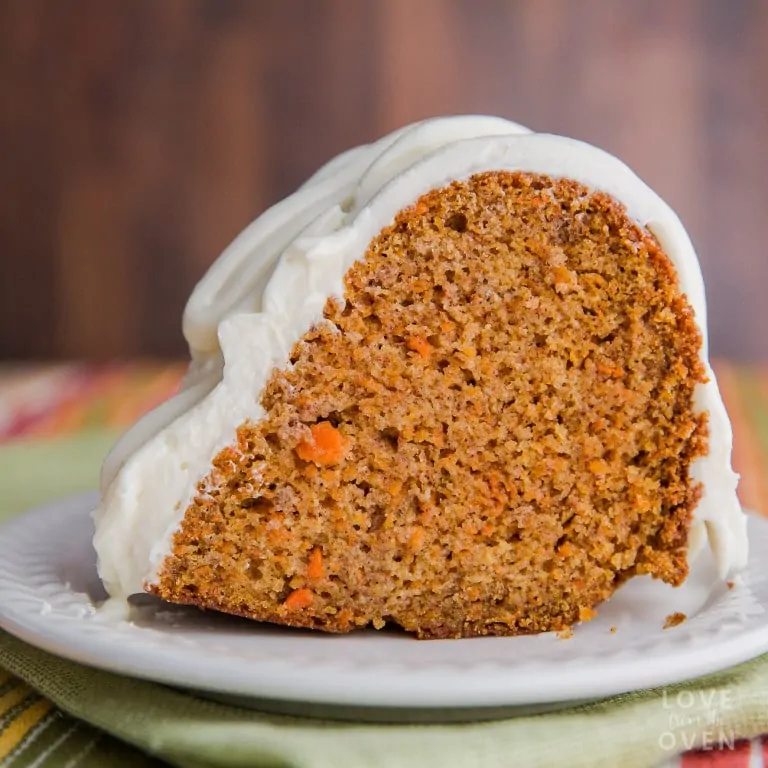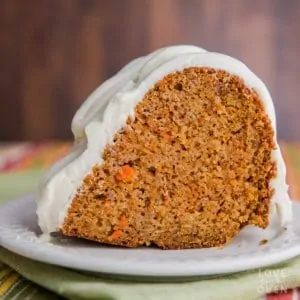 Carrot Cake
Ingredients
Carrot Cake
1 1/2

cups

all purpose flour

1 1/2

cups

white whole wheat flour

2

teaspoons

baking soda

1

tablespoon

cinnamon

1/2

tsp

nutmeg

1

teaspoon

salt

2

cups

granulated sugar

4

eggs

1

cup

vegetable oil

you could use coconut oil or another oil if you prefer

1

cup

applesauce

1/4

cup

red lentil puree*

measured dry

2

teaspoons

vanilla extract

3

cups

shredded carrots
Frosting
8

oz

softened cream cheese

1/4

cup

softened butter

2

cups

powdered sugar

2

teaspoons

vanilla extract

Pinch of salt

2-4

tbsp

milk
Instructions
*Lentil Puree
To create lentil puree, combine 1/4 cup dry red lentils with 1 cup water and a pinch of salt in a medium saucepan over medium-high heat. Bring the works to a full boil then adjust and lower the heat, just enough to maintain a slow, steady simmer. Cover tightly and continue cooking until the lentils are soft and tender, about 15 to 20 minutes. For the lentil puree, pour the cooked lentils into your food processor. Add approximately 1/8 cup water and process until a smooth puree resembling canned pumpkin forms, two to three minutes. If the texture seems too thick, add another tablespoon or so of water.
Cake
Preheat oven to 325 degrees

Grease and flour a 12 cup Bundt cake pan.

In a large bowl, mix flours, sugar, baking soda, cinnamon, nutmeg and salt.

In a separate bowl, beat eggs slightly. Add oil and vanilla extract to eggs and stir to combine. Add shredded carrots, lentil puree and applesauce to mixture and stir to combine.

Add wet mixture to dry mixture and stir until just combined. Do not over stir.

Spoon batter into your pan and bake for approximately 60 minutes or until a toothpick inserted into the center of the cakes comes out clean.

Cool cake for approximately 10 minutes in pans, then transfer cake to wire racks to cool completely prior to frosting.
Frosting
In a mixing bowl, beat together softened cream cheese and butter until light and fluffy. With mixer on low, slowly add powdered sugar, mixing well. Add in vanilla, salt and whipping cream. Beat on medium for approximately three minutes. If frosting is thicker than you like, you can add an additional tablespoon of milk. Drizzle over cooled cake. Store cake and frosting in refrigerator.
Disclaimer
Nutrition information is estimated as a courtesy. If using for medical purposes, please verify information using your own nutritional calculator. Percent Daily Values are based on a 2000 calorie diet.
I can't wait for your family to try this carrot cake bundt cake recipe, and see just how delicious it is using lentils.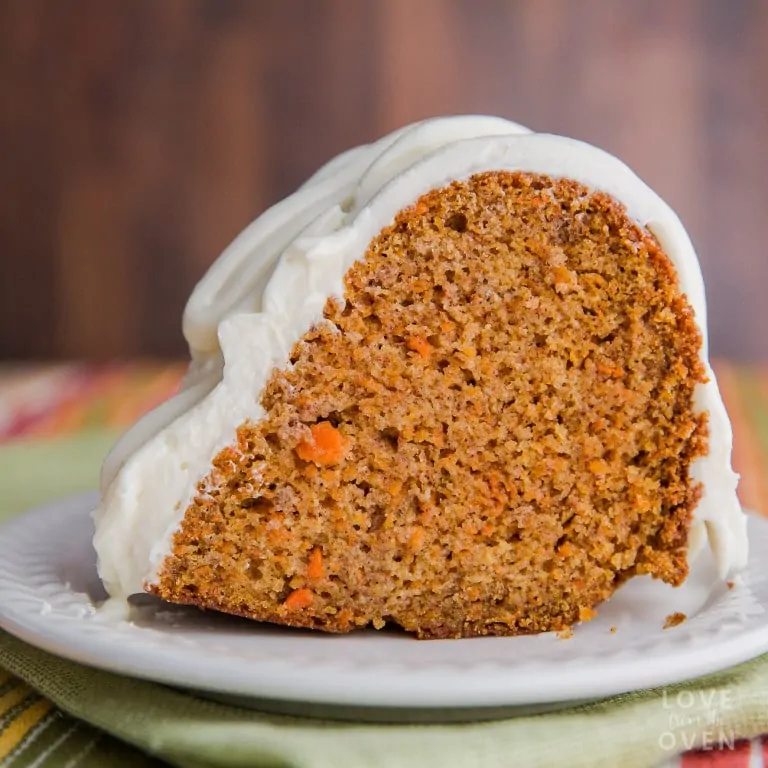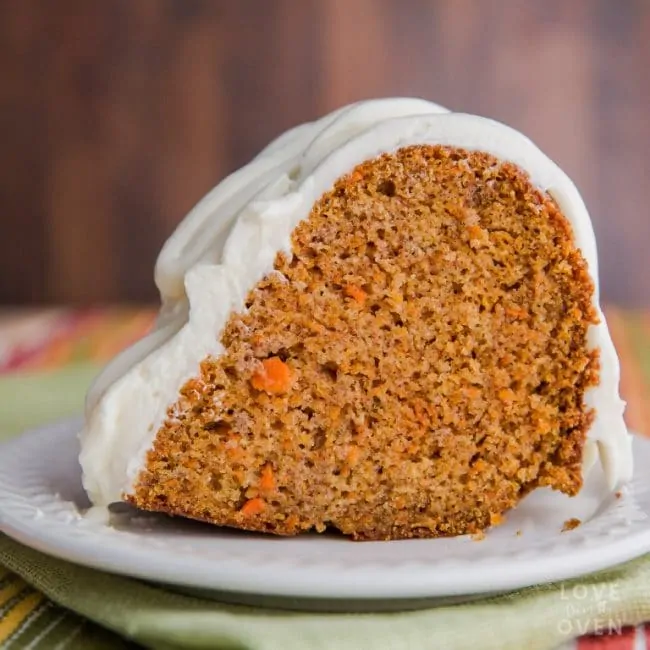 Disclosure:
This is a sponsored conversation written by me on behalf of Lentils.org. The opinions and text are all mine.