If you love peanut butter and chocolate, you are in for a treat. I made Chocolate Chip Peanut Butter Bars, and let me tell you, they are all kinds of amazing. Like someone come take them away from me before I go back for just one more bite (for the fifth time).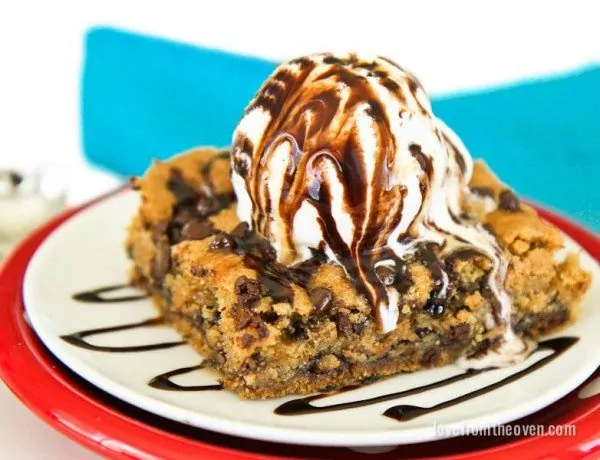 These bars are fantastic served warm, topped with some ice cream, but they are equally delicious just cut and served at room temp. I'm pretty sure they'd be good any way you decided to enjoy them.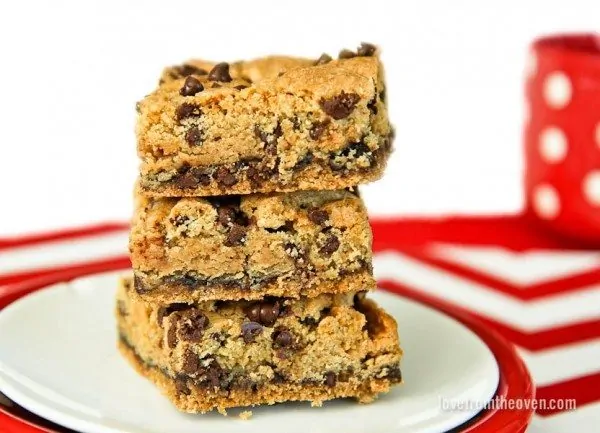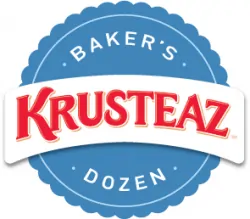 These bars start with a Krusteaz Molten Deep Dish Classic Cookie Mix. I've recently partnered with Krusteaz to share some great recipes that can be made using their mixes. With school back in session, I find myself spending a pretty ridiculous amount of time in my car each day, with no more than about 1 hour and 45 minutes at home at any given time. With one in elementary school and dance classes four days a week, and one in preschool, various therapies and dance, in addition to the regular errand running. I feel like I am coming and going non-stop. Oh wait, I am!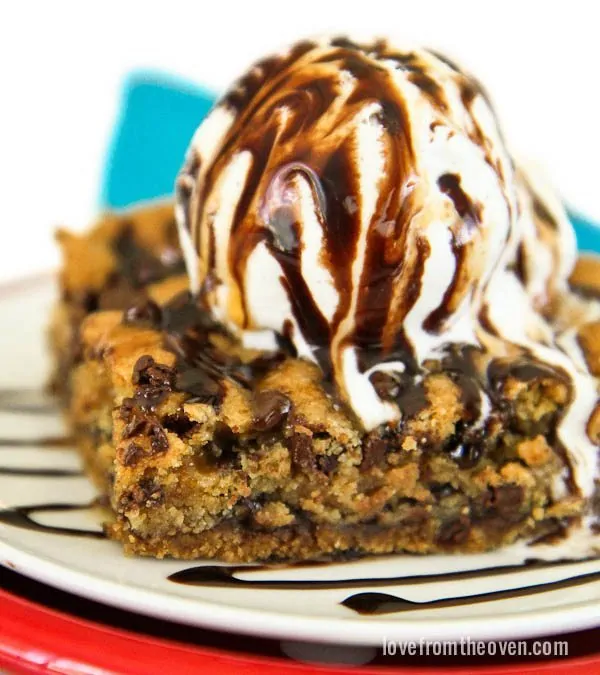 Let's just say owning a motorhome almost seems like a really great option right about now (can I get some sort of satellite WIFI on that?). With so much coming and going, finding my baking time has been very challenging. I'm trying to find pockets of time that I can make something and get it both in and out of the oven, usually in less than 90 minutes. The Krusteaz mixes have really come in handy.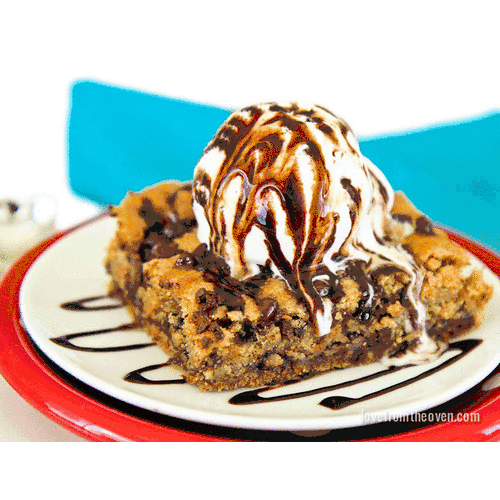 These delicious bars can be put together and baked in no time. I'm all about that.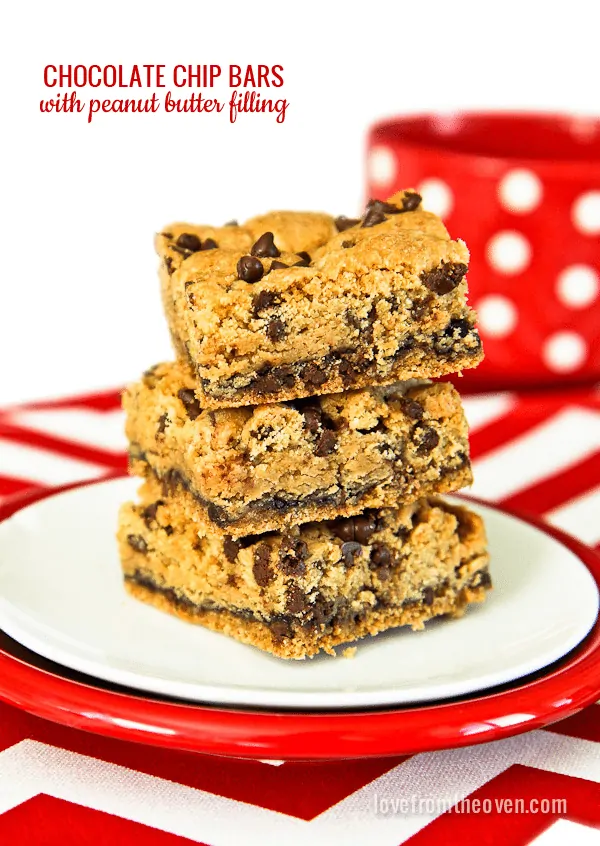 I'm excited to share some of the fun and delicious ways that I am using Krusteaz mixes in my kitchen, and hopefully create some really yummy recipes that you can enjoy in yours. These Chocolate Chip Peanut Butter Bars are absolutely amazing, dare I say, addictive! This is one of those recipes where you look at the ingredient list and think to yourself, there is just no way this can't be great. 🙂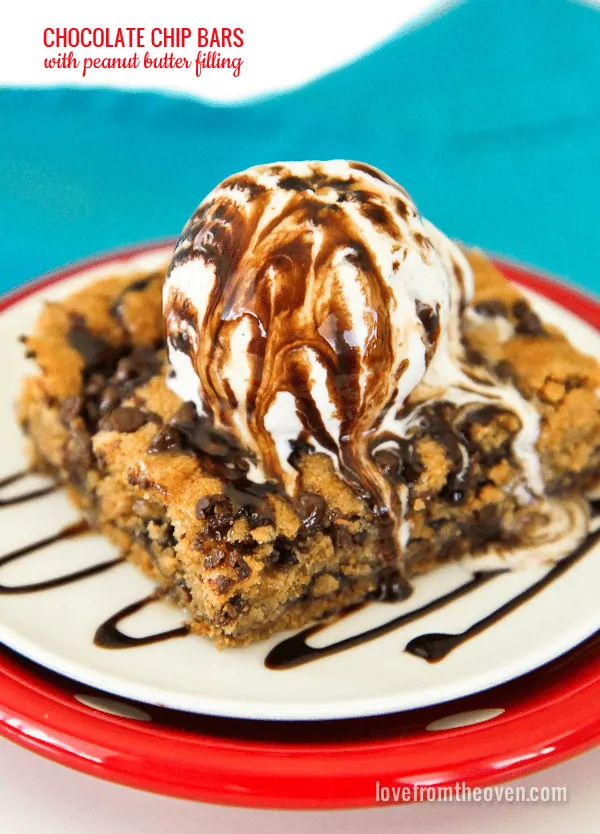 So I mentioned how my baking time is really cut short these days. Well, when I was making these, I cut the edges off (I'm a life long non-crust fan). In my hurried state, I didn't manage to get them wrapped up and saved right away. Well it turned out that actually was a good thing. If you cut the edges off of these, or probably any bar cookie or brownie, they tend to get a little crunchy and you have a cookie biscotti like treat. Um, bonus! How fun is that!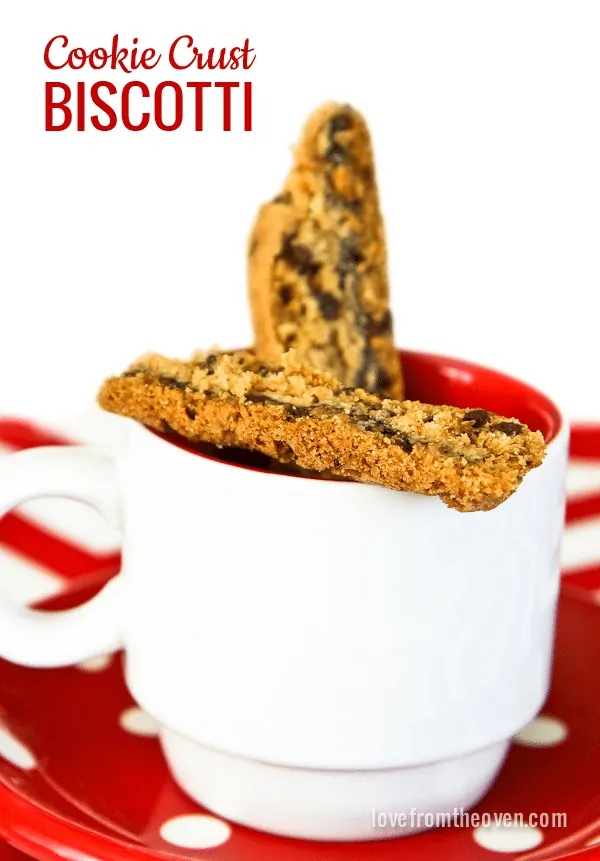 Okay, let's get baking. I was able to whip these up and get them in and out of the oven all in about an hour. Gotta love that!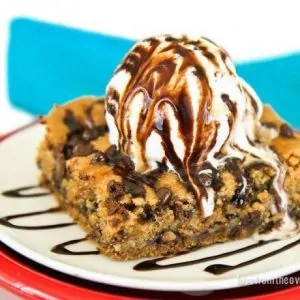 Chocolate Chip Peanut Butter Bars
Recipe courtesy of Krusteaz.
Ingredients
1

package Krusteaz Molten Deep Dish Classic Cookie Mix

1/3

cup

butter

softened

1

egg

1

cup

mini chocolate chips - divided into 1/2 cup portions

1/2

cup

peanut butter

1/2

cup

sweetened condensed milk

1

pouch Molten Chocolate

enclosed
Instructions
Preheat oven to 350?F.

Lightly grease 8x8-inch pan.

In medium bowl, stir together cookie mix, butter, egg, and 1/2 cup chocolate chips.

In separate bowl, blend peanut butter and sweetened condensed milk.

Press half of cookie dough into prepared pan.

Spread molten chocolate filling over dough.

Top with peanut butter mixture.

Crumble remaining cookie dough over peanut butter layer and top with remaining chocolate chips.

Bake 36-40 minutes or until center is set.
Disclaimer
Nutrition information is estimated as a courtesy. If using for medical purposes, please verify information using your own nutritional calculator. Percent Daily Values are based on a 2000 calorie diet.
Seriously. Make these. Serve them warm with ice cream, or just like a blondie or brownie, just make them. Everyone around you will appreciate it, trust me. SO good!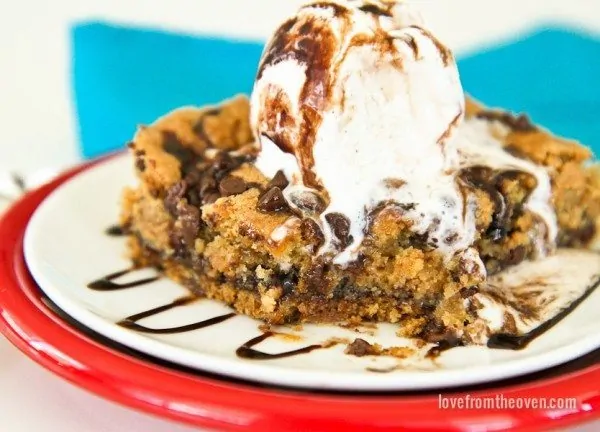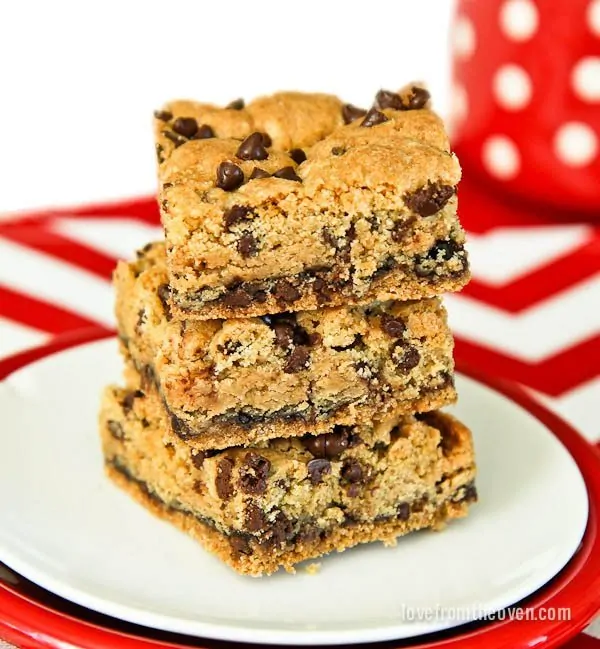 Next month I'll be sharing a super easy breakfast for dinner recipe with you from Krusteaz, and I've got a sweet gluten free recipe in October. Stay tuned!