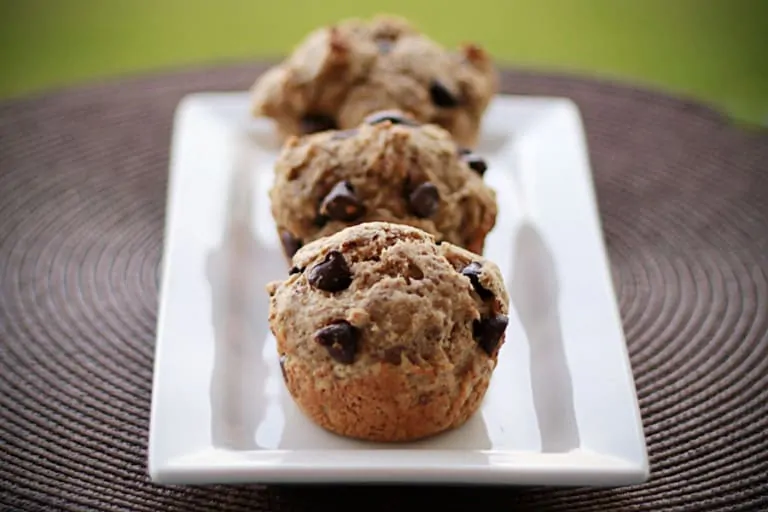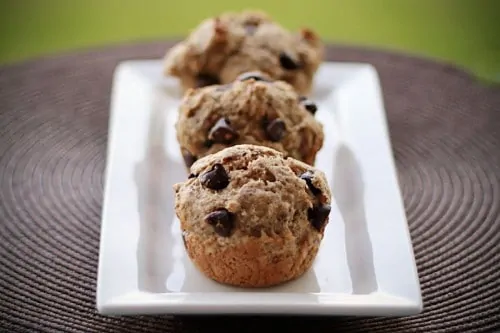 Let's talk muffins. I probably bake muffins more than anything else. I like muffins for a few reasons – they are already sized in a perfect portion, my daughter can get them herself for breakfast, they freeze nicely and almost every muffin recipe I try is very forgiving and flexible.
While I love muffins, everyone knows the great big Costco muffins or muffins from Starbucks are hardly good for you – you could probably eat a sheet cake for the calorie load of just one of those moster muffins from Costco. So slowly but surely I'm making over as many muffin recipes as I can. I have a few goals when I do a muffin makeover – to make them lower in fat, to replace the white flour for whole wheat (white whole wheat most of the time), and to add in some hidden extra nutrition. But they have to taste great, or my ridiculously picky seven year old will not be eating them, and thus all my other efforts are pretty much pointless.
I have a number of recipes that I use, but the Chocolate Chip Sour Cream Muffin is by far the favorite (a close second to pumpkin). The original recipe came from a friend of mine, and it is basically a chocolate chip cookie in muffin form. It is DIVINE. But it's also not the healthiest thing out there (probably a bit more suited for dessert). So with some trial and error, I have made over that recipe to one that is still de-lish, but it has a bit more going for it in the health department. It's not a fat-free bran muffin, but it's a nice whole grain start to the day…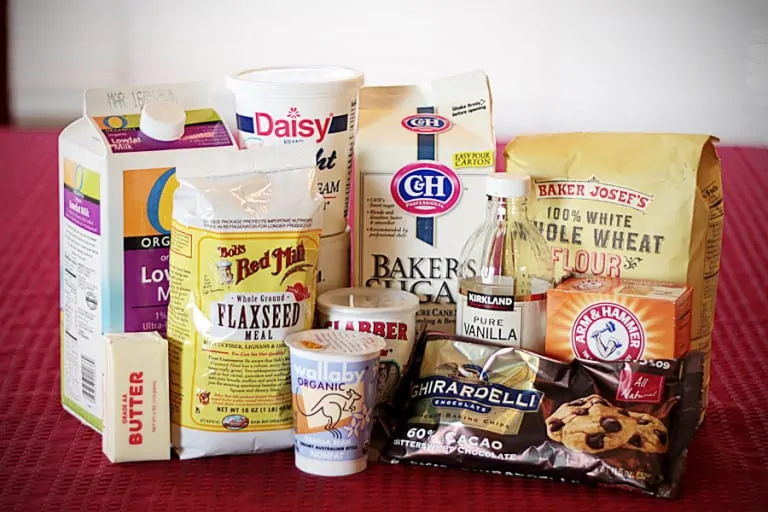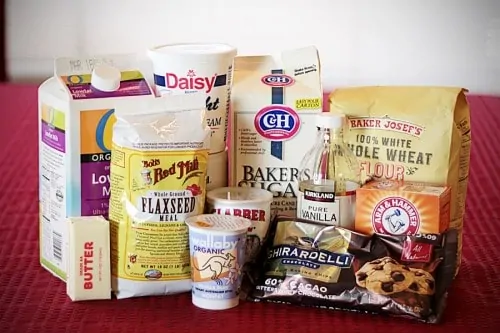 Here's what you need….
Chocolate Chip Sour Cream Muffin Make Over Recipe
Pre-heat oven to 375 degrees
Dry Ingredients:
2 cups white whole wheat flour (I love Trader Joe's or King Arthur's, which are likely the same product)
1/2 cup of sugar
1/2 cup of flax seed meal (Bob's Red Mill is my favorite)
1 tsp baking powder
1/2 tsp baking soda
1/2 tsp salt
Wet Ingredients
1/2 cup light sour cream
1/4 cup melted butter
one container light or fat free vanilla yogurt
1 tbsp vanilla
1 egg and 1 egg white
1/3 cup milk
1/2 cup chocolate chips
Mix up the dry ingredients in a large bowl. This recipe features two of my favorite make over ingredients – white whole wheat flour and flax seed meal. These two items in place of white flour instantly give you a bit of a healthier recipe.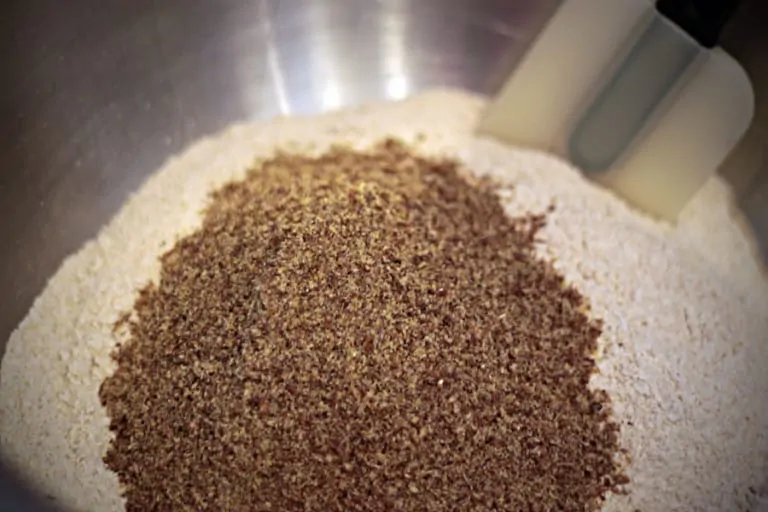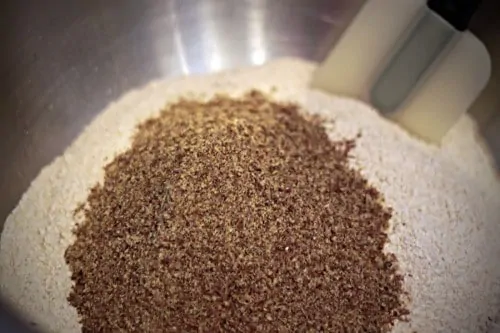 I mix my wet ingredients in my mixer. I blend everything together before adding the butter, as I'm usually added the butter straight out of the microwave where it's toasty warm.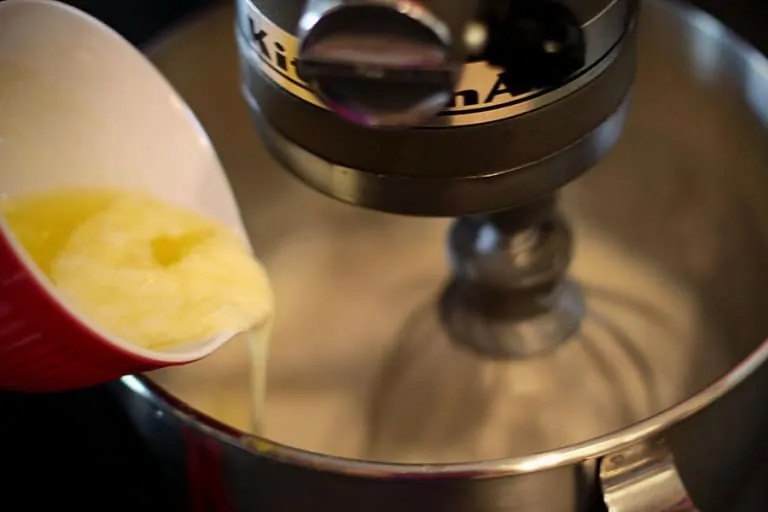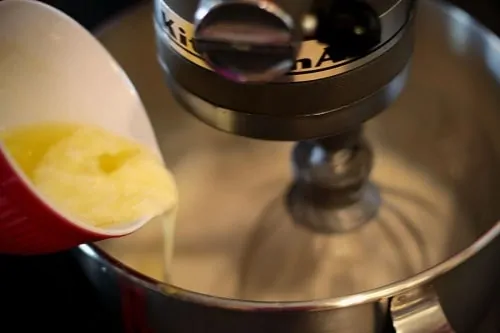 The wet ingredients come out a bit lumpy. It's not a super smooth batter, so if it looks a bit goopy, that's okay.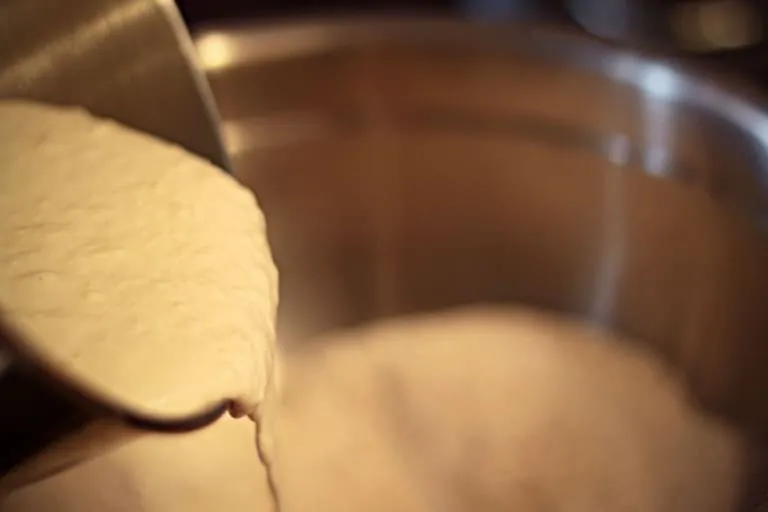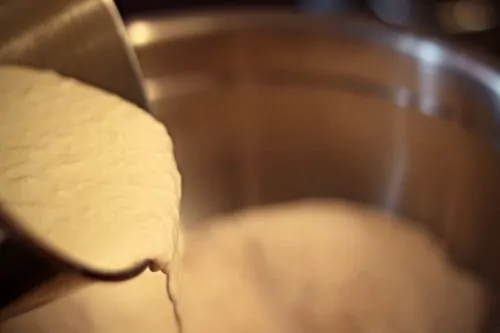 Mix together the wet and dry ingredients. The batter will be fairly dry (and honestly a bit of a challenge to mix).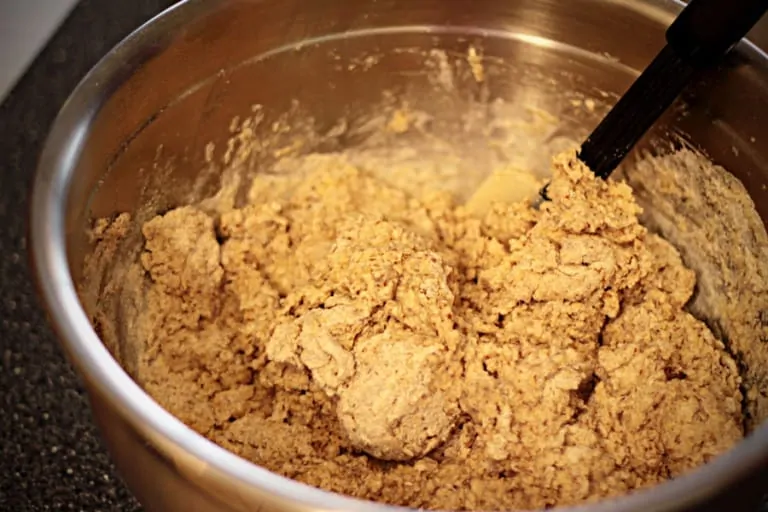 I keep my milk out and add little bits to the batter to get to the consistency that I want. It's a VERY sticky and thick batter, so you just want to get it to the point where everything is moist.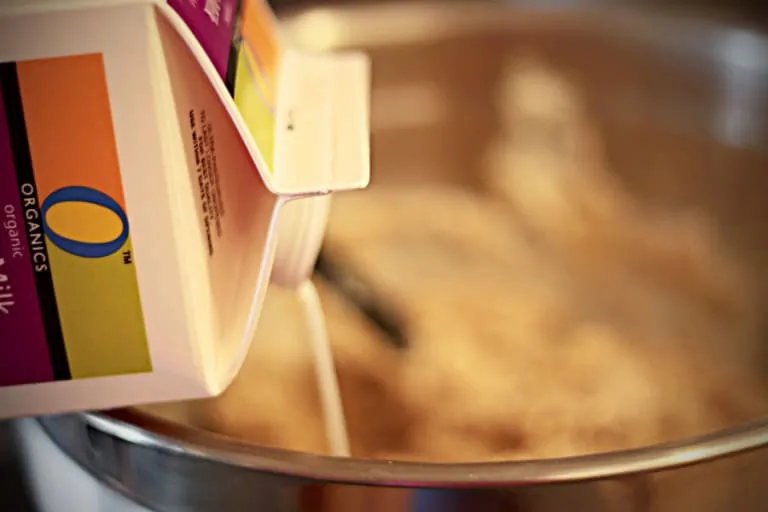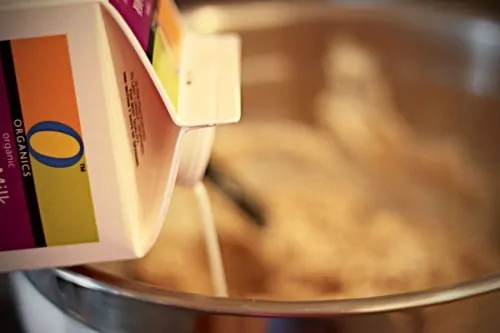 Once the batter is coming together, I add in the chocolate chips…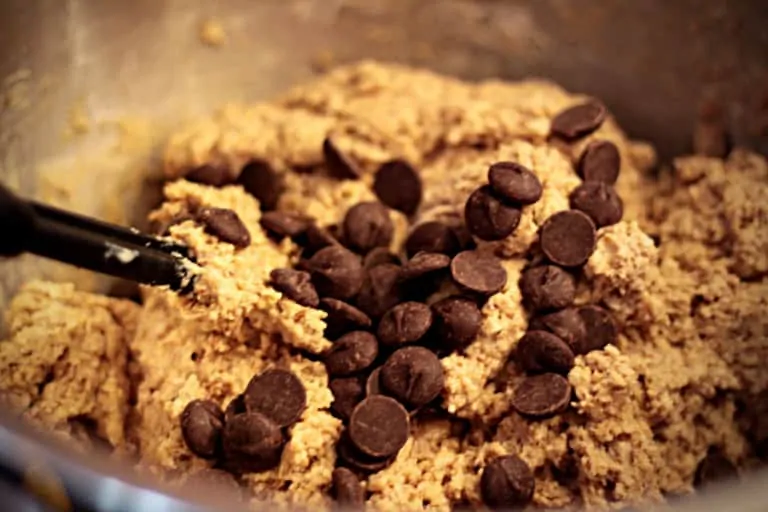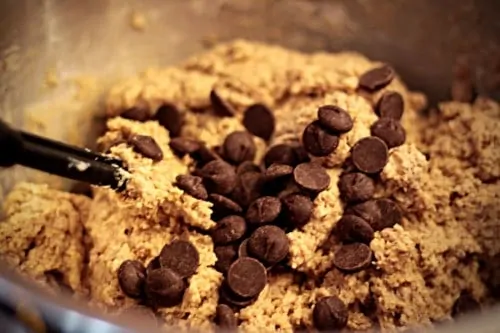 After it's all mixed together, scoop into a muffin pan. I spray my pans with a cooking spray first, but if you were to use liners, you could pass on that. The recipe makes about 12 muffins. I almost always double the recipe, for 24 muffins.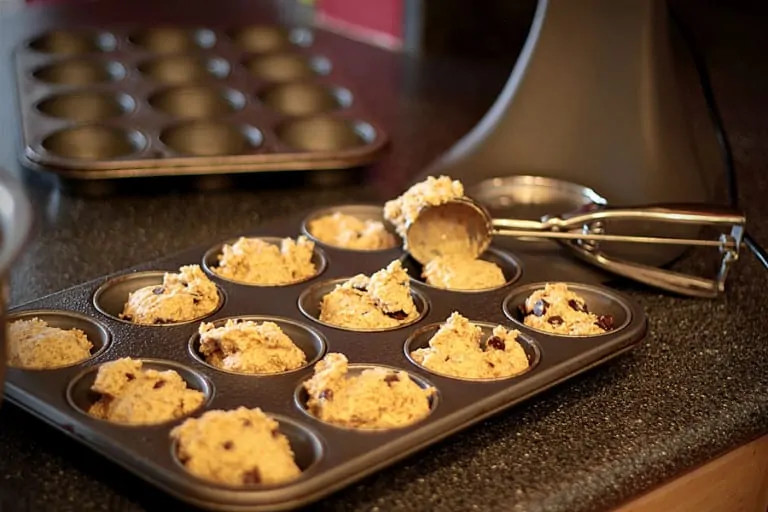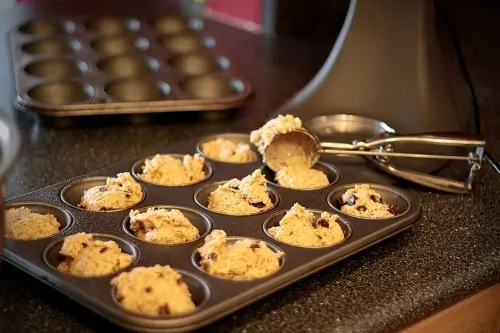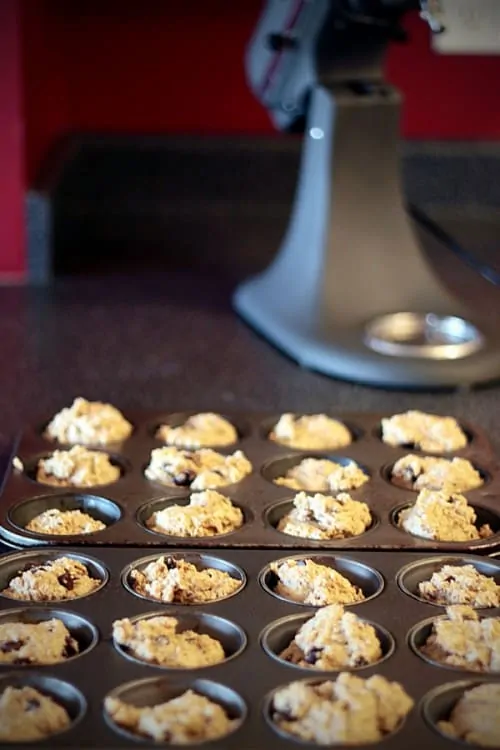 I cook my muffins for about 14 minutes, but you want to keep an eye on them once you get to about 12 minutes. Wait for the tops to turn a bit golden, and than you are good.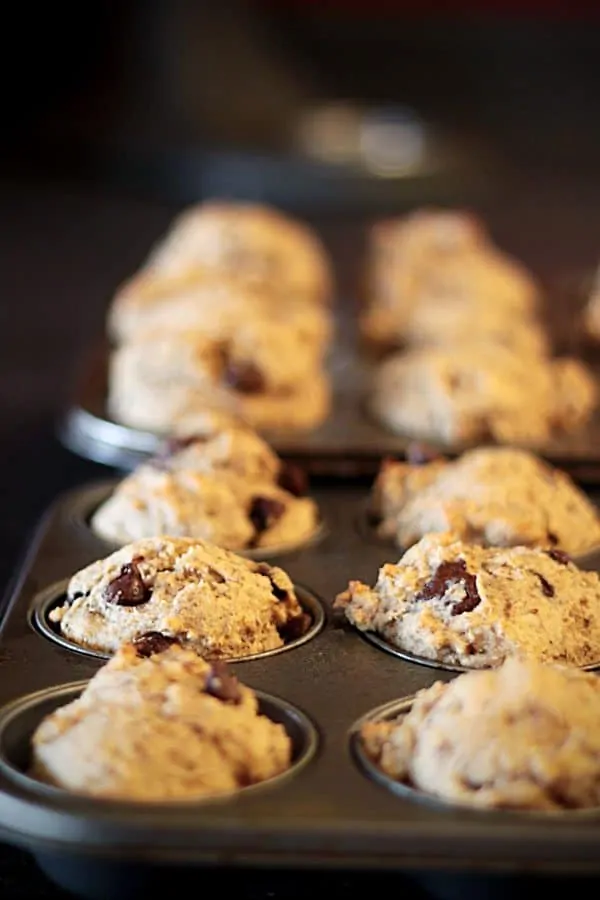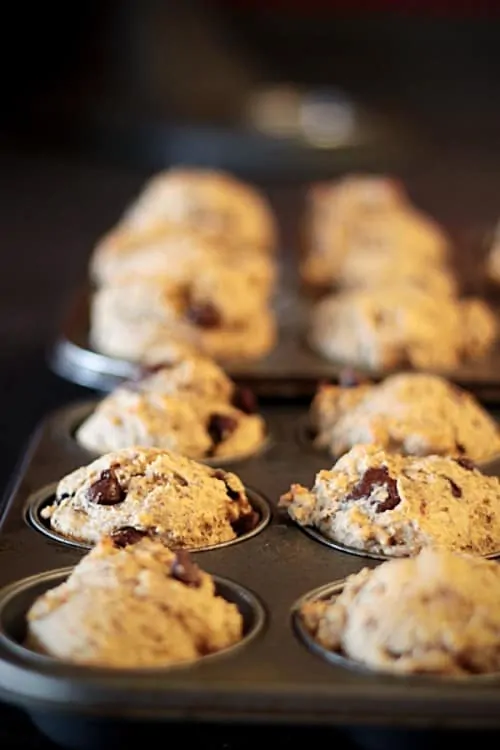 Let cool for 10-15 minutes, than pop them out of the pan. After they are completely cool, I put mine into freezer bags and than keep them in the fridge.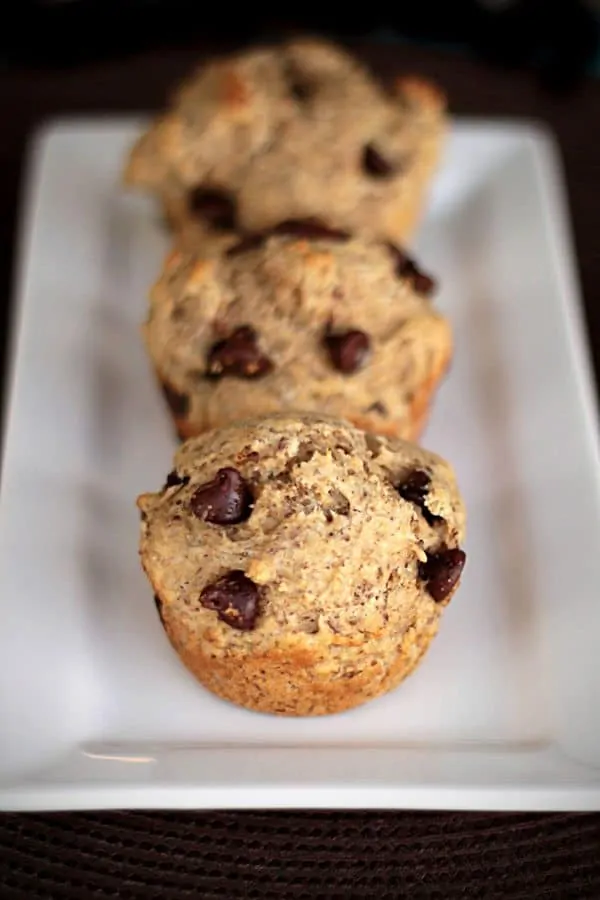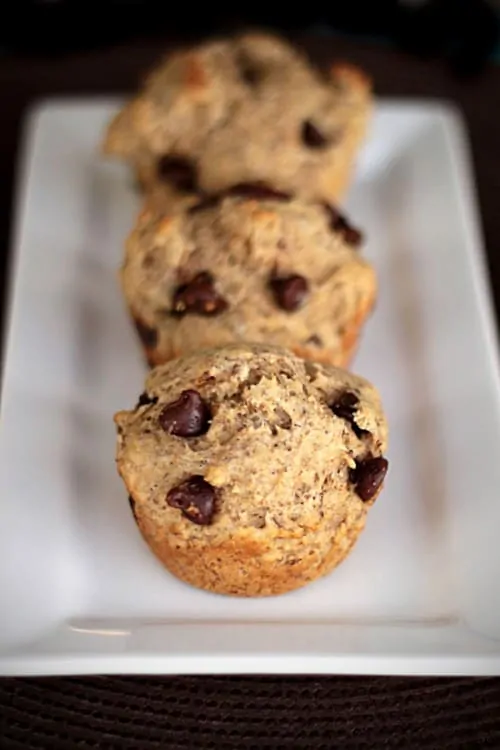 My daughter likes to eat them cold, but they are great after 20-30 seconds in the microwave if a hot melty chocolate muffin is more your style. They are great to add to lunches or for a quick after school snack on the go. Enjoy!