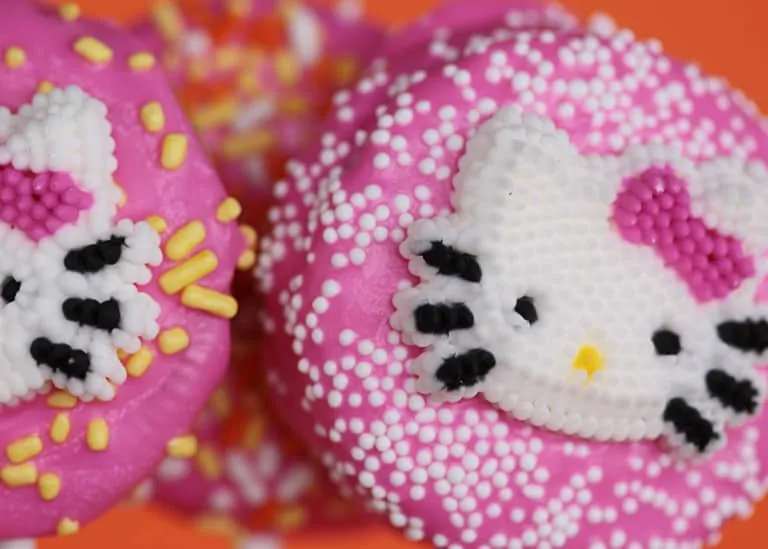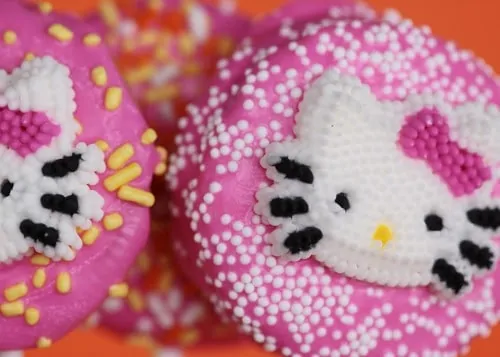 In April our youngest daughter will be turning one, and I guess it's time to start thinking about her first birthday party. I think every first birthday is super special (heck, every birthday for that matter – I mean I'm always up for cake!), but Grace's feels a bit more so. Grace came to our family through the miracle of open adoption.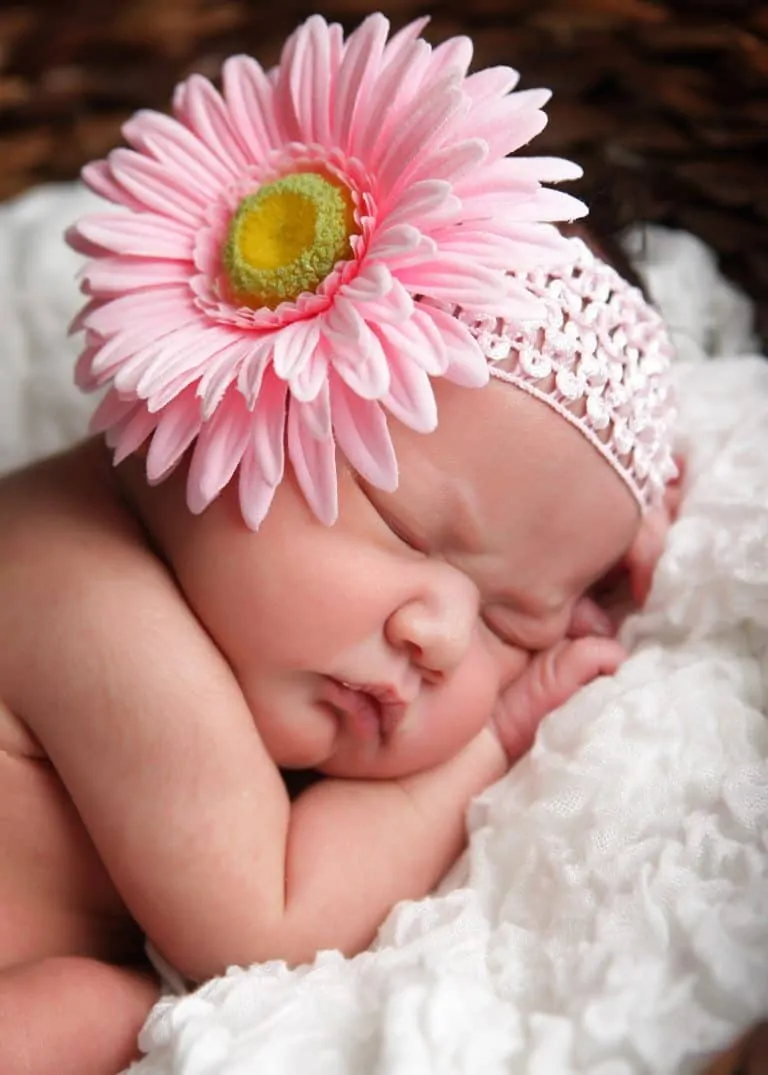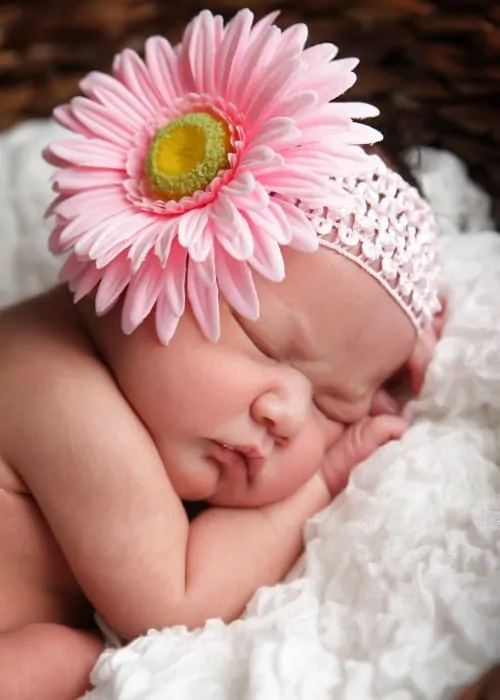 Anyone who has dealt with infertility or been on the adoption journey knows it's a long and emotional one, and some days I still can't believe that this beautiful, healthy and happy little sweetheart is our daughter.
Anyways, so it will be a big celebration, and the only thing I know for sure is the colors will be orange, pink and yellow. Looking in my baking cabinet today I thought it might be a good idea to start trying out ideas for treats for her party. I decided to go with chocolate covered marshmallow pops and chocolate covered vanilla oreo pops.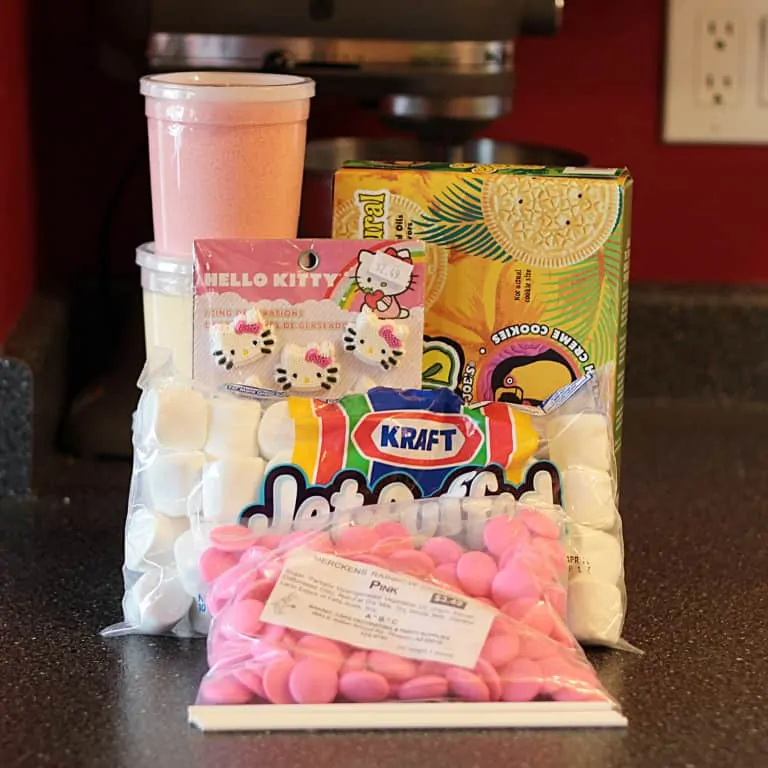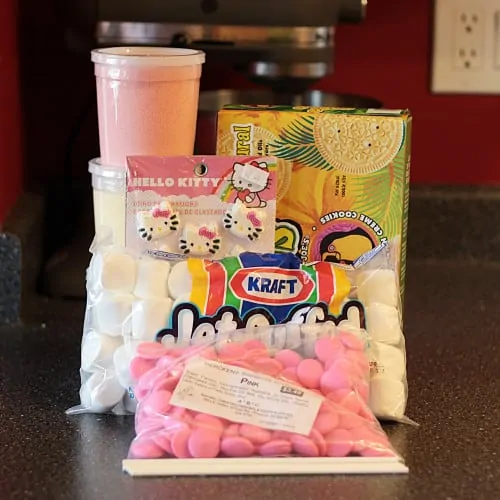 I started with dipping the sticks in chocolate and than popping them into the marshmallows. I find that doing this, and letting the chocolate set up before dipping the entire marshmallow, makes it a bit more sturdy on the stick (and less likely to take a dive into your bowl of chocolate).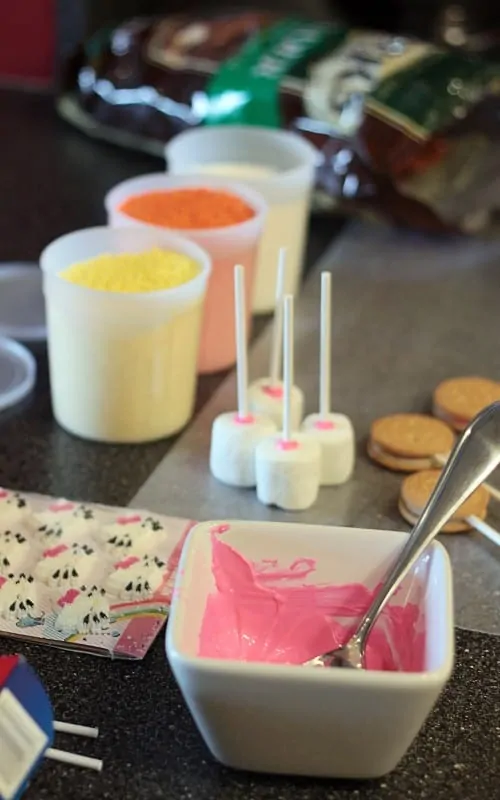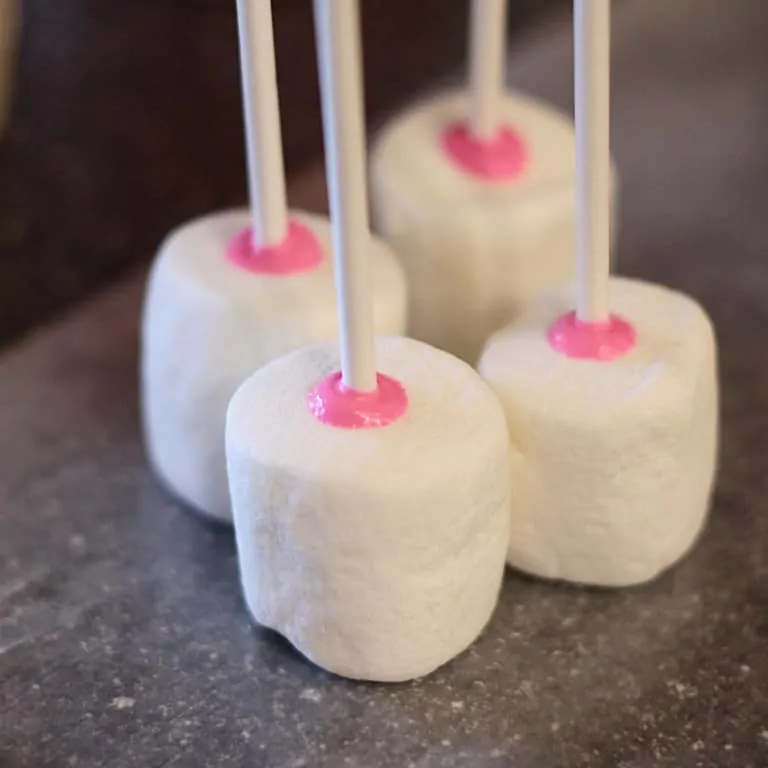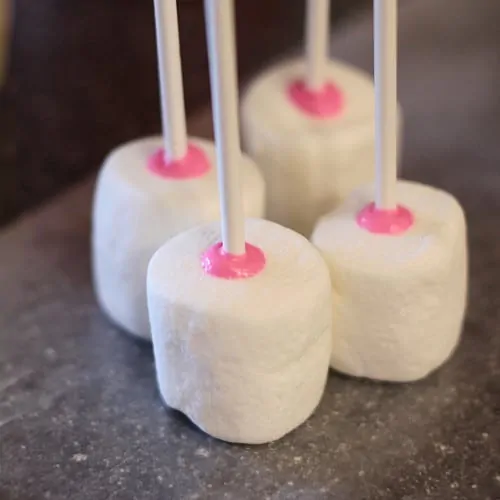 I took the oreos (well to be specific, the Trader Joe's Joe Joe's. Yummy!) apart and put some chocolate inside to hold the sticks inside the cookies.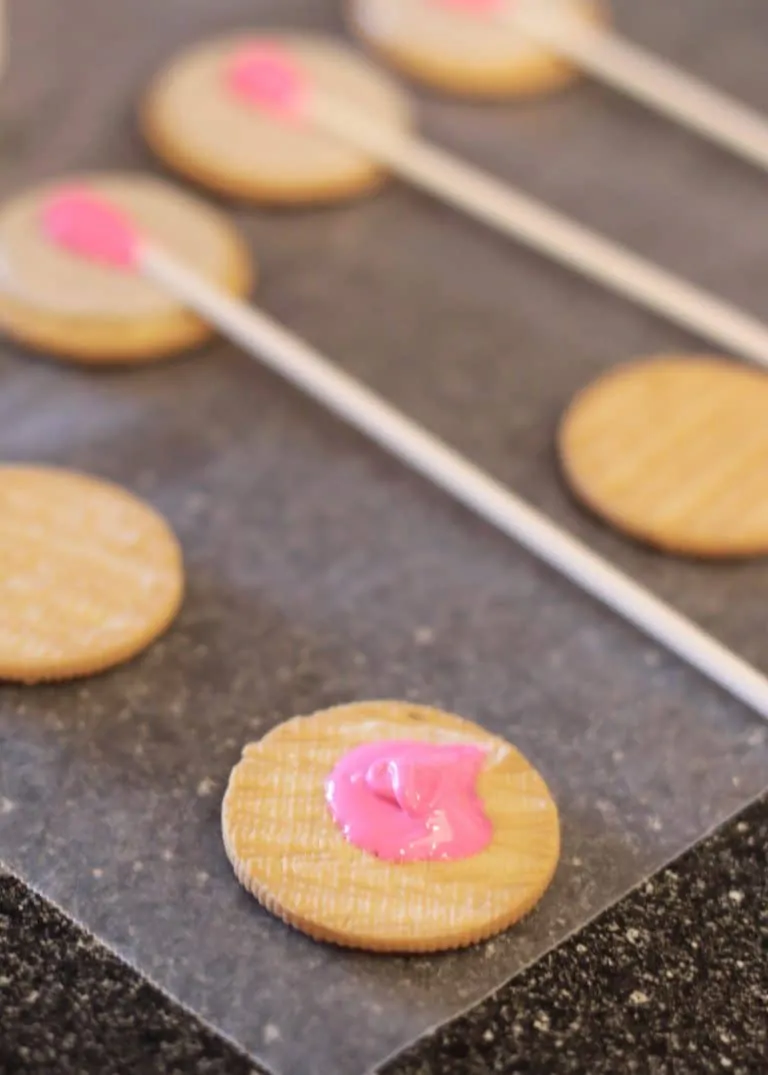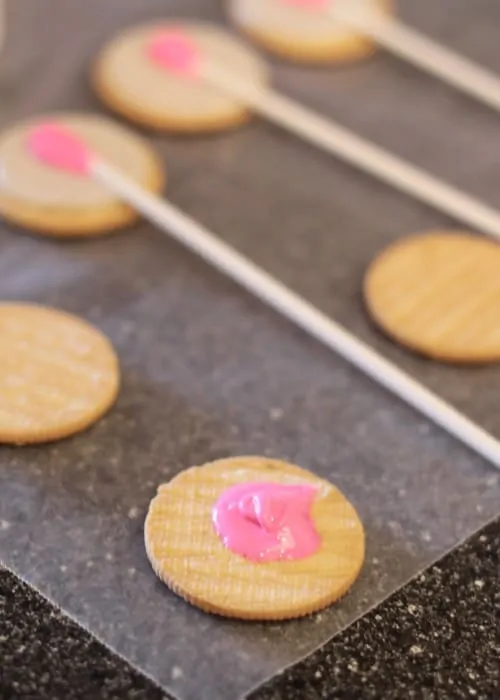 After that I put the top back on the cookies and let the chocolate set up before dipping the entire cooking into chocolate.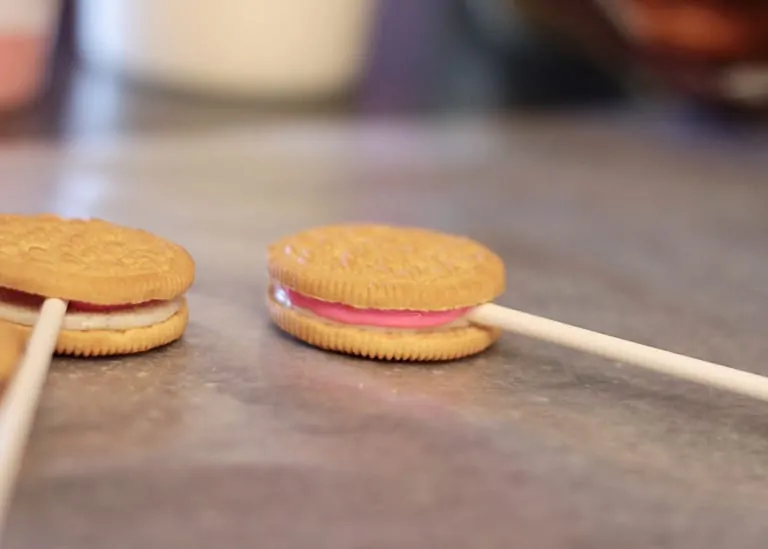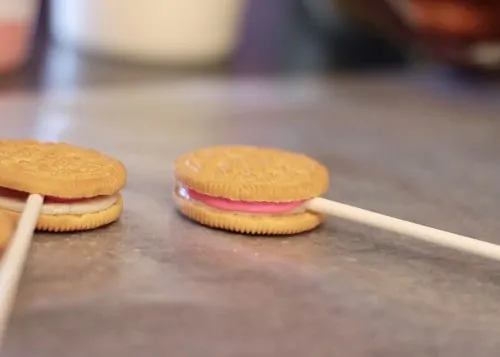 Yeah. I think these are going to be cute.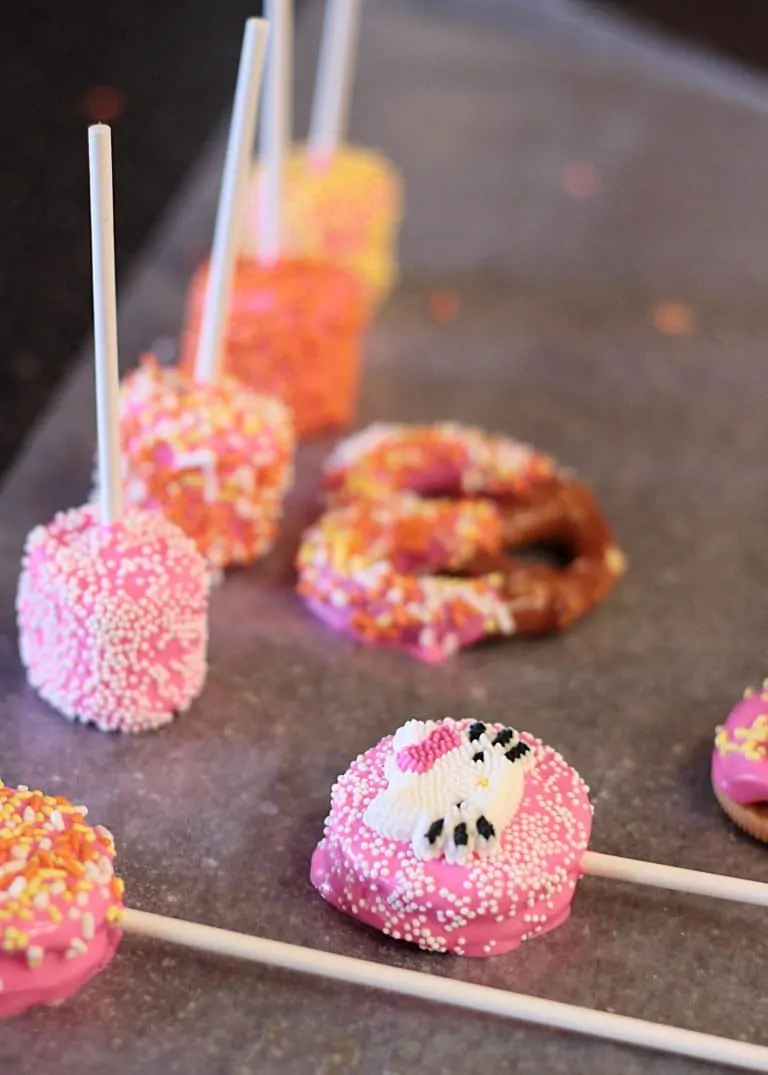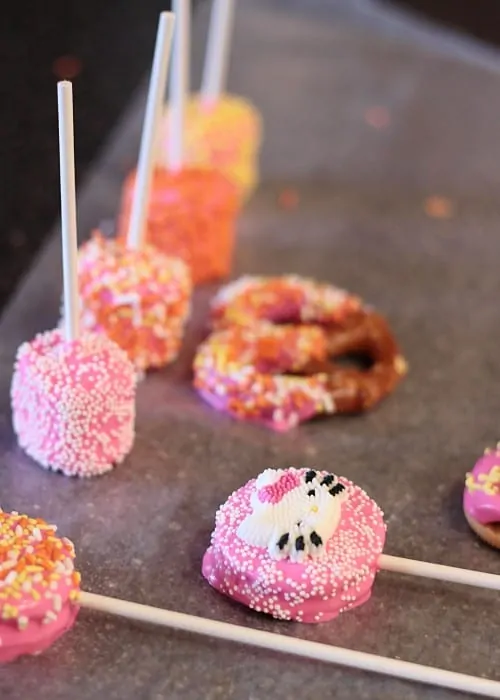 The Hello Kitty sugar decorations kind of took them to a whole new level of cuteness. Of course Hello Kitty does that with anything, at least in my opinion. 🙂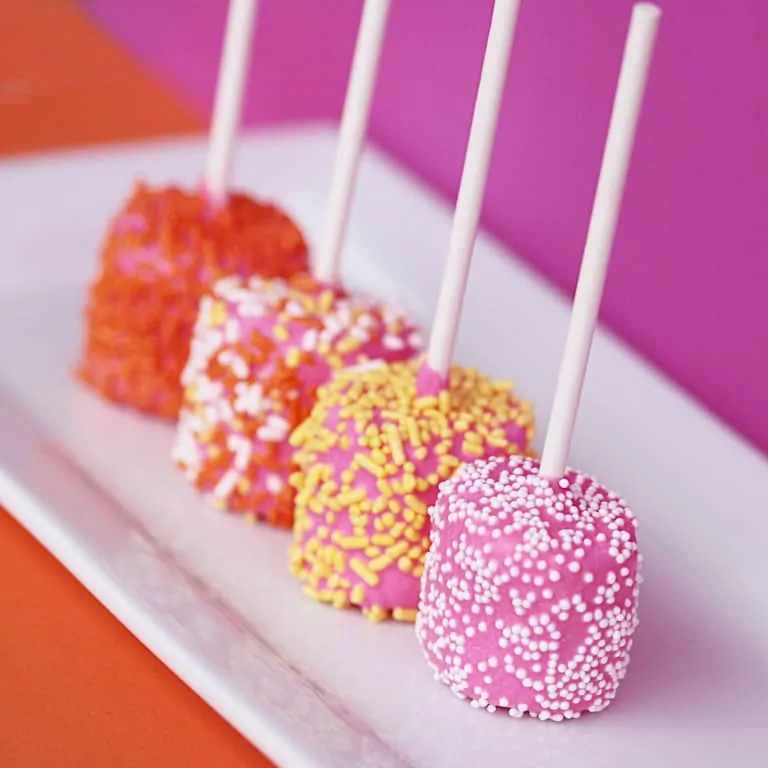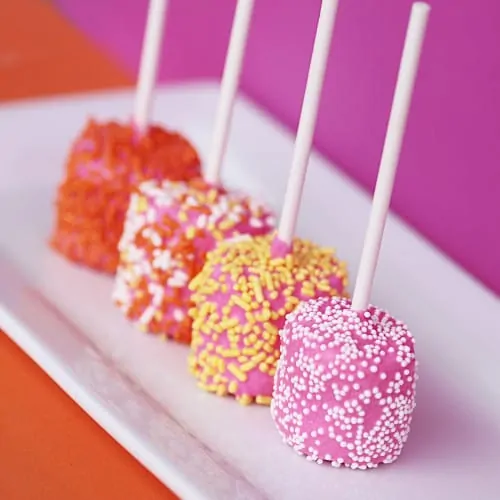 Chocolate covered marshmallow sweetness.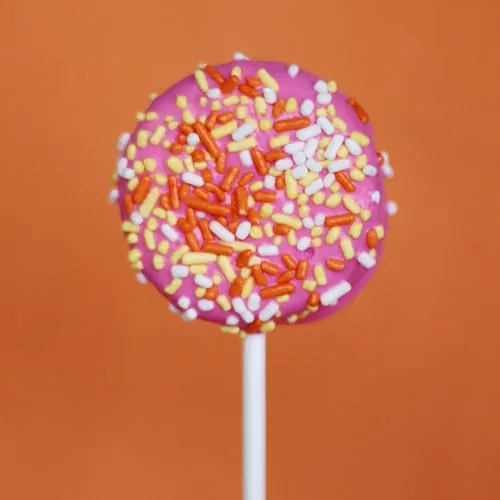 Chocolate dipped Oreo goodness.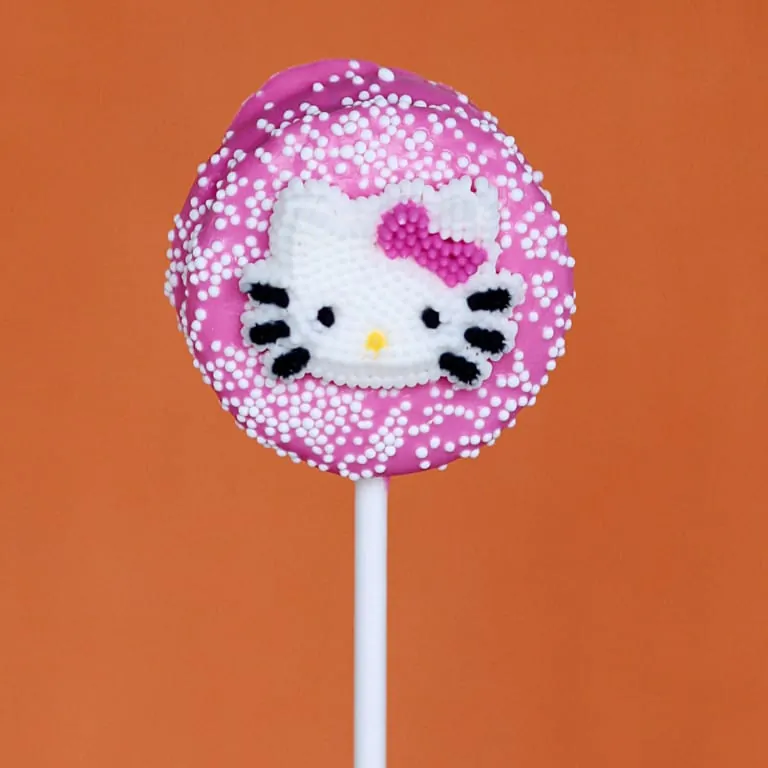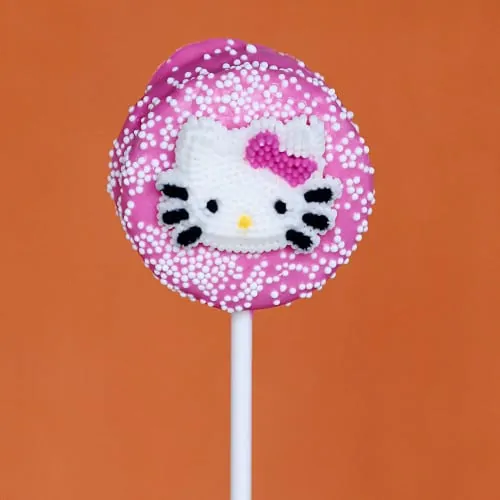 Yay! Oreos, chocolate and Hello Kitty. I think that will work for a party.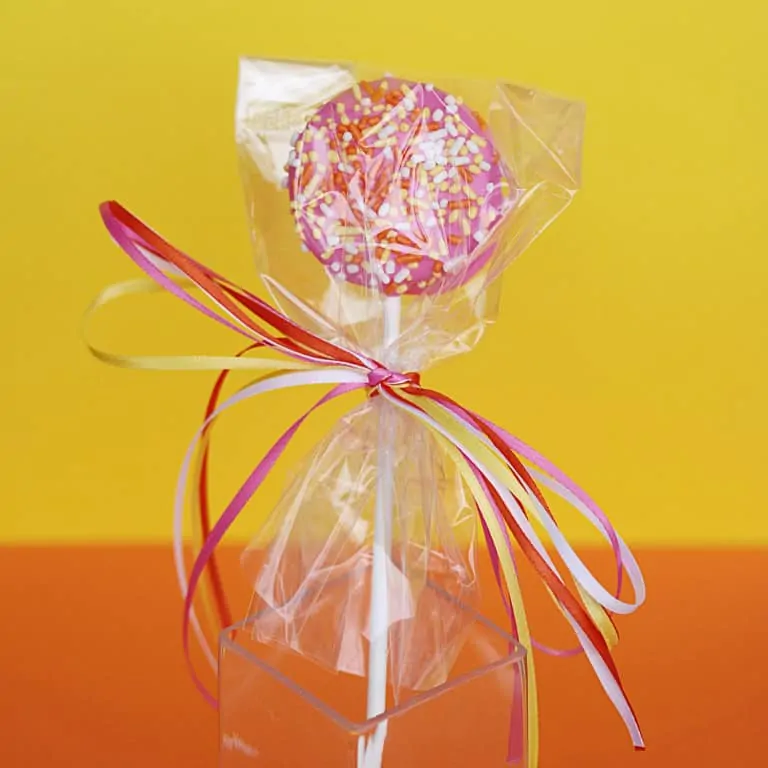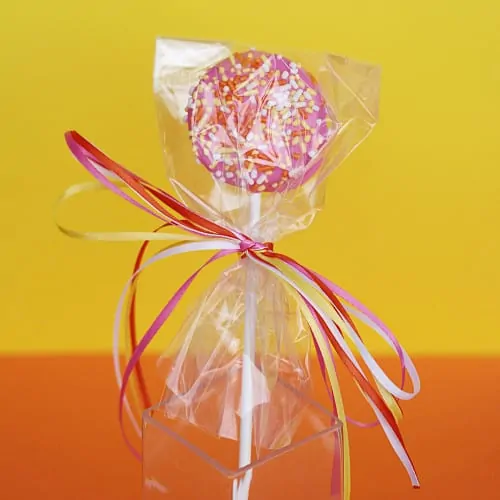 I think that would make a cute little party favor. Now, maybe I should taste test, I mean I don't want people eating anything that I'm not 100% sure is delicious…