Oh my, it's been a few days since I have posted! Time to catch up and share a recipe for some delicious cookies packed full of chocolate…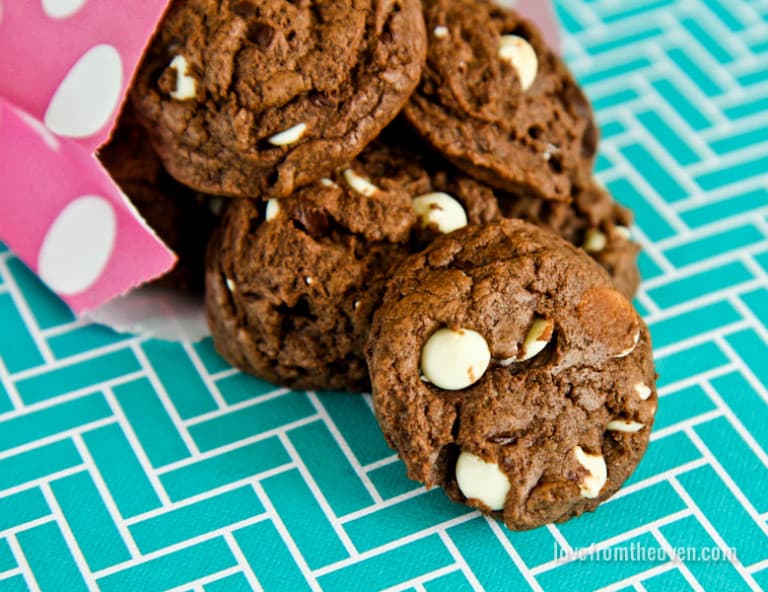 First, the catching up part. This time of year always seems so crazy with school wrapping up. There always seem to be lots of field trips, special events, projects, presentations and performances. I think I have spent more time at our school the last two weeks than I did the entire year. Last week we celebrated the second annual Apraxia Awareness Day (something that our little one has) with lots of flyers, handouts and cake made by a talented cake decorating friend of mine. I find people like awareness more when it comes with cake. Just sayin. 🙂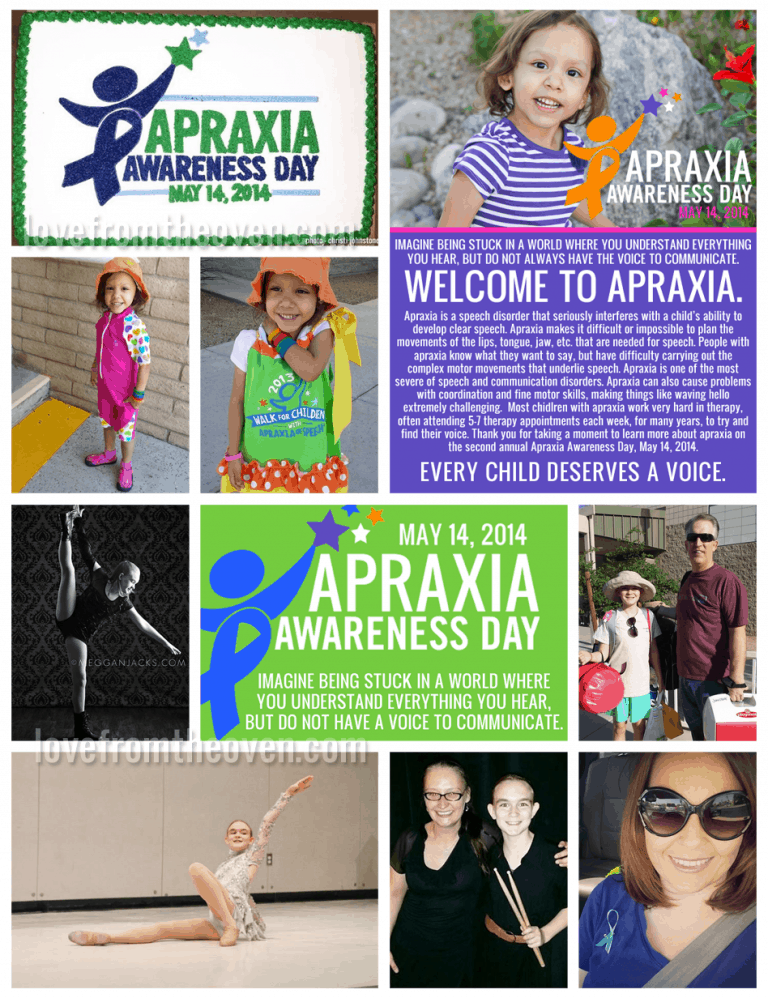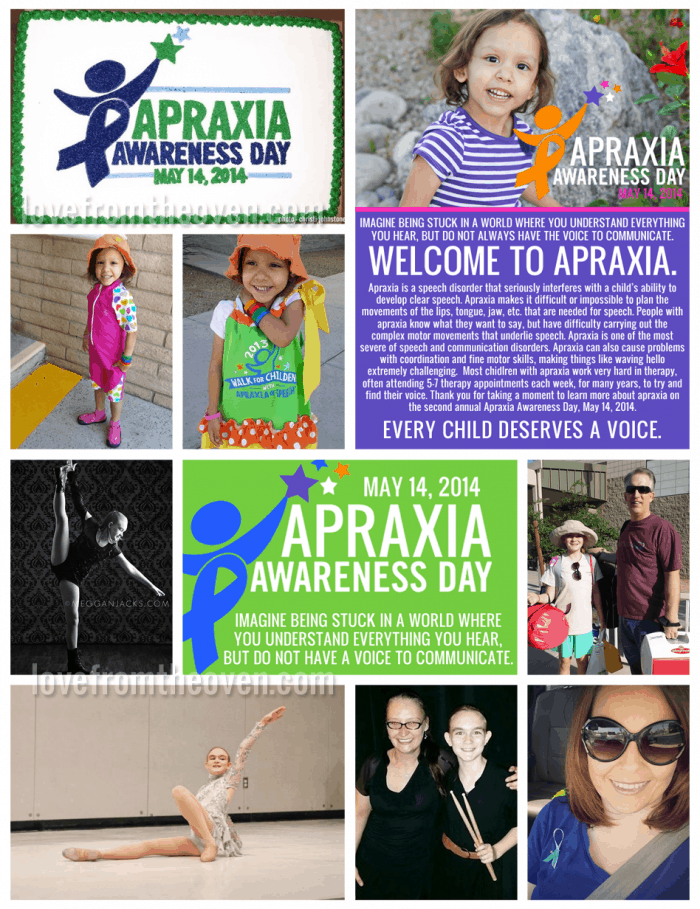 We have also had my oldest daughter's dance and band seasons wrapping up, plans and accommodations for the coming year for my little one getting worked out, and for an extra added dose of fun around here, we threw in some ear infections and cold viruses, you know, just for good measure. Life's. Been. Busy. I feel like I've been going a million miles an hour, without much to show for it, but sometimes the things that are most important are like that. Sometimes being there for those moments matters most, more than any to do list. So that's what I've been up to!
I'm really looking forward to school being out. I think I'm more excited about a break from homework than my daughter is (okay, maybe not, but I'm REALLY excited). I'm also looking forward to just getting a chance to breathe a bit and not be rushing to and fro all the live long day. No vacation plans, but hopefully a slower pace and fun times with the girls will fill the months that I'm sure will fly by too fast. But before we wrap up the school year, we have one more week and I have a big IEP meeting to get through (special need parents you know of what I speak! I'll be playing the role of parent (IEP humor) ;)). IEP meetings aren't fun, and are pretty stressful, so I figure I'll bring cookies, because chocolate cookies make everything better, right? Well that and showing up with my margarita machine might be frowned upon.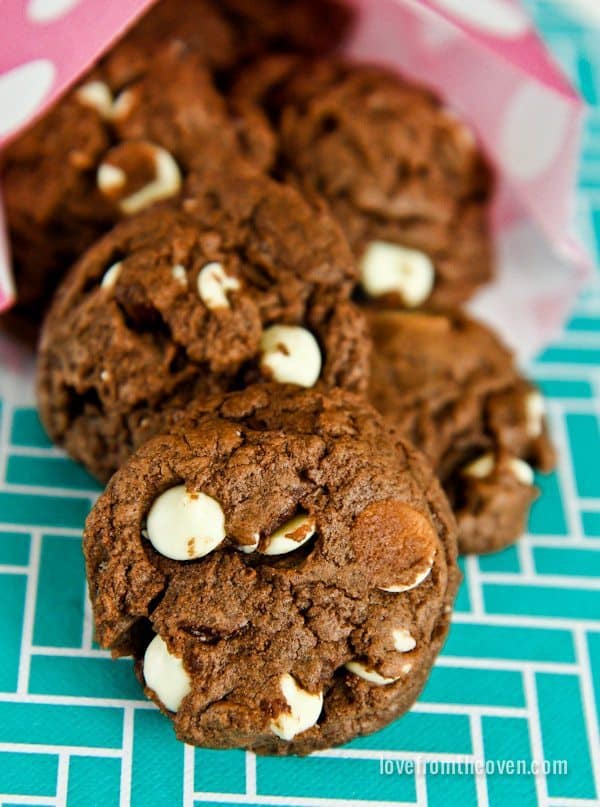 These cookies have FIVE kinds of chocolate in them. FIVE. 🙂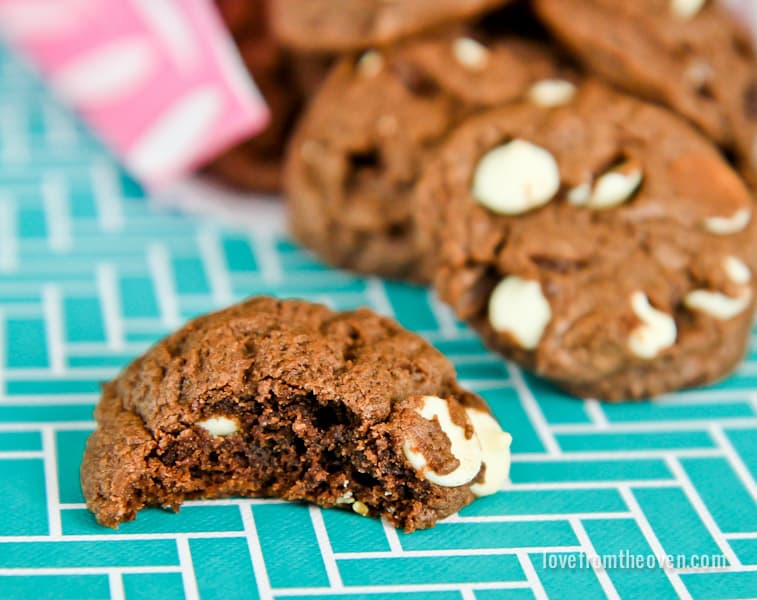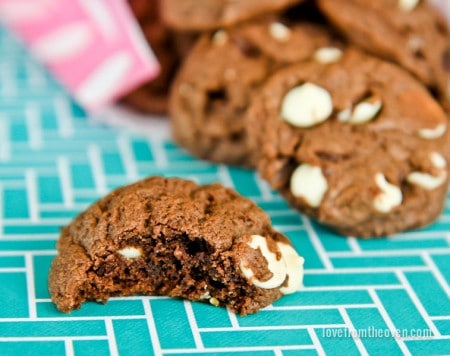 Let's break this down.
1. Semi-Sweet Chocolate Chunks.
2. Grated or finely chopped Semi-Sweet Chocolate (yes, same type of chocolate, but totally different taste/feel in a cookie)
3. Dark Chocolate Cocoa Powder
4. Chocolate Pudding
5. White Chocolate Chips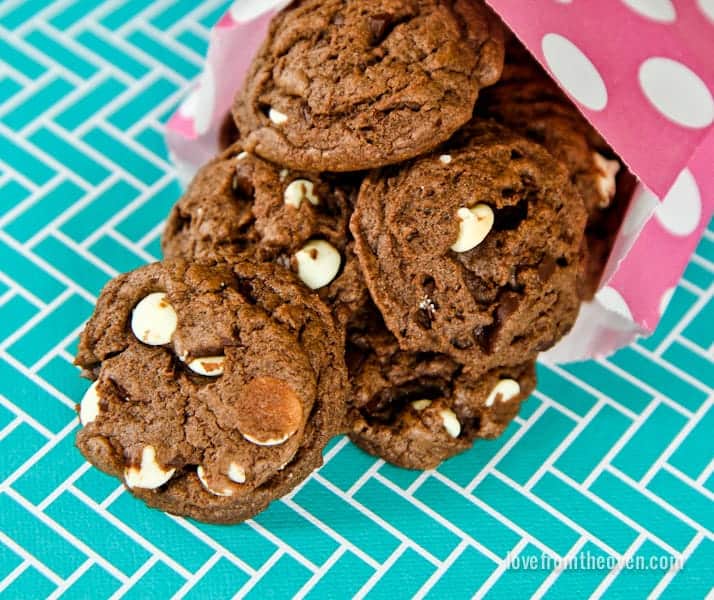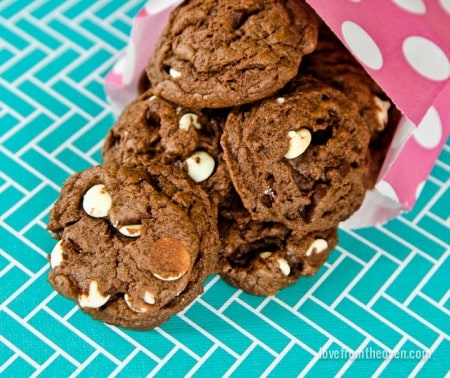 Obviously these are super chocolatey. Back when I was in college I had a friend who always added finely chopped or grated chocolate to her cookies and I loved how it would add an extra bit of chocolate to every single bite, and these cookies use that trick.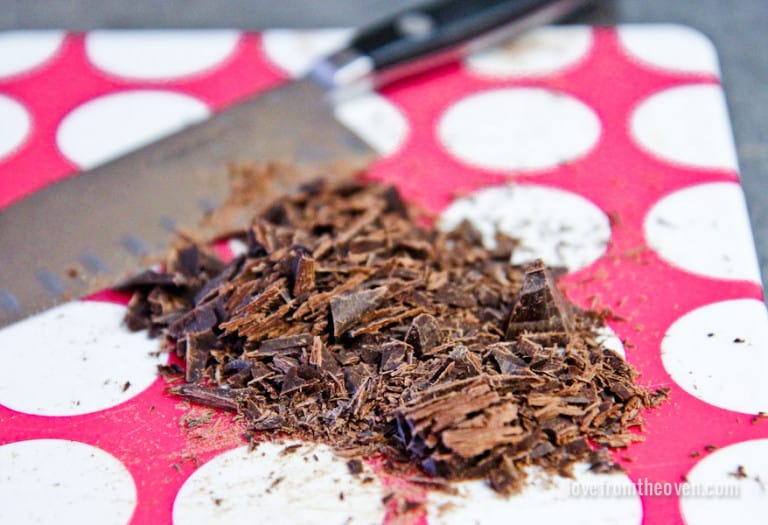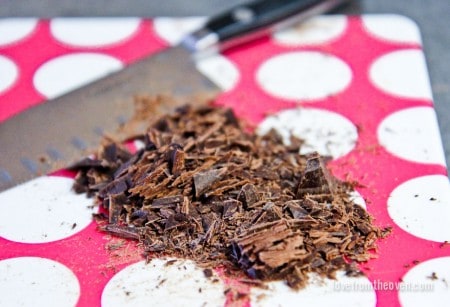 Thanks to the brown sugar and chocolate pudding mix, they are also nice and moist. And they are super easy, always a plus in my book.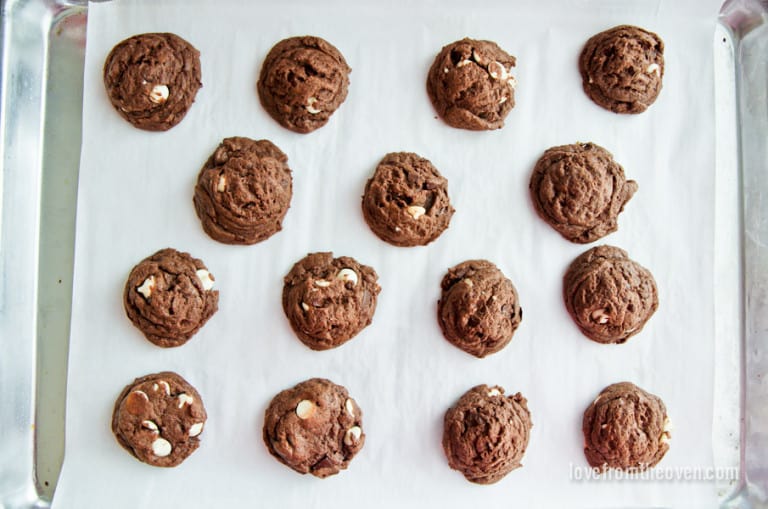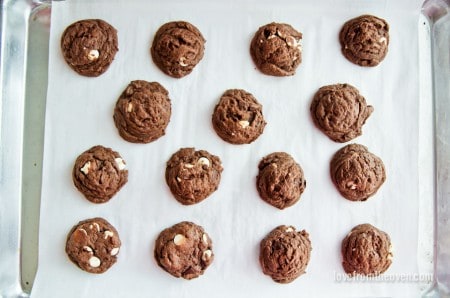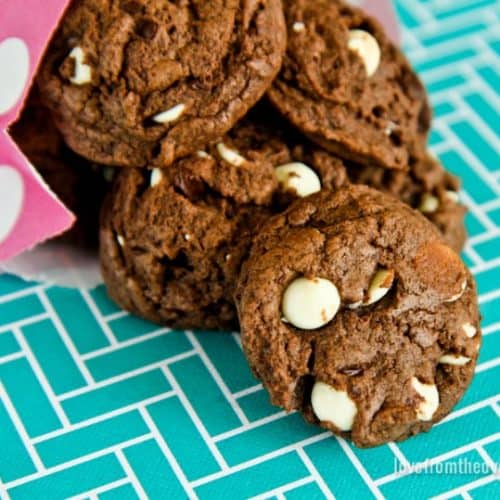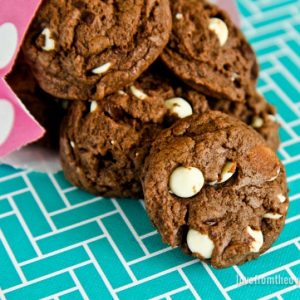 Chocolate Overload Cookies
Ingredients
1

cup

butter

softened

2

tsp

vanilla extract

1

cup

packed brown sugar

1

pkg.

3.9 oz. JELL-O Chocolate Instant Pudding

2

tablespoons

cocoa powder

I prefer using dark cocoa powder, but regular will work

2

eggs

1/2

tsp.

baking soda

1

tsp

baking powder

1

tsp

salt

2

cups

flour

1-1/2

pkg.

4 oz. each BAKER'S Semi-Chocolate

1

cup

white chocolate chips

optional - 1 cup of walnuts or pecans would be a great addition
Instructions
HEAT oven to 350°F.

BEAT butter, vanilla and sugar in large bowl with mixer until light and fluffy. Add dry pudding mix and cocoa powder; beat until well blended. Add eggs, baking powder, baking soda and salt; mix well. Gradually beat in flour until well blended.

Coarsely chop 1 (4 oz) package of Baker's Semi-Sweet Chocolate. With the other 1/2 package, either grate (using a microplane) or very finely chop up the chocolate. Stir in both semi-sweet chocolates and white chocolate chips.

DROP tablespoons of dough, 2 inches apart, onto baking sheets.

BAKE 10 to 12 min. or until edges are lightly browned. Cool 1 min. on baking sheets; remove to wire racks. Cool completely.
So that's what I've been up to! Later this week I have a delicious chocolate ice cream recipe (no ice cream maker needed!) and a simply but oh so delicious eclair cake for you. 🙂   Have a great week!