Today's post is about something sweet, Chocolate Spritz Cookies, something serious, Cookies For Kids' Cancer and how you can easily (and sweetly) help out.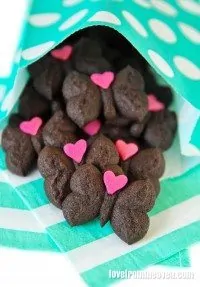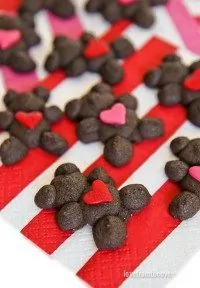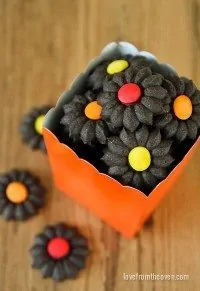 I have a delicious recipe for Chocolate Spritz Cookies for you, and they are SO easy to make with OXO's Good Grips Cookie Press. This cookie press is a dream, seriously the easiest one I've ever used. I love spritz cookies, they are so simple and so delicious. You can even change out the discs while making them, to make a variety of different cookies shapes from one batch of cookie dough, as I did. And then there is the fact that you can make like 12 million cookies at once. Okay, maybe more like 12 dozen, but spritz cookies are an awesome option when you need to make a lot of cookies, for a party, the holidays or something like a bake sale.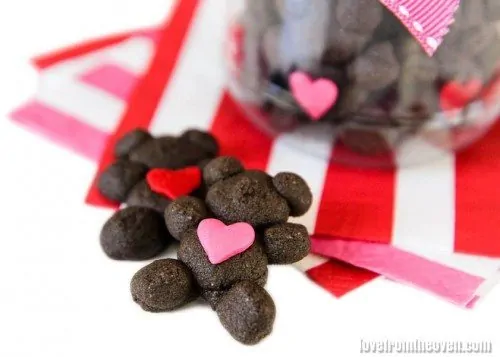 And speaking of bake sales, let's talk about Cookies For Kids' Cancer. September is Childhood Cancer Awareness Month, and OXO is doing what they can to help Cookies For Kids' Cancer. Here's a little about Cookies for Kids' Cancer…
"Cookies For Kids' Cancer was founded by two OXOnians (OXO employees), Gretchen and Larry Witt who were inspired by their son Liam's battle with pediatric cancer. All forms of pediatric cancer combined claim the lives of more children in the United States than any other disease – more than asthma, muscular dystrophy, multiple sclerosis and AIDS combined.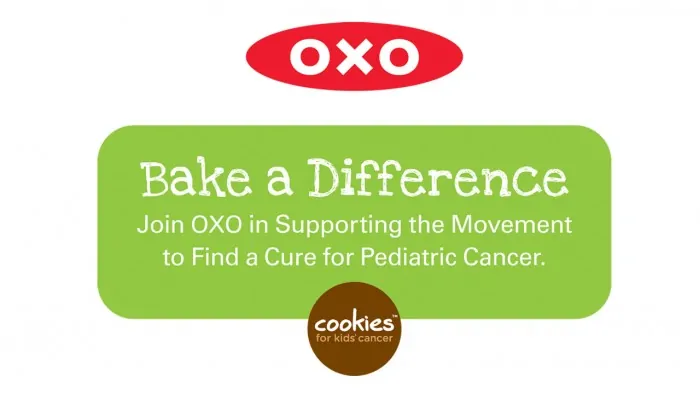 They were shocked to learn that the main reason over 25% of kids diagnosed with cancer do not survive is because of a lack of effective therapies. And the reason for the lack of effective therapies was simple: lack of funding. Gretchen and Larry believed that they could impact change – they just needed to state the need and make it easy for people everywhere to get involved. They also knew that, unlike many other parents facing a similar battle, that they had resources at their fingertips. They had to do something.
For two longtime OXOnians, it only seemed natural that their call-to-action was related to the kitchen and to food. In December 2007, Gretchen had an idea that sounded just so crazy it would work – to hold one giant cookie sale to fund a new pediatric cancer treatment. In three weeks, 250 volunteers (many of them their fellow OXO employees) baked and sold 96,000 cookies and raised $400,000.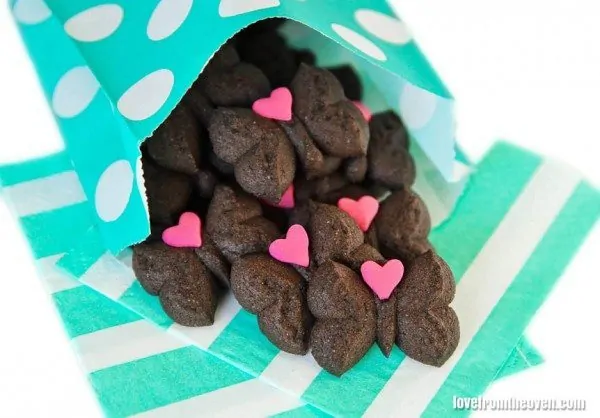 Gretchen and Larry founded Cookies for Kids' Cancer to provide inspiration and support for individuals, communities and businesses to help fight pediatric cancer through the concept of local bake sales. Over the past four years, thousands of bake sales have been held, raising over $2.5 Million to fund pediatric cancer research.
OXOnians regard each other as family. The news of Liam's diagnosis hit us hard and we were determined to help "bake a difference." Since the beginning, we have shown our support by baking cookies and holding bake sales. Through these efforts, OXOnians have helped raised nearly $700,000 to support Cookies for Kids' Cancer.
This year, we are thrilled to continue our partnership with this organization so close to our hearts, one that enables us to play an even larger role in the movement to find a cure for pediatric cancer. On top of our personal efforts to support this worthy cause, OXO will donate up to $100,000 to Cookies for Kids' Cancer."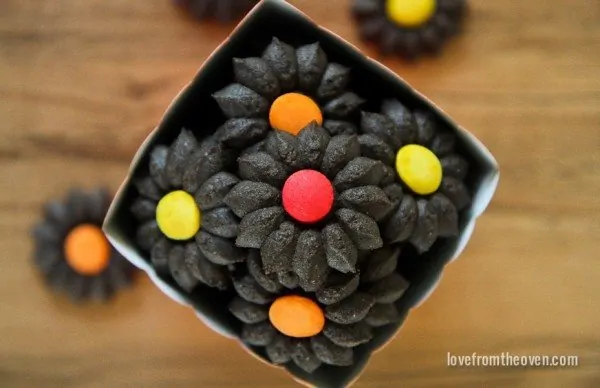 I have always been a huge fan of OXO's products, and how can you not be a fan of a program such as Cookies For Kids' Cancer, where you can be a good cookie and bake a difference. There are some very easy ways that you can help, from hosting a bake sale to buying cookies. Big or small, every little bet helps. Maybe you can use this chocolate spritz cookie recipe to use for a bake sale (which is why I am showing some cute ways to package up these yummy cookies!).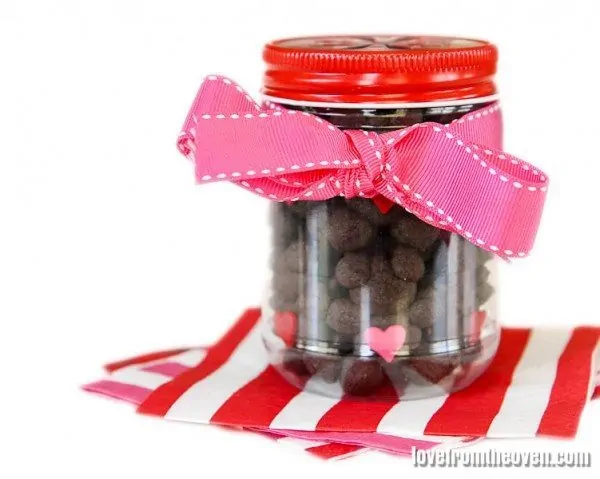 I was already planning to write this post, when I read the news that Kate McRae, a ten year old girl who used to live here in Phoenix, has had her second relapse in her fight against cancer. I have followed her story closely the past, given that she lived in Phoenix when she was diagnosed, and she is only a year younger than my daughter. As a parent, I can not even begin to imagine. My hear breaks without having ever met Kate. No child should battle cancer, and no parent should ever have to be told that their child has cancer. This isn't how life is supposed to go, yet for so many, this is their reality.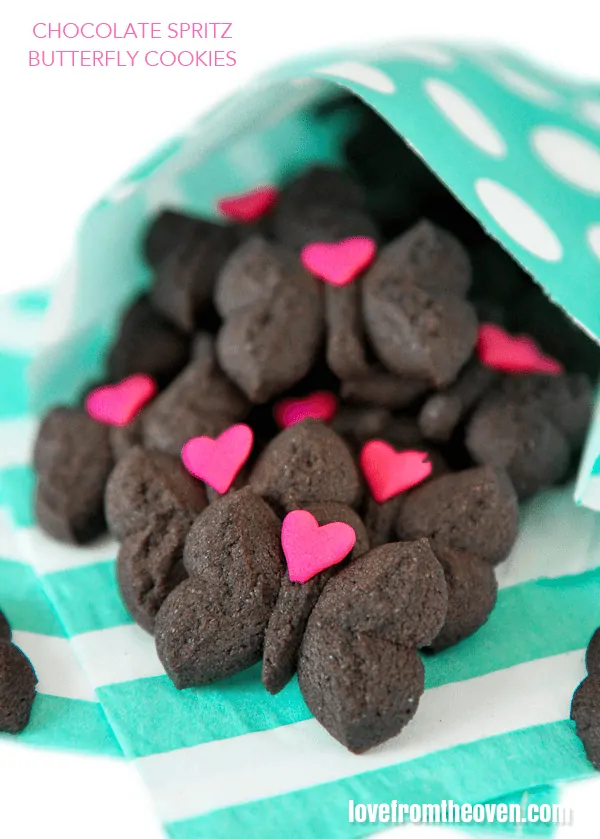 If we can use something as simple as our love of making, baking and sharing cookies to help, in any way, why not? There are even all kinds of tips, tricks and resources to help you plan and pull off a bake sale. I know it can be a little intimidating, but we can all do it. Or we can buy some cookies through the program. Or just donate. There are many ways each of us can make a small ripple in a big pond. And that adds up. I would like to thank OXO for donating to Cookies For Kids' Cancer for this blog post.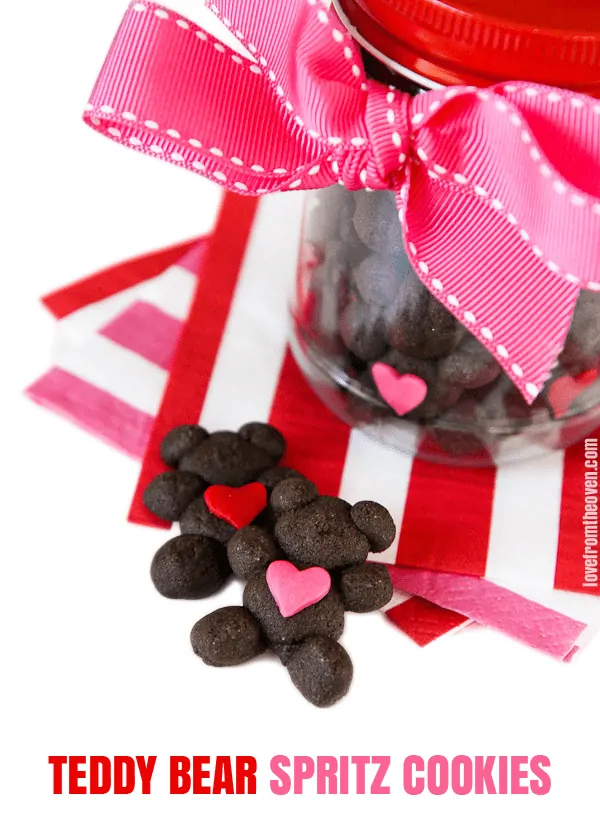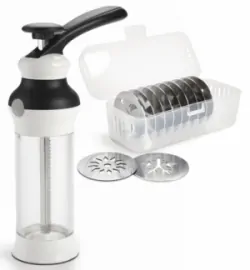 I made all of these cute spritz cookies using my OXO Good Grips Cookie Press. Seriously the easiest press ever! I have a few more variations to share with you on Wednesday, along with some of my favorite tips for making spritz cookies.
I think my favorite disc that comes with the cookie press is the teddy bear one – seriously – little itty bitty teddy bear cookies! I totally have to give credit for the idea of putting the pink quin on them to Bake, Love, Give. I saw her cookies a while ago and always thought they were adorable, so I was thrilled when I realized that the OXO Good Grips Cookie Press came with the disc to make the teddy bear cookies. I think they are pretty darn perfect for a Cookies For Kids' Cancer Bake Sale.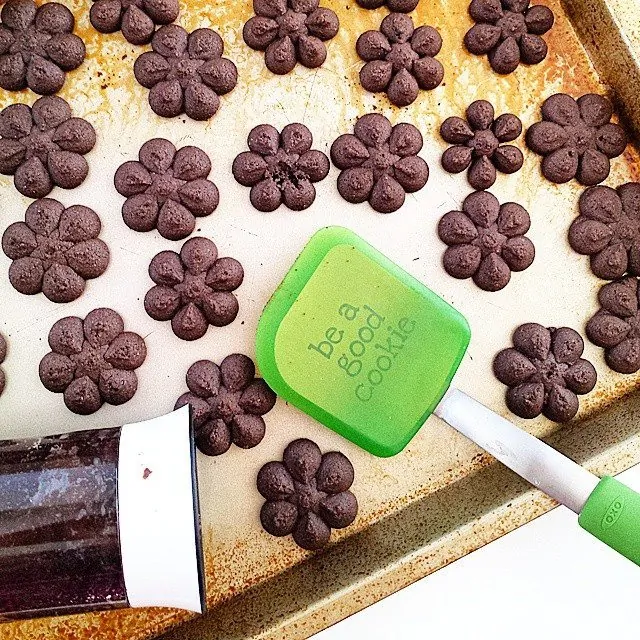 Adding quin sprinkles to your spritz cookies is such an easy way to give them color and change the look. I used pink & red heart quins on the teddy bears and butterflies, and I used jumbo round quins on the flowers. You could also use M&M's or other candies, though they sometimes crack in the heat. You put the quins on PRIOR to baking the cookies.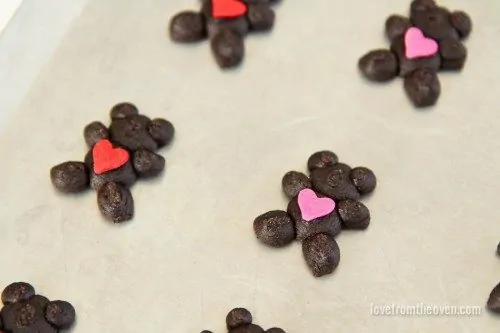 Chocolate Spritz Cookie Recipe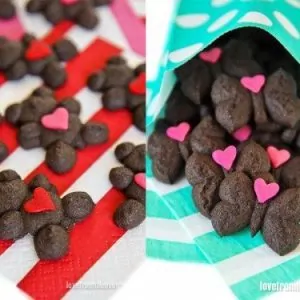 Chocolate Sprtiz Cookies
Ingredients
1 1/2

cups

3 sticks unsalted butter, at room temperature

1

cup

sugar

1/2

teaspoon

salt

1

tablespoon

vanilla extract

2

large eggs

at room temperature

3 1/2

cups

all-purpose flour

1/2

cup

unsweetened cocoa powder
Instructions
Preheat the oven to 375 degrees.

In a large mixing bowl, cream together butter, sugar and salt. Beat until light and fluffy. Add vanilla and eggs one at a time, continuously beating.

Gradually add flour and cocoa powder, beating until well incorporated.

Place dough in Cookie Press with desired disk. Press dough out onto an ungreased baking sheet.

Bake for 8 to 10 minutes or until the cookies are golden brown on the edges. Rotate baking sheet halfway through baking time.
Disclaimer
Nutrition information is estimated as a courtesy. If using for medical purposes, please verify information using your own nutritional calculator. Percent Daily Values are based on a 2000 calorie diet.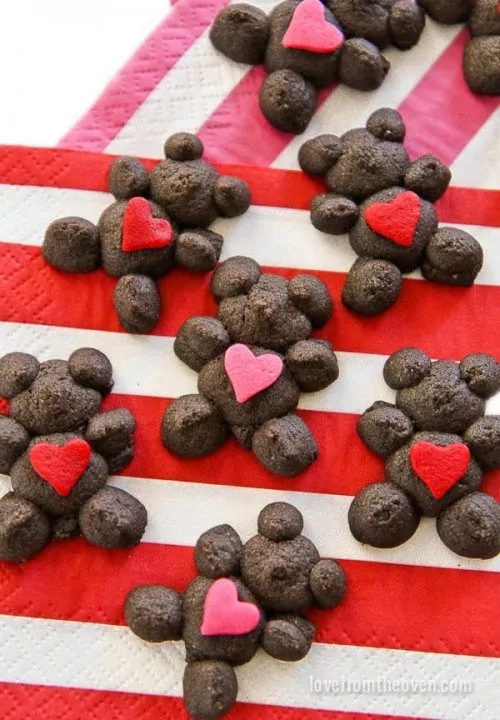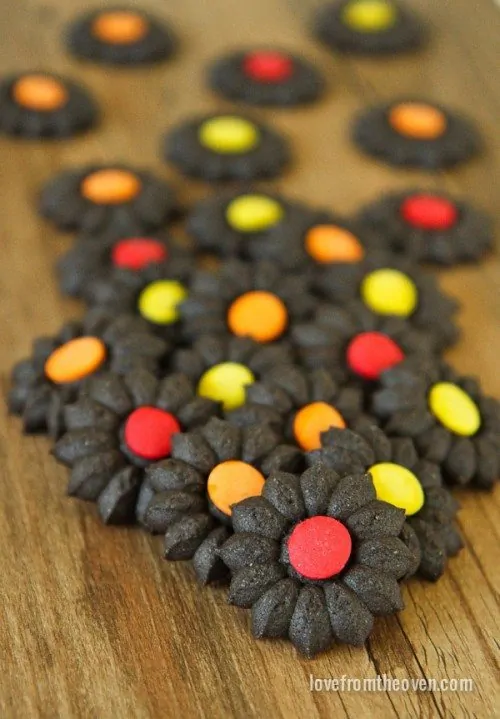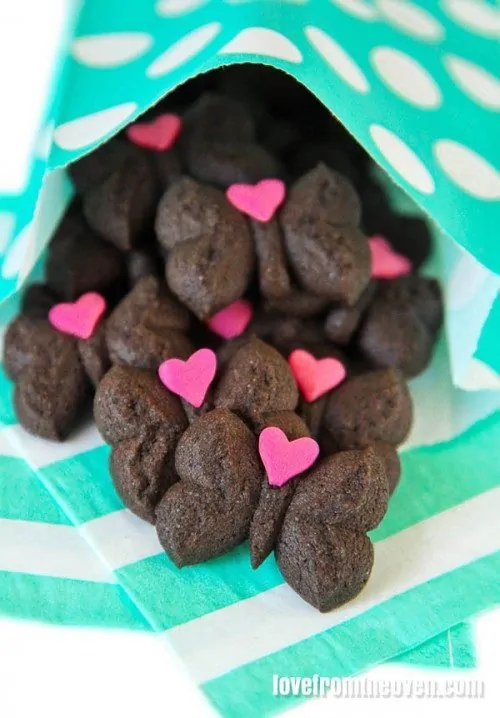 So if you can find a way to help out, please do! Remember there are many ways to help. Let's break them down…
1. Purchase some #OXOGoodCookies products. OXO will make a donation for any of their Bake A Difference Items sold.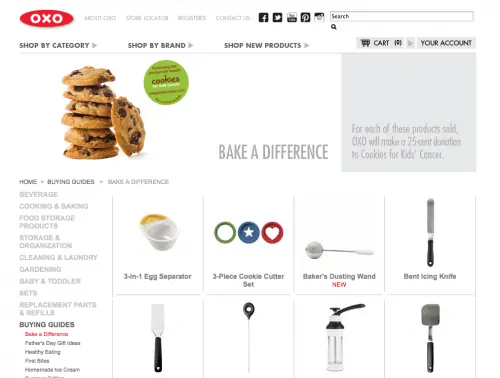 2. Host A Bake Sale to benefit Cookies For Kids' Cancer. They have so many ideas and tips to help. You can do it!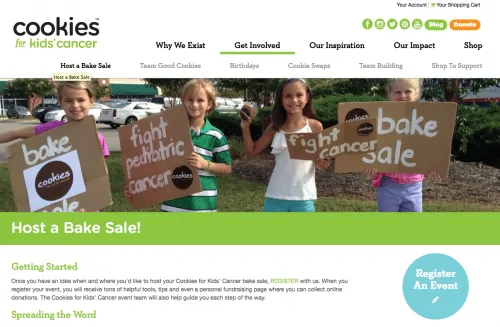 3. Buy cookies to benefit Cookies For Kids' Cancer.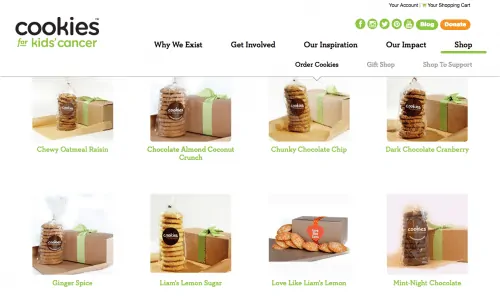 Thanks so much for reading, and hopefully sharing. Let's all do what we can to be a good cookie! #OXOGoodCookies #BeAGoodCookie