Did you know that magical color changing cocktails are a thing?
It turns out they are.
And you don't even need unicorns or sorcery to make them. But bonus points if you have them on hand!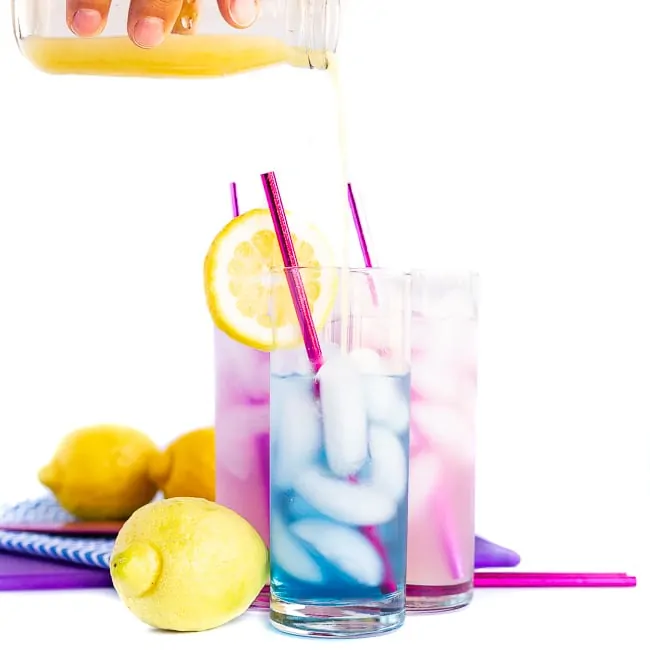 COLOR CHANGING COCKTAIL
On my recent Princess Cruises' Caribbean cruise we spent a fair amount of time at the Good Spirits At Sea lounge. Thank you to Princess Cruises for hosting such an incredible trip.
They had so many creative drinks, but one stood out.
It was an incredibly cool drink called the Butterfly.
This drink can CHANGE COLORS RIGHT BEFORE YOUR EYES.
I know I've spent a lot of time hanging out with unicorns and My Little Pony this past year, but this is the real deal.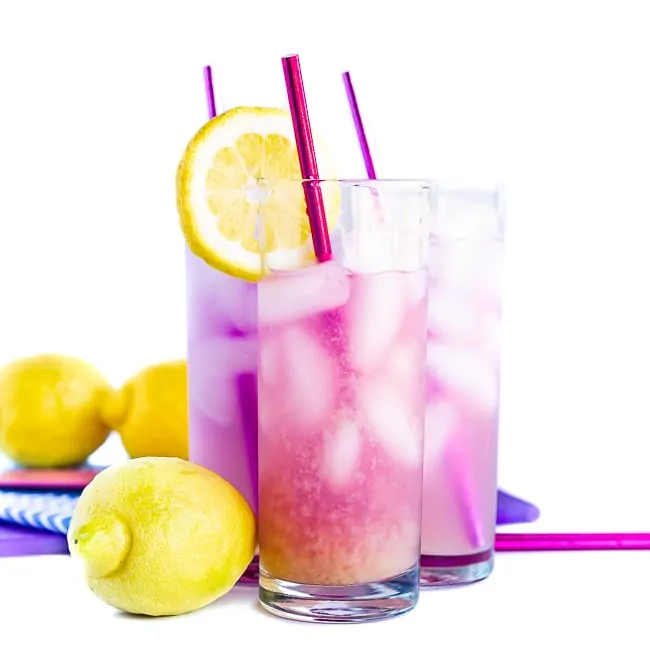 And it's SO cool.
Check it out!
Good Spirits At Sea
This was one of the many amazing drinks available at the Good Sprits At Sea bar on The Caribbean Princess.
Being the dutiful food bloggers that we are, we spent some time getting to know Good Spirits At Sea.
Really doing the research if you will. Trying the drinks.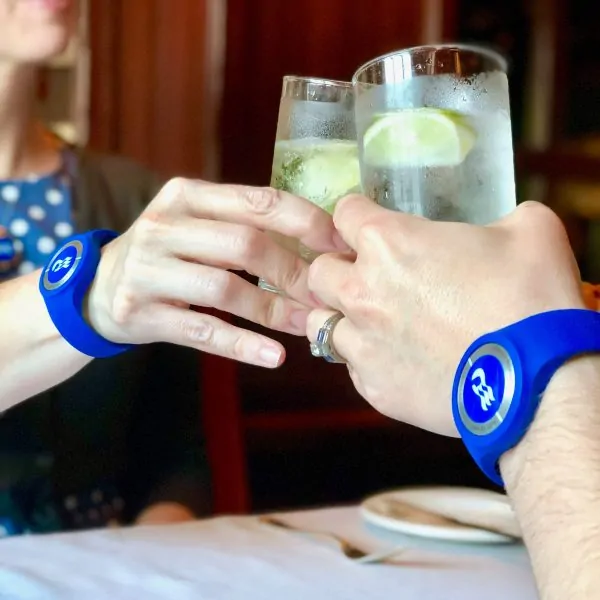 Testing the recipes.
Then trying them again. You know, for good measure.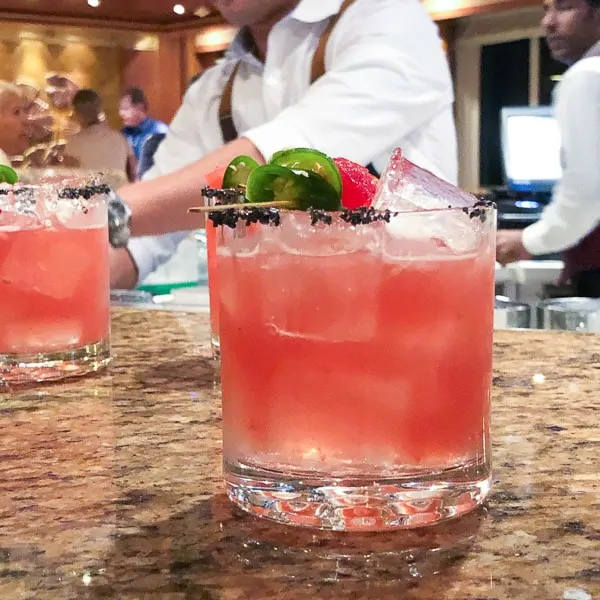 Good Spirits is the name of both a bar on the ship, and an original program available on the Ocean View app from Princess Cruises.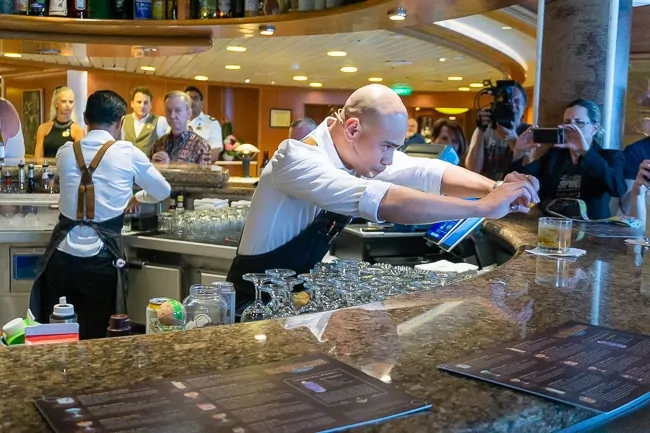 Let me tell you, the Good Spirits At Sea is a show itself! Good Spirts is a place where every drink is an experience and every drink tells a story.
Our mixologist made amazing cocktails and was an incredibly entertaining story teller!
The menu in Good Spirits is related to the locations on your cruise. The drinks are all inspired by the flavors of the region. Our mixologist not only served up delicious drinks, but a lot of great information about local cultures and ingredients.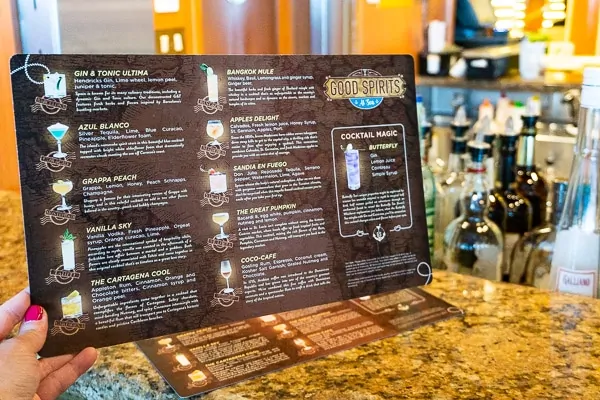 As you can see from the menu, Good Spirits At Sea had eleven unique drinks on the menu during our Caribbean Cruise. They were all delicious.
Sandia En Fuego
The Sandia En Fuego, a spicy watermelon margarita, was incredibly popular.
My shipmates, colleagues and dear friends Mary and Rebecca have both recreated it for you to try at home.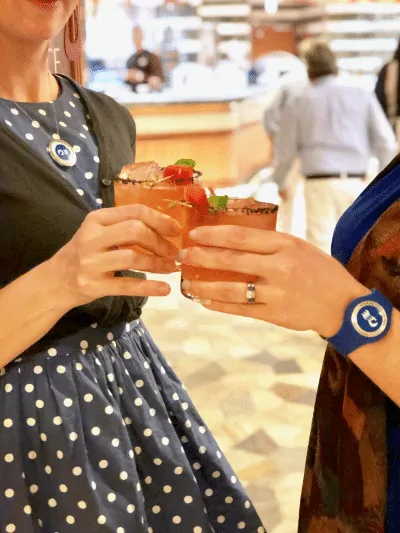 I promise you, they both did plenty of "research". You can trust those recipes will be spot on.
Vanilla Sky
I loved the Vanilla Sky Vodka Cocktail.
While many drinks may use the word vanilla, this one truly had a remarkable vanilla flavor.
Thankfully my friend Tanya over at Lemons For Lulu has the recipe on her site. I need to make one of those this weekend!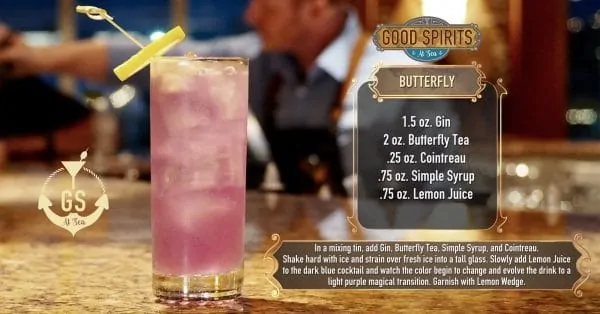 I decided to recreate the cocktail magic that is the color-changing Butterfly.
The Butterfly Color Changing Drink
Your drink goes from this: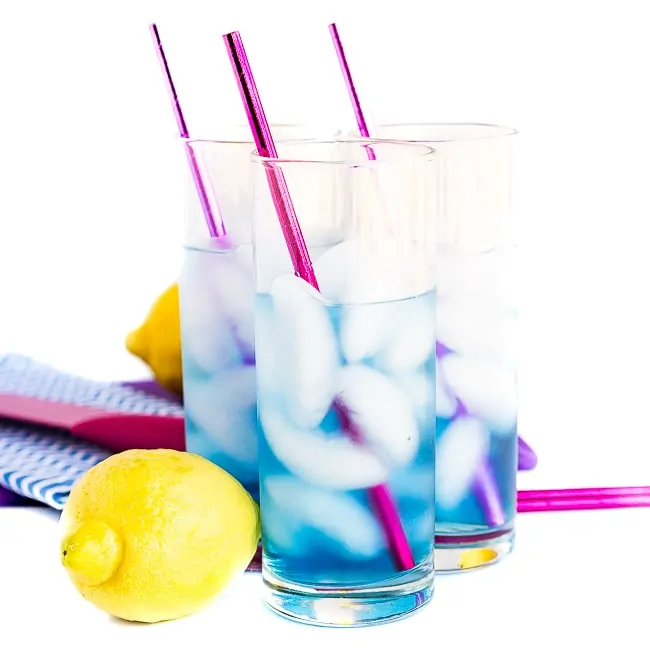 To this: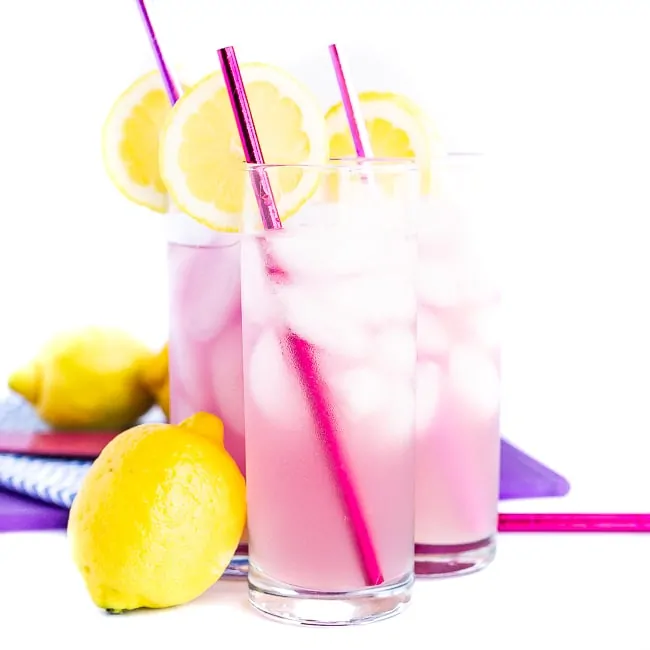 Just by adding some lemon juice.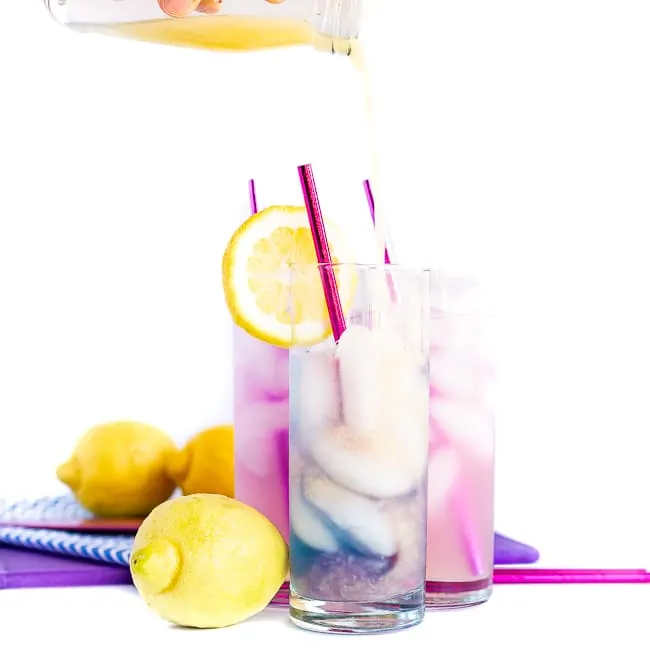 This drink might be the ultimate party trick.
One of the great things about traveling is you never know what you will learn. From cultures and traditions to new languages or new recipes.
Travel truly does lead to discovery.
So how does this color changing drink work?
There is a secret ingredient.
Butterfly Pea Flowers
Wondering what ingredient do you use in a color changing drink?
Butterfly pea flowers.
They can be made into a tea, or purchased as a tea.
When you add in an acidic liquid, such as lemon juice, it creates the color change.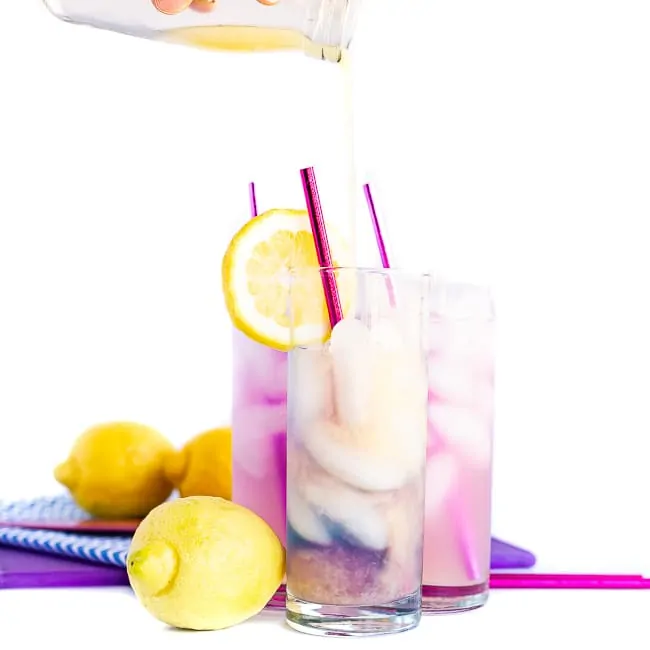 You might be thinking, where am I supposed to get Butterfly pea flowers?
Don't worry, I've got you.
Butterfly Tea
While you can buy Butterfly Tea, made from butterfly pea flowers, on Amazon, I found an even easier option.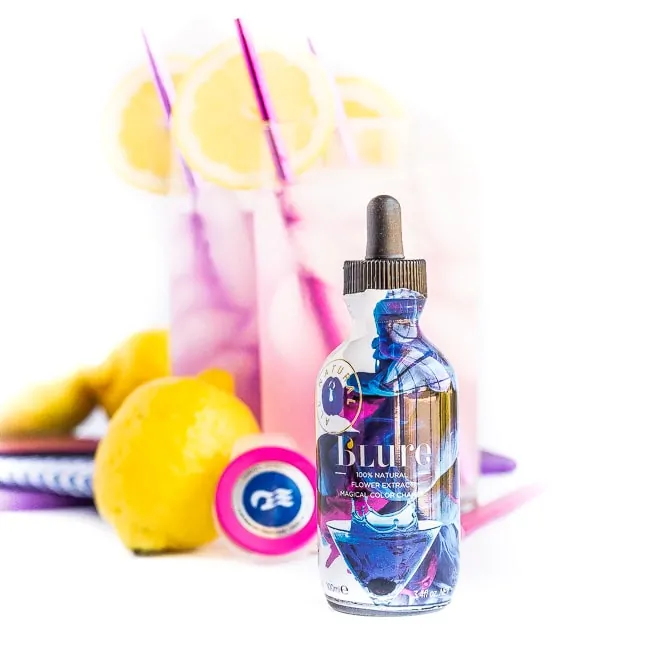 B'lure is a butterfly pea flower extract. It really doesn't have any noticeable flavor. You can certainly make the tea yourself, but if you want to save the step, this is your solution.
I ordered mine on Amazon, but it's also available at many liquor stores. The Total Wine & More near my house has B'lure in stock.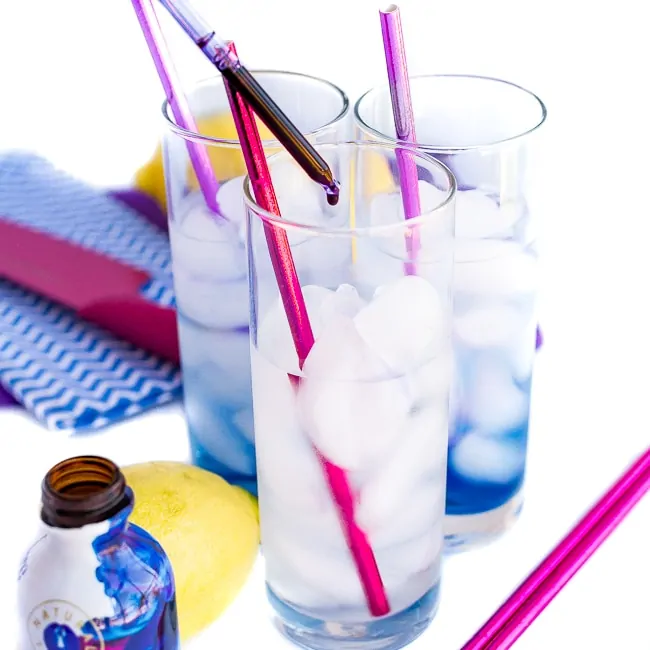 While the recipe from Princess Cruises calls for two ounces of butterfly tea, I swapped that out with a few drops of B'lure. In place of the two ounces of Butterfly tea, you can add water, club soda or even lemonade.
This drink is an experience. One you make in front of those you are serving it to.
How Do You Make A Color Changing Drink?
For the greatest impact, I suggest starting with chilled, clear liquids. Then do your color changes in steps.
That way you can first change from clear to blue by adding your B'lure. The blue is really pretty.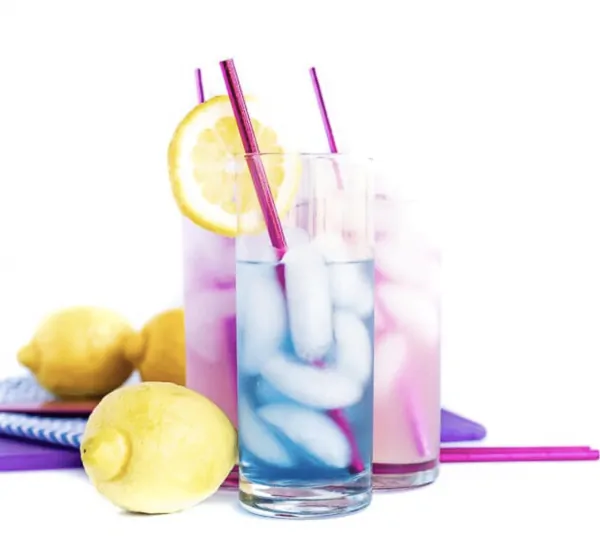 Then when you add your lemon juice or lemonade, you can go from blue to pink/purple.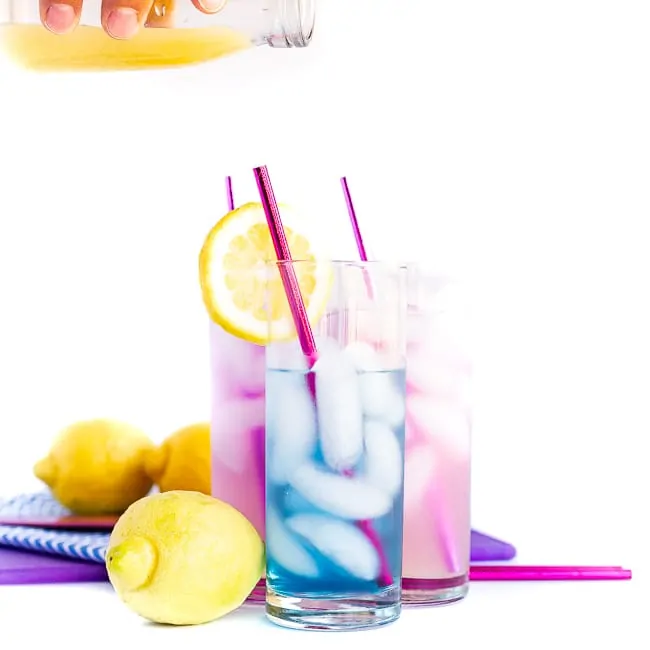 I should point out, my lemon juice was on the pulp-y side. My Dad harvests his lemon trees each year and juices them in mass quantity.
I end up with big freezer bags of lemon ice cubes courtesy of this harvest. They do however have a fair amount of pulp.
I debated if I should strain it out.
But I think it really helped illustrate the color change, so I left it in. You, however, can keep or remove the pulp.
But it sure looks cool!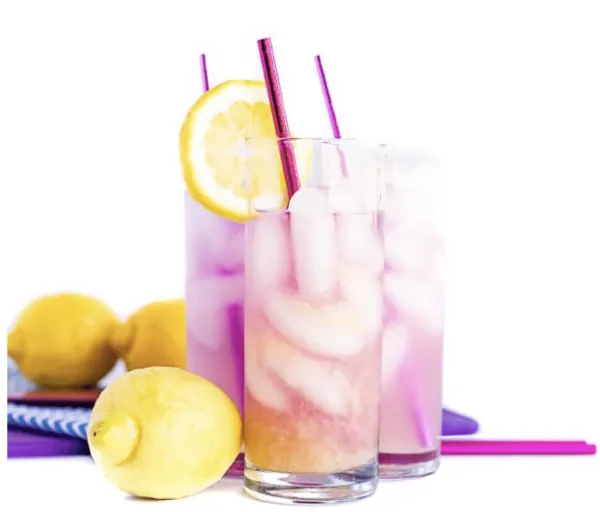 The really cool thing about this is that you can use the butterfly tea, or B'lure, in any liquid.
It doesn't have to be a cocktail.
I see magical color changing lemonade in my summer. How fun will that be?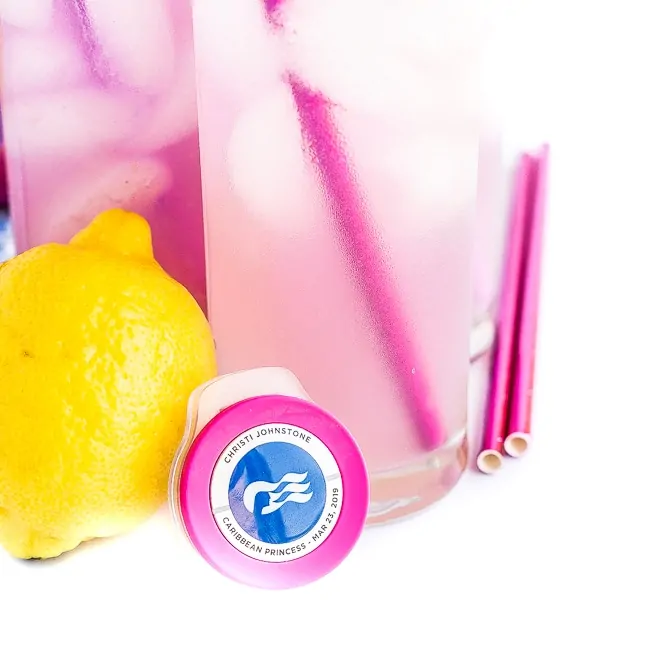 I'm so glad I was able to go on a Caribbean Cruise with Princess Cruises. This fun color changing cocktail is just one of the many discoveries I made on my trip.
There were beautiful destinations to discover including Puerto Rico, The Dominican Republic, Grand Turk and Princess Cays.
I still can't believe how blue and beautiful the water was.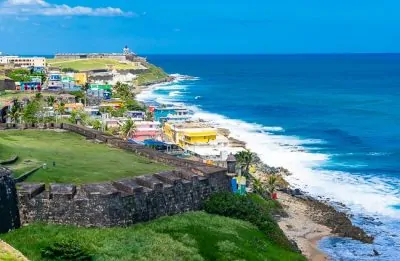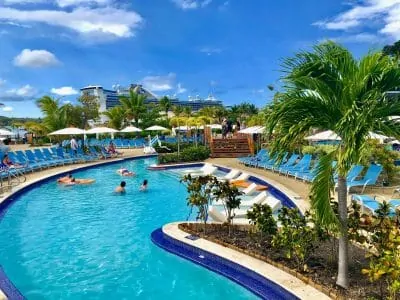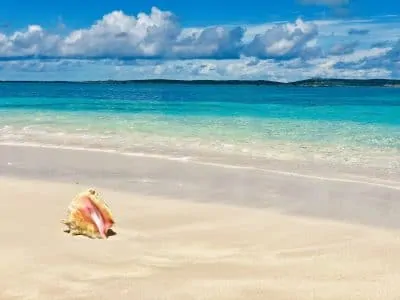 New foods were tried including tostones, mofongo and my favorite, bacalaitos fritos.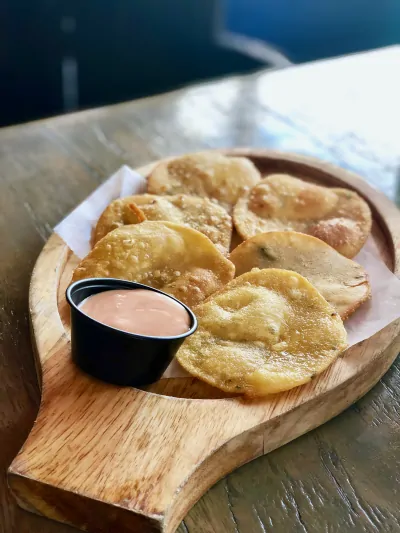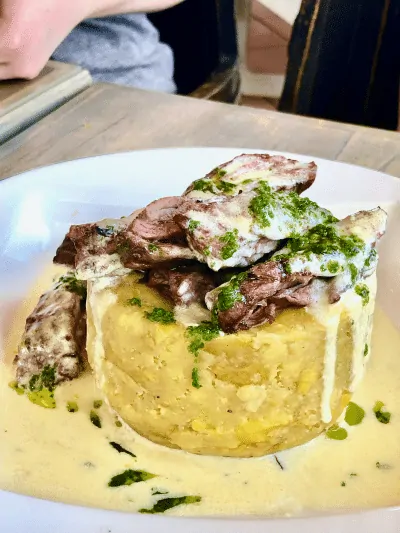 Completely new experiences such as snorkeling and swimming with sting rays took place.
Read my
Cruising The Caribbean With Ocean Medallion
–
Princess Cruises' Caribbean Cruise
Review.
A Princess Cruise really is an incredible way to see, try and explore new things. They make it so easy to do all of those, and more!
CLICK TO PIN AND SAVE
COLOR CHANGING COCKTAIL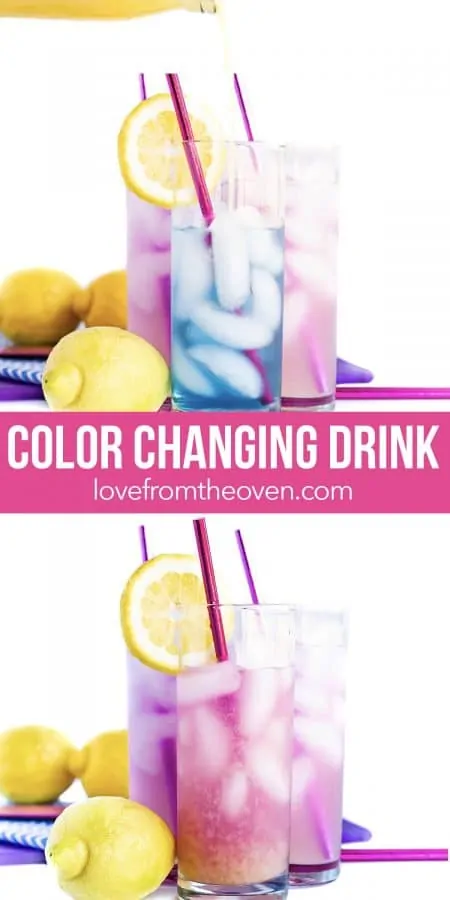 Butterfly Color Changing
Drink Recipe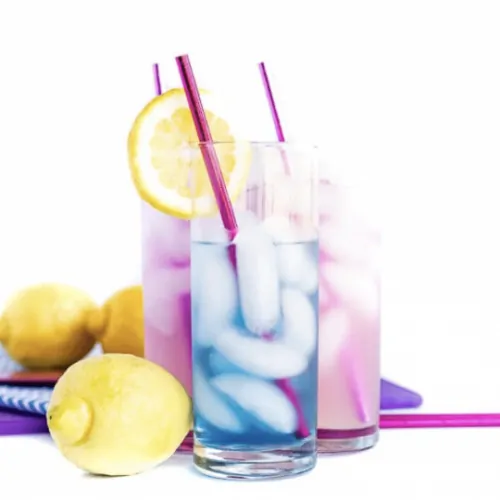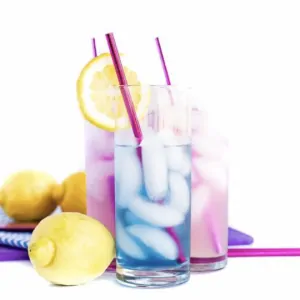 Butterfly Color Changing Cocktail
This incredible cocktail changes colors right before your eyes!
Ingredients
1.5

oz

Gin

2

oz

Lemonade

water can also be used

.25 oz Cointreau

.75 oz Simple Syrup

.75 oz Lemon Juice

B'lure Butterfly Pea Flower Tea Extract

Ice
Instructions
In a mixing tin, add Gin, Cointreau and Simple Syrup. If using water, this can be added as well. Shake hard with ice and strain over fresh ice into a tall glass.

Once in the glass, add approximately 1/2 to 1 dropper of B'lure extract, then stir. This will turn the mixture a bluish color.

If using lemonade, add lemon juice to lemonade, then slowly pour over drink and watch color change. If using water, simply add lemon juice at this point to change color.

Give a slight stir if desired, garnish with lemon and serve.
Notes
Recipe from Good Spirits At Sea on Princess Cruises' Caribbean Princess.
Nutrition
Calories:
126
kcal
|
Carbohydrates:
7
g
|
Protein:
0
g
|
Fat:
0
g
|
Saturated Fat:
0
g
|
Cholesterol:
0
mg
|
Sodium:
4
mg
|
Sugar:
6
g
Disclaimer
Nutrition information is estimated as a courtesy. If using for medical purposes, please verify information using your own nutritional calculator. Percent Daily Values are based on a 2000 calorie diet.
Disclosure: This post was sponsored by Princess Cruises. All opinions however are mine and mine alone.