I get a lot of questions about where I find my colorful and fun kitchen accessories. I love lots of pops of color in my kitchen. I figure I spend so much time in there that it should be a bright and happy place. Right down to your spatula smiling at you. 🙂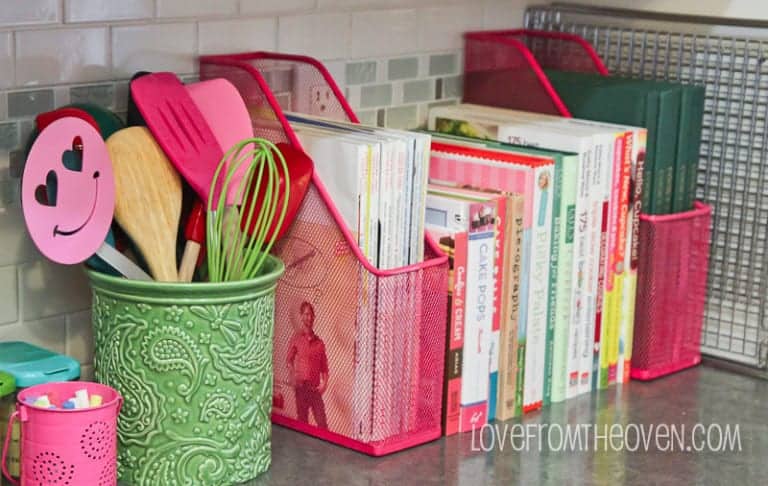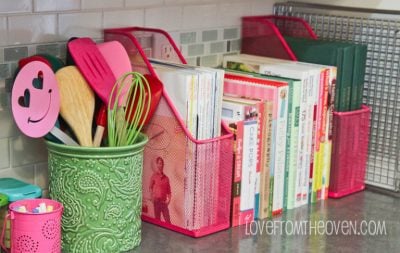 I noticed that today there is a great collection on Zulily today full of bright and colorful kitchen accessories, so I wanted to share it with you. I have purchased a lot of my items from Zulily, and the rest have been things I've sort of stumbled across at places like TJ Maxx and Home Goods, you know the types of things you find when you aren't looking for them (but can't seem to find when you are).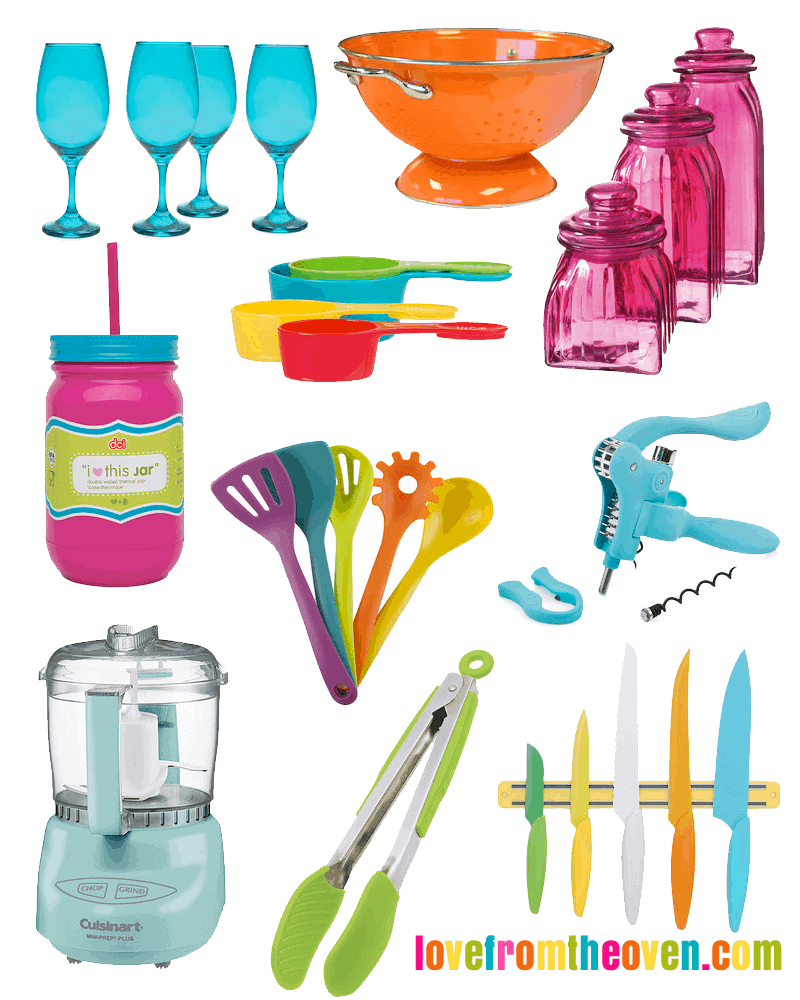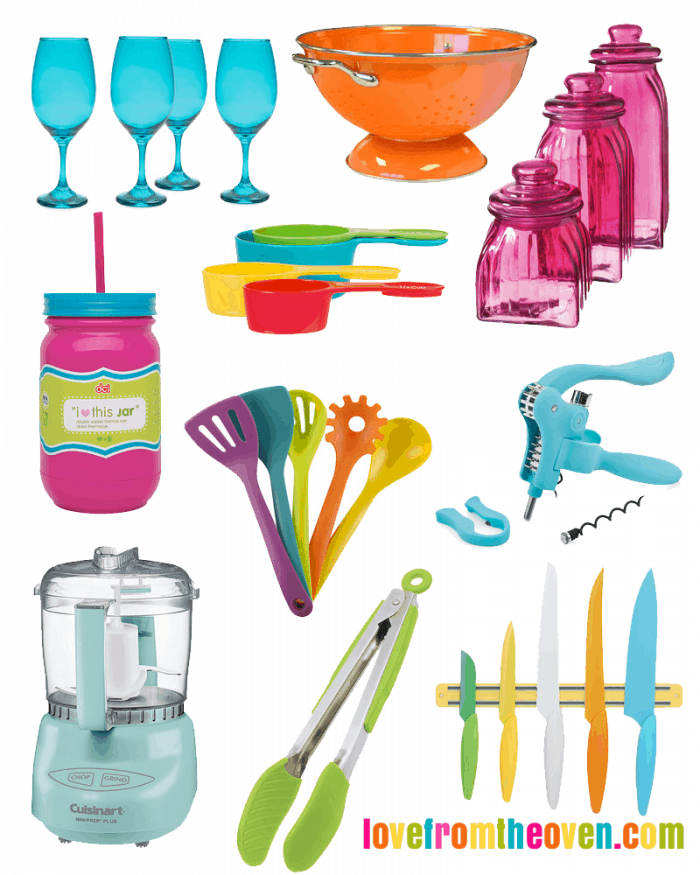 If you are looking to add some pops of color to your kitchen, make sure to check out this collection, because it's full of of great stuff. Here are a few more shots of all the crazy color in my kitchen.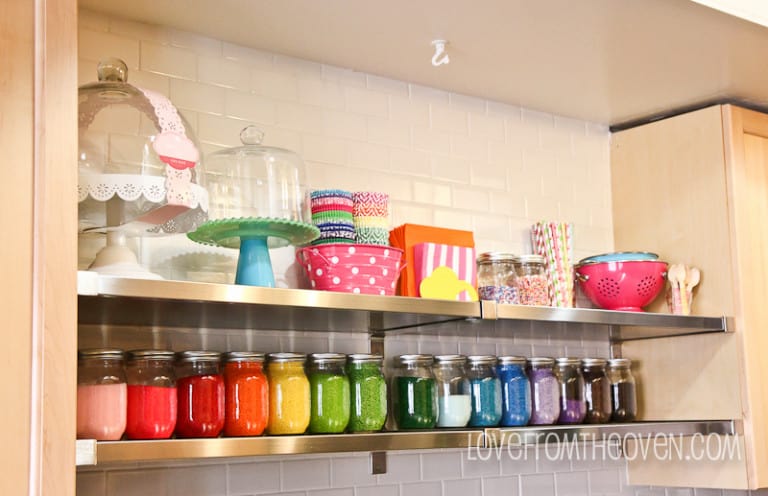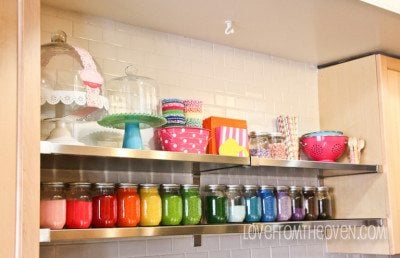 My sprinkle shelf. 🙂 We had to wall up a window in the kitchen when we did a house addition, so we put up some shelves and in my sprinkles went, in inexpensive glass mason jars (found at Walmart and Target).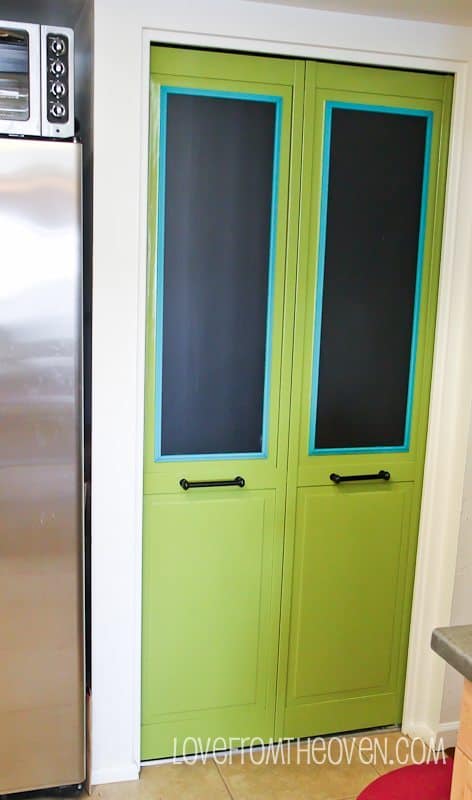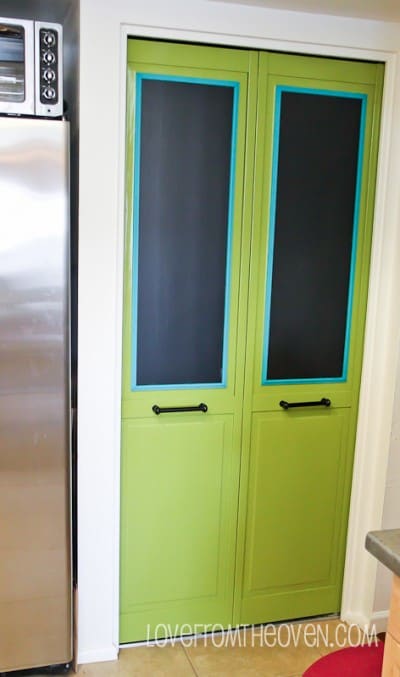 We painted over an old pantry door – it need to be replaced, but this is a fun update until we get around to replacing it.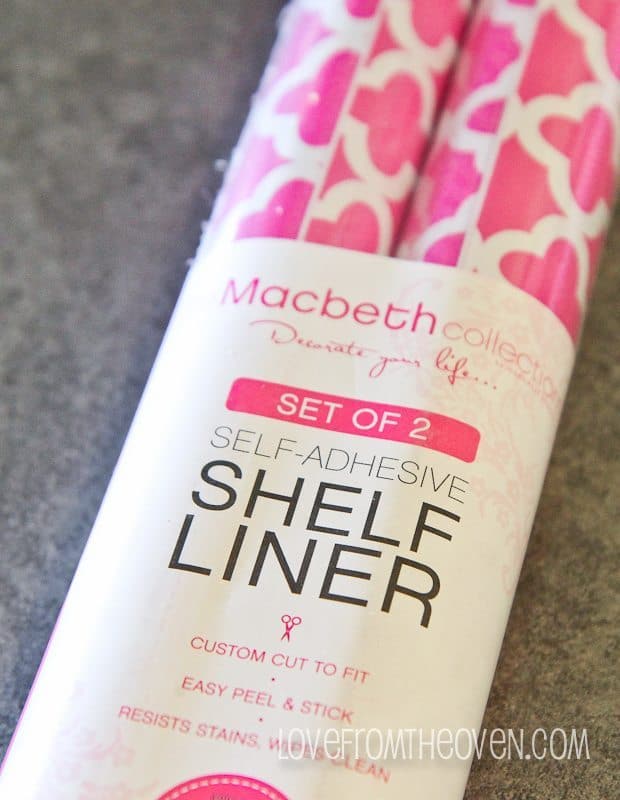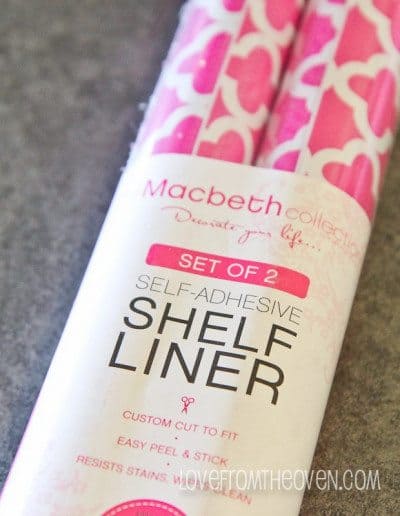 Colorful shelf liner makes me happy. It's like your drawers and shelves smiling at you or something. Okay, maybe that's just me. And weird.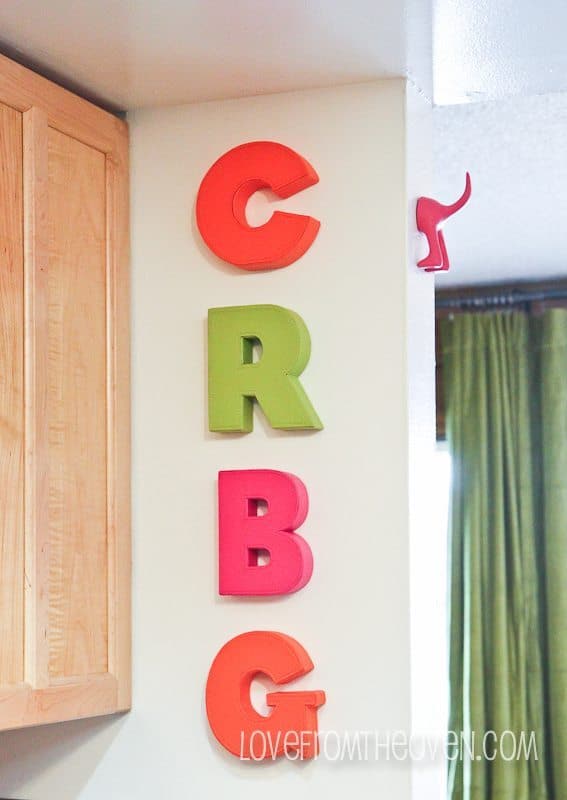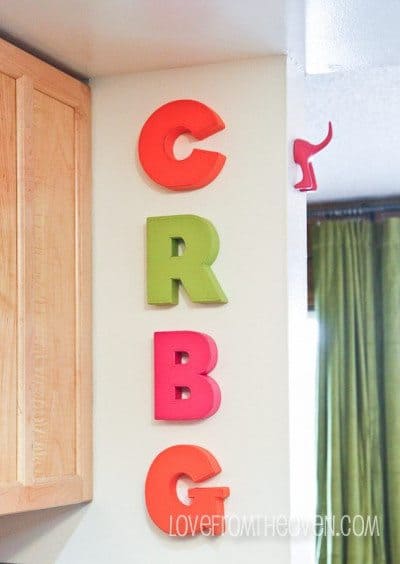 Adore these letters because they remind me of one of our favorite books, Chicka Chicka Boom Boom. 🙂 And yes, that is a dog's tail on the wall. I believe the letters came from the dollar section at Michaels.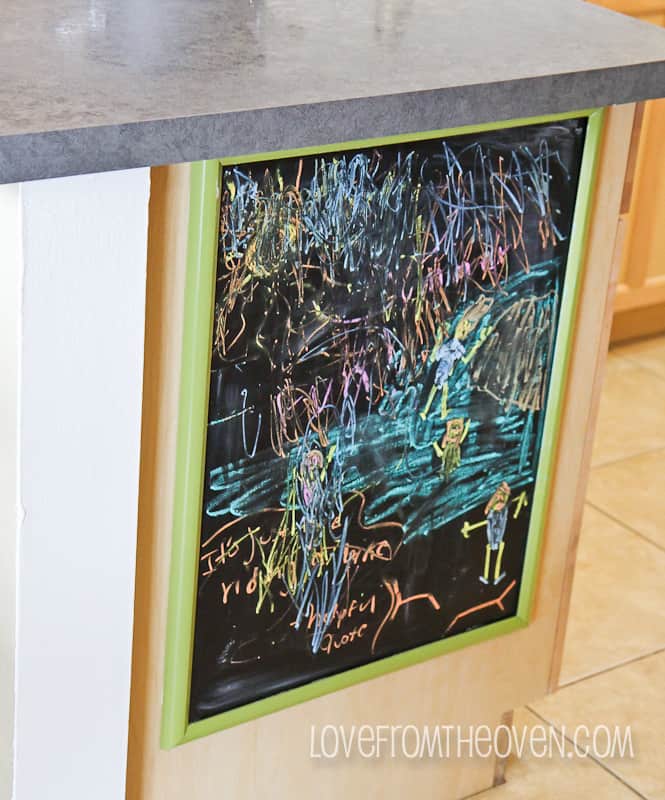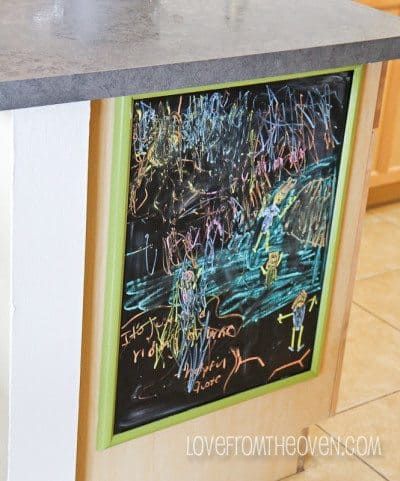 The oldest created a chalkboard masterpiece. Then the youngest added her two cents.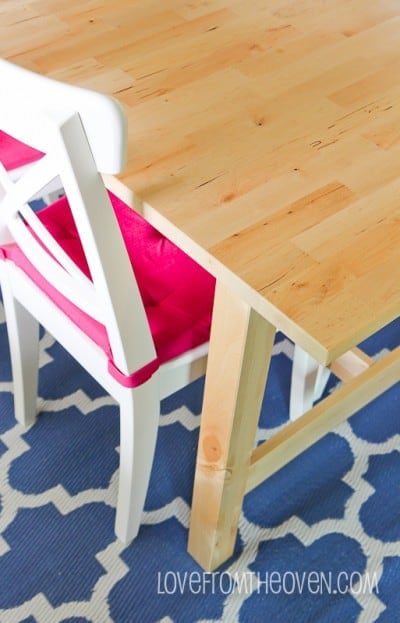 We have an outdoor rug under our dining table. Major pop of color and print, but it's basically plastic and my kids can't seem to destroy it, at least not yet. I love it. We've had the same rug in a different print on our back patio for three years. Three ARIZONA summers and it still looks great. And they are inexpensive. I seriously love these rugs.
So anyways, there are a few of my favorite ways to add some pops of color to your kitchen, for not too big of a pop on your wallet. 🙂