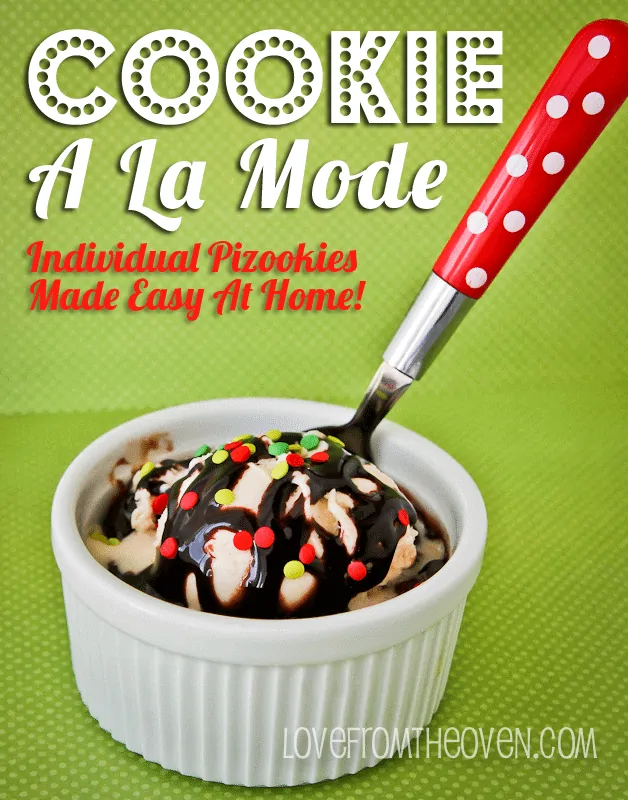 In this house, especially for myself and my daughter, this amazingly simple but incredibly delicious dessert is our top choice for celebrating something special – birthdays, a great report card, holidays, Thursday – you know, pretty much anything. It was inspired by the over the top Pizza Cookie or Pizookie from Oregano's.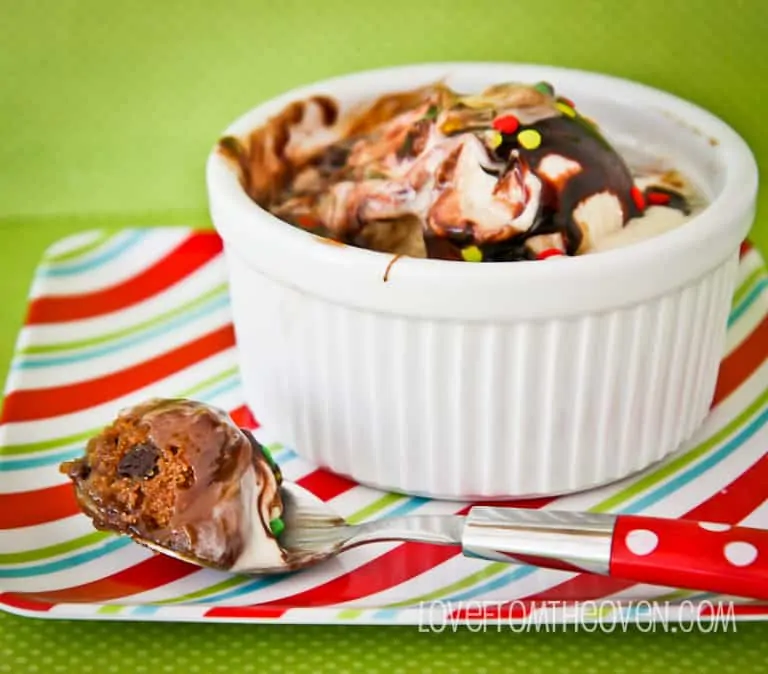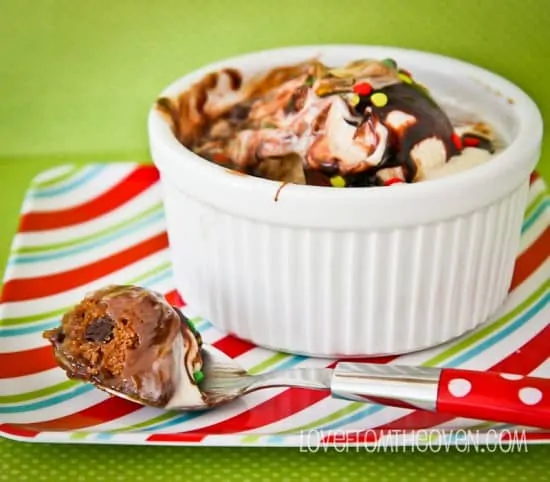 Since my daughter has a nut allergy, she doesn't get to enjoy them in restaurants, so a mom does what she has to do… makes them at home. It just doesn't get better than a warm and slightly gooey cookie topped with cold ice cream, caramel sauce and hot fudge. Add in some sprinkles for good measure.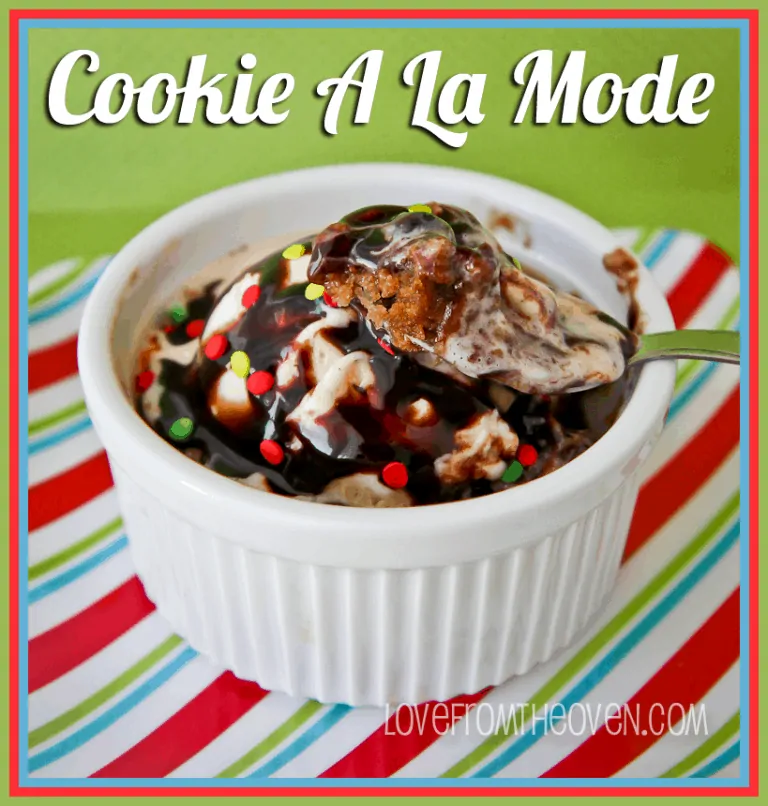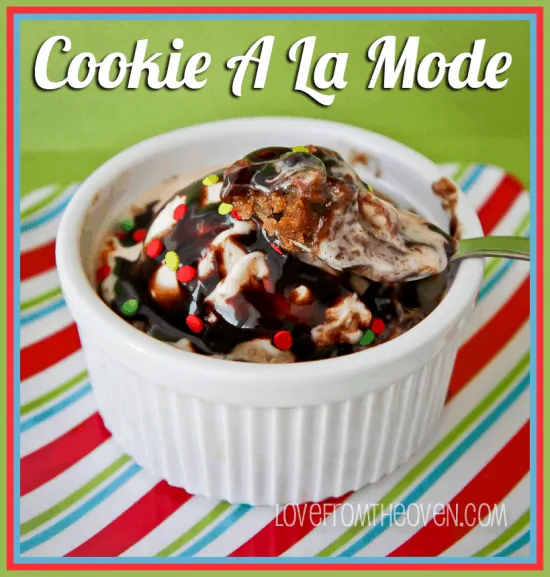 And one of the best parts is that these are quite possibly the easiest dessert to make. Ever. While you can certainly make these from scratch, I have found that they are just as delicious using ready made cookie dough. I almost always have some on hand, making this a great last minute dessert when there is a reason to celebrate or when you need to pull off an impressive dessert without having time to prepare (or when you just excel at being unprepared, like myself). All you need is some cookie dough, ice cream and your favorite Smucker's Toppings.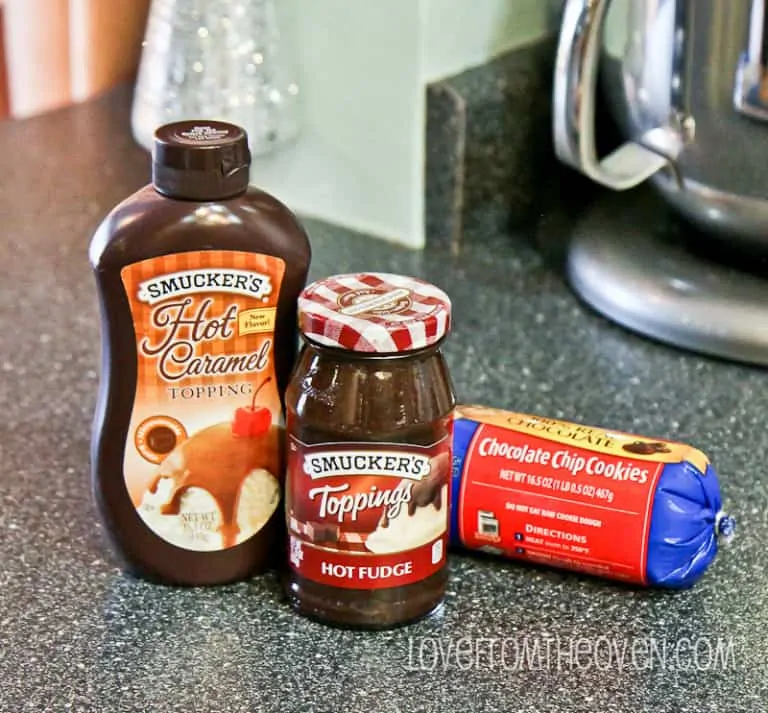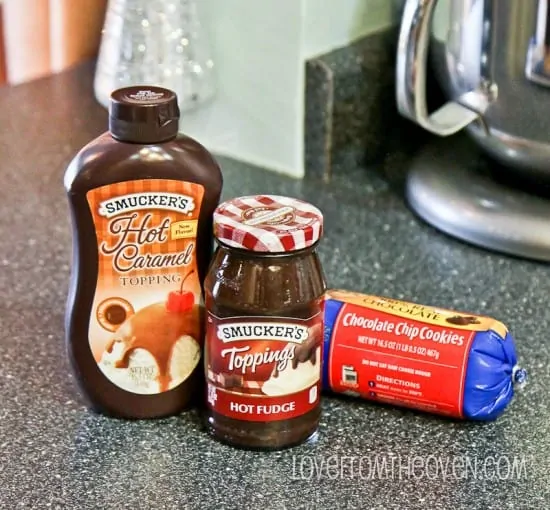 While the restaurants usually make these in a skillet, I make mine in individual ramekins. I lightly spray the ramekin with cooking spray, then crumble in some cookie dough.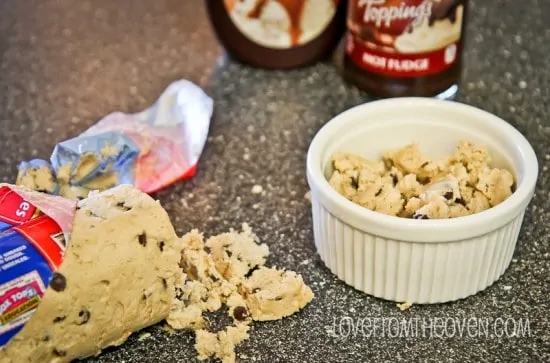 I put my ramekins on a cookie sheet, just for ease of getting them in and out of the oven. I bake mine for about 15 minutes, but this is really subjective based on how much dough you use, how many you are cooking and how gooey you like yours. Personally I could go for 12 minutes, but for food safety I bake the ones I feed my kids for about 15 minutes or even a bit more.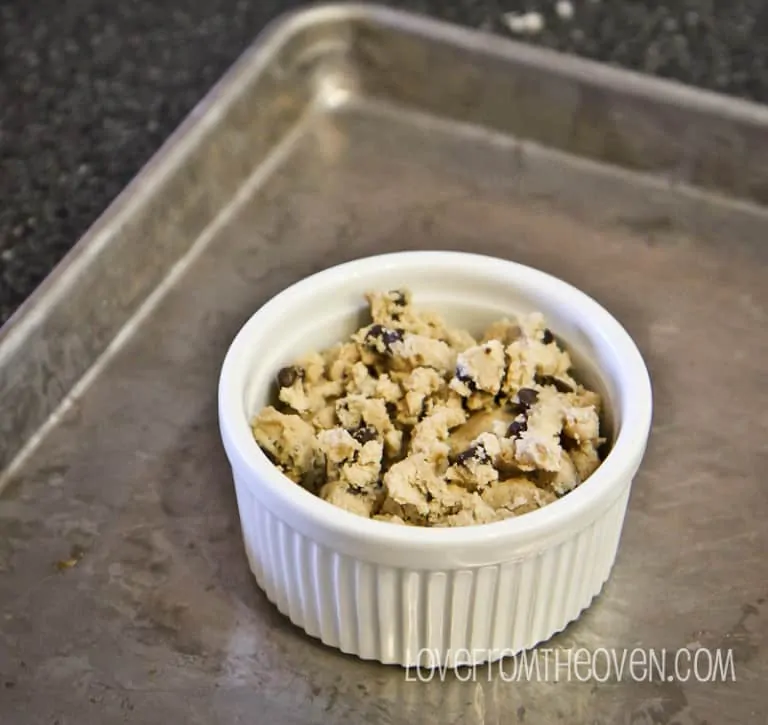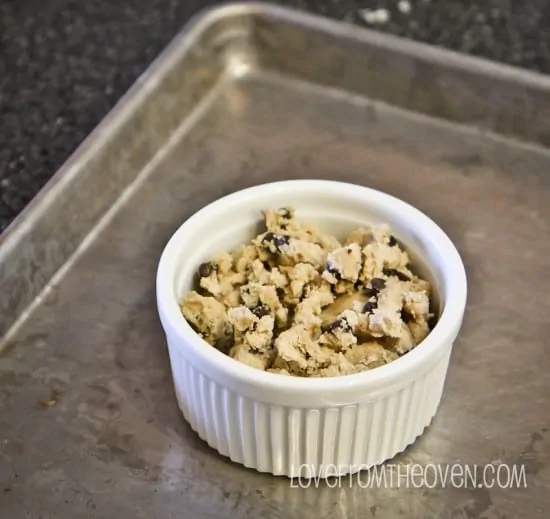 And like TV magic, out of the oven they come…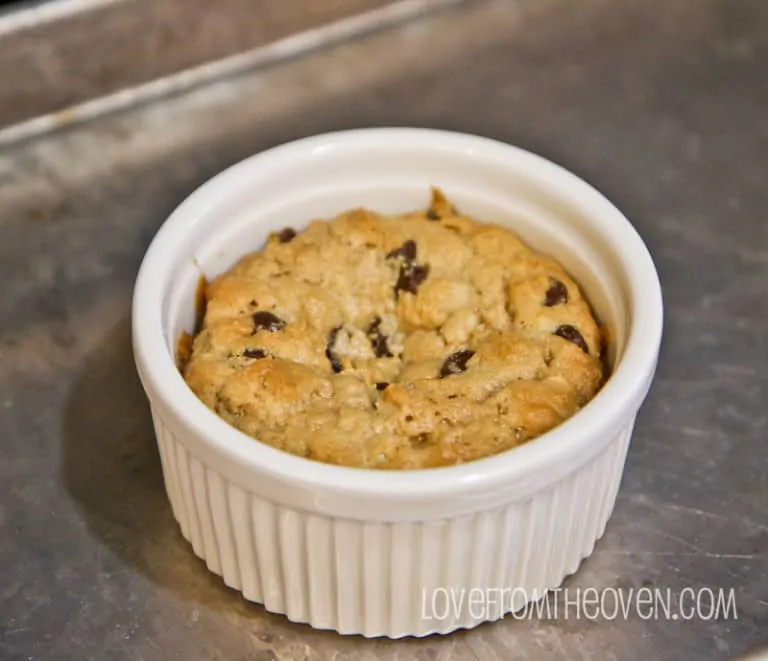 I let them cool for about 10-15 minutes – again this is subjective. I could eat mine after a few minutes but don't want the little ones to have them when they are too hot. Then top with ice cream and Smucker's Ice Cream Toppings such as Hot Caramel and Hot Fudge.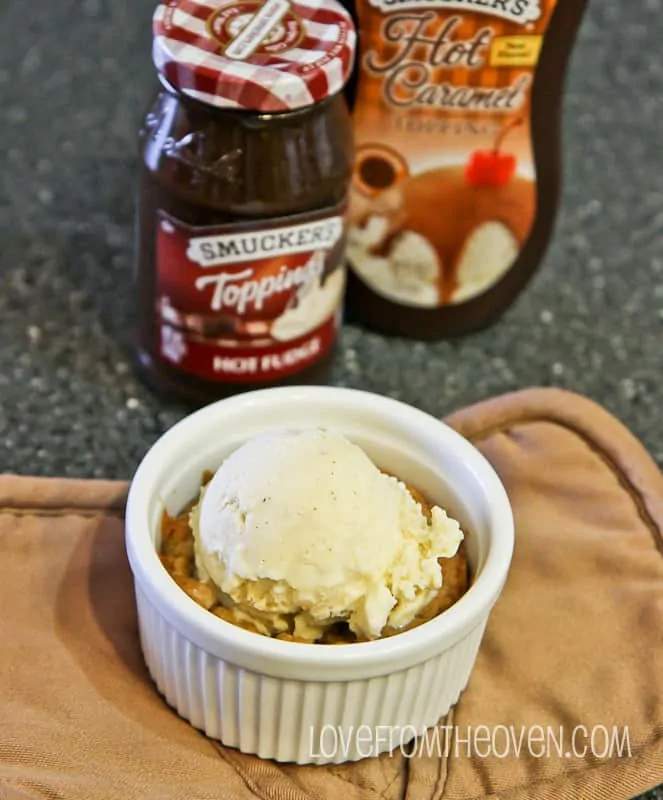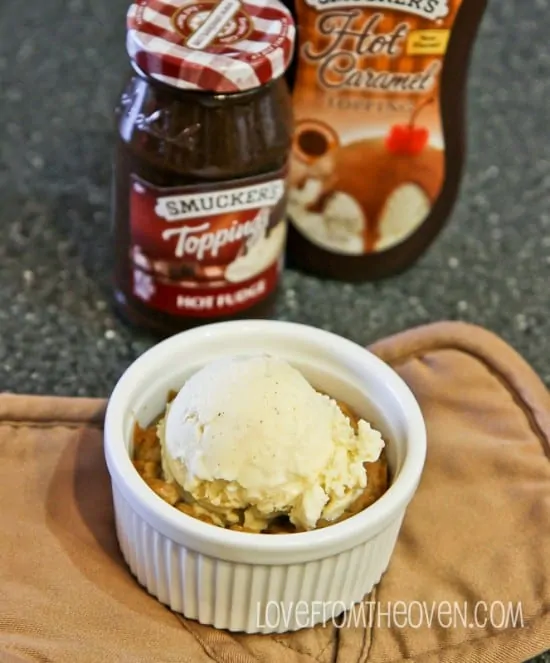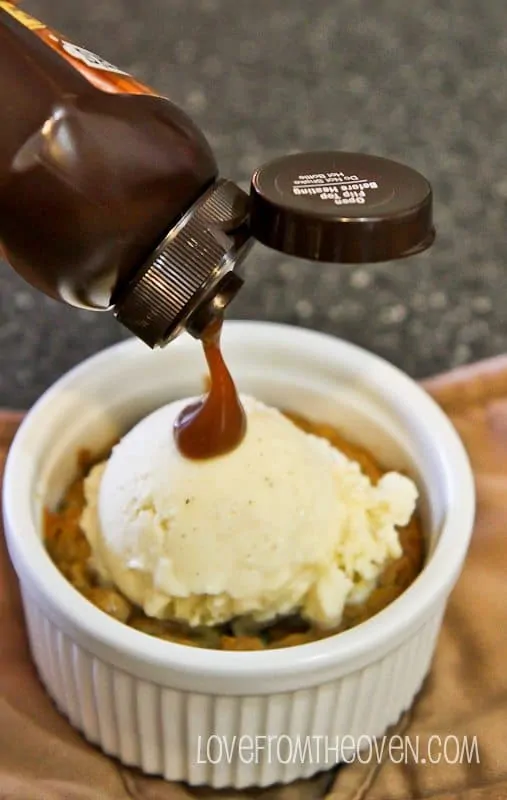 It never ceases to amaze me how incredible these taste for how easy they are to make.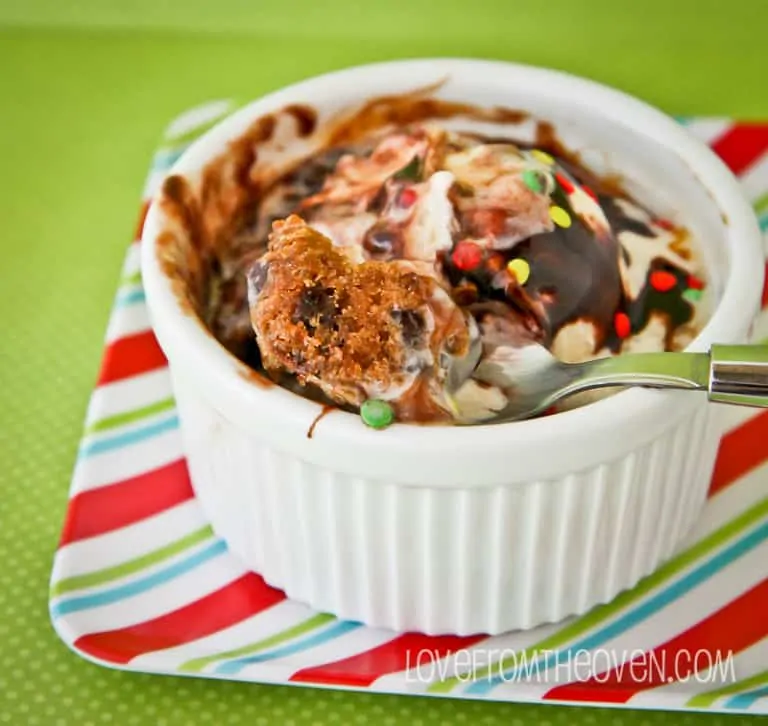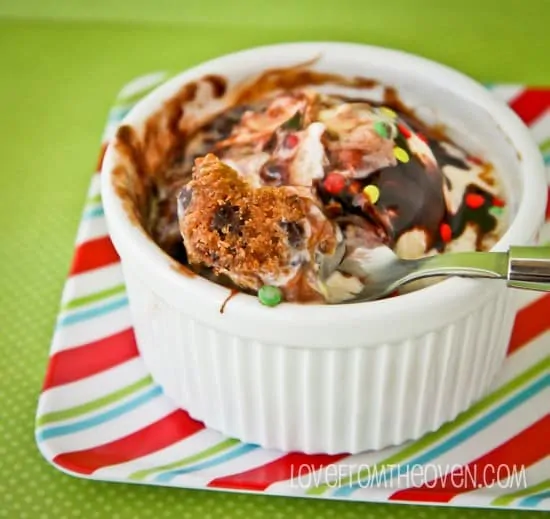 Smucker's thought it would be fun to share some of our holiday traditions, so I put together some of the things we do every year for Christmas…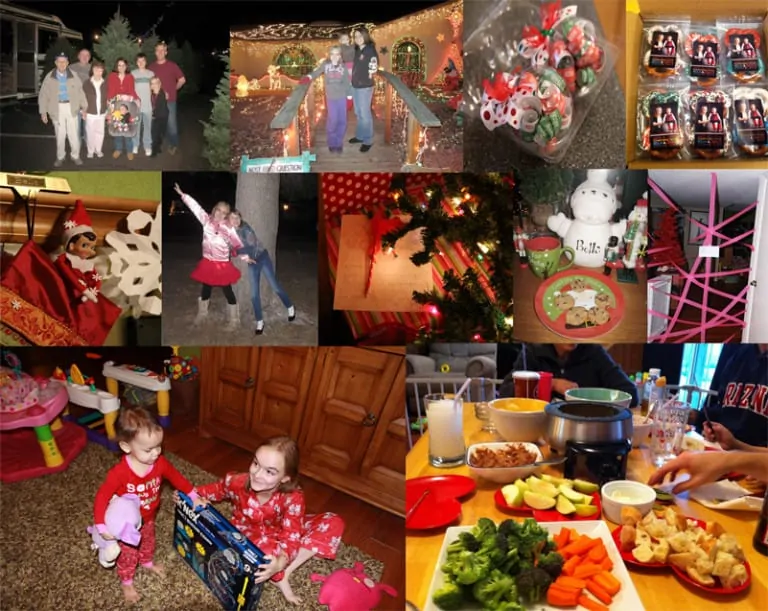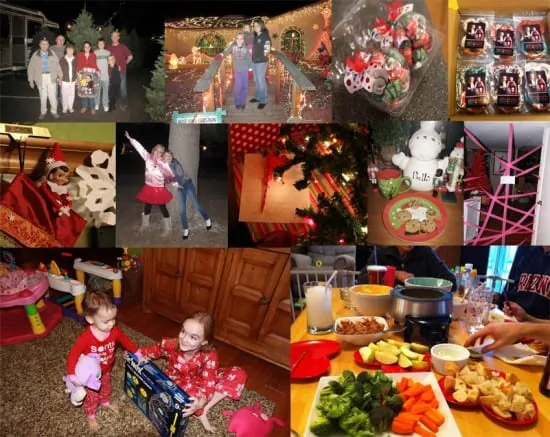 Some of our Christmas traditions include getting together with family to pick out Christmas Trees, checking out lots of holiday light displays, making homemade gifts (last year we did ornaments and our favorite chocolate covered pretzels), visits from our Elf On The Shelf, a Christmas Eve walk to look for Santa, leaving a letter for Santa (and our Elf), leaving out cookies and milk, Mom & Dad covering the hall entry with streamers to prevent kiddos from getting to the gifts before we are up (we will have to up the streamer barrier this year!), opening presents Christmas morning and a fondue feast with family sometime between Christmas and New Years. These are simple things that we always look forward to.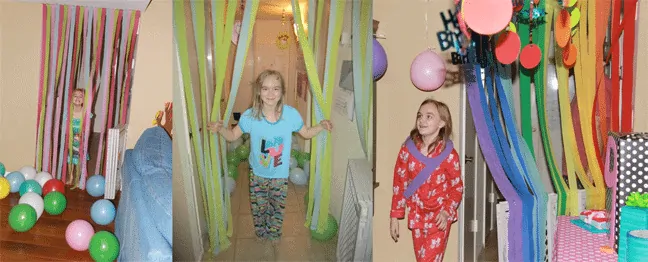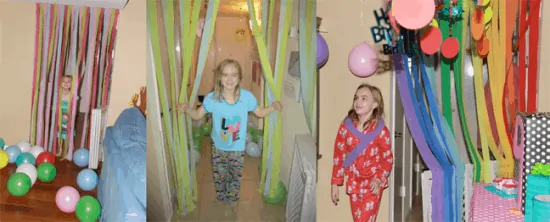 And because I love making birthdays special as well, I thought I would show you what we do for birthdays – lots of streamers and balloons to greet you on the morning of your birthday. I hope little traditions like these are ones my kids remember forever. 🙂
If you love Pizookies as much as we do you might want to also try…
Double Chocolate Candy Cane Pizza Cookie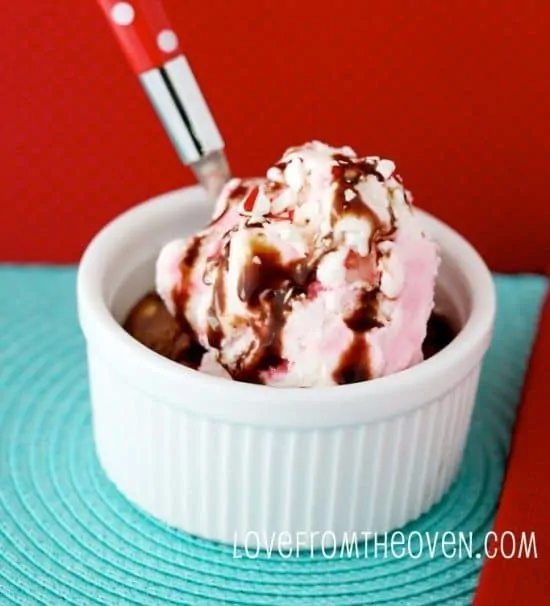 Single Serving Deep Dish Cookie A La Mode – Microwave Style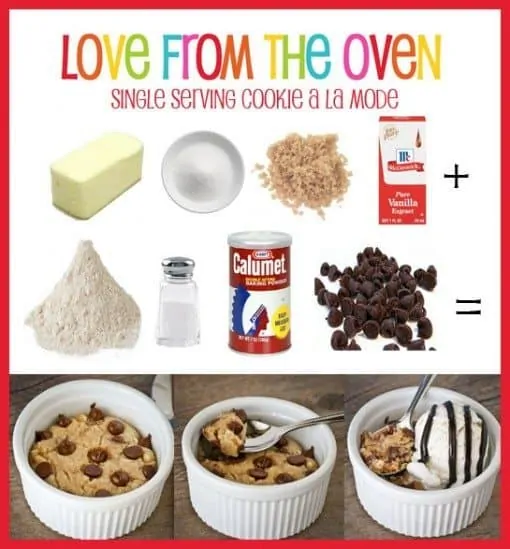 And Brownie A La Anytime. I told you we love these!